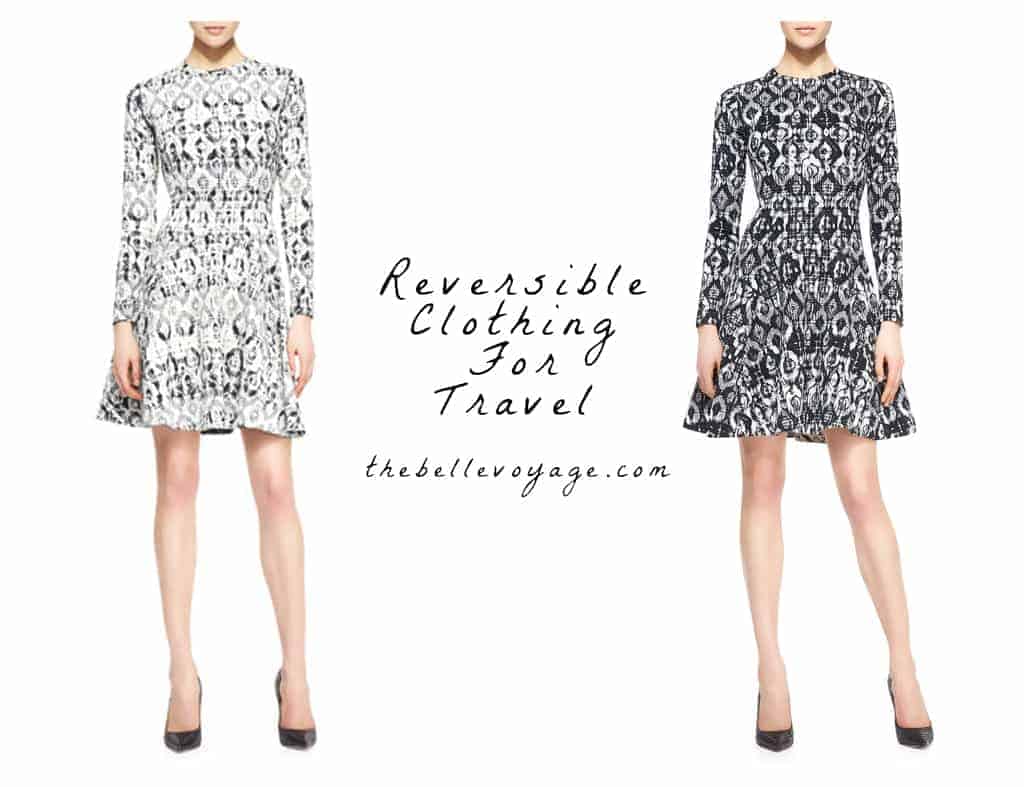 I always used to think that reversible clothing for travel belonged in the same category as zip-off pants.  That category being: Clothes Marketed for Travel that I Would Never Wear.
Recently though, I've seen some reversible pieces that are actually really stylish.  So I've changed my mindset when it comes to reversible clothing for travel.  Turns out that there are plenty of options for reversible women's clothing!
So much so that finding reversible clothes is now one of my favorite tips for packing light.  It's a great way to mix things up make the most of what you're bringing on a trip.
For more tips on how to pack like a rockstar, check out my post on My Best Packing Tips for Women.
Cute Reversible Clothing for Travel
There are reversible clothing options in pretty much every category you could imagine!  A few favorites:
Reversible Jacket
I was just checking out the Tory Burch winter sale and there are two beautiful reversible jackets: here and here.  Both are an additional 25% off but the sale ends today.  They're both still investment pieces but I guess you could justify it by telling yourself you're actually buying two jackets.
This Rebecca Minkoff jacket is gorgeous and reverses from cream to faux-leather.  It's also on sale for $150!  Another option is this cute bomber jacket from ASOS that reverses from black to a cute black-and-white pattern.
Reversible shirts
I love the plaid of this button down shirt, and it reverses to be a solid, go-with-anything neutral.
Reversible Tops
Express has a really cute reversible blouse that's offered in a bunch of different colors.  I love this camisole too, which reverses from black to a black-white-and blue pattern.  It's on sale for only $30 plus an extra 20% off.
In addition, Milly, one of my favorite clothing brands, makes a casual but chic reversible pullover
, which reverses from ivory to gray.
Sweater: I love this draped sweater, and being someone who is always drawn to neutrals, I really like the black version that reverses to ivory.  This would be perfect with leggings or skinny jeans on a flight!
Reversible Dress
This Lela Rose dress is gorgeous (though an investment!).  It's a reversible dress that can be worn as one of two different black-and-white patterns.
Athleta has a much more affordable version of a reversible dress that looks like it would be really flattering and go with pretty much anything!  It's on sale for about $45 which is awesome.
Reversible Skirt
Encircled makes beautiful clothes that are incredibly versatile.  A top you can wear seven different ways?  Yes please!   A cardigan that turns into a dress?  That would be their Chrysalis Cardi.  Perfect if you're looking to pack less.
Their Chameleon Maxi skirt is not only 2-color reversible, but can also be worn in three different lengths: mini, midi and maxi.
Reversible workout gear
Reversible workout gear seems to be pretty easy to find.  My favorite yoga leggings are from Lululemon and reverse from navy on one side to light blue on the other.  They don't sell that color combination any longer but here's another option.
UPDATE: For more reversible options, check out my latest post here, and additional posts on reversible swimwear, and reversible tote bags!
Liked this post? PIN IT!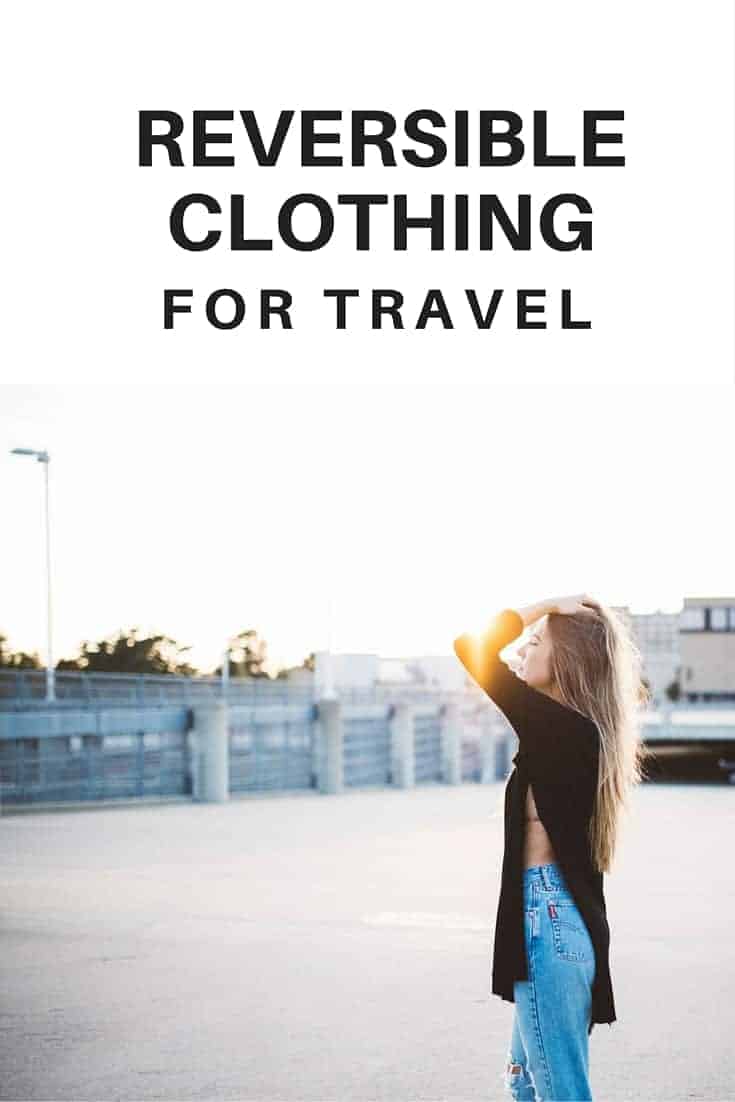 Wanna Learn to Pack a Suitcase Like a Boss?
Subscribe to download my three BEST travel planning resources:
Travel outfit planner
Pre-travel checklist
Carry on packing list