I don't know about you, but I have pretty limited photo evidence that I've actually been anywhere.
Posts on this blog may contain affiliate links. At no additional cost to you, if you click through an affiliate link and make a purchase, I may earn a small commission.
Most of my travel photos look something like this: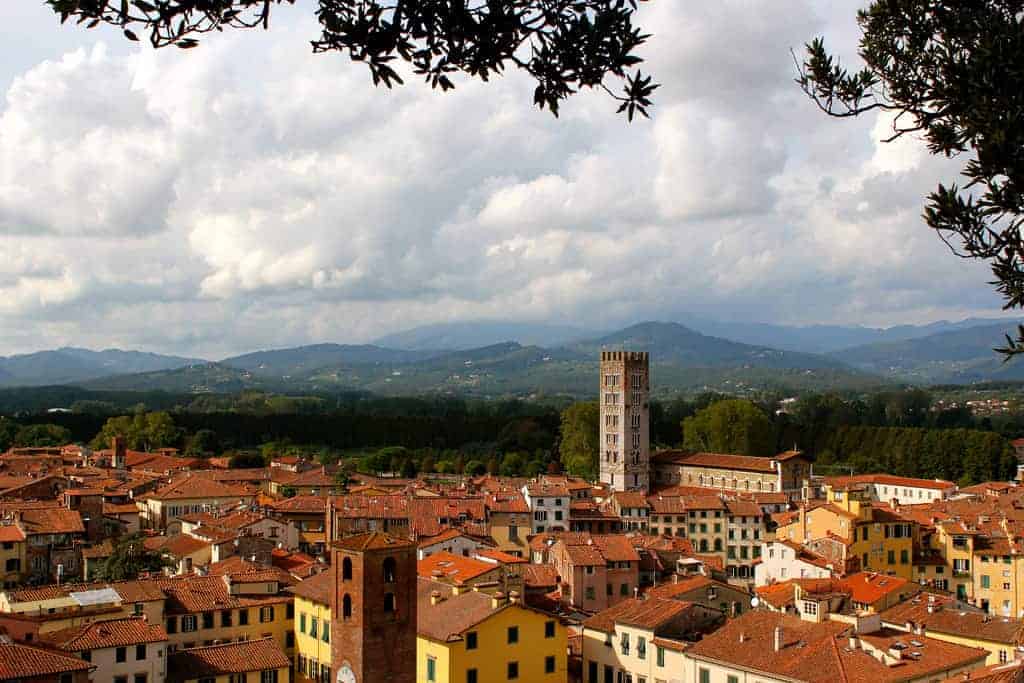 Pleasant enough, but also incredibly impersonal.
When I travel, I'm usually the one behind the camera.  And even more so, I often travel alone, so pretty much all of my travel photo memories are either unflattering selfies or disappointing shots taken by total strangers.
True story: I spent 10 days by myself in Italy a few years ago and I have ZERO photos of myself from the entire trip.
It's such a shame that I have so few tangible memories from some of my favorite moments!
Vacation + Photographer = Flytographer
Needless to say, I was pretty giddy when I learned about Flytographer.
Flytographer connects you with a local photographer in your destination of choice, and arranges a photo session with him or her from start to finish.
from my NYC session with Johnny – you can see the full post here
How it Works
Honestly, the whole thing couldn't be any easier.
Step 1: Pick your destination from over 160 cities worldwide
Step 2: Pick your package.  They range from 30 minutes to several hours.
Step 3: Pick your photographer.  You can check out their portfolios online to find one whose style matches yours.
Step 4: Show up.  Get photographed.  Love your new souvenirs.
from my Paris session – you can see all the photos here
Travel Photos are Priceless
You know how pictures are pretty much priceless?
So when pictures go on sale…I don't even know how to wrap my head around that.  But I think that makes them…even MORE priceless?
So here we go: the lovely ladies at Flytographer have given us all a reason to start getting jazzed about 2016 travel.
If you book a new session with Flytographer, and use the code "bellevoyage", you will get $50 off your session!  So cool.  You just need to book it before March 31st, 2016.
The discount works for gift cards, too, if you're looking for a unique gift for someone who you know is traveling this year.
If you were wondering: I don't receive anything from this – other than being happy I can share it with you!  I just genuinely enjoyed my experience with Flytographer so much that I love telling others about it.  The story behind Flytographer is pretty awesome, too.
Anyway, I'm thinking of booking sessions in Stockholm and South Africa later this year, so stay tuned!
More Flytographer Fun in New York City
Oh! In the meantime, here's a couple more Flytographer pics that I haven't shared yet on the blog.
These are from my last trip to a fun & fabulous black tie wedding in NYC.
Flytographer's Johnny captured a few moments with me & Mr. Belle Voyage wandering through Central Park.
this next one is just such a classic NYC moment!
Liked this post?  Save it for later!
Wanna Learn to Pack a Suitcase Like a Boss?
Subscribe to download my three BEST travel planning resources:
Travel outfit planner
Pre-travel checklist
Carry on packing list