If you follow me on Instagram, or if you remember this post on Hawaii packing, you already know that I spent the last two weeks on a two-part trip to Hawaii.  The first part of my trip was a girls trip to Hawaii (the Big Island), followed by a week in Kauai with Mr. Belle Voyage.
Welp, now I'm back.  And I can't wait to tell you about my trip!
But first, a confession. I am in the midst of the post-vacation blues.
Real life hit me like a ton of bricks this past week.  With work and other obligations already running at full steam, there was no easing back into life post-vacation!
My carefree, sun-drenched tropical getaway seemed to evaporate into the past, just moments after I arrived back home.
One of the only ways I can deal with vacation being over is to relive it in the chaotic moments after coming home.  So for the past few days, I've been re-visiting Hawaii memories whenever I have a spare minute….and trying to remember the feeling of floating in clear blue water, dining among tiki torches, and sipping champagne on the lanai.
So with that in mind, here's a little rundown of what I got up to on part one of my trip: a girls trip to Hawaii!
Are you heading to Hawaii soon?  Check out all of my best advice for planning a Hawaiian vacation in this post.
A Girls Trip to Hawaii
In the interest of not writing a blog post that is hours long, I thought I'd share the highlights of my girls trip to Hawaii.  In addition to these little snippets, you can fill in the missing pieces with one of the following: pool time, cocktails made with pineapple, lounging on the lanai, and after-dark shenanigans.
Collectively, that will pretty much cover what we did for the entire week.
Anyway.  The three of us gals spent a week at Hualalai, where my friend has a home.  You might remember that I was lucky enough to visit there earlier this year, too.
One of the things I love about Hualalai is that turtles can't seem to get enough of the beaches there…and I can't seem to get enough of the turtles not getting enough.  Once again, they did not disappoint.  One of my favorite pics:
Note: if these images aren't showing up, try refreshing your browser.
In between turtle-spotting, we spent one entire morning at Kua Bay, one of the most beautiful beaches I've ever been to in Hawaii – or anywhere, really.  Google it.
From afar, the water is that electric blue that you only find in the tropics, and from up close, it is incredibly clear.  Like, the kind of clear that could make you think you're in a Corona commercial.
I spent a long, long time just floating in the water (until I got seasick).  Were it not for getting a little queasy, I probably would have stayed there all day!
The best part of the beach was seeing it minus the tourist crowds: we were earlybirds and got there by 8:30am, so we got to soak in all of the beach's natural beauty before the crowds came rolling in.   The black lava rocks just make it so Hawaii, too – so I highly recommend Kua Bay if you're ever on the Big Island!

I love staying in a home when I'm in Hawaii.  Not only are you not cramped together in a hotel room, but you also have your own kitchen…and if you're lucky, a grill.
Eating out in Hawaii can be crazy expensive, so cooking in is not only a great way to not go broke, but it's also a really fun way to sample Hawaii's freshest on your own!  One night, we scooped up some as-fresh-as-it-comes fish from Bite Me, a fish market close to Hualalai.  We kept it simple and threw the fish on the grill – it was delicious!
Oh and we rounded out one of our home cooked meals with a trip to the local farmers market, for super fresh produce.  Turns out it's harder to find on the island than you might think.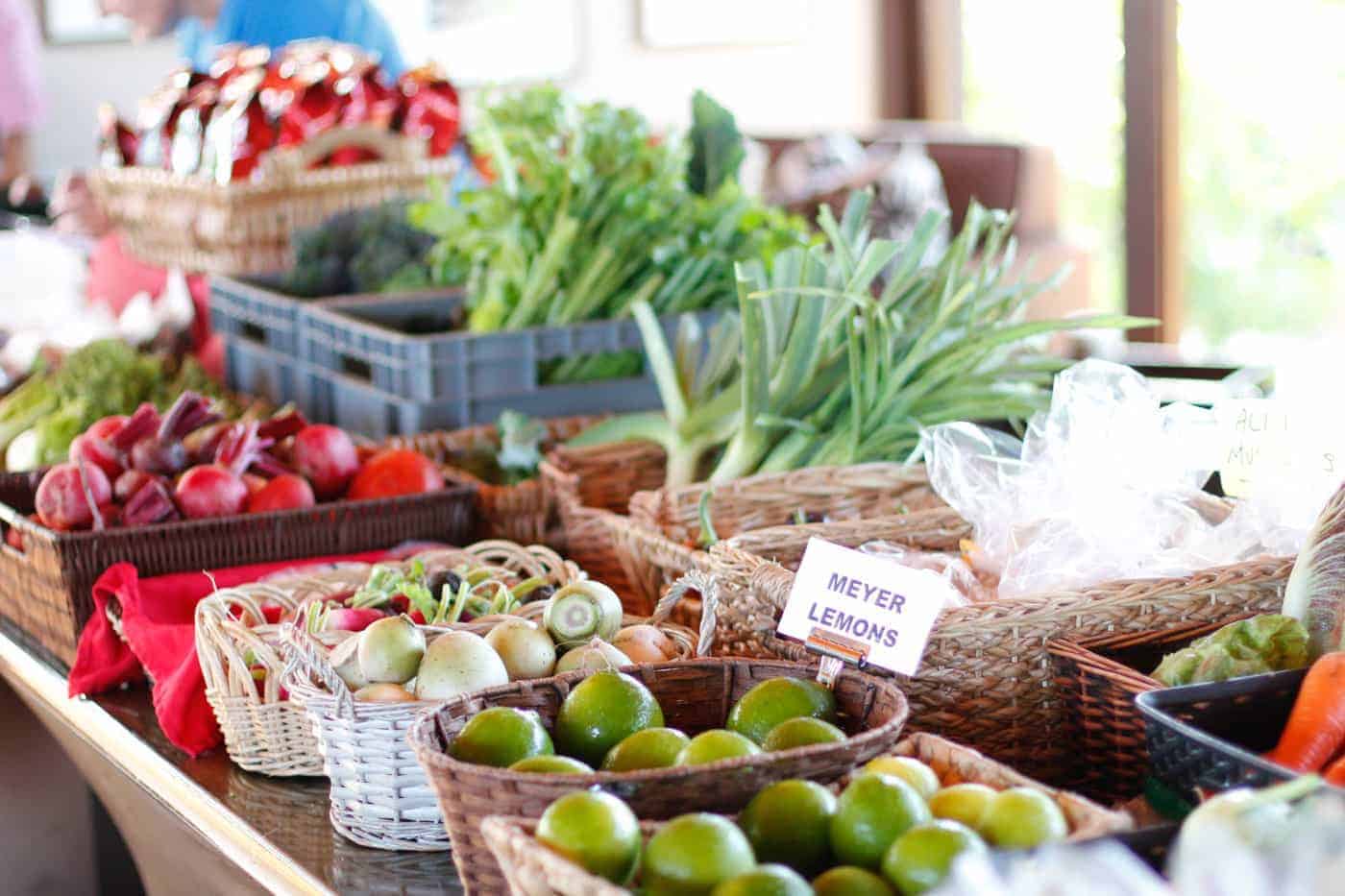 Aloha, Hawaiian Cowboys
Finally, in a bit of a surprise move for a girls trip, there was some history and even learning involved on our trip.  Mmmmhmmmm.
Oh you thought I was just going to lay around, rot my brain with US Weekly, and post Instagrams?  Well, you wouldn't be wrong – but I'm a multitasker.
One of the most memorable things we did was spend an entire morning touring the very northern tip of the Big Island with a local.  A random?  I wouldn't put that past us…but, no.
One of the girls has an uncle (Uncle Greg, as he came to be known to all of us) who has lived on Hawaii for 40 years, and is incredibly knowledgeable about the history of Hawaii, as well as very immersed in the area's community.  So this was such a treat.
First, Uncle Greg took us through the adorable, nearly tourist-free town of Waimea, in the uplands of the island, and home to Hawaii's cowboy and ranching culture.  What?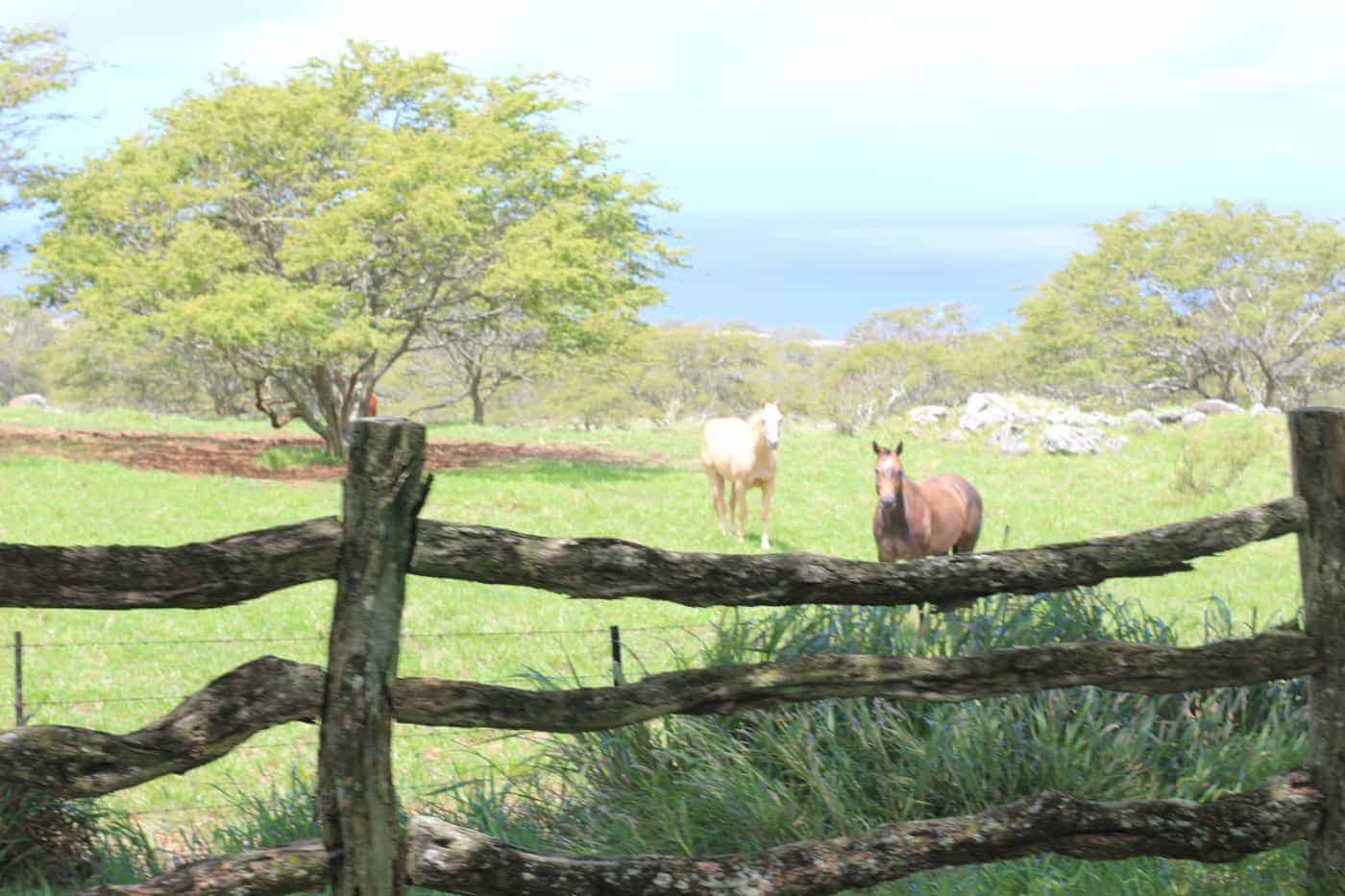 Yep – turns out the largest privately-owned cattle ranch in the US is Parker Ranch, located near Waimea.  See?  Uncle Greg knows all.
Back in the early 1800's, vaqueros from Mexico were brought in to help with the nascent but growing beef business in Hawaii – and ultimately developed their own cowboy + island hybrid culture.  Paniolo is the term for a Hawaiian cowboy.
Honestly, I am picturing a paniolo as the next Bachelor.
Next, we drove from Waimea through some beautiful, breathtaking scenery to the little town of Hawi, which was one of the centers of commercial operation for the Kohala Sugar plantation, which shut down in the 1970's.  Another factoid from Uncle Greg: sugar is no longer produced in Hawaii.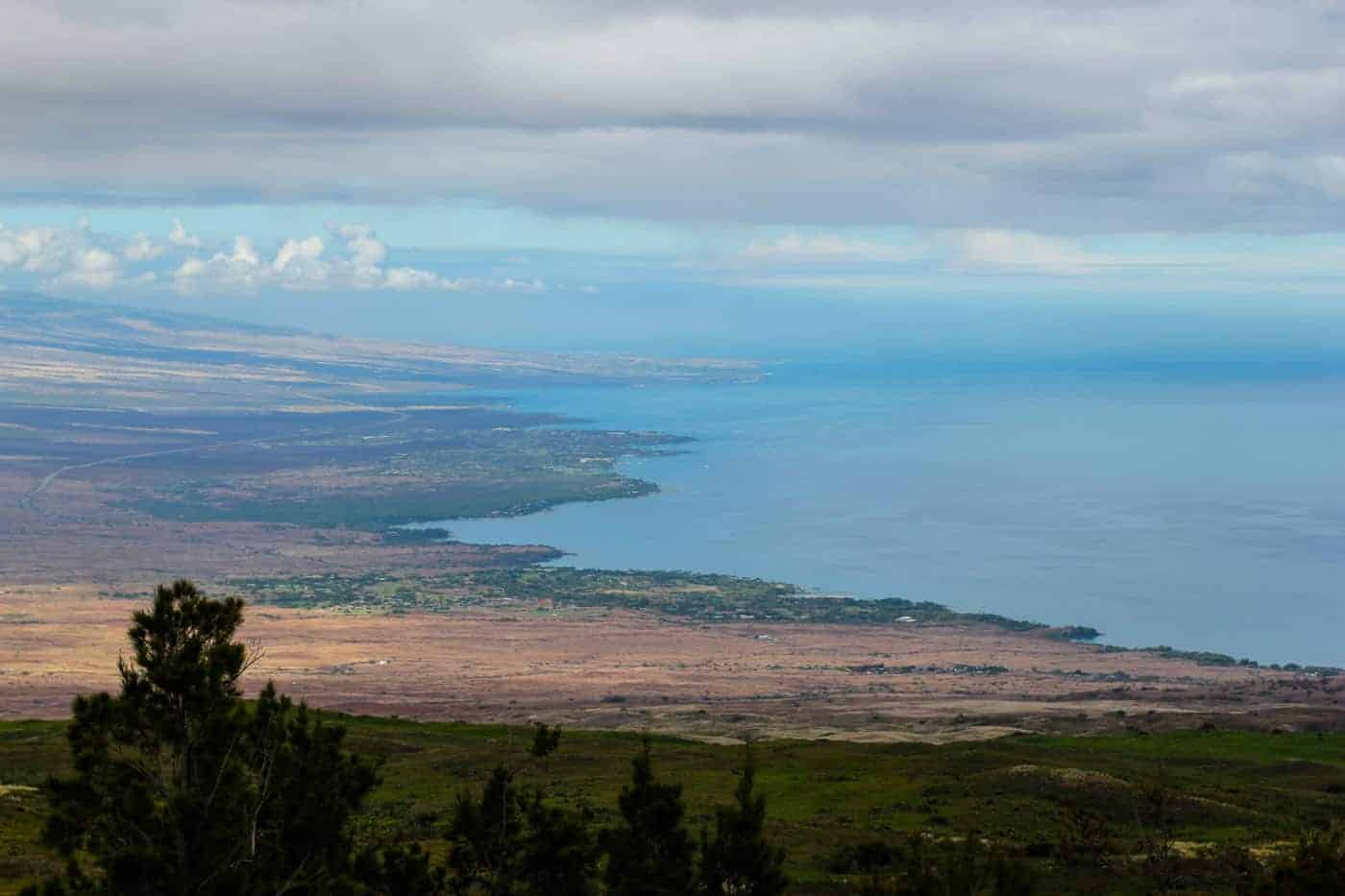 After Hawi, we drove further up North Kohala and took a short hike down the hill at Pololu Lookout.  It didn't take long until the mud got the better of all of us and we quickly retraced our steps.  Even if it only lasts 10 minutes, a hike on vacation still counts as a hike.  Right?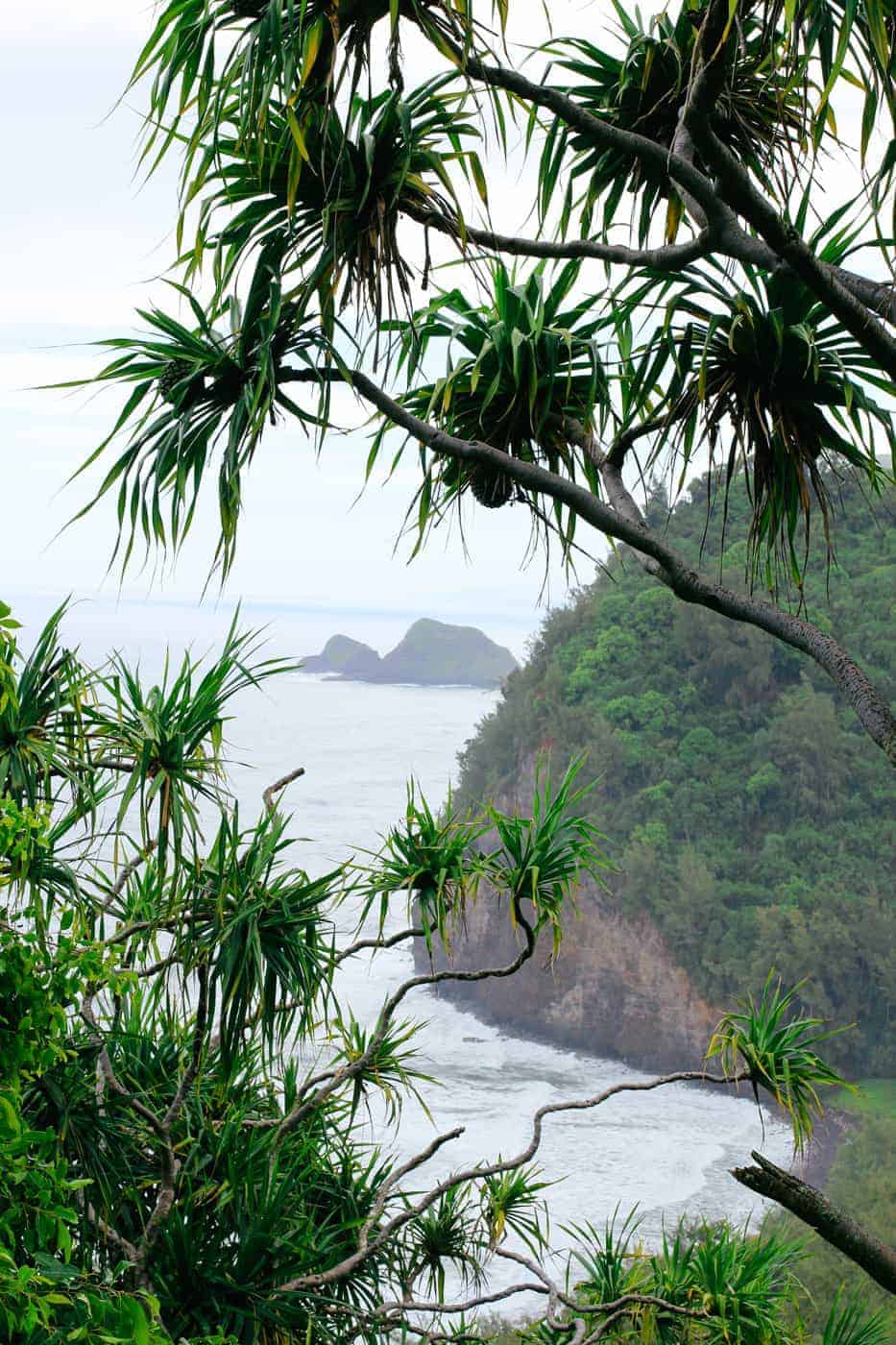 So there you have it – a quick spin through my girls trip to Hawaii with the highlight reel!
I'm also working on another post about the second half of my trip – a week on Kauai.  So stay tuned!
Liked this post?  PIN IT!
Wanna Learn to Pack a Suitcase Like a Boss?
Subscribe to download my three BEST travel planning resources:
Travel outfit planner
Pre-travel checklist
Carry on packing list