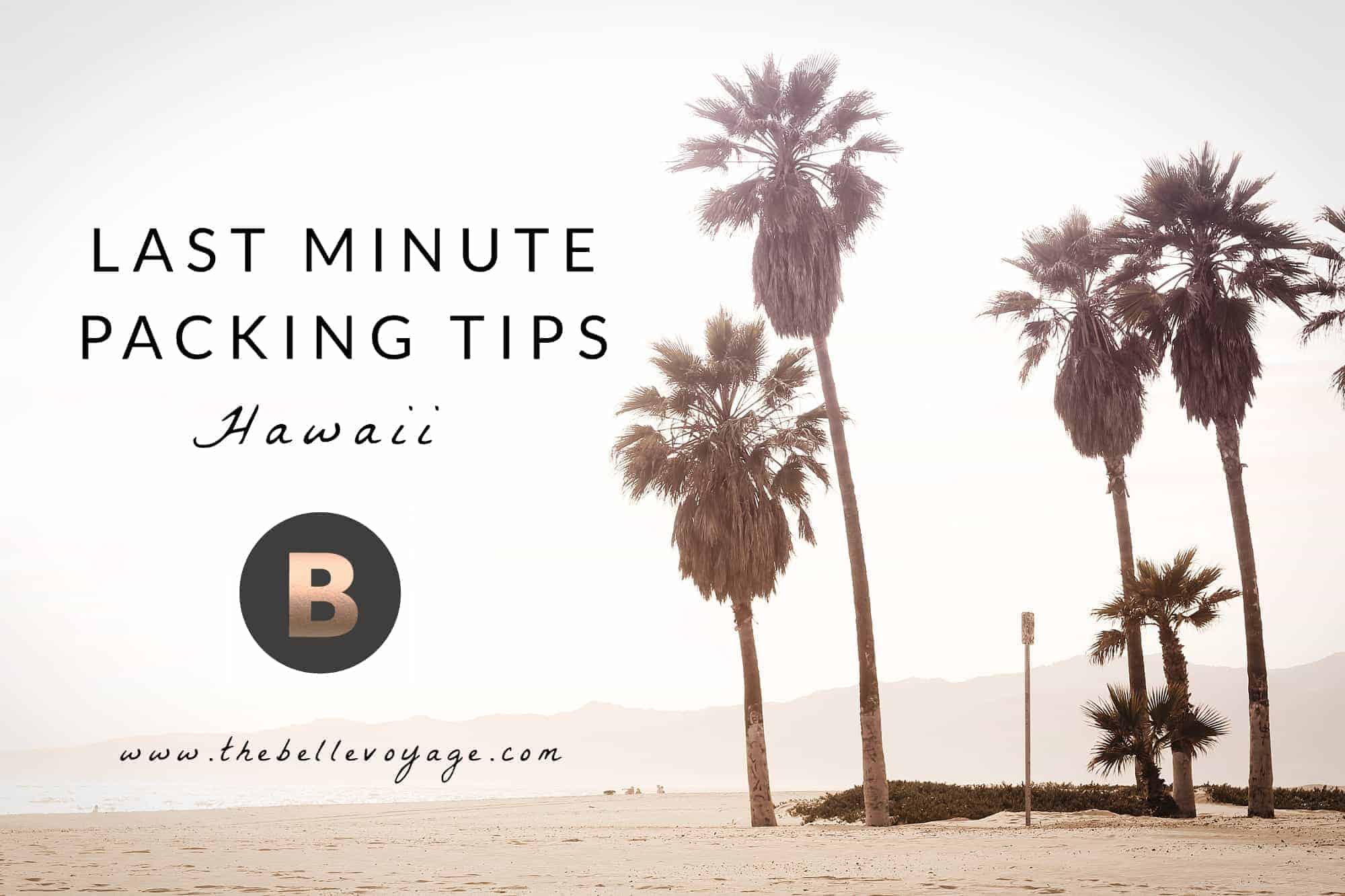 You know how usually when you plan a vacation, it's generally at least a few weeks away?
So there's definitely plenty of time to lose a dress size, figure out outfits, buy and return a swimsuit, dawdle in front of the mirror with accessories, and throw the entire contents of your closet on your floor and declare I HAVE NOTHING TO BRING!!!!???
For my next trip, there's no time for any of that.  This weekend I've been doing some last minute packing because next week I'm going to…..HAWAII!!
A few days ago, our very kind and generous friends (hi, G!) invited us to join them at their family's home on the Big Island of Hawaii.  Yes, please!
The fact that they were going the very following weekend totally didn't phase me.  You guys know I love a packing challenge.
My mental packing list these days has been entirely Paris-focused, so I've been thinking boots, sweaters, and business suits….not swim suits and sundresses.  So packing for Hawaii is a bit of a curve ball, but fortunately, I think a warm-weather vacation is one of the easiest trips to pack for.
I probably could have also titled this post "Last Minute Online Shopping" since that's pretty much what my last minute packing has come down to.  What's an Amazon Prime membership good for if not to deliver vacation-worthy outfits to your doorstep in under 24 hours?  Obviously.
I came home that night, jumped on Amazon, and threw caution to the wind.
Fast forward to the following day and two maxi dresses were waiting to greet me when I got home from work.  You can check 'em out here and here.  I think they'll be perfect for evening mai tais and dinners out.
My best advice for last minute packing is to just keep it simple, stick to neutrals, and add a few pops of color.  So what else is in my bag?
Tops: A lightweight studded tank top, a chambray button-down and a lightweight sweater for evening breezes, as well as a few simple solid-color tank tops for daytime.
Bottoms: dark jeans for the flights there and back, white jeans, and coral shorts.
Shoes: Neutral wedges (similar), a metallic sandal (similar), flip flops, and my favorite slip-on sneakers.
Accessories: a bright-colored swimsuit, a patterned bikini, a Panama hat
Follow me on instagram to check out my Hawaiian adventures this week!
Wanna Learn to Pack a Suitcase Like a Boss?
Subscribe to download my three BEST travel planning resources:
Travel outfit planner
Pre-travel checklist
Carry on packing list