Secrets of a Stylish Traveler: Meet Ann
This site uses affiliate links and I may earn a small commission when you use my links and make a purchase, at no extra cost to you. Many thanks for supporting this website!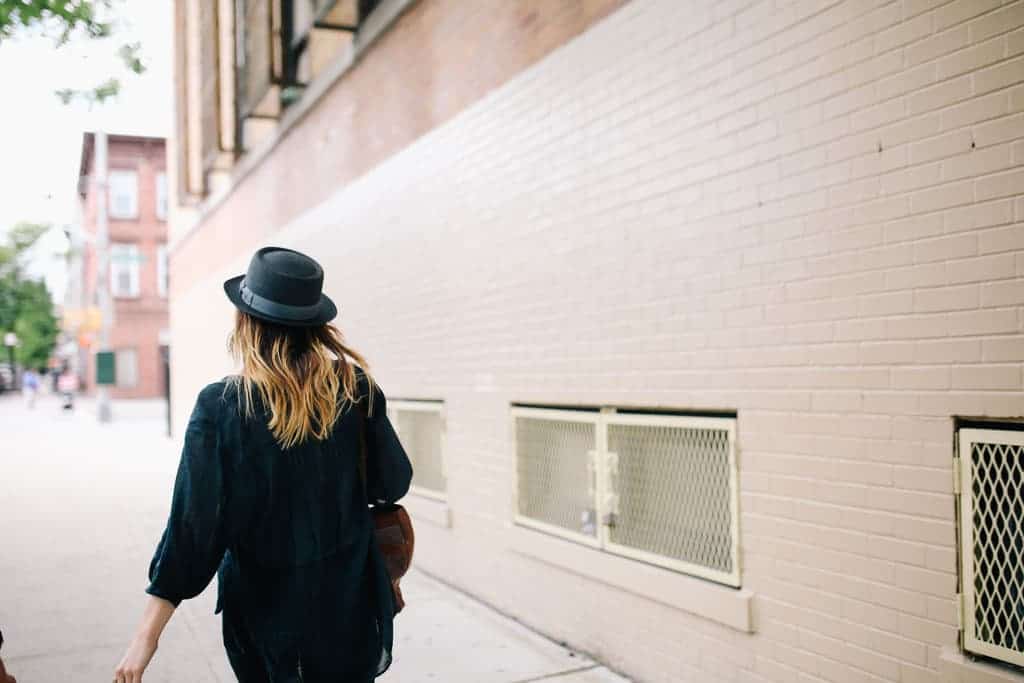 Welcome back to a new series of weekly posts on The Belle Voyage, Secrets of a Stylish Traveler.   Each week, I will be profiling a fellow female blogger who shares my love of combining travel with fashion and beauty.  
I hope you'll enjoy getting to know some fabulous ladies, learning their favorite travel tips, and checking out some new blogs!  Personally, I am excited to get to know each of them.  I'm also hoping that that this feature will provide me with validation that I am not the only person out there who cares about things like travel-size makeup.  SQUAD.
Interested in being featured on Secrets of a Stylish Traveler?  Email me!
Meet Ann from AnnKAddley.com!
This week I'm excited to welcome Ann from AnnKAddley.com.  I love the story of how Ann's blog took shape – such an inspiration.  Ann is currently based in Melbourne, where she's planning a series of adventures around Australia, that I can't wait to follow!  Oh, and did I mention that she's a published author?  Read on…
Please tell us a bit about yourself, your blog, and how you came to love travel.
At 25 I had a kind of crises, I realized everything in my life was created because that was what you were supposed to do.
None of it really made me happy. I quit my corporate job, broke up with partner and sold my house and headed to South East Asia. Since then I haven't been in one place for more than a year at a time, I love travel, hell I'm addicted to it.
During a trip to North America I started writing a book on travel. After helping a friend organize her honeymoon I realized how much information I had learnt on my travels and how it could help others. I had always wanted to write but had crippling dyslexia, a friend volunteered to edit everything I wrote and for the first time really gave me the opportunity to give it ago.
My blog grew from the book, I wanted to help answer all those questions I had when I first started out.
What's the last trip you got back from and the next trip you're going on?
The last trip I went on was a visit to Auckland, New Zealand last month where I got to participate in the Auckland arts festival and the New Zealand juggling and circus festival all in one week.
The next big trip I'm planning is an exploration of Australia, using train, plane and camper I plan to head to Ayers Rock in the center of Australia, up to the Great Barrier Reef at the top of the country then down to Tasmania at its southernmost tip. This will be an epic undertaking because of the sheer size of the country.
Do you plan out your daily itinerary for each trip or wing it when you arrive?
The more I travel the less I plan. Unless timing is incredibly tight, I usually do some research and decide the main points I want to see and how to link them in order to allow for the time I've got. When I get to a location I explore around and do things as they come up. Slowing down and not trying to see everything was one of the best things I ever decided to do.
Tell us about the trip of your dreams!
Right now I have a bee in my bonnet about South America but my ultimate trip would have to be having a round the world ticket. I see so much talk about them on the forums but have never covered that much ground so quickly, I tend to go to an area/country and stay there for a year or so before moving on. Seeing the whole world in one year seems like variety overload.
What's the hardest part about frequent travel as a female?
Honestly maintaining relationships, it's hard to find someone on the same schedule as you. The other thing that is hard is admitting that there are some places i.e. the Middle East where it is almost impossible to travel alone as a woman. I would love to travel from Egypt down through South Asia but would need to find someone (male) that had the same itinerary and interests as me that I could trust.
What's the longest trip you've taken with only a carry-on bag? Tell us how you did it!
Two weeks in Melbourne, ha easy. I left for a year with 11kg of things in a backpack, I can do two weeks with 7kg. In western counties where you have access to pharmacies and second hand clothes you can always pick up more if you need it. Learn to wash clothes in a sink (take your own universal plug) and you're pretty much set for life.
Best shopping purchase you've made while travelling?
Best gear would be a black Katmandu fleece hoodie that I hated at the time but wore almost every day for four years on the road.
Best souvenir, local art paper cuts, paintings, batik. My parents' house is filled with art I have sent home to them from all over the world.
Describe what you'd typically wear on a flight: pajama-ready or celeb-worthy?
So if you haven't figured it out yet I'm deplorably practical. =P Travel pants (comfy hardwearing hiking type pants) thick socks, either trainers or boots depending on what I could fit in my check-in and as many layers of tops as I can get away with, I always get cold on planes.
My peculiarity is to always take a scarf, I can use it to keep warm and cover my face when sleeping but I also use it over the bottom half of my face most of the flight, Bedouin style to reduce the nose bleeds and germs I get from harsh air-conditioning. My aim is to be comfy on the plain, beauty can wait till the terminal at the other end, where I can emerge to go through security with clean shirt/undies/socks, teeth cleaned and hair brushed.
You get invited on a last-minute, week-long trip – what's the fastest you can pack a bag?
15min easy, my suitcase sits looking at me from the back of the closet at all times.
Let's talk travel budgets. Between accommodations, flight upgrades, high-end food, activities, etc. – where do you splurge and where do you try and save?
I am a self-confessed cheapskate. Activities are where I spend my money. I am not on the road for the infinity pool selfies, I'm there for the experiences. I couch surf, homestay and eat where the locals eat as much as possible. I totally respect someone who is on holiday and wants to stay at a 5 star resort and one day I fully intend to treat myself to first class but my thriftiness is what has kept me on the road so long.
What's the one beauty product you can't live without when you travel?
Coconut oil (yup I'm a bit of a hippie) moisturizing, leg shaving, hair styling, nit removing, wrinkle reducing. Hell you can even eat it in a pinch and it smells great.
What are your in-flight necessities when it comes to entertainment, beauty, snacks, etc.?
I'm one of those horrible people who can sleep inflight so I make the most of that. I always have a book and MP3 player and bring my laptop to watch movies on longer flights. Beauty wise, I cover my face as much as possible and ask for a glass of water whenever I see an attendant even if I'm not thirsty. Every time I go to the bathroom I slather my face and hands in moisturizer. In my experience surviving a long flight is mainly about sleep and hydration.
Ever had an overseas spa treatment or beauty salon experience? Do tell!
Lol oh yes, I had a massage that left me with headaches and vomiting in Thailand.
A spa that gave me a severe eye infection in Lao (their massages where excellent though). A beautician who tried to tweezer my entire underarm in New Zealand and have learnt that a Brazilian wax has very different interpretations and levels of hygiene worldwide.
I would say if you're going down the spa road pay the extra money to get someone who knows what they are doing. I have had some truly blissful experiences in Japanese onsen and some luxurious soaks in natural Australian hot springs so it can definitely be worth the money for a special treat.
Words of inspiration to women who might hesitate to travel?
You do not need to be brave! All you need to do is take the first step, a long weekend or package tour is a great place to start. No matter what you're ideal form of travel, the unique experiences you have and the confidence you gain in yourself are well worth that little push it takes to get started. If I can do it anyone can.
Thank you, Ann!
Get to know Ann and follow her adventures on Facebook, Pinterest, Twitter, and Goodreads.
Wanna Learn to Pack a Suitcase Like a Boss?
Subscribe to download my three BEST travel planning resources:
Travel outfit planner
Pre-travel checklist
Carry on packing list