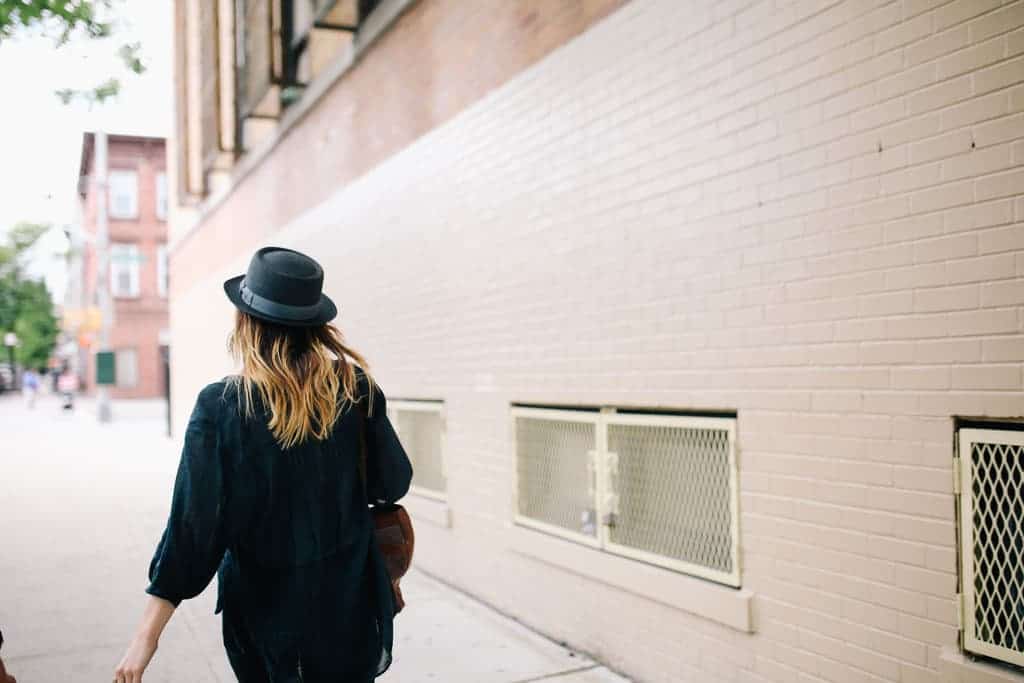 Welcome back to a new series of weekly posts on The Belle Voyage, Secrets of a Stylish Traveler.   Each week, I will be profiling a fellow female blogger who shares my love of combining travel with fashion and beauty.  
I hope you'll enjoy getting to know some fabulous ladies, learning their favorite travel tips, and checking out some new blogs!  Personally, I am excited to get to know each of them.  I'm also hoping that that this feature will provide me with validation that I am not the only person out there who cares about things like travel-size makeup.  SQUAD.
Interested in being featured on Secrets of a Stylish Traveler?  Email me!
Today I'm excited to welcome Cass, who blogs about her adventures as an expat in London over at Casstravels.  One look at her blog logo and I knew we'd get along just fine.  Because wine.
Please tell us a bit about yourself, your blog, and how you came to love travel.
My name is Cassie, and I'm a 20-something Canadian – American expat in London. I work full-time in finance and blog and travel in my spare time. I love to eat. And cook. And drink wine. And talk. And travel of course. You'll find all of these things feature heavily on the blog.
I can't really remember a time where I didn't love to travel – my parents took me all over a kid and it just kind of stuck. Some of my best travel memories are actually with mom, so I guess you can say it's in my blood. I took my first solo trip at the age of 16, and spent the summer in Antibes, France, learning French and falling in love with Europe. Both of these things came in handy, as I know live in London with a Frenchman 🙂
Three-ish years ago when I had the chance to move from NYC to London my travelling really picked up steam. Six weeks of holiday and so many amazing places close, I found myself on a plane every other weekend, so I started an Instagram feed (@casstravels) to document my trips for my family and friends.
Eventually I wanted to be able to tell stories along with those pictures, and the blog was born. Cass Travels chronicles my exploits in and around London and Europe, usually with a very tall Frenchman (or my mom!) in tow.
What's the last trip you got back from and the next trip you're going on?
The last trip I came back from was a long weekend in Paris , to celebrate my boyfriend's 30th birthday!  He's from there, so it was mostly friends and family and lots and lots of cake (and wine!)
My next trip is a long weekend over the Easter break up to Scotland.  We're going to take the train from London and rent a car in Dumfries, and we're staying in the most beautiful eco-Lodge, called the 3 Glens.  We don't have a lot booked other than eating, relaxing, exploring a bit, and my favorite, a clay pigeon shooting experience!
Do you plan out your daily itinerary for each trip or wing it when you arrive?
As a general rule, I tend to fall a bit more on the side of 'winging it' or as my mom likes to say, flying by the seat of my pants.  But it really depends on where we're going – I usually have a rough idea of the major sights I'd like to see, or often, a restaurant or dish I'd really love to try, but I like to go with the flow on holiday and see what speaks to me.  I find that you have a more pleasant and relaxing experience and find yourself in some fun situations!
Tell us about the trip of your dreams!
I don't even know where to begin with the trip of my dreams – there are so so many places that I'd love to see.  So let's go with an all-expenses paid year-long world food tour, where I am not required to drive, dive, surf or jump off anything high, but get to taste my way across everywhere.  That sounds like a pretty good dream.
What's the hardest part about frequent travel as a female?
Unpacking.  I'm ashamed to admit I'll let suitcases sit for days before I can bring myself to tackle them.
What's the longest trip you've taken with only a carry-on bag? Tell us how you did it!
The longest trip I've taken a carry-on is probably a weekend.  And even then sometimes it's a struggle.  The budget airlines in Europe have the most stringent size and weight policies and I can't count the number of times I've put on a third sweater rather than pay a £50 penalty at the RyanAir counter.
Best shopping purchase you've made while traveling?
I have two that really stand out.  First, a rug in Morocco, because it was such a fun experience – finding the right one, and then the whole process of haggling it down.  The other, is a gorgeous white raincoat in Ottawa.  I had been looking for a nice coat for ages (an essential to living in London!) and saw this coat in the window of a funky little boutique.  It's a Montreal brand that's tough to find outside of Canada.  It was a bit pricey, but the exchange rate really worked in my favour and I wear it ALL THE TIME and everyone asks about it.
Describe what you'd typically wear on a flight: pajama-ready or celeb-worthy?
I try to aim for celeb-on-the-way-to-yoga wear?  Soft comfortable items that look good and fit well, (don't crumple!) along with nice jewellery and nice comfy flats – nothing with a lot of zips or takes a long time to take on or off.  Easy for security, comfortable on the plane, and if you're lucky pulled together enough for an upgrade.   I'm typically sporting a hat as well so as not to crush it in my bag.
You get invited on a last-minute, week-long trip – what's the fastest you can pack a bag?
60 seconds.  Bag, jeans, undies, a few dresses, my travel cosmetic bag (which is basically always packed and on standby) and credit card.  Out the door.  Packing I can do.
Let's talk travel budgets. Between accommodations, flight upgrades, high-end food, activities, etc. – where do you splurge and where do you try and save?
Accommodation: Save. I love AirBNB and flat rentals.  For a long trip if I can find a place with a kitchen that's a big win, and they're usually much much cheaper than hotels.  For shorter time, even more save.  As long as there is a bed and a shower and it's clean, I'm good.
Transport: Depends on the length.  If it's really long, I might think about an upgrade.  But I try to do on points, and not spend too much here.
Food: A big mix.  I love hole-in-the-walls and doing some cooking with local ingredients, but I also always splurge on at least one really good meal.  Food is a huge part of how I travel.
Activities.  Splurge.
What's the one beauty product you can't live without when you travel?
Ponds cold cream.  I'm super old school with my skin care and this stuff is my JAM.  Cleanser, moisturizer, mask.  You name it.  It does it.
What are your in-flight necessities when it comes to entertainment, beauty, snacks, etc.?
Water.  A book – a paper one that doesn't need to be turned on or off.  My iPad, including several other books that can be turned on and off.  A pen.  Noise cancelling headphones. Kleenex.  Hand Lotion.  Green juice if I can find it in the airport (you usually can!)
Ever had an overseas spa treatment or beauty salon experience? Do tell!
Yes!  The most exotic would definitely have to be in Marrakech, where I had a proper traditional hammam.  My friend and I had both booked and the spa mistakenly booked us couples treatments, so we got scrubbed down together.  And when I say scrubbed, I mean it.  Head to toe, with a dark scratchy black soap by a nice little Moroccan lady.  They gave us paper 'undies' but they were pretty useless.  It's not one you can be shy for, and it was certainly a strange experience, but was my skin ever soft afterwards.
Words of inspiration to women who might hesitate to travel?
Just do it!  Start closer to home, or somewhere they speak the same language as a starter, and build up from there.
Thanks so much, Cass!  I hope you enjoyed getting to know Cass.  Check out her blog, Casstravels, and keep up with all of her adventures on Facebook, Instagram, Pinterest, and Twitter.
Wanna Learn to Pack a Suitcase Like a Boss?
Subscribe to download my three BEST travel planning resources:
Travel outfit planner
Pre-travel checklist
Carry on packing list