Secrets of a Stylish Traveler: Meet Gina
This site uses affiliate links and I may earn a small commission when you use my links and make a purchase, at no extra cost to you. Many thanks for supporting this website!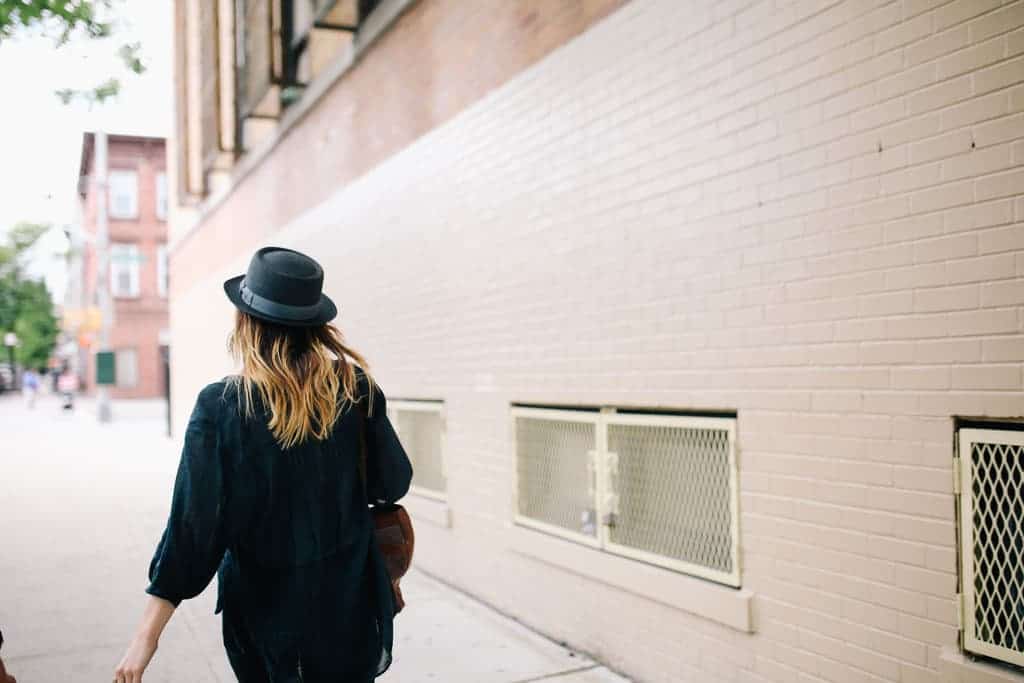 Welcome back to a new series of weekly posts on The Belle Voyage, Secrets of a Stylish Traveler.   Each week, I will be profiling a fellow female blogger who shares my love of combining travel with fashion and beauty.  
I hope you'll enjoy getting to know some fabulous ladies, learning their favorite travel tips, and checking out some new blogs!  Personally, I am excited to get to know each of them.  I'm also hoping that that this feature will provide me with validation that I am not the only person out there who cares about things like travel-size makeup.  SQUAD.
Interested in being featured on Secrets of a Stylish Traveler?  Email me!
Today I'm very excited to welcome Gina from Wanderlaughs.  I love the concept of Gina's blog – it's all about the many hilarious things that can happen while you're traveling – YES.  She's freshly back from a trip to an Oscars event – does it get more fabulous than that???
Please tell us a bit about yourself, your blog, and how you came to love travel.
My blog recently went under a little makeover and the new tagline is – Wanderlaughs: amusing musings from my travels, because life isn't perfect, and neither am I.
I decided on a humurous theme after experiencing so many hilarious moments while on the road, and trying to not take life so seriously.
I was bitten by the travel bug so long ago that I can't remember a time when I did not have the deep desire to explore new destinations, and it is now such an ingrained part of my personality, I couldn't dream of not living this lifestyle.
What's the last trip you got back from and the next trip you're going on?
I traveled to California a few weeks ago (Los Angeles + San Diego), and, for the first time in a while, I don't have a trip on my upcoming schedule, but I'm sure that will change :).
Do you plan out your daily itinerary for each trip or wing it when you arrive?
I try to leave plenty of time for spontaneous decisions, but I usually do research before I leave and try to narrow down what I most want to do or see.
That being said, there are some places that need strict planning in advance (ex: Disney World), so it all depends on the trip, but I prefer a more laid back approach.
Tell us about the trip of your dreams!
Antarctica. I know that is a little unorthodox, but my dream is to visit all 7 continents, and that will be the most expensive and challenging destination. I would love to see the penguins, whales seals, albatrosses, and other amazing creatures found in the area.
What's the hardest part about frequent travel as a female?
When I'm traveling alone, I feel a bit lonely and exposed at dinner time, because if I'm sitting at the bar, it invites (sometimes) unwanted conversation, and if I'm at a table, it garners stares. I try to overcome this by bringing a book, or scrolling through my phone.
What's the longest trip you've taken with only a carry-on bag? Tell us how you did it!
For my recent 10 day trip to LA + San Diego, I only brought a carry on. I was in the area for a Vanity Fair Oscars event, so I needed more formal outfits in addition to more casual day wear (especially for San Diego).
I planned out all of my outfits in advance, chose shoes that would fit with most of the outfits (shoes are always an issue for me when traveling), and had a dress that I rented for an event delivered to my hotel room. I returned it before I left, and saved a lot of space in my suitcase.
Best shopping purchase you've made while traveling?
A handmade black steel and sterling silver thread vase from Morocco. It's on display in my kitchen, and a daily reminder of one of my favorite trips.
Describe what you'd typically wear on a flight: pajama-ready or celeb-worthy?
Somewhere in between. I have the most comfortable leopard print fleece pullover that is techinically a pajama top, but when worn with stretchy skinny jeans, no one is aware of my pj secret.
You get invited on a last-minute, week-long trip – what's the fastest you can pack a bag? That's happened before, and I was ready in 30 minutes. I pack the necessities, and anything forgotten can be purchased (a great shopping excuse!).
Let's talk travel budgets. Between accommodations, flight upgrades, high-end food, activities, etc. – where do you splurge and where do you try and save?
I love indulging in a luxury hotel when I can, saving on food (I like to eat like the locals, and this usually means less expensive restaurants/street food), and spending a moderate amount on activities, because there are so many free or nominally priced things to do in most locations.
What's the one beauty product you can't live without when you travel?
Tinted moisturizer with sunscreen. I really love Origins VitaZing with SPF 15.
What are your in-flight necessities when it comes to entertainment, beauty, snacks, etc.?
My noise canceling headphones are an absolute must for me, as well as an eye mask, glasses (I don't like wearing contacts on a plane), medjool dates to snack on, an audio book/podcast, rose facial mist, lip balm, my toothbrush (+toothpaste), and, if I'm on an extremely long flight, a moisturizing sheet mask.
Ever had an overseas spa treatment or beauty salon experience? Do tell!
The best – by far – was the hammam experience at Riad Masion Bleue in Fes, Morocco. This full body treatment is not suited for the shy; you are instructed to get completely nude, and the attendant will do a full body cleaning. That being said, my skin has never been more soft, and I truly felt like I was being bathed like royalty.
Words of inspiration to women who might hesitate to travel?
Just go. As women, safety is a daily concern for all of us – no matter where we are – so keep your wits about you, don't draw attention yourself, take smart precautions, and don't let fear stop you from having a truly life changing experience.
Thanks so much, Gina!  Check out Gina's blog, Wanderlaughs, and keep up with all of her adventures on Facebook, Instagram, Pinterest, Twitter and YouTube!
Wanna Learn to Pack a Suitcase Like a Boss?
Subscribe to download my three BEST travel planning resources:
Travel outfit planner
Pre-travel checklist
Carry on packing list