Secrets of a Stylish Traveler: Meet Jessica
This site uses affiliate links and I may earn a small commission when you use my links and make a purchase, at no extra cost to you. Many thanks for supporting this website!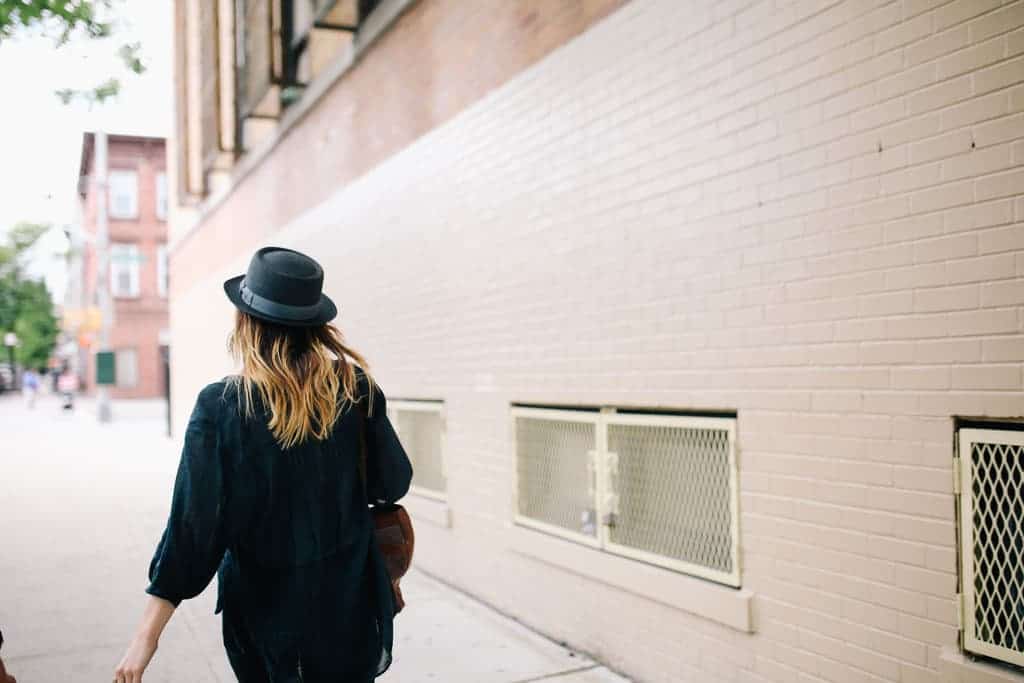 Welcome back to a new series of weekly posts on The Belle Voyage, Secrets of a Stylish Traveler.   Each week, I will be profiling a fellow female blogger who shares my love of combining travel with fashion and beauty.  
I hope you'll enjoy getting to know some fabulous ladies, learning their favorite travel tips, and checking out some new blogs!  Personally, I am excited to get to know each of them.  I'm also hoping that that this feature will provide me with validation that I am not the only person out there who cares about things like travel-size makeup.  SQUAD.
Interested in being featured on Secrets of a Stylish Traveler?  Email me!
Meet Jessica from Jet-Setting Spirit!
This week, I'm excited to welcome Jessica from Jet-setting Spirit.  Did I mention she has a GREAT name?  🙂  Read on to hear more about her adventures, and the luxury piece she's planning to buy for herself in Paris this summer….YES, girl.  YES.
Please tell us a bit about yourself, your blog, and how you came to love travel.
I have been traveling since I was 18 months old. My mom is a travel agent and rubbed off her love of travel on me. After traveling to Israel on my own in January 2015, I set a New Years resolution to travel more.
I started Jet-setting Spirit as a personal outlet for sharing my personal travel stories. When my mom brought up the idea of making a Facebook group for giving advice and answering travel related questions for her client, I decided I should just blog about it.
Occasionally several of her clients will ask her the same question, she'll tell me, and that will be the topic of an upcoming blog post. It's really a partnership between the two of us.
What's the last trip you got back from and the next trip you're going on?
My last trip was to Panama. It was a trip with several players of the Chicago Bears, the NFL team. It was an awesome experience. I also took a mini-trip to Playa del Carmen, Mexico to surprise my family on their spring break trip. My next trip will be to Cancun, Mexico. I will be traveling with other travel agents to visit the Hyatt Ziva resort.
Do you plan out your daily itinerary for each trip or wing it when you arrive?
I have a total type A-personality, so I write out daily events by how much time they will take. Usually I have a lot of extra time, so I spend it exploring. I also make sure to "schedule" free time for myself in every place I travel.
Tell us about the trip of your dreams!
I would love to go on a cruise around the world. I think there is nothing more magical than seeing everything our beautiful planet has to offer. If I were given the opportunity to visit most places on my bucket list, I would be the happiest girl in the world.
Or just the opportunity to visit Australian, New Zealand, and Polynesia… I'll take that too!
What's the hardest part about frequent travel as a female?
Constantly traveling as a female has its tolls on my body. I feel my weight fluctuates all the time. My skin takes a toll as well. I also think as a female, we have to plan ahead of time if we will be on our menstrual cycle. If I do end up getting my period while traveling, I feel a lot more tired. I can't always keep up with my male travel partners. It happened to me in Israel, and I ended up taking a ten hour nap and skipping a full evening of fun.
What's the longest trip you've taken with only a carry-on bag? Tell us how you did it!
The four days I spent in Playa del Carmen surprising my family, I came with only a backpack. That was a struggle. I have traveled for six-days to New York City with a carry-on bag. I did end up having to ship some of my purchases home… I tend to go a bit overboard shopping in New York!
Best shopping purchase you've made while traveling?
So far? I hit up the Vince Camuto Sample Sale in New York… I bought 3 pairs of boots and they have lasted me two years already.
Upcoming? I am buying myself a Louis Vuitton Speedy bag in Paris this summer. It will be my first luxury purchase for myself.
Describe what you'd typically wear on a flight: pajama-ready or celeb-worthy?
I am all about comfort on a flight. However, I still believe I should look presentable… you never know who you will meet. So my go-to outfit is Lululemon yoga pants, a tank top, a sweatshirt, and my American Apparel infinity scarf that I can easily use as a blanket if I get cold in-flight (I always do!).
You get invited on a last-minute, week-long trip – what's the fastest you can pack a bag?
Give me an hour and I probably can make it happen. Maybe an hour and a half in case I have to do any laundry!
Let's talk travel budgets. Between accommodations, flight upgrades, high-end food, activities, etc. – where do you splurge and where do you try and save?
I try to book an economically friendly flight. I always hope for a free upgrade, but would only consider upgrading on a lengthy flight. I try to eat one high-end food meal per trip. I believe that a hotel should be comfortable and for me I am comfortable when I feel clean and safe… so if I can find something that fits that description for a good price… I will definitely go for it!
What's the one beauty product you can't live without when you travel?
Vaseline- I use it for my lips and skin when it's super dry
Everything else I can give up… other than my mascara (MAC Haute & Naughty!)
What are your in-flight necessities when it comes to entertainment, beauty, snacks, etc.?
I load a bunch of books and videos onto my iPad mini. I always have gluten-free pretzels and gum with me. I also make sure to have a large water bottle… air travel really dehydrates me and I always try to drink as much water as possible.
Ever had an overseas spa treatment or beauty salon experience? Do tell!
No but I really want to get a fish-pedicure in Greece this summer. I saw it on Keeping Up with the Kardashians a few seasons ago…
Words of inspiration to women who might hesitate to travel?
Travel is a beautiful thing. Someone once said that travel is the only thing you can buy that makes you richer. I would hope that the terrifying things happening the world do not stop you from exploring it.
Thanks, Jessica!  
To get to know Jessica and follow her adventures, check her out on Facebook, Instagram, Pinterest and Twitter!
Meet More Stylish Travelers!
Check out more secrets to stylish travel in my profiles of Candy, Evan Kristine, Cass, and Gina!
Wanna Learn to Pack a Suitcase Like a Boss?
Subscribe to download my three BEST travel planning resources:
Travel outfit planner
Pre-travel checklist
Carry on packing list