Secrets of a Stylish Traveler: Meet Valerie
This site uses affiliate links and I may earn a small commission when you use my links and make a purchase, at no extra cost to you. Many thanks for supporting this website!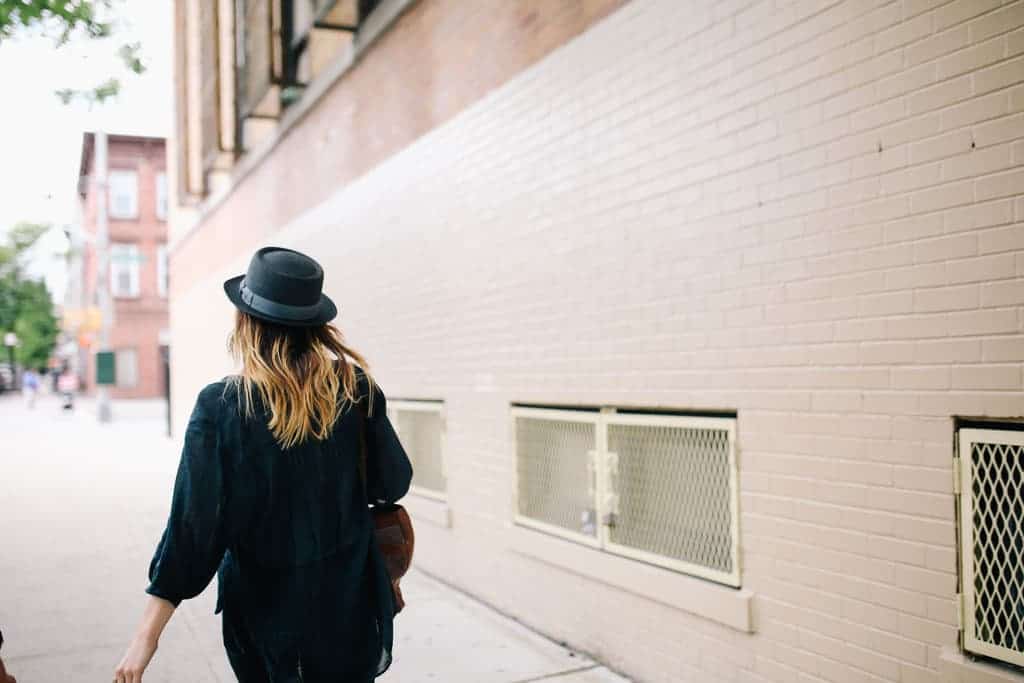 Welcome back to a new series of weekly posts on The Belle Voyage, Secrets of a Stylish Traveler.   Each week, I will be profiling a fellow female blogger who shares my love of combining travel with fashion and beauty.  
I hope you'll enjoy getting to know some fabulous ladies, learning their favorite travel tips, and checking out some new blogs!  Personally, I am excited to get to know each of them.  I'm also hoping that that this feature will provide me with validation that I am not the only person out there who cares about things like travel-size makeup.  SQUAD.
Interested in being featured on Secrets of a Stylish Traveler?  Email me!
This week I would like to welcome Valerie from Maple Leopard!  Valerie is based in Seattle, WA and blogs about fashion and travel – and the combination of the two!
Please tell us a bit about yourself, your blog, and how you came to love travel. 
Hi there! I'm a reading teacher,  and mother of two grown children. I started a blog to help transition to a fashion career. I love travel so much that I started incorporating outfit guides  for places I was travelling to. It originally started as just a fashion blog. I have loved travelling since I was little. My dad was a painter and we moved around a lot and travelled by car to many places.
What's the last trip you got back from and the next trip you're going on?
I returned from a weekend trip to Vancouver BC, (my hometown) in February, and a week long trip to the Dallas Fashion Market in the end of January.  I am going to eastern Washington for fashion weekend at my daughter's univ..WSU in a few weeks.  My next major trip will be to Southern Ca in the end of June…can't wait!
Do you plan out your daily itinerary for each trip or wing it when you arrive?
We mostly plan out each day on trips, but somedays we kind of wing it, and decide after we get there!
Tell us about the trip of your dreams!
The trip of my dreams (and working on making it happen!) is to travel to all the fashion forward cities of the world: Paris , NYC, Milan, Hong Kong , Shanghai, and the list goes on!  I really would love to travel all across Europe!
What's the hardest part about frequent travel as a female?  
I would say having to pay to take an extra bag….no way can I fit all my stuff in a little carry  on, but most times I do try !
Best shopping purchase you've made while traveling?
The best shopping purchase I made was a haul of clothes in Southern CA for dirt cheap, because I LEFT my suitcase at a hotel in Oregon on the drive down.  (OH YES…good excuse to shop..and I did get it back on the way up home!)
Describe what you'd typically wear on a flight: pajama-ready or celeb-worthy?
Since I am a fashionista…definitely always dress to impress…celeb worthy for sure..ha!
You get invited on a last-minute, week-long trip – what's the fastest you can pack a bag?
I can pack a bag in one hour flat..If I have to!
What's the one beauty product you can't live without when you travel?
Spray tanner!
What are your in-flight necessities when it comes to entertainment, beauty, snacks, etc.?
Earphones for watching a movie, healthy trail mix, and benefit cosmetics "pore-professonial" it makes your face feel extra soft and holds up all day!
Ever had an overseas spa treatment or beauty salon experience?  Do tell!
No I have not, as I have never been over seas yet!  I've been to Puerto Vallarta Mexico, but no spa treatment there!
Words of inspiration to women who might hesitate to travel?
You only live once, do whatever it takes to travel as much as possible, you can travel to fun places ..even if on a budget!
Thanks, Valerie, for the interview!  Check out Valerie's blog, Maple Leopard, as well as her profile on Huffington Post.  You can also connect with her on Facebook, Instagram, Pinterest, and Twitter! 
Interested in being featured on Secrets of a Stylish Traveler?  Email me!
[mc4wp_form]
Wanna Learn to Pack a Suitcase Like a Boss?
Subscribe to download my three BEST travel planning resources:
Travel outfit planner
Pre-travel checklist
Carry on packing list