Secrets of a Stylish Traveler: Meet Hannah
This site uses affiliate links and I may earn a small commission when you use my links and make a purchase, at no extra cost to you. Many thanks for supporting this website!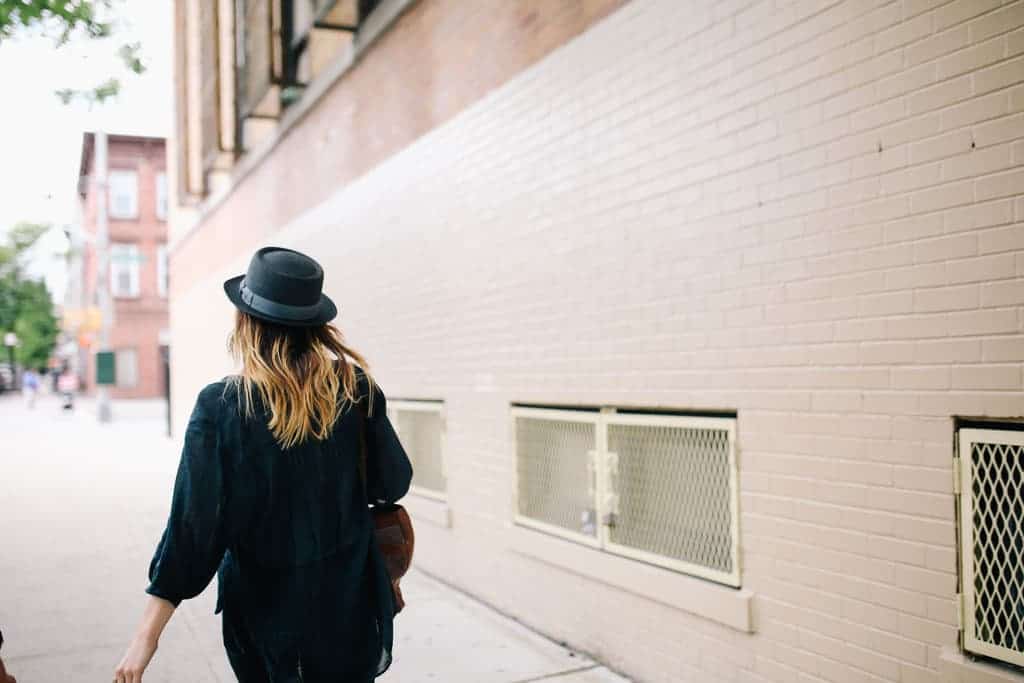 Welcome back to a new series of weekly posts on my blog, Secrets of a Stylish Traveler.   Each week, I will be profiling a fellow female blogger who shares my love of combining travel with fashion and beauty.  
I hope you'll enjoy getting to know some fabulous ladies, learning their favorite travel tips, and checking out some new blogs!  Personally, I am excited to get to know each of them.  I'm also hoping that that this feature will provide me with validation that I am not the only person out there who cares about things like travel-size makeup.  SQUAD. 
This week, I'm welcoming Hannah from Nomad'er How Far.
Please tell us a bit about yourself, your blog, and how you came to love travel.
I am a 25-year-old English girl, who once upon a time studied a degree in media and thought that journalism was her dream. I then realized it wasn't but I still loved to write, I just didn't know what to write about. Then 2 years ago my boyfriend and I decided we had had enough of our lifestyle in England. He was in a dead-end job, I was running my own pet-care business, which as much as I loved it, I still felt like I was a treadmill that I couldn't get off. My life was going in a direction of mundanity that I didn't want to follow anymore. I had travelled to America at 18 and so I had always had a minor travel bug, it had just taken me a few years of maturing to get up the courage to leave home for a long time, possibly years.
What's the last trip you got back from and the next trip you're going on?
Recently we gave into our homesickness and actually left Australia and returned to England – but only for 2 weeks. We are now back on the Queensland coast, currently settled in beautiful beach town Noosa, where I work in hospitality, and on the blog. Our next move will be in 3 months when we head to Cairns, and the great barrief reef.
Do you plan out your daily itinerary for each trip or wing it when you arrive?
We very much wing it. We aren't big researchers, looking into all the attractions we can find at each destination. We tend to go with the flow, and plan very little. It can sometimes mean we discover a place naturally or spontaneously, and means we are often surprised.
Tell us about the trip of your dreams!
As much as Australia is amazing and has been the trip of a lifetime, I get really excited about visiting New Zealand. We can see ourselves bundling into a van and hitting the road, exploring the islands at our own pace. That is a reality hopefully. But a dream I hope will see fruition is visiting the Maldives one day. We aren't quite luxury travellers, and I associate the Maldives with that, but I also associate it with the most beautiful islands, oceans and snorkeling.
What's the hardest part about frequent travel as a female?
It's differs for everyone I'm sure, especially solo females. Being as part of a couple means whilst I rarely get lonely, I do miss the time I had alone to be a girlie girl.
I miss conversations over a cup of tea with my mum, I miss face-mask and pedicure nights, evenings with friends watching movies and laughing. I miss the friendship and the kind of fun I can have with other ladies which I don't get living 24/7 with a boy!
What's the longest trip you've taken with only a carry-on bag? Tell us how you did it!
We actually travelled back to England with only hand-luggage, just our electronics, my make-up, face-wipes, my kindle, and a couple of tops. I daren't travel anywhere more longer-term with just a carry-on. If I don't have multiple options for clothes, or shoes at my disposal, I would just end up feeling a bit frumpy, unable to glam up on occasion that I do bother to pick up my mascara and put on a pretty dress. Travelling in hot weather is mostly bikini's, sand and flip-flops but every now and then I do like to look a bit nice!
Best shopping purchase you've made while traveling?
Probably my lavender and jo-joba oils! I use these to help me sleep in noisy unfamiliar places, and I use the jo-joba to moisturize. It saves carrying around big products full of liquids that add weight and take up space. Also my hp laptop, which has made blogging as a couple on the road so much easier.
Describe what you'd typically wear on a flight: pajama-ready or celeb-worthy?
I like to be a bit in-between. I definitely wouldn't win any fashion accolades, but on my recent trip I wore a comfy base-ball style tee with some ethnic design comfy trousers. I wanted to step off the plane in the humid Australia feeling airy but put-together at the same time.
You get invited on a last-minute, week-long trip – what's the fastest you can pack a bag?
I am a pretty quick packer, I love packing! I would probably chuck in all my essentials right away and then do some out-fit planning. Making sure I take not too much but enough to vary my outfits for any given circumstance.
Let's talk travel budgets. Between accommodations, flight upgrades, high-end food, activities, etc. – where do you splurge and where do you try and save?
We really try and save on the travel part, between places. We avoid over-priced coaches, favouring ride-shares or local buses, we never use taxi's and always fly as cheap as we can. But we probably splurge a bit on food. Not high-end restaurants, but a smoothie each day can sure add up!
What's the one beauty product you can't live without when you travel?
I have really been put to the test on this in the last year of travel in regards to beauty regime. I have kept all my make-up and lost most of my creams and lotions. I seem to stay moisturized and exfoliated well due to frequent beach trips (and sweat). But if I had to throw away my remaining beauty products tomorrow, I hold on very tightly to organic coconut conditioner. I had a period of using honey and other oils to wash my hair, but I really love the feeling of hair that is well-conditioned, especially given the amount of time I spend in the sea and under the sun.
What are your in-flight necessities when it comes to entertainment, beauty, snacks, etc.?
I always carry face-wipes, or baby-wipes, my tangle-teezer, my toothbrush, paste and floss, as well as my kindle, as well as some nuts or chocolate bought at the airport. I usually rely on being over-fed on the plane…. My wipes are great for just freshening up from my seat.
Ever had an overseas spa treatment or beauty salon experience? Do tell!
I never have but I am always tempted by nail salons, my hands and feet don't get much love on the road!
Words of inspiration to women who might hesitate to travel?
The world is supposedly a scary place for the lone female traveller, when I think you will find yourself in good company. You will most likely be taken in by other females on the road, getting to meet some interesting and inspiring people. The courage of travelling alone will probably be rewarded with your own unique and special journey of change and experience that might not have been the same had you travelled with someone from the start.
Thanks so much, Hannah!  Check out Hannah's blog Nomad'er How Far to watch the amazing videos she and her boyfriend out together, and to keep up with her adventures! You can also follow along with her travels on Facebook, Instagram, Twitter and Pinterest.
Interested in being featured on Secrets of a Stylish Traveler?  Email me!
Wanna Learn to Pack a Suitcase Like a Boss?
Subscribe to download my three BEST travel planning resources:
Travel outfit planner
Pre-travel checklist
Carry on packing list