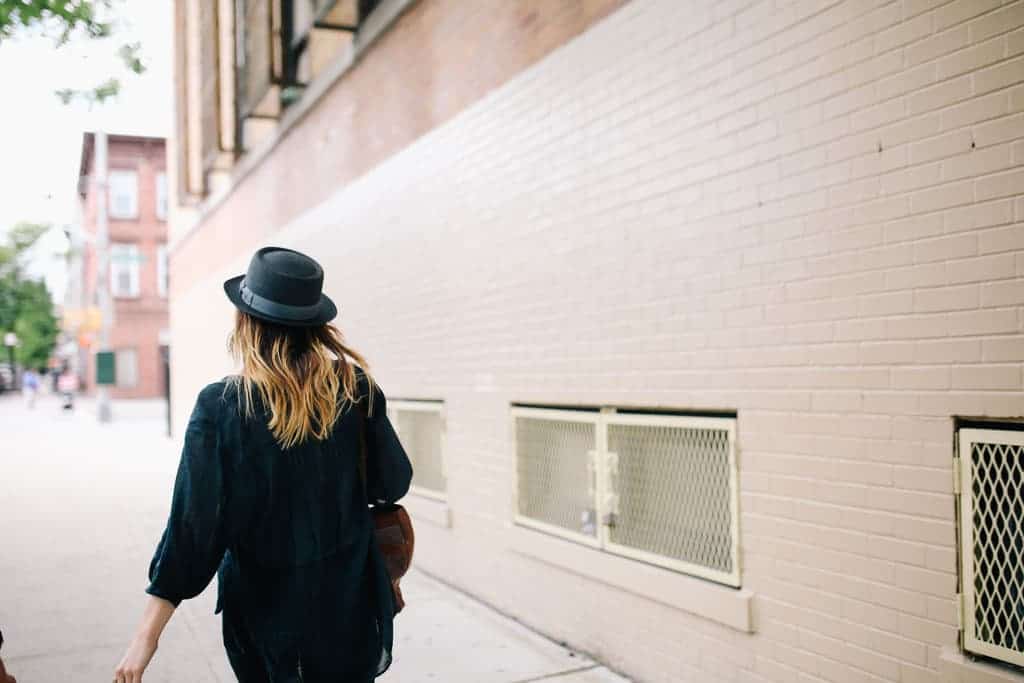 Welcome back to a new series of weekly posts on The Belle Voyage, Secrets of a Stylish Traveler.   Each week, I will be profiling a fellow female blogger who shares my love of combining travel with fashion and beauty.  
I hope you'll enjoy getting to know some fabulous ladies, learning their favorite travel tips, and checking out some new blogs!  Personally, I am excited to get to know each of them.  I'm also hoping that that this feature will provide me with validation that I am not the only person out there who cares about things like travel-size makeup.  SQUAD.
Interested in being featured on Secrets of a Stylish Traveler?  Email me!
Today I'm very excited to welcome Jennifer from Jen There Done That.  She's currently based in Puerto Rico, and I have to say – I'm jealous 🙂
Please tell us a bit about yourself, your blog, and how you came to love travel.
I am a seasoned traveler exploring the world, slowly. Travel is in my blood. My childhood is packed with great memories of road trips with my family. My favorite family vacation was spent driving from Phoenix, Arizona to Yellowstone National Park with plenty of stops along the way to take in the sites through Arizona, Utah, Idaho, and Wyoming.
My love for History, Art, Music, and Theater stems from my parents encouraging exploration and learning. Even when not on an epic road trip, I am still exploring and traveling in my own backyard
What's the last trip you got back from and the next trip you're going on?
Currently on (at least) one year living in Puerto Rico and travelling the Caribbean. I spent many years of my 20's exploring far off locations in Europe and the South Pacific islands, so the Caribbean is a new and exotic change of pace for me.
I plan to visit more Scuba dive sites around the island, hike the El Yunque rainforest, and visit the surrounding beaches.
Do you plan out your daily itinerary for each trip or wing it when you arrive?
Never! I research the location for currency, local customs, major events, and interesting hot spots. I will make a list of my top priority places, events, and activities that I absolutely must do during my visit. Then I have a list of things that sound interesting for my visit.
I book my flight, hotel accommodations, and any of my must-see items that require advance reservations. Then when I arrive and am enjoying my destination, I speak to the locals and other travelers what they enjoy and why, then do whatever activities sound interesting that day.
If it is raining or bad weather, I check my list for rain-proof activities like museums. Some of the best activities were discovered during my travel and not pre-planned.
Tell us about the trip of your dreams!
I am on my dream trip now! I live in paradise and have only just started exploring this beautiful island. And there are dozens more nearby islands that I have not been to, yet.
What's the hardest part about frequent travel as a female?
I spend equal time traveling alone as traveling in a couple. There are certainly cultures that are more accepting of me as a female with a male partner, than as a solo female traveler, but it has really improved over the last couple decades.
I am not sure if this is because I am older, or more cultures are accepting of women traveling alone, probably a little bit of both. Alone or with others, I travel safe, and am always aware of my surroundings.
What's the longest trip you've taken with only a carry-on bag? Tell us how you did it!
I spent 2 months in winter travelling through England, France, and Belgium with a carry-on shoulder bag. I only packed enough shirts, pants, socks, underwear and bras for 1 week, then I did laundry weekly. I brought 2 pairs of jeans, black dress slacks (that could be dressed up for nice dinners), black skirt, black stretch pants, casual colorful shirts, and a couple nice shirts that all matched – the ultimate capsule wardrobe for travelling!
I wore my tall black leather boots and heavy Winter coat everywhere while in train stations and airports. I packed a second pair of short black boots, and flip flops (to wear around the hotel room, spa services, and hotel pool) in my bag with a few cardigan sweaters for layering.
Every couple weeks I would restock my small size shampoo and conditioner, body wash, and toothpaste to last another couple weeks (that stuff is not too expensive, but large containers can really add unnecessary weight), and supplemented when the hotel I stayed in had nice products. I used the hotel hair dryer, and my minimal electronics consisted of my phone.
Any souvenirs purchased were small items, like refrigerator magnets, or mailed post cards.
Best shopping purchase you've made while traveling?
I was shopping with my Mother in on Ermou street of the Monastiraki in Athens, Greece and found all of these beautiful rugs. After a brief discussion of shipping cost back to the USA, I purchased a gorgeous area rug that currently decorates my living room floor. Every time I look at the rug, I am reminded of the wonderful trip with my Mother.
Describe what you'd typically wear on a flight: pajama-ready or celeb-worthy?
I dress celeb-worthy while travelling. I tend to wear wedge style shoes that I can slip off for security and during the flight. I frequently wear nice slacks or a maxi dress for travel, something comfortable, while still looking neat and polished. I often get the First Class upgrade (frequent flyer and reward programs work!) so I want to look like I belong. I usually do not wear make-up on flights, since I will wash my face after a long flight anyway.
You get invited on a last-minute, week-long trip – what's the fastest you can pack a bag?
I can have a bag packed and ready in under 10 minutes. I pick out a 2-3 dresses, matching 2-3 pairs of shoes, then round out with a 2-3 shirts and 2 pairs of pants (or shorts depending on destination) that will match the shoes (it is all about the shoes!). Throw in underwear, bras, and a couple accessories, grab my make-up and toiletry bag (always packed) and I am ready to walk out the door.
Let's talk travel budgets. Between accommodations, flight upgrades, high-end food, activities, etc. – where do you splurge and where do you try and save?
I tend to be hotel and airline loyal, in order to get the upgrades and build up points to redeem for free nights. I will fly on off-peak travel days/times of the year and even fly Saturday night red-eye flights (often much cheaper airfare), then usually get the First class upgrade.
I skip the overpriced guided tours and explore areas on my own. I hunt for the best deal on rental car, or transportation options. There can be a huge price difference between different days of the week and off-peak time for travel, trains, ferry boats, airfare, etc.
Then I splurge on great food, museums, park fees, and high-value activities like Scuba diving.
What's the one beauty product you can't live without when you travel?
Pureology Essential Benefits Multi-Tasking Spray.  It is the best leave-in styling and moisturizing spray for hair. Travel can leave my hair dry, dirty, and full of static. A little mist from Pureology Spray and my hair can be worn down, styled, thrown into a bun or pony tail.
What are your in-flight necessities when it comes to entertainment, beauty, snacks, etc.?
My in-flight necessities are a clean face, good book, and light sweater (I am always cold on flights). If I bring snacks they consist of trail mix/nuts, beef jerky, plantain chips, and some chocolate. It has been almost 3 years since I flew coach, so I almost never bring any food with me anyway, I feast on the free food and drinks in First Class. Before and between flights, I will visit the airline Admiral's Club for a light snack or drink, and refresh (wash my face, brush my teeth, brush and restyle my hair).
Ever had an overseas spa treatment or beauty salon experience? Do tell!
Yes! Many of the luxury resorts will offer Spa credit or discounts based on frequent guest status (another reason to be brand loyal), and other times I have received Spa credit because of the credit card used to pay for my stay.
Either way, I frequently book massages, body scrubs, and facials after arrival to relax from traveling or between physically straining activities to refresh (the day after a tough hike).
I avoid resort spas for manicures and pedicures since they are usually very overpriced, so I either will skip those or research and ask locals for nearby recommendations.
Words of inspiration to women who might hesitate to travel?
Start local! Explore new nearby activities and attractions to build confidence, then book a long weekend somewhere fabulous and GO!
Thanks so much, Jen!  Make sure to hop over and check out Jen's blog, Jen There Done That.  You can also connect with her and follow along on her adventures on Facebook, Instagram, Twitter, Google+, and YouTube.
Meet More Stylish Travelers!
Check out more secrets of stylish travelers in my profiles of Jessica, Sierra, Hannah and Dora!
Wanna Learn to Pack a Suitcase Like a Boss?
Subscribe to download my three BEST travel planning resources:
Travel outfit planner
Pre-travel checklist
Carry on packing list