Secrets of a Stylish Traveler: Meet Sierra
This site uses affiliate links and I may earn a small commission when you use my links and make a purchase, at no extra cost to you. Many thanks for supporting this website!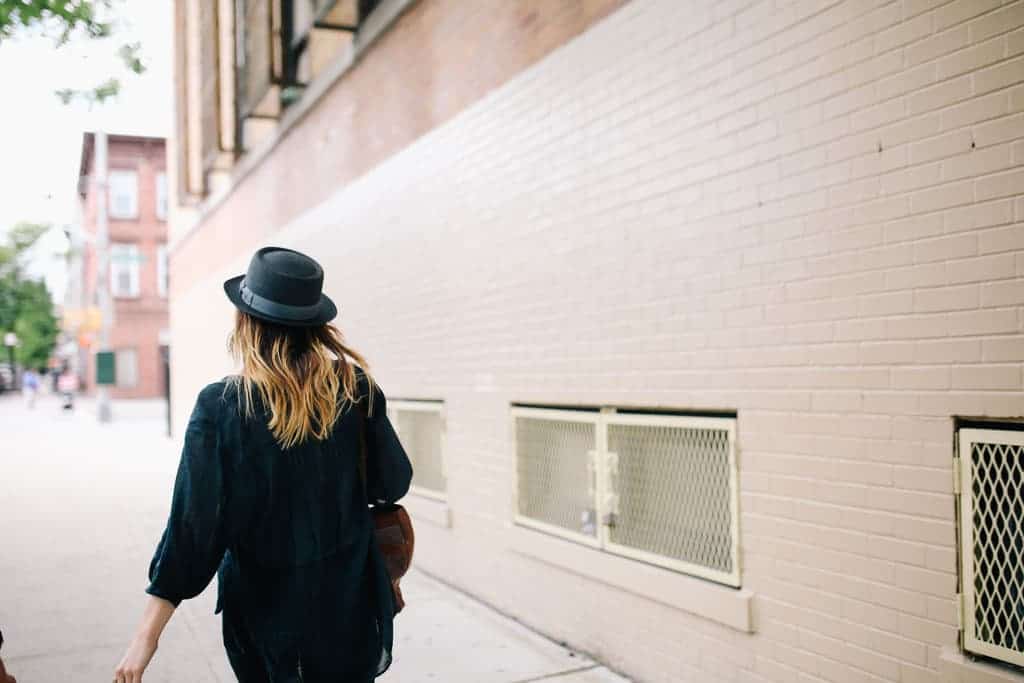 Welcome back to a new series of weekly posts on my blog, Secrets of a Stylish Traveler.   Each week, I will be profiling a fellow female blogger who shares my love of combining travel with fashion and beauty.  
I hope you'll enjoy getting to know some fabulous ladies, learning their favorite travel tips, and checking out some new blogs!  Personally, I am excited to get to know each of them.  I'm also hoping that that this feature will provide me with validation that I am not the only person out there who cares about things like travel-size makeup.  SQUAD.
This week, I'm very excited to welcome Sierra from the blog Take Me With You.
Please tell us a bit about yourself, your blog, and how you came to love travel.
I started TMWY because I've met so many people who are holding off on their wanderlust dreams, simply because the planning part of travel scares them. TMWY is all about travel planning, because planning has always been one of the most enjoyable aspects of travel for me. I want to share that joy and fun and the freedom it allows with others.
By day, I'm an aspiring middle school science teacher. When I'm not writing, nannying, or keeping kids from setting the classroom on fire, you can find me conducting cooking experiments or binging Downtown Abbey reruns.
But of course I'd rather be traveling the world. I love travel for the same reason I love science: it's the best way I know to experience the wonder of God's creation. Studying the earth and all its inhabitants, whether through science or wandering the globe, allows me the opportunity to say "wow, God, what a beautiful thing you have made!"
What's the last trip you got back from and the next trip you're going on?
The last big trip I got back from was a backpacking trip through Great Britain and Ireland with my brother. Such an amazing experience! Next, I'll be heading to the Big Island of Hawaii.
Do you plan out your daily itinerary for each trip or wing it when you arrive?
Usually, I'm all about itineraries. You could say I'm a bit addicted to travel planning, so I love getting all organized and documenting everything out. However, I think it's really healthy for me to practice not planning every once in awhile – so I'm going to try and take it a little easier for a few upcoming small trips.
Tell us about the trip of your dreams!
Everywhere! Is that a fair answer? 😉
Okay, if I have to pick, I'll pick two. The first is to go to Thailand and tour the entire country, not just the touristy beaches, but all the little local spots and rural areas. And while I'm there, I'd like to take a cooking class, because Thai food is my favorite.
My second dream trip would be returning to England, Scotland, Wales, and Ireland for a longer trip (maybe a few months) and hiking everywhere!
What's the hardest part about frequent travel as a female?
The hardest part is balancing travel, work, blogging, social life, and anything else I want to do with my life. I usually end up way overbooking myself, so remembering to prioritize what's really important is the hardest part of travel for me. I think this goes for any female vagabond – and probably a good many male vagabonds too!
What's the longest trip you've taken with only a carry-on bag? Tell us how you did it!
For my last few big adventures I've checked bags, but I think the longest I've ever been with just a carry-on is one week – not very long at all! Although I hope to have more opportunities to test out my priority packing skills in the near future.
Best shopping purchase you've made while traveling?
Two pairs of African pants – those loose, thin fabric ones that are just so incredibly comfortable – from a tiny market stall in Uganda. The sweet sales lady talked me into buying two when I was just going to leave with one, and now I'm so glad she did. I've almost worn them out; they're my favorite warm weather attire.
Describe what you'd typically wear on a flight: pajama-ready or celeb-worthy?
Somewhere in the middle. Don't get me wrong – it has to be comfortable, first and foremost. But I also like to try and look presentable, because I know I'll end up taking pictures even before I get to my final destination, believe it or not. Jeans or nice leggings are my typical go-to.
You get invited on a last-minute, week-long trip – what's the fastest you can pack a bag?
Fast. Give me half an hour. Quicker if it's somewhere within the country. I have all my random travel essentials stashed away in one place (my "travel drawer") which makes things easier. However, I'd rather take my time to pack as I'll probably end up bringing too many clothes!
Let's talk travel budgets. Between accommodations, flight upgrades, high-end food, activities, etc. – where do you splurge and where do you try and save?
I splurge on major sights I really want to see. Not necessarily museums, but definitely well-presented historical sites.
I try to save on everything else – food, accommodation, flights, etc.
What's the one beauty product you can't live without when you travel?
Does sunscreen count? With my Irish genetics, I'll fry with any significant sun exposures. For traditional beauty products – I always bring at least mascara. It makes me look awake for all the pictures.
What are your in-flight necessities when it comes to entertainment, beauty, snacks, etc.?
A fun magazine, dark chocolate, KIND bars, my journal, and oil-absorbing facial wipes. Plus more mascara, for re-do before I get off the plane.
Ever had an overseas spa treatment or beauty salon experience? Do tell!
Not yet! But I've heard fantastic things about massages in Thailand . . . so on my list!
Words of inspiration to women who might hesitate to travel?
Don't be afraid to ask for advice. Friends are one of the best travel resources, and there are plenty of free resources online nowadays. I think sometimes we can let all the 'what-if's' of travel, or the fear of appearing selfish, intimidate us and keep us from sharing our questions and experiences. Don't be afraid to talk travel!
Thanks, Sierra!  Make sure to check out Sierra's blog, Take Me With You, for tons of great travel planning resources, and to follow her adventures.  She's also an accomplished writer, having been featured multiple times on the Huffington Post – you can check out her features here.
You can also connect with Sierra and keep up with her adventures on Facebook, Pinterest, and Twitter.
Interested in being featured in Secrets of a Stylish Traveler?  Email me!
Wanna Learn to Pack a Suitcase Like a Boss?
Subscribe to download my three BEST travel planning resources:
Travel outfit planner
Pre-travel checklist
Carry on packing list