The Perfect 3 Day Hong Kong Itinerary for First Timers
This site uses affiliate links and I may earn a small commission when you use my links and make a purchase, at no extra cost to you. 
I've got the perfect 3 day Hong Kong itinerary for you! If you're visiting Hong Kong for the first time, it can be overwhelming to figure out what to do and when to do it. The first time I visited the city I remember being so stressed trying to decide how to spend my time. So I've put together all of my favorite stops in this perfect 3 day Hong Kong itinerary! If you have 3 days in Hong Kong, here's exactly how to spend your time in the city to make the most of your trip. Read on for more.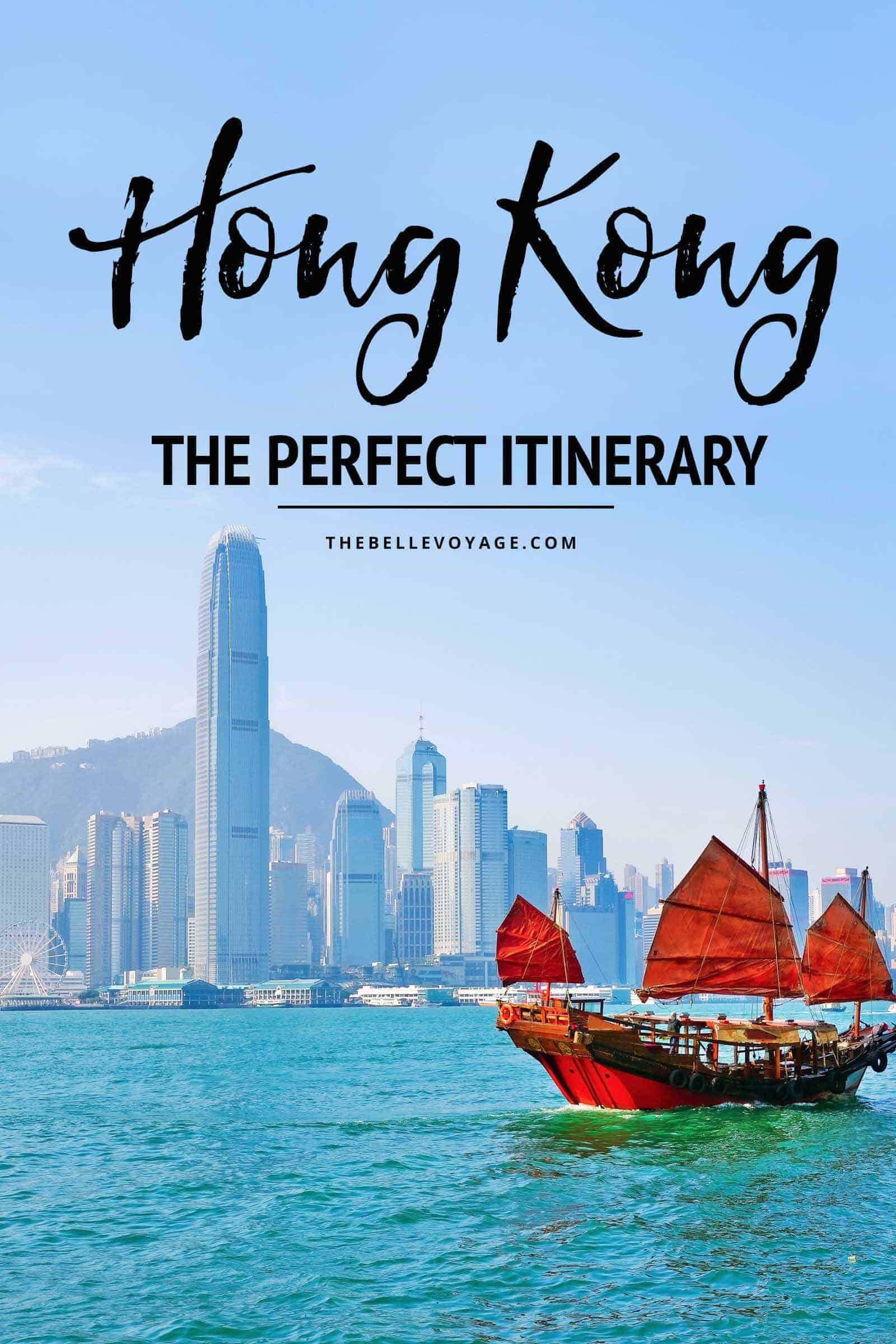 Before you leave for Hong Kong…
Before you leave for Hong Kong, make sure you know what to pack!
Important Packing tip for Hong Kong: Don't forget to pack a power adapter! I love this Hong Kong power adapter because it has TWO outlets AND two USB ports. AND it's less than $15!
How Many Days Do You Need in Hong Kong?
If you're planning your Hong Kong itinerary, you're probably wondering how many days you need to spend in Hong Kong.
I recommend spending a minimum of 3 days in Hong Kong. Three days in Hong Kong is enough to see many of the city's main sights, and do so at a reasonable pace.
With three days in Hong Kong, you'll also have time to get out of the city and visit Lantau Island, as you'll see in this itinerary.
If you have more than three days in Hong Kong, I recommend spending an extra day doing a day trip to Macau.
Where to Stay in Hong Kong
Even though Hong Kong can be an expensive city to visit, there's an endless number of accommodation options in Hong Kong, for every taste and budget.
My Favorite Hotel in Hong Kong
Personally, I would recommend the W Hotel in Kowloon. You can't go wrong! I loved the rooftop pool, not to mention the breakfast buffet (still dreaming of their noodles!) and the chic vibe.
The staff at the W are amazing. Every time I've stayed there, they handled all of our bookings for restaurants ahead of time – which was a huge help.
There's an MTR (Hong Kong speak for subway) station underground below the W Hotel, too, so it couldn't be more convenient. With harbor views on the upper floors, it's the perfect hotel for first-time visitors to Hong Kong.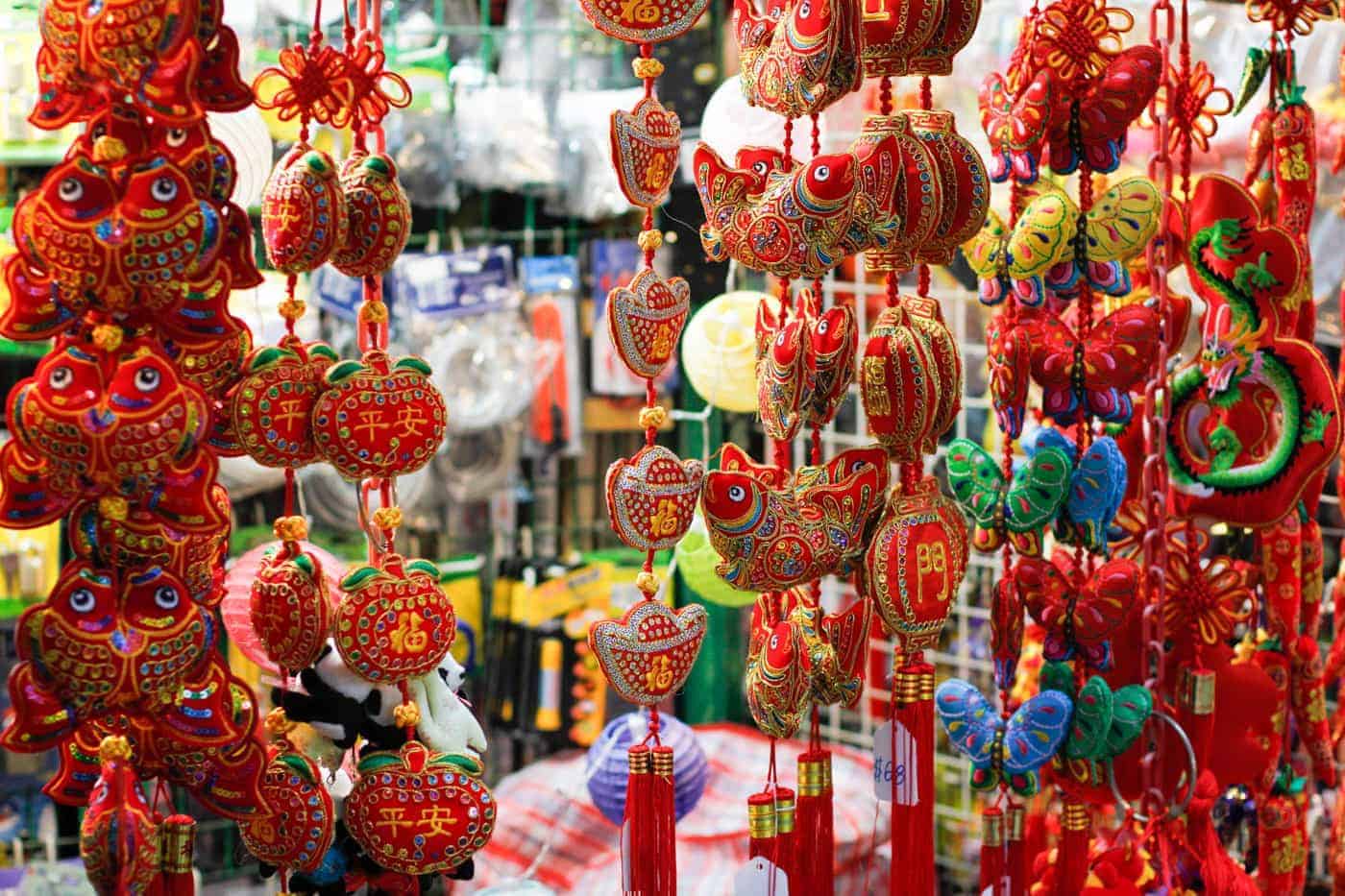 How to Spend 3 Days in Hong Kong
Hong Kong is a huge city with endless corners to explore. So how do you see Hong Kong in 3 days?
In this three day Hong Kong itinerary, I will show you how to plan your 3 days in Hong Kong so that you can make the most of your short time in the city.
In this itinerary, you'll get to taste the highlights of Hong Kong, and you'll be ready to come back for more on your next trip!
Day 1: Hong Kong Island
First things first: let's get you an amazing view of the city. The best place to start your Hong Kong itinerary is with a trip up to the top of Victoria Peak for a bird's eye spectacular view of Hong Kong's skyline and Victoria Harbor.
I always recommend planning to do this on your first day in Hong Kong, because then you'll have time to reschedule if bad weather becomes an issue.
Victoria Peak
While there's many ways to get to the top of the Peak (including taxi and bus), I highly recommend the Peak Tram for its charm and history.
It's a quick walk from the Central MTR station to the lower tram terminus, which is where you can buy your tickets for the tram, as well as for the viewing platform at the top of the peak.
Ticket prices for both the tram as well as the tram + viewing platform are posted here.
Up at the top of the Peak, there's a few restaurants, plenty of space to walk around and take in the incredible views, and of course – plenty of gifts that you can take home.
I definitely recommend doing one of the nature walks at the top of the peak – even if it's just the easy 10-minute walk.
Take a Walking Tour
For the afternoon, I highly, highly recommend doing a walking tour of Hong Kong with Big Foot Tours through the neighborhoods of Central and Shueng Wan.
I know, I know…you're not into tours. But I promise that this one will be SO WORTH it. Because of its depth of culture, Hong Kong deserves so much more than just a surface-level stroll around the city.
You'll learn so much more about Hong Kong by doing a walking tour than you would just trying to soak it up on your own – AND the walking tour will bring meaning to little details that you might otherwise overlook.
For example – I had no idea that the architecture of Hong Kong contained so many hidden, secret messages. But now I do!
And the word "tour" probably doesn't describe it best, anyways. Since the "tours" at Big Foot are private, it's more like having a local friend show you around their city for a few hours.
Although Big Foot's tours can be customized to your liking, the typical walking tour will take you to some of the city's highlights in Central and Shueng Wan, including Soho, the Mid-Level escalators, a "wet" (meaning live) seafood market, a Chinese medicine market, Man Mo Temple, and a ride on a Ding Ding – Hong Kong's double-decker tram system.
Best Nightlife in Hong Kong
After the tour, head to Sevva for an evening cocktail, and to watch the laser light show over the Harbor, which begins at 8pm.
If you don't catch it, it'll be on your agenda for tomorrow. Afterwards, head to nearby expat-favorite Lan Kwai Fong and enjoy a night of bar-hopping and people-watching!
Heading elsewhere in Asia? Check out my perfect 3 day Chiang Mai itinerary!
Day 2: Kowloon
Day 2 of this 3 day Hong Kong itinerary is all about exploring Kowloon, across the harbor from the island of Hong Kong.
You'll probably be a little tired from all of yesterday's walking (and maybe you had a few drinks in Lan Kwai Fong??), so sleep in and then make a food stop before heading over to Kowloon.
Dim Sum
You can't visit Hong Kong without eating at Tim Ho Wan, the least expensive Michelin-starred restaurant IN THE WORLD. It's dim sum – and within a few bites, you'll understand just how they earned their Michelin star.
But the best part? It'll only set you back as much as, say, a sandwich or two in the US. There's a location in the Hong Kong MTR station which is a good jumping-off point for the rest of the day.
After dim sum, it's time to head over to Kowloon. To get there, take Hong Kong's iconic Star Ferry across the harbor, enjoying the views on both sides on your way.
Upon arrival in Kowloon, it's time to check out some of the city's best (and most unique) markets, so head to the MTR and take it to Prince Edward station, or you can take a taxi there directly.
Markets in Kowloon
Kowloon has some incredible markets that truly highlight Hong Kong's rich culture. Start by walking to Yuen Po bird market, where you can view caged birds on display, brought out by mostly elderly men to "exercise" said birds.
Or, you can buy grasshoppers by the…er, pound? Bag? Just in case you might need them. It's truly a sight to be seen!
Continue on to the Flower Market, where streets of little shops teem with bright blooms, and orchid after orchid. When I visited the Flower Market, I was just wishing I hadn't been staying in a hotel so that I could've brought some home!
Don't miss the Goldfish Market, which is further south down Tung Choi Street, and features shops selling – you guessed it – goldfish. Bag after bag of goldfish….along with plenty of other varieties of fish.
Next, head down to the Tung Choi St Market, also known as the Ladies Market, which is a collection of vendors selling inexpensive clothing and accessories, along with souvenirs and electronics.
It's a bit of a mixed bag in terms of the quality of the offerings, and it's likely to be pretty crowded, but it's still a great Hong Kong experience.
Still want more market shopping? You can always head back to the area later on at night to hit up the Temple Street Night Market later on – for more clothing, accessories, luggage, electronics, and gifts.
Afternoon Tea at the Peninsula Hong Kong
After all of this walking, I"m guessing you're ready for a break…and to indulge in some delicious food! With three days in Hong Kong, you will certainly have time for that!
Afternoon tea in the lobby at the Peninsula Hotel in Hong Kong is a not-to-be-missed event on any first timer's Hong Kong itinerary, so grab a taxi and head over.
Tea service begins at 2pm and is on a first-come, first-served basis – so be prepared to stand in line for a table, particularly if you have a larger group.
The restaurant also has a dress code ("smart casual"), so just make sure you're not in your gym attire when you arrive.
Tsim Sha Tsui Promenade
For the remainder of the afternoon, stroll along Tsim Sha Tsui Promenade, just across from the Peninsula Hotel, and a great place to view the skyline of Hong Kong Island.
Dinner with a View in Kowloon
For dinner, I'd recommend dining at Hutong, where you can enjoy Cantonese cuisine along with one of the city's finest views of Victoria Harbor.
Make sure to book a table in advance, and if you can, aim for being there during A Symphony of Lights, the nightly laser light show across Hong Kong's skyline, which takes place every evening at 8pm.
Day 3: Lantau Island
On day three of this Hong Kong itinerary, you're heading out on a day trip to Lantau Island to do some sightseeing – specifically, the Tian Tan Buddha and the Po Lin Monastery.
The Tian Tan Buddha is also known as "The Big Buddha" – and with good reason, while Po Lin Monastery is one of the most important Buddhist sanctums in the world.
How to Get to Tian Tan Buddha
To get toThe Big Buddha, take the MTR to Tung Chung station. From the MTR, take the Ngong Ping cable car up to the top of the peak.
You can also take a bus up to the top, but the gondola ride is absolutely spectacular on a clear day. You can book your tickets online ahead of time.
There's a bit of shopping nearby, and you can opt to buy a vegetarian meal from the restaurant at the monastery. Otherwise, there's usually vendors selling street food, which was pretty delicious.
Once you've taken in all the sights on Lantau Island, head back to your hotel. For the evening, check out Aqua Luna, a cruise around Victoria harbor on a junk boat.
Touristy? Perhaps – but this is an incredible experience that's a perfect way to round out your Hong Kong itinerary!
There you have it – the perfect 3 Day Hong Kong itinerary!
I hope that this guide has helped you plan your 3 days in Hong Kong! As part of any Hong Kong itinerary, make sure you save some time that's unplanned, to just see where the city takes you!