How to Get Over Jet Lag Quickly
This site uses affiliate links and I may earn a small commission when you use my links and make a purchase, at no extra cost to you.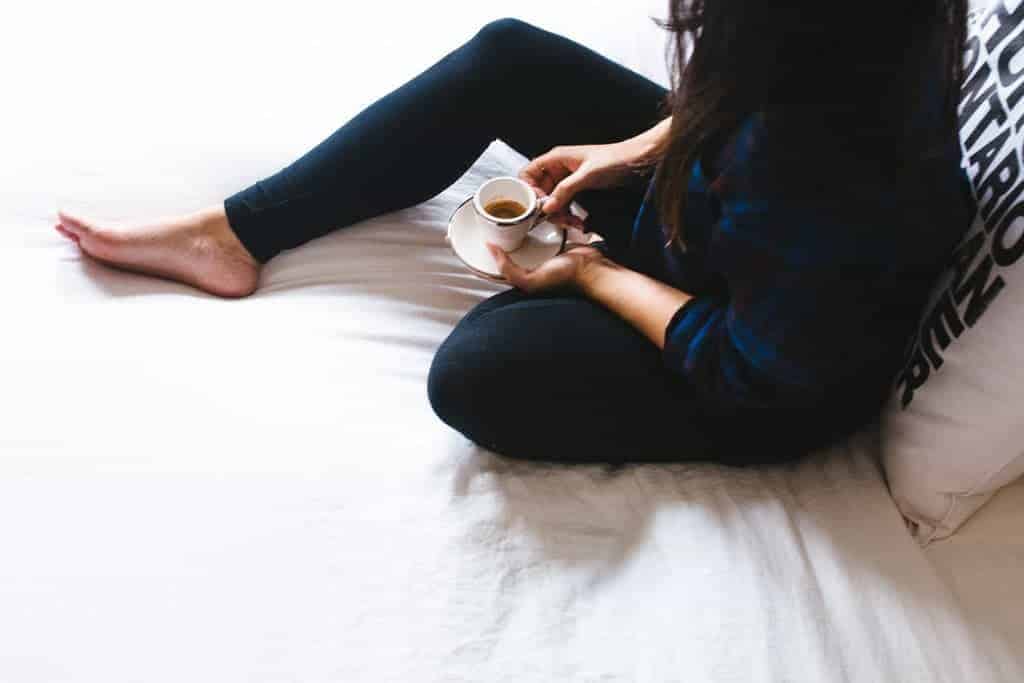 If you're wondering how to get over jet lag quickly, I could probably write this post in one word.
That word is "Ambien". But maaaaaybe you've heard of that already.
What Is Jet Lag?
What exactly is jet lag? It's a temporary sleep problem that occurs in people who have traveled across time zones.
What's The Fastest Way to Cure Jet Lag?
Last week, I went to the UK for work, and I was there for all of five days – my shortest trip to Europe ever. To make things extra exhausting, most of those five days were packed with meetings and work dinners….meaning I had to be "on" for almost the entire time.
So needless to say, I had to get over jet lag quickly. These tips worked well for me:
1. Plan Ahead
The severity of jet lag symptoms can differ dramatically depending on your flight times.
Is It Better to Fly to Europe In the Morning or the Evening?
To avoid jet lag, if at all possible, try to select a flight that will arrive in Europe in the late afternoon or early evening.
Chances are that you'll be able to force yourself to stay awake for at least 4-6 hours, and then when you head to bed, you'll be much closer to getting yourself on local time.
If possible, try to avoid flights to Europe that land in the morning local time. Flights that land at the crack of dawn are incredibly difficult to recover from. That's because staying up all day is next to impossible, so you will inevitably want to take a nap. Unfortunately, a short nap when you're jet-lagged is likely to turn into a four-hour nap, which will throw off your entire sleep schedule for the next night.
For more help with planning, check out this jet lag advisor created by British Airways, and check out these tips on making it through airport security as fast as possible.
Pro Travel Tip: These days, travel can be more uncertain than ever. Check for any COVID-related restrictions at your destination, and never travel without travel insurance! I recommend SafetyWing, because they have flexible + affordable insurance plans, and also cover COVID-related impacts on your trip (not all companies do)!
2. Set Your Watch to Local Time
Once you're on board your flight, change your watch right away to reflect the time at your destination.
Use that time as a guide for what to do on the plane: eat, sleep, or watch a movie. For example, if it's 2 a.m. at your destination, it's probably not the best time to eat a huge meal.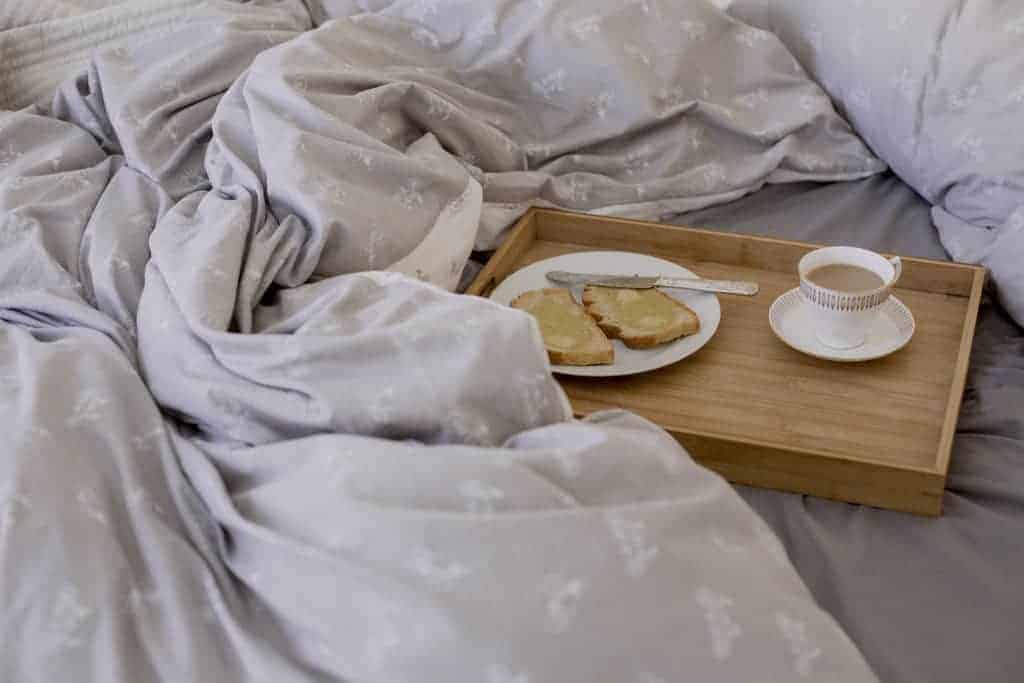 3. Avoid Caffeine
This one might seem obvious, but it's important to use caffeine strategically (if that's a thing).
A good rule of thumb is to skip caffeine before and during your flight, but hit it up once you arrive.
Caffeine before a flight may prevent you from being able to catch a bit of sleep on the plane. But once you're there, if you have more than 5-7 hours before bedtime, by all means – caffeine can be the only thing that gets you through that first day!
READ MORE: 10 Flying Hacks for Stress-Free Air Travel
4. Stay Hydrated
Everyone always says to avoid alcohol on international flights, because it'll dehydrate you. But in my opinion, having a glass of wine (or two) or an in-flight cocktail can be the only thing that makes a long flight TOLERABLE….just as long as you counteract it by drinking TONS of water.
Seriously – don't stop with the water.
The in-flight beverage service definitely won't be sufficient, so make sure you have a bottle of water with you.
Same goes for before and after your flight: keep the water coming, and being hydrated will expedite your recovery.
Oh and as long as we're talking in-flight consumption, try to stick to eating protein and vegetables as much as possible – you'll be far less lethargic than if you were to eat pasta, pretzels, and candy.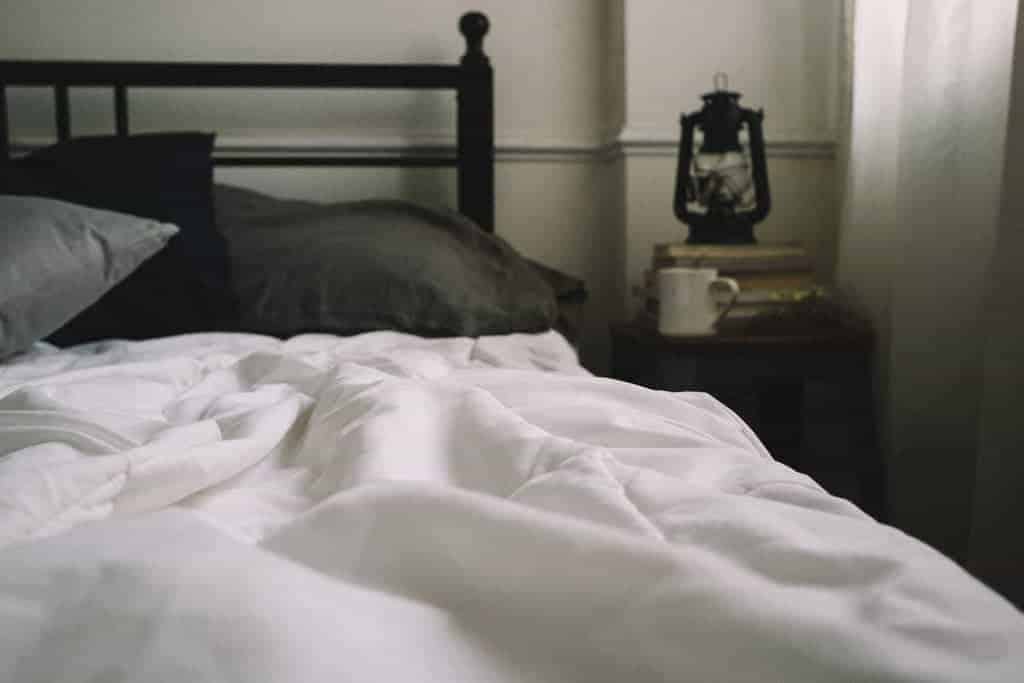 5. Use melatonin
If you're not interested in Ambien, Melatonin pills can be a lifesaver.
Obviously, you should check with your doctor beforehand, but taking a melatonin pill an hour or so before you go to sleep will help prevent the 2 a.m. wide-awake scenario.
I'd advise doing a dry run while you're still at home – potentially with half of the recommended dose – to make sure nothing unexpected happens.
Still can't sleep?  You might need a few more tips from my favorite hotel room hacks.
6. Walk As Much As Possible
Once you've arrived in Europe, get walking.
If you arrive late at night, try to get outside the very next morning. Not only will being out in the sunlight help to get you on local time, but the physical activity will also help your body transition.
I hope these tips will help you quickly get over jet lag on your way to Europe! If you have any other favorite tips, I'd love to hear them!
How Long Does Jet Lag to Europe Last?
If you're trying to plan your Europe itinerary, you're probably wondering just how long jet lag will last once you're in Europe. A good rule of thumb is that it takes about one day for each hour of time zone difference for your body to fully adjust to a new time zone.
In other words, if you traveled from New York City to London , where the time zone is five hours ahead, it would take about five days to completely recover from jet lag.
How Long Does it Take to Adjust to Europe Time?
In terms of how long it takes to adjust to Europe time, the answer is that it depends on many factors. Your diet, how far you've traveled, and how well-rested you were before your journey can all contribute to how long it takes for your body to adjust to local European time.
One day of recovery for each hour of time zone difference is a good rule of thumb, but it's a general one. I've had trips to London from California where I bounced right back from the long flight in a couple of days.
On the other hand, I've had trips where it's taken me a few weeks to fully adjust! Try to plan your busiest travel days a few days after you arrive, and you should have at least partially recovered from jet lag by then.