The Ultimate Checklist for Traveling Internationally
This site uses affiliate links and I may earn a small commission when you use my links and make a purchase, at no extra cost to you. 
If you're planning to travel abroad, you're probably already thinking about all of the things you need to do before you leave the country. Wouldn't it be easy if you had a comprehensive international checklist for your trip? I've got you covered with this guide! This checklist for international travel will keep you organized and on track as you prepare for your trip. Whether it's your first time traveling abroad, or you're already a pro, here are all of the most important things to do before traveling internationally.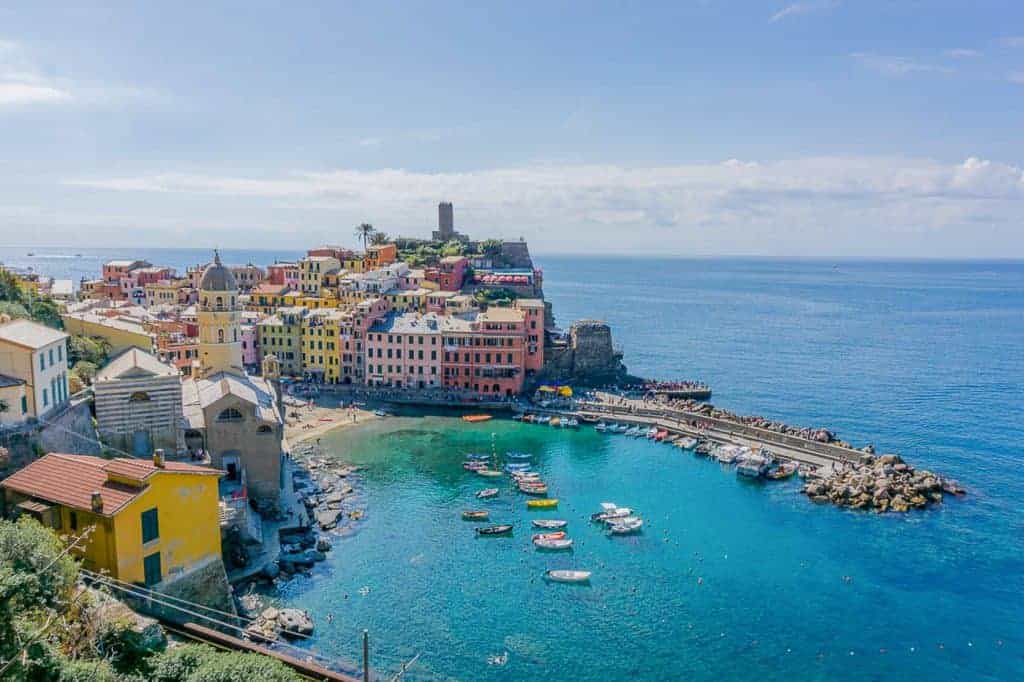 The Ultimate Checklist for Traveling Internationally
In this guide, I'll walk through the exact international travel checklist that I use when I prepare for travel abroad.
Starting with a year before going abroad, all the way up until the morning of your flight, here's exactly what to do before traveling outside of the U.S.
Looking for a printable version of this list? Subscribe at the bottom of this post and I'll send it your way!
9-12 Months Before Traveling Abroad
If you have planned your next international trip at least a year in advance, you are already ahead of the game!
If you have a good lead time to plan your next international trip, it will save you plenty of headaches in the long run, since there are a lot of things to do before leaving the country.
Check Entry Requirements for Your Destination Country
One of the first and most important things you should do before traveling abroad is check the entry requirements for your destination country.
Before you make a large down payment on buying plane tickets and making hotel reservations, make sure to understand what is necessary to visit the country where you're traveling.
Different foreign countries have different entry requirements for international travelers. Before you even make travel plans, it's important to understand what sort of travel visa, if any, might be required for your trip depending on where you're going. Entry requirements differ depending on your home country and which foreign country you plan to visit.
U.S. citizens can visit the State Department's website to check entry requirements for foreign countries on a country-by-country basis.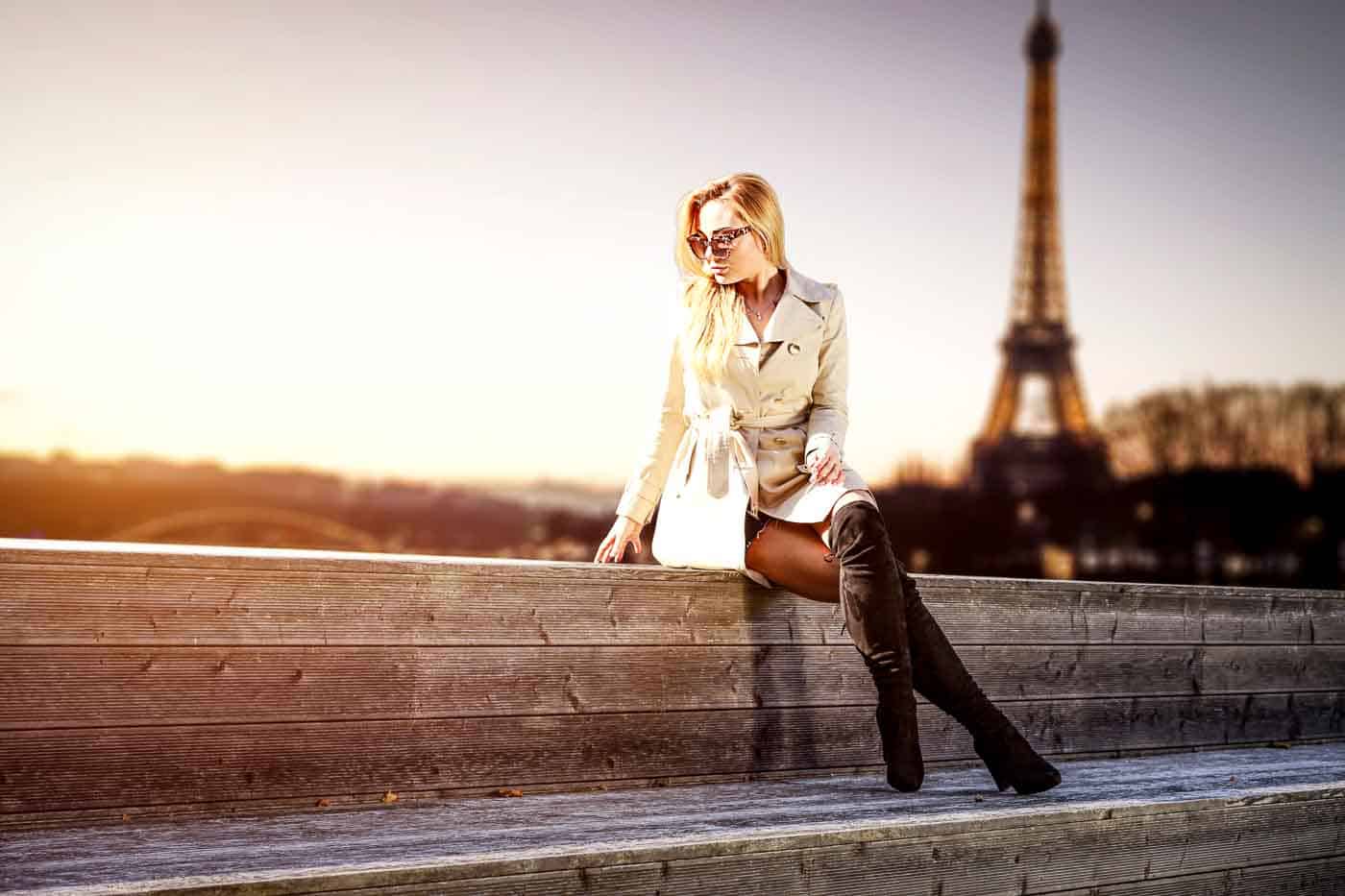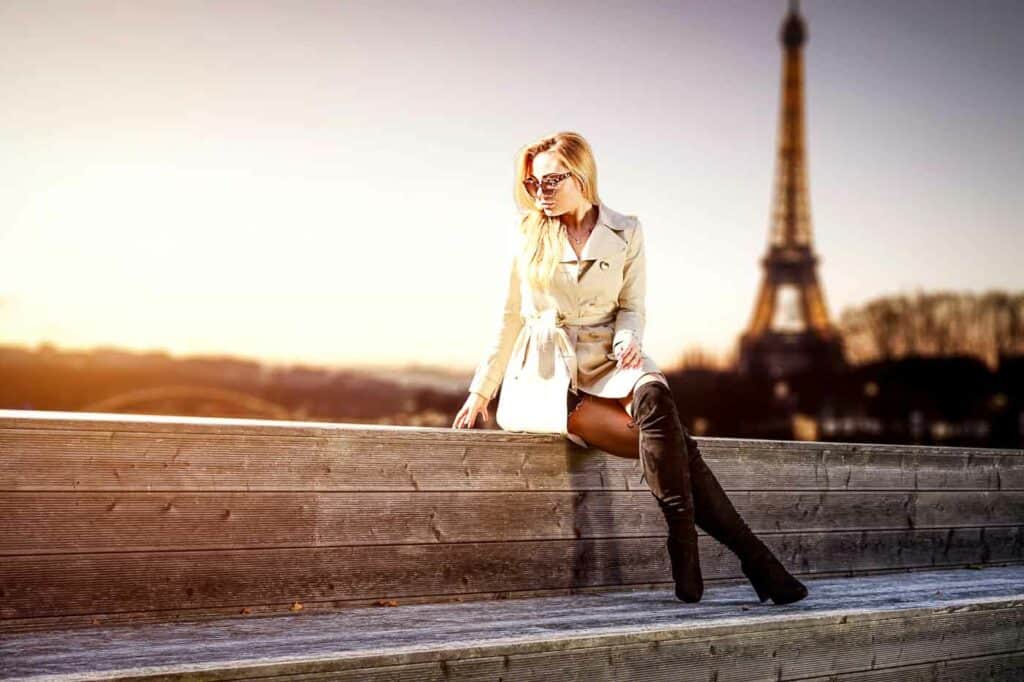 Passport Requirements
If you're traveling abroad, one of the most important items you need to bring is a valid passport.
Different countries have different passport requirements for international travelers. The State Department's website, linked above, will outline what these requirements are.
For example, some countries require your passport to be valid for at least six months beyond your period of stay in the foreign country.
Other countries require passports to have a certain number of blank pages. So even if you're a seasoned traveler, make sure to check both the expiration date of your passport, as well as how many pages you have left.
Apply for a New Passport or Renew Your Passport
If you don't have a passport, you should apply for one as far in advance of your trip as possible. It can take several months for passports to be processed, so be sure to apply as far in advance as possible.
If your passport is expired, or will soon expire, you will need to renew it before traveling abroad.
Apply for a Travel Visa if Needed
U.S. citizens can travel to many countries without a visa, but it is required for certain countries. If your destination country requires a travel visa, one of the most important steps to take before your trip is to apply for a visa as far in advance as possible.
You need to have a valid passport before applying for a visa. Both processes can take a while, so you should do these as far before your trip as possible.
What's the difference between a passport and a visa?
A passport is issued by your home country, and allows you to travel abroad.
A visa is issued by the country you plan to visit, and permits entry of international travelers into its borders, for a specified period of time, and sometimes for a certain purpose – for example, to travel, work, or study.
Vaccine Requirements
One of the most important things to do before traveling internationally is to understand any vaccine requirements in the foreign country you plan to visit. U.S. citizens can check the CDC website for this information.
The Centers for Disease Control will outline any necessary vaccines, or recommended vaccines you may need to travel, based on where you are traveling. For example, the yellow fever vaccine is recommended for many countries in Africa.
Book Air Travel
If you're traveling abroad by air, now is the time to book your flights.  I always check Skyscanner for plane tickets, because it's got the best prices!
Top Choice
Skyscanner
Skyscanner always has the best prices for flights!
I love their open-ended search capabilities, too. If you have travel dates but don't know where you want to go, Skyscanner will suggest new destinations for you!
6 Months Before International Travel
Six months before your overseas trip is the right time to start preparing the rest of your major travel logistics in terms of finances and hotel bookings.
Book Your Travel Accommodations
Six months before your international trip is the right time to book your accommodations. If you're traveling during a peak period such as the year-end holidays, you should consider booking accommodations even earlier.
I always use Booking.com for my hotel and vacation rental bookings because they've got flexible cancellation policies and the best prices.
Top Choice
Booking.com
I always find the best prices for accommodations on Booking.com.
From hotels, to B&Bs, to apartment and villa rentals - I love that I can check all the prices in one place!
Check to See if Your Credit Card Charges Foreign Transaction Fees
If you're traveling abroad, it's important to check with your credit card company (or companies) to see if they charge a foreign transaction fee. If so, you may want to consider applying for a card that doesn't charge these fees before you travel internationally.
What is a foreign transaction fee?
Foreign transaction fees are additional fees (usually a percentage of a purchase) that card companies add to charges made in a foreign currency.
Don't waste your money paying these unnecessary fees when there are plenty of credit cards out there that don't charge foreign transaction fees.
As a frequent traveler, I love my Bonvoy Amex card. There are no additional fees when I travel outside of the U.S., and I rack up points really quickly that I use for free flights and hotels.
How to Get Cash in a Foreign Currency
Check with your bank six months before your trip to see if additional charges might apply if you use your bank card or debit card to get cash from a foreign ATM while you're traveling.
Travel tip: the best way to get cash in local currency is to withdraw it directly from an ATM in your destination country. You'll get the most favorable exchange rate by doing this. Avoid the airport currency exchange kiosks at all costs, where rates can be unfavorable to tourists.
What About Traveler's Checks?
Traveler's checks do still exist, even though they've largely been replaced with debit cards and credit cards. If you don't have a debit card, though, you can get travelers checks from your bank before your trip, and then exchange them for local currency in your final destination.
Travelers checks are also useful because they require your signature to be cashed. So in theory, they provide an additional layer of safety over a credit card if stolen.
3 Months Before Leaving the Country
Next on your international travel checklist? With three months to go before an international trip, it's time to organize a few of the remaining logistics to prepare for your trip.
Sign Up for the Smart Traveler Enrollment Program
Another important task on your checklist for traveling abroad is to enroll in the U.S. State Department's Smart Traveler Enrollment Program, also known as STEP. Enrolling in STEP isn't mandatory if you travel abroad, but it's a good idea to do it. Here's why.
The STEP program allows U.S. citizens and nationals to enroll their trip with the U.S. Embassy in the foreign country they're visiting. By enrolling, you'll receive important information about safety conditions in your destination country.
Enrolling in the STEP program will enable the U.S. Embassy, and also friends and family, to contact you in the event of an emergency, natural disaster, or civil unrest.
Get an International Driving Permit
If you will be driving a car while you're abroad, check whether your existing driver's license is valid in your destination country.
Some countries require an international drivers license to rent a vehicle. If that's the case where you're going, now is the time to apply for one.
1 Month Before Traveling Abroad
With one month to go before your trip, it's time to put the finishing touches on your travel plans, and finalize all remaining logistics.
Get Travel Insurance for Your International Trip
If you're traveling abroad, I highly recommend purchasing travel insurance. Even if you have health insurance in your home country, many U.S. medical insurance plans don't provide coverage for medical claims that take place while traveling outside of the United States.
This is particularly important if you have a pre-existing medical condition.
SafetyWing Travel Insurance
I always recommend SafetyWing for travel insurance.  I've found it's the best insurance company for international trips, since their rates are reasonable and they provide coverage for COVID-related impacts to your trip.  Not all policies do this! 
Top Choice
SafetyWing
SafetyWing travel insurance policies cover unexpected medical expenses that could occur during your trip, in addition to coverage trip cancellation, trip interruption, and lost luggage.
I love that their policies also cover impacts to your trip from COVID-19 - not all providers do!
Refill Any Prescription Medications
Before you go abroad, make sure you have sufficient quantities of any prescription medications.
1 month before an international trip is the right time to take care of any prescription refills or renewals.
Ask Your Doctor About Any Additional Medicine for Your Trip
You may also want to ask your doctor about additional prescriptions you can bring with you in case you get sick. For example, having prescription antibiotics with you can be a huge help in the unlucky event you end up with, say, traveler's diarrhea far away from home.
Talk with your doctor to determine what additional medications make sense to keep on hand when you're traveling.
Now is also a good time to get any required vaccines for your trip. Generally, you can do this at a travel clinic or at your primary care physician's office.
Finally, it's also a good idea to pack a small first aid kit with you, just in case!
Do You Have an International Cell Phone Plan?
Before you go abroad, call your cell phone carrier to understand what your options are to use your phone abroad, and what additional charges might be associated with doing so.
These days, international phone plans are much less expensive than they used to be, but some carriers require you to opt in before you leave home.
Learn a Few Phrases in the Local Language
Before the last-minute preparation for your trip begins, now's the time to try and learn a few phrases in the local language where you're going.
It's so helpful to know how to say some basics such as "please", "thank you", "good morning" or "I'm lost". I have found that even when I stumble through pronunciation, a little effort goes a long way!
Try Babble or Duolingo for a few quick lessons.
Book Tours or Activities and Make Restaurant Reservations
One month before your trip is a good time to book any day trips, tours or activities that you plan to do. Consider doing this earlier if you are traveling during a peak period.
I always use Viator to check out what activities are most popular at any given destination.
Top Pick
Viator
My go-to source for finding activities, tours, and transportation when I'm traveling!
I love their variety of activities, flexible cancellation policies, and the fact that your tour and activity tickets are delivered straight to your phone.
Now's also the right time to make reservations at any restaurants you wish to visit on your trip.
Travel tip: if you're staying at a hotel, the hotel concierge can help you with restaurant reservations. You might be even more likely to get a better table!
1 Week Before Traveling Abroad
Your trip is right around the corner! At this point on your checklist for traveling abroad, you should think about packing, and finalize any remaining travel logistics before you leave the country.
Put Together Your Packing list
A week before your trip is the time to put together your packing list and think about what you plan to bring with you on your trip.
Check the weather at your destination to make sure you're bringing the appropriate clothing based on the local forecast.
Take a look at your list and buy any additional last minute things you might not have.
International Travel Essentials
When you're traveling outside of the United States, there's a few important things you need to remember to pack!  (Psst – don't forget to bring a universal power adapter!)
Need some help packing? Check out my list of travel essentials for women. From contact lenses to skincare, it's got everything you need to put in your bags!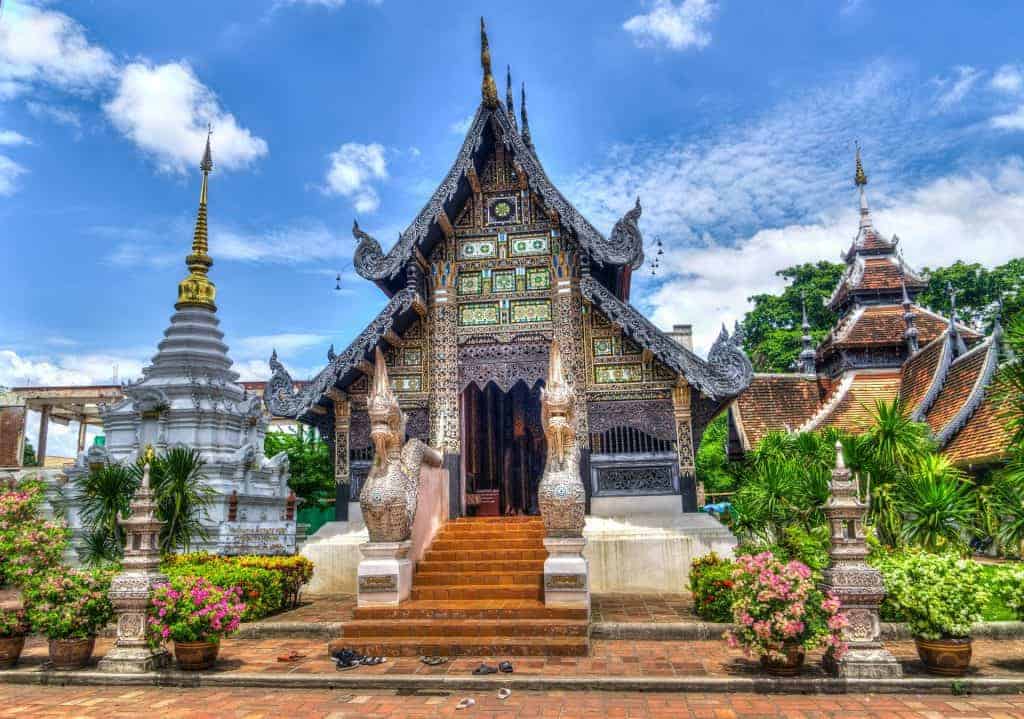 Put Together Your Final Itinerary
One week before your trip, put together your travel itinerary and give it to a trusted friend or family member. Ask that they keep the itinerary in a safe place until you return home.
How to Plan an International Travel Itinerary
Your international travel itinerary should include all of the important information about your trip, including flights, accommodations, rental car information, as well as any tours or activities, and contact numbers for each place.
It should also include how to contact you in case of emergency – whether that's your mobile phone number or otherwise.
You should also include who else should be contacted on your behalf in the event of an emergency. In addition, include copies of your passport in your itinerary.
Print out your itinerary and other important travel documents and keep them with you at all times in your personal item or carry on bag.
Upload a Copy of Your Itinerary to The Cloud
Once your itinerary is complete, email it to yourself, or upload it to a cloud-based storage service such as Dropbox or Google Drive. Remember that this will include sensitive information like your passport number, so be sure that the storage site you use is secure.
Since your itinerary will be stored online, you'll always be able to access it if you need to.
Need Help with Your Travel Itinerary?
If you need help putting together your international travel itinerary, I've got you covered! My printable travel planner template includes all of the details and important information that you should include.
Call Your Credit Card Company
A week before you leave, call your credit card company to let them know you will be traveling outside of the country. They will be able to keep an eye out for any suspicious activity related to your account.
Put Your Mail On Hold
If you will be out of the country for more than a few days, you can put your mail on hold so that it doesn't pile up at home.
You can arrange for your mail to be put on hold at the USPS website. They will hold your mail for the duration of your trip and then deliver it in a bundle on a specified day after your return date.
Two Days Prior to Traveling Internationally
It's almost time to go! Here's what to do two days before your international trip.
Pack Your Clothing, Shoes, and Accessories
Pull together all of the clothing and other travel essentials you plan to bring with you. Pack everything in your suitcases to make sure it all fits.
Need an international packing list or some help with packing?  Here's what to pack in carry on vs. your checked bag, and also how to pack a suitcase to maximize space.
Download Books and Movies
If you want to stay entertained on the flight, your best option is to bring an e-reader or tablet.
If that's part of your plan, now's the time to download any books or movies you want to watch.
24 Hours Before Departure
By this point in preparing for your trip, you might feel a bit overwhelmed by last-minute errands and things to do. But if you've followed this checklist so far, you should be well-prepared.
Pack Your Carry-on Bag and Personal Item
It's time to pack your carry-on bag and personal item. For help with what to pack, I've got a list of long flight essentials that's perfect for you.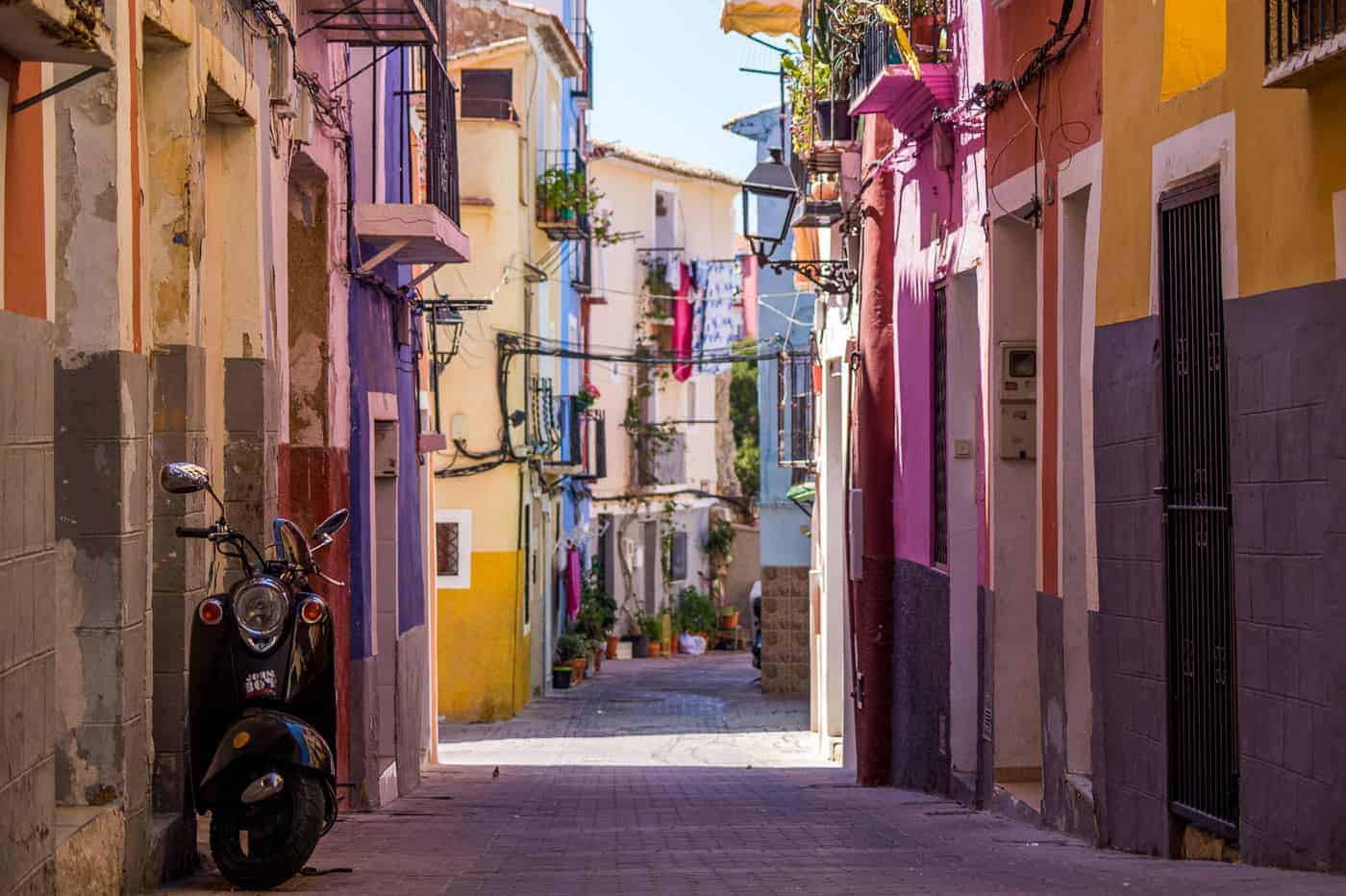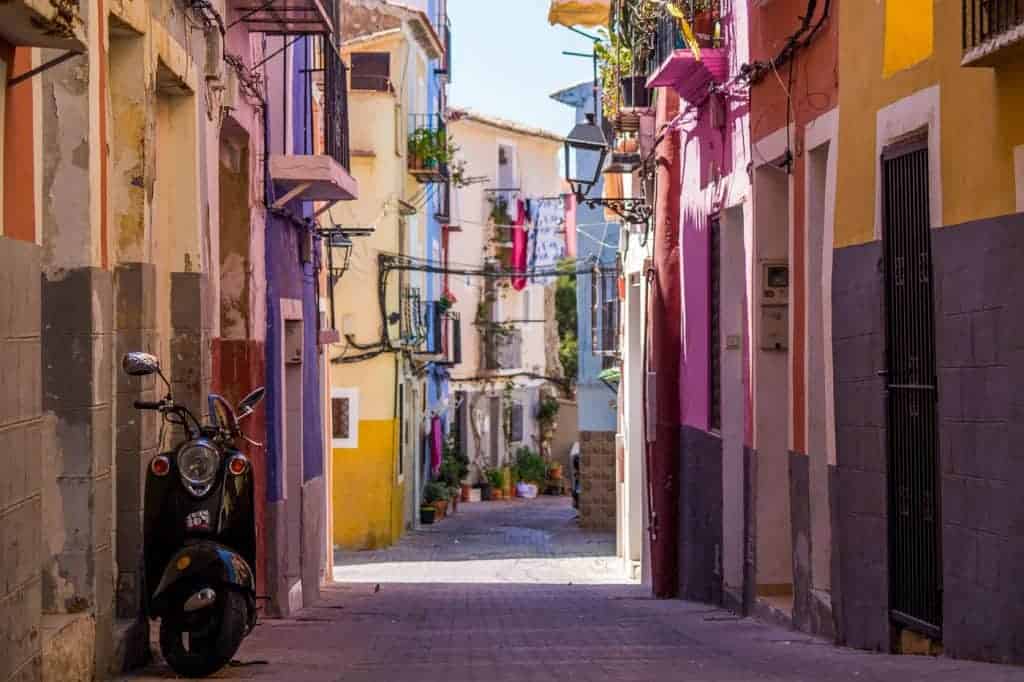 The Night Before Flying Internationally
If you've been following this travel checklist, you should be ready to go by the night before your flight. Here's that's all that is left to do:
Get a Good Night's Sleep
The night before your international flight, try to get a good night's sleep. It will ultimately help you recover from jet lag, and feel like yourself after your long flight.
If you're traveling across multiple time zones, as is common with international travel, being well-rested before you leave home is the easiest way to start your trip on the right foot.
Travel Skincare Routine
Take extra care of your skin the night before a long flight by exfoliating and moisturizing. My travel skincare routine has all the details!
The Day of Departure
The day of your trip is here. That's exciting! Your international travel checklist is nearly complete by now. Your day of travel will go smoothly if you do a couple of last things on this list.
Avoid Caffeine if Possible
Your best bet for getting some rest on your flight is to avoid caffeine if at all possible the morning of your departure. I know, I know. I can barely function without my daily latte.
But you'll thank me when you're able to get at least a few hours of sleep during your flight.
Arrive at The Airport 2.5 Hours Before Your Flight
When flying internationally, one of the most important things you need to do is arrive at the airport at least 2.5 hours before your flight departs.
If you're planning to check a bag, plan to arrive 3 hours before your flight.
The last thing you want to do is miss your flight after all of this careful preparation! Give yourself some extra cushion with timing so that you can arrive at the airport feeling relaxed and ready for your trip.
Now all that's left to do is have an amazing trip!
Additional International Travel Planning Resources
If you're planning an international trip, check out these other super helpful resources. They'll make planning and packing a cinch!
Need a Printable Checklist for International Travel?
Subscribe below and I'll send you a version of the international travel checklist that you can download and print out. You'll be prepared for your trip like a pro!