Bellagio Lake Como, Italy – The Best Things to Do in Bellagio
This site uses affiliate links and I may earn a small commission when you use my links and make a purchase, at no extra cost to you. Many thanks for supporting this website!
If you're looking for things to do in Bellagio Lake Como Italy, this travel guide has you covered! I've got tips on where to stay, what to do, and what to see during your time in Bellagio, Italy. Perched on the stunning Lake Como (or Lago di Como as it is called in Italian), Bellagio is one of my absolute favorite places in Italy, and should be on any traveler's Italy bucket list! Read on to find out everything you need to know about Bellagio Lake Como, including the best accommodations in Bellagio, where to eat, and things to see.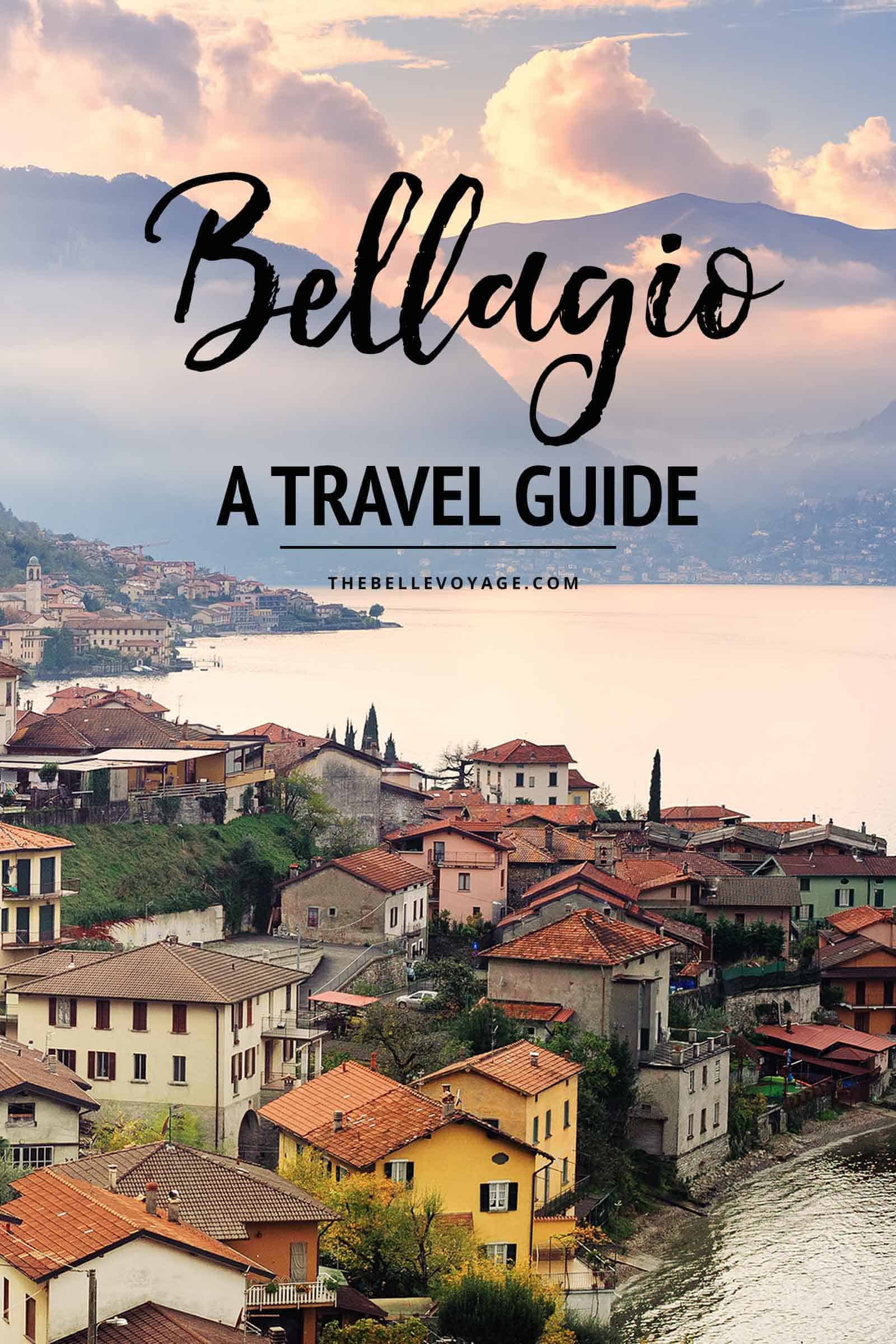 Welcome to Bellagio on Lake Como!
It's impossible to capture the beauty, charm, and serenity of Bellagio in a handful of photos. Words, especially mine, do the destination even less justice, so I will keep my commentary in this post to a minimum.
The bottom line is that I have traveled throughout Italy and truly, no other place has captured my heart the way that Bellagio has.
And if you're heading to Italy for the first time, you'll definitely want to check out my tips on visiting Italy for the first time, as well as the top places in Italy to see before you die!
Important Packing tip for Italy: Don't forget to pack a power adapter! I love this Italy power adapter because it has an outlet AND two USB ports. AND it's less than $15!
The Best Accommodations in Bellagio, Lake Como Italy
There are two hotels I'd recommend in Bellagio – my favorite by far is the Hotel Belvedere.
Where to Stay in Bellagio Italy
The Hotel Belvedere is perched up on a hill with a phenomenal view of Lake Como, and has a gorgeous pool that you'll never want to leave. The rooftop restaurant is also incredible!
If it's in your budget, Grand Hotel Villa Serbollini is to die for. You can't miss it as you approach Bellagio by boat.
How to Get to Bellagio, Lake Como
Arriving in Bellagio by boat is the only way to do it. It's sort of like how first-years approach Hogwarts castle by boat – it puts the destination itself in context and adds an element of drama to the whole entrance. And who doesn't love a dramatic entrance?
Best of all, a scenic boat arrival means that you get to take in the jaw-dropping beauty of the lake and surrounding towns, and just when you think it can't get any more breathtaking, you come around the corner and see peaceful, charming Bellagio perched on the side of the lake.
Ferry from Varenna to Bellagio
If you're traveling through Italy without a car, you can make your entrance to Bellagio via Ferry from Varenna.
Varenna is just a short train ride from Milan, so Bellagio is an easy side trip if you're spending time in northern Italy.
You can check the Ferry schedule here, and also buy your tickets online ahead of time. Remember to select Varenna and Bellagio from the "From" and "To" fields, respectively.
Leaving the town of Varenna behind on the ferry to Bellagio
Pro Travel Tip: These days, travel can be more uncertain than ever. Check for any COVID-related restrictions at your destination, and never travel without travel insurance! I recommend SafetyWing, because they have flexible + affordable insurance plans, and also cover COVID-related impacts on your trip (not all companies do)!
Bellagio, Italy: Things to Do
Bellagio is off the well-beaten tourist triangle in Italy of Rome , Florence and Venice . That doesn't mean that the area lacks its fair share of tourists, but you won't see same the American masses that you do elsewhere in Italy.
The atmosphere in Bellagio is more like that of a tiny little town and to me, this was so incredibly refreshing. Despite being a resort town, Bellagio feels surprisingly authentic.
One of the many reasons that I love Bellagio is that there are things to do….but there are not things to DO.
It's not like Florence or Rome where you feel like you have to cross every single museum and duomo off your list just to feel like you've "seen" the city.
Instead, the vibe is completely contrary – when in Bellagio, just take it all in, and take it slow!

Twilight in Bellagio
You can stroll through sprawling gardens, enjoy a poolside afternoon, take a cruise on the lake, or wander the shops through Bellagio's picturesque alleys and narrow cobblestone staircases. In other words: just relax and enjoy being there.

View from Hotel Belvedere
Path to Lake Como from Hotel Belvedere
Regardless of where you stay, a stroll through the grounds at Hotel Villa Serbolloni is a must – simply because the hotel is just stunning.
Other highlights of Bellagio include this wine bar, a day trip to Switzerland, and taking a boat out on Lake Como to visit Bellagio's good-looking neighbors, the towns of Menaggio and Cadenabbia.
Heading elsewhere in Italy?
Check out my guide to spending one day in Lucca – and why you'll absolutely love it!
Pin It for Later!
Wanna Learn to Pack a Suitcase Like a Boss?
Subscribe to download my three BEST travel planning resources:
Travel outfit planner
Pre-travel checklist
Carry on packing list