Bellagio, Italy: The Ultimate Travel Guide For First Timers
This site uses affiliate links and I may earn a small commission when you use my links and make a purchase, at no extra cost to you. 
Planning to travel to Bellagio, Italy? This travel guide has you covered! If you're visiting Italy, I've got tips on where to stay, what to do, and what to see in Bellagio, Italy. Perched on the stunning Lake Como (or Lago di Como as it is called in Italian), Bellagio is one of my absolute favorite places in Italy, and should be on any traveler's Italy bucket list! Read on to find out everything you need to know about Bellagio Italy, including the best accommodations in Bellagio, where to eat, and things to see.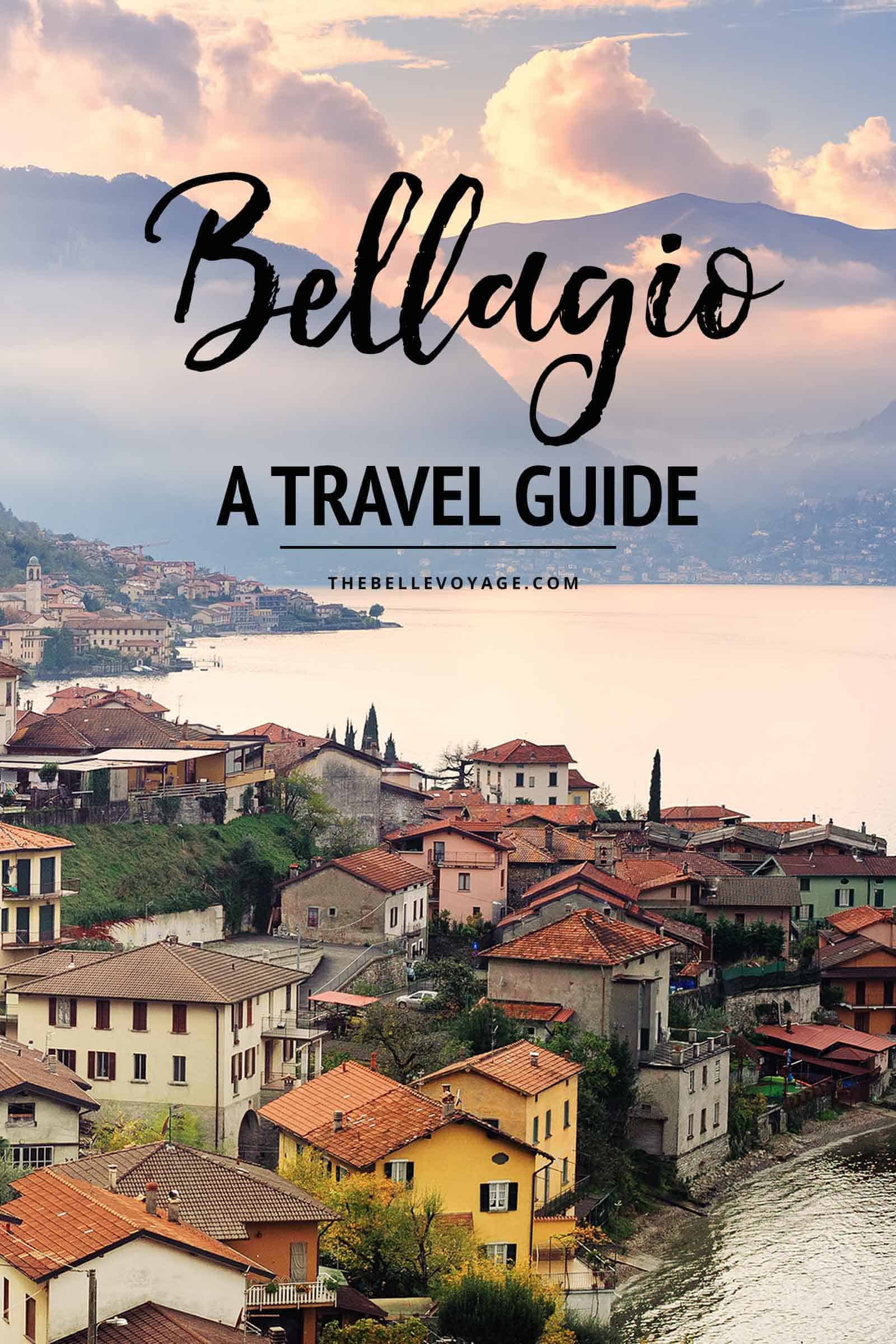 I'm just going to go ahead and say it. I've been to Italy many, many times, and no place has captured my heart like Bellagio.
"Bellagio" means "beautiful land" in Italian, and true to its name, Bellagio, Italy is a gorgeous gem of a town in the Lombardy region of Italy. In this BELLAGIO ITALY travel guide, I'm sharing all of the best things to do in Bellagio, as well as important tips for planning your trip.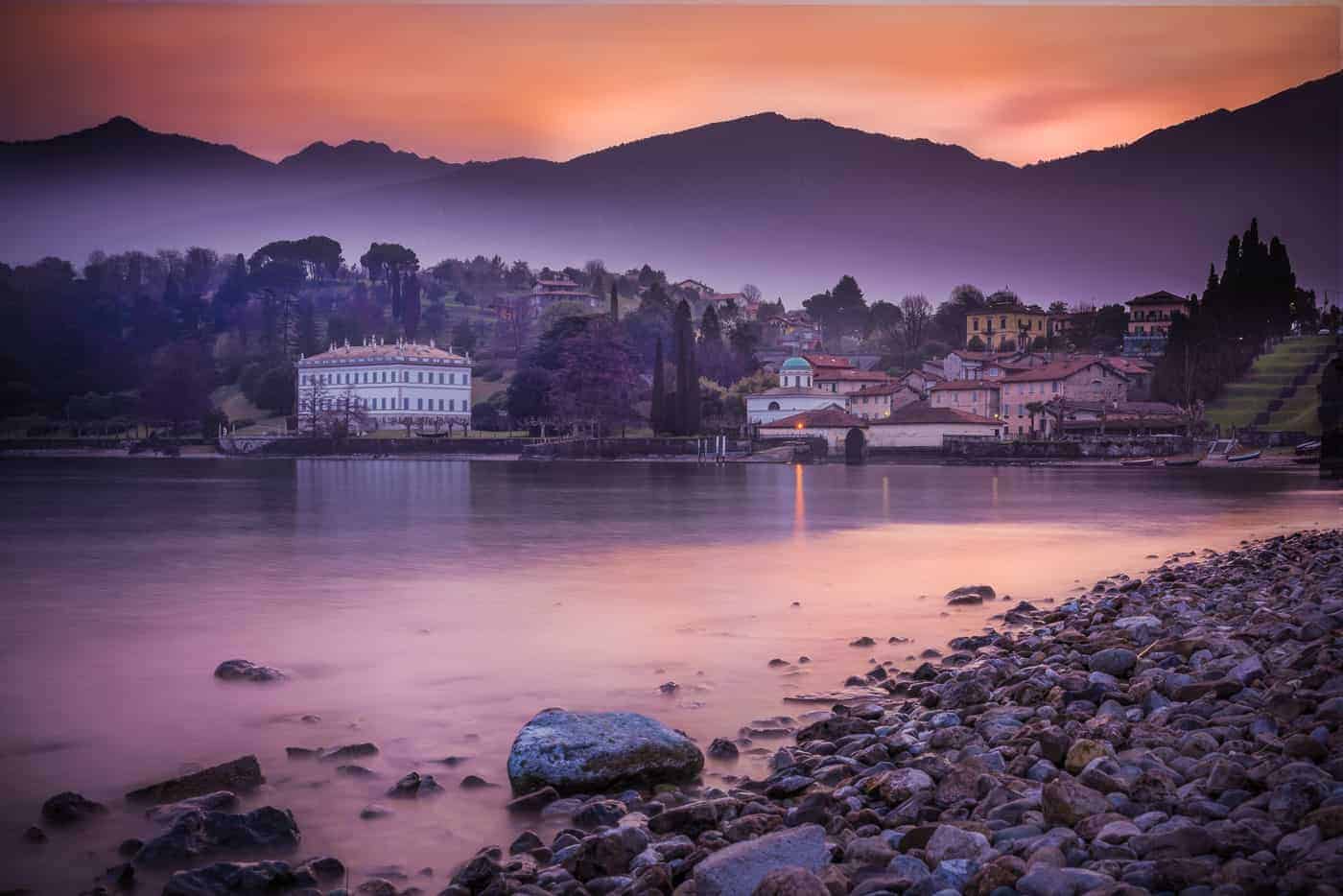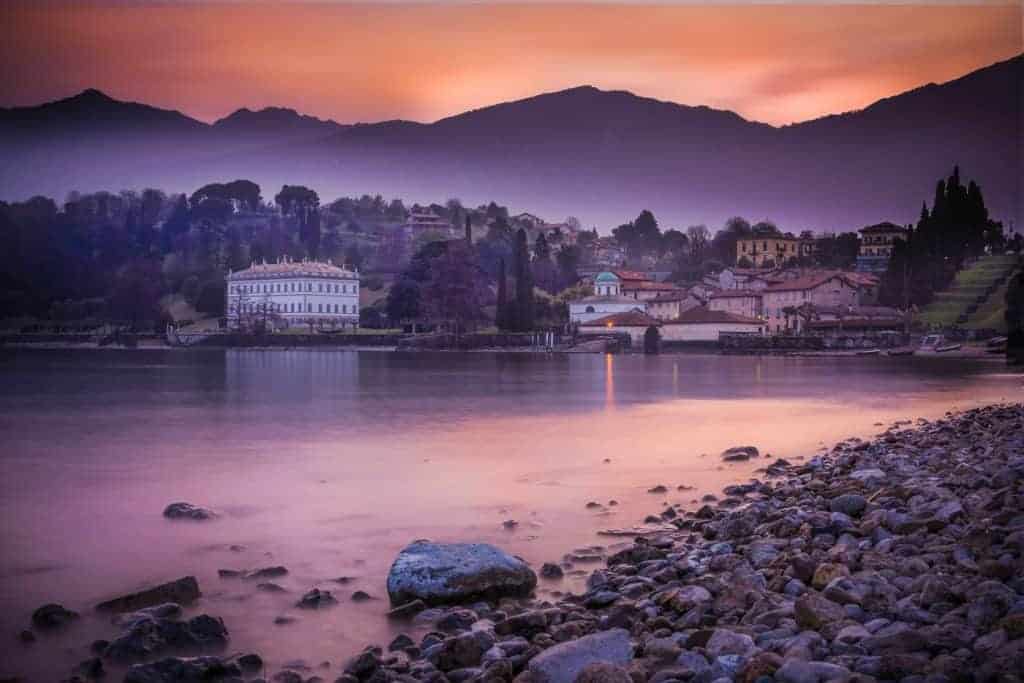 The Best Things to Do in Bellagio
1. Wander The Streets
One of the best things to do in Bellagio is to simply wander the streets and take in the town's authentic Italian charm and views of Lake Como.
Geographically, the town of Bellagio is quite compact, so it's quite easy to explore on foot, especially if you're staying within the town center.
Walking is the best way to see Bellagio's picturesque alleys and narrow cobblestone staircases, and there are plenty of shops, restaurants, and boutiques to visit as you meander.
Don't miss Salta Serbollini, one of the most beautiful alleyways in the entire town. Visit as the sun goes down for a perfect view of the street as the streetlights begin to come on.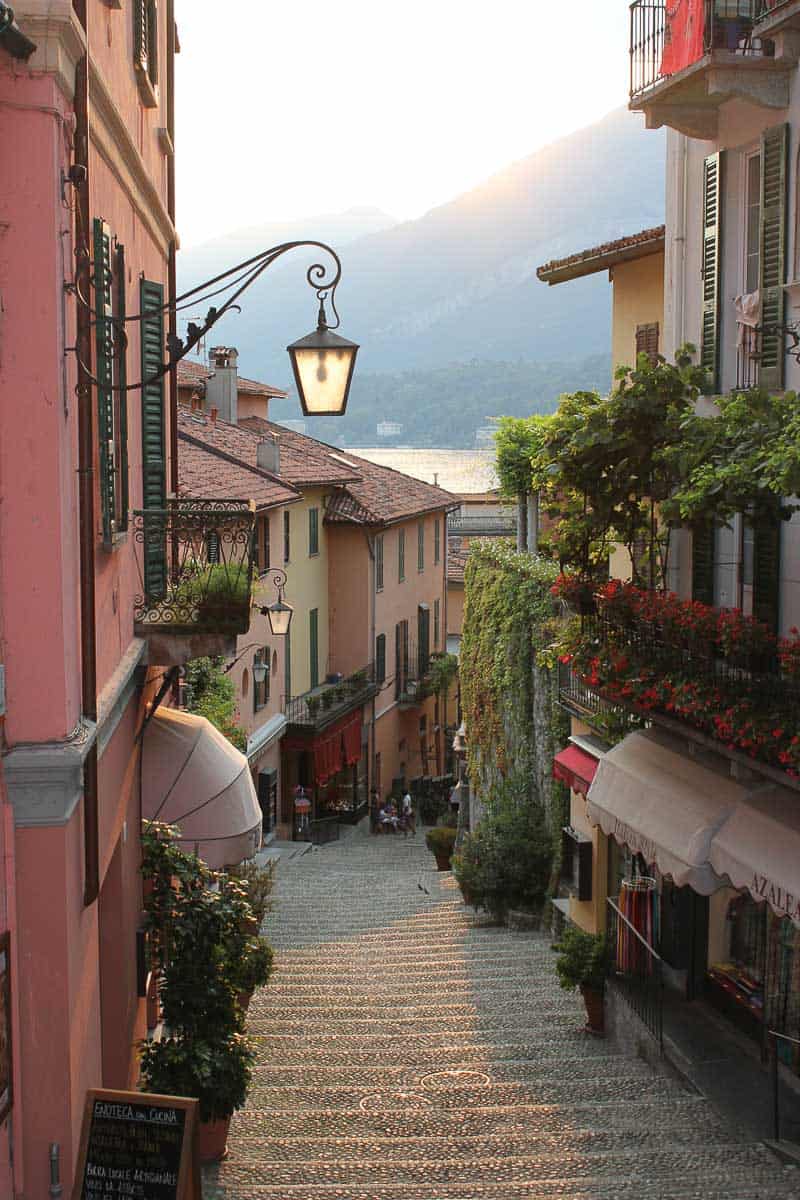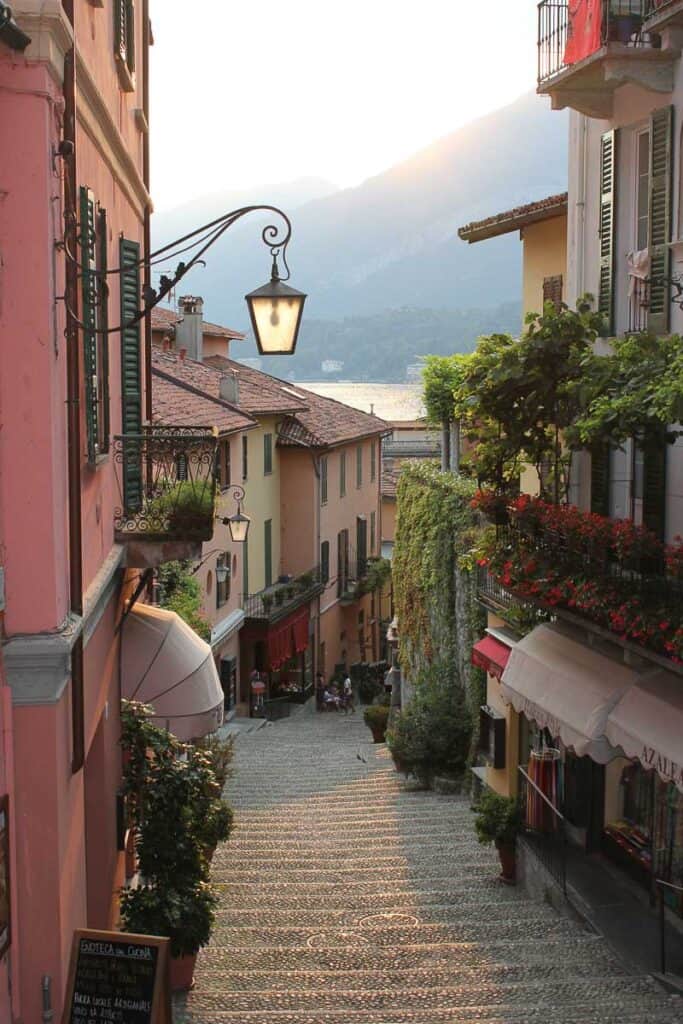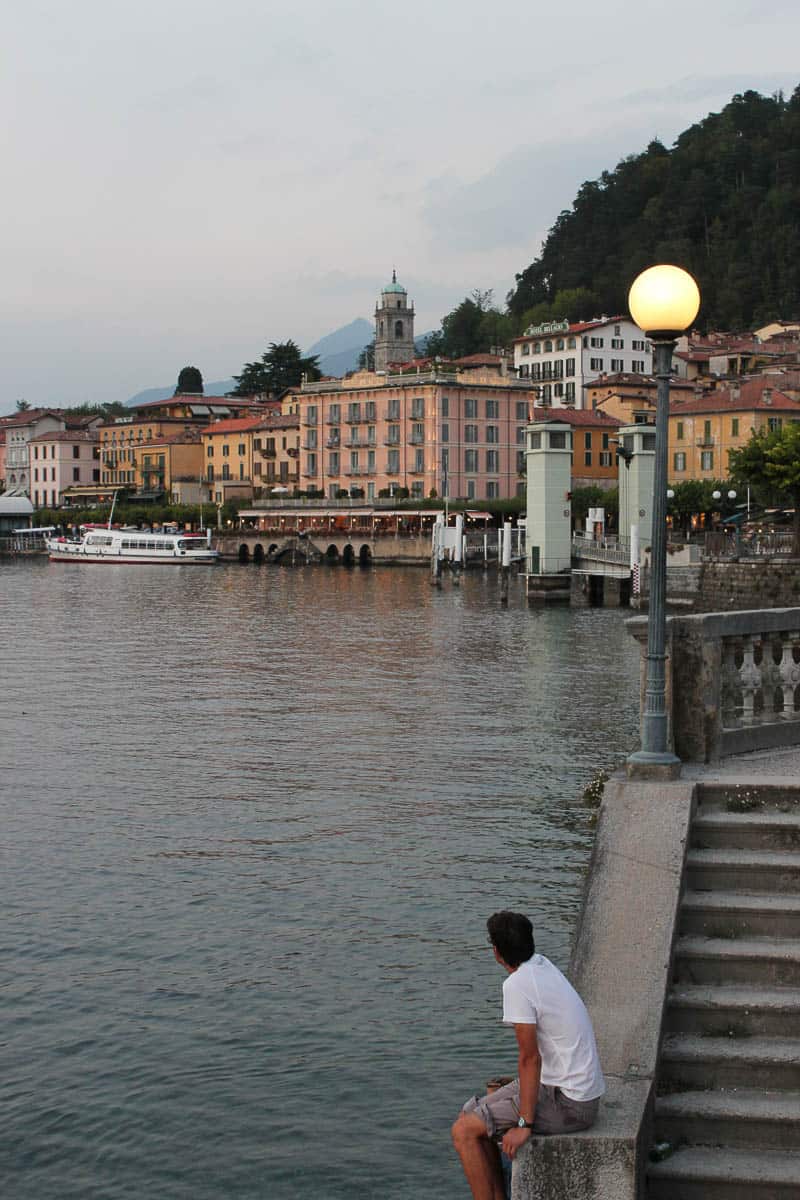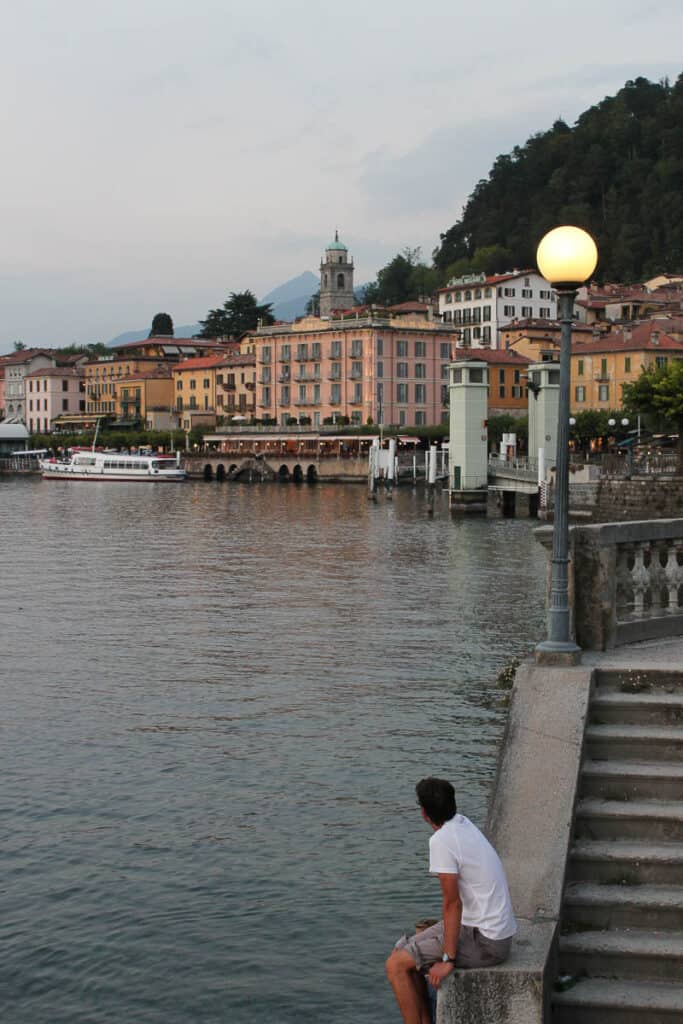 2. Visit The Gardens of Villa Serbolloni
Strolling through the gardens at Villa Serbollini is a must when visiting Bellagio.
Villa Serbollini was initially built in the 15th century, and today is home to a luxury hotel. The adjacent gardens, however, are owned by the Rockefeller Foundation and occupy most of the end of the peninsula that Bellagio sits on.
The terraced gardens are filled with rare and exotic plants, and can only be visited via a guided tour, which is well worth its 10 euro price tag. To buy tickets, visit the tourist office in Piazza Chiesa, just across from the church in the main town square (you can't miss it).
3. Take a Boat Cruise on Lake Como
You haven't experienced the beauty of Lake Como until you've taken a boat cruise on the lake!
From the water, you'll get the best view of Bellagio itself, but also the picturesque lakeshore towns of Varenna, Menaggio, Cernobbio and Como.
For a romantic excursion, I recommend taking a private boat cruise on Lake Como at sunset. I can't think of a better way to experience Bellagio's dreamy atmosphere!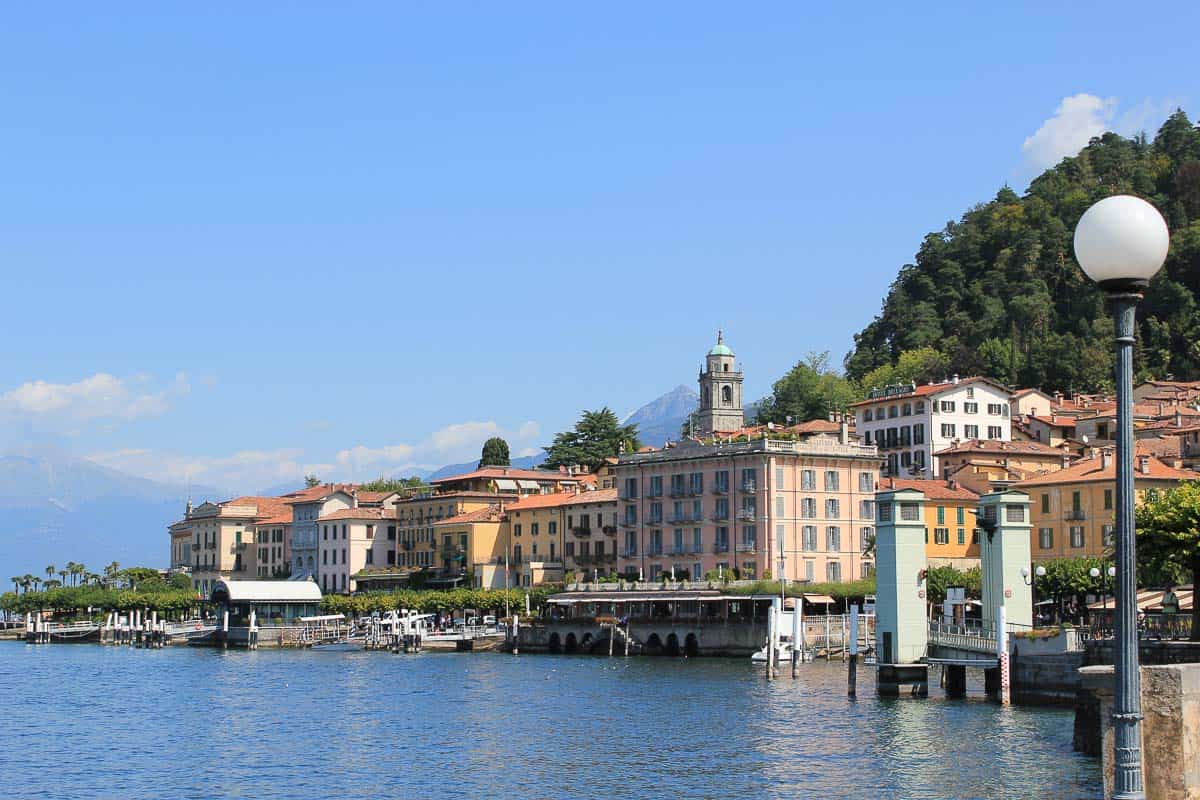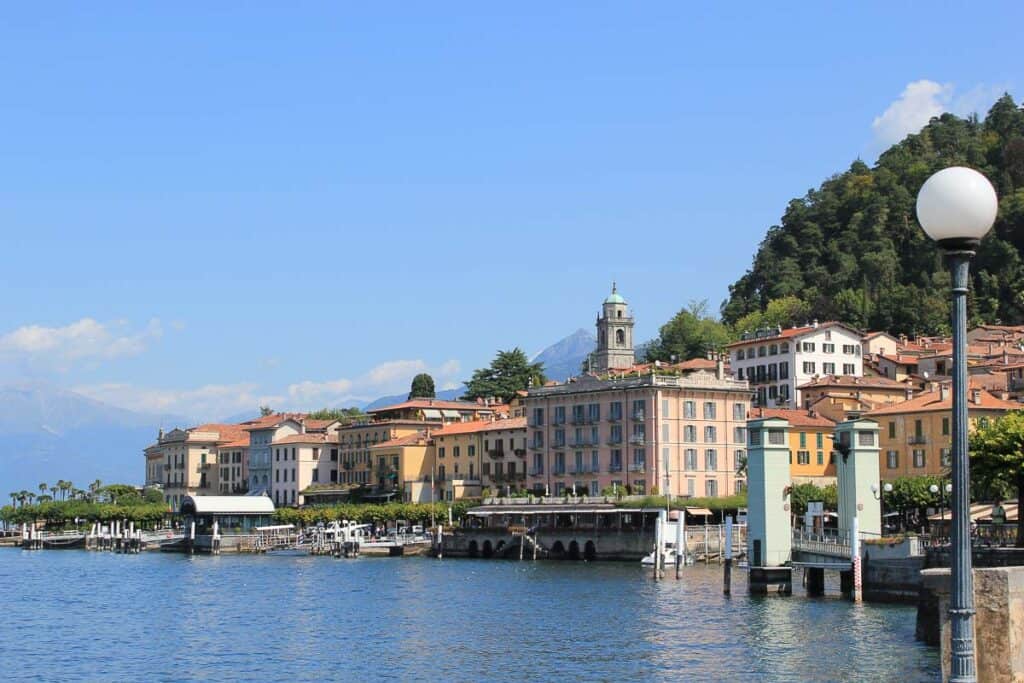 4. Soak Up the Views
Bellagio is not like Florence or Rome where you feel like you have to cross every single museum and duomo off your list just to feel like you've "seen" the city.
Instead, the vibe is completely contrary – when in Bellagio, just take it all in, and take it slow!
It's true – one of the best things to do in Bellagio is to just relax and soak in the pure beauty of the town and surrounding area.
Whether you decide to lounge by the pool, enjoy an al fresco glass of prosecco, or dine on an outdoor terrace, make sure to carve out space in your Bellagio itinerary to just enjoy the scenery and take it slow.
5. Visit Villa Melzi D'Eril
Villa Melzi D'Eril is a historic villa located just outside of the center of Bellagio. It was built in the early 19th century for Francesco Melzi D'Eril, a close friend of Napoleon Bonaparte.
In addition to the villa's beautiful neoclassical architecture, it is best known for its beautiful outdoor gardens, which are open to the public from May until October.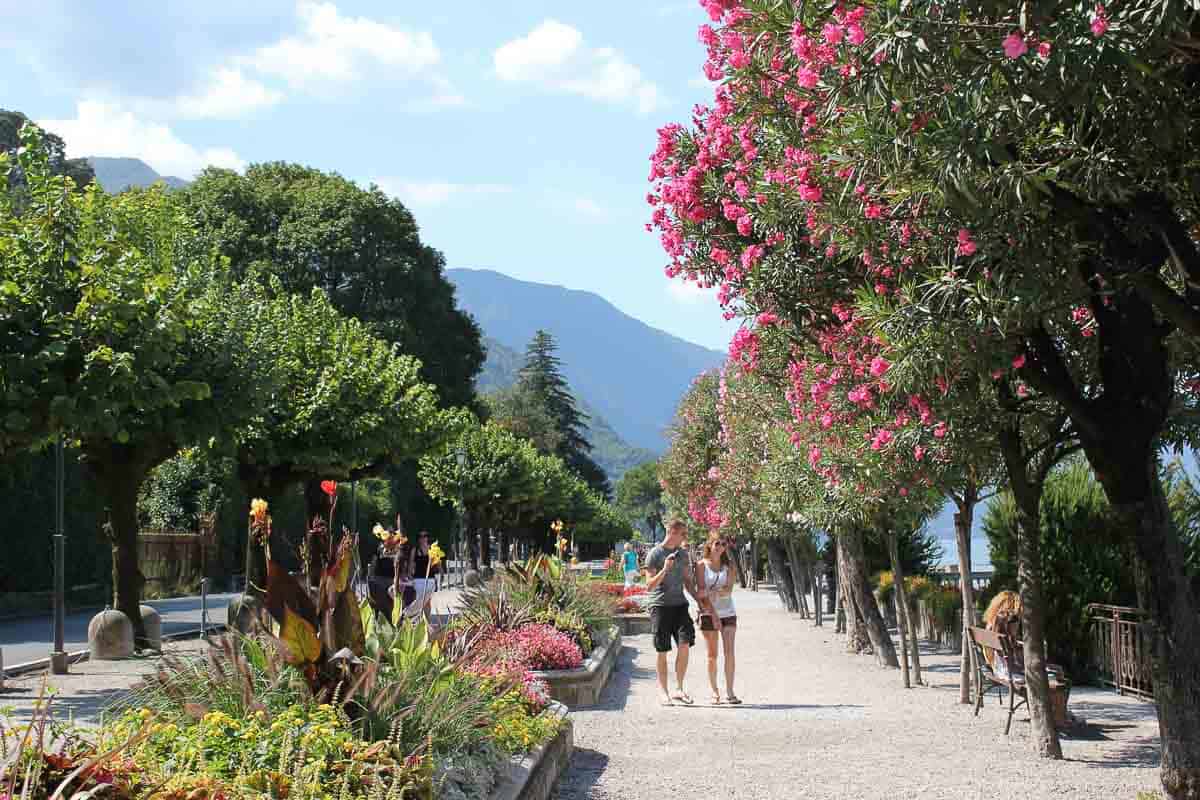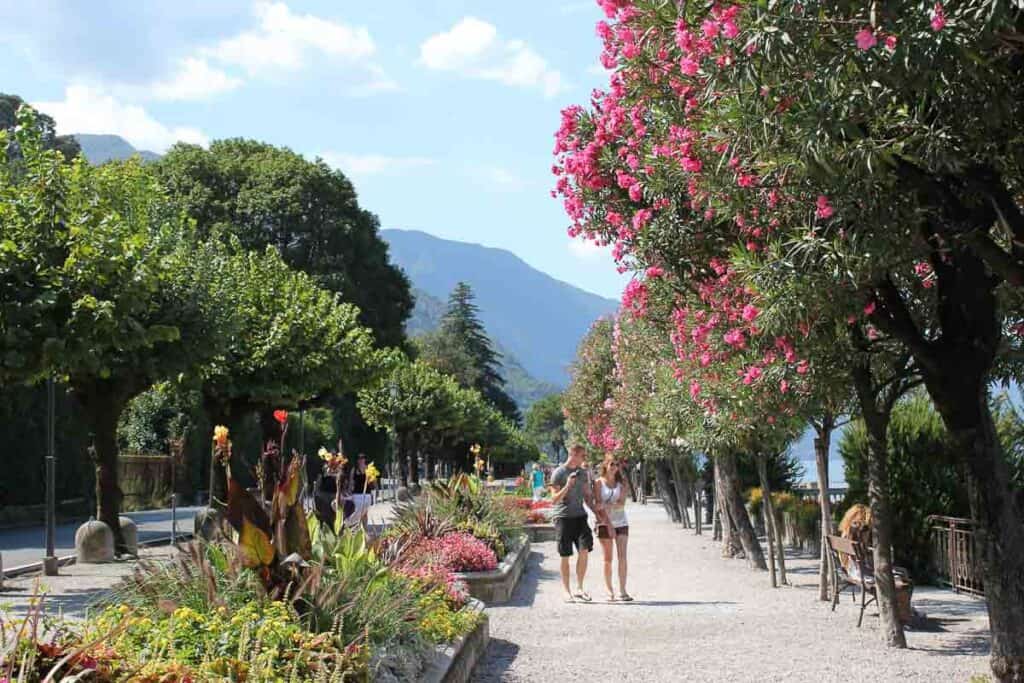 6. Explore Menaggio and Cadenabbia
Bellagio is centrally located on Lake Como, which makes it ideal as a base to take day trips to other scenic towns on the lake, such as Menaggio and Cadenabbia.
In Menaggio, you'll find scenery just as beautiful as Bellagio's, but with fewer tourists, as this town is not as well-known as Bellagio or Como.
In Cadenabbia, you can take a funicular up to the nearby village of Colonno, for even better views of the lake and surrounding mountains.
Menaggio and Cadenabbia can both be reached from Bellagio by ferry.
7. Take a Day Trip to Switzerland
If you will be in Bellagio for a few days, one of the best things to do in the Lake Como area is to take a day trip to Switzerland.
Lake Como is located within 20 miles of the Swiss-Italian border, so it's easy to travel to another country for the day and back from Bellagio, and explore this unique region that combines both Swiss and Mediterranean influences.
Trains between Como and Lugano, Switzerland run frequently, and the journey is only 40 minutes. In Lugano, you can explore the city center and its museums, or head to the nearby hiking trails in the surrounding mountains for more incredible scenery.
Planning Your Trip to Bellagio
When to Visit Bellagio
You can travel to Bellagio year-round, but the summer months of June – August are the peak times to visit. In the warm weather months, you can fully enjoy Bellagio's scenery, as well as Lake Como's natural beauty.
During the summer, expect higher hotel prices and more crowds.
The shoulder seasons of May and September are also the perfect time to visit Bellagio. The weather is warm enough to enjoy the outdoors, but you will escape the peak summer crowds.
How Much Time Do You Need in Bellagio?
A weekend or long weekend is the perfect amount of time to spend in Bellagio because you can see the highlights of the town without feeling rushed.
If you have more than 2 or 3 days to spend in Bellagio, there is still plenty to see. Bellagio makes a great "home base" for exploring the other towns surrounding Lake Como, so you can easily spend a week there.
And if you only have one day to visit Bellagio, it is absolutely still worth going, and you can see many of the town's highlights in just a short trip.
Where to Stay
My personal recommendation for where to stay in Bellagio is the Hotel Belvedere. This upscale hotel is perched up on a hill with a phenomenal view of Lake Como, and I absolutely loved my stay there. The hotel has a gorgeous pool that you'll never want to leave, and the rooftop restaurant is also incredible!
Here are a few additional recommended Bellagio accommodations that are visitor favorites:
Luxury: If it's in your budget, Grand Hotel Villa Serbollini is to die for. You can't miss it as you approach Bellagio by boat. I keep dreaming about sipping on some prosecco while lounging at their lakeside pool. A girl can dream!
Midrange: A good midrange hotel option in Bellagio is Hotel du Lac. This hotel is about as centrally-located as it gets, which is great if you arrive in Bellagio by ferry with your bags. Travelers love the rooftop terrace at the hotel, as well as the lake views from the rooms with balconies.
Midrange: For another accommodation with great value, check out the Charming Bellagio Boutique Hotel which gets rave reviews from travelers for its service, location, and overall guest experience.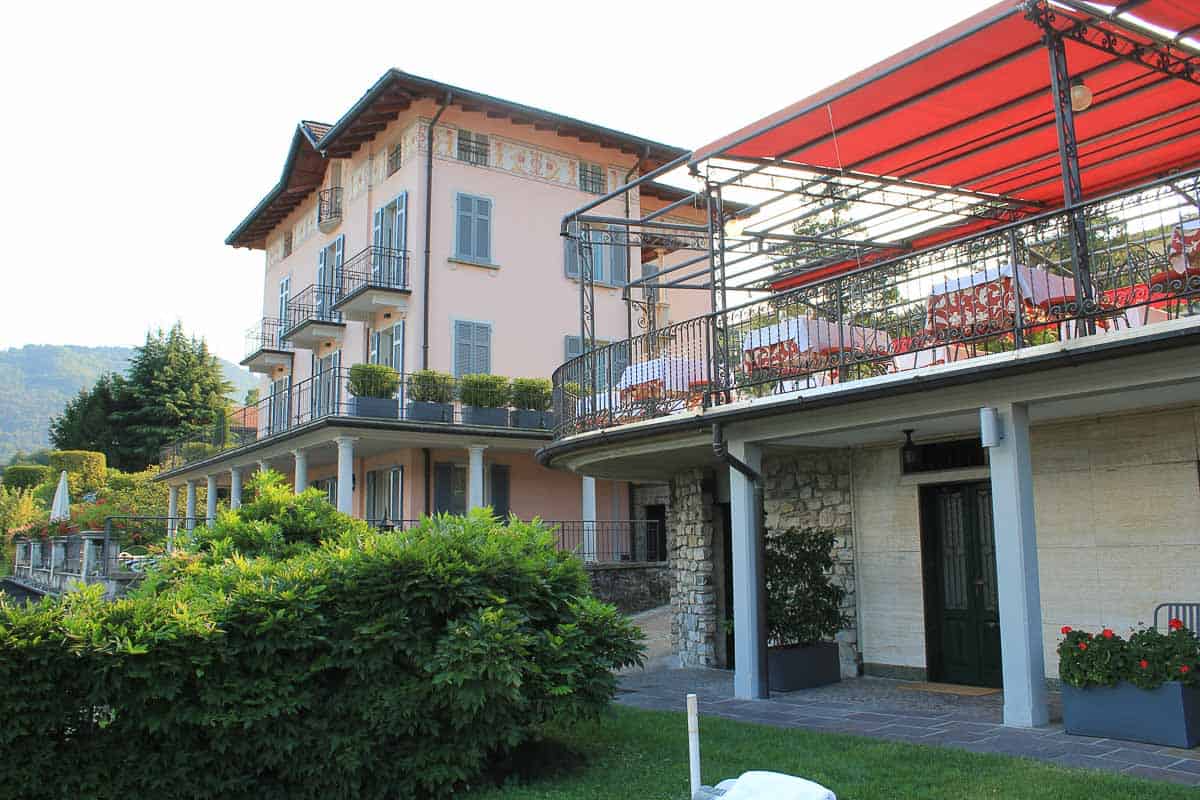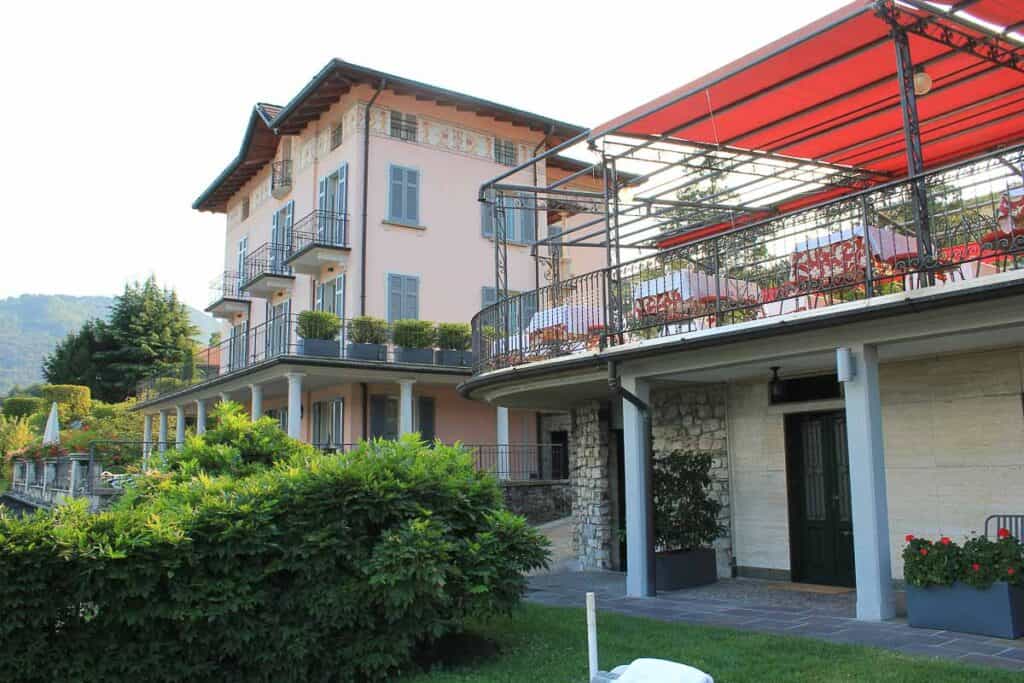 Where to Eat
Upscale dinner: For fine dining in Bellagio, look no further than Alle Darsene di Loppia. The restaurant is located just outside the Villa Melzi d'Eril, and holds a Michelin star. It's perfect if you're celebrating a special occasion, or just want to taste the best modern Italian-Mediterranean food in the Como area. I love that Alle Darsene di Loppia offers outdoor seating (not all fine dining restaurants in Bellagio do!), and I highly recommend doing the tasting menu for a special experience!
Casual dinner: For a casual, authentic Italian meal at a reasonable price in Bellagio, check out Bistrot Restaurante Antichi Sapori. Their menu features a variety of trattoria mainstays including pasta, pizzas, and main dishes, but they're all incredibly well-done.
Wine bar: Apertivo et Al is the perfect stop for some wine tasting. I loved the cave-like setting and modern vibe, and they offer various flights of Italian wines that are great for sampling.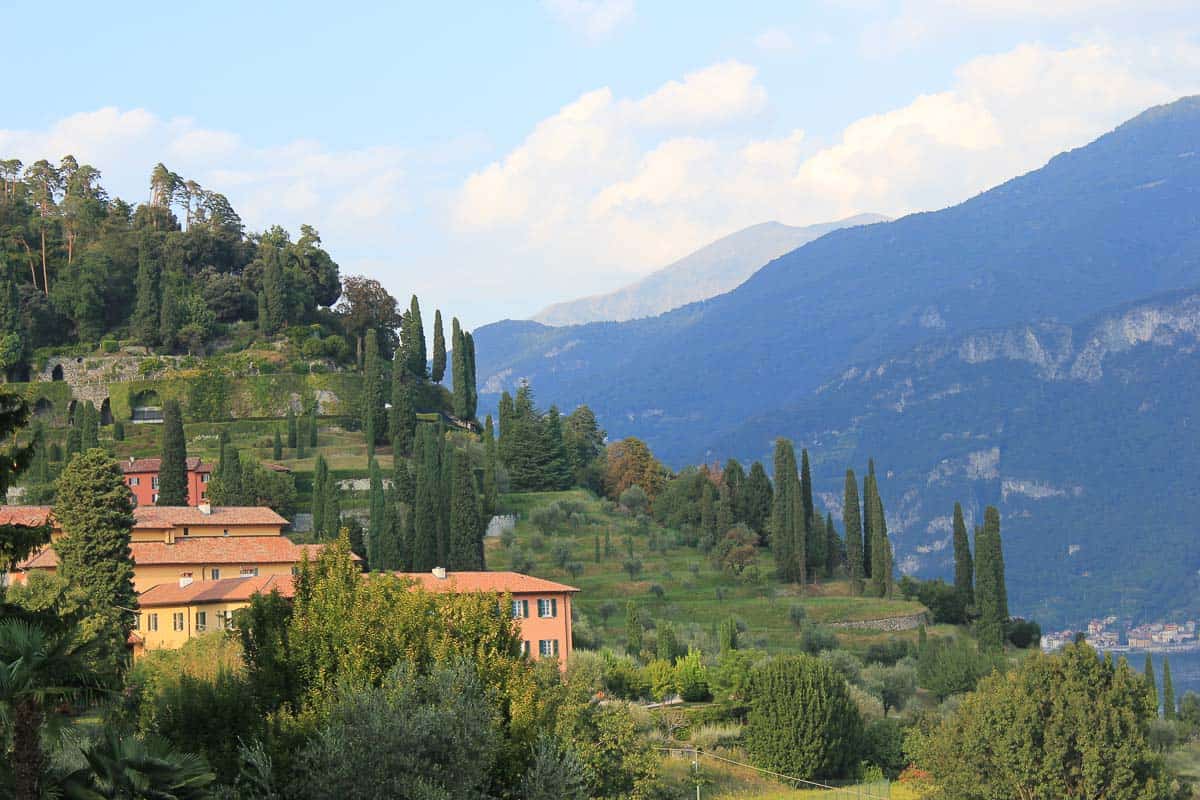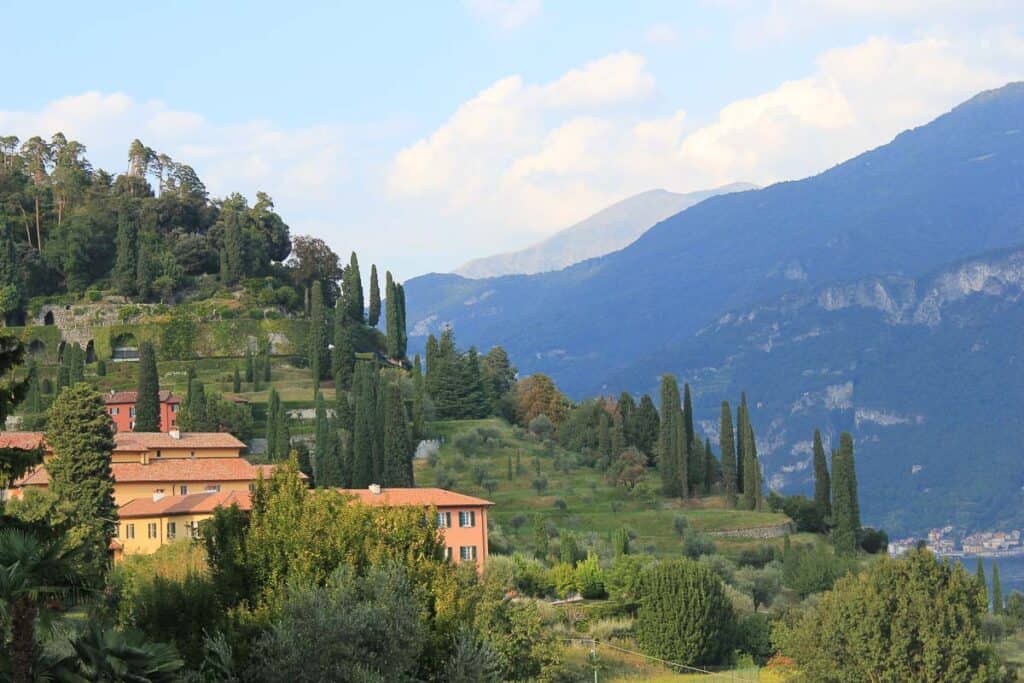 How to Get to Bellagio
Arriving in Bellagio by boat is the only way to do it. It's sort of like how first-years approach Hogwarts castle by boat – it puts the destination itself in context and adds an element of drama to the whole entrance. And who doesn't love a dramatic entrance?
Best of all, a scenic boat arrival means that you get to take in the jaw-dropping beauty of the lake and surrounding towns, and just when you think it can't get any more breathtaking, you come around the corner and see peaceful, charming Bellagio perched on the side of the lake.
If you're traveling through Italy without a car, you can make your entrance to Bellagio via Ferry from Varenna.
Varenna is just a short train ride from Milan, so Bellagio is an easy side trip if you're spending time in northern Italy.
You can check the Ferry schedule here, and also buy your tickets online ahead of time. Select "English" at the top right hand side of the page to translate it from Italian. Remember to select Varenna and Bellagio from the "From" and "To" fields, respectively.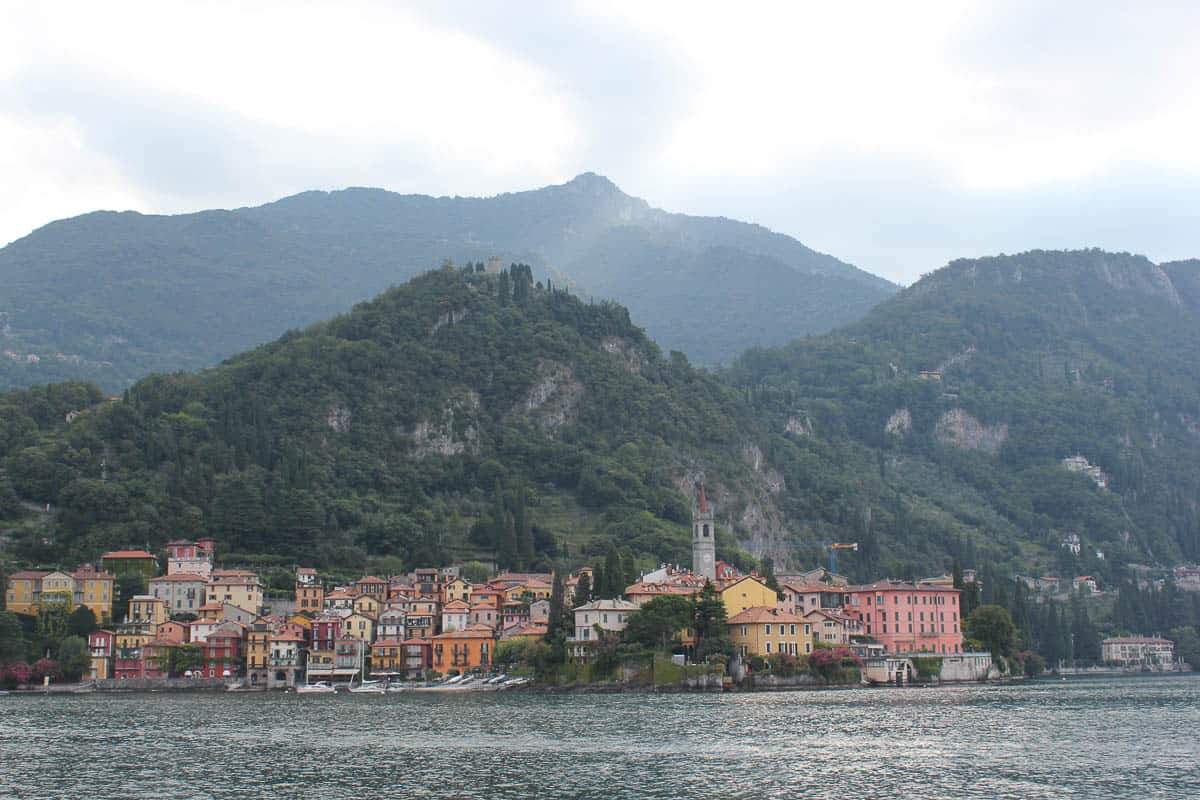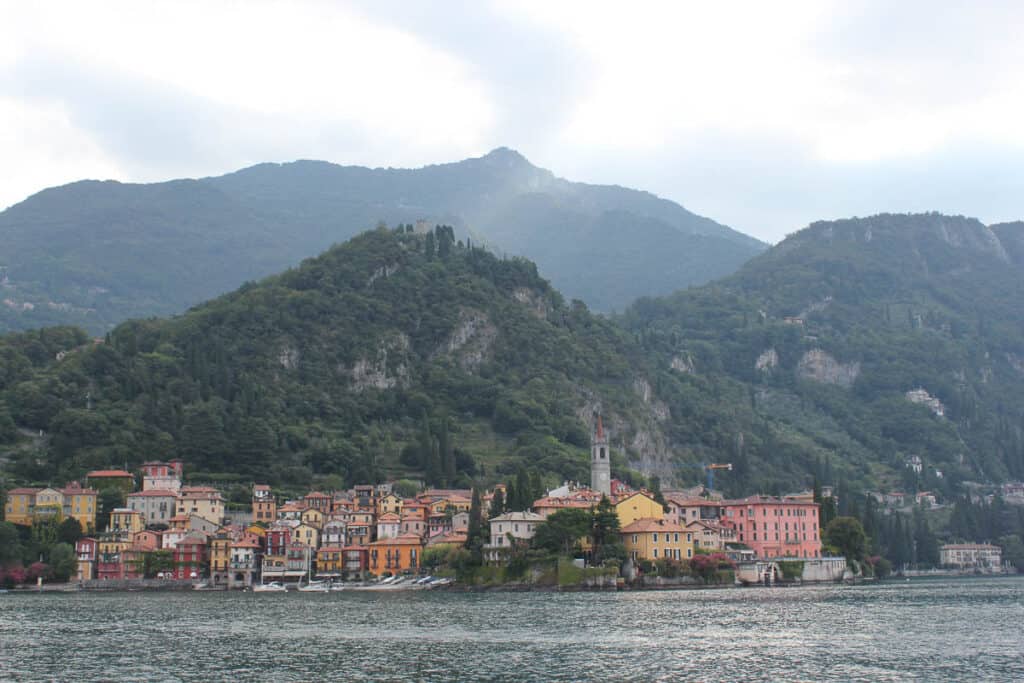 Pro Travel Tip: These days, travel can be more uncertain than ever. Check for any COVID-related restrictions at your destination, and never travel without travel insurance! I recommend SafetyWing, because they have flexible + affordable insurance plans, and also cover COVID-related impacts on your trip (not all companies do)!
What to Pack For Bellagio
Important Packing tip for Italy: Don't forget to pack a power adapter! I love this Italy power adapter because it has an outlet AND two USB ports. AND it's less than $15!
Need some help deciding what to pack for Bellagio? First, start with my guide on how to pack light and fashionable for Europe.
Next, add these items to your Bellagio packing list:
Comfortable shoes. The streets in Bellagio are hilly and can be steep in places, so you will need comfortable walking shoes. Bellagio is not the best place for high heels!
Dressier evening attire. Bellagio is a popular vacation destination for Italians, who tend to dress up more than we do in the US. While you can still wear casual clothing, I recommend packing a nicer sundress or dressy top and pants/skirt for evening dinners.
Sun protection. If you're going to soak up the sun in Bellagio, or enjoy a day out on Lake Como, make sure to pack plenty of sunscreen.
Frequently Asked Questions About Bellagio
Is Bellagio worth visiting?
Bellagio is one of the most beautiful places in Italy, and is absolutely worth visiting. The town's gorgeous scenery, paired with small town authenticity, delicious food, and variety of places to stay, make Bellagio a perfect place for tourists to visit.
How do you get around Bellagio Italy?
Walking is the best way to get around the town of Bellagio. Bellagio is a small village and you can easily explore it on foot.
If you want to explore the surrounding area of Lake Como, the best way to get around is by car.
Heading elsewhere in Italy?
Check out my guide for Lucca Italy – and why you'll absolutely love it!
Pin It for Later!
Wanna Learn to Pack a Suitcase Like a Boss?
Subscribe to download my three BEST travel planning resources:
Travel outfit planner
Pre-travel checklist
Carry on packing list