Packing for Europe: Top Tips + Packing List
This site uses affiliate links and I may earn a small commission when you use my links and make a purchase, at no extra cost to you. Many thanks for supporting this website!
Are you one of the lucky souls planning a trip to Europe this summer? If so, I bet you're already thinking about packing for Europe. This list of 10 tips will get you started on the right foot!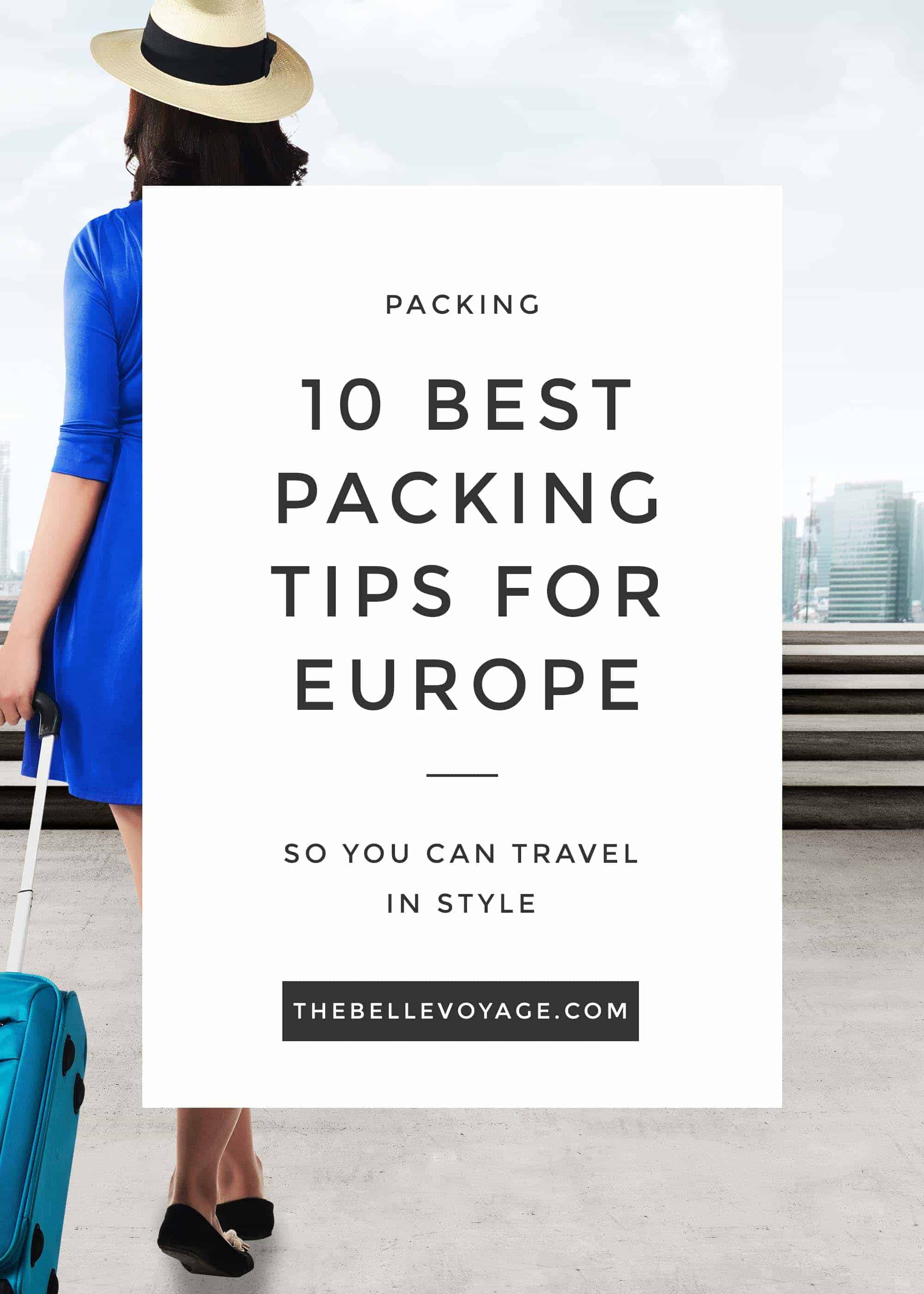 1. The First step when it comes to packing for Europe?
Get yourself one of these! They're cheap, and I'm willing to bet you will absolutely need one while you're in Europe – in fact, maybe more than one.
2. Packing the right clothes for Europe
One of the most common questions I'm asked by email is something along the lines of: HELP! I'm going to Europe this summer and I have no clue what to pack. A few quick tips to keep in your back pocket are: pack lots of sundresses, swap your shorts for a versatile skirt, and leave your workout clothes at home because you'll be walking so much that it's unlikely you'll need more of a workout!
For ideas on specifically what clothes to pack, I have written a few posts in the past that might help – here and here. I also have an entire pinterest board dedicated to packing lists and capsule wardrobes – so you can check that out for more inspiration!
If you want help with general packing tips, I have plenty of them! And I've also got you covered if you need help deciding what to pack where, or are trying to figure out how to pack a suitcase to maximize space.
Pro Travel Tip: These days, travel can be more uncertain than ever. Check for any COVID-related restrictions at your destination, and never travel without travel insurance! I recommend SafetyWing, because they have flexible + affordable insurance plans, and also cover COVID-related impacts on your trip (not all companies do)!
3. Keep this in mind when you pack shoes
Ok….I KNOW you are dying to bust out your new wedge sandals that you just got – but I promise, Europe is not the best place to break them in. Odds are good that you'll be walking – a TON – so you're going to need comfortable shoes. But if you're like me, you'll want them to be cute, too!
Check out these flats which are LIFESAVERS – tons of curb appeal, come in a zillion different colors, go with everything, and you can walk for MILES in them without reaching for a band aid. Oh and they even fold in half so they'll take up barely any space in your bag! Win.
For more ideas, I did a whole post on my favorite shoes to bring to Europe.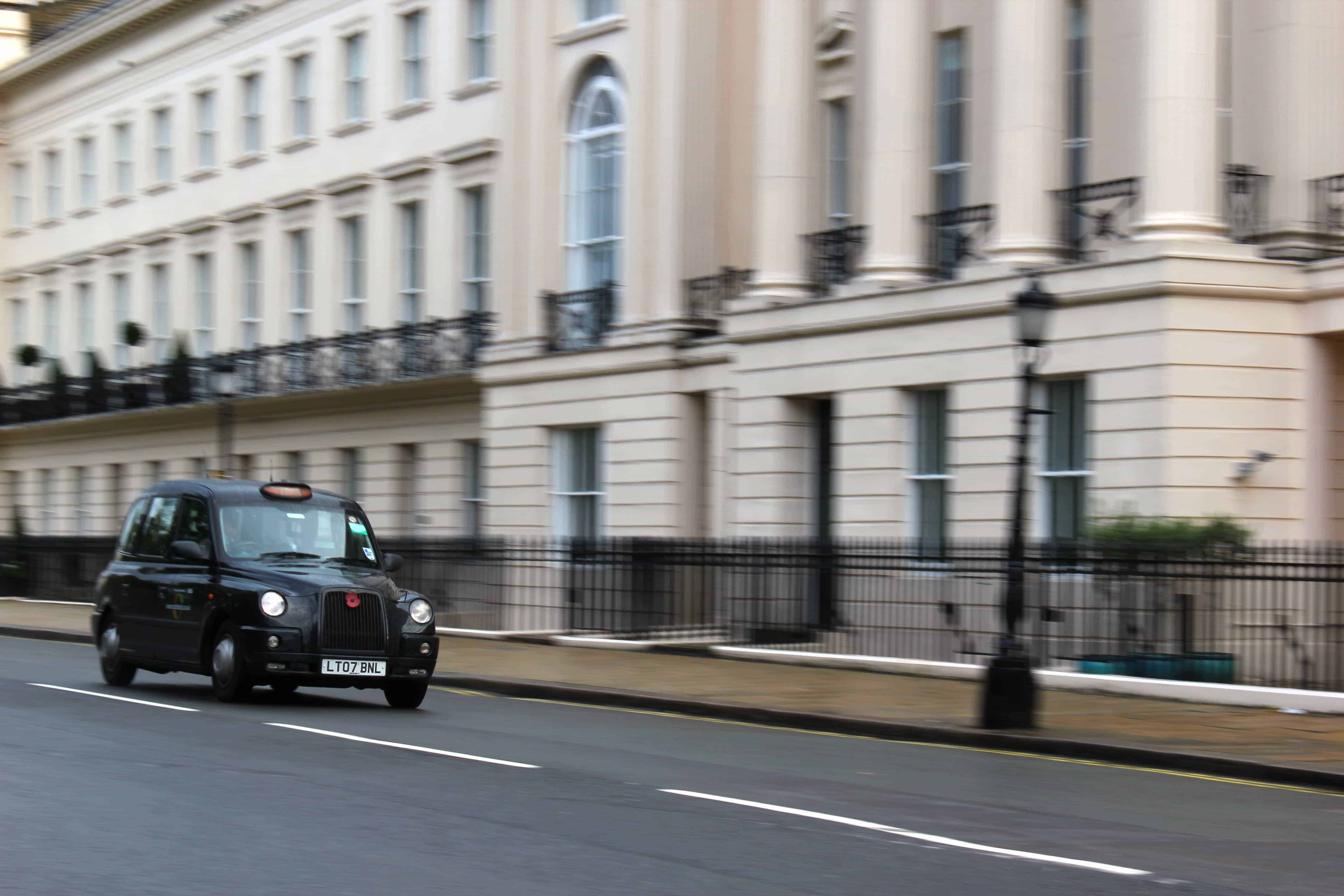 4. Why you should go carry-on only
I know it sounds like mission impossible….but it can be done! If I could give you only one tip about packing for europe – this would be it: only bring a carry-on bag.
When I went to Europe for the very first time, I had a HUGE and heavy suitcase and I regretted it for the entire trip. Why? Welp, some hotels don't have elevators and neither do many train stations – so any time I was in transit, I was a sweaty disaster trying to lug my gigantic bag up multiple flights of stairs.
For tips on how to pack carry on only, I put together a roundup of my favorite packing tips for women in this post. And if you're going to Europe for the first time, here's 12 mistakes to avoid.
READ MORE: 10 Secrets to Stress-Free Air Travel
5. Pack something to cover your shoulders
If you're visiting Europe, chances are good that you'll be visiting a church – many of which require you to cover your shoulders out of respect – and you don't want to be subject to the $30 scarf that tourists can oh-so-conveniently purchase just outside said church.
I can't say enough good things about encircled and their Chrysalis cardigan which you can wear 8 different ways, including as a scarf AND as a dress (true). Talk about a space-saver! Just don't forget to bring it with you on the day that you'll be visiting places of worship.
Bonus: it'll double as an extra layer for chilly evenings!
6. Bring a good day bag for daytime sightseeing
For days in Europe filled with sightseeing and strolling, you'll probably want something that's a little more versatile and easier on the shoulders than your day-to-day handbag.
One of my favorite brands for travel accessories is Cuyana – check them out for some great options that you'll use during your trip, and again once you're back home.
I love cross-body bags for travel because they're hands-free – check out this post which has a roundup of a few favorites.
7. Don't get weighed down by toiletries
Shampoo, conditioner, face wash, body wash….and on and on. That stuff gets heavy and takes up space, so don't overdo it on packing toiletries! If you're going carry-on only, you'll need to be able to fit everything into a one-quart plastic bag. Sounds impossible, but it can be done! Check out this post that lays out my strategy for fitting two weeks' worth of beauty products into a TSA-approved bag.
Another tip? Some of my favorite beauty products are only available in Europe – so if you run out of space – don't fear. You just might be "forced" to try out something new!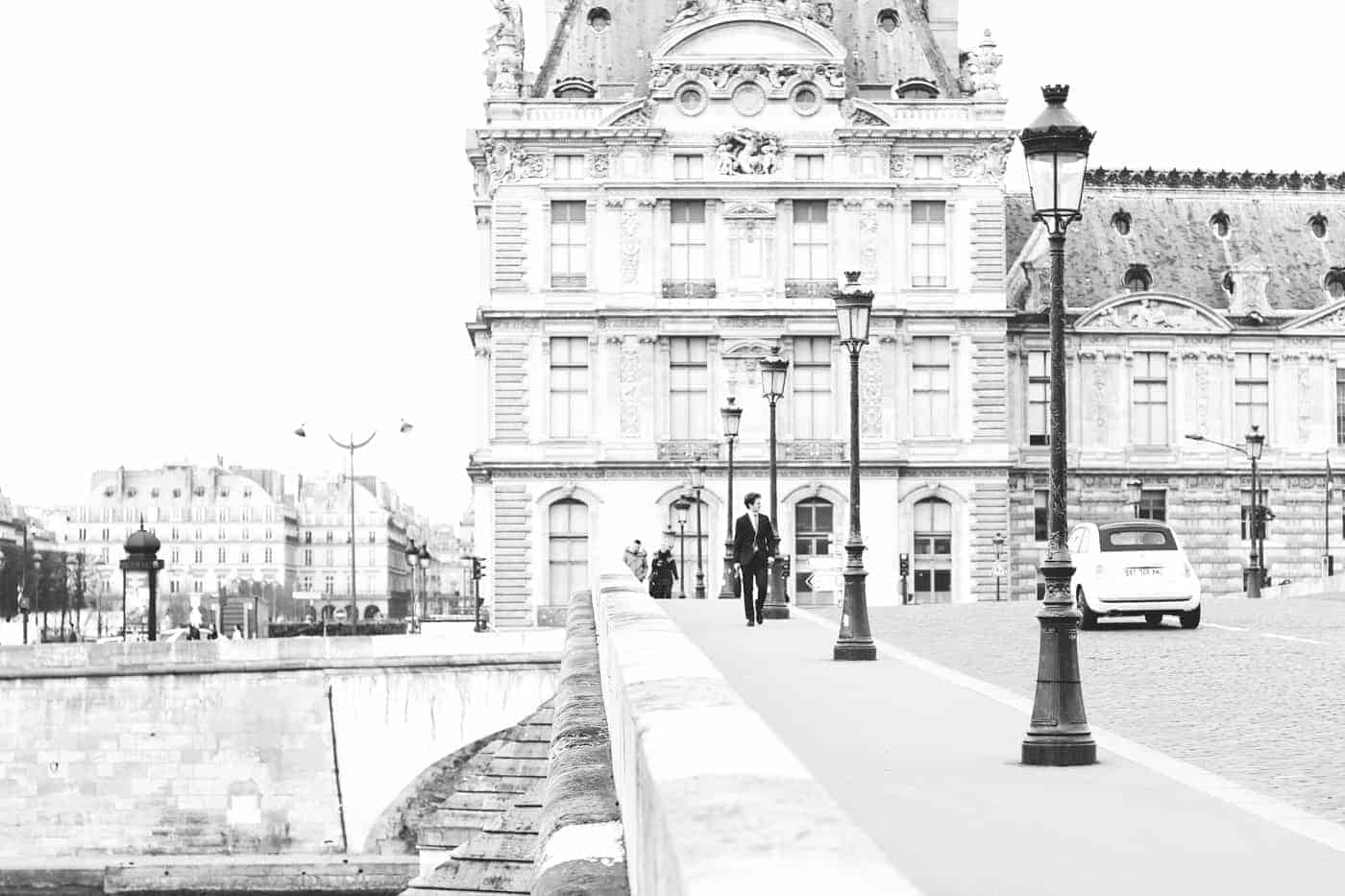 8. Save some room in your bag
I know it's tempting to stuff your suitcase to the gills, but try to leave some room to take home some of that chic European style! Some of my favorite travel memories come in the form of clothes and jewelry that I've brought home with me from my travels.
9. Bring a little bit of cash in the local currency
I usually rely on local ATMs to get cash in the local currency once I arrive in a new place – but I always try to bring at least a little bit with me from home. Try bringing $50 – $100 in foreign currency with you – just because you can avoid the I-just-arrived general state of being frazzled, and you never know what might happen on your way from the airport to your hotel.
Call your local bank to see if they can do a foreign currency exchange – just give yourself some lead time since often banks will have to order the currency ahead of time.
10. Pack a certain kind of water bottle
I always loved the IDEA of bringing a water bottle but hated that it took up precious space in my bag when it wasn't full. Then I came across a collapsible water bottle (why didn't I think of that?) and I pounced on it.
Here's the deal: bottled water can get expensive in European restaurants, particularly in heavy tourist areas. (Hint: usually the wine is cheaper than the water – YES). So save a few bucks by grabbing a big bottle at a convenience store and BYOW when you go to a restaurant, then roll up your bottle to save space when you don't need it.
There you have it – everything you need to know when packing for Europe!
If you're traveling to Europe, check out these posts for more info and inspiration!
READ MORE: The Perfect Barcelona 3 day Itinerary for First-Timers
READ MORE: The Perfect Berlin Itinerary for First-Timers
READ MORE: The Perfect 4 day London Itinerary for First-Timers
READ MORE: 10 Mistakes Tourists Make in London (And What to Do Instead)
READ MORE: The Best 10 Instagram Spots in London
READ MORE: A Guide to the Best Shopping in Stockholm
READ MORE: The Perfect Copenhagen Itinerary for First-Timers
Wanna Learn to Pack a Suitcase Like a Boss?
Subscribe to download my three BEST travel planning resources:
Travel outfit planner
Pre-travel checklist
Carry on packing list