The Perfect Toronto Itinerary for First Time Visitors
This site uses affiliate links and I may earn a small commission when you use my links and make a purchase, at no extra cost to you. 
If you're planning a trip to Toronto and trying to figure out the best things to do in the city, this guide has you covered. This Toronto itinerary is written by a local and will tell you everything you need to know about all of the best places to visit in Toronto. No matter how many days in Toronto you have, this trip planner will walk through the city's highlights. You can easily adjust this 2 day Toronto itinerary to adapt it to a 3 day trip, or a weekend in Toronto.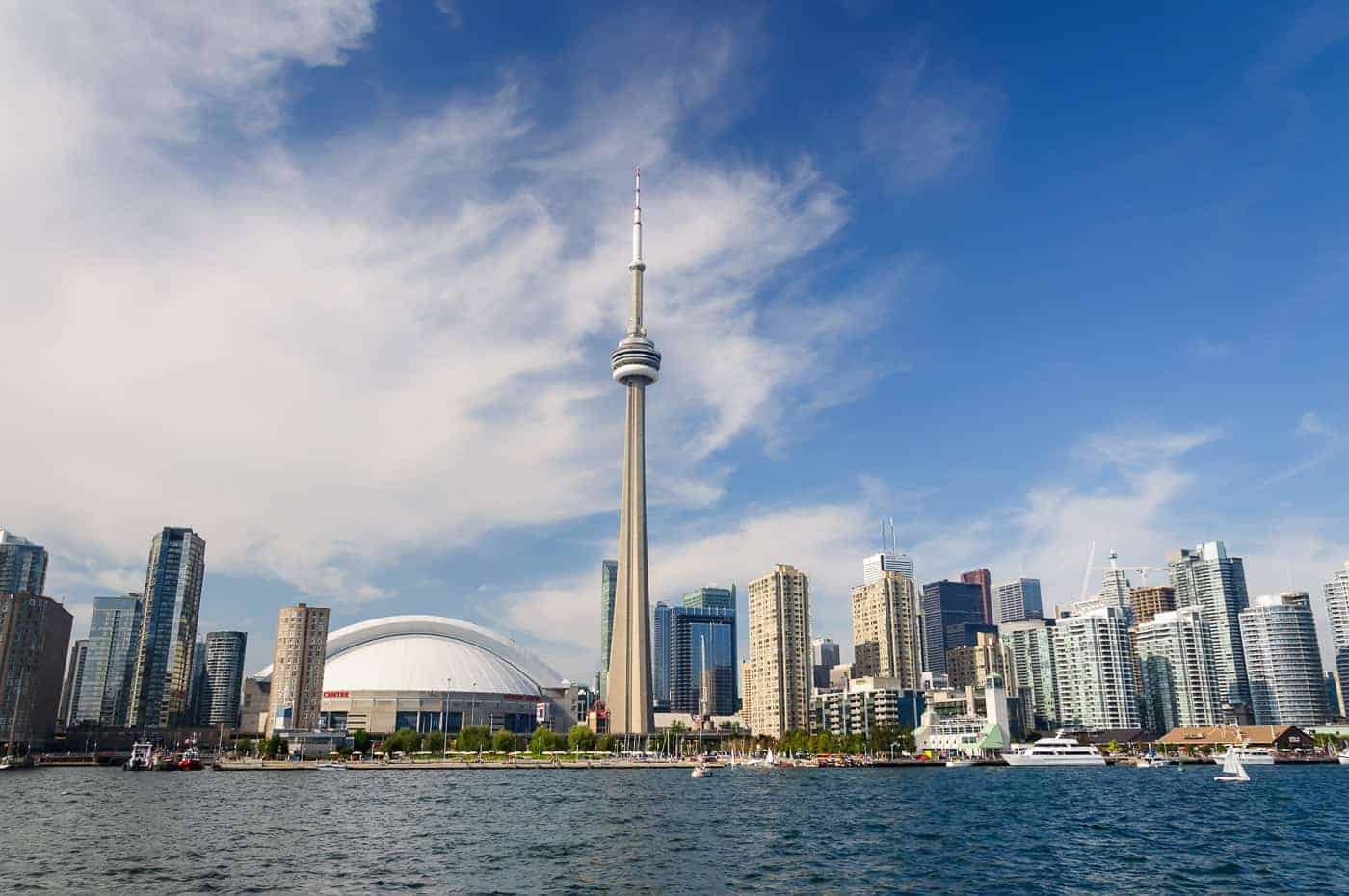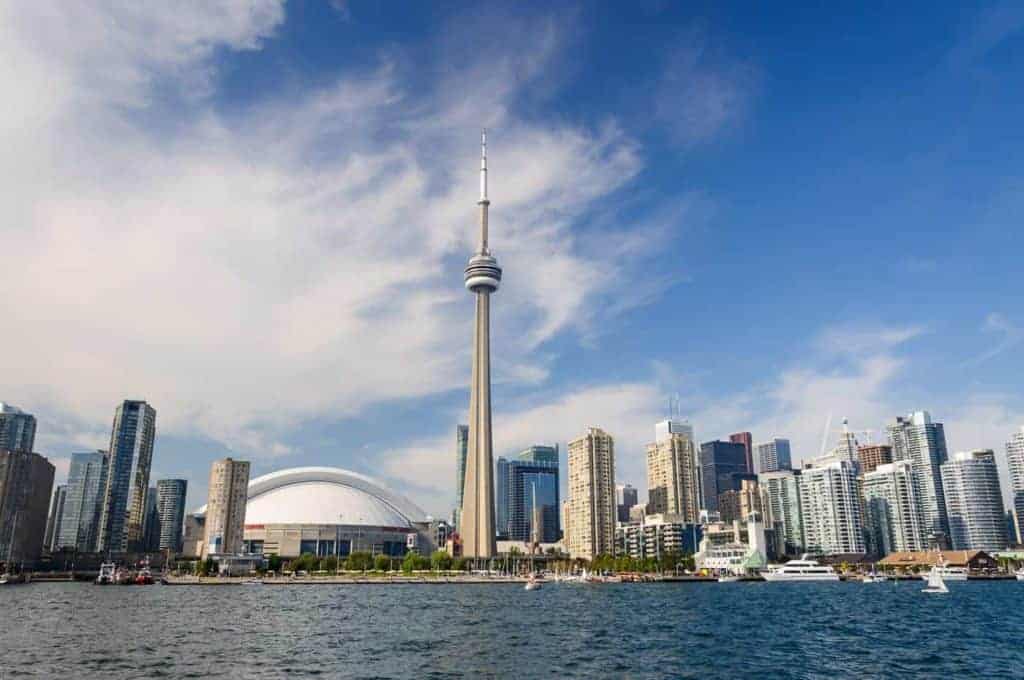 Headed to Toronto for the first time?
I have a treat for you! Today's post is a guest post from Janine Good of Fill My Passport. Janine is a Toronto local…and we all know that locals give the best travel advice! And now over to Janine for her advice on concocting the perfect 2 day Toronto itinerary!
The Perfect 2 Day Toronto Itinerary for First-Time Visitors
Is it your first time visit the Six? Well, if you are visiting this year, there are so many incredible reasons thanks to Canada's 150th birthday.
Here is the perfect 2-day Toronto itinerary to get the most out of your time in this largest city in Canada.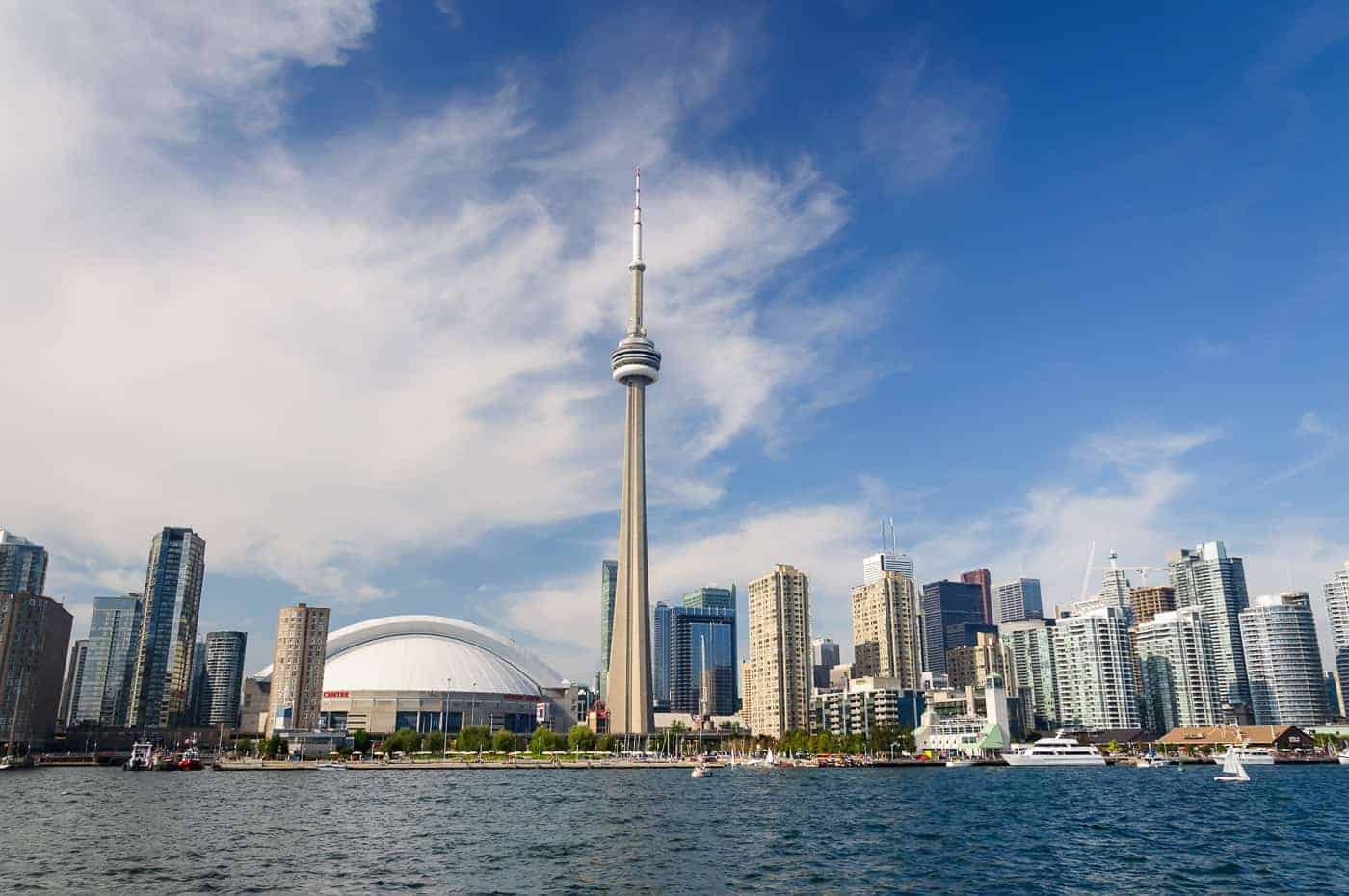 First, a Few Traveller's Logistics:
Canada's customs requirements differ for various nationals. Do ensure you contact Visit Canada directly for any visa or paperwork advice before arrival.
Toronto can be compared slightly to New York City in that it driving downtown can be hectic. However, there are cab companies available 24/7 as well as Uber. Download the Uber app before arrival and save tons on cab fares!
If you prefer public transport, you can easily grab a weekly pass on the Toronto Transit Commission (TTC). This pass covers all the subway lines as well as buses and streetcars. All stations sell the passes and are available to assist. More information can be found on the TTC Website.
Where to Stay in Toronto
Toronto has some really funky hotels as well as budget and luxury accommodations.
A couple of hotels I highly recommend include:
For the luxurious traveller: The Fairmont Royal York, The King Edward Hotel, The Park Hyatt
For the Eclectic Traveller: The Drake Hotel, the Gladstone Hotel
Budget Travellers: There are many hostels to choose from here.
Now on to your itinerary!
Two days really aren't enough to explore this large city and go on day trips outside the city to such landmarks as Niagara Falls and The Big Apple, but it is a start anyway!
Pro Travel Tip: These days, travel can be more uncertain than ever. Check for any COVID-related restrictions at your destination, and never travel without travel insurance! I recommend SafetyWing, because they have flexible + affordable insurance plans, and also cover COVID-related impacts on your trip (not all companies do)!
Toronto Itinerary – Day 1
1 – Head to the CN Tower
This one is the most popular of all and every visitor needs to head there. There is much to do at this famous Toronto landmark including the observatory, glass floor, and if you are brave enough, the Edgewalk!
What is the Edgewalk you say? It is an act of craziness! I digress. You are attached to a cable and walk along the edge of the CN Tower. See Toronto like never before and get your adrenaline pumping. Just don't look down!
2 – Head to Ripley's Aquarium
Do you enjoy aquariums and aquatic wildlife? Than you must head to the Ripley's Aquarium to view over 16,000 creatures in front of your eyes! Marvel at everything from seahorses, sharks, turtles, and more!
You can buy your tickets to Ripley's Aquarium online ahead of time, and have them sent straight to your email which I highly recommend. Get them here at this link, and cross one thing off your to-do list!
3- Head to the Distillery District
One of the most historic areas of the city, the Distillery District brings spirit and charm to any trip. Walk along the brick roads and enjoy learning about the area's former working distilleries, browse the cute little shops, and hang a lock on the famous Love Sign!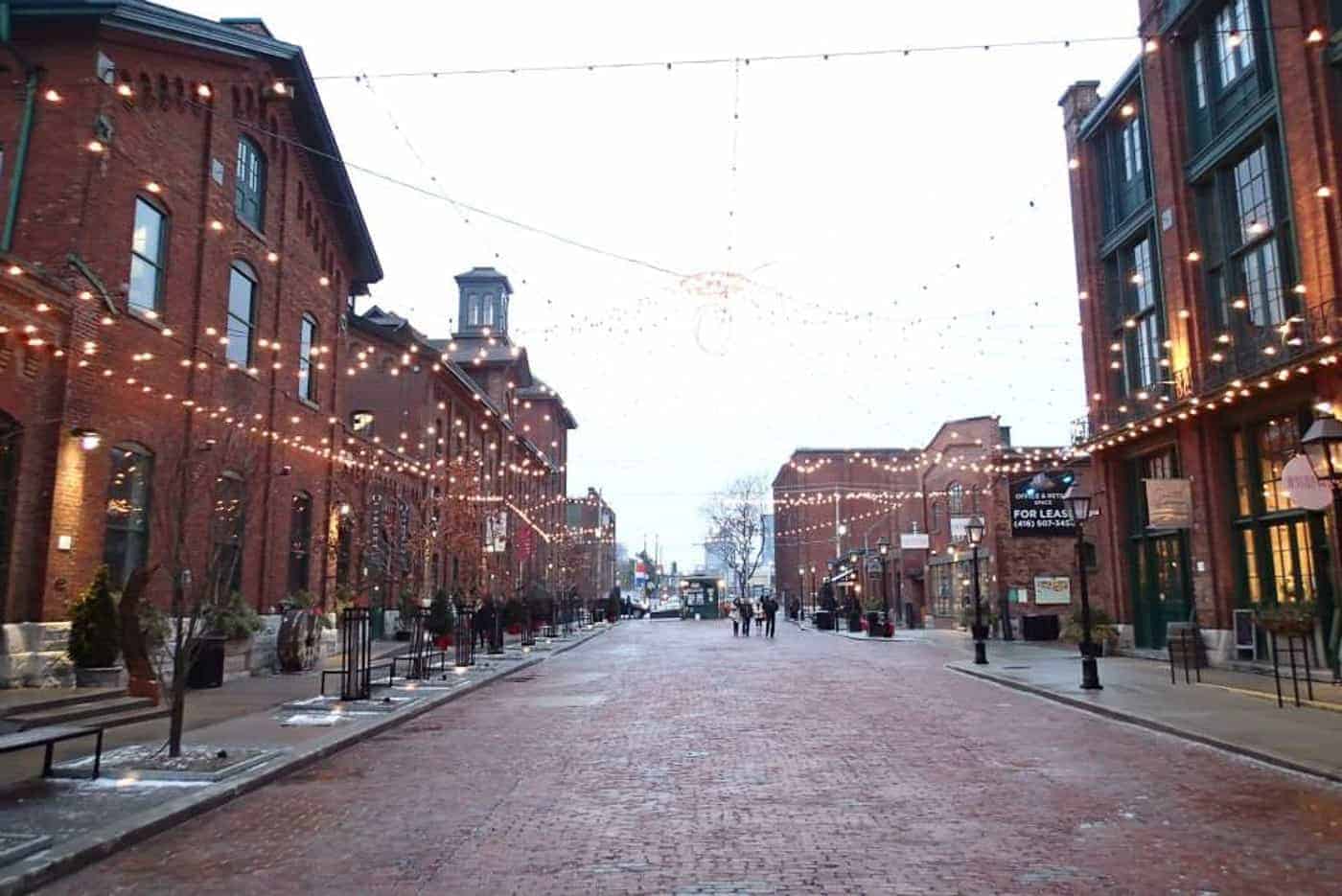 4 – Explore Kensington Market
Do you enjoy eclectic markets? Than you cannot miss Kensington Market! Complete with funky shops, street art, and an ambiance fit for the art scene, this market is for you. Heck, you can even get bacon flavoured lip balm here!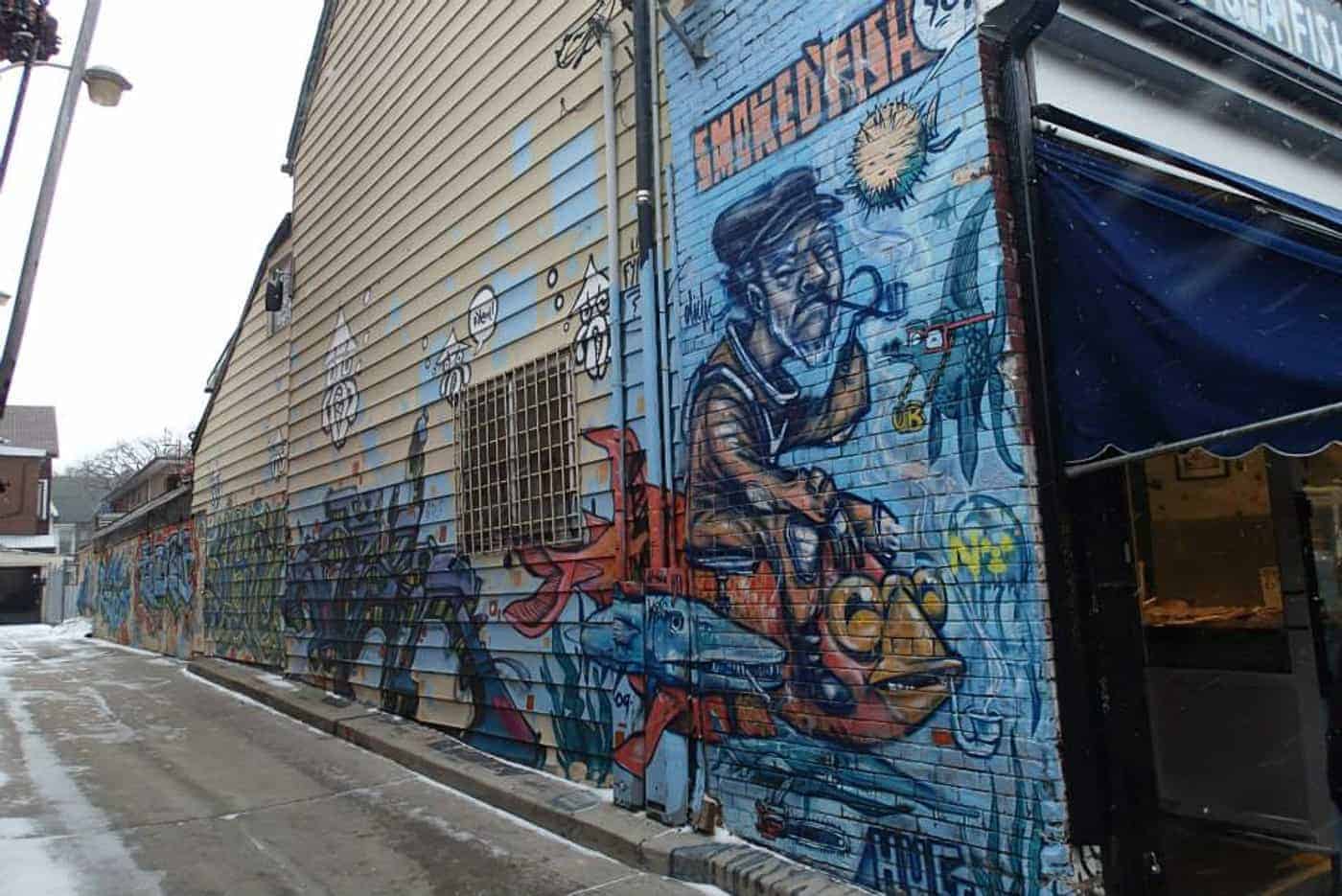 5- Stop for Lunch at Sushi on Bloor
Do you enjoy Sushi? Thank you will love this restaurant. Enjoy a bento box complete with California rolls, sashimi, hand rolls, and more.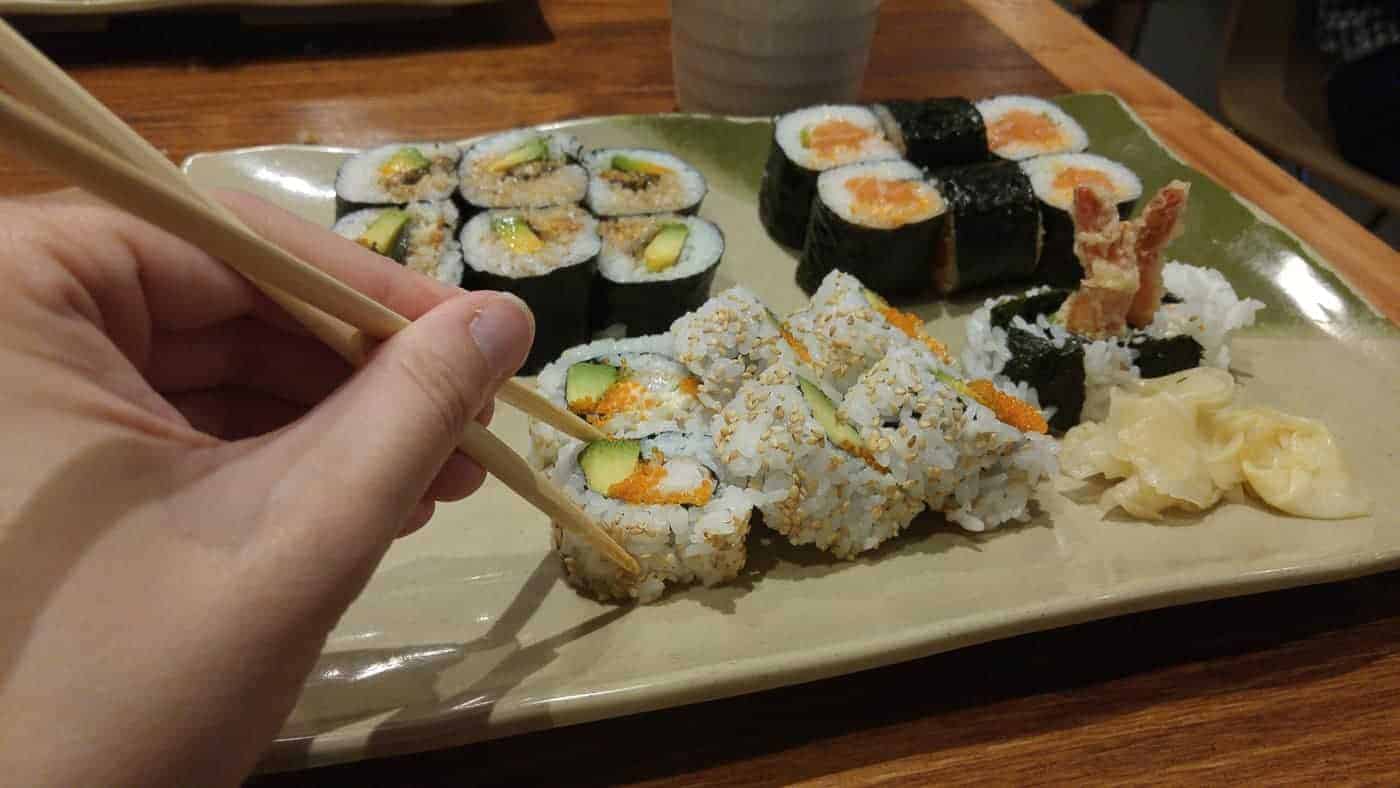 6 – Royal Ontario Museum
Are you or someone in your group a museum nerd? If so, you cannot miss the Royal Ontario Museum! Check out the various floors of exhibits, especially the paleontology floor full of authentic dinosaur skeletons!
You can buy your tickets to the Royal Ontario Museum online ahead of time, and have them sent straight to your email which I highly recommend. Get them here at this link, and cross one thing off your to-do list!
7 – Stop in at the Poop Café in Koreatown
It is exactly as it sounds – a Poop café. Sit on Toilet shaped seats and enjoy an ice cream sundae in a toilet "bowl." The ice cream is whipped and dipped in chocolate to resemble the real thing. Once you get past the presentation, enjoy a delicious chocolate sundae in the heart of Toronto's Korean scene.
8 – Walk through Yorkville
This area can be considered the Rodeo Drive of Toronto! Enjoy shopping at some of the biggest names in retail including Gucci, Kate Spade, Cartier, Tiffany & Co. and more.
9 – Medieval Times Dinner & Tournament
Indulge in a truly unique meal complete with one of a kind entertainment at Medieval Times! Cheer for your knight in battle as you enjoy a 4-course meal just like they did back in the day without cutlery and utensils.
The wenches bring your meal and drinks as you watch the knights compete for their section of the auditorium.
Retire for the evening in your chosen accommodation.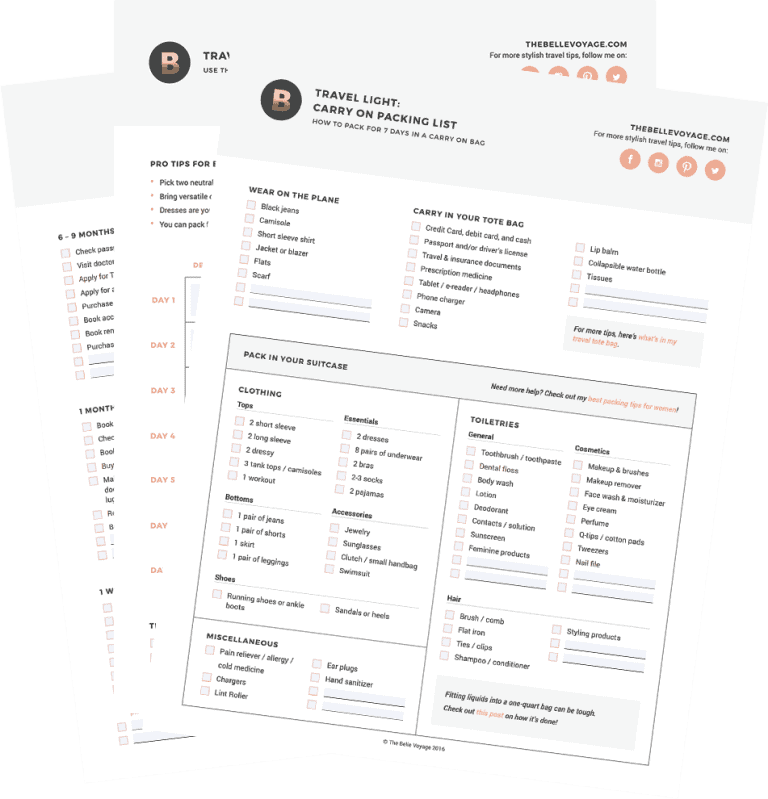 free printable travel resources
PACKING LISTS + PLANNERS
Get ready for your next adventure with my free printable travel planners and packing lists – the perfect companions to make packing a cinch and keep you stress-free!
Toronto Itinerary – Day 2
After a fun day of some of Toronto essential staples, now it is time to indulge in one of these incredible day trip options!
1 – Canada's Wonderland
Do you like amusement parks? If you do, your Toronto itinerary should include a visit to Canada's Wonderland – home of the highest roller coaster in all of Canada – The Leviathan!
Enjoy 40+ rides, a waterpark, carnival games, live shows, and the Peanuts Gang ready for that essential selfie.
This outing is just outside downtown Toronto, so will require a day. If you are in Toronto for more than a week, consider getting a season's pass as in the long run, it will be cheaper for you than one-day admission.
2 – Toronto Zoo
Do you love animals? The Toronto Zoo is one of the most ethical zoos in the world. It was certified for its animal treatment and for its world class breeding centre.
Come see the baby pandas, baby polar bears, and many other beautiful animals. The zoo is just outside the main core and is easily accessible through the TTC on your bus pass.
3- Niagara Falls
Just in 2016, Niagara Falls were named the 10th Natural Wonder of the world! You can either grab a Via Rail train or rent a car and head to the falls.
They are approximately 90 mins west of the city and complete with activities, treats, fun houses and more.
While there, do take a walk on Clifton Hill and laugh at yourself in a funny distorted mirror, hop on the new Hornblower Cruise and get up close and personal with the wrath of the water, and stop in the Hershey factory for a "Kiss."
Keep in mind a trip here will take a full day and require a rental car or ticket on the Via Rail train line.
If you don't wish to leave the Downtown core, here are few more suggestions for day 2!
1 – Do a tour of the Steam Whistle Brewery
If you enjoy distillery tours, than you will love Steam Whistle! Learn how the beer is made and enjoy a sample at the end.
2 – Head to the Casa Loma
Check out one of the only castles in North America! Casa Loma is a beautiful piece of architecture fit for royalty in the heart of Toronto. Check out their site for the latest exhibits and shows or enjoy a cuppa tea with great views of the city.
3 – Head to Toronto Island
Catch the ferry at the pier and enjoy a few hours on Toronto Island. Keep up to date with the news as it has closed due to flooding; however, it hopes to reopen to the public by the end of June.
There are riding trails, parks, and a lovely amusement park perfect for young families. Do check the website to ensure ferries are departing.
4 – Enjoy a mammoth sundae at Caffe Demetre
Do you love desserts or have a sweet tooth now and then? If so, than head on over to Demetre's for a much-deserved indulgence.
Enjoy mammoth sundaes, cakes ala mode, and homemade crepes made to perfection.
5 – Check out the Art Gallery of Ontario
Do you enjoy artworks? Head to the Art Gallery! Enjoy works by the famous Group of Seven and many more local artists.
You can buy your tickets to the Art Gallery of Ontario online ahead of time, and have them sent straight to your email which I highly recommend. Get them here at this link, and cross one thing off your to-do list!
The newly renovated building brings hundreds of pieces ready for that budding connoisseur.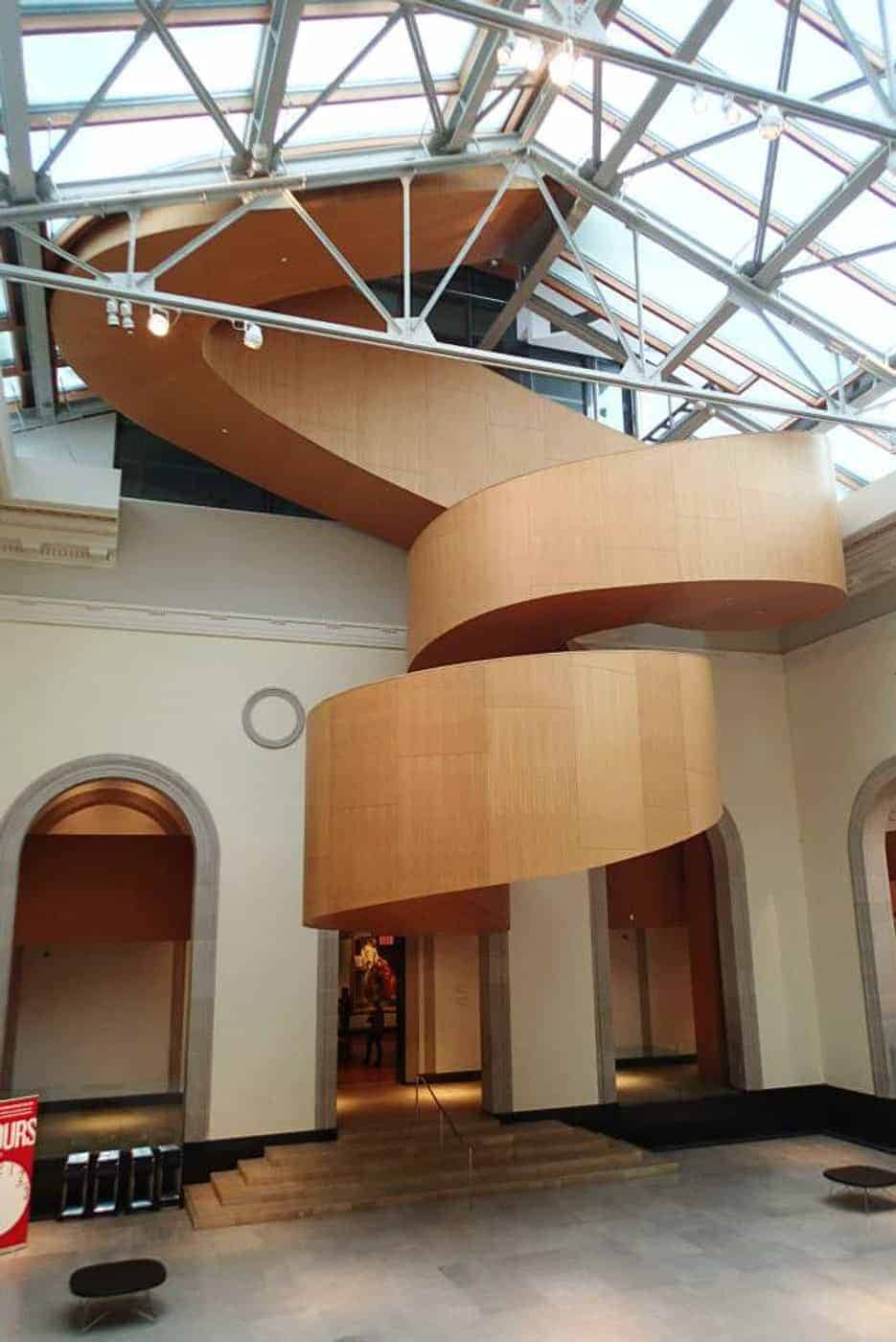 6 – Body Blitz
Are you in Toronto on a Girl's weekend? Head to Body Blitz for a relaxing afternoon! This spa is for women only and is the perfect haven after a full day and early morning of sightseeing. Sit back in three pools – sea salt, Epsom salt, and cold plunge, as well as an herb-infused steam room and sauna. Detox and enjoy.
Massage treatments are also available with advanced booking. The water pass (without massage treatments) will be the best $50 you will ever spend!
The men in your party can enjoy the area's many pubs and patios for a classic Canadian Beer and poutine!
7 – Take in a Blue Jay's Game!
Whether or not you are a baseball fan, you cannot leave Toronto without heading to the Rogers Centre to catch a game of Toronto's favourite sports team. (Though that thought may be debated by die-hard leaf fans!)
Cheer on the Jays as they battle the American League opponents and indulge in a foot-long hot dog at the seventh inning stretch. Say hi to Ace for me!
Option 2 for the evening:
Not into sports? Head to Second City TV for a night of hilarity! World famous for launching the careers of such notables as Dan Ackroyd, Rick Moranis, Catherine O'Hara, and my fave the late John Candy, Second City brings comedy to audiences daily with drinks and great food.
Check the schedule for the latest show and enjoy a fun evening of laughter and love for Canada's classic comedians.
Retire for the evening at your chosen hotel.
I hope this gives you a good starting point for exploring Toronto, one of the most incredible cities in the world. There is much more than listed here…definitely an excuse to come back!
There you Have it – The Perfect Toronto Itinerary and Trip Planner!
I hope that this Toronto trip planner has helped as a guide for your weekend in Toronto, Canada. No matter how many days you have to spend in Toronto, I can't wait for you to enjoy your time there.
Thank you again to Janine Good from Fill My Passport! You can get to know Janine further and follow her adventures on Instagram, Twitter, and YouTube!
Looking for More Perfect Itineraries?
New York City is an easy flight from Toronto. Check out my 5 day New York itinerary, as well as my travel guides to an amazing 4 day Chicago itinerary, a Portland 2 day itinerary, an amazing San Francisco itinerary and the perfect itinerary for 2 days in LA!
Pin it for Later!