The Perfect 7 Day Big Island Itinerary for Hawaii
This 7 day Big Island itinerary will guide you through how to spend your time on this diverse, adventure-filled piece of paradise. If you have one week on the Big Island, follow this trip plan for a day-by-day outline of all the best things to see and do on Hawaiii's largest island. You'll visit the best beaches on the Big Island, experience Hawaii's exotic marine life, and enjoy Hawaiian cuisine and culture. Read on for all of the details on the perfect 7 day Big Island itinerary!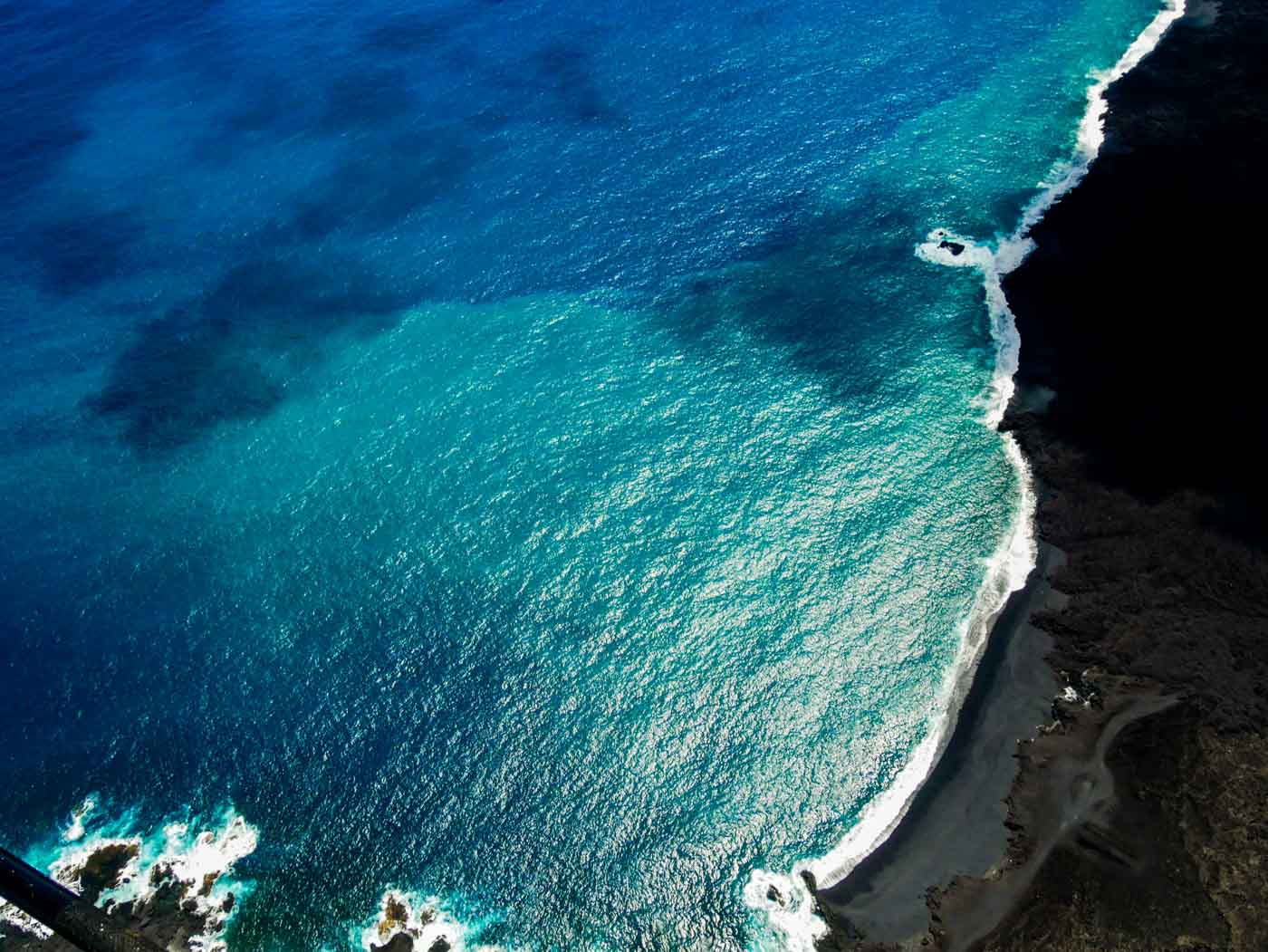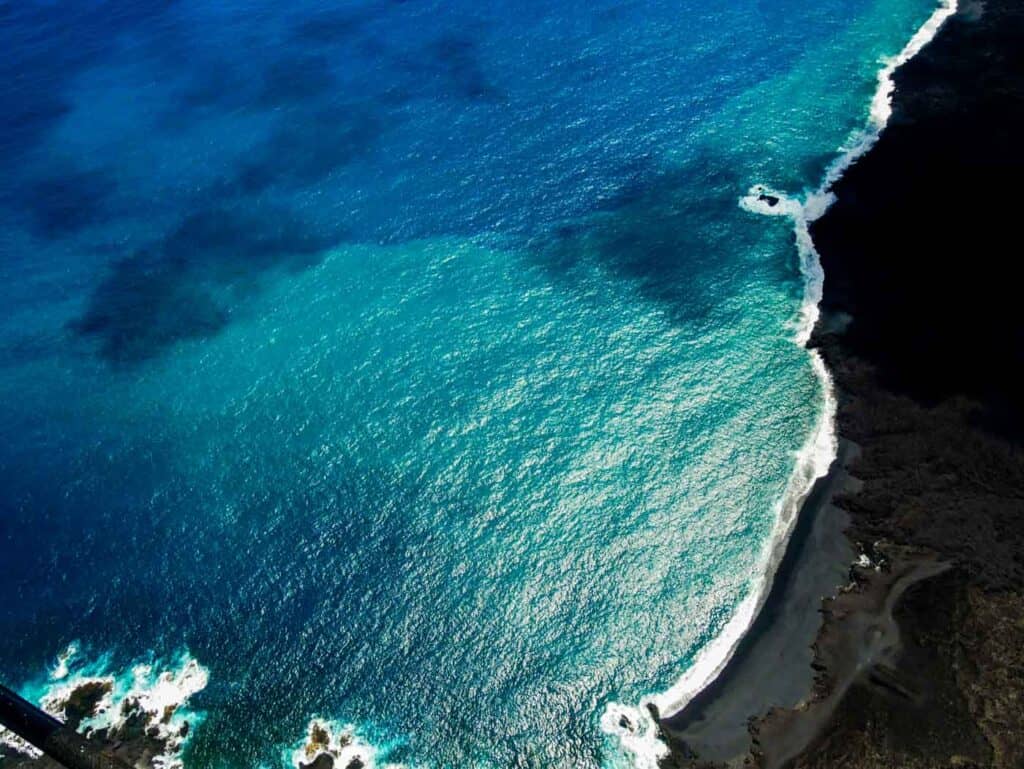 When is The Best Time to Visit Hawaii's Big Island?
If you're wondering what the best time of year is to visit the Big Island, I've got good news for you. In terms of weather, the Big Island's climate is enjoyable for tourists year-round.
The Best Months to Visit the Big Island
If you take crowds and cost into consideration, the best months to visit the Big Island are April, May, August, and September. These months avoid the peak travel months of June and July, as well as the end of year holidays, when the islands are the most crowded and rates are the most expensive.
January and February are also a good time to visit the island because you have a great chance of seeing whales breaching from land. It's an incredible sight to see!
Do You Need to Rent a Car on the Big Island?
Public transportation is limited on the Big Island, and taxis and Uber are less prominent and thus, expensive. That's why I highly recommend renting a car while visiting the Big Island, especially if you want to explore some of the area's best hikes and beaches.
I always recommend Booking.com for great rates on car rentals in Hawaii.
How Many Days Should You Spend on the Big Island?
When it comes to how much time to spend on Hawaii's Big Island, my best answer is: as much time as you have!
There's so much to see and do on Hawaii's Big Island that you could easily spend a month exploring all that the island has to offer. But most people don't have a month for vacation! In general, plan on spending 5 to 7 days on the Big Island.
Why? The Big Island really is just that….big. Since it is Hawaii's largest island, seeing the highlights requires more driving than you would do on one of the smaller islands. So it's best to take a trip to the Big Island when you have enough time to really explore it.
If your Hawaiian vacation will be shorter than 5-7 days, you may not want to spend your time in the car, so you should consider visiting one of Hawaii's smaller islands like Maui or Kauai. Here's how to choose the best island to visit in Hawaii for your vacation. And if you decide to visit Kauai, here's the perfect Kauai itinerary.
5 Days on the Big Island
This itinerary is set up as a one week trip, but if you only have 5 days to spend on the Big Island, just pick and choose the days or activities that sound best to you, and you can create a shorter itinerary.
7 Days on the Big Island
Most people visit Hawaii for a week. So if you have one week on the Big Island, just follow the 7 day itinerary below, and adjust it according to your vacation preferences.
Is One Week Enough?
Yes, 7 days is plenty of time to see the highlights of the Big Island without feeling rushed. This itinerary flows at a moderate pace, with plenty of time built in to relax at the beach or pool, or over afternoon cocktails and dinner.
10 Days on the Big Island
If you have 10 days on the Big Island, you can either do the one week itinerary in this guide at a slower pace, by adding more beach days and pool time in between activities.
Or, you can just add additional stops to the itinerary below. If you have extra time on the Big Island, I recommend visiting the Papakolea green sand beach on the south part of the island. If you're staying near Kona, this will be an all day trip, but there are only four green sand beaches in the world, so the drive and hike to this beach are well worth it!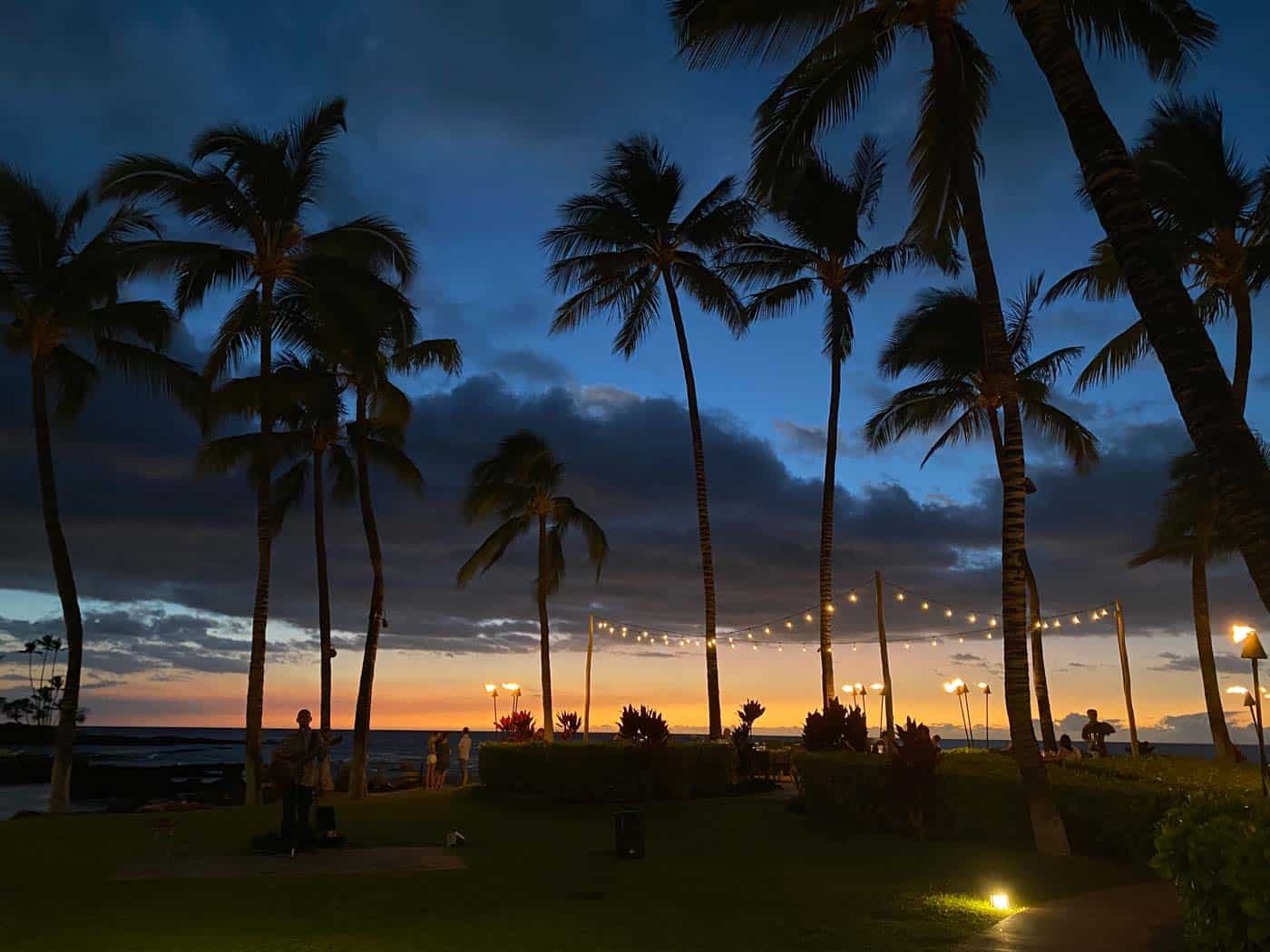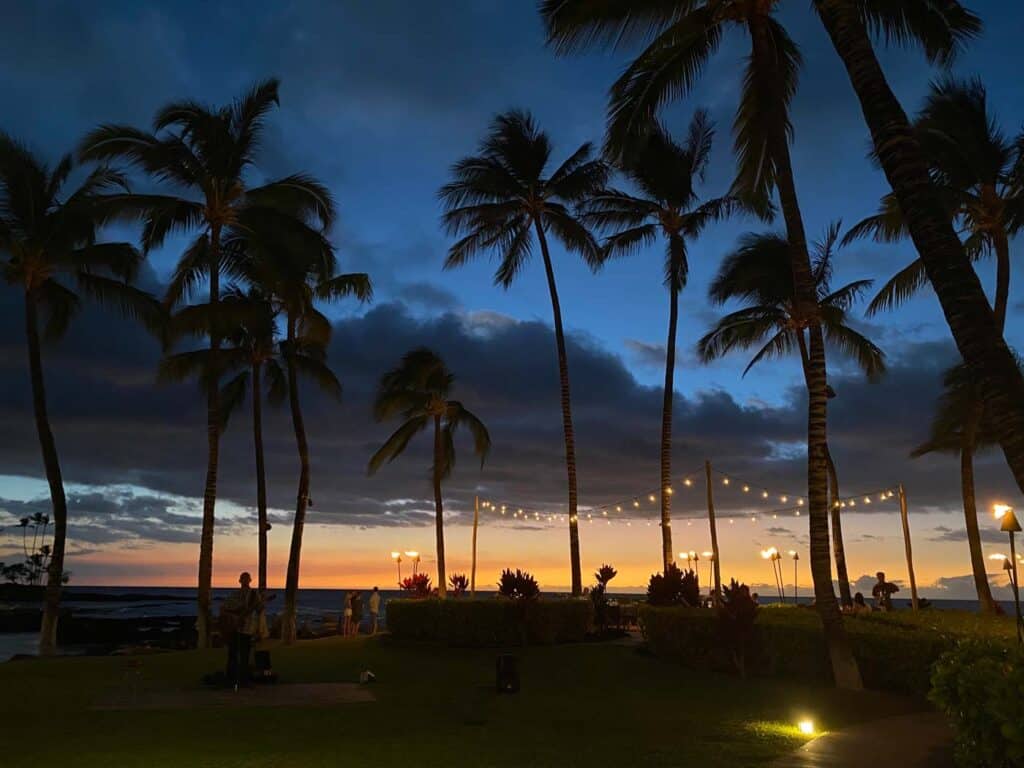 Where to Stay on the Big Island of Hawaii
The best area to stay on the Big Island is the Kohala Coast because this region has the best weather, the greatest variety of tourist accommodations and access to plenty of restaurants and activities. It's also close to some of the island's most beautiful beaches.
The BEst Places to Stay on the Big Island
People always ask me where the best place is to stay on the Big Island! These are my top recommendations:
Important Note: Since the Kohala Coast is such a popular area for tourists in the Big Island, it is also one of the most expensive places to stay. If your budget is limited, look for accommodations in the towns of Hawi, Waimea, or Hilo. You'll be much more likely to find a bargain!
What to Pack for Hawaii's Big Island
Hawaii is very casual, so you can plan on packing lots of shorts, tank tops, dresses, and sandals. I've got a very detailed guide to what to pack for Hawaii that has absolutely EVERYTHING you'll need to bring (and what you should definitely leave at home)!
Pro tip: if you're planning to visit Volcanoes National Park or the Mauna Kea summit, make sure to pack some warm layers (think pants and a warm coat).
Both of these areas are at higher elevations, so they're much, much colder than the beach and coastal areas. If you visit Mauna Kea with a tour as I recommend below, the tour operator will outfit you with the right attire.
Map of The 7 Day Big Island Itinerary
To help orient you, I've mapped out all of the recommended stops on this 7 day Big Island itinerary. The image below is a preview; you can view the entire detailed map here.
Day 1: Start Your Big Island Itinerary!
Aloha and welcome to Hawaii! After you arrive at the airport, pick up your bags and then your rental car. If you're staying in a vacation rental, now is a good time to buy groceries on your way there.
Where to Buy Groceries on the Big Island
Here are the three best places to buy groceries on the Big Island:
Costco: located near the Kona airport
Foodland Farms Mauna Lani: adjacent to the Mauna Lani resort and convenient if you're staying anywhere on the Kohala Coast
Island Gourmet: located in the Queen's Marketplace in Waikoloa
Get Settled And Enjoy The Sunset
Now that you're prepared for your vacation, head to your accommodations, check in and get settled. Once you've unpacked, enjoy your first mai-tai and a relaxing sunset dinner somewhere nearby.
Day 2: Explore Kua Bay and Kona
On your first full day in Hawaii, you'll check out my absolute favorite beach on the Big Island, and explore the town of Kailua-Kona.
Manini'owali (Kua Bay) Beach
Spend your morning relaxing at the beach at Kua Bay. It's a favorite local spot, and also one of the most beautiful beaches on the island!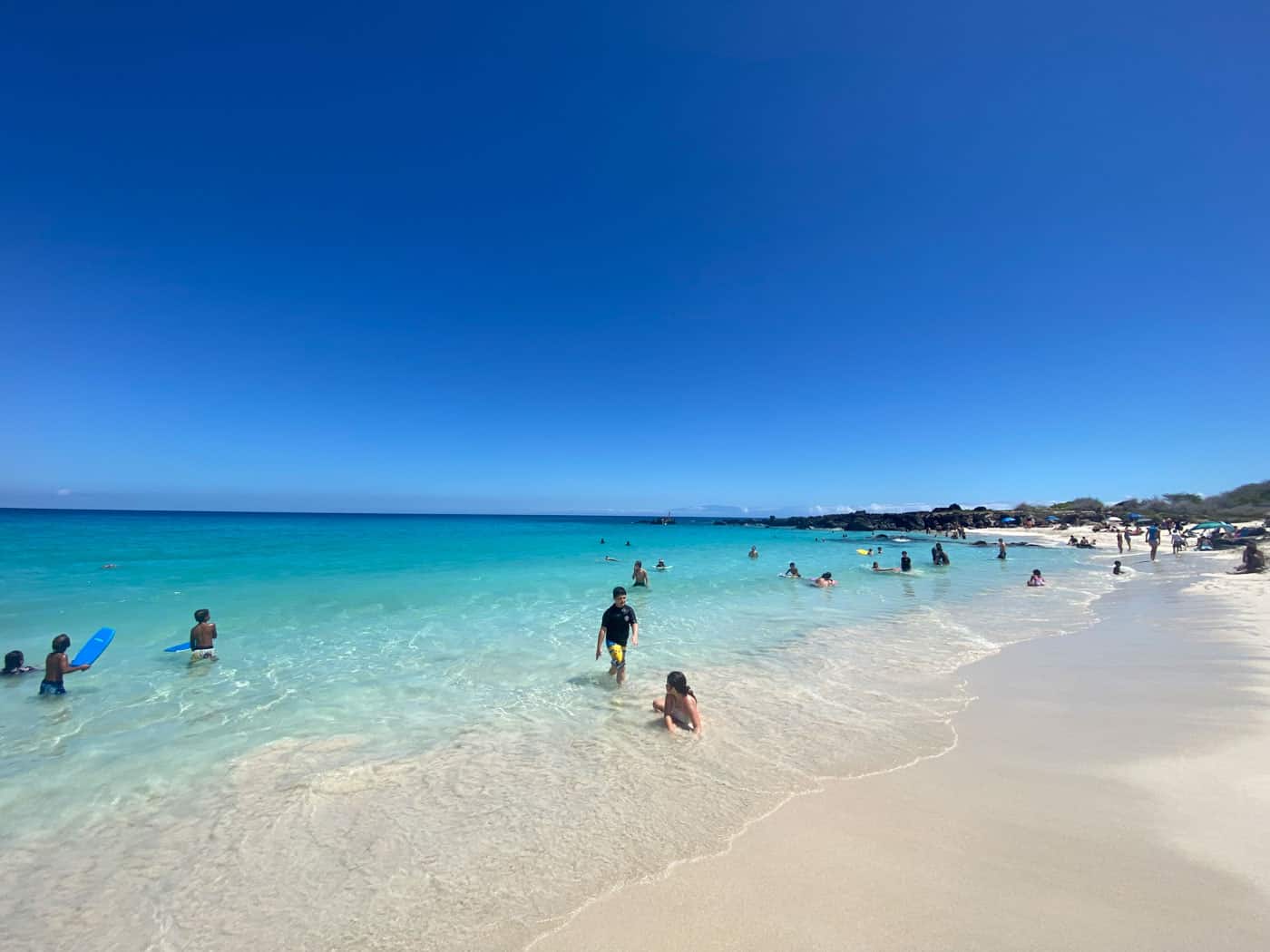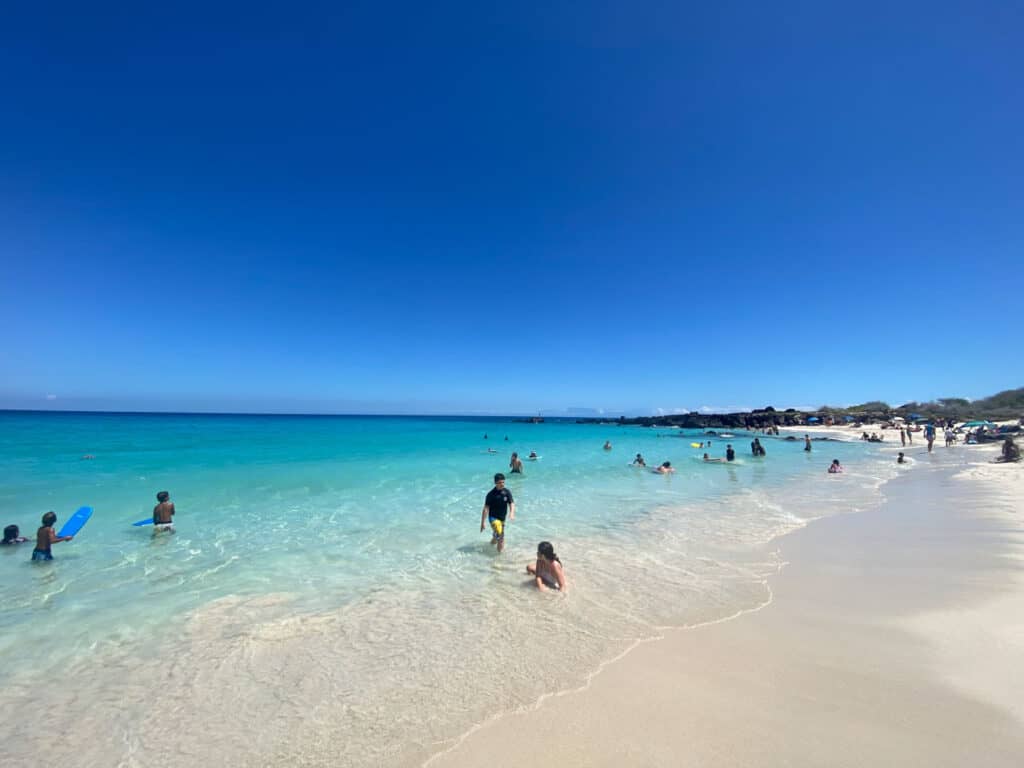 Make sure to get to Kua Bay early, since parking spots are limited at this beach. Bring some beach towels and chairs, as well as a few snacks, since there aren't any restaurants nearby.
Explore Kailua-Kona
After the beach, head south to the town of Kailua-Kona. Kailua-Kona is a cute little town to explore, filled with gift shops, boutiques, and cafes. You can easily cover the town on foot.
Kailua-Kona's HIstorical Sites
While you're exploring, don't miss Hulihe'e Palace, a former vacation home for Hawaiian royalty, as well as Moku'aikaua Church, the oldest church in the Hawaiian islands, dating back to 1820.
Where to Eat Lunch in Kona
For lunch, I recommend stopping at Kona Brewing Company. Beer drinkers will love this local brew, their pizzas are delicious, and the garden setting can't be beat.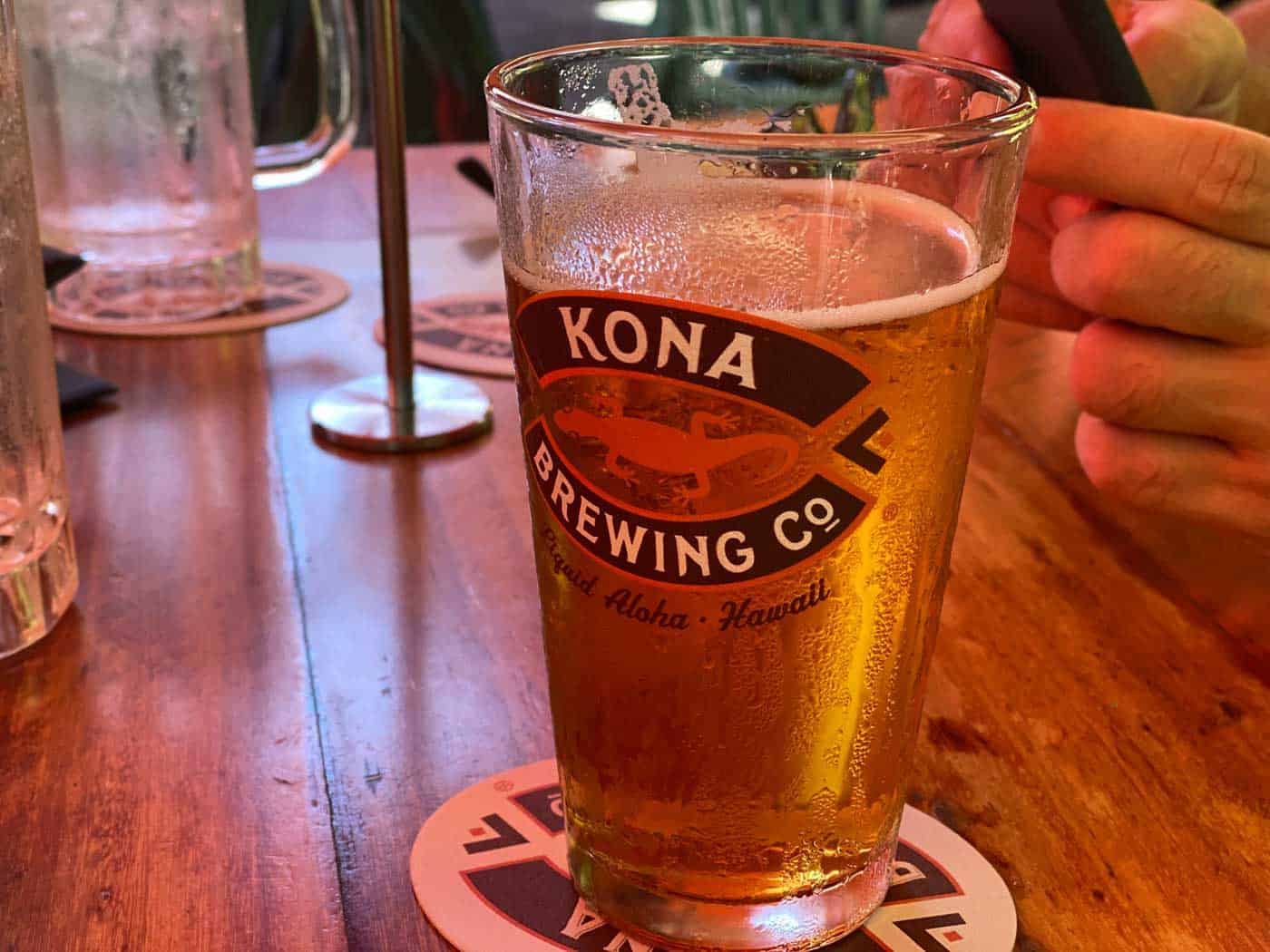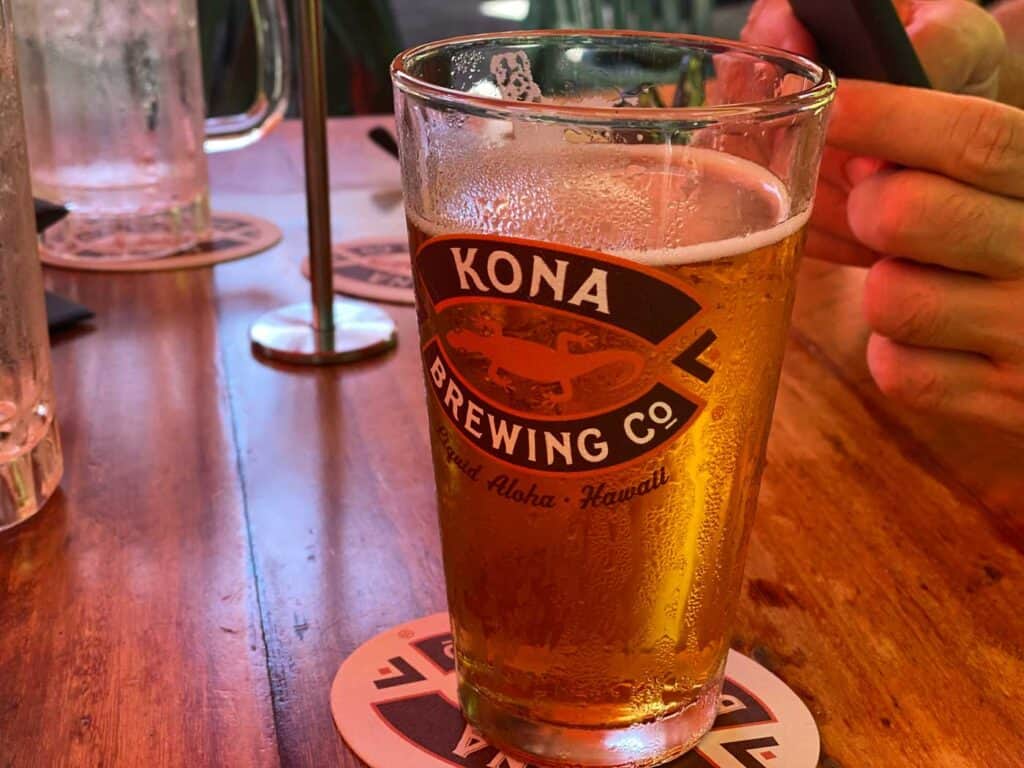 Pu'uhonua o honaunau National Historical Park
South of Kona, visit Pu'uhonua o Honaunau National Historical Park, one of Hawaii's most sacred historic places. This 180-acre historical park was once the home of royal grounds, and a site where ancient lawbreakers could seek refuge if they broke kapu, the sacred laws of Hawaiian culture.
Dinner at The Mauna Lani
Finish your day with dinner at the Mauna Lani hotel. The hotel has two restaurants to choose from and both are fantastic.
The Canoe House is the more upscale restaurant, and features panoramic views of the ocean. HaLani is a more casual restaurant that often has live traditional Hawaiian music and dancing. You can't go wrong with either one!
Day 3: Road Trip to Hawaii Volcanoes National Park
For your third day in Hawaii, you'll check out the island's active volcanoes and explore the scenic southern coast. This day trip will take most of the day, so make sure to get an early start. Here's a few important tips for a successful Hawaiian road trip:
If you're driving from the Kohala coast, I recommend taking the "saddle" road that cuts through the center of the island. It's a very scenic drive where you can watch the landscape change from coastal to lava to rainforest! Watch out for the goats.
Bring heavy snacks or a picnic lunch with you on this road trip, since there aren't many food options near the places on this road trip.
Hawaii Volcanoes National Park
For your first stop, visit the Hawaii Volcanoes National Park, which is one of the most incredible National Parks I've ever visited! The park encompasses the summits of two of the world's most active volcanoes, Kilauea and Mauna Loa.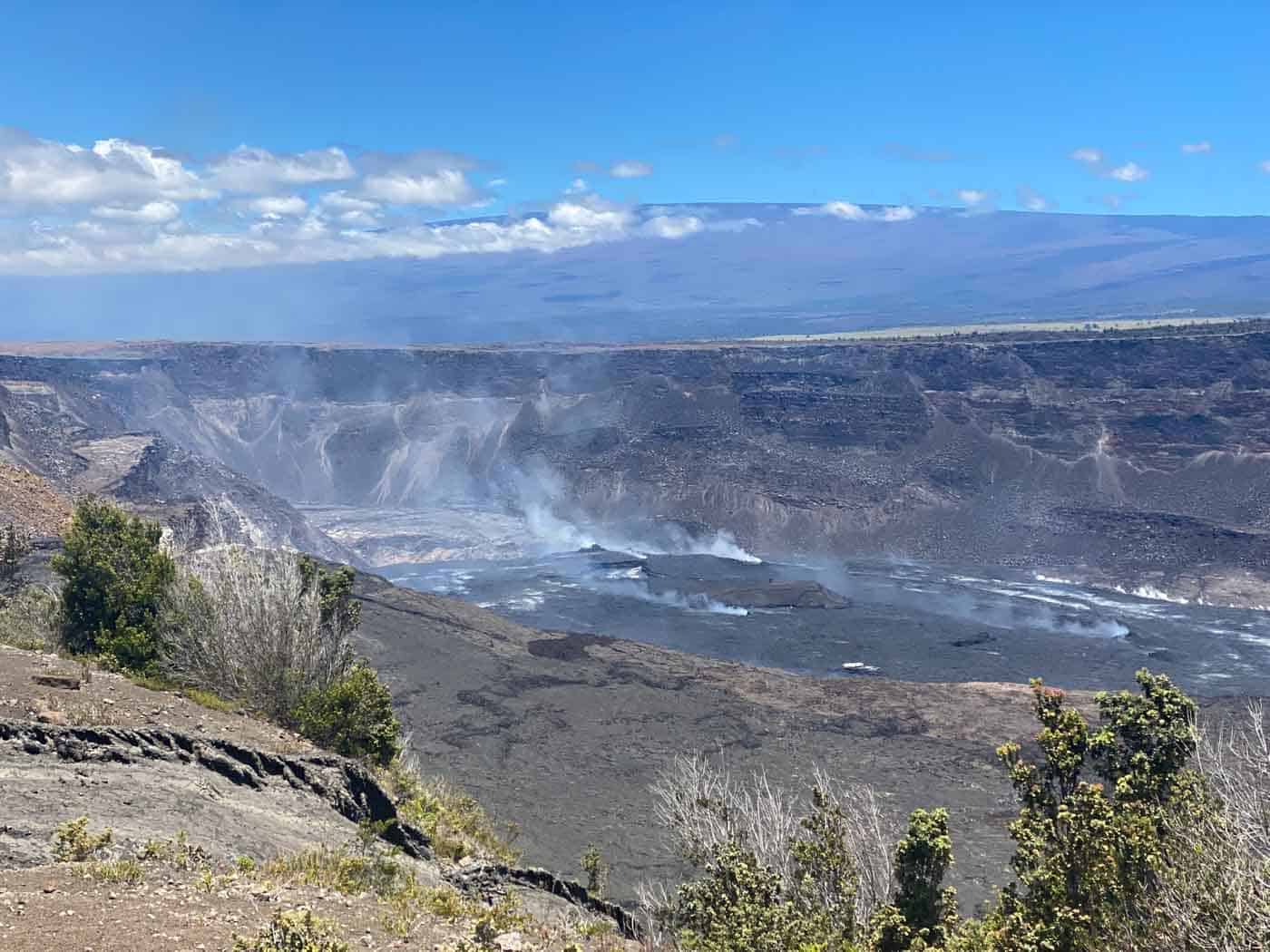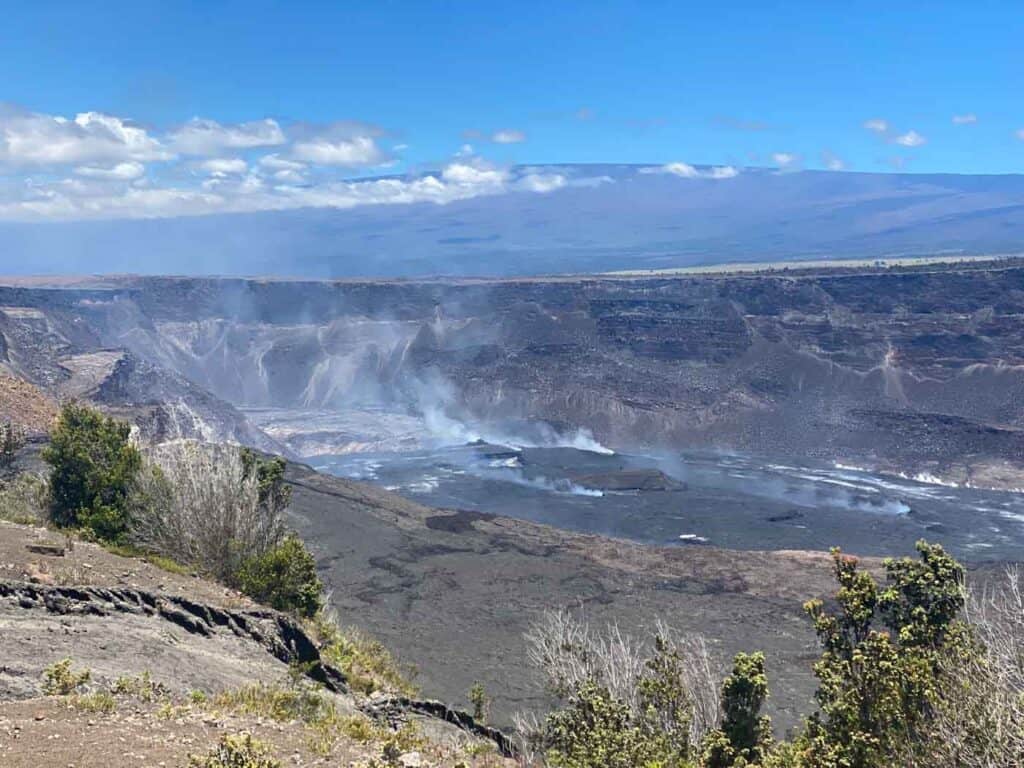 The best place to start is the Kilauea Visitor Center. At the visitor center, the park rangers can guide you through the best places to view the current lava flow. Most visitors will spend 2-3 hours here, either hiking, exploring lava tubes, or viewing the active lava flow.
Volcano Winery
If you're up for doing some wine tasting on your way out of the park, check out Volcano Winery! You can taste some exotic varietals like Infusion Tea Wine, or Macademia Nut Wine. Only in Hawaii!
Punalu'u Black Sand Beach
Once you've had your fill of volcanoes and lava tubes, continue southwest to get to Punalu'u, one of the most beautiful black sand beaches in Hawaii. If you've never seen a black sand beach before, you'll be stunned by the colors! This is a great stop to relax and enjoy your snacks or picnic lunch.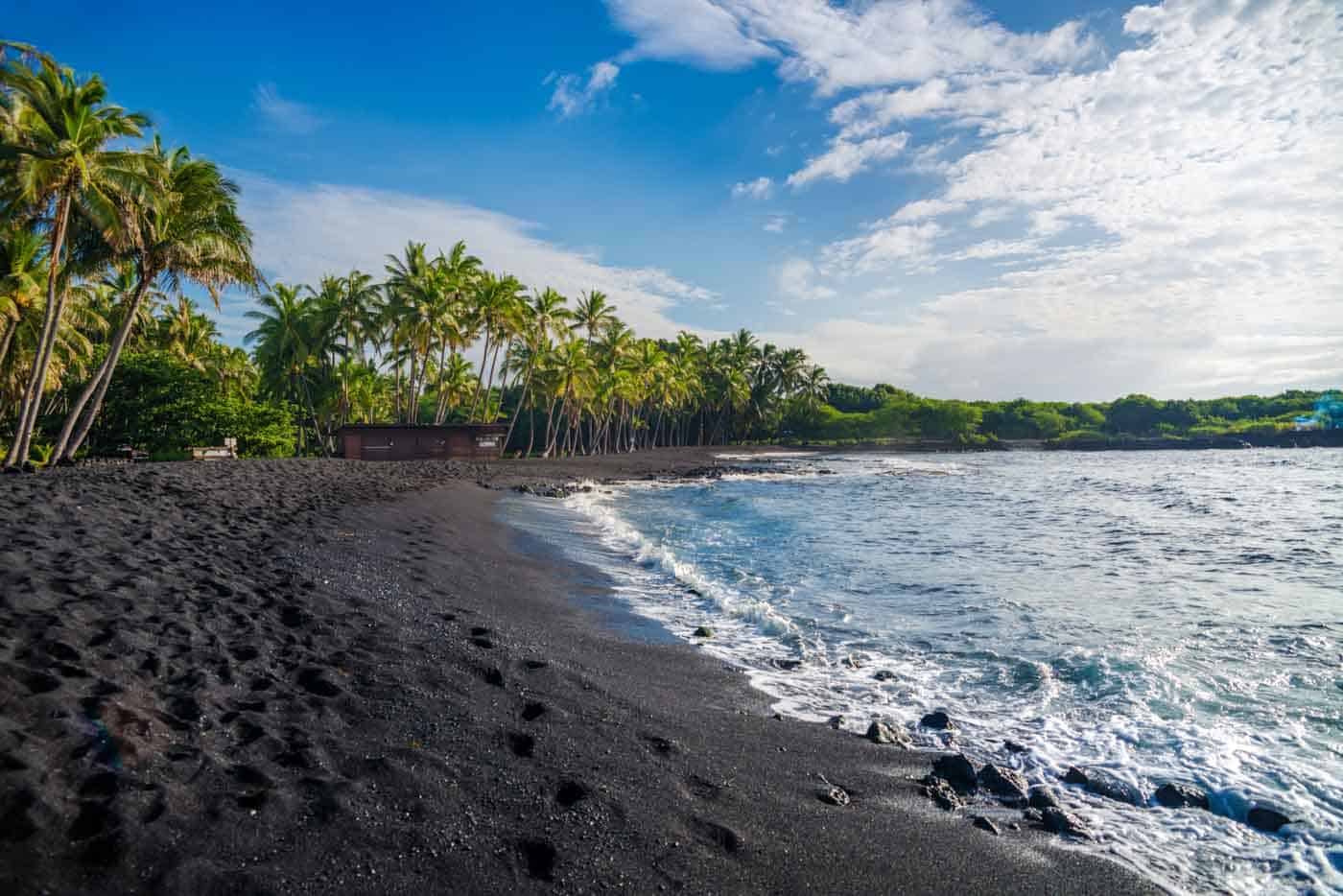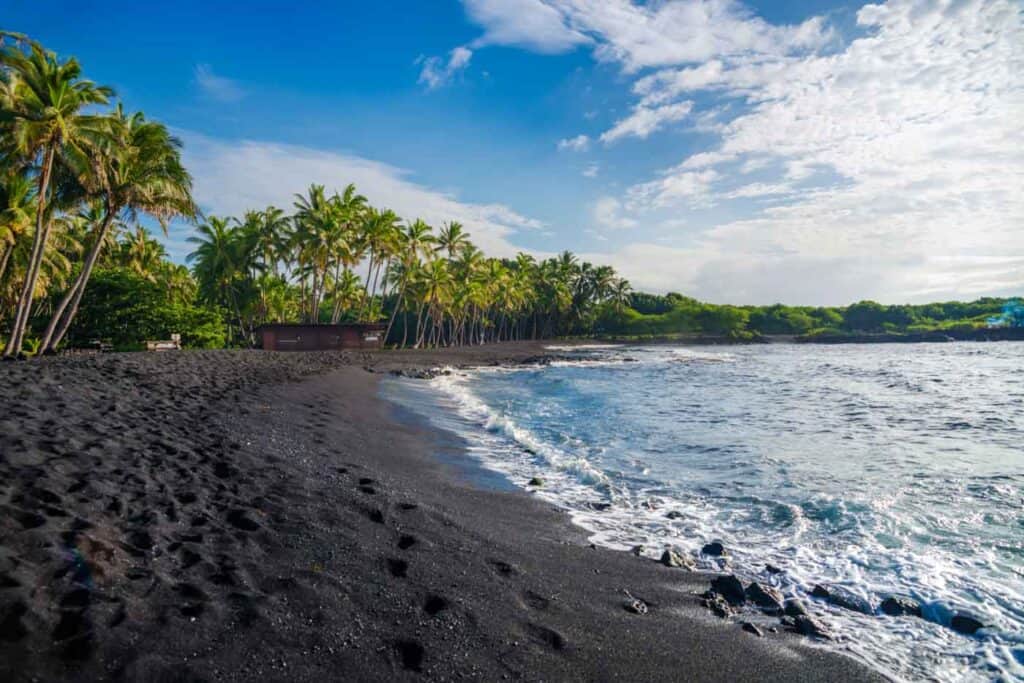 Hawksbill and Green Sea Turtles
While you're at the beach, be on the lookout for honu, the giant Hawaiian sea turtles that love to soak in the sun on the warm black lava rocks. Hawaiian sea turtles are protected by state law, so make sure to stay at least 10 feet away from the turtles at all times.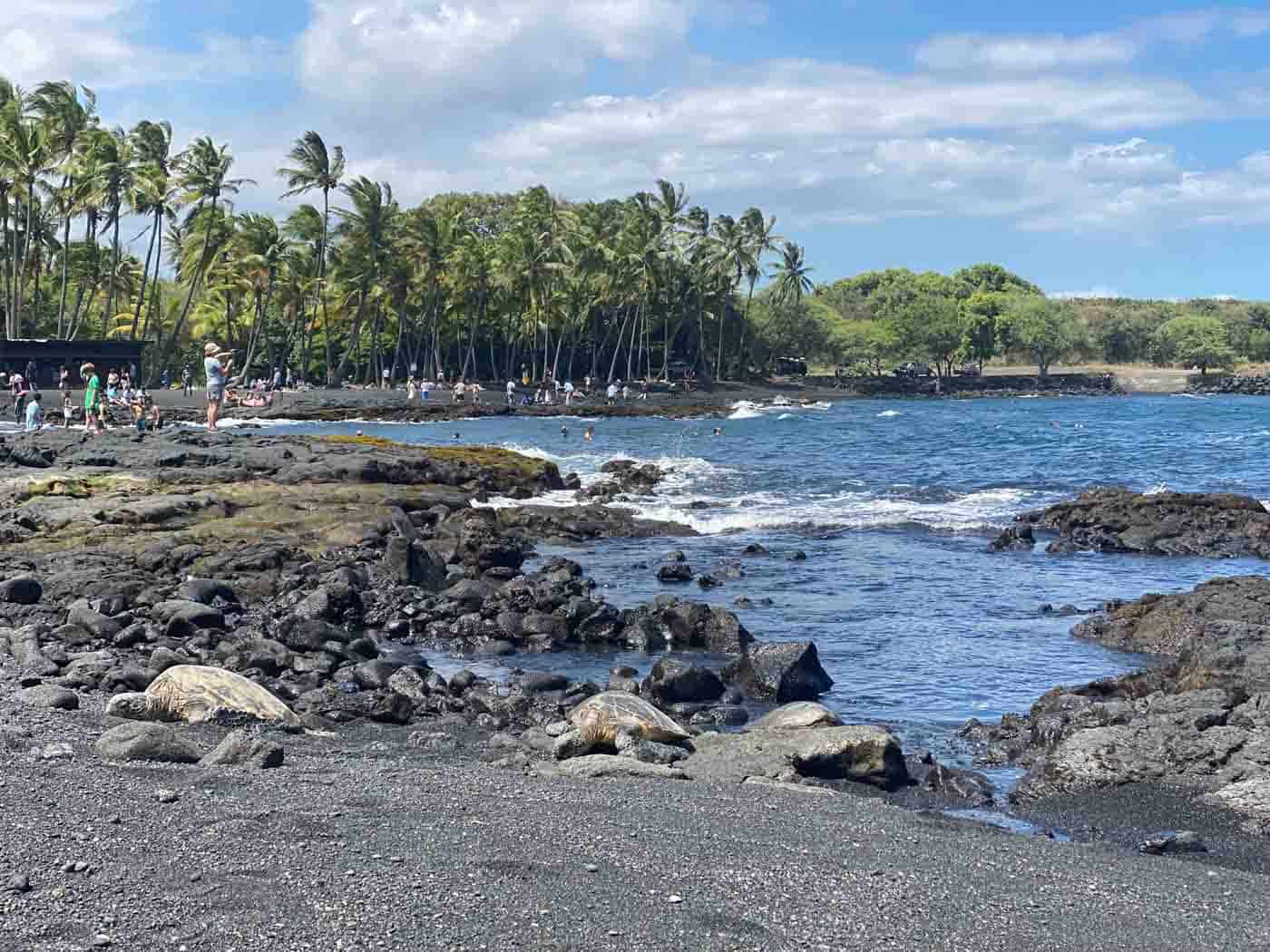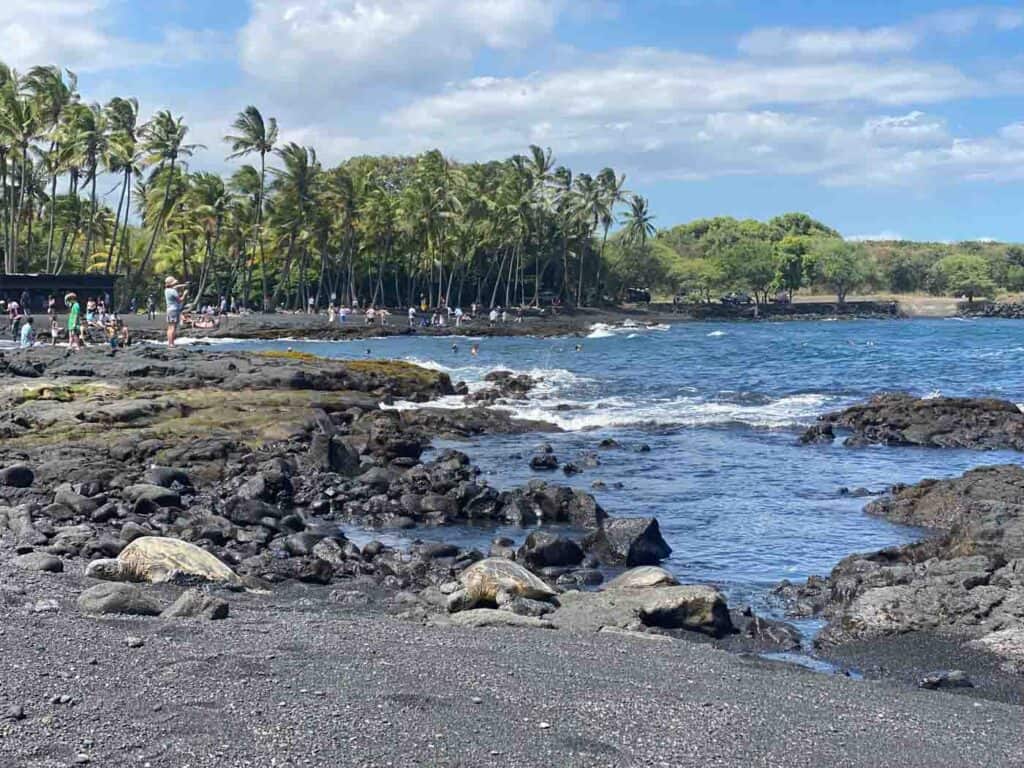 Visit the Southernmost Bar in the US
On your way back north, stop at the kitchy Shaka Restaurant, a roadside restaurant that's famous for being the southernmost bar in the U.S. It's true!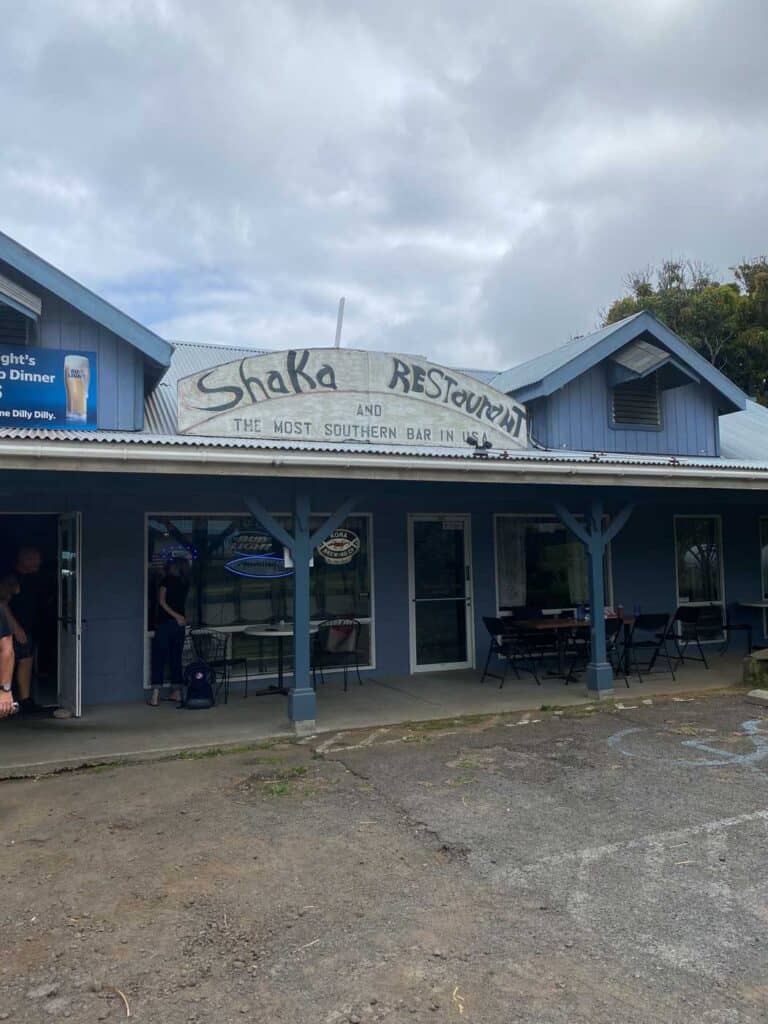 Day 4: North Kohala Coast
For the next day of this Big Island itinerary, head north to explore the North Kohala Coast and the towns of Waimea and Hawi.
Waimea
Kick off your day by exploring the adorable, nearly tourist-free town of Waimea, in the uplands of the island, and home to Hawaii's cowboy and ranching culture.
Ranching culture? Yep – turns out the largest privately-owned cattle ranch in the US is Parker Ranch, located near Waimea.
Back in the early 1800's, vaqueros from Mexico were brought in to help with the nascent but growing beef business in Hawaii – and ultimately developed their own cowboy + island hybrid culture. Paniolo is the term for a Hawaiian cowboy.
Explore the Town of Hawi
Next, drive from Waimea through some beautiful, breathtaking scenery to the little town of Hawi (pronounced ha-vee).
Hawi was one of the centers of commercial operation for the Kohala Sugar plantation, which shut down in the 1970's. An interesting factoid: sugar is no longer produced in Hawaii.
If you haven't eaten yet, I highly recommend stopping at Bamboo Restaurant to fill up before your next stop. The Pacific Rim cuisine is delicious!
Pololu Valley And Black sand beach
After Hawi, drive further up North Kohala to Pololu Lookout. From here, you've got an amazing view of the Pololu Valley and the black sand beach below.
I highly recommend doing the hike down into the valley and on to the beach, where you can relax and enjoy a relatively crowd-free beautiful beach. The hike is 0.6 miles each way, but it's steep! Most hikers complete one way in 25 minutes, so allow about 90 minutes for the hike overall.
Enjoy Your One Week Big Island Itinerary with a Luau For DInner
No 7 day Big Island itinerary would be complete without a luau! So tonight, plan on enjoying the Hawaiian culture by doing just that.
You'll be mesmerized by the dancing, storytelling, music and delicious traditional Hawaiian food that you'll experience at a luau. Here's the luau I recommend:
Day 5: SNorkeling and Helicopter Tour
Day 5 of this one week Big Island itinerary is all about adventure! You will enjoy the marine life and ocean, and see arial views of the island, too.
snorkeling at Kahalu'u Beach
Located just south of Kona is Kahalu'u Beach, one of the best snorkeling spots on the Big Island! This is a great snorkeling spot for beginners and kids because of how clear and calm the water is. You'll see so many different kinds of tropical fish, along with sea turtles and living coral.
Helicopter tour
Once you've seen Hawaii from the sea, it's time to see it from the sky! One of the best ways to see the island of Hawaii is to view it from a helicopter. It's truly a once-in-a-lifetime experience you won't forget!
The helicopter tour will give you amazing views of the beaches, rainforests, waterfalls, and even the volcanoes. It's the best vantage point to see the active lava flows. Here's the one I recommend!
Day 6: Hapuna Beach and Manta Rays
Today you'll enjoy one of the island's most beautiful beaches. And later on at night, you'll partake in an adventure that you can only experience in Hawaii!
Hapuna Beach
Get an early start to your day so you can arrive at Hapuna Beach before it gets crowded. Hapuna Beach is one of the most popular beaches on the Big Island and is best known for its clear, calm, electric-blue water. It's the largest of the white sand beaches on the island and it's the perfect place to spend your day.
Night Snorkeling with Manta Rays
Tonight, plan on doing one of the most unique things to do on the Big Island: snorkeling with manta rays at night! Hop on a boat at sunset and travel to the World Famous Manta Ray Village, where you'll be able to get up close and personal with these magnificent creatures. Here's the tour I recommend:
Mauna Kea Summit
If snorkeling isn't for you, an alternative for tonight is to visit the summit of Mauna Kea. At over 9,000 feet, Mauna Kea is the highest point in Hawaii, but is a dormant volcano: it hasn't erupted for over 4,000 years. It's the best place on the Big Island to watch the sunset and stargaze.
If you visit Mauna Kea, remember to bring warm clothes! It's not uncommon to see snow at the summit of Mauna Kea, so make sure to dress accordingly.
I recommend visiting Mauna Kea with a tour. Not only do they outfit you with the right gear (parkas!), but they also have telescopes you can use for stargazing, and you'll get a nice hot meal while you watch the sunset.
Important Safety Note: If you have been snorkeling in the previous 24 hours, don't visit Mauna Kea! Also watch out for signs of altitude sickness, and if you experience any, descend the volcano immediately.
Day 7: Explore Hilo
For the last day of your 7 day Big Island itinerary, explore the town of Hilo, located on the rainy, eastern side of the island.
Akaka Falls
Start your day by exploring the Akaka Falls State Park, home to one of the most beautiful waterfalls on the island, Akaka Falls. You can take a short 0.4 mile scenic trail that will take you to an overlook of the 440 foot Akaka Falls waterfall. This trail will also give you a view of the park's other waterfall, Kahuna Falls.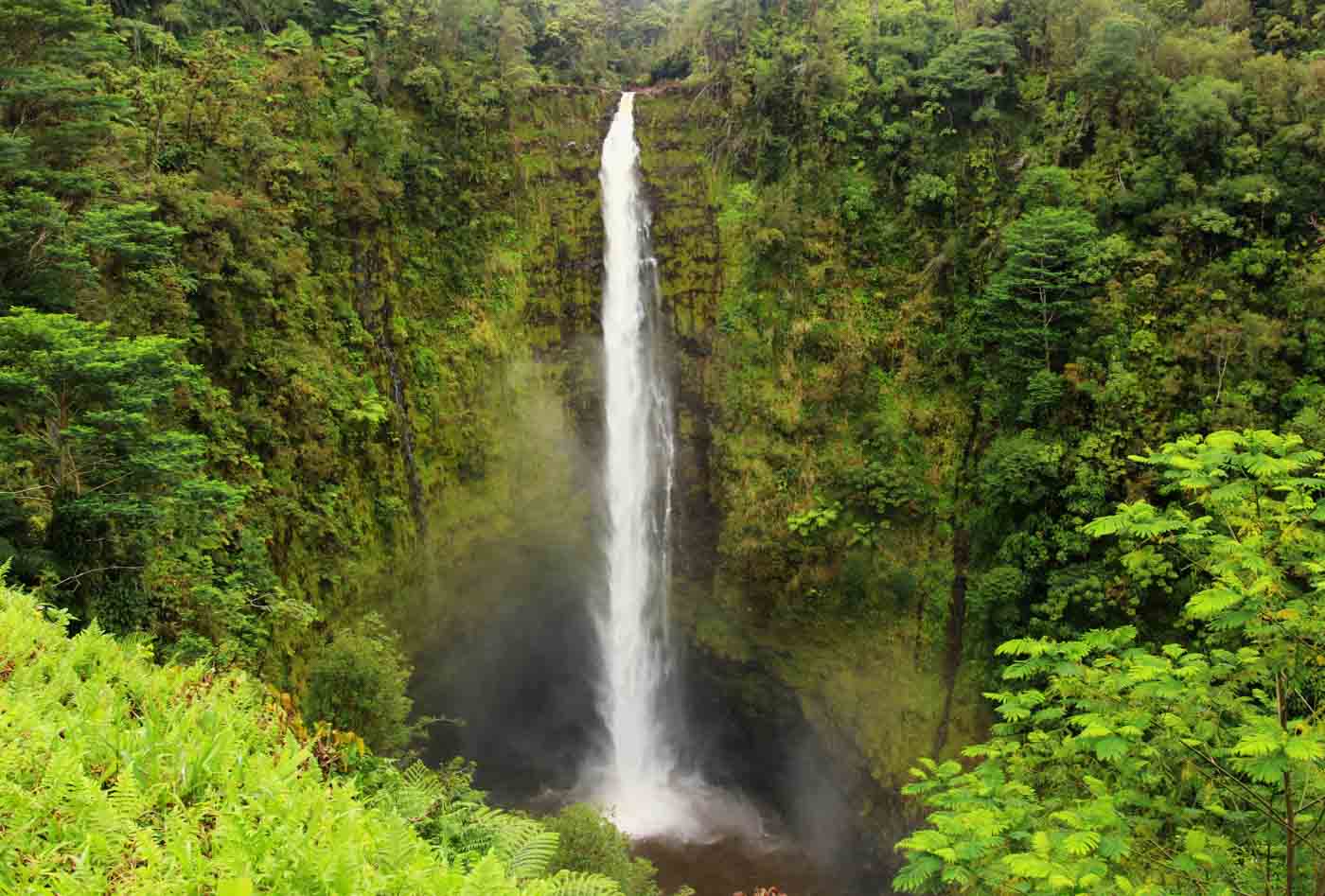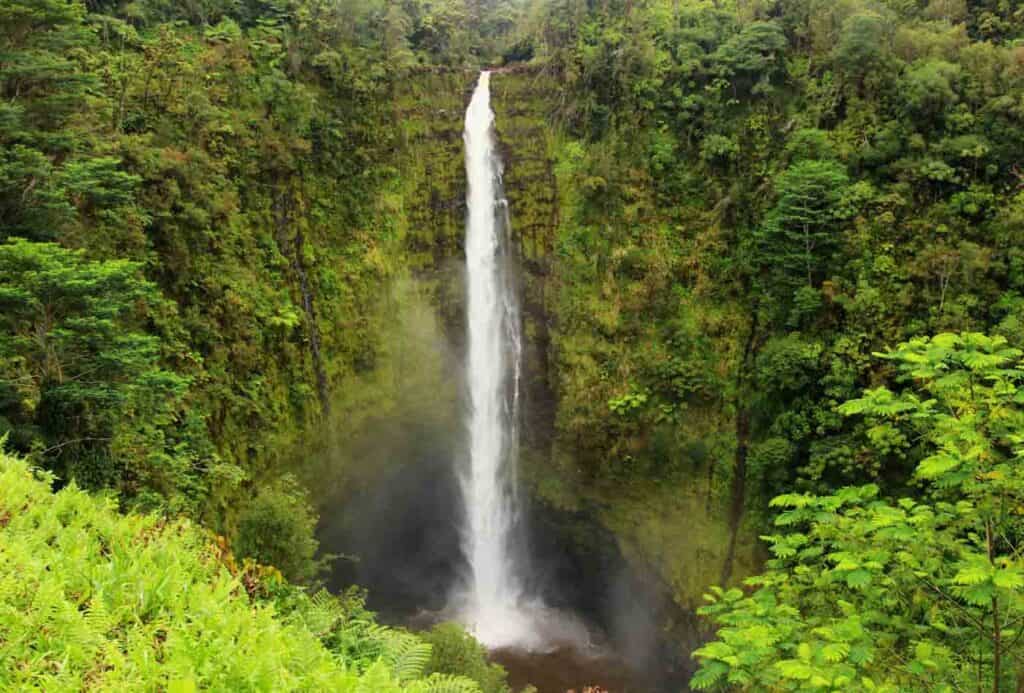 Rainbow Falls
Head towards the town of Hilo, stopping on the way at Rainbow Falls. This waterfall is easily accessible, and if you get there early enough in the daytime, you just might see rainbows!
Hilo and The Hilo Farmer's Market
After chasing waterfalls, check out the town of Hilo which is fun to explore on foot. I recommend seeing all of the amazing local produce at the Hilo Farmer's Market.
Located on the corner of Mamo Street and Kamehameha Avenue, the market is open every day. It's a great place to pick up snacks for the rest of your day on this side of the island.
Big Island Ziplining Adventure
If you're up for more adventure for the afternoon of your last day of this week in Hawaii, you can't miss doing a ziplining tour! I love this tour because it's incredible scenic, and also located close to where you'll be in Hilo for the day.
One week on the Big Island goes fast, doesn't it? I hope that this guide has helped you plan your Hawaiian vacation! For more help, check out my guide on the top 10 Hawaii vacation tips. You'll also love all of my other blog posts on Hawaii!