10 Hawaii Vacation Tips for First Time Visitors
This site uses affiliate links and I may earn a small commission when you use my links and make a purchase, at no extra cost to you. 
I've rounded up all of my best Hawaii vacation tips for first-time visitors to the islands! If you're doing some Hawaii vacation planning for your upcoming trip, these tips will help you with everything from choosing the best island and ideal accommodation, to thinking through how to spend each one of your days on your vacation. Here's everything you need to know before visiting Hawaii for the first time!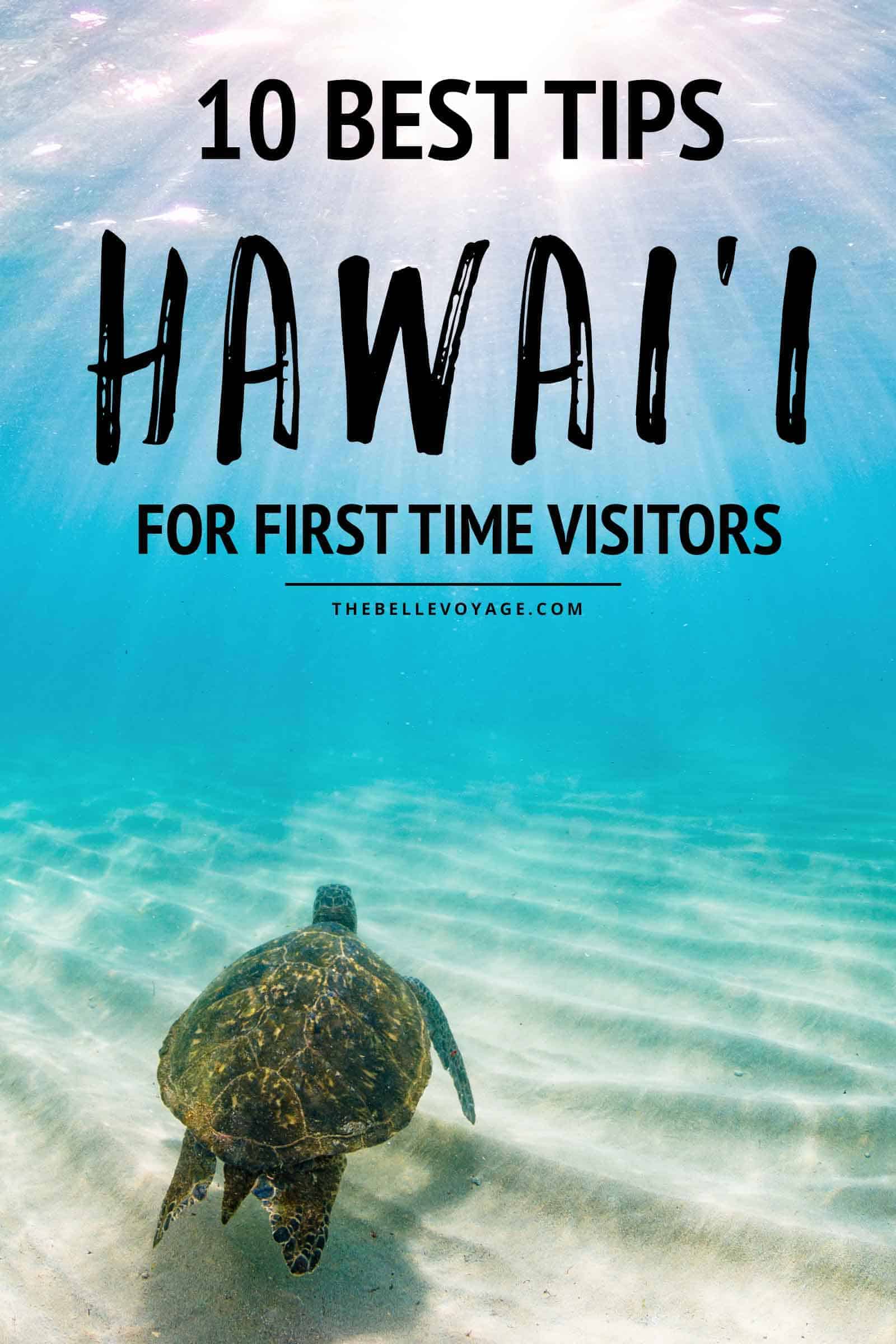 My Top 10 Hawaii Vacation Tips for the Perfect Trip
If you're in the midst of your Hawaii vacation planning, these ten tips will help you craft the perfect trip! One thing is for sure, and that is that you're practically guaranteed to have an amazing time during your visit to Hawaii's islands. Aloha!
1. Pack Eco-Friendly Sunscreen for Hawaii
This Hawaii vacation tip is incredible important, which is why I'm listing it first. Did you know that using "regular" sunscreen can have harmful effects on marine ecosystems?
Many first-time Hawaii visitors are eager to spend time snorkeling and enjoying Hawaii's gorgeous marine life during their time on the island.
What tourists to Hawaii may not realize is that regular sunscreen can have detrimental effects on Hawaii's fragile ecosystem.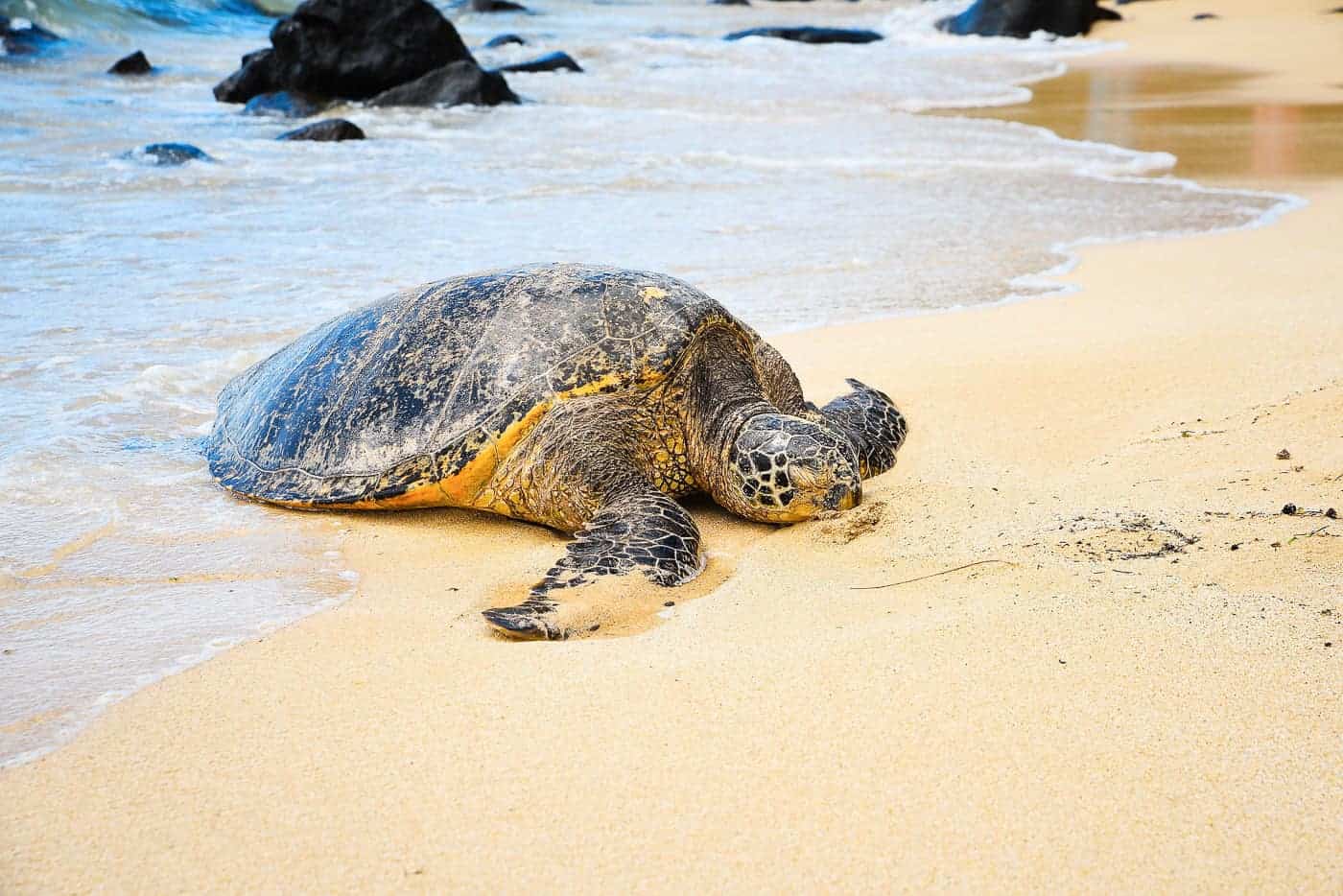 For this reason, when you're thinking about what to pack for Hawaii, make sure to bring biodegradable sunscreen with you. The one I've linked to here is even a travel-size version!
Important Packing tip for Hawaii: Protect Hawaii's fragile ecosystem by packing biodegradable sunscreen. I love this SPF 30+ reef-safe sunscreen because it won't harm coral reefs or marine life.
Bringing eco-friendly sunscreen to Hawaii is such an easy thing to do, and it'll have a huge impact. Please, please, please help do your part in protecting Hawaii's sea creatures and marine life.
2. Choose the Best Hawaiian Island for Your Vacation
As part of your Hawaii vacation planning, you're probably wondering which island to visit.
The million dollar question for many people planning their first trip to Hawaii is: how do I pick which island to visit? This is a tough one! My best answer is that you really can't go wrong.
Lucky for you, I've written a guide to the best island to visit in Hawaii.
If you don't have time to read the full post, in summary, I would recommend Kauai or Maui for honeymooners, Oahu or Kauai for families with small children, The Big Island for families with school-age kids or teens, and Lanai for travelers who just want to get away from it all.
Visiting Multiple Islands in Hawaii
While many people visit more than one island during their time in Hawaii, personally, I don't think that's necessary. I'd advise you to spend more of your time enjoying the island you're on, instead of spending a half day traveling between them.
One exception to this advice is if you plan to visit Hawaii for at least two weeks. If you have that much time in the islands, then I would definitely recommend getting to see more than one island.
Good combinations would be Maui and Kauai, Oahu and Lanai, or Kauai and the Big Island (check out this perfect 7 day Big Island itinerary or an awesome Kauai itinerary for more details). You really can't go wrong in picking a combination, but the three I've listed here will give you a nice mix of different experiences.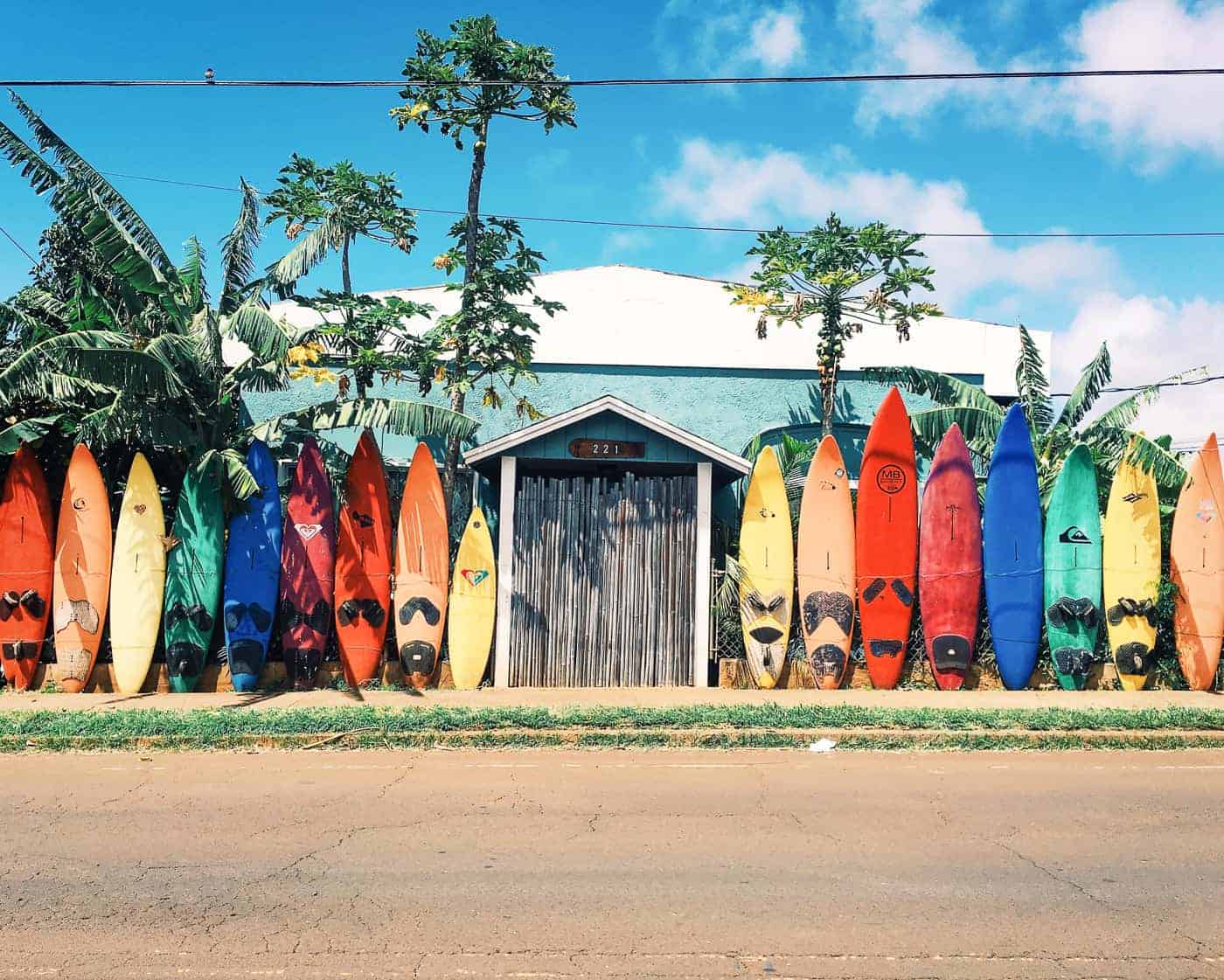 3. A Hawaii Vacation Tip that Will Save You Dollars: Consider Accommodation with a Kitchen
If you haven't visited Hawaii before, you might be surprised to see the prices of food once you arrive. The cost of food and drinks in Hawaii are incredibly high, which means that eating out can quickly get expensive.
As you're doing your Hawaii vacation planning, keep in mind that one of the best ways to save money on a trip to Hawaii is to book accommodation that includes a kitchen.
Rather than staying in a traditional hotel room, look for residence-style hotels or condo rentals. This way, you'll be able to prepare your own meals.
Even if you just prepare your own breakfasts and lunches and eat out for dinner, you'll be saving a ton.
Accommodation with a Kitchen Will Allow You to Enjoy Hawaii's Fresh Catch
Even better is to find a place where you have access to a grill. There are incredible local fresh fish markets on the islands, and having a grill will allow you to enjoy the fresh, local seafood.
One of my favorite things to do for dinner in Hawaii is to grab a few filets of the day's catch from a market and grill them with simple seasoning. Along with easy side dishes from a market, this makes for a delicious meal.
Check out accommodation options in Hawaii on Maui, Kauai, The Big Island, Lanai and Oahu.
If you're not keen on cooking, there's still tons of amazing eats to be had on all of the Hawaiian islands. If you're heading to Kauai, check out my post on the best places to eat in Kauai.
Pro Travel Tip: These days, travel can be more uncertain than ever. Check for any COVID-related restrictions at your destination, and never travel without travel insurance! I recommend SafetyWing, because they have flexible + affordable insurance plans, and also cover COVID-related impacts on your trip (not all companies do)!
4. Plan on Renting a Car to See the Best of Any Hawaiian Island
Even if you're staying somewhere that's easily accessible from the airport, it's generally worth renting a car in Hawaii. Why? Well, public transportation options aren't great for getting around each individual island, so you'll need a car if you really want to explore.
Some of Hawaii's best gems are off the beaten path, and with a car, you won't miss out on any of them.
Since you'll have a car during your trip, an additional tip is to check what the parking options are at your hotel or rental. Many hotels in Hawaii charge a daily parking fee.
If that's the case, you'll want to be sure to factor that in to the total cost per night of where you plan to stay.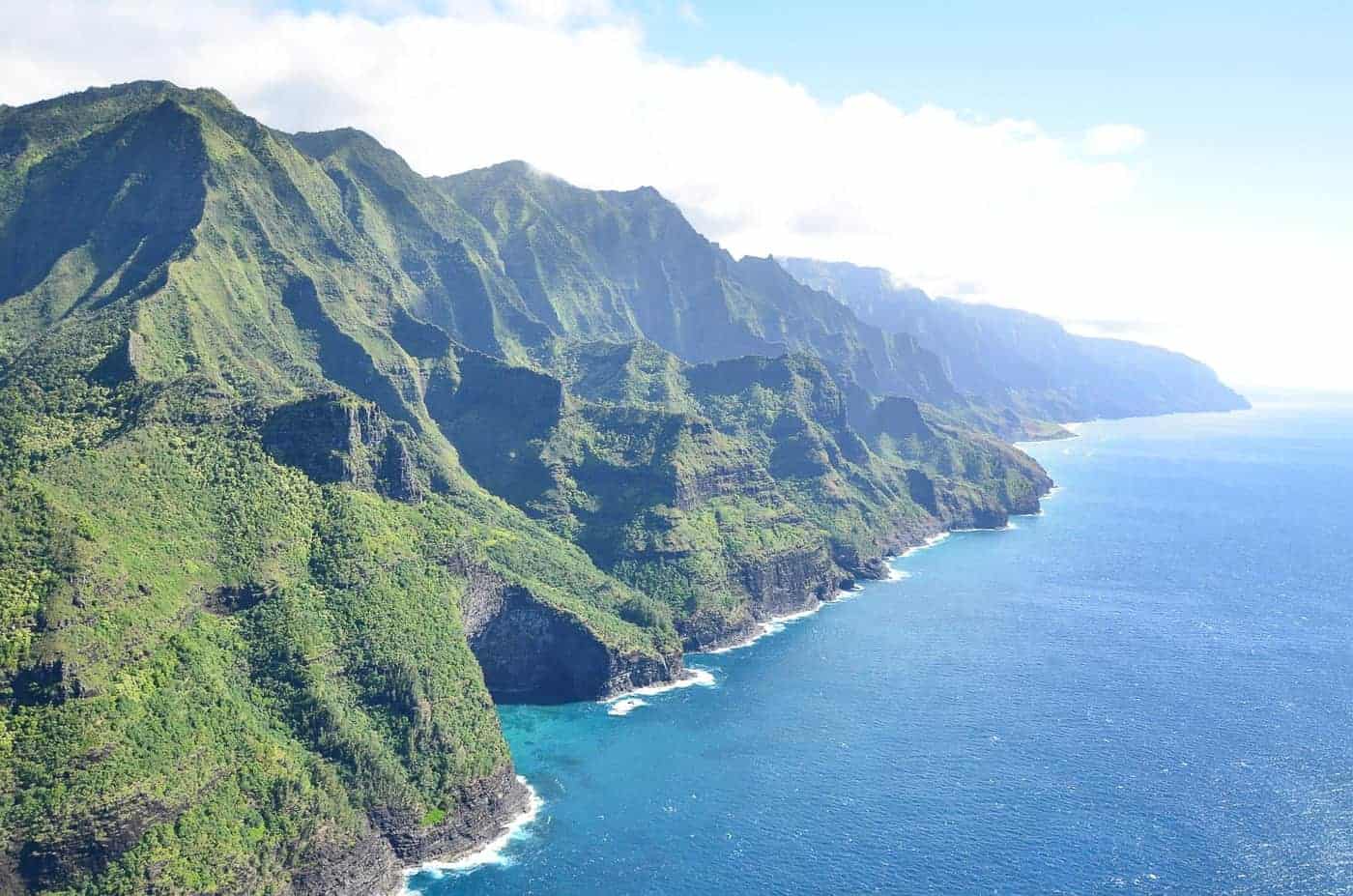 Speaking of renting a car, you'll be glad you have one during your trip, so that you can get off the beaten path to discover hidden spots that make the islands of Hawaii so magical.
This is one of my best Hawaii vacation tips! While it can be tempting to spend your entire time in Hawaii laying by the pool or on the beach, to really make the most of your Hawaiian vacation, spend some time outside of the tourist hotspots.
For example, while Hawaii's beaches tend to get all of the attention, there are some amazing inland hikes on each island that are incredibly under-rated. Adding these to your itinerary will make for a very memorable trip.
The same goes for Hawaii's cities and towns. Many tourists stick to mainstream areas including Wailea, Lahaina and Waikiki, but it pays to venture a bit further to truly experience Hawaiian culture.
On the Big Island, venture outside of Kona and Kohala to check out Hilo and Hawi. On Kauai, explore outside of Poipu and visit the small, charming town of Hanalei.
6. Prepare for Jet Lag and Plan Your Schedule in Hawaii Accordingly
As part of your Hawaii vacation planning, make sure to consider the time difference between the US mainland and Hawaii.
What most visitors to Hawaii from the mainland US may not realize is that there is a significant time difference between the islands and the mainland.
Hawaii is three hours behind California and six hours behind the East Coast. There's a few implications to the difference in time zone when it comes to visiting Hawaii for the first time.
First, plan to incorporate a bit of time to recover from jet lag during the first few days of your trip. This especially goes for families who are traveling with small children.
Kids' sleep schedules are likely to be thrown off by even a small difference in time zone.
Don't be surprised if your kids wake you at 3 or 4 am during your first few days in Hawaii! Bring a few activities that they can do if they wake up before dawn, and build in some extra nap time and early bedtimes during the first part of your trip.
Plan Your Days in Hawaii on an Earlier Schedule
Second, keep your earlier schedule in mind when you're making your day-to-day plans. An 8am hike in Hawaii might not feel as early as it would back home, and an 8pm dinner reservation might feel incredibly late.
Plan to shift your days by a few hours to help with your jet lag recovery.
You're also likely to find that most of Hawaii seems to run on an early schedule. Many people are up at sunrise to catch the good surf, and there's not much nightlife going on after 9 or 10pm.
7. Check out the Local Eats in Hawaii
Let's face it: many of the restaurants in Hawaii are geared towards tourists. While these places are certainly worth visiting, you'd be missing some of the best eats in Hawaii if you didn't check out some of the local favorites during your stay.
Not only are these restaurants generally less expensive, they're also great places to try Hawaiian specialties such as poke or plate lunches
You may have to create an account if you don't already have one, but it's free – and absolutely worthwhile for the quality of the suggestions.
8. Hawaii Vacation Planning: The Weather Forecast
Many first-time visitors to Hawaii might be surprised to see rain in the forecast. Don't panic!
This isn't unusual at all. Even though Hawaii is renowned for its incredible weather and sunny days, it's not uncommon to have frequent rain spells on the island. After all, it is a tropical destination.
The good news? Rain spells in Hawaii don't usually last long at all. Often, it'll rain for 15 or 20 minutes in the afternoon, and then the sun will come right back out.
In addition, Hawaii has many different microclimates, even within one island. What that means is that even though you might see rain forecast for the area where you're staying, it may only actually rain in one small pocket of that part of the island.
9. An Important Hawaii Vacation Tip: Adopt "Island Time"
Have you heard of "island time"? It's a saying used in Hawaii (and in other tropical island destinations). Island time generally refers to a relaxed pace of living life, with little regard for a strict schedule or timeline.
In other words, it's the opposite of a "New York minute".
Don't be surprised if it appears that nobody in Hawaii is in a hurry to get anywhere – they're enjoying life on island time! Better yet – try to shift into the same mindset while you're visiting Hawaii.
Do as the locals do and soak in moving at a relaxed, vacation-style pace during your trip.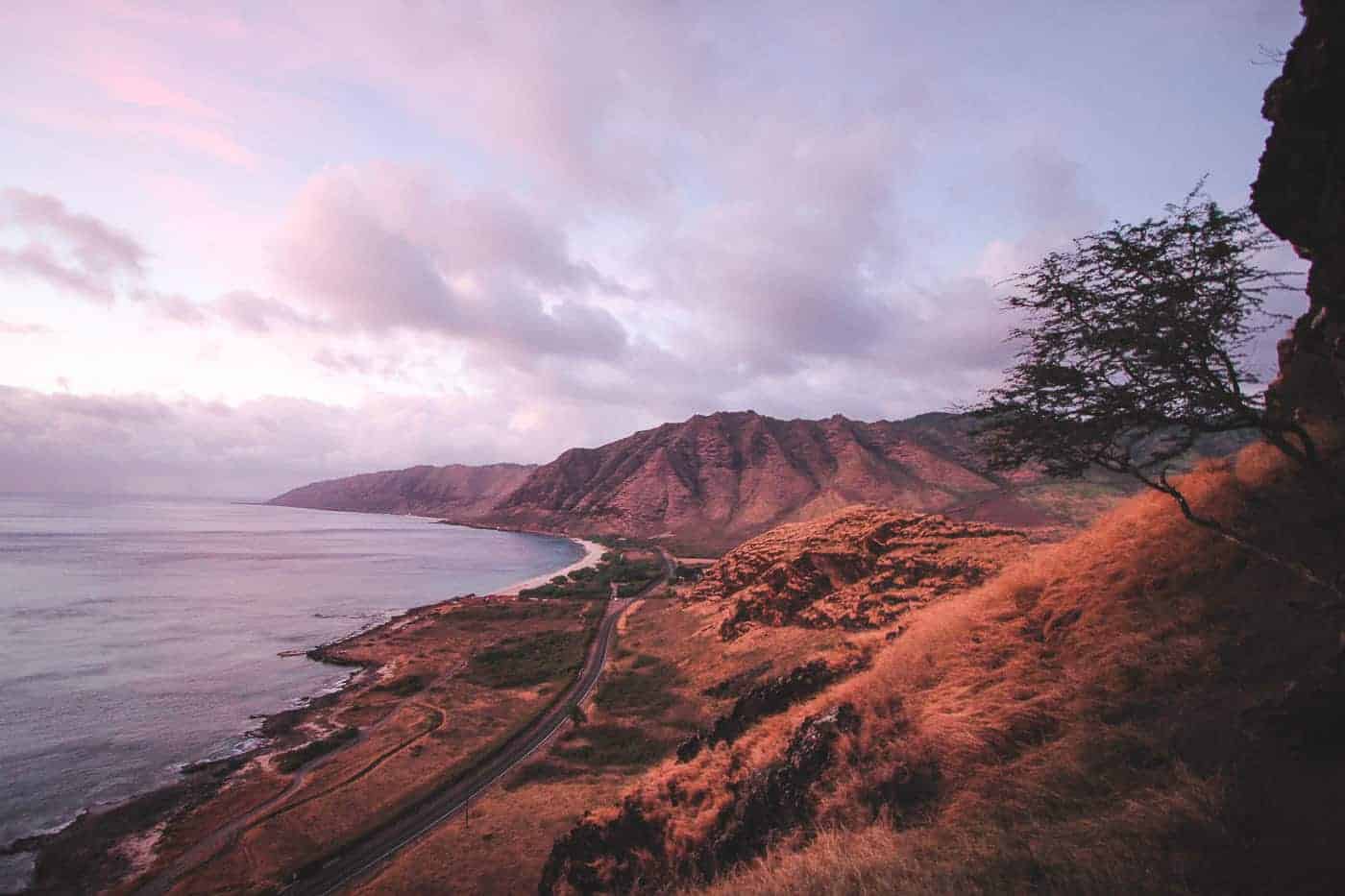 10. A Tip for Saving Money on your Trip to Hawaii
One of my best Hawaii vacation tips for saving money on your trip is to check ahead of time whether or not your accommodation comes with any beach equipment that you can use while you're there.
Things like snorkeling gear, bicycles, surf boards, sunscreen, and beach chairs, can all cost quite a bit to rent or buy once you're in Hawaii.
If you can stay at a place that has gear you can use, you'll save some money by not having to rent anything. In some cases, this can save you $30 – $50 per day, so make sure to factor this in when comparing the costs of accommodation in Hawaii.
There you Have It – My Best Hawaii Vacation Tips for The Perfect Trip!
I hope these Hawaii vacation tips were helpful!  Need some help packing for your trip to Hawaii?  Here's exactly what to wear in Hawaii. You can also check out expert tips on travel packing for women.  And for some packing inspiration, you'll love my summer travel outfits packing list.
Pin it for Later!