Secrets of a Stylish Traveler: Meet Candy
This site uses affiliate links and I may earn a small commission when you use my links and make a purchase, at no extra cost to you.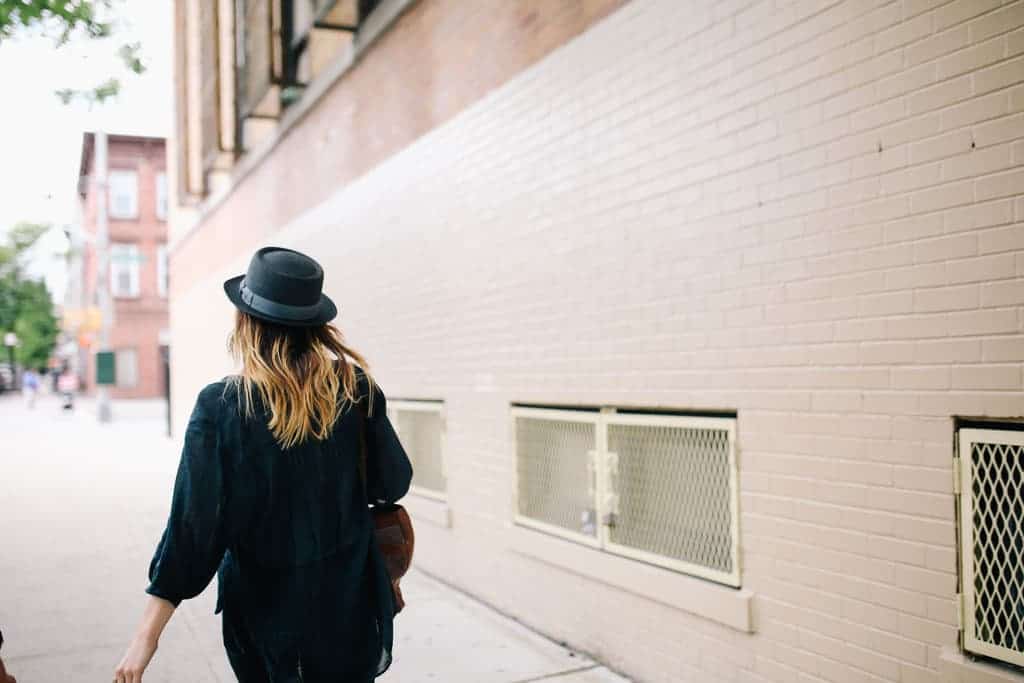 Welcome back to a new series of posts on The Belle Voyage, Secrets of a Stylish Traveler. In this series, I will be profiling a fellow female blogger who shares my love of combining travel with fashion and beauty.
I hope you'll enjoy getting to know some fabulous ladies, learning their favorite travel tips, and checking out some new blogs! Personally, I am excited to get to know each of them. I'm also hoping that that this feature will provide me with validation that I am not the only person out there who cares about things like travel-size makeup. SQUAD.
Interested in being featured on Secrets of a Stylish Traveler? Email me!
Meet Candy from Travel Pockets!
Today I am very excited to introduce you to Candy Waltrip from Travel Pockets. Whyyyyy am I so excited?
Cuz we're friends, like, in real life too. I KNOW.
Candy is a fellow San Diego-dweller, so when neither of us are actually traveling (no small feat) we can hang out and do stuff like take blog photos without boring anyone else to death. HA.
No but really, check out the Travel Pockets blog!  Candy and her sister, Crystal, are so sweet and collaborate to curate a very fun travel and fashion blog geared towards female travelers.  Their photos are stellar (you HAVE to check out their videos from Iceland – amazing) and they also have some exciting trips coming up this year…but I'll let her tell you about that!
Please tell us a bit about yourself, your blog, and how you came to love travel.
I grew up in Japan and moved to the US when I was eighteen. After I graduated from college, I started traveling. It's a super long story of how all this traveling started. Well, I want to say it was more like living in other countries and not traveling because I always went not knowing how long I would be there.
I lived in Norway for about 4 months then lived in Singapore for about a year. After Singapore, I lived in Hong Kong for about 6 months. I've lived in several different cities in the US, but right now I'm in San Diego.
A little over a year ago my sister and I decided to start a travel and fashion blog together. We both love traveling and were frequently sharing our photos on social media like Facebook and Instagram. We would often get inquiries (mostly friends and family) about our travels and saw that we were getting repeat questions and then of course repeating the same answers. We love helping, so we felt like our blog was a win-win for everyone.
What's the last trip you got back from and the next trip you're going on?
The last domestic trip was Pensacola, FL.
Last international trip was Japan.
My next domestic trip will be Tampa, FL.
Next international trip will be Cuba.
Do you plan out your daily itinerary for each trip or wing it when you arrive?
I usually have an idea of the things I want to explore, but if I happen to see something along the way I don't hesitate to add it to my itinerary.
Tell us about the trip of your dreams!
I absolutely love tropical destinations!! I dream of staying in one of those huts on the water where I can see everything swimming underneath me. O! And I want to go with all of my close friends where we'll each have our own hut.
What's the hardest part about frequent travel as a female?
I always worry if I'm going to have to argue with a taxi driver who is trying to rip me off. It's happened all too often that it's one thing I dread when I get into a taxi (alone) in another country.
What's the longest trip you've taken with only a carry-on bag? Tell us how you did it!
I stayed in Florida for a week with just a carry-on bag. It's doable for me when I travel to warmer destinations.
When I lived in Singapore and Hong Kong, I traveled with one suitcase and one carry-on. I was pretty good at packing basics that were easy to mix and match to make multiple outfits.
Best shopping purchase you've made while traveling?
I always happen to find nifty things in Japan at the DAISO stores. Basically, everything in the store is priced at 100 yen (about $1 US). I swear I always find something that I didn't know I needed. I can't resist buying it when it's surprisingly well-made for the price.
Describe what you'd typically wear on a flight: pajama-ready or celeb-worthy?
I think it's a combination of both for me. I want to be comfy, but at the same time I like to dress up a little. I've gotten off flights and straight to a dinner gathering (without any notice), so being in something that didn't look like PJs was a plus.
You get invited on a last-minute, week-long trip – what's the fastest you can pack a bag?
Maybe an hour? I generally like to take my time packing, so this would be a real challenge for me!
Let's talk travel budgets. Between accommodations, flight upgrades, high-end food, activities, etc. – where do you splurge and where do you try and save?
I usually book my flights and accommodations with points. I don't upgrade unless it's a super good deal. Sometimes high-end food is not as good as street food, so I like to have a mixture. But this also depends on what my budget is at the time. I used to spend money on clothes and other random souvenirs, but now I tend to spend it on museums and shows. Basically, things that aren't necessarily tangible.
What's the one beauty product you can't live without when you travel?
Concealer.
What are your in-flight necessities when it comes to entertainment, beauty, snacks, etc.?
I always carry protein bars, thieves oil, and headphones.
Ever had an overseas spa treatment or beauty salon experience? Do tell!
I had my hair straightened (15 years ago) when I visited the Philippines. Wow, that was a mistake. It seriously dried out my hair.
As far as an awesome hair salon experience…I may be biased, but I love getting my hair cut in Japan. When they shampoo your hair it feels like heaven. You are basically getting a free head massage.
Words of inspiration to women who might hesitate to travel?
When I was younger, I would just book a trip and do absolutely no planning. I love traveling, but sometimes I get a little nervous and the best way to calm my nerves is to plan and research. It's strange that the older I get the more I worry about travel, but I always find a way to calm myself down so that I can keep doing what I enjoy.
If you feel like you're the type of person that is afraid to venture out because of all the possibilities of what could go wrong, I say plan and do research (read blogs because that's exactly what I do) and I promise it will help. Once you get out there, you'll see that it was all worth it.
Thanks, Candy!
You can get to know Candy (and her sister Crystal), and follow their adventures on Instagram, Facebook, Pinterest, Twitter and YouTube.