Secrets of a Stylish Traveler: Meet Evan Kristine
This site uses affiliate links and I may earn a small commission when you use my links and make a purchase, at no extra cost to you.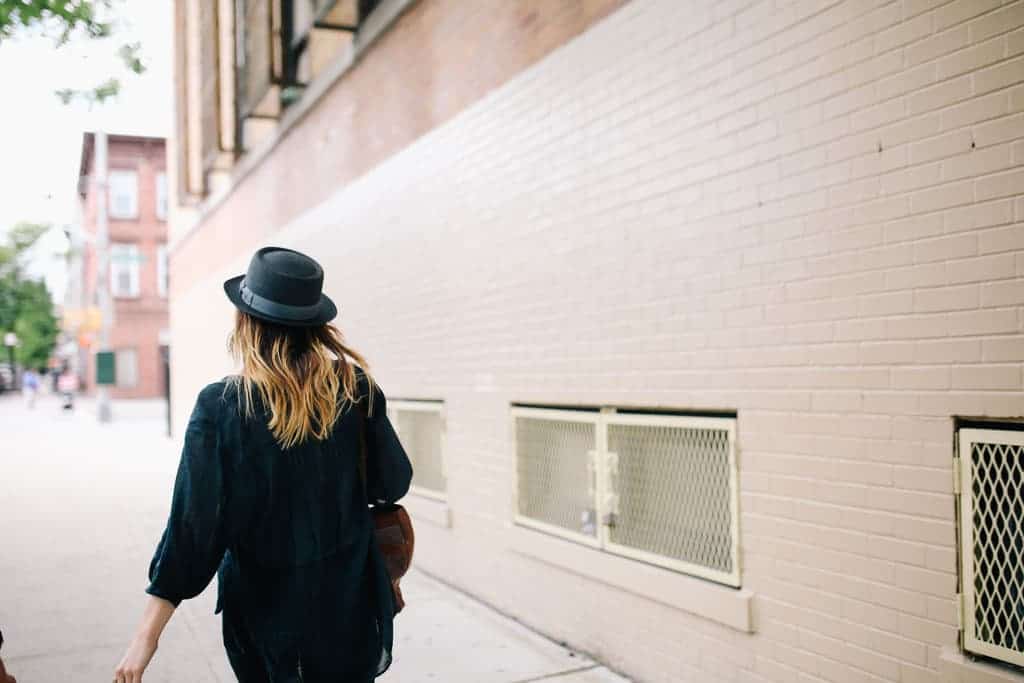 Welcome back to a new series of weekly posts on The Belle Voyage, Secrets of a Stylish Traveler. Each week, I will be profiling a fellow female blogger who shares my love of combining travel with fashion and beauty.
I hope you'll enjoy getting to know some fabulous ladies, learning their favorite travel tips, and checking out some new blogs! Personally, I am excited to get to know each of them. I'm also hoping that that this feature will provide me with validation that I am not the only person out there who cares about things like travel-size makeup. SQUAD.
Interested in being featured on Secrets of a Stylish Traveler? Email me!
Meet Evan Kristine from Pretty, Wild World!
This week I would like to welcome Evan Kristine from Pretty, Wild World! Evan Kristine is based in Helsinki , Finland and if you've ever wondered what to eat during your travels – this is the blog to check out. Evan Kristine is a chef by training, and on her blog, she shares her worldly adventures in cooking, eating…and in life!
Please tell us a bit about yourself, your blog, and how you came to love travel.
I'm Evan Kristine and I'm originally from the Philippines but moved to Finland when I was only 16 to study Culinary Arts so that said I am also a Chef by profession! Pretty, Wild World on the other hand is one of the many creative outlets I have and in this website I chronicle all my travels and anything along those lines – basically it is my online journal! I started travelling right after I came to Finland, visiting neighboring countries and I guess it all started there!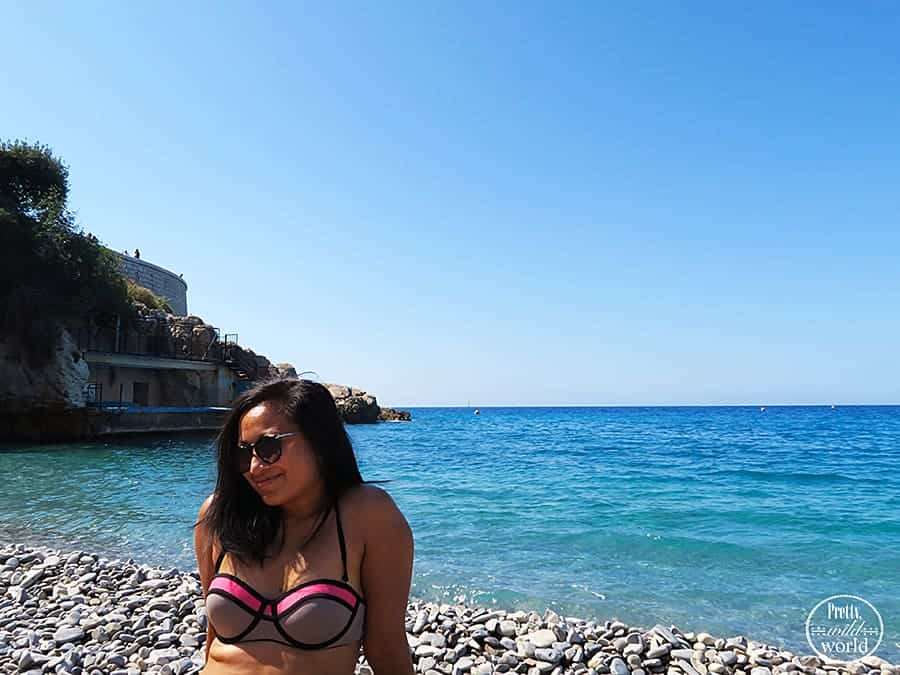 What's the last trip you got back from and the next trip you're going on?
The last trip I had was when I visited my sister who lives in Abu Dhabi with her kids and expat husband. I was there for a month just enjoying and creating memories with my family. My partner was with me also so it was fun to see and experience new cultures with people you love. My next trip however is to Mallorca! I'll be there in May with my friends.
Do you plan out your daily itinerary for each trip or wing it when you arrive?
I used to be a huge planner and before I used to plan my trip so detailed and months ahead. However after backpacking in Europe and Asia with no particular plans in mind changed my perspective when it comes to itineraries, I still somehow do a 'draft' of the things I want to do but mostly nowadays I just wing it 🙂
Tell us about the trip of your dreams!
Before the travel dreams I have is to backpack in all major continents visiting countries unheard of, but lately I think I changed and I've been thinking about moving abroad and actually live and learn another culture. Other than that I am still dreaming about doing a really cool road trip in the U.S! First I need to get my license!
What's the hardest part about frequent travel as a female?
I can't think of any at the moment really. So far I haven't encountered anything difficult just because I'm a woman – nothing more than the usual (language barrier, culture, etc.) I suppose. The hard times I encountered are nothing too serious really.
What's the longest trip you've taken with only a carry-on bag? Tell us how you did it!
I travelled for three months covering both Europe and Asia using a 35L backpack. Also not to mention it was winter in Europe and scorching hot in Asia. I have no idea how I managed it with so little pack because I now put all my Climbing gears in the same bag and it feel so small! Otherwise I really lived simple in those months I travelled. I was also a smart packer and sometimes I wonder where that piece of brain went 😀
Best shopping purchase you've made while traveling?
I bought this Batik/tie dye loose crop top when I was in Bangkok and to my surprise the quality is top-notch! Three years later with constant abuse, it is still good as new.
Describe what you'd typically wear on a flight: pajama-ready or celeb-worthy?
Somewhere in between. I like to look fabulous when I get out of the plane after a long-haul flight (that never happened but I try!) but I also want comfort during the flight, so normally I have this as my flight uniform:
Warm black tights
Black dress
Black and warm cardigan
Statement Scarf which doubles as a blanket
Last time I wore my comfy Toms shoes plus a pair of warm socks
So I like to wear black during my flights! It is so easy and with simple extra accessories you can put on when the plane landed like sunnies or even just a pair of earrings, voila!
You get invited on a last-minute, week-long trip – what's the fastest you can pack a bag?
This actually has happened to me few times and I can whip up a travel bag in 30 minutes. I have ALL of my toiletries, makeup and other necessities in a clear bag already and all carry-on friendly. I think out of habit I always have them ready or just too lazy to take them away after a trip, either one. Clothe wise, I always have in mind what to pack from my closet.
Let's talk travel budgets. Between accommodations, flight upgrades, high-end food, activities, etc. – where do you splurge and where do you try and save?
I'm a chef so I splurge on food and alcohol. Other than this I always look for cheaper/free alternatives but otherwise I could spend hundreds of Euros on food and good restaurants and not even feel sorry about it.
What's the one beauty product you can't live without when you travel?
I can't live without my waterproof mascara, lash curler, eyebrow pencil, Mac Russian Red lipstick and concealer – I live by these products when I travel.
What are your in-flight necessities when it comes to entertainment, beauty, snacks, etc.?
I always have a book with me, my iphone for random games, the beauty products mentioned above, a package of nuts and perhaps my macbook if the airline does not provide in-flight entertainment.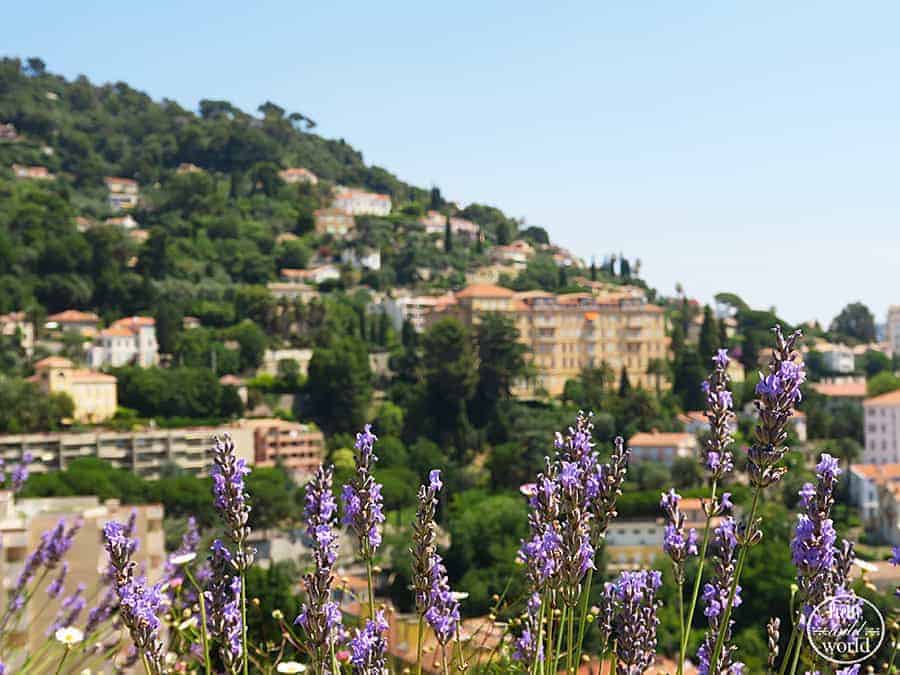 Ever had an overseas spa treatment or beauty salon experience? Do tell!
When I was in Tallinn, Estonia with my girlfriends we all indulge on a little spa get together and it was a nice experience. I'm not really a big fan of spa's and I enjoy doing them myself at home although every now and then I like having them.
Words of inspiration to women who might hesitate to travel?
This would be such a cliche but it works for me you only live once and you can't bring vanity to heaven but you can certainly leave great memories here on earth! So enjoy as much as possible. It is cliche but it is also true!
Thanks, Evan Kristine!
To get to know Evan Kristine better and follow along on her adventures, you can catch her on Facebook, Instagram, Pinterest, and Twitter!  You'll also find her on Periscope and Snapchat (@prettywildworld).
Interested in being featured on Secrets of a Stylish Traveler? Email me!