Secrets of a Stylish Traveler: Meet Dora
This site uses affiliate links and I may earn a small commission when you use my links and make a purchase, at no extra cost to you.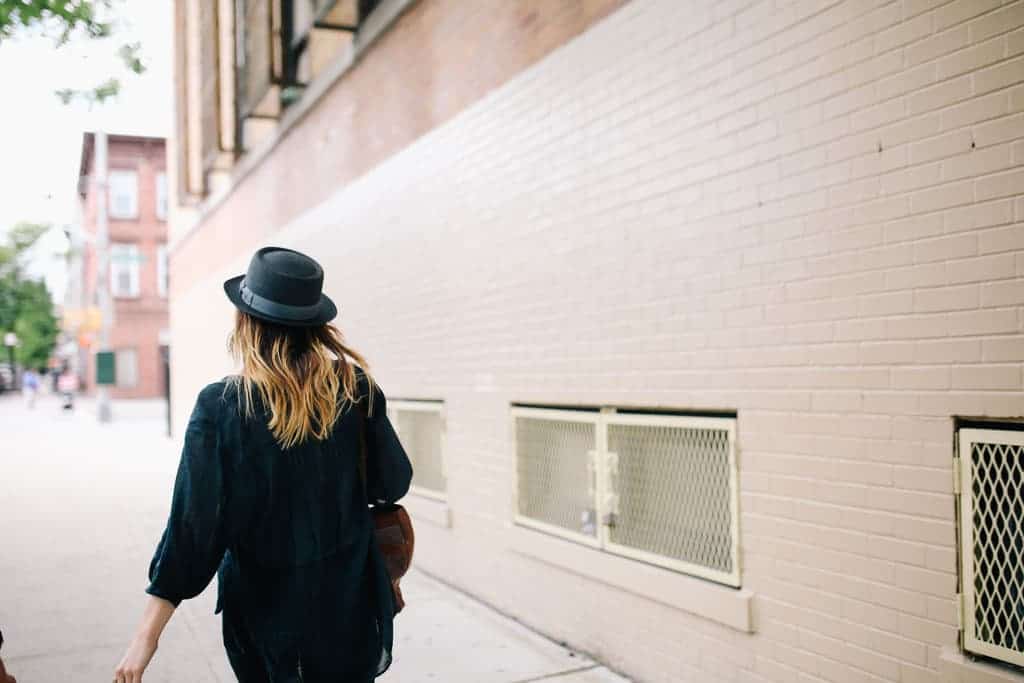 Today is the first in a new series of weekly posts on my blog, Secrets of a Stylish Traveler.   Each week, I will be profiling a fellow female blogger who shares my love of combining travel with fashion and beauty.  
I hope you'll enjoy getting to know some fabulous ladies, learning their favorite travel tips, and checking out some new blogs!  Personally, I am excited to get to know each of them.  I'm also hoping that that this feature will provide me with validation that I am not the only person out there who cares about things like travel-size makeup.  SQUAD. 
So without further, ado….meet Dora from Trip Experiences!   I'm so excited to feature her on the blog today in the very first installation of Secrets of a Stylish Traveler.
Please tell us a bit about yourself, your blog, and how you came to love travel.
I'm a Cypriot, born in the UK. My current home is Limassol, Cyprus. I created my website blog in order to document my travels since I get to travel often mostly for business at places I would not have considered myself going there. I love traveling because I love discovering and seeing new places whilst learn about the culture and traditions of each destination I visit.
What's the last trip you got back from and the next trip you're going on?
I'm currently in Belgium (in Brussels for business and visited Ghent as a break) and this will be my last trip until summer since I'll be having a small operation and will need to rest for a while. My next trip will be during summer and will be exploring Crete with my fiancé.
Do you plan out your daily itinerary for each trip or wing it when you arrive?
Both. Well I usually know where I'm going and pin places on my map in order to know what to see, however I don't plan what I'll be doing and how long I'll spend at each place.
Tell us about the trip of your dreams!
Thailand! Want to see the Wat Arun, go on a boat tour at the floating markets, taste the famous delicious Thai food, and meet some locals since I've read they are very helpful and friendly. Will love to visit the Khao Yai National Park and of course the famous lake Khao Sok and Phuket.
What's the hardest part about frequent travel as a female?
Getting my period. Full stop. It's a nightmare.
What's the longest trip you've taken with only a carry-on bag? Tell us how you did it!
I wouldn't say it was a long trip –10 days in Italy, spent travelling to various cities in the Northern part and travelling by bus, trains and boat.
Best shopping purchase you've made while traveling?
I don't usually shop things while travelling, but my best purchases are the magnets I get from each place I go and grow my collection.
Describe what you'd typically wear on a flight: pajama-ready or celeb-worthy?
Comfortable clothes – casual, which means a pair of loose trousers, and a top accompanied by a cardigan/jacket and thick socks so to keep my feet warm.
You get invited on a last-minute, week-long trip – what's the fastest you can pack a bag?
45 minutes to an hour.
Let's talk travel budgets. Between accommodations, flight upgrades, high-end food, activities, etc. – where do you splurge and where do you try and save?
I avoid staying at luxury 5 start hotels but I would spend a decent amount in staying in a clean and comfortable room at a decent price. At the end of the day when you're travelling you won't be spending enough time in the hotel.
I would never spend on a flight upgrade. The few cases were I've upgrade were when I had free upgrades from bonus/miles cards. When it comes to food I don't mind paying something more for high-quality food at a good restaurant but I would also spend a few Euros for a light lunch/dinner. It always depends on the situation.
Regarding transportation when it's convenient I'd rather walk instead of taking any other sort of transportation but if I'm in the need of taking a taxi I would spend something more. When it comes to activities that I will only have a once-in-a-lifetime chance I don't mind spending. In general I try to keep a balance of my spending and always stay within my budget.
What's the one beauty product you can't live without when you travel?
Face moisturizer
What are your in-flight necessities when it comes to entertainment, beauty, snacks, etc.?
My tablet with 1-2 movies, a book to read, a bottle of water and fruit and of course my mini pharmacy (lots of sorts of pills for any emergency situation).
Ever had an overseas spa treatment or beauty salon experience? Do tell!
Not yet!
Words of inspiration to women who might hesitate to travel?
'Travel is the only thing that makes you richer'
Thank you, Dora!  Check out Dora's blog, Trip Experiences, to get to know her better, and for tons of great info on destinations across Europe.  You can also follow along with her travels on Facebook, Instagram and Twitter.
Want to be featured on Secrets of a Stylish Traveler?  Email me!