A Stockholm Shopping GUide for Fashion and Design Lovers
This site uses affiliate links and I may earn a small commission when you use my links and make a purchase, at no extra cost to you. 
Looking for a Stockholm shopping guide? There are so many wonderful stores in the city, that it can be hard to narrow down your plan of attack to find the best shopping in Stockholm. From designer clothes, to gorgeous housewares, to things you didn't even know you NEEDED in chic concept stores, Stockholm is a shoppers paradise. Read on for all of the best things to buy in Stockholm and exactly where to find them!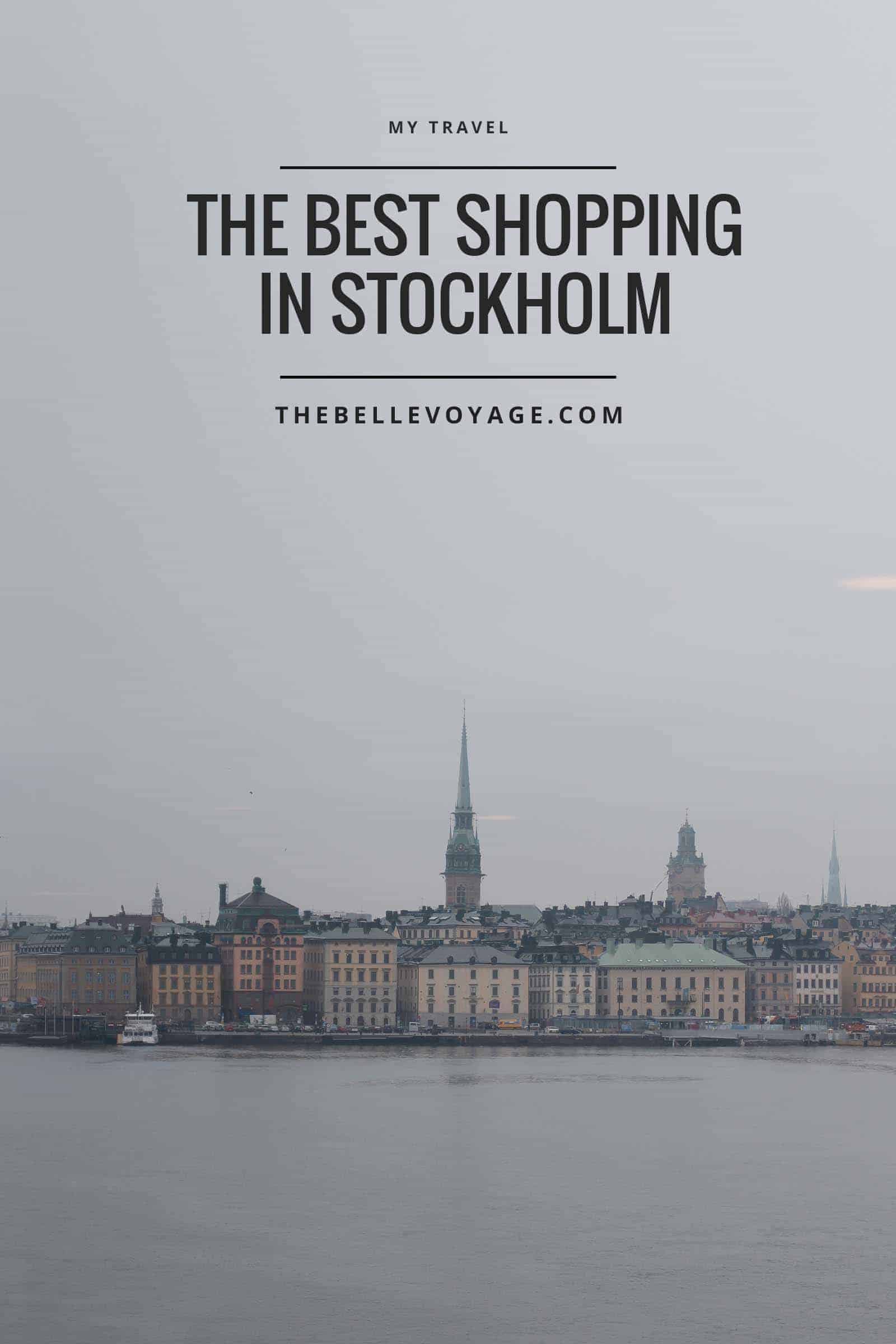 Stockholm Shopping Guide: The Basics
If you're planning on going shopping in Stockholm, prepare to be amazed! Never have I been so delighted by the combination of ambiance, style, quality, and design that a city's stores offered, as I was during my recent trip to Stockholm.
When one of my most fashionable friends found out that I'd be visiting Stockholm, her eyes got huge. "You're going to LOVE the shopping in Stockholm", she said.
I considered that as fair warning to get my act together and start planning accordingly. You see, I only had a reeeeeally short period of time in Stockholm when I knew I'd be able to shop. So, type A that I am, I put a WHOLE LOT of time into planning that part of my visit. And I knew I'd have to find the best Stockholm shopping area.
Important Packing tip for Stockholm: Don't forget to pack a power adapter! I love this Sweden power adapter because it has an outlet AND two USB ports. AND it's less than $15!
If you're interested in other things to do in Stockholm, I've also put together the perfect 3 day Stockholm itinerary for first time visitors!
Where to go for the Best Shopping Street in Stockholm
To help plan your Stockholm shopping trip, I created a Google Map to show the locations of all the best stores in Stockholm. And voila – Here it is!
The link above has a map of EXACTLY where to go if you're planning on shopping in Stockholm – complete with a few recommendations for snacks along the way. You're very welcome.
Stockholm Shopping Guide – A List of My Favorite Shops and The Best Things to Buy
In addition to the map above, here's a rundown of a couple of my Stockholm shopping favorites:
Pro Travel Tip: These days, travel can be more uncertain than ever. Check for any COVID-related restrictions at your destination, and never travel without travel insurance! I recommend SafetyWing, because they have flexible + affordable insurance plans, and also cover COVID-related impacts on your trip (not all companies do)!
NK Department Store
Nordiska Kompaniet (or, NK as it's called) is Stockholm's loveliest department store, and no Stockholm shopping guide would be complete without it.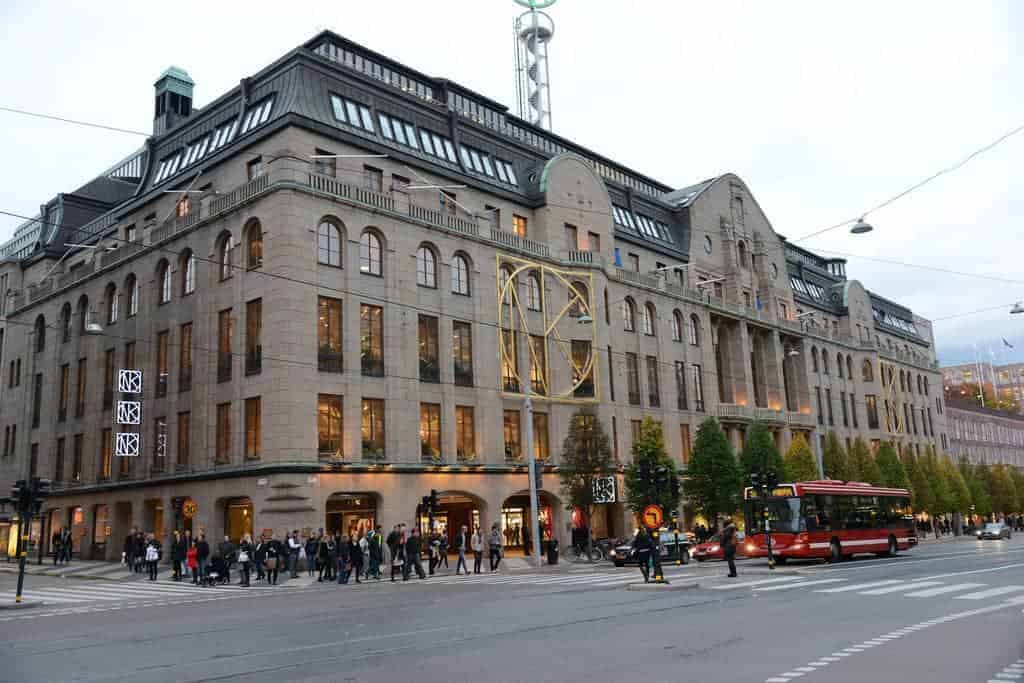 image via flickrr
If you're low on time in Stockholm, I would recommend starting your shopping HERE – and scooping up whatever takes your fancy – because there's a great selection of clothes, home decor, and accessories unlike anything I found elsewhere in Stockholm.
If you're looking for things to buy in Stockholm, Sweden, clothes are probably at the top of your list, given that Sweden is known for its on-trend fashions. Personally, I think that NK is the best place to buy clothing in Stockholm. The selection is huge, there is a wide range of Swedish designers, and the salespeople were all incredibly helpful.
I made the mistake of falling in love with too many things, and figuring I'd just come back later on to actually buy them. Then I ran out of time to make a second trip!
I also passed up a few things my first time around because I thought maybe I'd find something similar in a boutique somewhere, or that I'd find it at a better price – neither of which happened.
So the moral of the story is, if you love it, get it at NK.
While shopping at NK, I was introduced to a Swedish brand that I loved: Filippa K.– check out their casual chic pieces at their online store!
Illums Bolighus
Illums Bolighus is just across the street from NK and was hands-down, my all-time favorite store for shopping in Stockholm. It's a bit of a cheat though, since it's not actually a Swedish brand – it's Danish.

image via illumsbolighus.com
What did I buy? Sadly, the answer is nothing. Why? Hmmm…it's a bit hard to describe, but hear me out.
The issue was sort of like…buying something wasn't ENOUGH. Because I wanted to LIVE in the store. Or somehow…just…make it part of my life?
The merchandising and layout of Illums Bolighus – not to mention everything in it – all fit together so seamlessly, and was so aesthetically charming, that bringing home one little trinket in my suitcase just didn't seem to do it justice. So I ended up leaving empty-handed! Tragic.
Illums Bolighus also carries a selection of really cute clothes, including some cool designers I'd never come across before: Ilse Jacobsen, Sofie Schnoor, and Rosemunde (all Danish).
Visit Grandpa, My Favorite Concept Store in Stockholm
Located on one of the main shopping streets in Sodermalm (Stockholm's hipster central), Grandpa is what every concept store should aspire to be.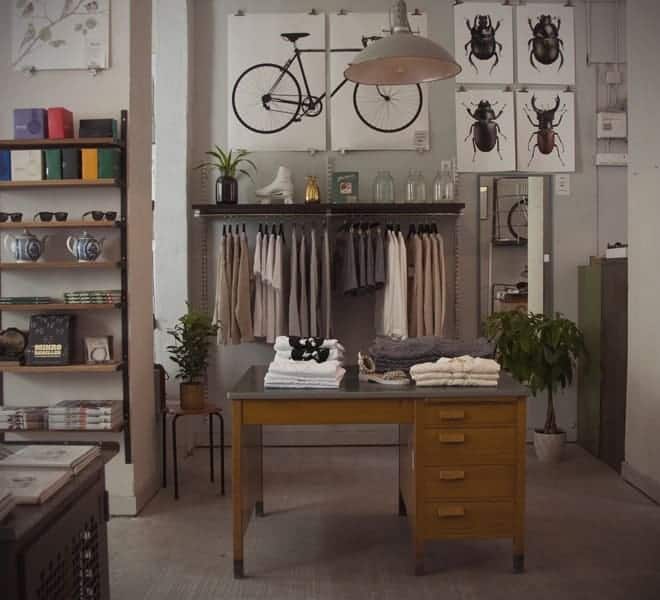 image via grandpa.se
One part modern men's and women's clothing, one part chic accessories, and one part interior decor, I loved wandering around this store. Grandpa is a quintessential Stockholm concept store, so no shopping trip in Sweden would be complete without a visit here!
I didn't end up bringing anything home with me, but I was pretty taken with their rose gold clothes hangers – which I can't seem to find a link to at the moment. Another tragedy.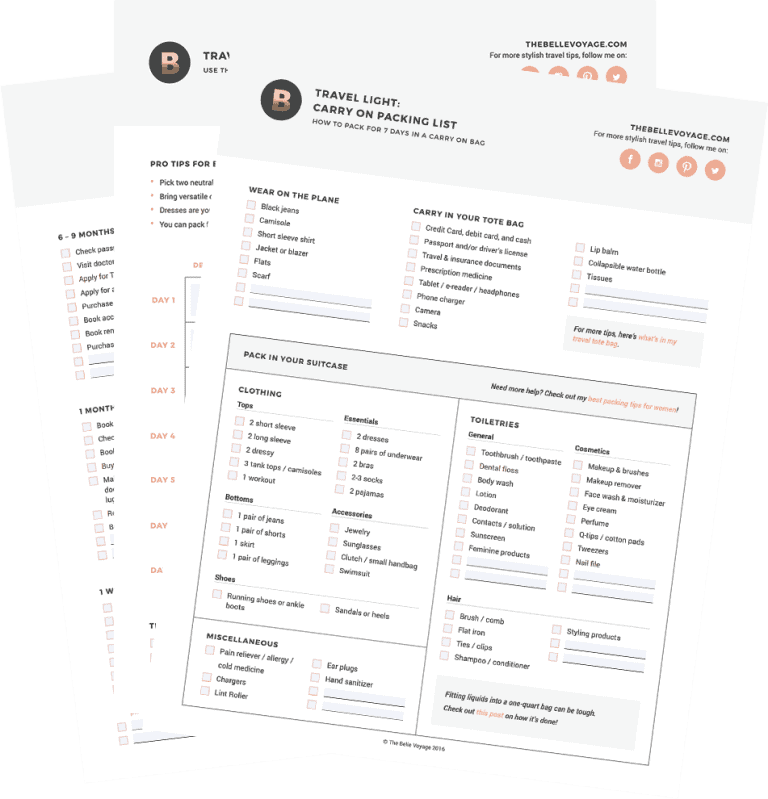 free printable travel resources
PACKING LISTS + PLANNERS
Get ready for your next adventure with my free printable travel planners and packing lists – the perfect companions to make packing a cinch and keep you stress-free!
Iris Handverk
No visit to Stockholm is complete without a stroll around Gamla Stan, the city's Old Town. The main thoroughfare, though, is not great for shopping other than the tourist variety – since it's mostly packed with souvenir shops (want a moose-shaped ice cube try? You got it).
Among the moose-cube trays, though, I stumbled upon the Iris Hantverk shop. I saw so many incredible stores in Stockholm, but this was one of my favorites.
There are so many gorgeous home goods stores in Stockholm, I think that things like decor and accessories are some of the best things to buy in Stockholm.
Iris Hantverk is best-known for its handmade brushes, made as such since the 1900's. In addition to brushes, the store also carries decorative kitchen items (think bakeware, textiles, and serving trays) and cute bathroom and outdoor accessories.
image via irishantverk.com
I fell in love with these kitchen towels that perfectly match my kitchen back home in San Diego. They're so cute, in fact, that I actually felt ok about bringing back dish towels as a souvenir.
I mean, at least dish towels are better than a moose ice cube try.
Kikki K.
I'm a shopping addict with an office supplies problem.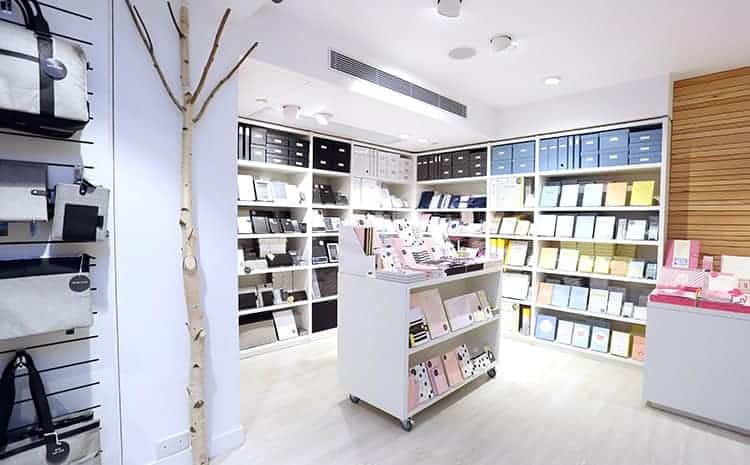 Maybe it's the type A in me, or just the fact that office supplies will forever remind me of back-to-school time (and hence, fresh starts), but I cannot seem to collect enough notebooks, planners, and office organization pieces.image via kikki-k.com
If you're in the same boat, you'll love Kikki K. It's a Swedish brand, and technically I am cheating again because I didn't happen to find it until I was in London and found their Covent Garden store. But by all means, check out their website, because their stuff is too cute NOT TO.
There are two things I loved about Kikki K., among others. First, they seem to have a rose gold obsession that rivals mine. Honestly, half my suitcase was packed full of rose gold stuff on my way home.
I got a few rose gold notebooks, a rose gold wire tray (why?), and a rose gold glass display box (which I cannot seem to find on their website).
Second, their travel collection is just adorable. Check it out here.
Tips for Shopping in Stockholm
I'm no expert, but here are a few things I wish I'd known before my shopping expedition in Stockholm:
Many Stores in Stockholm are closed on Sundays
I made the mistake of planning a shopping trip to Sodermalm on a Sunday. I was only able to visit a few places, since many of them are closed on Sundays!
I'm used to American shopping hours, so this hadn't even occurred to me – whoops. Most of the larger stores in Stockholm are open on Sundays, but many of the smaller boutiques are closed.
If you're looking for things to buy in Stockholm, try to work out your schedule so that you can spend your Sunday checking out the rest of the city, and save your shopping for another day.
Take A Break from Shopping By Enjoying Fika
The Swedish tradition of Fika is loosely translated to "taking coffee" – or as we'd say here in the States, a coffee break. Come late morning or early afternoon, the cafes in Stockholm fill up with locals enjoying a short break over coffee and pastries.
As your unofficial Stockholm shopping guide, I should let you know that no Stockholm shopping trip is complete without taking Fika!
I've included a few places on my Google Map that are perfect for refueling.
Use Public Transportation
If there's one thing I learned in Stockholm, it's that the city is EXPENSIVE. Taxis and Uber can be especially pricey, so I would recommend getting to know the Tunnelbana, Stockholm's metro.
It's incredibly easy-to-use and there are stations throughout the city. This will definitely save you some (shopping) money!
Ever been shopping in Stockholm? What are your favorite stores?
There you Have it – The Perfect Stockholm Shopping Guide!
Traveling to Europe?
Here's exactly how to pack light and fashionable for Europe.
Pin it for Later!