10 Essential Spain Travel Tips for First Time Visitors
This site uses affiliate links and I may earn a small commission when you use my links and make a purchase, at no extra cost to you. 
All of my best Spain travel tips are here in one place! If you're planning a trip to Spain for the first time, this post is a must-read. Spain is one of my favorite places in Europe, and it has a very unique culture of its own. For all of the do's and don'ts when visiting Spain, especially if it's your first visit, read this entire list of travel tips!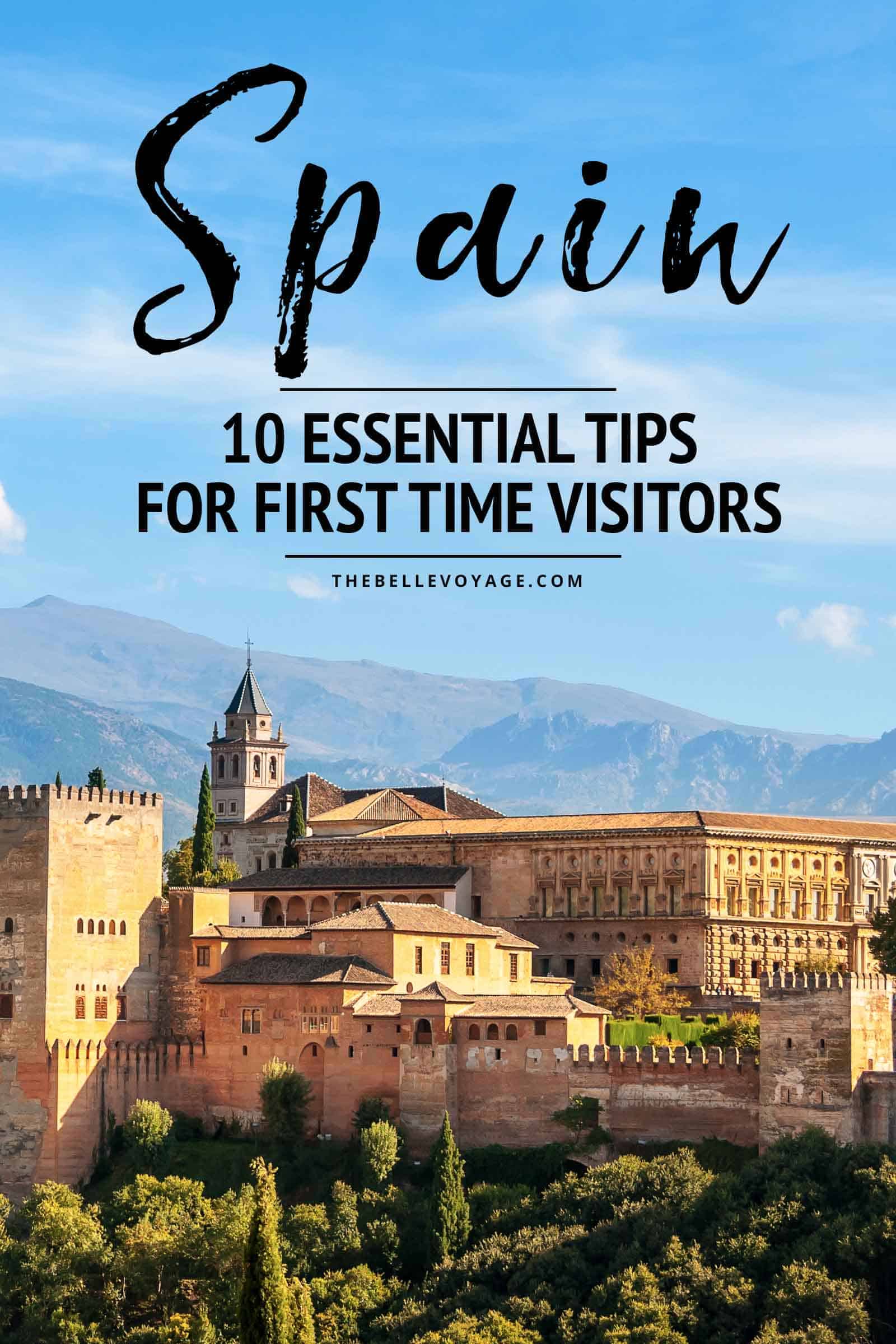 Before you Travel to Spain…
Here's a key Spain travel tip: don't forget to pack one of these! You'll need at least a couple and I haven't seen them cheaper than the ones I've linked to here on Amazon.
If you need more help packing for your trip to Spain, check out my guide to packing for a trip to Europe. It's got the lowdown on exactly what you need to bring, and everything you can leave at home.
Pro Travel Tip: These days, travel can be more uncertain than ever. Check for any COVID-related restrictions at your destination, and never travel without travel insurance! I recommend SafetyWing, because they have flexible + affordable insurance plans, and also cover COVID-related impacts on your trip (not all companies do)!
Spain Travel Tips for Planning Your Trip:
Let's start with some key Spain travel tips for planning your visit. Are you in the early stages of planning your trip to Spain? Here's some must-know tips to help you get started and plan your days like a pro.
1. Check Ahead for Spanish Festivals and Holidays
Ain't no party like a festival day in Spain. Seriously! The Spanish LIVE for festivals and holidays.
Since many of the holidays and festivals may not be familiar to you, it's a good idea to check ahead of time whether or not your trip to Spain will coincide with any of these special dates.
This site has a rundown of public holidays in Spain, so take a look before you start any day-by-day planning for your trip to Spain. You may want to avoid visiting smaller towns during holidays and festivals, because many stores and attractions will be closed to observe the day.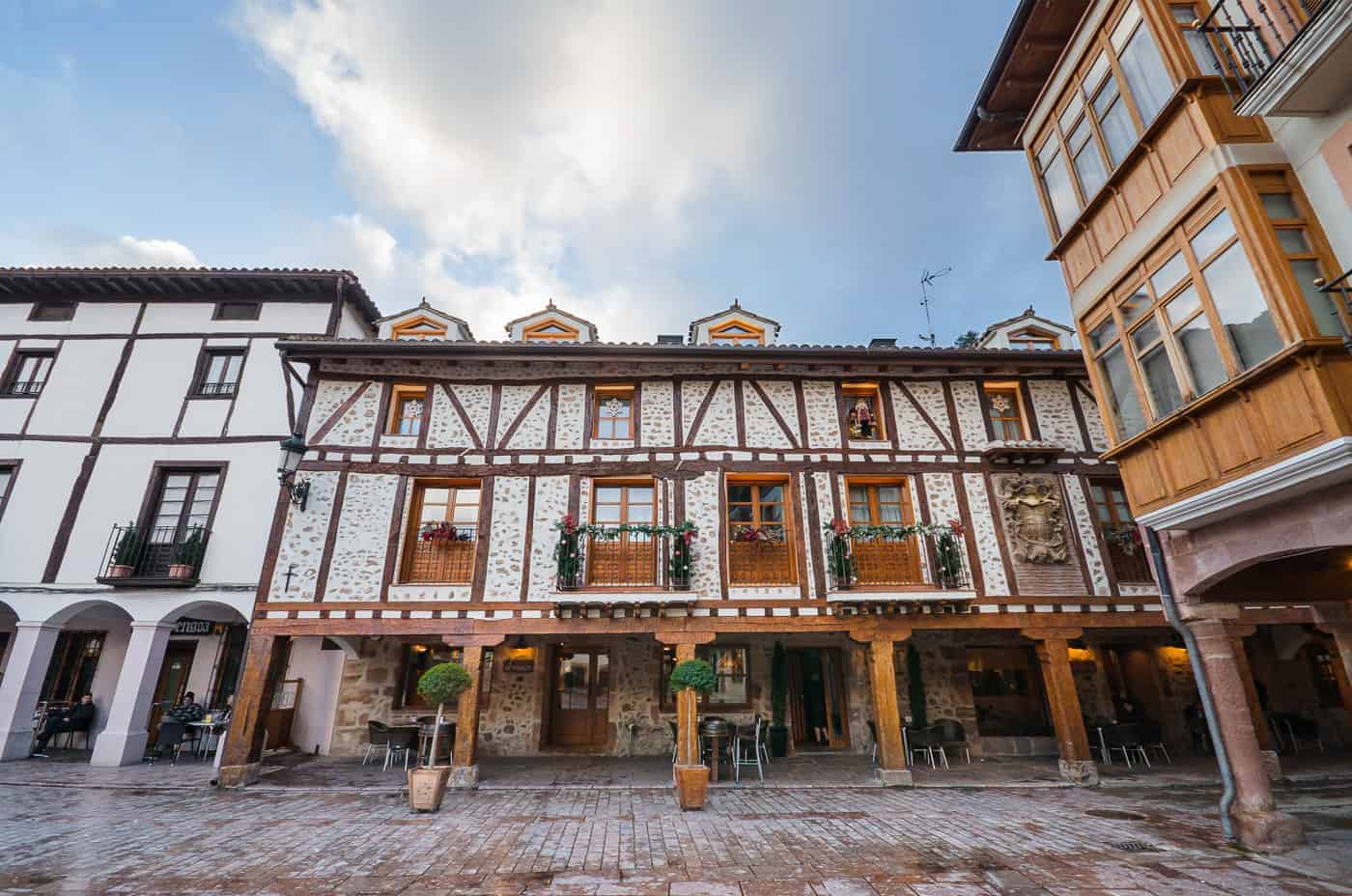 Region-Specific Holidays in Spain
Don't forget region-specific holidays, too! I remember the day I arrived in Hondarribia, a small town in the Basque Country, to find that absolutely everything was closed because of a local holiday.
If I had known beforehand, I would have planned my time that week very differently. The site I've linked to above includes regional holidays in Spain, too.
2. Most Stores in Spain Close During Siesta
This is a really important travel tip for Spain! If it's your first visit to Spain, you might not know that many stores in Spain close for a few hours in the mid-to-late afternoon for siesta.
Similar to Italy, the siesta time in Spain is a period of rest. It's a time to just pause during the day and reset before finishing the remainder of the day.
Unfortunately, for many travelers to Spain, siesta can wreak havoc on your daily schedule! For example, if you're planning to visit a smaller town in the early afternoon, you might arrive to find that everything is closed.
For this reason, try to plan your days in Spain around this mid-afternoon break. And better yet? Embrace the Spanish culture while you're there and enjoy a siesta yourself!
3. Know a Few Words of the Local Language
Another tip for traveling in Spain? Know a few words in the local language…and I'm not talking about Spanish! What many first-time visitors to Spain don't know is that the country is home to multiple regional languages in addition to Spanish.
For example, Catalán is spoken in the region of Catalonia (home to Barcelona), while Basque is spoken in Basque Country. While almost all locals also speak Spanish, knowing a couple of words in the regional dialect goes a long ways! SO depending on where you're planning to travel in Spain, it's a good idea to pick up a few words in the local dialect to help you communicate during your trip.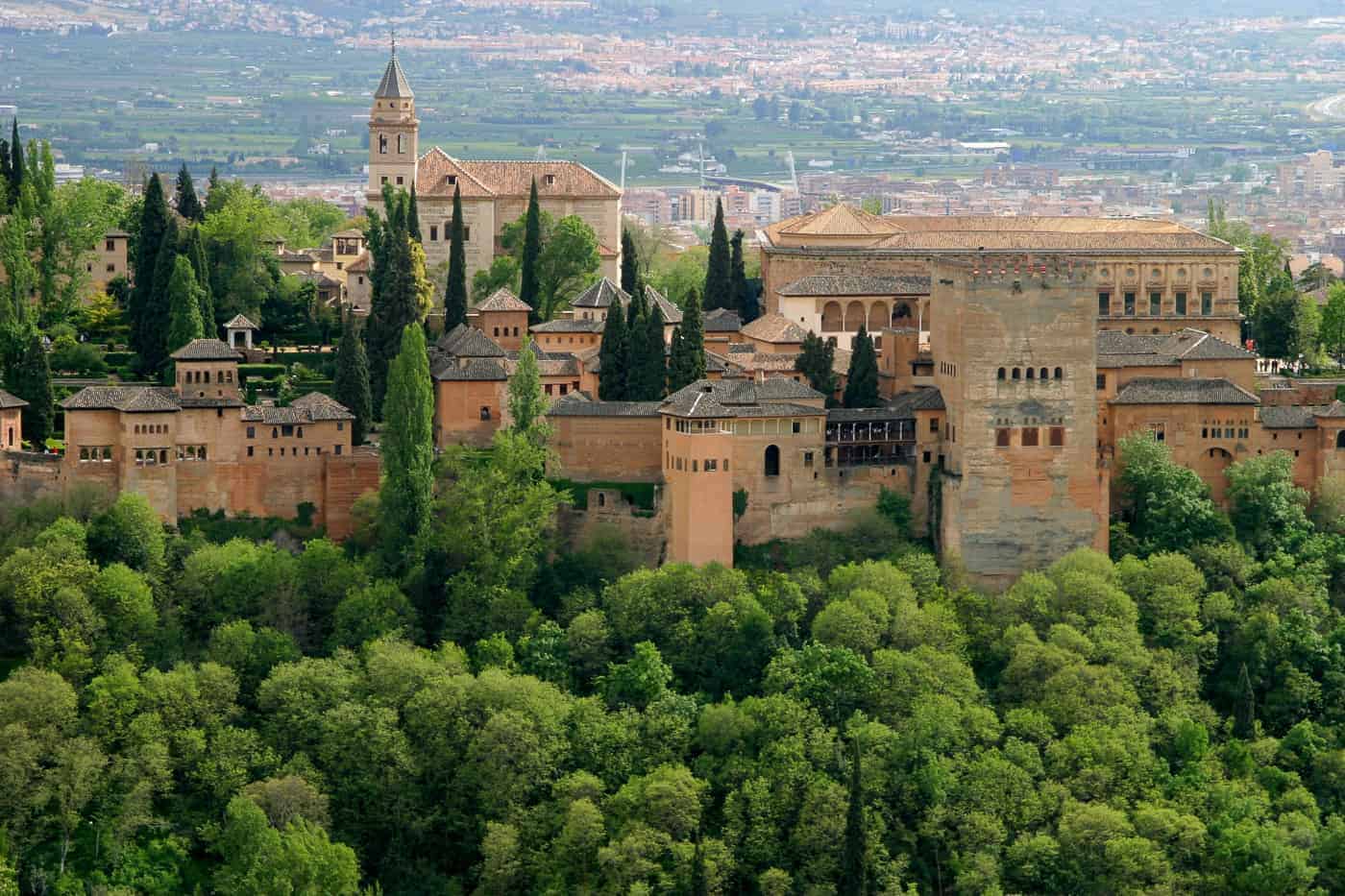 Do's and Don'ts When Visiting Spain: Eating
Spain has a culture of its own when it comes to eating, and much of it starts with the timing of meals. In Spain, most people eat their largest meal of the day during lunch. They'll take a couple of hours to sit down and have a proper two or three-course meal.
One of the most important Spain travel tips that I can offer is to give you a heads up on how the Spanish structure their day when it comes to eating.
4. Travel Tips for Eating Lunch in Spain
In Spain, lunch takes place later in the day. Instead of eating lunch at noon, the Spanish eat their mid-day meal around 2pm.
Consistent with a meal schedule that is shifted to later in the day, most Spaniards don't eat dinner until about 9pm. Dinner is a much lighter meal, and usually consists of a few tapas or pintxos, washed down by a glass (or two) of wine..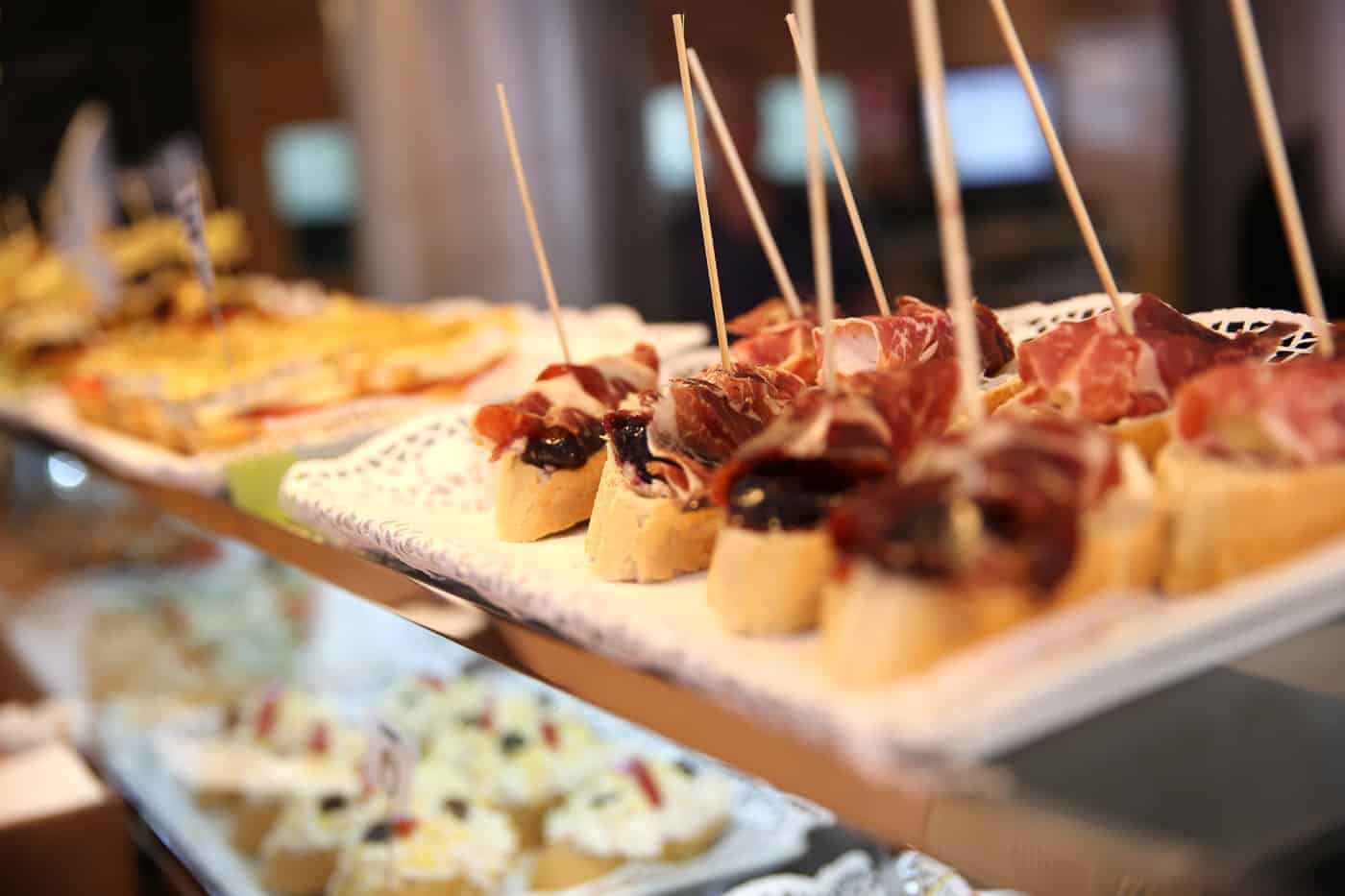 This is an important Spain travel tip, because it'll help you plan your days. If you show up at a restaurant at 12:30 for lunch, or 7:30pm for dinner, you'll probably be dining alone. And even worse – many restaurants may not even be open.
5. Make Restaurant Reservations in Advance
Now that you have the lowdown on WHEN to eat in Spain, you should also know that many locals actually begin their meals around the exact same time. This is especially true in small towns, and on the weekends.
For lunch this means that restaurants fill up between 2 and 2:30pm for lunch, and between 9 and 9:30pm for a light evening meal.
Since the rush takes place all at once, it's important to make restaurant reservations ahead of time! In larger cities, this is less of an issue, but if you're visiting smaller towns in Spain where there are fewer dining options, make sure to reserve a table ahead of time!
This travel tip for Spain is especially critical during weekends, when restaurants are even more crowded at peak times.
6. How to Ask for the Check at a Restaurant in Spain
If it's your first time in Europe, you might be surprised that it can take a long time for a server to drop off your bill at the end of a meal. In the US, we're used to the bill being delivered during, or shortly after the meal is over.
In Europe, most people tend to take their time when dining out. And this is certainly the case in Spain, where you almost always have to ASK for the check at a restaurant.
Fortunately, all it takes to ask for the bill in Spain is four little words in Spanish – "la cuenta, for favor". Even if you don't speak Spanish, you'll want to remember this phrase, since it'll be your key to wrapping up a meal and moving on with your day!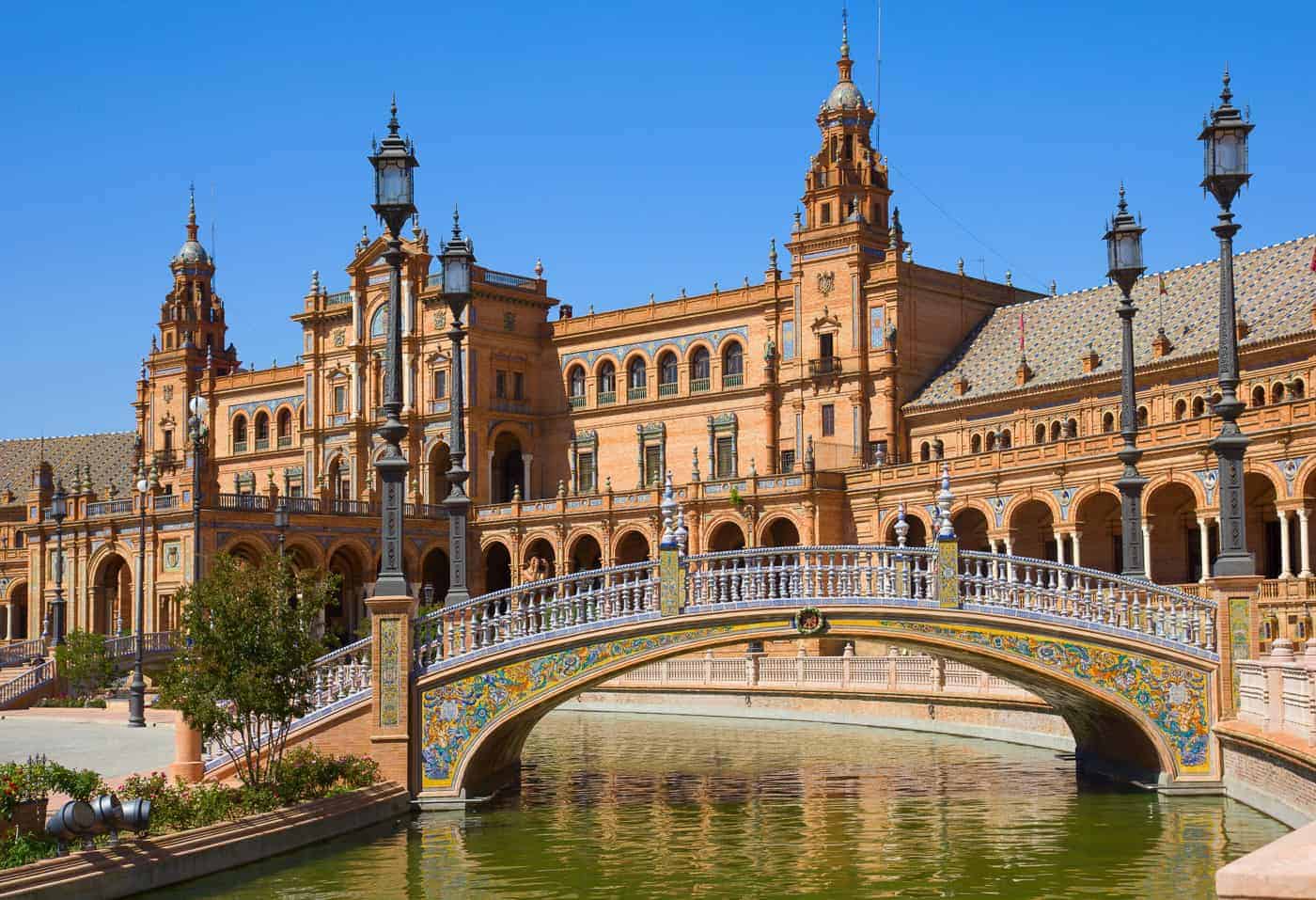 7. An Important Spain Travel Tip: How to Order Tapas and Pintxos
One of the important do's and don'ts when visiting Spain is to know how to order pintxos.
Pintxos are small appetizers, usually one or two bites in size. They are more frequently found in Basque Country, in the northern part of Spain. A pintxo bar crawl should be part of any San Sebastian itinerary.
In other areas, like Barcelona, you're more likely to be eating tapas. Tapas are typically ordered off a menu or at the bar, just as you would at any other restaurant, but pintxos have a culture of their own.
How to Order Pintxos in Spain
I'll write another post specifically on how to order pintxos, but here is the basic info. Pintxos are served in bars in two ways: they'll be displayed on the counter, or can be ordered off of a menu at the bar. Here's an important tip: the best ones at each bar are the ones that you order! Always order with the bartender, and pay after you finish.
Headed to Barcelona during your trip to Spain?  If so, check out the perfect Barcelona 3 day itinerary I've put together!
8. Don't Stay in One Pintxo or Tapa Bar for Too Long
Speaking of eating tapas and pintxos, one of the best Spain travel tips I ever received was from a friend who told me: "no matter what, don't stay in any single tapas bar too long".
Why's that? It's because there is bound to be another one just as delicious, if not more so, right around the corner! Don't sell yourself short with dining variety when it comes to traveling in Spain. Variety is key and you'll be glad that you sampled everything.
Part of the fun of pintxo and taps-eating is to sample a little bit of everything there is to offer – so don't stay too long in one place, and you'll have time to try out a variety of goodies.
Tips for Driving in Spain:
Are you planning to rent a car during your trip to Spain? If so, you'll need this list of do's and don'ts when visiting Spain and renting a car.
9. Toll Roads are Very Common in Spain
If it's your first time traveling to Spain, it's important to know that most of the roads connecting major tourist cities are actually toll roads.
This means that you'll frequently be required to pay tolls as you drive. So if you plan to rent a car and drive between your destinations in Spain, make sure to keep some change handy.
The amount of each toll in Spain depends on how long you're driving on each road, but in general, the tolls can vary from less than 2 Euro to 10 or 15 Euro. Many tolls in Spain can't be paid with a credit card, so keeping spare change close by will ensure that you don't get stuck. Keep this in mind during your Spanish vacation!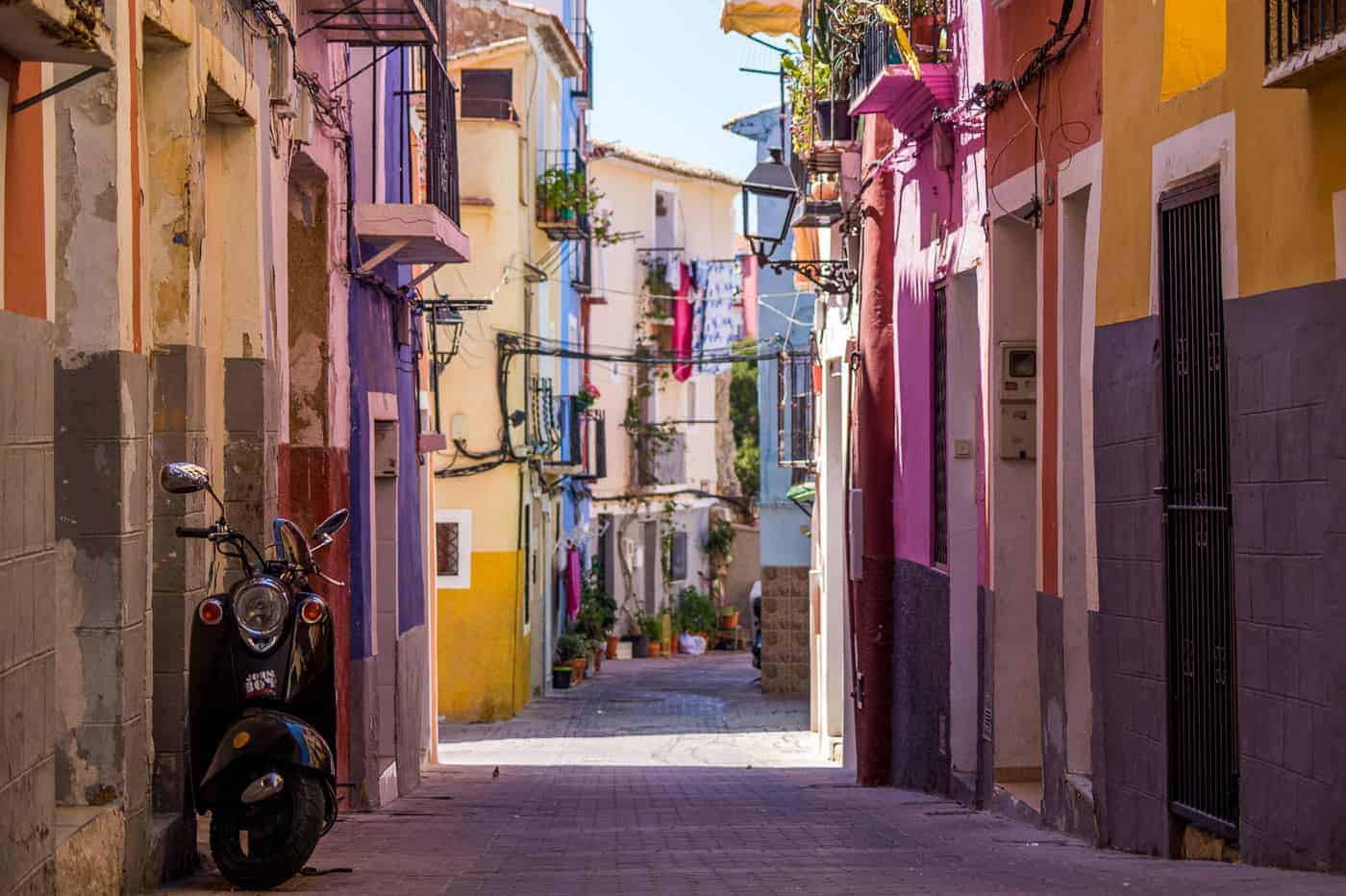 10. When Traveling in Spain, Plan to Rent a Small Car
Another tip if you are planning to rent a car in Spain? Make sure to rent a small car! It might be tempting to rent a larger vehicle so that you can fit all of your bags, but you'll regret it when you try to park in one of the tiny parking spots.
Do yourself a favor when you travel to Spain and downsize your car rental. If you can manage to pack light, you won't have a problem fitting all of your luggage into a smaller car.
Renting a car is a great way to see some of the best parts of Spain, including my absolute favorite place, San Juan de Gaztelugatxe.
Frequently Asked Questions about Planning a Trip to Spain
Here are all of the questions I get asked most often about visiting Spain!
What's the best way to get around Spain?
The best way to get around Spain is via train, plane and the public transportation within any given Spanish city. Most of Spain's main cities are well-connected by high-speed trains, and if you're traversing the country (for example to go from northern Spain to southern Spain), flying is also an option.
Like most European cities, the big cities in Spain all have very good public transportation, so it is easy for tourists to get from one popular destination to the next, and it's often the cheapest way to travel, too.
What is the best time to visit Spain?
The summer months are the peak season for travel to Spain. During this time, expect crowds, higher prices, and hot average temperatures, particularly in the south of Spain.
If you can, try to visit Spain in April, May, September or October. During these "shoulder season" months, you'll experience fewer crowds and off-peak prices.
Spanish Holidays and Festivals
If you are able to visit Spain during one of the country's many holidays or festivals such as Las Falles or Semana Santa (the "Holy Week" leading up to Easter), it can be an incredible experience rich with local culture. That said, prices for tourists can skyrocket during these periods, so book your travel as far in advance as possible to avoid extra costs.
Is solo female travel safe in Spain?
In general, Spain has a pretty low crime rate, so it is quite safe for solo female travelers.
That said, petty theft can be an issue in Spain, especially in the tourist areas of Spain's major cities.
If you're traveling by yourself to Spain, make sure to take reasonable travel safety precautions including don't walk by yourself late at night, don't wear flashy jewelry, and use an anti-theft travel bag.
Do you need to speak Spanish to travel to Spain?
Castilian Spanish is the official language of Spain. In addition, there are several other official languages spoken throughout the different regions of Spain, including Basque, Catalan and Galician.
That doesn't mean that you need to be fluent in Spanish as a second language to travel throughout the country. Many Spanish people, particularly in the larger cities, speak some English, which makes getting around a little easier. That said, it's always helpful to learn how to say a few phrases in the local language.
How many days do you need in Spain?
It would be impossible to do justice to visiting Spain in just a couple of days.
If you can, try to allocate at least a week for your Spain trip. A week will give you enough time for an in-depth visit to one or two of Spain's amazing cities or regions.
If you have less than a week in Spain, concentrate your stay on a single city and enjoy the local culture there. If you've seen all of the city's major sites, spend some time enjoying the Spanish way of life!
One of the best things about Spain is the country's rich history and local culture within each of the autonomous regions of the country. Yes, you should still go to a flamenco show when you're in Spain. But make sure to also save time to take a food tour, a road trip, or enjoy one of Spain's many amazing outdoor activities like hiking, horseback riding, or visiting one of Spain's beautiful beaches.
What currency is used in Spain?
The official currency in Spain is the Euro. Credit cards are accepted in most stores and restaurants in Spain.
That said, it's a good idea to travel with some cash in Spain, since small shops or local restaurants might only accept cash.
There you have it – All of my top Spain Travel Tips + Do's and Dont's When Visiting Spain!
I hope these Spain travel tips have helped you prepare for your trip! For ideas on what to pack, check out my Europe capsule wardrobe. It's got everything you need to take a carry-on bag full of perfect outfits for travel in Spain and beyond.
Pin it for later!