3 Days in Stockholm, Sweden – The Perfect Stockholm Itinerary for First Timers
This site uses affiliate links and I may earn a small commission when you use my links and make a purchase, at no extra cost to you. 
Looking for the perfect Stockholm itinerary? This guide has everything you need to know to plan the perfect trip to Stockholm, Sweden! If you have 3 days in Stockholm, you'll have plenty of time for all of Stockholm's best sights. To make the most of your trip, follow this day-by-day guide, which covers all of the best things to do in Stockholm, the best area to stay in Stockholm, Stockholm shopping, and the best restaurants in Stockholm! Keep reading for all of the details.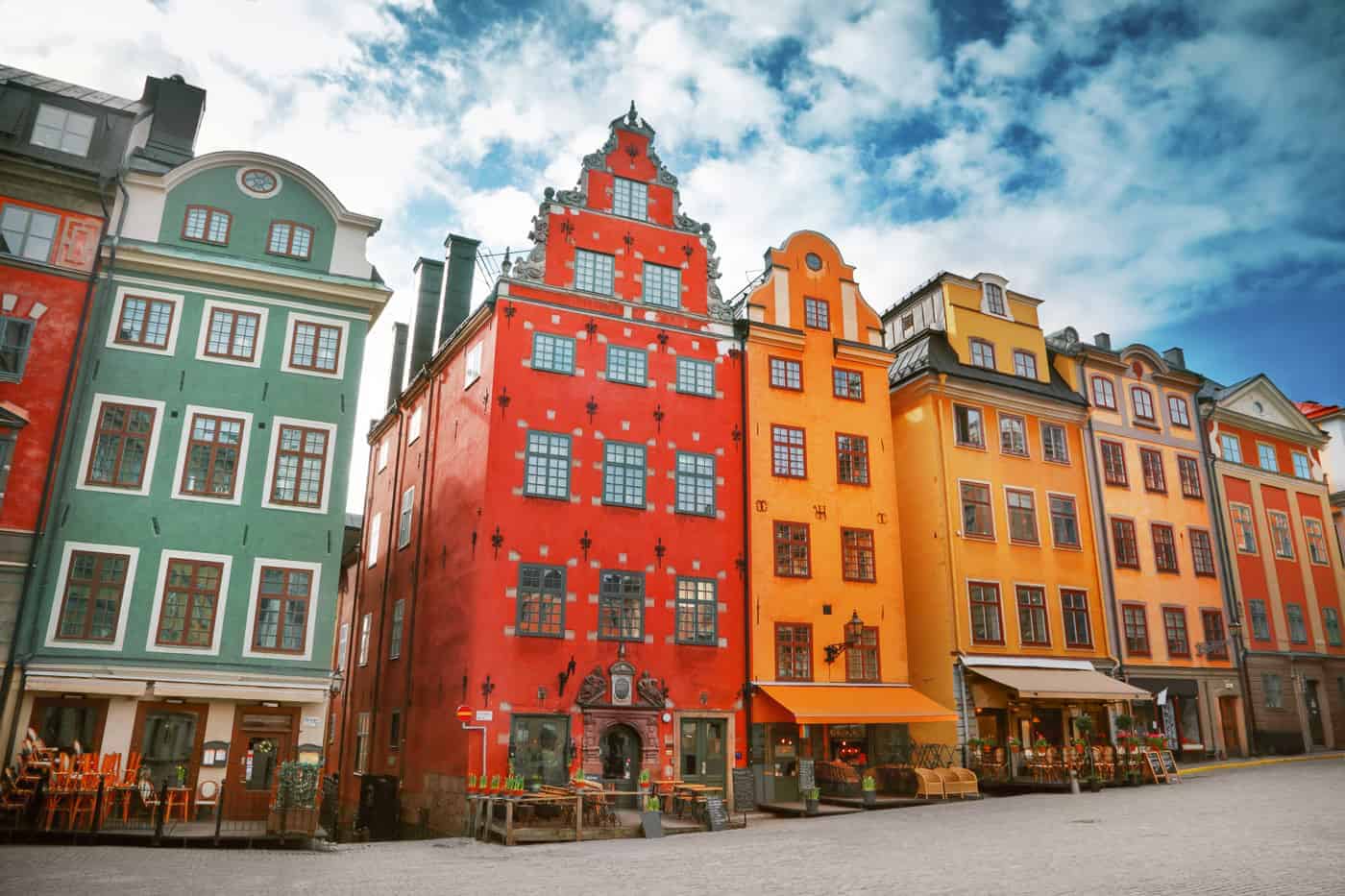 Put These on Your Stockholm Packing List…
Get yourself one of these! If you're visiting Stockholm in the spring or summer months, you're going to need it to get a good night's sleep! It'll come in handy during the flight, too.
Important Packing tip for Sweden: Don't forget to pack a power adapter! I love this European power adapter because it has an outlet AND two USB ports. AND it's less than $15!
How Many Days Should You Spend in Stockholm?
If you're planning a trip to Stockholm, you might be wondering how much time you should spend in the city, especially if you trip is part of a larger Europe travel itinerary.
3 Days in Stockholm is Ideal for First Time Visitors
If it is your first time visiting, I recommend spending at least 3 days in Stockholm. With 3 days, you'll have plenty of time to see Stockholm's best sights, but you can do so at a relaxed pace.
Is 3 days in Stockholm enough time? Absolutely! If you follow this guide, I will cover all the things you shouldn't miss in Stockholm.
If you have a weekend or long weekend in Stockholm, you'll also have time to explore outside of the city by taking a tour of Stockholm's many islands. It will make for the perfect weekend getaway!
I've set up this guide as a 3 day Stockholm itinerary, but it can easily be modified to be shorter or longer. If you only have one or two days in Stockholm, just pick and choose based on the outline I've created below!
Here's The Best Area to Stay in Stockholm
Before we get started on your Stockholm itinerary, let's talk hotels. What's the best area to stay in Stockholm?
Stockholm has no shortage of chic places to stay! In terms of the best neighborhoods to stay in while visiting Stockholm, I'd recommend staying in or around Ostermalm. A hotel in Ostermalm will give you a very central base from which to explore Stockholm.
Top Choice: The Lydmar Hotel
For boutique hotels in Stockholm, I highly, highly recommend The Lydmar Hotel. It has to be one of my favorite hotels of all time.
The rooms are all unique, and the Swedish design aesthetic is GORGEOUS. You'll also thank me when you see the breakfast buffet.
Even though this hotel is located within one of Stockholm's best areas to stay, you just might not ever want to leave the hotel – it's that beautiful!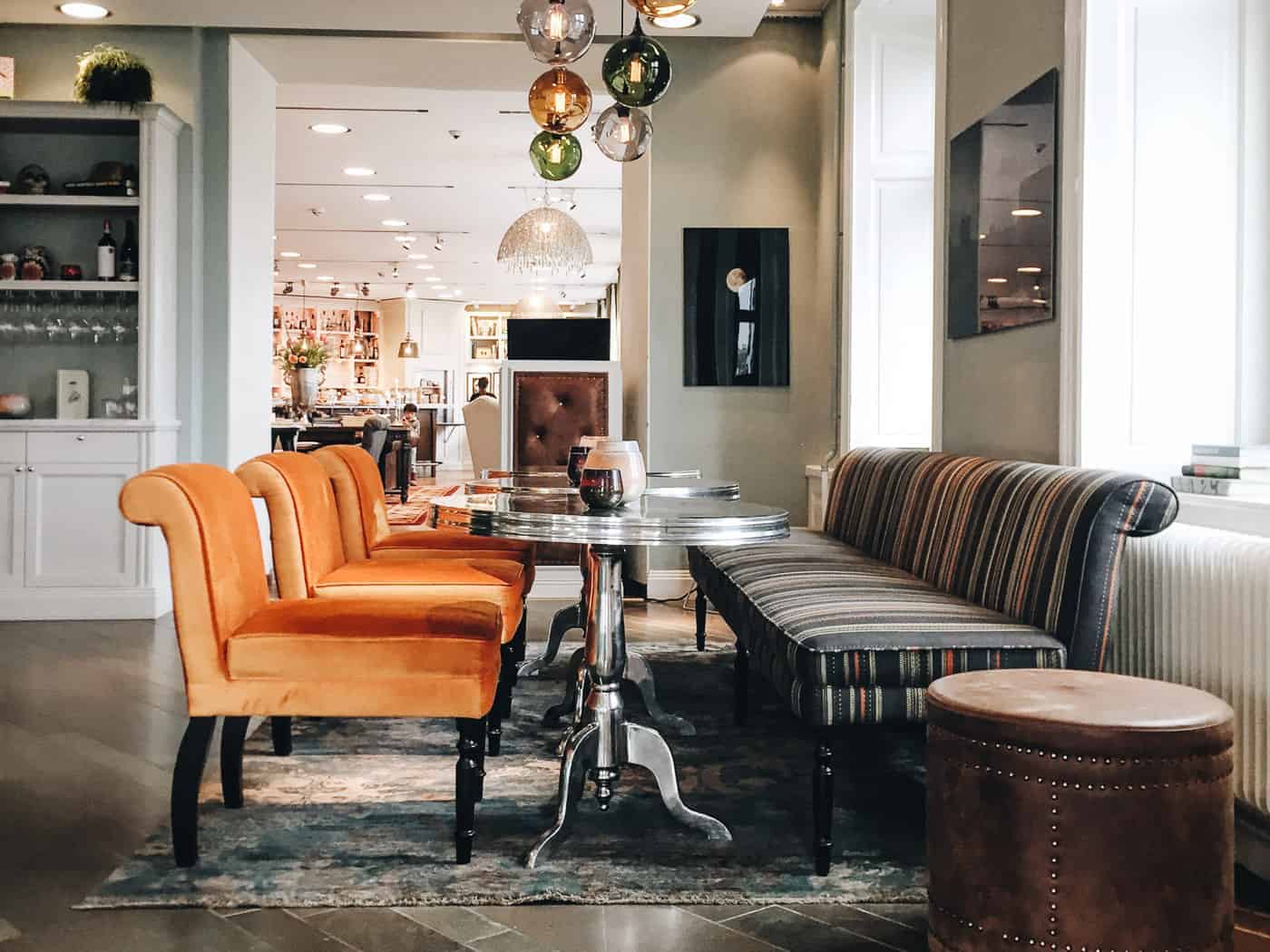 The Best Concept Hotel in Stockholm
Another amazing hotel option in Stockholm is Ett Hem. I adore the concept of this hotel! "Ett Hem" translates to "At Home" in English, and as the hotel likes to say, everything about staying there is meant to be like being at home.
Built as a private mansion in the early 1900's, Ett Hem is located in a quiet, residential area, and truly offers a special and memorable guest experience.
Budget-Friendly Boutique Stockholm Hotels
For a balance between budget and boutique, check out the Berns Hotel. The hotel's bar and restaurant turns buzzy in the evenings (and is just plain cool), and each of the rooms are unique.
Check out the Clock Suite if you want something that'll be memorable! Looking for more options? Hobo is another great alternative.
Pro Travel Tip: These days, travel can be more uncertain than ever. Check for any COVID-related restrictions at your destination, and never travel without travel insurance! I recommend SafetyWing, because they have flexible + affordable insurance plans, and also cover COVID-related impacts on your trip (not all companies do)!
Stockholm Itinerary: Day 1
Welcome to Stockholm! Now that your travel plans are in place, let's get started on your Stockholm itinerary. Day one hits the highlights of the city's past and present.
Begin Your 3 Days in Stockholm by Exploring Gamla Stan
No 3 day Stockholm itinerary would be complete without a stroll through the cobblestone streets of Gamla Stan, Stockholm's Old City.
Start off day one of your Stockholm itinerary here, and meander through the narrow alleyways and side streets of this quaint island.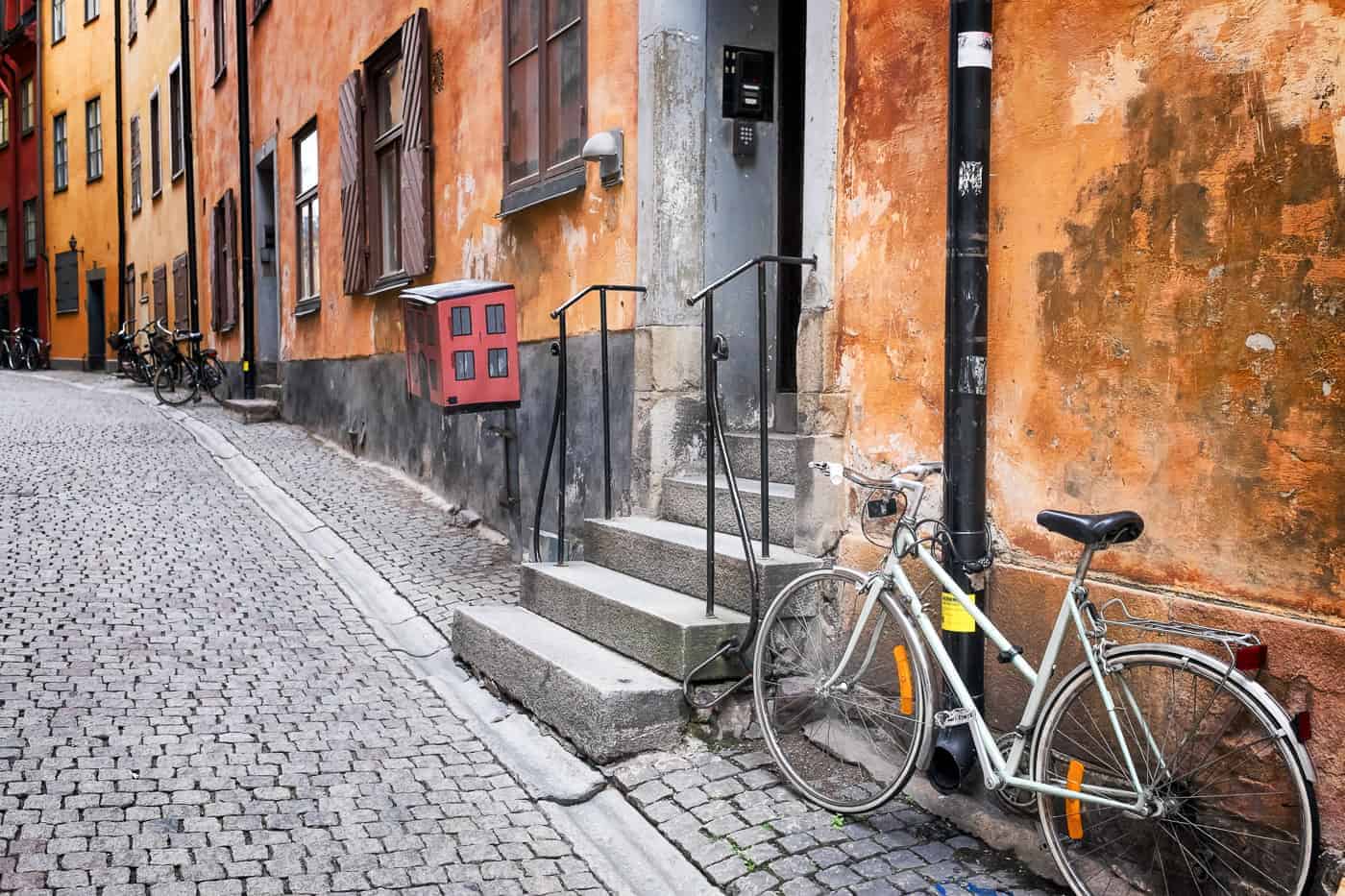 While you wander, check out the shops and gorgeous architecture within Gamla Stan.
Don't miss Stortorget, the main square in Gamla Stan, made famous by the good looking buildings that surround it. During the spring and summer months, stop to admire the throngs of fresh flowers for sale.
Tour The Royal Palace
After your stroll through Gamla Stan, head back towards the center of the city to visit Stockholm's Royal Palace.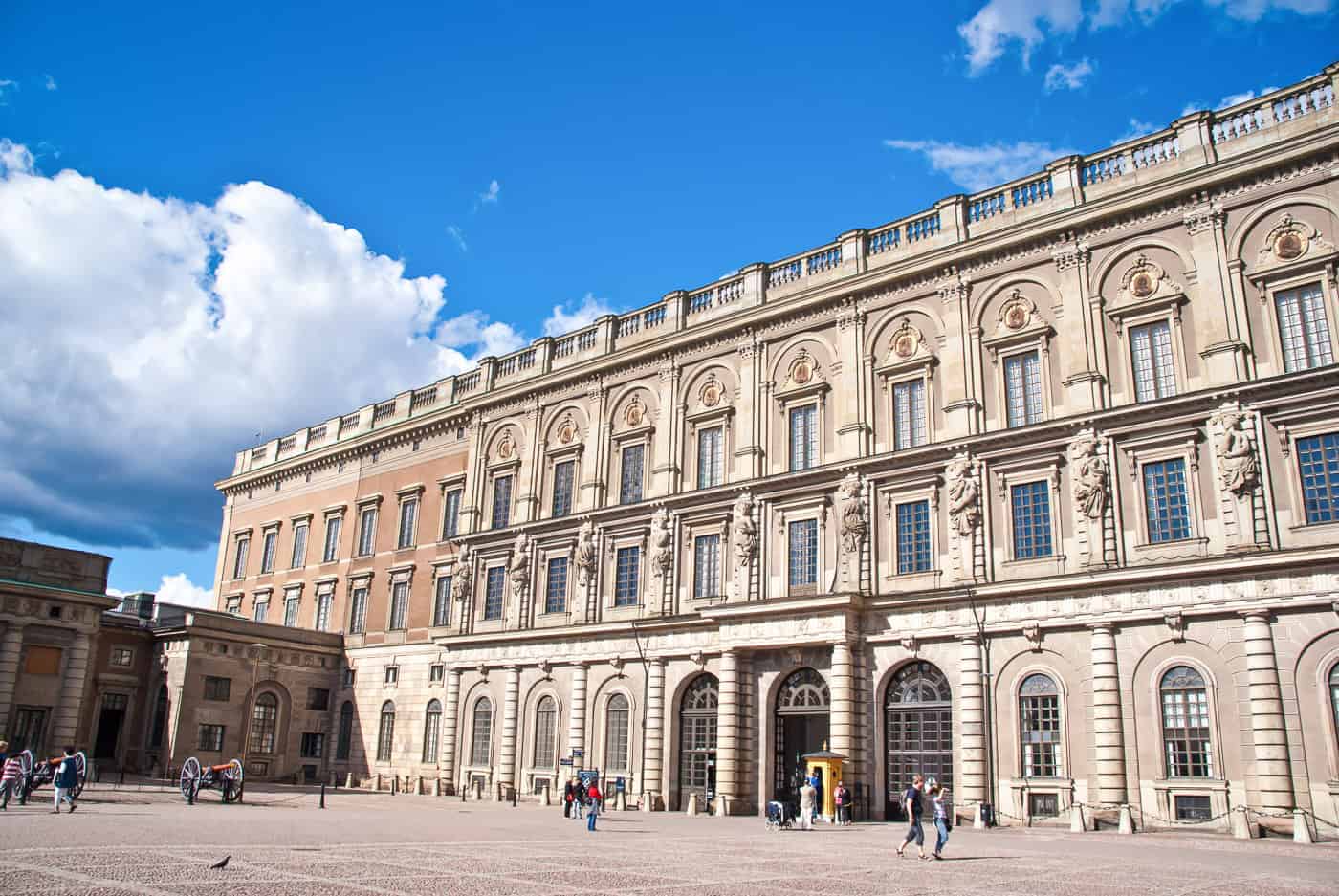 The Royal Palace is the official residence of the Swedish monarch, and it's gigantic. With over 600 rooms across seven different floors, the Royal Family has some space to spread out. The Palace is open to the public for visits, and it's steeped in history and culture.
Highlights include the Royal Apartments, which are the state rooms where official events are held. It's well-worth a visit, and you can buy your tickets online ahead of time.
Try to time your visit to see the changing of the guard outside of the palace, which takes place Monday – Saturday at 12:15pm, and at 1:15pm on Sundays.
Shop Your Way Through Ostermalm
Now that you've seen Old Stockholm, head over to Ostermalm, where you can soak up some of the city's love affair with modern design and style.
Ostermalm is a posh residential and business area, and has many of the city's chic, upscale shopping venues, including my favorites NK (a huge Swedish department store) and Illums Bolighus.
Gourmet Food Hall
Another fun stop in Östermalm is the Östermalmshallen Market on Humlegårdsgatan. This indoor food hall and market dates back to the late 1800's and is packed to the gills with gourmet food and groceries. In addition to the food stalls, there are also several cafes and restaurants where you can enjoy Swedish traditional cuisine.
Every Stockholm Itinerary Should Include Time to Enjoy Fika
After a busy morning, you're probably ready to make a stop for a coffee and another snack. You're in luck, because the Swedish tradition of taking fika (pronounced fee-ka) is just that.
Fika is a part of Swedish culture and part of the daily routine of many Swedes.
Fika is a time to take a break during a busy day, relax, and enjoy life for a moment. It's about slowing down and savoring down time, whether alone or with friends, and generally means a quiet coffee and pastry at some point in the afternoon.
Hooked on fika? Check out more top spots to enjoy fika in Stockholm.
Visit one of Stockholm's Unique Museums
Refreshed from fika, spend the afternoon checking out your choice of unique museums in Stockholm. There's a few very good options, depending on your interests (and the weather).
All three of the museums I've listed below are located on the island of Djurgarden.
Vasa Museum
History buffs will really enjoy the Vasa Museum. A warship built in the 1600's, the Vasa sank on its maiden voyage.
Over 300 years later, the ship was recovered from the sea floor and reconstructed. Today, it is housed inside the museum, where it represents the best-preserved vessel from the 17th century.
The Vasa Museum is incredibly well-done, and I highly recommend a visit during your trip to Stockholm! Avoid lines and buy your tickets ahead of time here.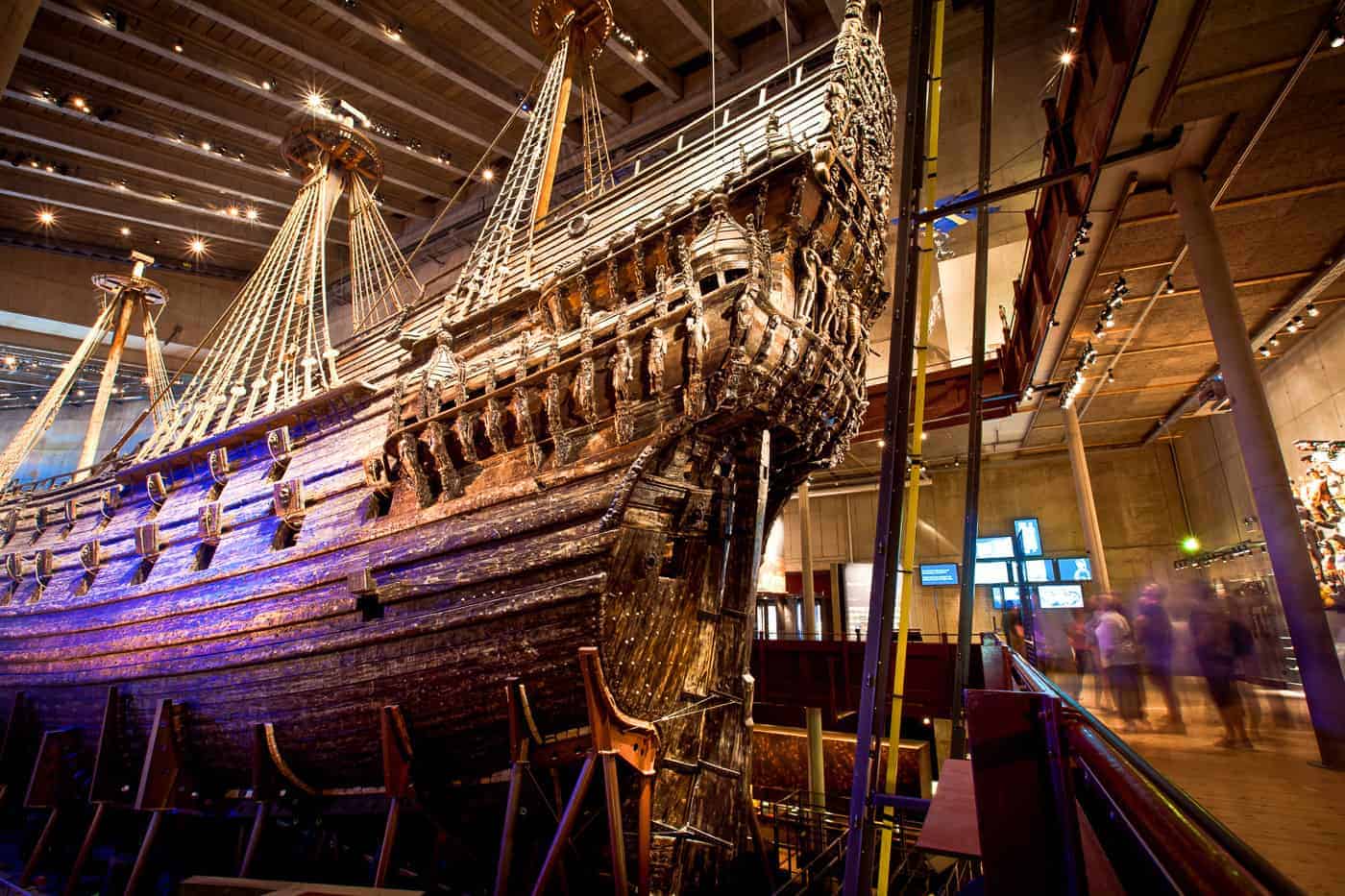 Skansen Outdoor Museum
Outdoor lovers should head to Skansen, Stockholm's outdoor, open-air museum. Here, you'll find a living museum dedicated to showcasing the Swedish culture and how Swedes have lived throughout history.
With its wildlife, zoo, and aquarium, Skansen is a great choice to visit if you're traveling to Stockholm with kids.
Skansen is a very popular tourist attraction! Make sure to buy your tickets online ahead of time.
The ABBA Museum
If you're an Abba fan (or you just have a love for the 70's), the Abba Museum is a must-visit.
Dancing Queens will love checking out this enormous collection of costumes and memorabilia. The museum is very interactive and I'm willing to bet that you'll leave with a smile on your face.
The ABBA Museum is another very popular spot for tourists in Stockholm, so I recommend getting your tickets online in advance!
Relax in a Nordic Spa
You might be surprised to learn that the Swedish massage technique didn't actually originate in Sweden!
But don't let that stop you from squeezing in some spa time enjoying the Nordic Spa at the Grand Hotel after a busy day.  The Nordic bath ritual will refresh and rejuvenate you, and there's another added benefit: it'll help you recover from jet lag.
Dinner and Drinks at The Lydmar
Wrap up day one of your 3 day Stockholm itinerary with dinner and drinks at the Lydmar Hotel. If you're not staying at the hotel, you should definitely plan to drop by for one of your evenings in Stockholm.
At night, the hotel's lobby and restaurant turn into a trendy nightlife spot, where it's fun to see and be seen. Grab a table inside or outside, and be ready to people watch as you sip on a nightcap!
Stockholm Itinerary: Day 2
During day two of this Stockholm itinerary, you'll visit the highlights of Sodermalm, the Brooklyn to Stockholm's Manhattan.
Immerse Yourself in Photography at Fotografiska
Get an early start on day two of your Stockholm itinerary. Be one of the first to arrive at Fotografiska, Stockhom's uber-chic museum that is entirely dedicated to the art of photography.
Since its opening in 2010, the museum has showcased the work of world-renowned photographers, as well as up-and-coming talent.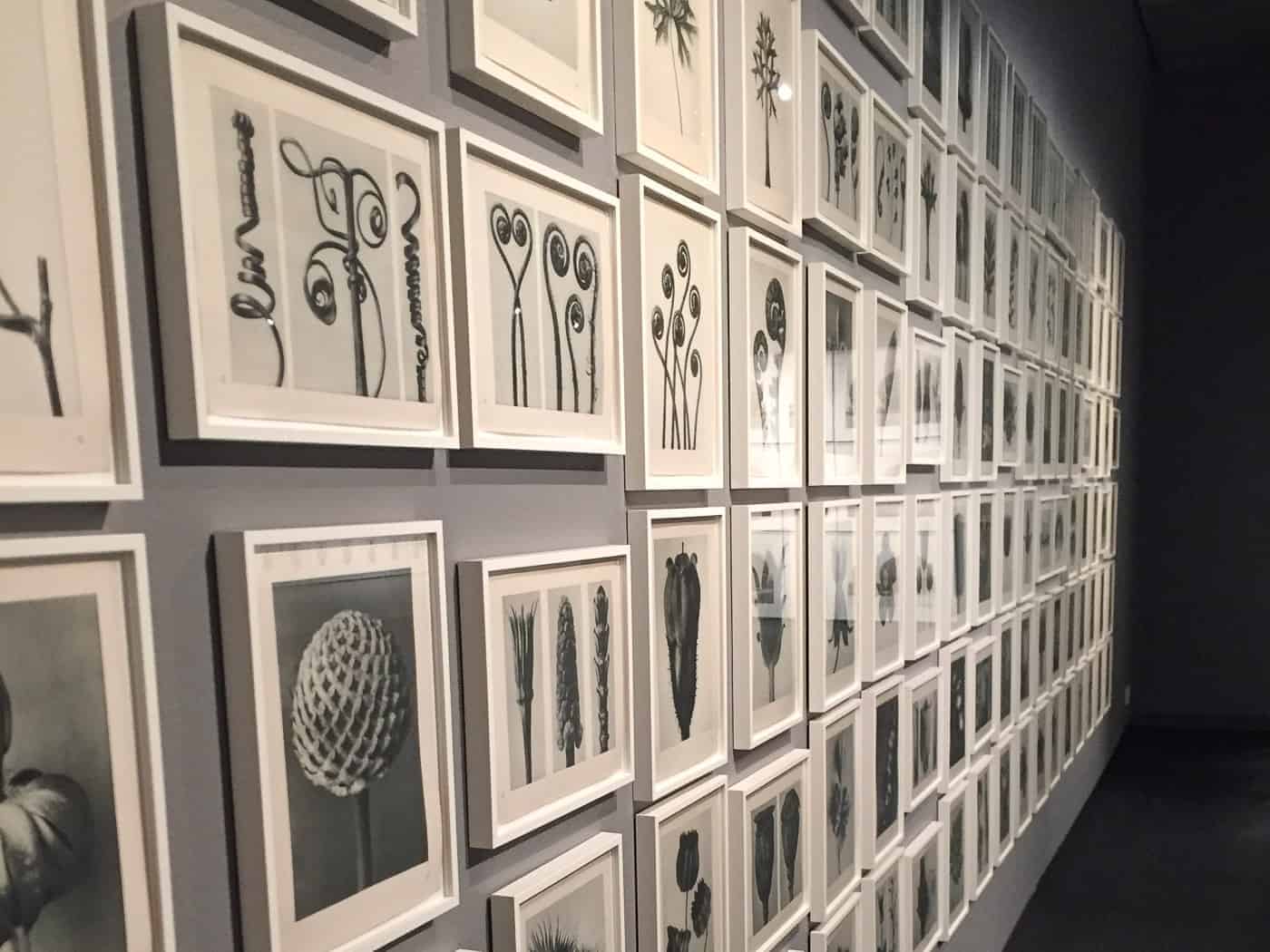 The photography exhibits at Fotografiska rotate, so check their schedule to see what's current, but I promise that you'll love whatever is on display.
The photos are both vintage and contemporary, some are provocative, and all are expertly-curated.
I absolutely LOVED Fotografiska when I visited, so I highly, highly recommend this as a stop on your Stockholm trip. You can buy tickets online ahead of time here.
If you have the time within your Stockholm itinerary, a stop in the museum's cafe is well worth a visit. The pastries are delicious, and there's a gorgeous view of Gamla Stan across the water.
Explore Trendy Sodermalm
Fotografiska is located on the island of Sodermalm, so after your visit to the museum, it's an easy stroll to the center of this hipster neighborhood.
Head to the SoFo neighborhood, short for Soder (south) of Folkungagatan, where you'll find boutiques galore, along with trendy cafes and restaurants.
Style and creativity rule Sodermalm, often considered Stockholm's coolest neighborhood. Don't miss Grandpa, my all-time favorite concept store in Stockholm.
For more ideas on where to shop in Sodermalm, check out this reference. Once you've explored the heart of Sodermalm, head over to Kaffebar for fika.
Don't Miss Stockholm's Subway Art
Head back to your home base for a quick freshen up before this afternoon's agenda. I highly recommend taking the subway when you head back to Ostermalm from Sodermalm. There's a few reasons why.
First of all, transportation can be VERY expensive in Stockholm. Taxis and even Uber cost a lot more than what you might expect, even compared to transportation in other large cities.
Secondly, taking the subway in Stockholm is an opportunity to see another unique element of the city – subway art!
Stockholm's subway stations are a collective museum in and of themselves. Each station has a unique theme, and features painted walls, mosaics and, in some cases, sculpture.
Stockholm Itinerary: Day 3
It's the last day of your Stockholm itinerary, and it's time to get outside the city and see the rest of the local scenery.
Island Cruising in Stockholm
Now that you've seen a few of Stockholm's 14 islands, it's time to see the rest! Spend the last day of your trip on an island cruise among Stockholm's archipelago.
You haven't seen all of Stockholm until you've gotten outside of the central area and taken in some of the area's natural beauty.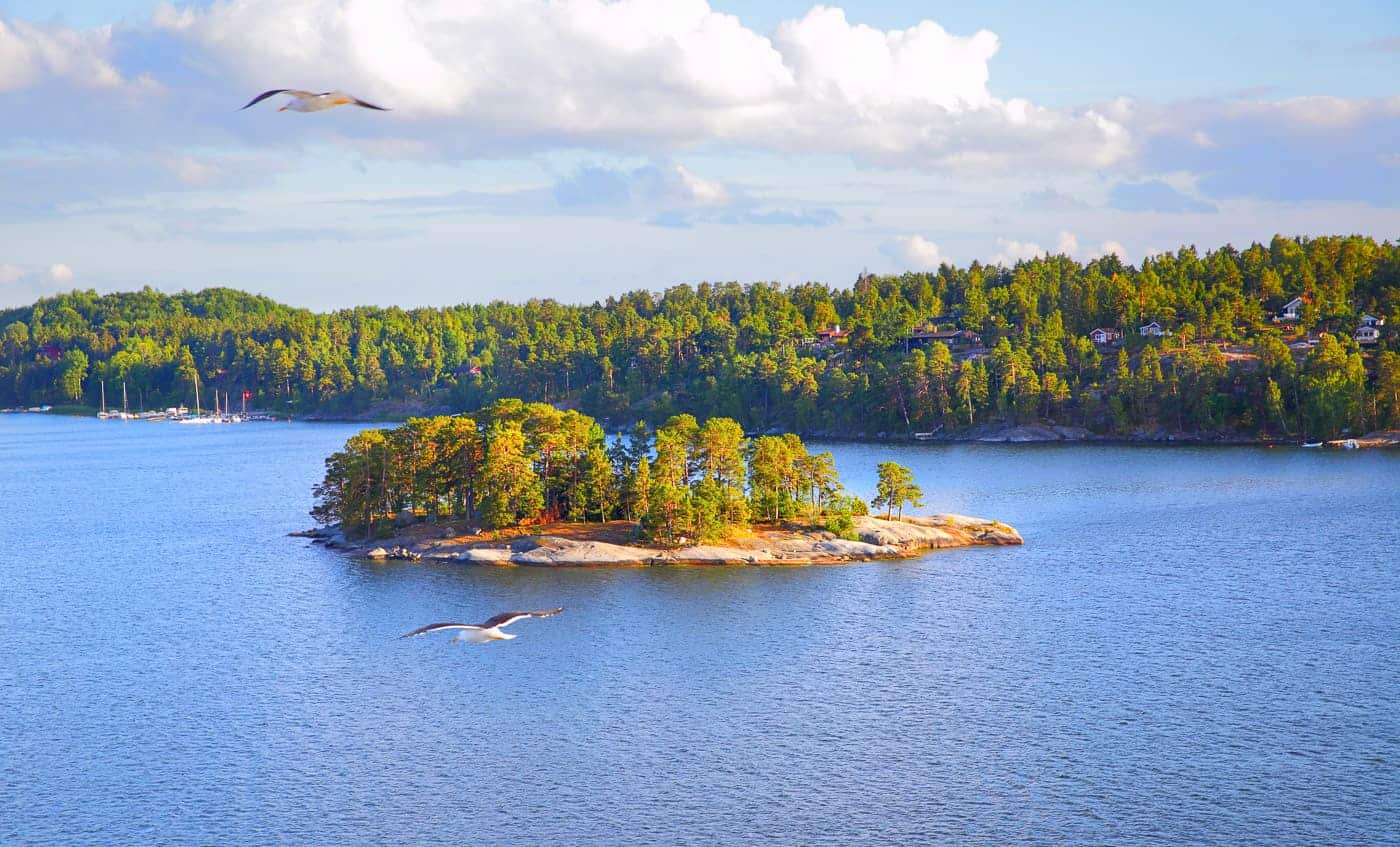 If you're visiting Stockholm during the summer, you'll have plenty of daylight left in the day after the cruise.
Head back to Ostermalm for an outdoor nightcap, and toast to time well-spent in Stockholm!
There you Have it – The Perfect 3 Day Stockholm Itinerary!
If you're headed to Copenhagen on your trip, check out my post on the perfect Copenhagen itinerary!
Need help packing for Europe? Check out how to pack light for Europe (including the things you won't want to leave at home)!