The Best Gifts for Travel Couples in 2022
This site uses affiliate links and I may earn a small commission when you use my links and make a purchase, at no extra cost to you. 
Do you have a couple in your life who loves to travel? Everyone has friends, family members, or siblings that fit that description. Maybe they're about to move abroad, or start an epic cross-country road trip. If so, these gifts for travel couples are just what they'll need! Whether they love camping, hiking, road tripping, or just exploring together, there's no doubt that a shared love for travel can create a bond between two people. So if you're looking for gift ideas for traveling couples, I've got your covered! In this guide, I'm sharing my best ideas for travel gifts for couples to make your shopping super, duper simple.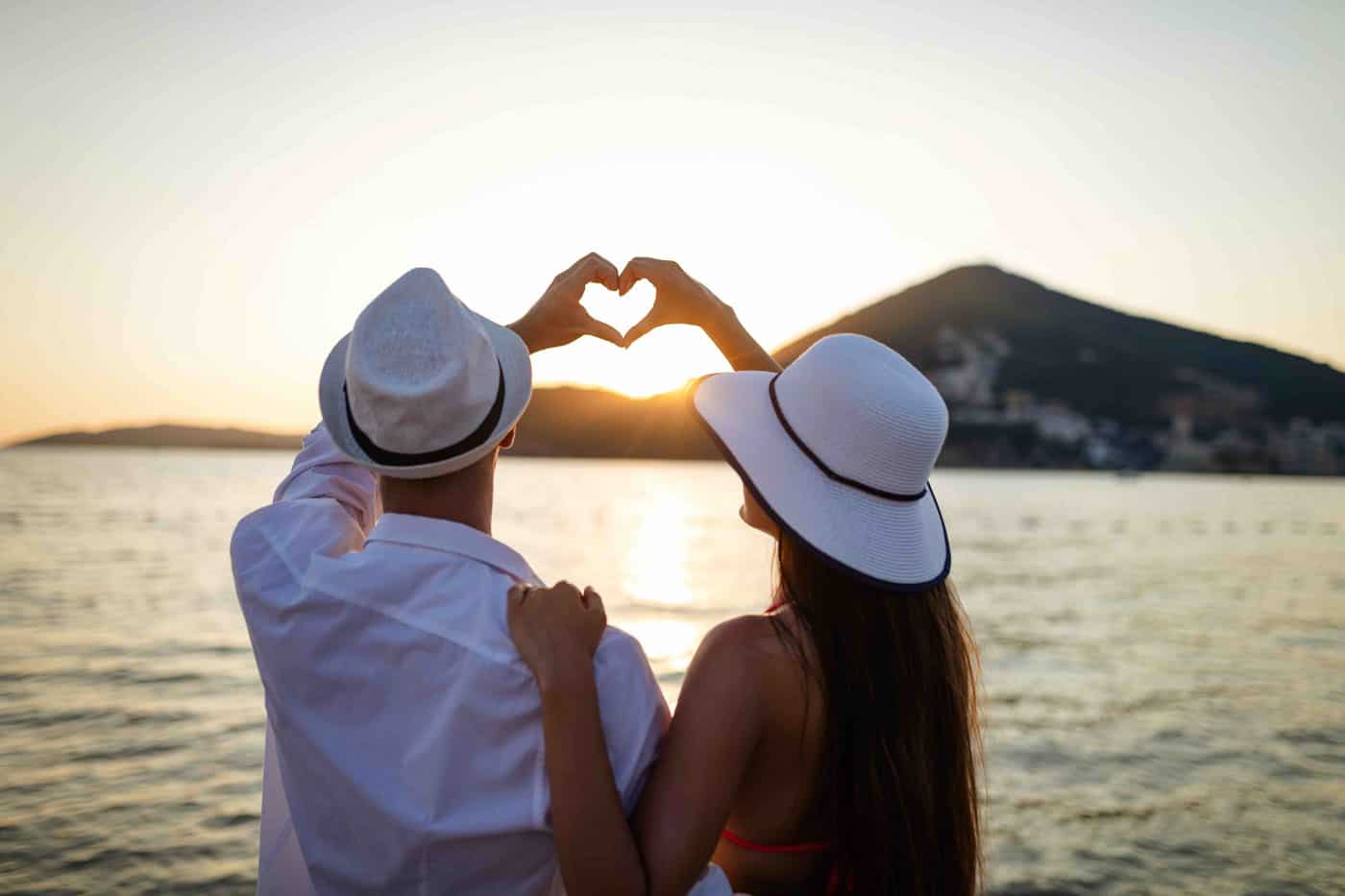 To use this guide, simply click on the item you're interested in, and you'll be taken directly to the retailer's website to learn more or to shop!
The Best Gifts for Couples Who Travel in 2022
Data shows that couples who travel together, stay together. But what do you get for the couple who loves to travel? If you have a couple in your life who is always on the go, they'll love these travel gift ideas!
Maybe you're trying to find a wedding gift for a couple who loves to travel, or an anniversary gift if they've been together for a long time. Or maybe they just returned from a special trip. Regardless of where they are heading next, they'll love one of these gift ideas that are perfect for traveling couples!

Outdoor and Adventure Gifts for Couples
Do they love the outdoors and taking adventures together? Even if they've been adventuring together for years, there are probably some outdoor essentials that would be welcome gifts.
If you know a couple who loves camping, hiking, or visits National Parks often, they will love these travel gift ideas!
Hiking Gifts
Whether they love taking day hikes together or with their family, or enjoy going off the grid in the backcountry, these gift ideas are perfect for outdoorsy and adventurous couples, and will help them explore the trails together!
Camping Gifts
If they camp frequently, they probably already have a lot of basic camping equipment. These camping gift ideas for couples go one step beyond the basics! These camping gifts will complement the equipment they already have, and help them enjoy the great outdoors for years to come.
I've included a few gift ideas that add a touch of luxury (French press, anyone?), as well as gift ideas that are perfect for two people, like a 2 person hammock and a 2 person sleeping bag. I've also included a few personalized camping gift options that they'll be sure to love.

Road Trip Gifts for Couples
Maybe the couple you know just finished a long road trip, or is planning to head out on one soon! Or maybe they're weekend warriors who love to spend their days off adventuring to new places closer to home.
Whatever their travel style is, if the traveling couple you know loves to take road trips, they will love these road trip essentials! These gifts are made for long car trips, weekend getaways, and even #vanlife.
Unique Road Trip Gift Ideas
In this round up, you'll find some basic necessities for a road trip, like fun games and a first aid kit. And I've even included a few road trip gift ideas for the couple who just finished a cross-country trip, to help them celebrate memories from their trip.

Personalized Travel Gifts for Couples
There's nothing like a personalized gift. It shows that the gift-giver put a lot of thought into the gift. Personalized gifts are wonderful to receive, too, since they're generally not things you would buy for yourself.
These personalized travel gifts for couples are a great choice if you're looking for a unique gift that they probably don't already have.
Customized Gifts for Traveling Couples
If you're shopping during the holiday season, make sure to leave enough lead time to order any personalized gifts. It's the busiest time of year for merchants, so don't wait until the last minute, otherwise your gift may not arrive in time for the holidays.

Need More Gift Ideas?
If you need more gift ideas for the traveler in your life (or maybe just yourself!), you'll love my other gift guides!
Check out the travel gifts for men as well as my favorite travel gifts for her! And if you're on a budget, you'll also love my recommendations for the best travel gifts under $50. Happy shopping!