The Ultimate List of Travel Essentials for Women
This site uses affiliate links and I may earn a small commission when you use my links and make a purchase, at no extra cost to you. 
Whether you're planning your first trip or your hundredth, deciding exactly what you need to pack for a trip can be overwhelming! So what are the female travel essentials that you ACTUALLY need? After decades worth of constant travel (seriously, decades), I've put together this guide that includes all of my favorite travel essentials for women.
This guide has everything you need to pack, for any trip, no matter where you're going! Within this list, I've also included some recommendations for my favorite travel products for women. These are all the travel must haves for women – leave everything else at home and enjoy traveling carry on only. Read on for the entire list of women's travel necessities!
Looking for a printable list of female travel essentials? I've got that for you, too! Subscribe below (at the very end of the post!) and I'll send it to you by email! It'll be yours to edit and print, forever and evermore.
If you're in a hurry and want to skip to a printable list of female travel essentials, you can do that in the table of contents below.
Women's Travel Essentials
Whether you're packing clothing, shoes, accessories, toiletries, or hair and beauty items, this comprehensive list of women's travel essentials has everything you need!
Luggage: Travel Essentials for Women
Let's start with the travel essential basics: your luggage! Bringing the right luggage on your trip will set you up for packing light and efficiently.
I recommend bringing three kinds of bags with you on every trip: a carry on size suitcase, a tote bag or backpack, and a smaller purse such as a cross-body bag or clutch.
If you plan to check your luggage, it also helps to know what to put in your carry on vs checked bag.
Travel Bags and Luggage for Female Travelers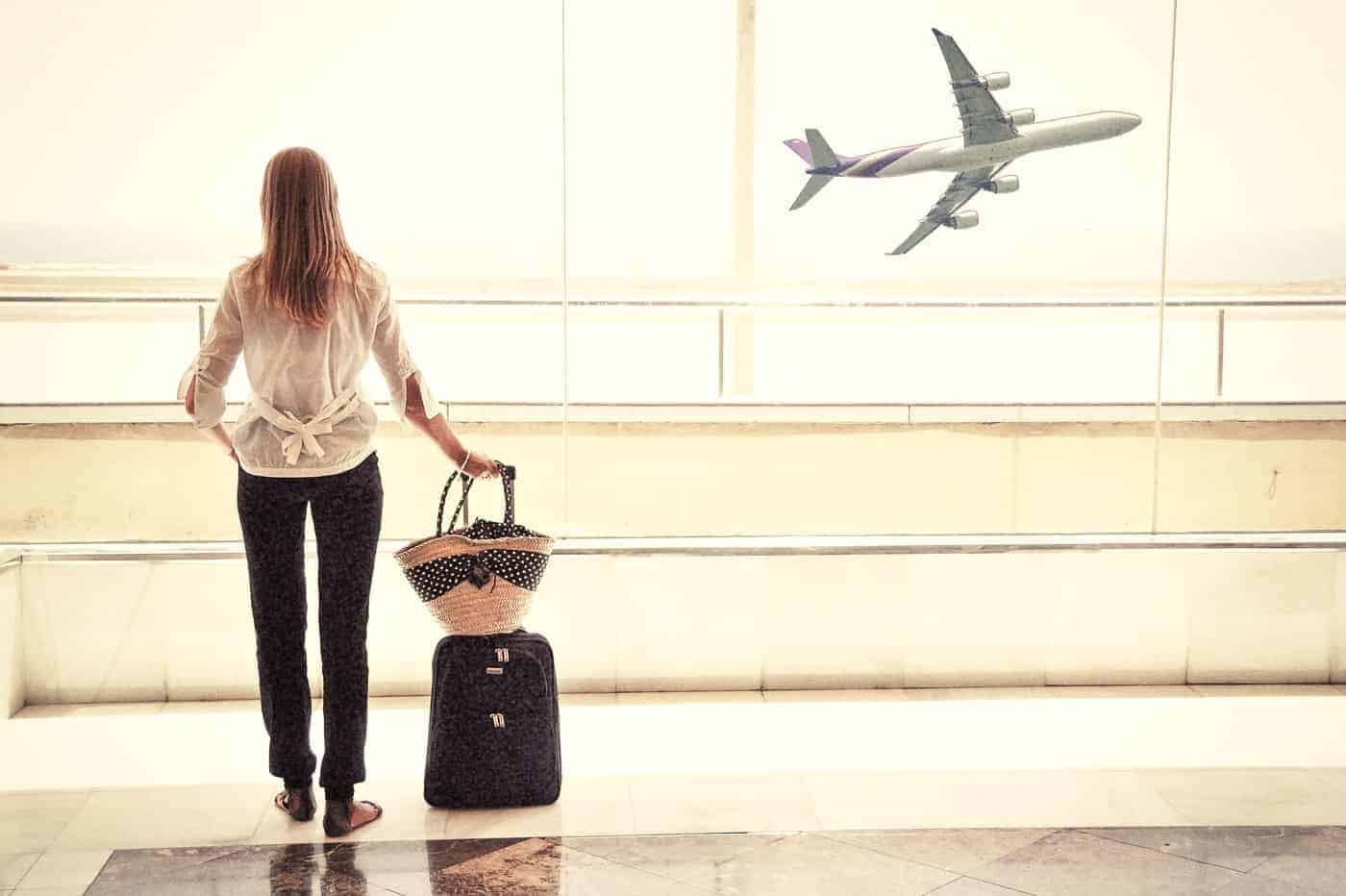 Clothing and Accessories: The Travel Must-Haves for Women
When it comes to packing for a trip, deciding which clothes you want to bring is usually the first thing to consider. Whenever I pack, I try to stick to one color palette since that makes mixing and matching pieces much easier. For me, that means a lot of black and gray!
When it comes to travel clothing, try to think through the activities you'll actually be doing during your trip, and making sure you can mix and match with basics to create an outfit for every activity.
To pack light and save even more space, I love bringing reversible clothing for travel! And respecting the environment is so important, so check out these five brands that make environmentally friendly travel clothes.
Women's Travel Clothing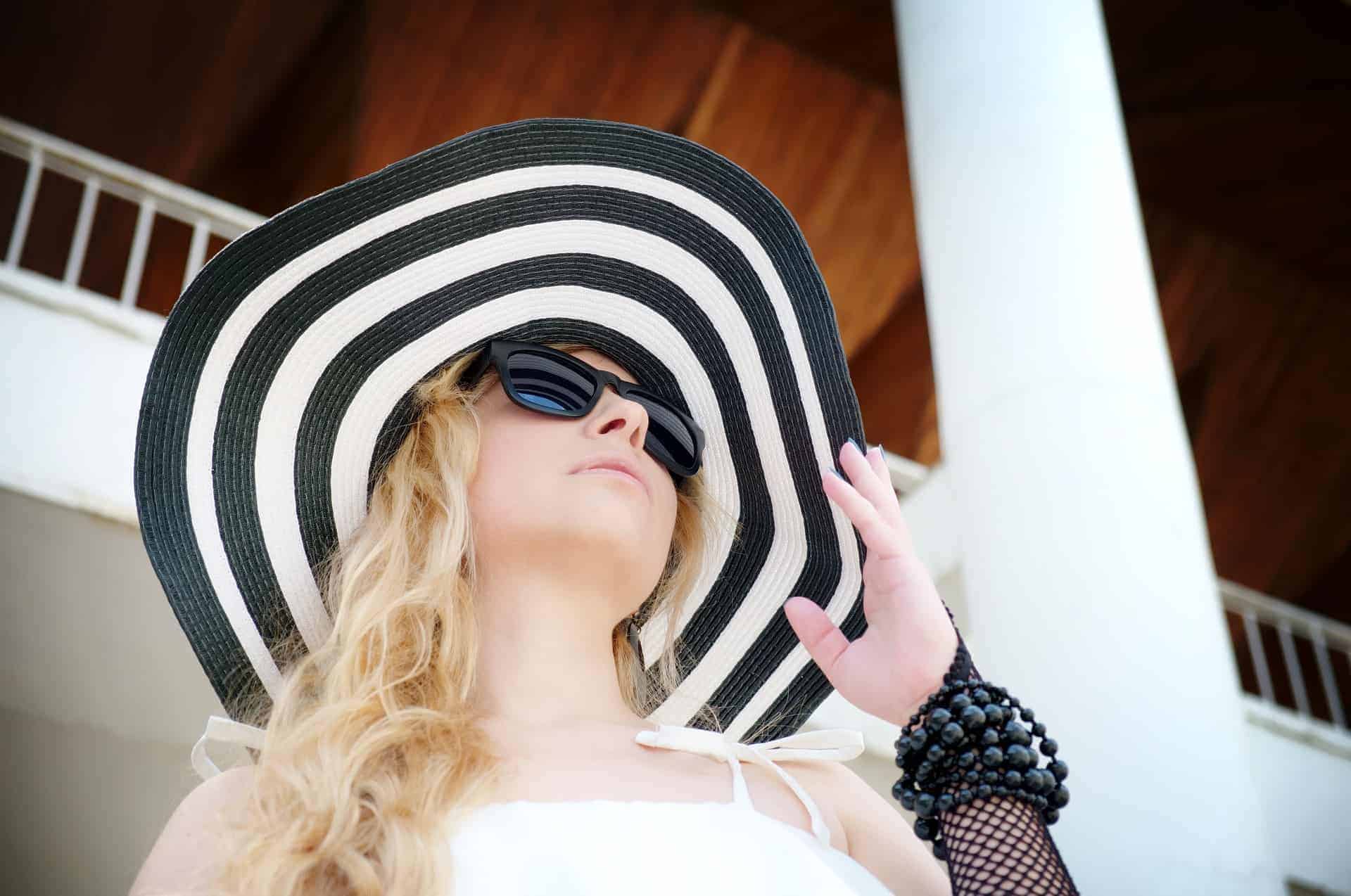 Toiletries: The Essential Travel Products for Women
Next up? Travel toiletries! To be honest, packing toiletries can often be my least part of preparing for a trip. Why? Confession: I love my skincare and beauty products, and I don't like to be without them! So there always ends up being a lot of stuff to cram in to my bag.
Since I never check a bag when I travel, I've had to learn to edit the contents of my travel toiletry and makeup bags so that they only includes the essentials. I've also learned some toiletry packing hacks along the way!
Here's all the female toiletry essentials you need for any trip. For more detail, check out my complete toiletry packing list and all of my posts on travel hair and beauty products!
Travel Toiletries for Female Travelers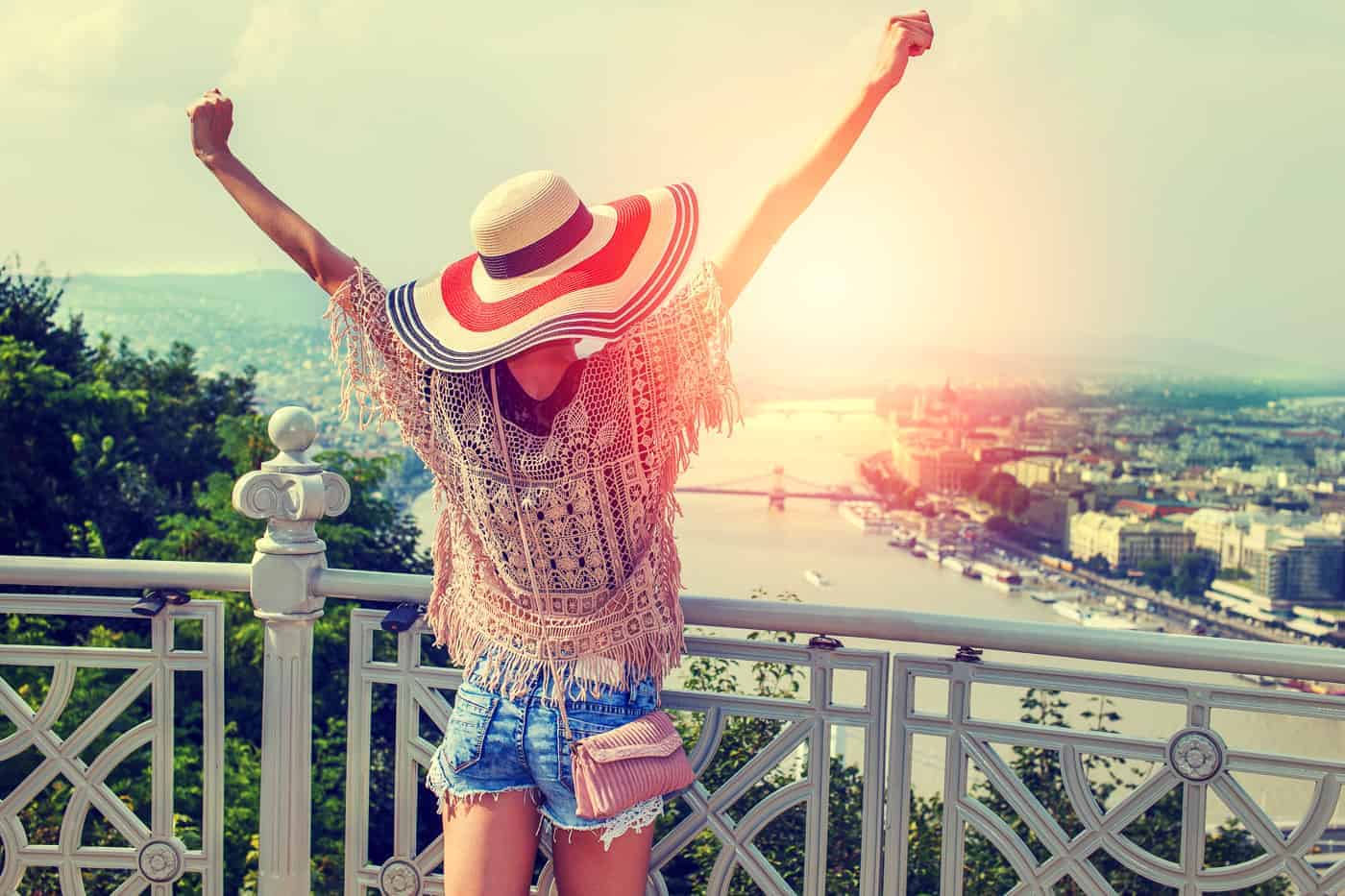 Additional Ladies Travel Essentials List
In packing for any trip, there are also a few more things to add to this ladies travel essentials list that you can't forget! Here's a few things to make sure and add to your bag:
Additional Travel Must Haves for Women
Pro Travel Tip: These days, travel can be more uncertain than ever. Check for any COVID-related restrictions at your destination, and never travel without travel insurance! I recommend SafetyWing, because they have flexible + affordable insurance plans, and also cover COVID-related impacts on your trip (not all companies do)!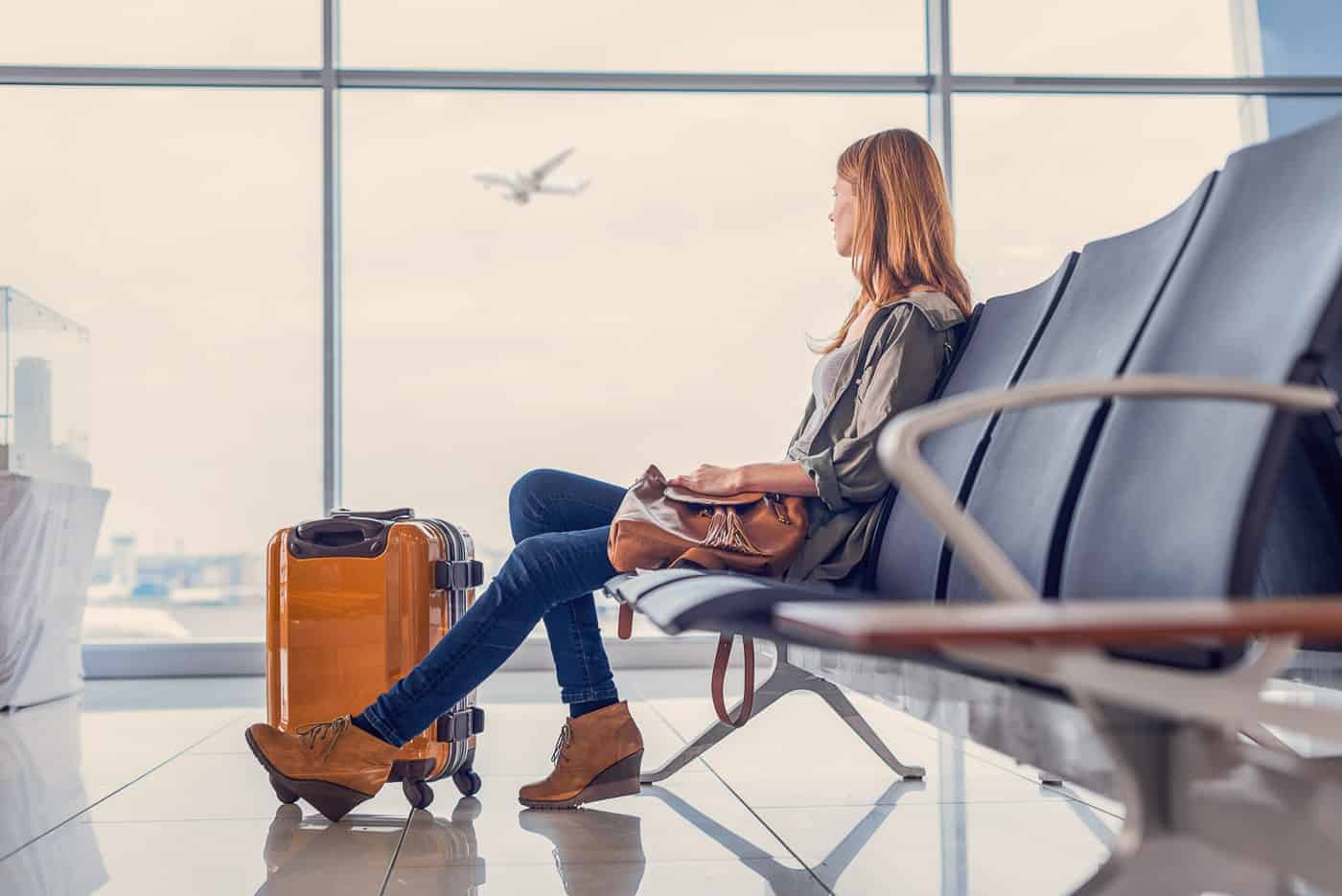 What to Pack in Your Tote Bag
Now that your suitcase is packed with all the female travel essentials you need, it's time to pack your carry on essentials!
Throw these items in a large purse that you can keep with you at all times. They'll keep you entertained and comfortable while you're in transit.
There you have it – all of the travel essentials for women you'll ever need!
Here's A Printable Version!
Looking for a printable list of these female travel essentials? Subscribe below, and I'll send you the list of travel essentials for women by email that you can edit and print – it'll be yours forever.