7 Travel Makeup Essentials
This site uses affiliate links and I may earn a small commission when you use my links and make a purchase, at no extra cost to you.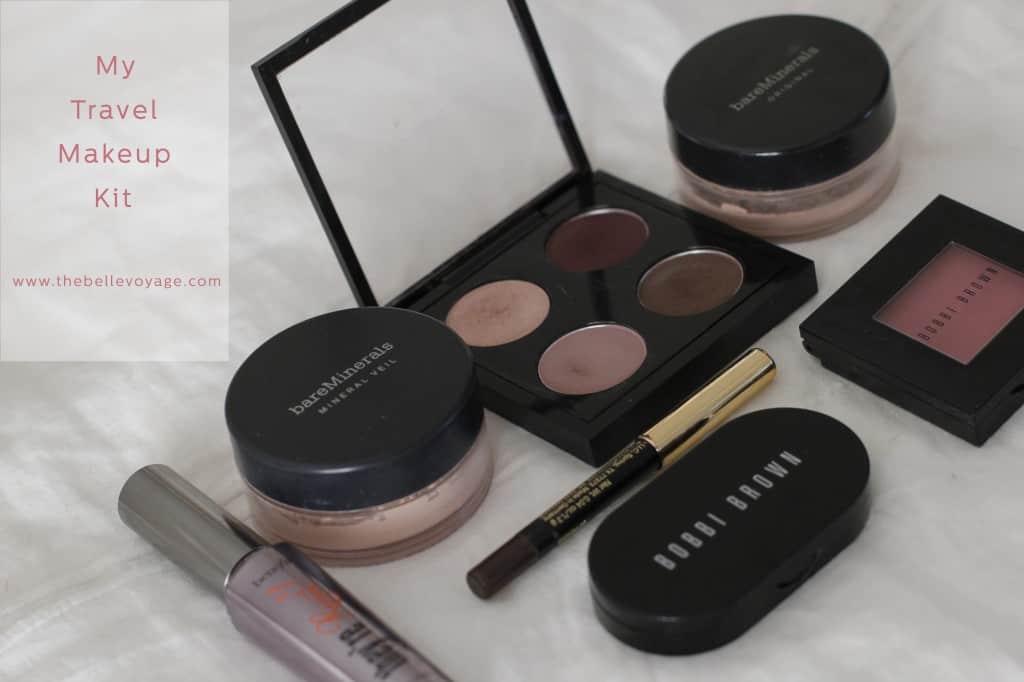 If I'm being completely honest with myself, I think I fall somewhere right in the middle of the "High Maintenance When it Comes to Makeup" scale.  OK, maybe just a SMIDGE towards the higher end, but definitely not at the top.  For example: I am high maintenance enough that I have five different eyeshadow brushes that regularly join me on trips, but low maintenance enough that I can pare my makeup essentials down to a very reasonable seven pieces for regular travel.
What's so special about these seven pieces of travel makeup?  I think it really comes down to versatility through layering.  All of these pieces are basic enough that I could wear them to the most conservative of professional or social occasions, but by building up color, layering them can give me an evening look that is perfect for drinks or dinner.
My magnificent seven:
Bare Minerals Original Foundation in Medium Beige
Bobbi Brown Blush in Tawny
Bobbi Brown Creamy Concealer Kit in Warm Beige
Benefit "They're Real" Mascara (You can also get this in a tiny travel size here for only $10 – even better!)
MAC Pro Palette eyeshadow quad (Colors clockwise from top left: Naked Lunch, Sketch, Espresso and Wedge).  I could seriously own ONLY these four shadows for the rest of my life and probably be good to go 99% of the time.  The 1% being 80's-themed costume parties.  That logic hasn't stopped me from owning a 15-pan palette, though, in addition to this quad palette.  But more on that later.
XTreme Lashes Glide Liner Eyeliner in Xpresso – As you can see, this brand has something against the letter "E" but they are so much more that that.  This is absolutely THE BEST eyeliner you will ever own.  And I have tried many an eyeliner.  I got a sample of this in one of my beauty subscription boxes and I knew I would be hooked for good – see how short it is??  That's how often I have used it (every day) and I'm on my third or fourth one.  My tip: make sure you get their sharpener too, as regular sharpeners don't seem to work as well.  This is great for an everyday liner but you can easily add on more for a dramatic look.
There you have it!  I realize this collection is missing a lip gloss or lipstick of some sort.  I haven't left it out on purpose.  The reason is because the lip gloss I take with me on trips is really more of a rotating piece – based on whatever I grab first out of my makeup drawer, but usually some variation of this lip gloss, which goes with everything.
Every once in a while I start to get worried that at some point on a trip, FROM OUT OF NOWHERE I will be required to attend an 80's costume party and that I will be S.O.L. without a bright blue eyeshadow.  But it hasn't happened yet.  I guess you can't ever be 100% prepared but this makeup kit should get you most of the way there.
Liked this post?  PIN IT!