Packing Beauty Products for Travel
This site uses affiliate links and I may earn a small commission when you use my links and make a purchase, at no extra cost to you. Many thanks for supporting this website!
Somewhere along the way, my hair and skin care routine started to involve more and more products. Blame it on aging, the beauty industry, or….maybe…just…myself??…but now I seem unable to leave home without all of my hair products, moisturizers and creams.
Unfortunately this habit does not jive with the TSA's perspective on liquids, and it's gotten harder and harder to fit all of my products into a TSA-approved one-quart bag.
Pro Travel Tip: These days, travel can be more uncertain than ever. Check for any COVID-related restrictions at your destination, and never travel without travel insurance! I recommend SafetyWing, because they have flexible + affordable insurance plans, and also cover COVID-related impacts on your trip (not all companies do)!
Ditch the Ziplock Bag
The best thing that's ever happened to my travel liquids situation is getting a new, dedicated, liquids bag. I used to use a regular ol' ziplock sandwich bag and while it was definitely inexpensive, it always, always broke. And leaked. Pretty much every trip.
On a whim, I decided to buy something more permanent – a reusable clear plastic toiletries bag – like this one. It's only $7 and the plastic is so sturdy that I can cram every cubic inch full of products and it just won't break. The ability to fit more stuff is, well, huge.
Solid Replacements for Liquids
Next, to save space, I try to think outside the liquid. There are so many liquid beauty products that have solid alternatives. Examples: pack a lipstick or lip pencil instead of a gloss. Or a solid perfume instead of a liquid. Or pre-moistened eye makeup remover towelettes and face wipes instead of liquid eye makeup remover and face wash. Powder foundation instead of liquid.
There are also a few things that I NEVER pack: body wash and shaving cream to name a few. 99% of the time there is body wash where you're going and as far as shaving cream, hair conditioner at the hotel makes a perfect alternative.
Find Travel-Size Versions
Next, I try to find mini-me's of everything I need to bring.  To find travel sizes, if you haven't already, check out Birchbox.  It just may be your new best friend.  Getting a monthly beauty sample box is not only a fun surprise but is also a great source for travel-sized stuff.  
I am also a fiend for things like Lancôme bonus time when you get travel-sized products with your purchase. Also – I never leave a beauty store without a sample! Sephora and Kiehl's are awesome sources for trial or sample sizes of stuff so don't be afraid to ask. While the drugstore is great for staples like toothpaste and hand sanitizer, for actual beauty products, Sephora has travel-sized products of regular favorites like this mascara, these mini nail polishes, and this primer.
Need more ideas for travel-size beauty products? I wrote an entire post on this topic! And for more of my favorite travel size hair products, check out this post.

Create your Own Travel-Size Products
If you can't find a ready-made mini, you'll have to take matters into your own hands and create one. There's a certain kind of container that works best for this. In the past I have used these containers because I thought they were the only kind that existed, but they are so big that you can only fit a handful of them into a one-quart bag.
Finally, I discovered mini acrylic jars like these which are perfect for things like moisturizer, hair styling cream, or eye cream – things that you need but don't use a lot of. I love these containers because I can fit sooooo many into my 1 quart bag.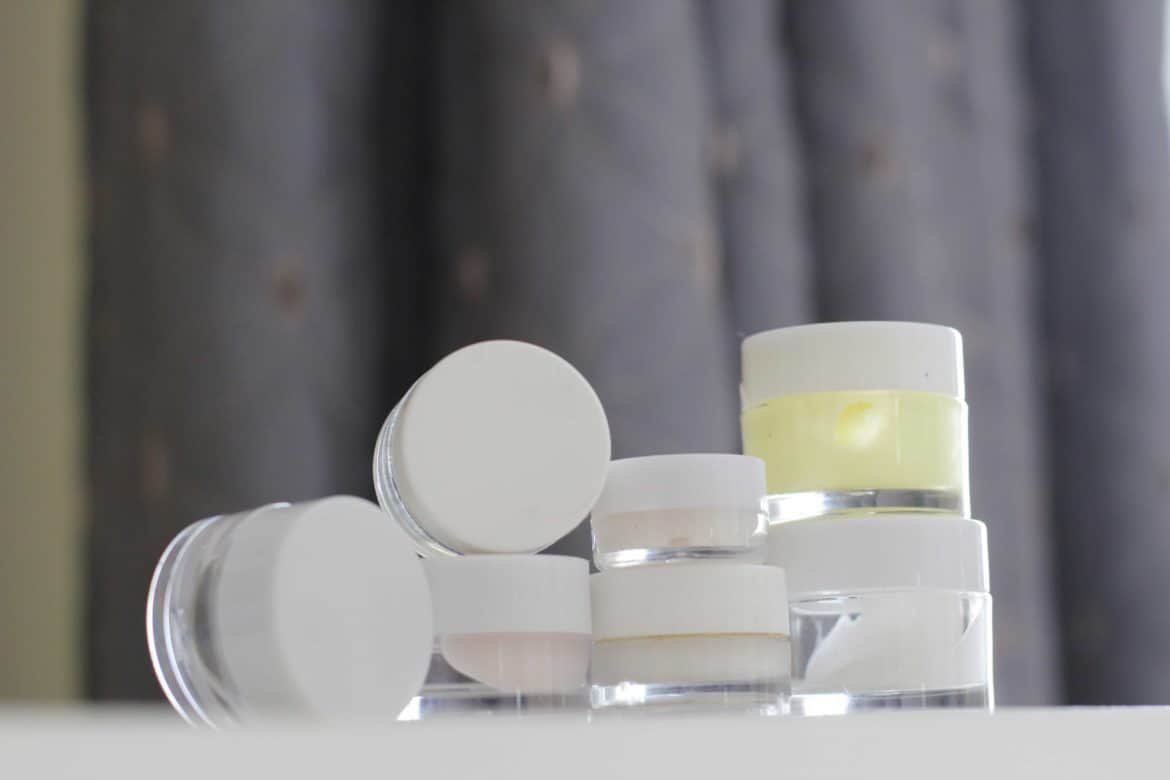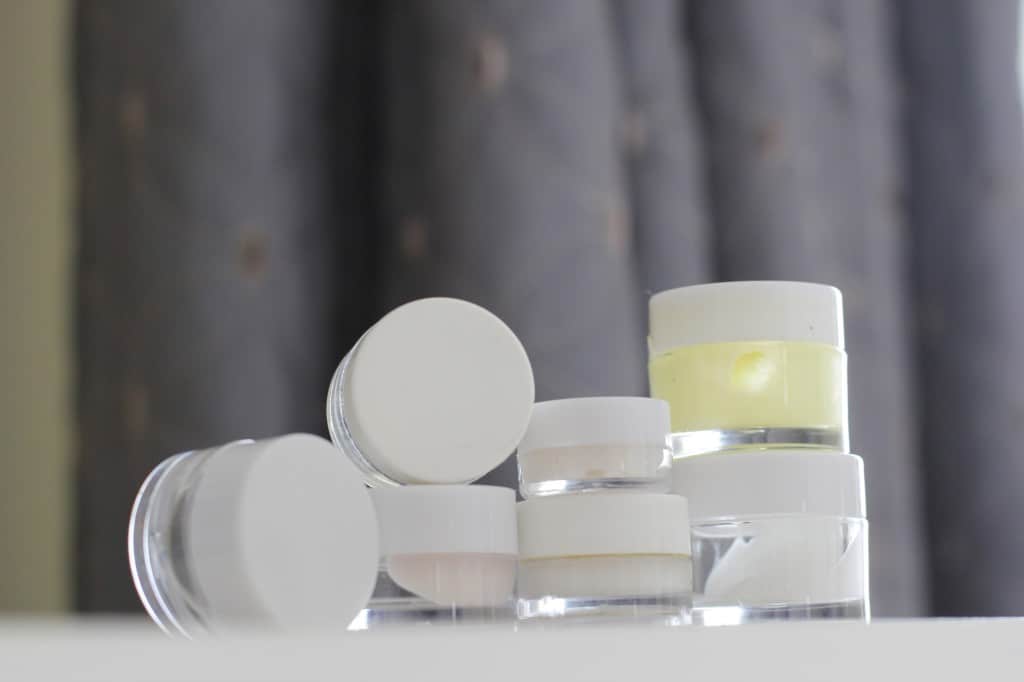 Since they are screw-top and not flip-top they never, EVER leak. YES. I label the tops with a sharpie to keep everything straight because I can't stop myself from doing it. The cheapest I've found them is on Amazon, so even if you lose or break them, they're no big deal to replace.
Voila…a one quart bag with everything I need and (believe it or not) room to spare!
One of my least favorite things to pack when I'm getting ready for a trip is my liquids bag. So I keep a travel-sized version of EVERYTHING in my liquids bag just waiting to be grabbed when I am airport-bound. That way it is ready to go and already assembled whenever I need to travel. This saves me so much time when I'm packing!
Airport Security Strategy
Finally, en route to the airport, I put the entire liquids bag into my purse instead of my suitcase. Why? This makes it really easy to access it when I'm going through security and have my hands full.
Not having to open up your suitcase when you're going through security is awesome. And addicting. Once I'm through security I pop it back in my suitcase and I'm good to go.
If you're a beauty product fiend like I am, I hope this helps you cram all of your must-haves into a teeny-tiny bag! Have any other tips?
Wanna Learn to Pack a Suitcase Like a Boss?
Subscribe to download my three BEST travel planning resources:
Travel outfit planner
Pre-travel checklist
Carry on packing list