Travel Size Beauty Products You Didn't Know Existed
This site uses affiliate links and I may earn a small commission when you use my links and make a purchase, at no extra cost to you. Many thanks for supporting this website!
What do shampoo, conditioner, lotion, body wash, and moisturizer all have in common?
They're all super easy to find as travel size beauty products. As in: if your drugstore doesn't carry these basics, just cut your losses and find a new drugstore.  But what about all of the other beauty products you'd want to bring on a trip?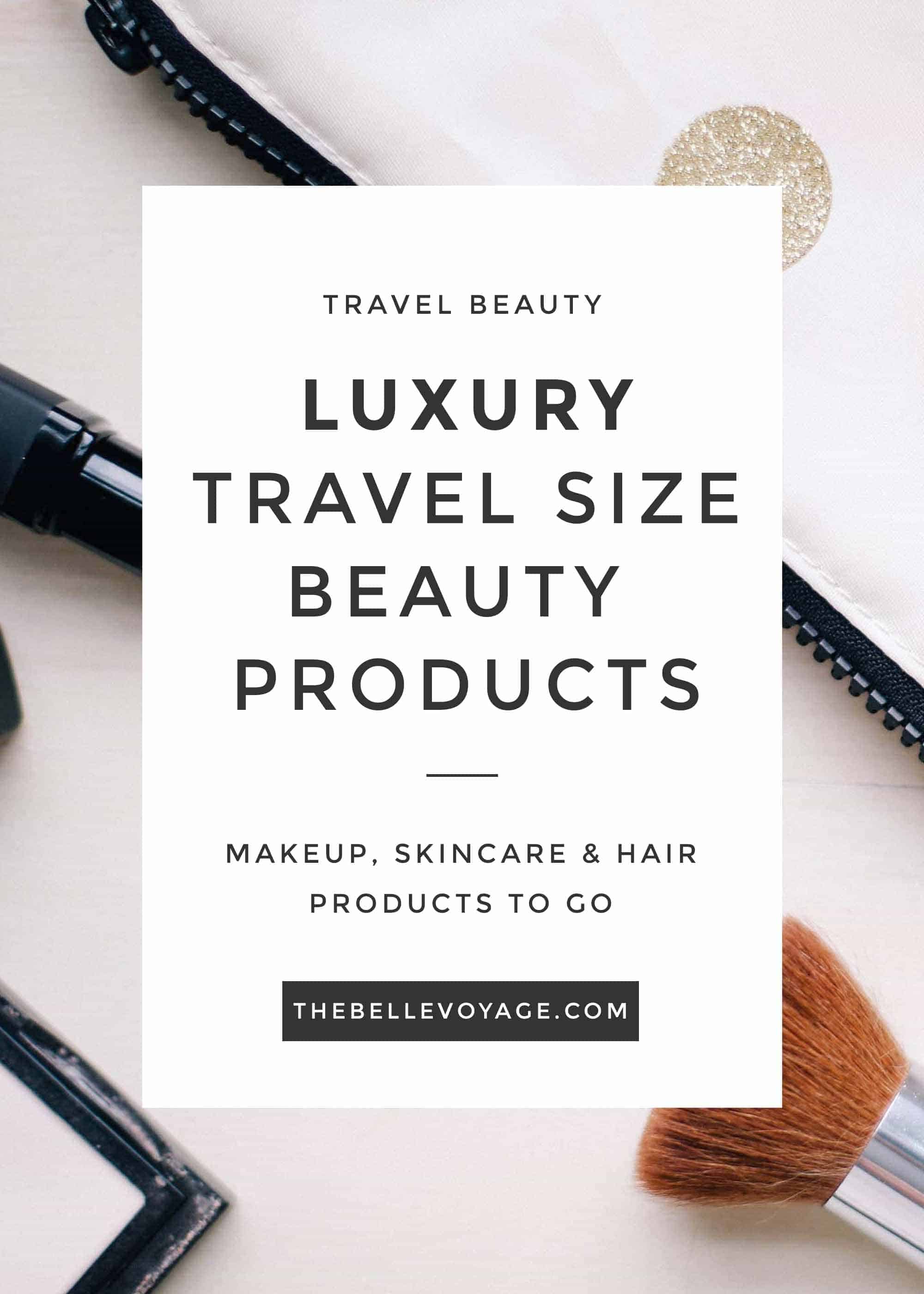 I'm talking about the details.  Things like foundation primer, eye makeup remover and self-tanner.  All of the stuff that you still want to pack, but collectively take up a ton of space.
Honestly, if I packed full-size versions of all my daily beauty products, I could probably fill a separate suitcase altogether. And I don't even think I'm all that high-maintenance. Although now that I write this, I may be reconsidering.
Anyway. Since I almost always travel with a carry on bag, I'm forced to fit everything I need into a tiny one-quart bag.   Yep – eye cream, face serum, eye makeup primer, etc. – all in a little plastic bag. Mission impossible for many of us.
The good news is that it can be done. There is hope!
Travel Size Beauty Products You Never Knew Existed
I wrote a post a while back sharing my strategy for packing beauty products, and another post about where to find travel size beauty products.
BUT…there's also a whole world out there of travel size beauty products that you probably never even knew EXISTED.  Did you know that self-tanner comes in travel size?  What about travel-size face masks?  Read on!
Here are a few of my favorite finds so that you can think outside of travel size toothpaste for your next trip!
Face: primer / setting spray / mask / tweezers / mascara & liner set / eyeshadow primer / eye de-puffing gel / face brush / bb cream
Body: self-tanner / nail polish remover / razor / glitter polish remover / moisturizing oil
Hair: root concealer / dry shampoo / texturizing spray / my favorite hairspray / sea salt spray
Wanna Learn to Pack a Suitcase Like a Boss?
Subscribe to download my three BEST travel planning resources:
Travel outfit planner
Pre-travel checklist
Carry on packing list