London Bucket List: The 50 Best Things To Do In London
This site uses affiliate links and I may earn a small commission when you use my links and make a purchase, at no extra cost to you. 
Whether you're visiting London for your first time or your tenth, there is no shortage of amazing things to do in London! But wouldn't it be easier if there was a checklist? In this guide, I've created a London bucket list for Britain's most vibrant city, that includes a comprehensive list of all of the best things to do in London for visitors to the city.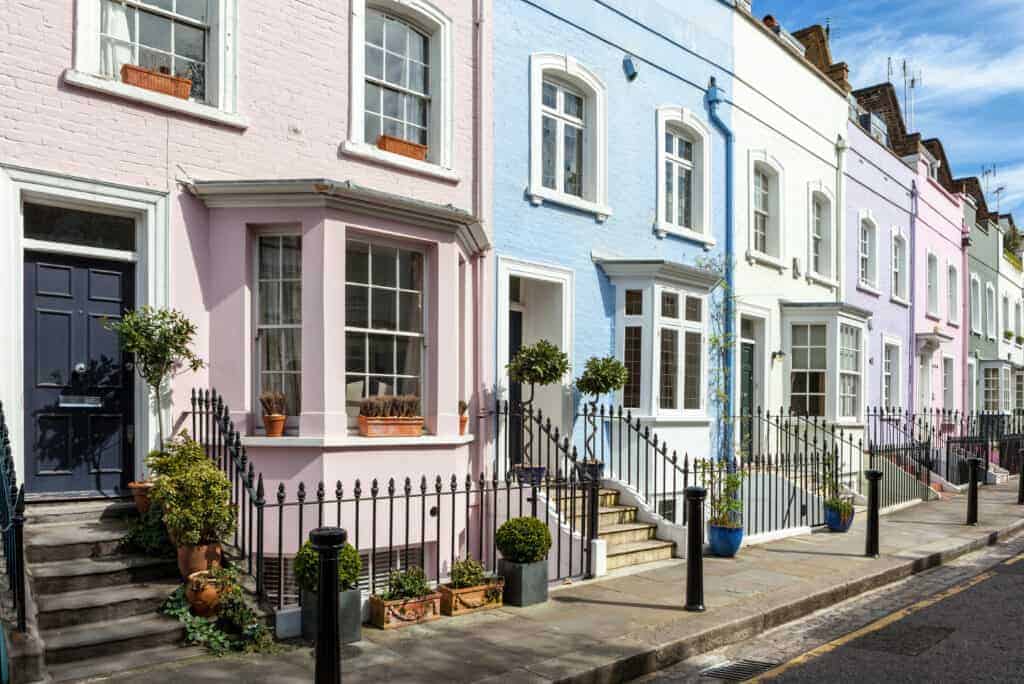 Interesting Facts About London
With a history stretching back over two millennia, London is also among the world's oldest and most cosmopolitan major cities.
Besides being the UK's economic, transportational, and cultural hub, it is also the biggest city in Britain with a population of over 9 million people.
London is such a fascinating metropolis. Lined with historic landmarks, chic boutiques, and critically acclaimed theaters, modern architectural wonders like the Shard and the Gherkin provide a striking backdrop to the city's centuries-old winding alleyways.
London is a truly international city, with more than 300 languages spoken by its inhabitants. In addition, London attracts more than 20 million visitors every year, making it one of the most visited cities in the world.
Are you one of the lucky travelers visiting London this year?
If so, here's where to stay in London for first time visitors, and how to plan your time in the perfect 4 day London itinerary.
London Bucket List
Have you been looking for London attractions? I've got you covered. I used to live in London, and have been back to visit the city countless times.
Here's my complete guide on everything you need to know about visiting London, including my 50 favorite things that should be on YOUR London bucket list!
And if you're looking for unique activities in London, you'll love my guide to the best non touristy things to do in London!
The Best 50 Things to do in London
1. Buckingham Palace
Location: Central London
Tube: Green Park or St. James' Park
If you haven't seen Buckingham Palace, have you really even been to London? I kid – but there's a reason why Buckingham Palace is #1 on this London bucket list!
The palace, situated in Westminster, is an iconic landmark in London, and is often the scene of state events and royal hospitality. Since its construction, it has served as a focal point for the British people.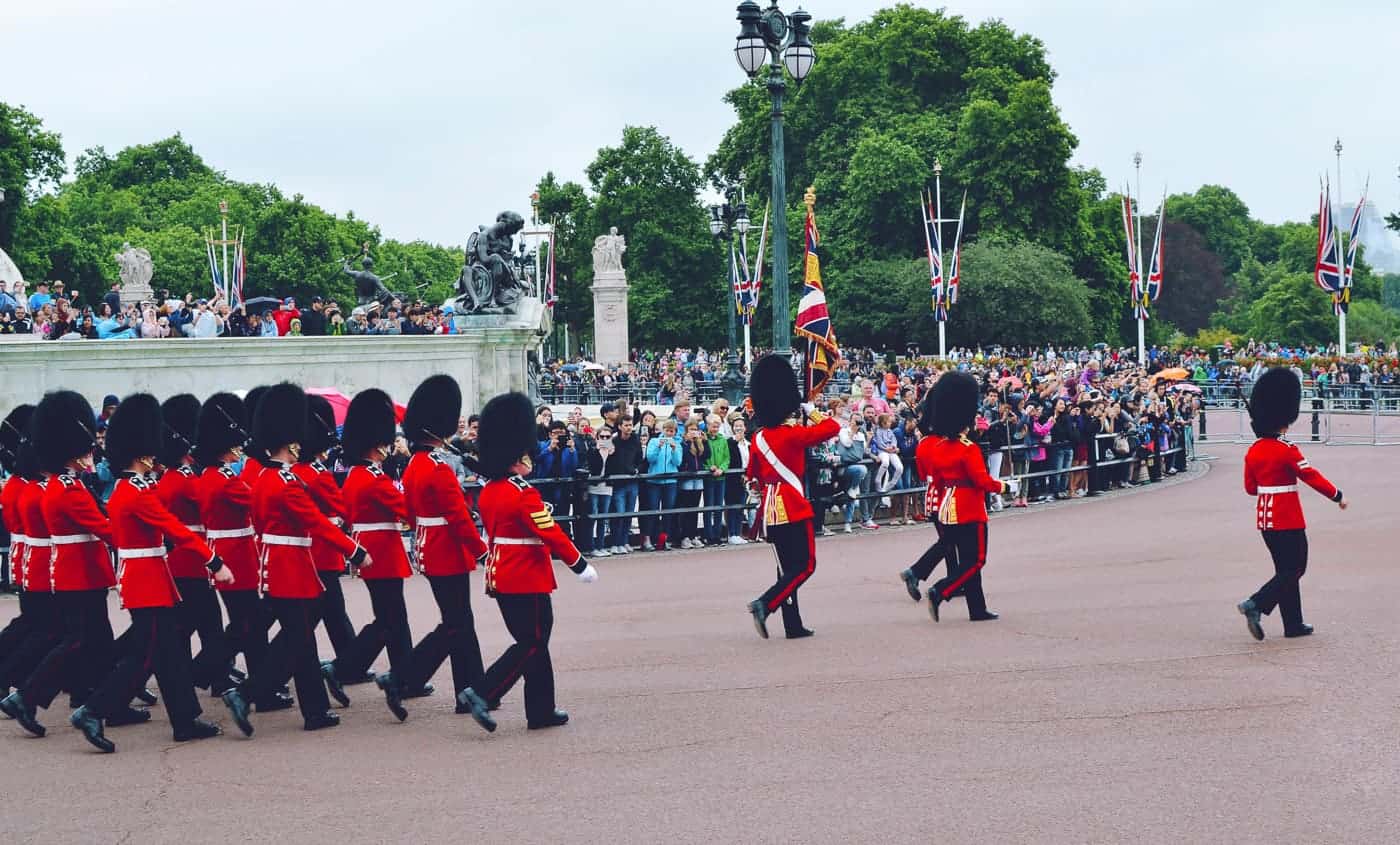 When you visit Buckingham Palace, take a look at the Palace's flagpole in the sky. The Royal Standard flag is flown while the King is in the building. As soon as the King departs, a soldier is tasked with bringing it down.
While the public does not have access to the Palace year-round, during the summer months they may pay to enter the State Apartments and see the King's extensive garden and art collection.
Try to time your visit with the changing of the guards, which you can watch at no cost every morning in the summer and every other morning in the winter.
2. The British Museum
Location: Central London
Tube: Tottenham Court Road or Holborn
The British Museum is a must-see on any trip to London, and maybe the whole United Kingdom. A staggering 8 million items strong, the collection is really impressive.
The museum has a wonderful collection of Egyptian, Etruscan, Greek, Roman, European, and Middle Eastern galleries, and it is often regarded as the biggest and oldest museum in the nation.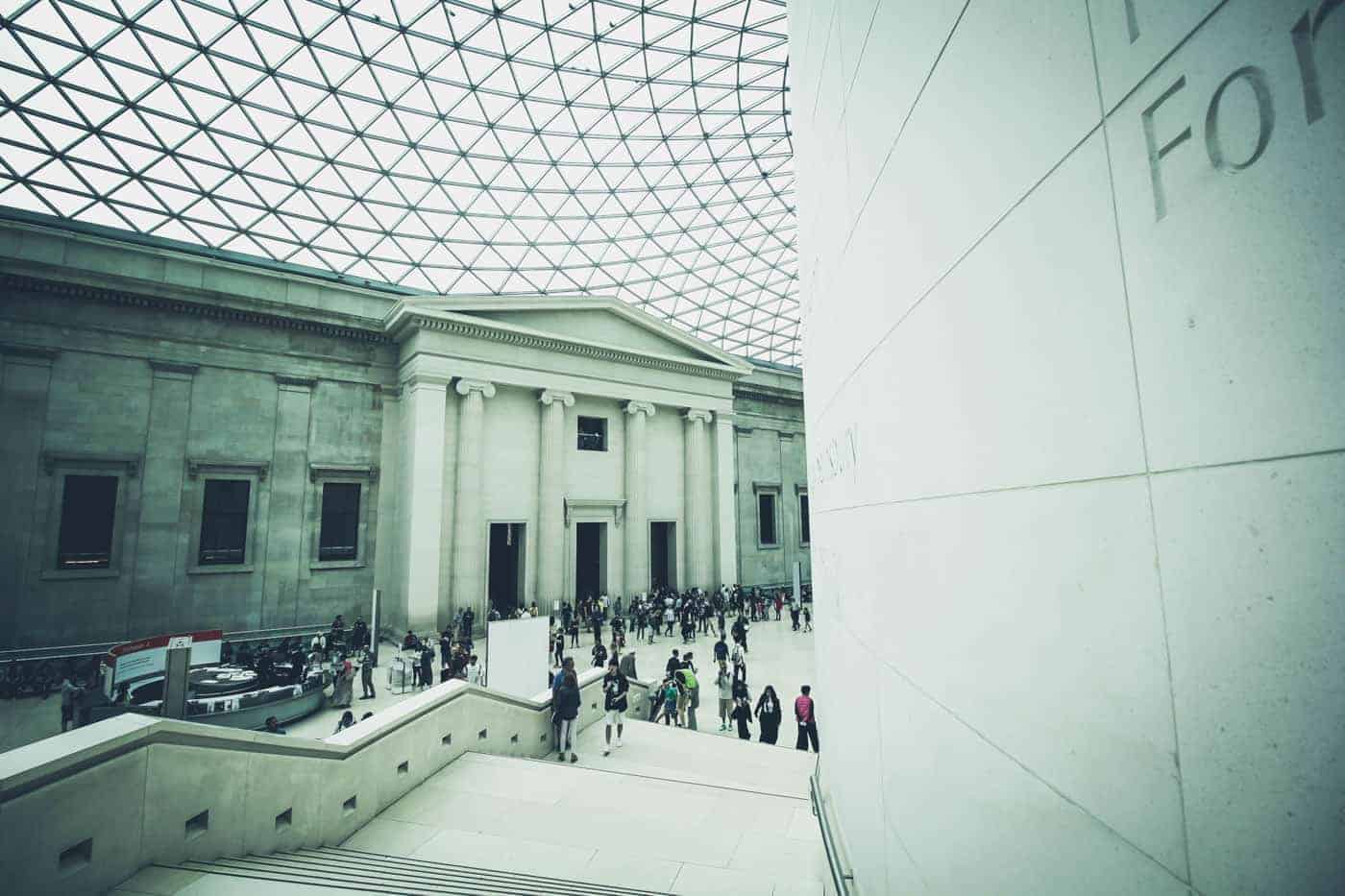 One of the most famous pieces in the collection is the Rosetta Stone, the key to deciphering Egyptian hieroglyphics. Seeing this artifact in person is incredible!
3. Tower Bridge
Location: The City
Tube: Tower Hill
Due to its unique design as a combination bascule (drawbridge) and suspension bridge, Tower Bridge is the only bridge across the Thames that can be lifted, to accommodate river traffic.
Many people mistakenly refer to Tower Bridge as "London Bridge" because its architecture is synonymous with the city of London.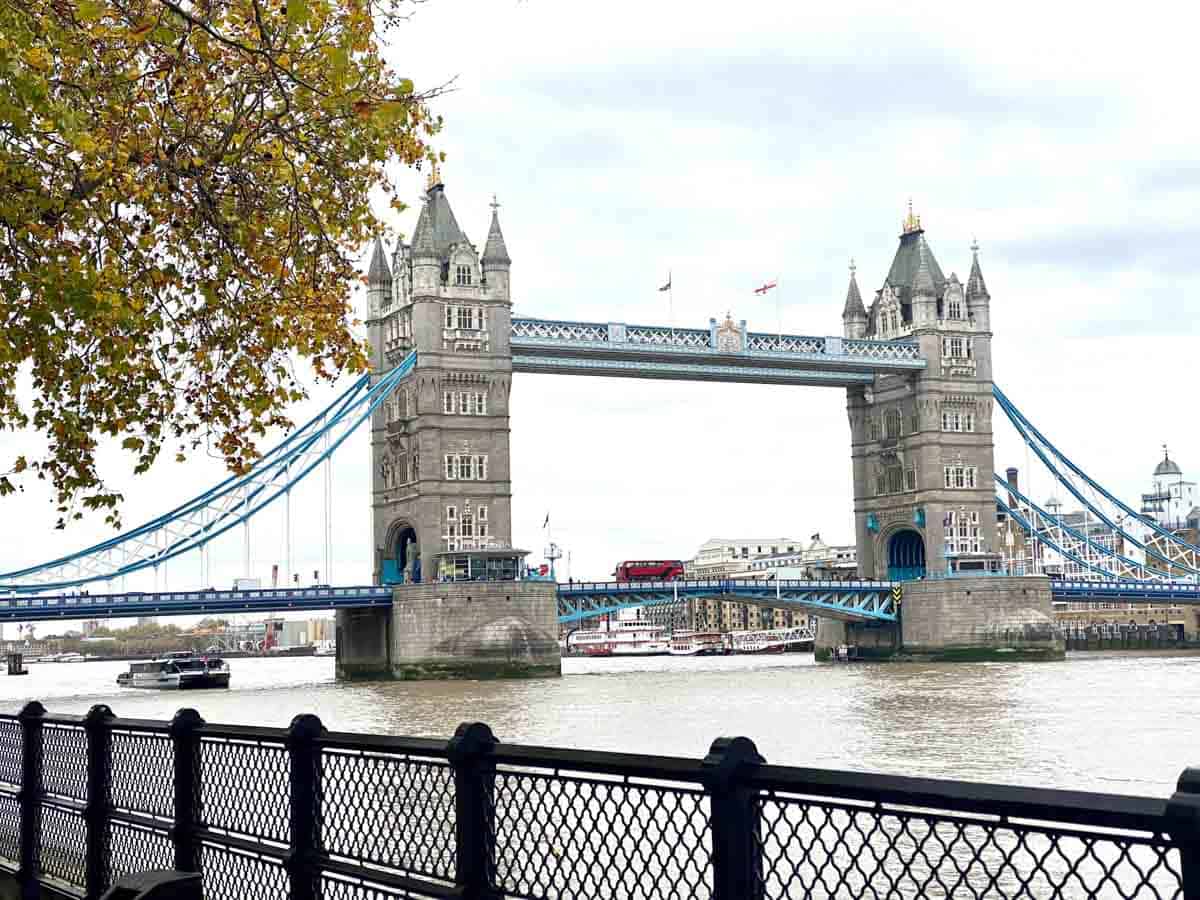 The actual London Bridge sits just west of Tower Bridge, further down the Thames.
4. Visit the Tate Modern
Location: Borough (South of the Thames)
Tube: Southwark
Whether or not you have an appreciation for art, it is still worthwhile to see the Tate Modern, one of the best free things to do in London.
The collection at the Tate Modern includes some of the most famous pieces of modern art in the world. You'll love taking in each piece, and contemplating the artist's message and intent with each piece.
There is no need to reserve a spot to visit the Tate Modern, since admission to the gallery is free. Tickets for special exhibits are best purchased in advance, however some may be available at the door.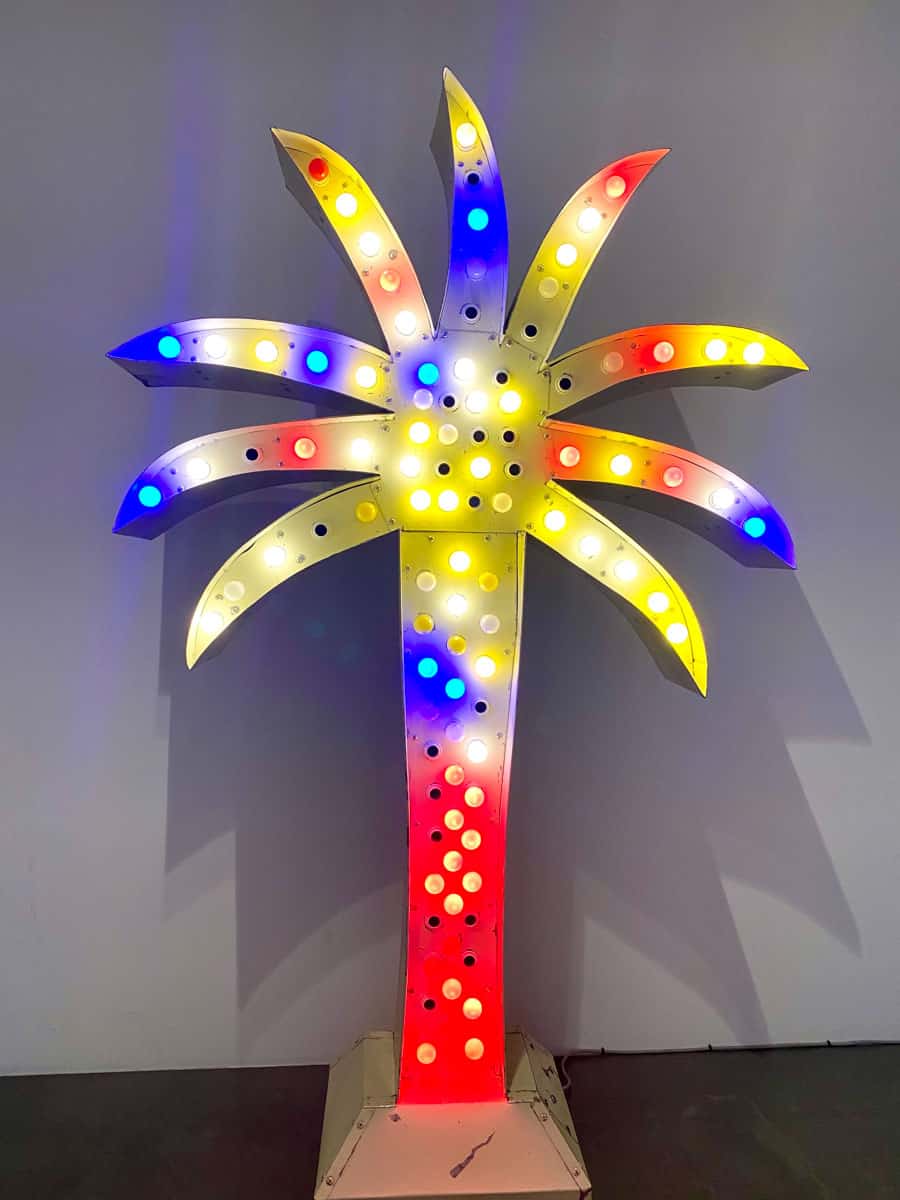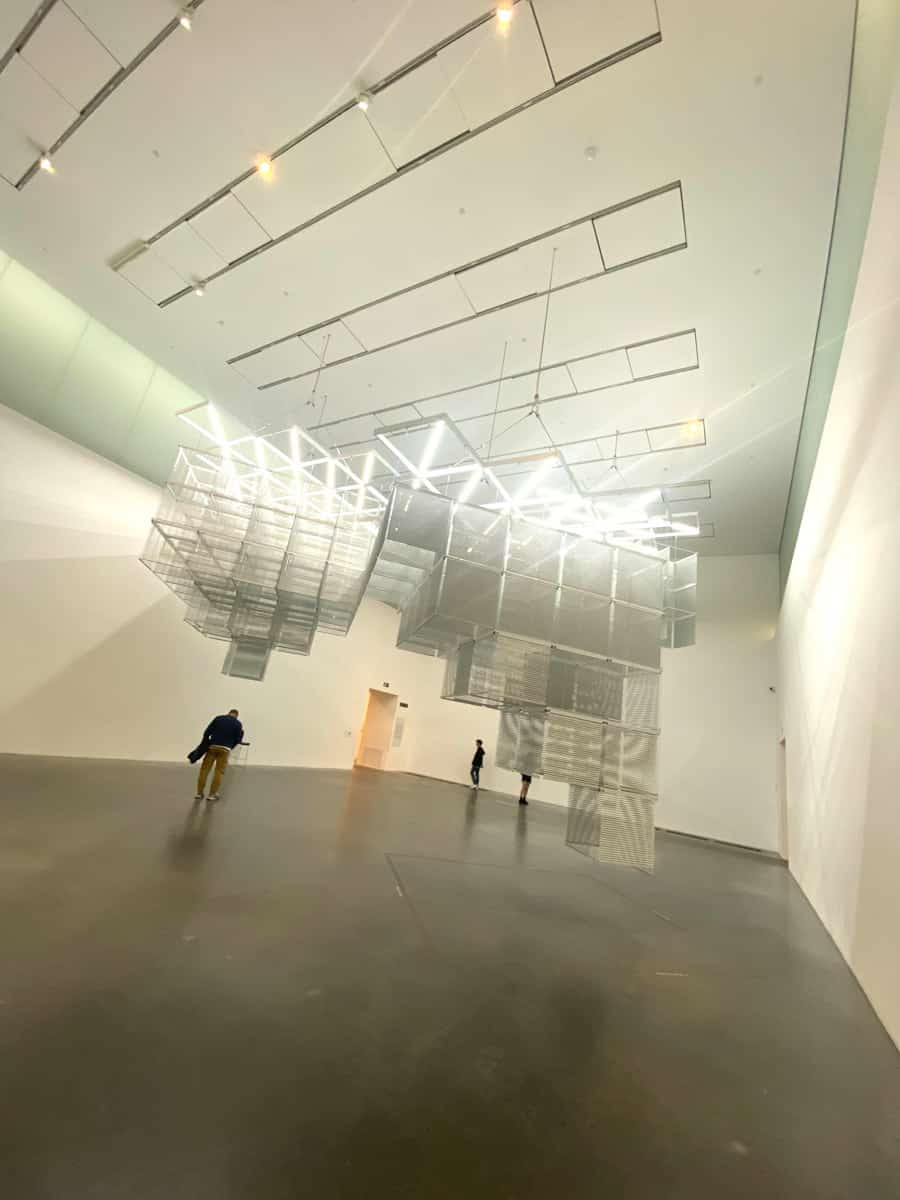 Members may go right in without making a reservation and see as many exhibits as they want.
Pro tip: for a great photo spot, head outside the Tate Modern to the Millennium Bridge that crosses the Thames towards St. Paul's Cathedral.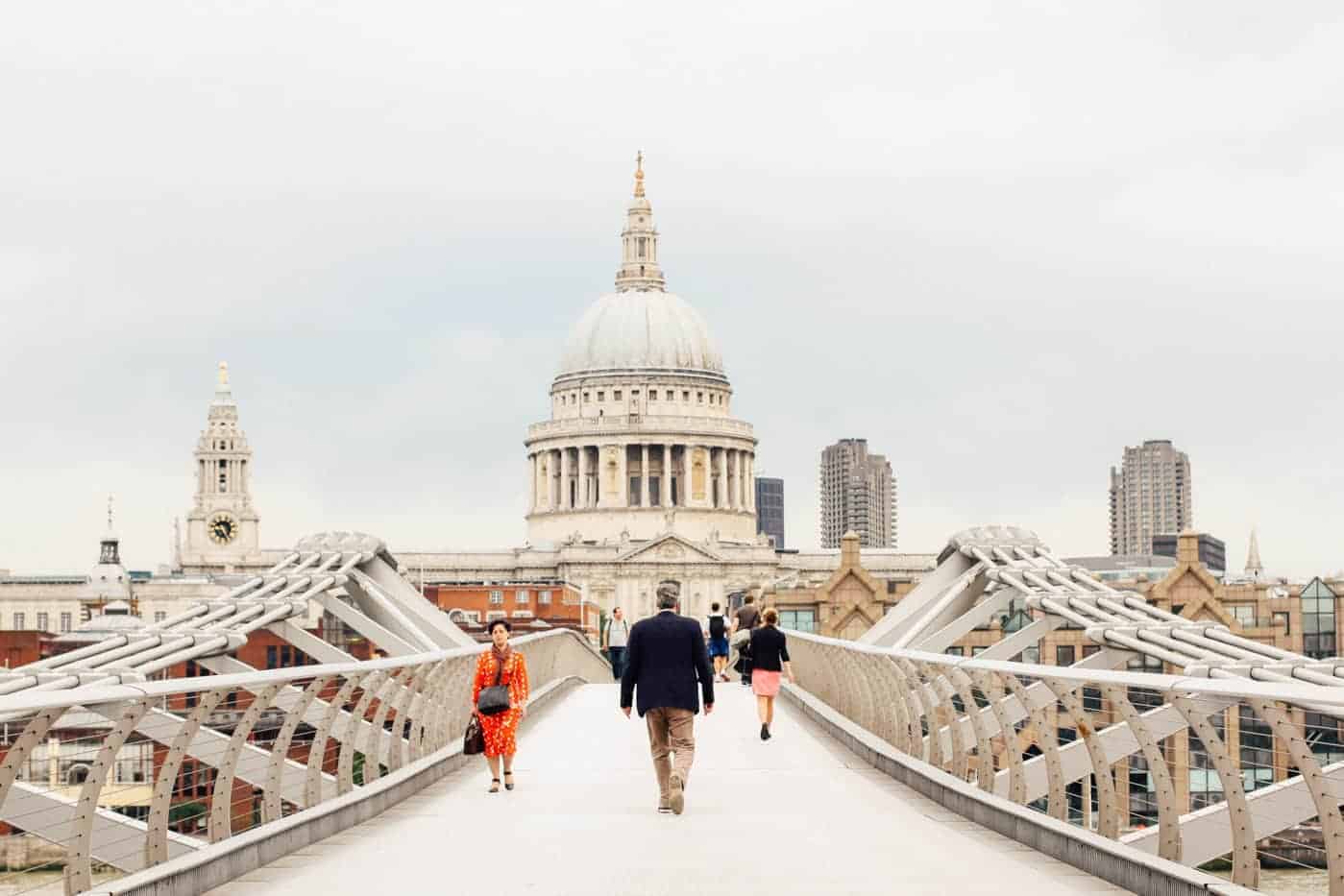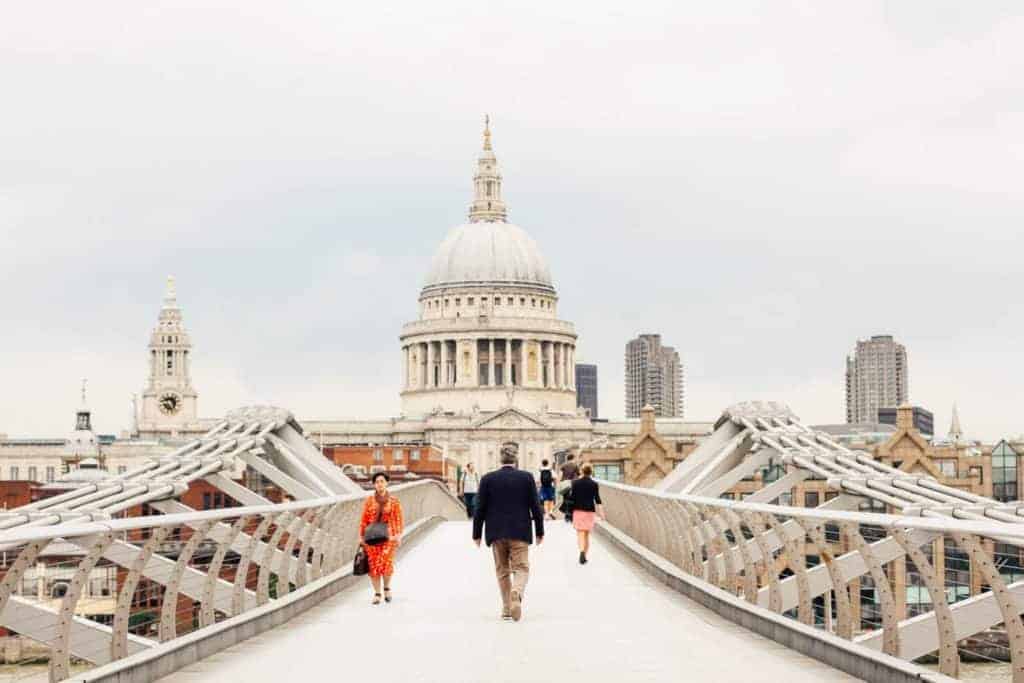 This photo spot perfectly captures the mix of the old and new architecture in London. For more secret photo spots, check out my guide to the most instagrammable spots in London!
5. Walk Through Hyde Park
Location: Central London
Tube: Hyde Park Corner
Hyde Park is a 350-acre urban park loved by Londoners and tourists alike. It's a great place to play sports, have a picnic, go on a boat ride, or just take a leisurely walk.
Hyde Park, one of London's four Royal Parks, stretches in a continuous line from the gates of Kensington Palace to those of Buckingham Palace.
After being a part of Westminster Abbey, Henry VIII appropriated it in 1536 and turned it into a deer park for the royal family until 1635, when it was finally opened to the public.
If you visit Hyde Park, you might be tempted to sit in one of the lawn chairs that are near the entrance in the summer months.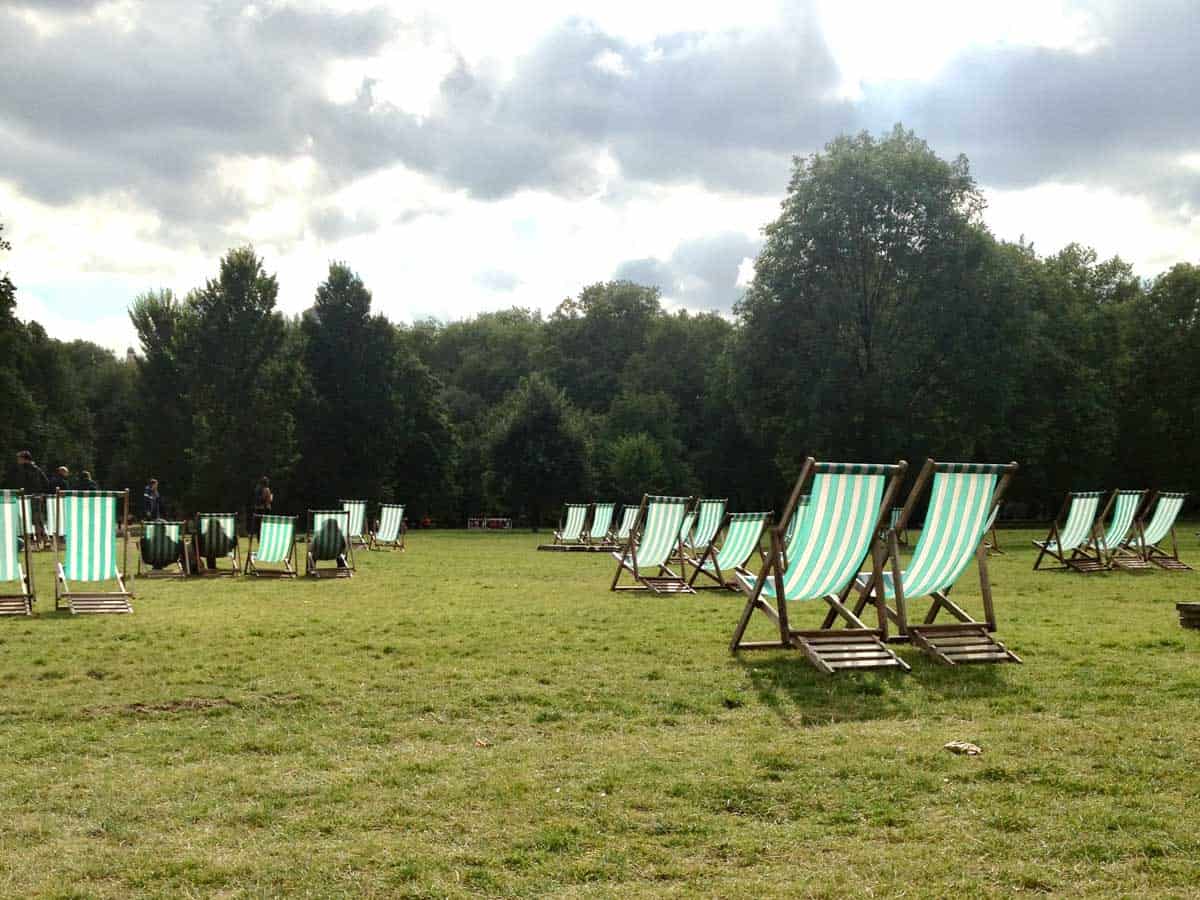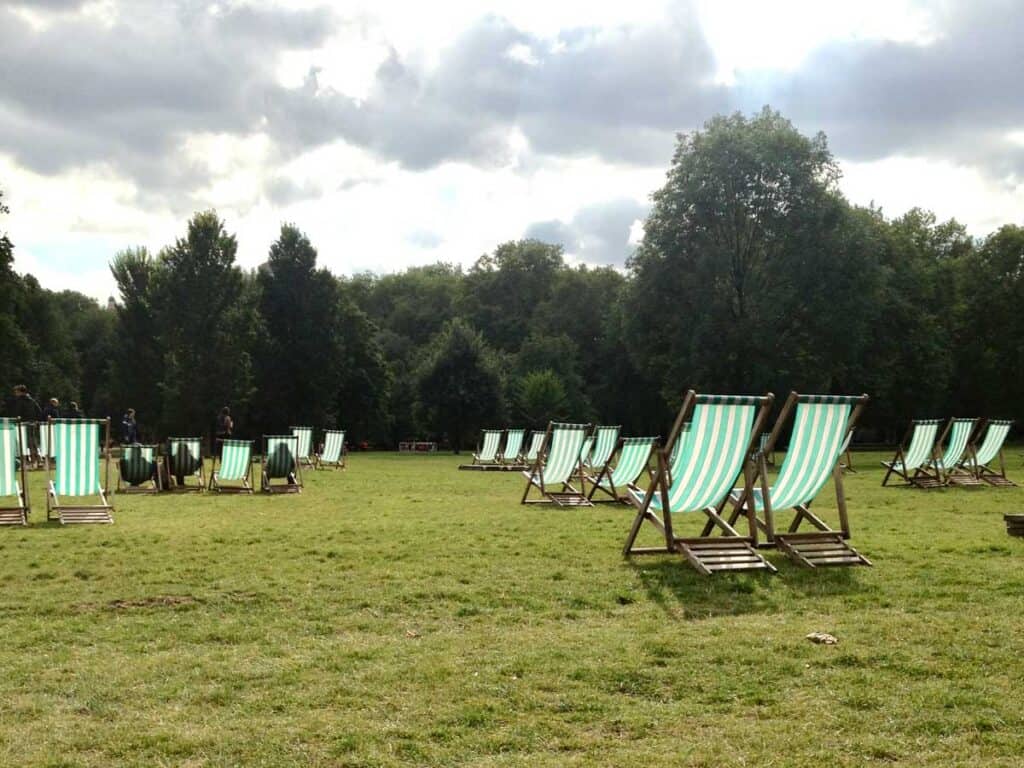 You should definitely do so, but just know that there is a charge to enjoy the chairs! This is one of the most common London tourist mistakes!
6. Trafalgar Square
Location: Central London
Tube: Charing Cross or Piccadilly Circus
Located in the center of London, Trafalgar Square is a public square, with a large column in the middle.
The column is crowned by a statue of Horatio Nelson, who led the British fleet to the Battle of Trafalgar victory. The plaza has the National Gallery to the north and St. Martin-in-the-Fields Church to the east.
Every year, Norway shows its appreciation for Britain's help during the second world war by presenting it with a beautiful Christmas tree for Trafalgar Square.
7. See London From Above at the London Eye
Location: Central London
Tube: Waterloo
If you want to see London from above, check out the London Eye, one of the most famous tourist attractions in the city.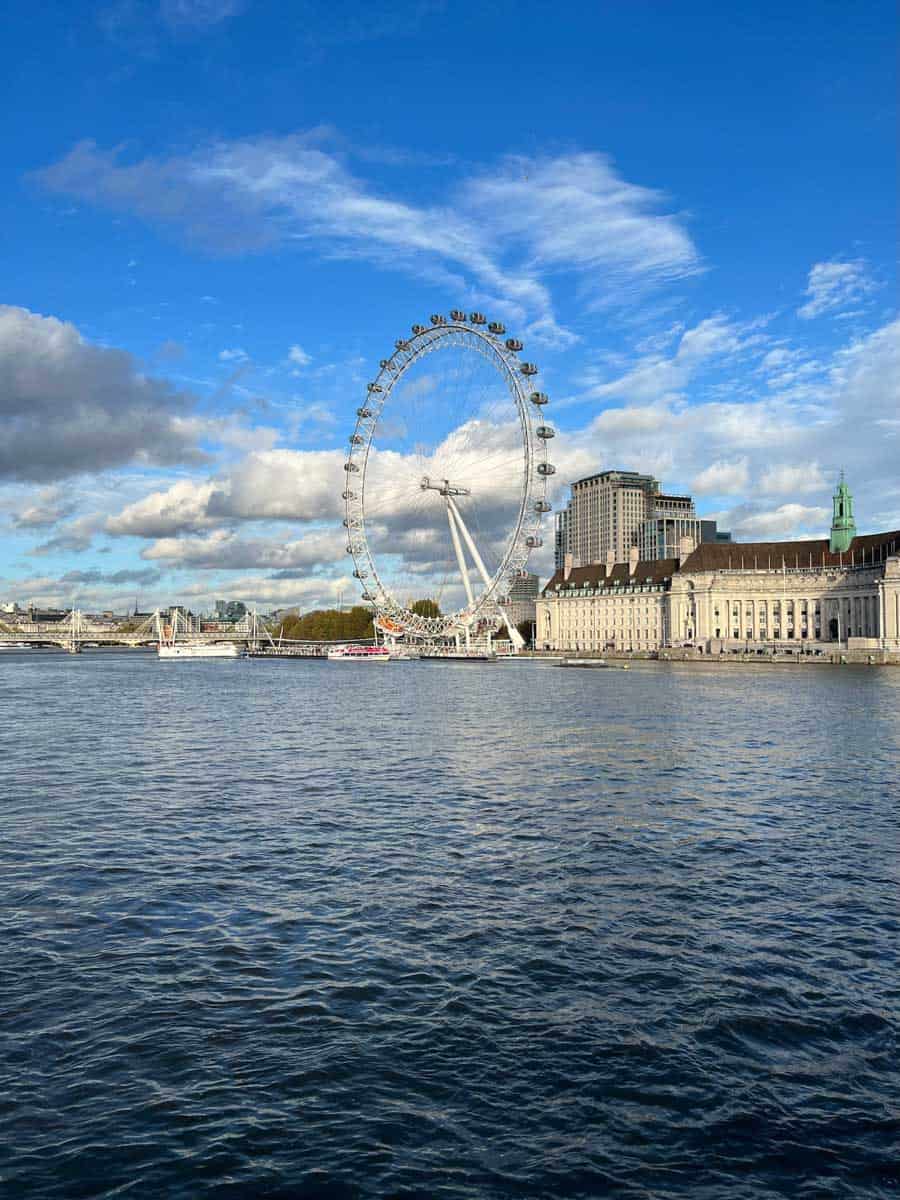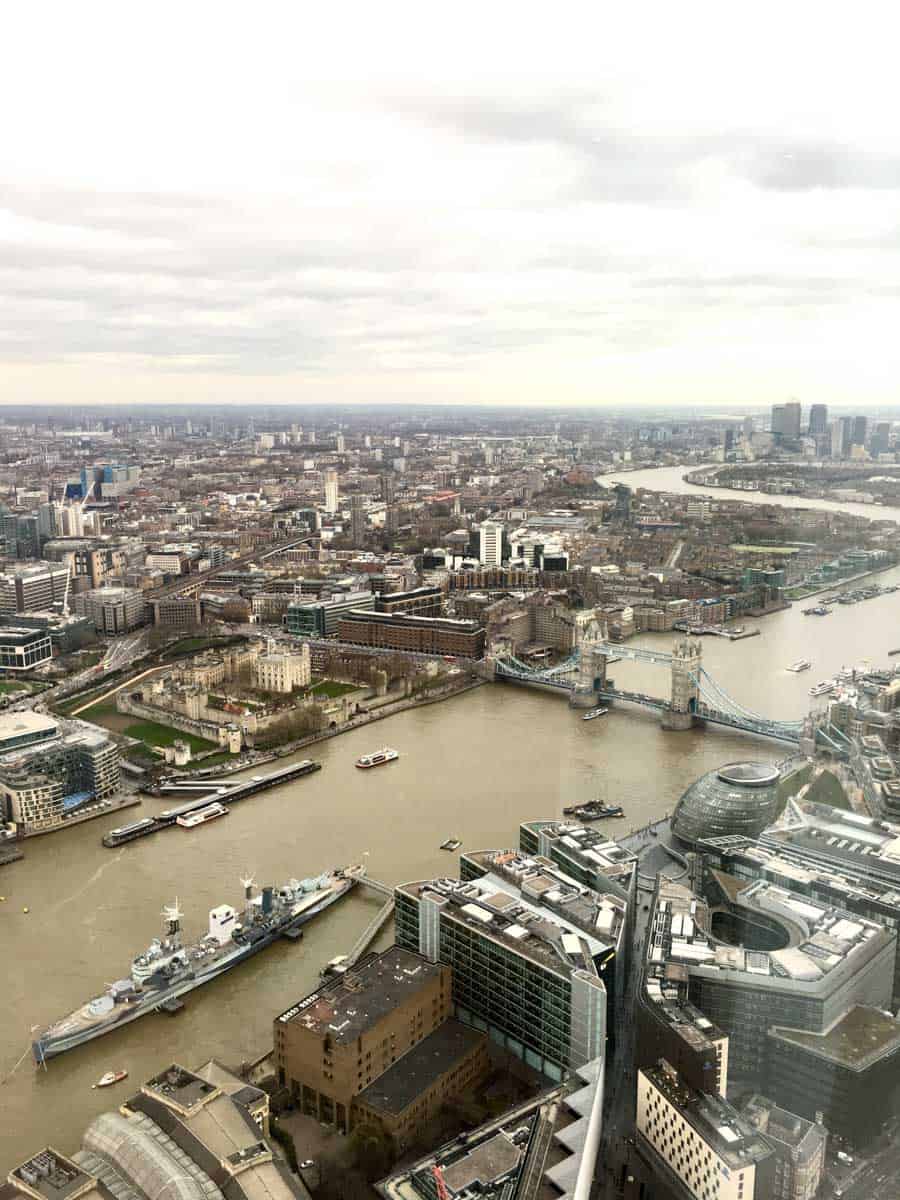 London boasts one of the world's most stunning skylines, and it's even possible to view Windsor Castle, more than 20 miles away, on a clear day.
8. Big Ben
Location: Central London
Tube: Westminster
Big Ben is a must-see for every visitor to London, and is located in the Palace of Westminster.
Formerly known as the Clock Tower, later Big Ben was rechristened the Elizabeth Tower in 2012.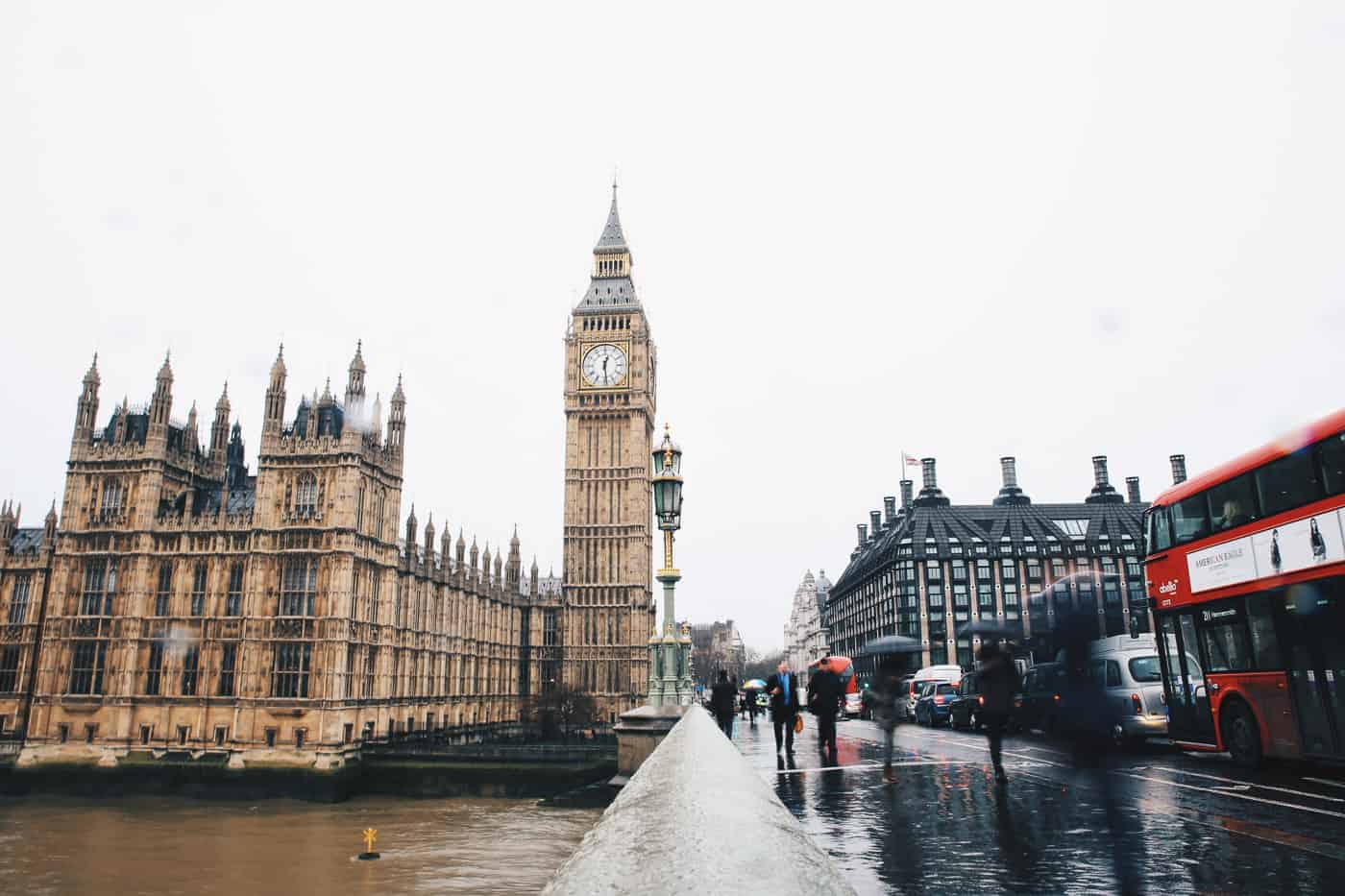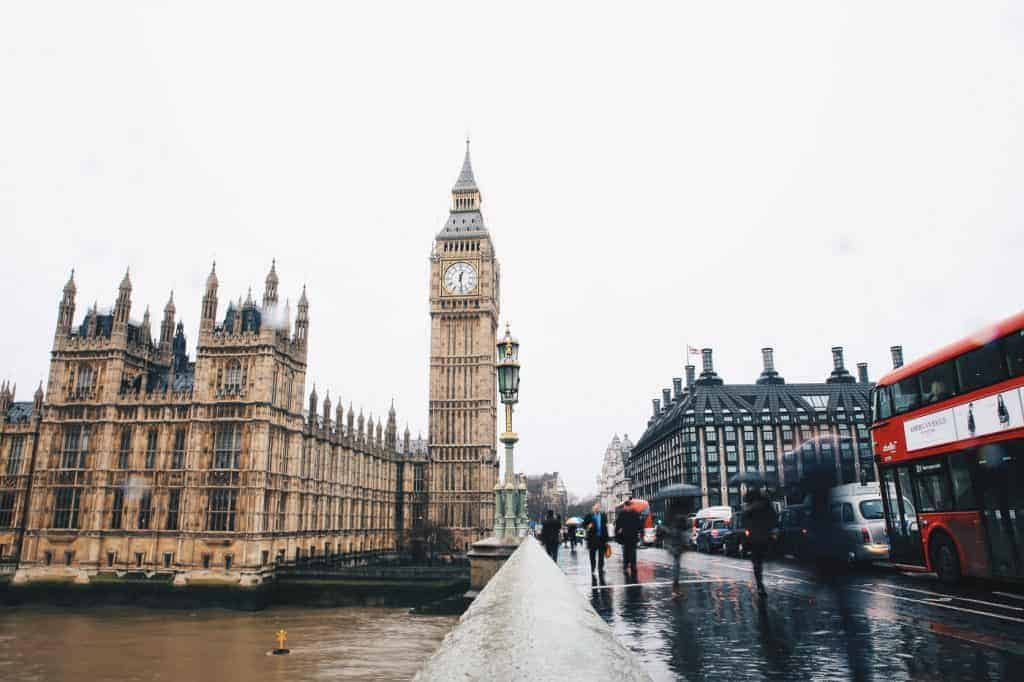 Keeping of time is an important concept in London, as Greenwich Mean Time was established in England. All of the world's other time zones orbit around it.
9. Tour Westminster Abbey
Location: Central London
Tube: Westminster
Westminster Abbey is home to many of Britain's most momentous historical events over the last thousand years.
Since 1066, the Abbey has hosted every royal coronation, and will also serve as the venue for the coronation of King Charles III in 2023.
You might also recognize it as the church where William and Kate, the Prince and Princess of Wales, were married. It also serves as the final resting place for many notable historical figures, including kings, queens, poets, scientists, and politicians.
10. Natural History Museum
Location: South Kensington, London
Tube: South Kensington
With more than 80 million specimens spread over five distinct collections, four distinct zones, and several interactive displays, the Natural History Museum provides visitors with a wealth of information as well as an enjoyable experience.
On their website, you may make a reservation for a complimentary ticket.
11. Shop at Covent Garden
Location: Central London
Tube: Covent Garden
Covent Garden in London is a popular attraction for visitors from all over the globe for a number of reasons, not the least of which are the high-end boutiques, entertaining street performers, and the world-famous Royal Opera House.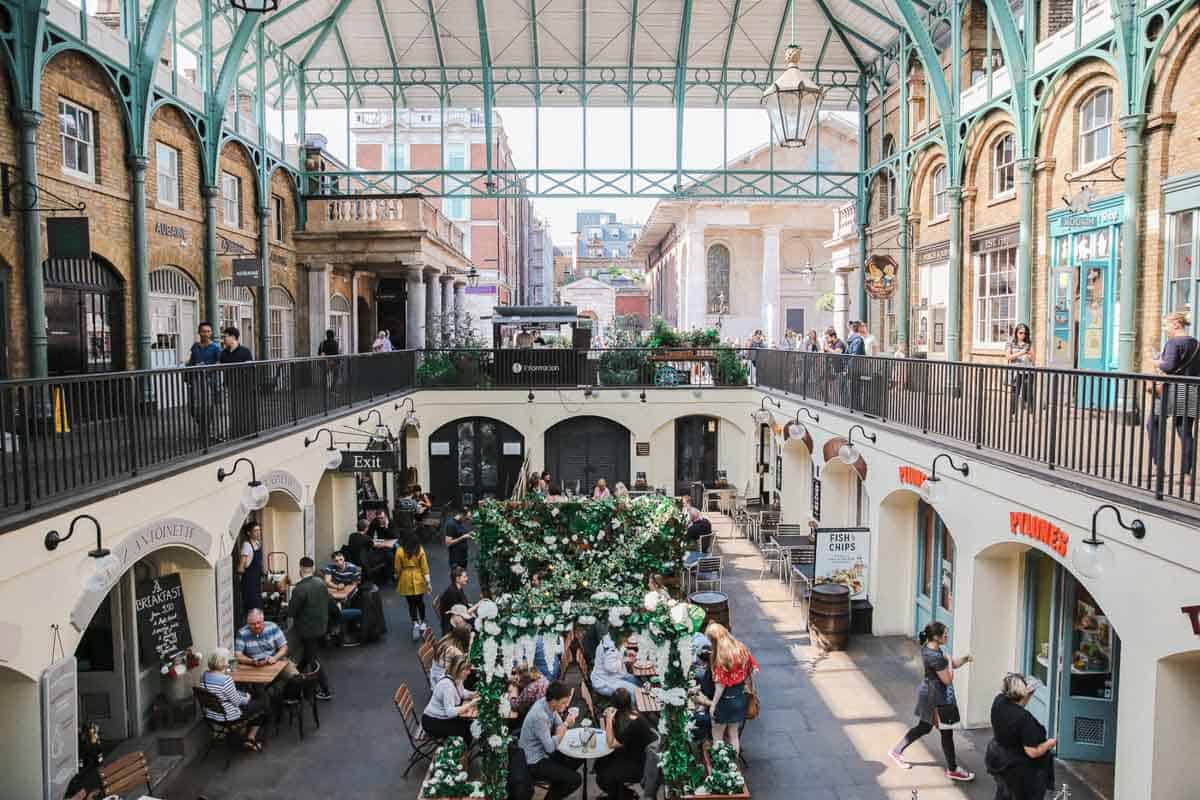 It's one of the best areas in London for shopping, too!
12. Cruise the River Thames
The people and the culture of the Great City of London are embodied by the River Thames as a symbol.
The river divides the south and north banks of London Access between the two is by 33 bridges. The river provides a window into over 2,000 years of human occupancy along the Thames River.
One of the best ways to see the Thames is to take a river cruise. I love this cruise option because it takes place at sunset, so you'll get to see incredible views of the sky reflected in London's high-rise buildings.
13. Admire World-Famous Paintings at the National Gallery
Location: Central London
Tube: Charing Cross or Piccadilly Circus
London's National Gallery is one of the best art museums in the world to see examples of classical paintings.
There are almost two thousand paintings on display there, spanning from the 13th century to the early 20th century and representing a variety of artistic eras.
Within the gallery, you can see famous paintings from Monet, Vermeer, Pollock, and even the famous Sunflowers painting by Vincent Van Gough.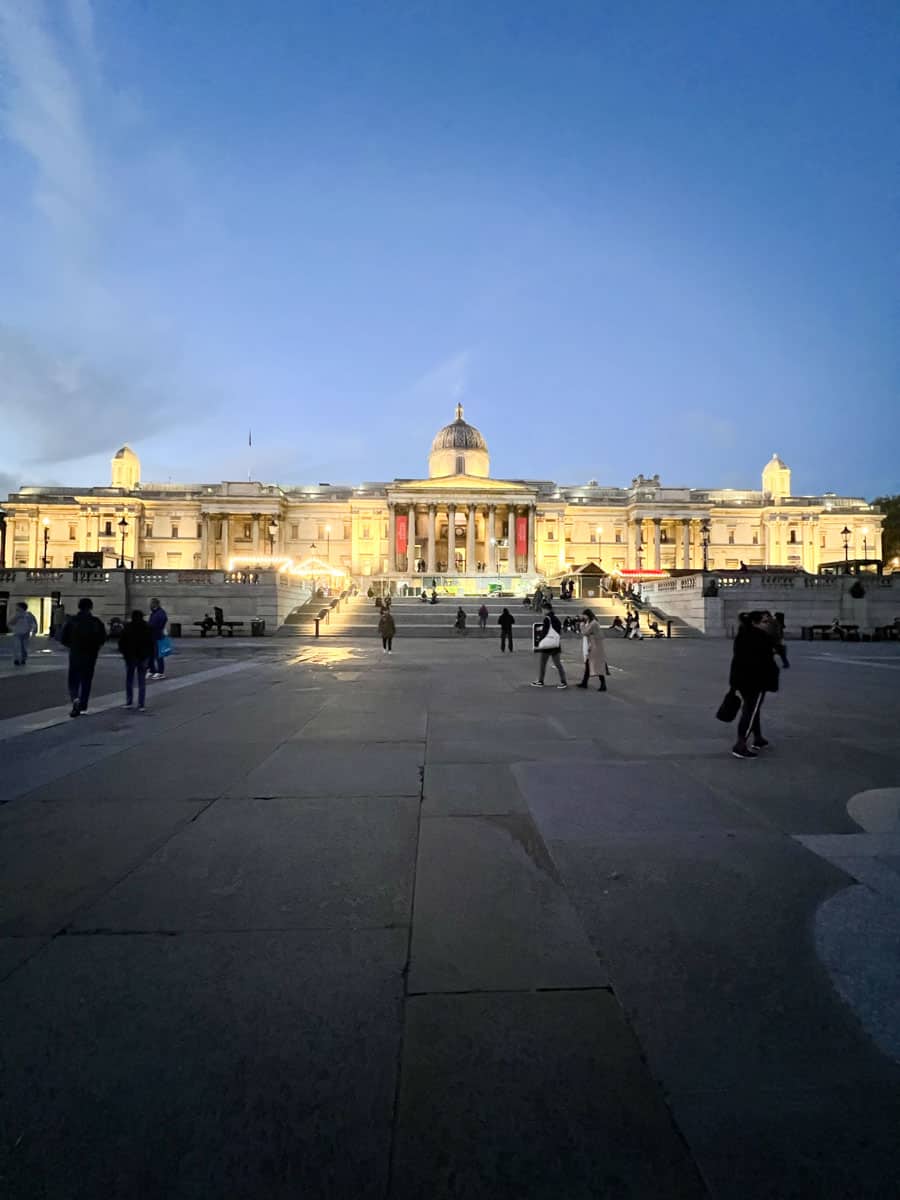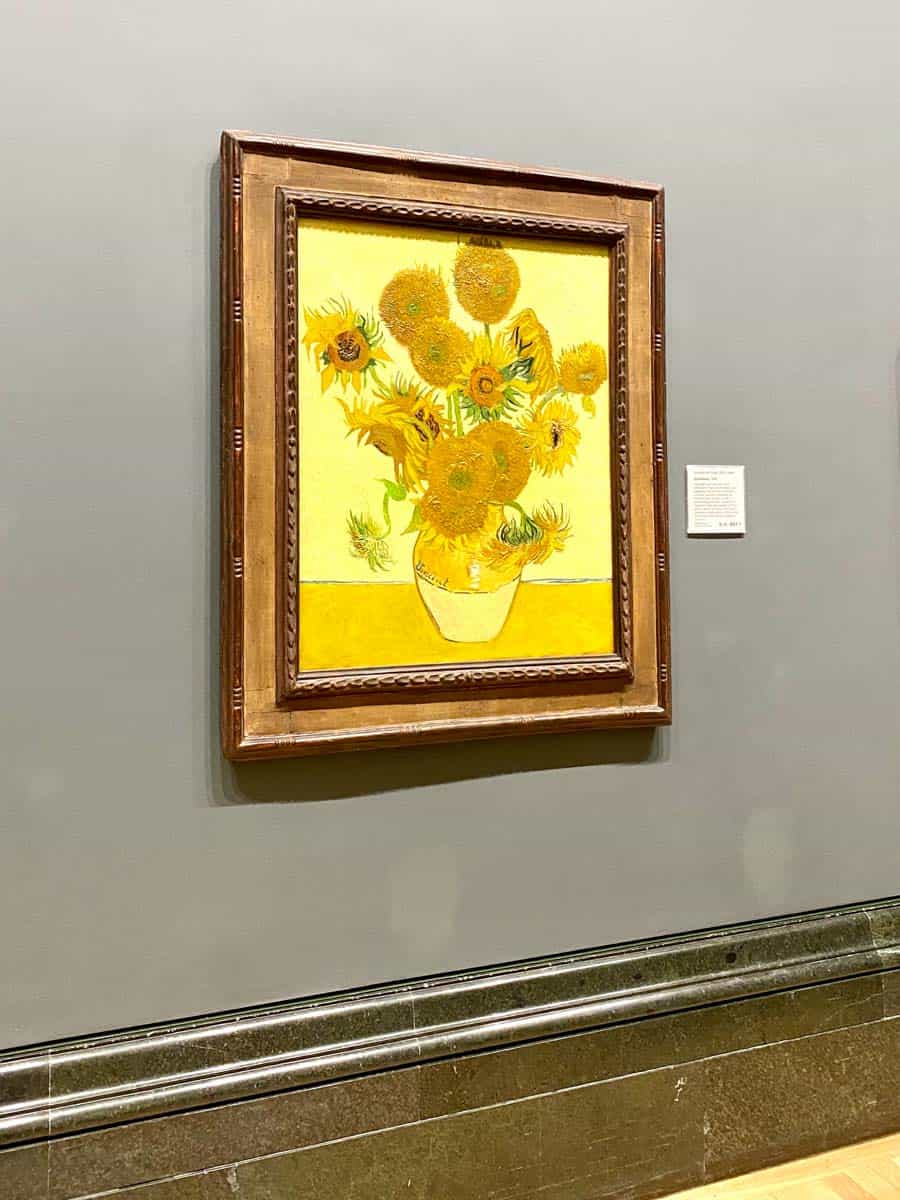 The collection does not charge any fees for entry. There is a fee involved with attending special exhibits that are hosted in the Sainsbury Wing.
Tickets may be bought on the day of the event at the gallery, on the website, or in advance by calling the gallery.
14. Houses of Parliament
Location: Central London
Tube: Westminster
The United Kingdom of Great Britain and Northern Ireland is home to the Houses of Parliament, which are often referred to as the Palace of Westminster.
These buildings serve as the seat of Parliament and are home to both the House of Commons and the House of Lords.
It is located in the London borough of Westminster, on the other side of the River Thames from Westminster Bridge.
Sadly, only inhabitants of the United Kingdom are permitted to visit inside the parliament, but the external view is still worth seeing.
15. Have Afternoon Tea
Any planned London bucket list has to include afternoon tea, which is traditionally served between the hours of 3 and 4, and was created to bridge the gap in mealtimes between lunch and supper.
Because of this, it is a more casual lunch with foods that are served in bite-sized portions. It includes a savory course with tea sandwiches (no crusts!), a course with scones with clotted cream and jam, and a course with desserts.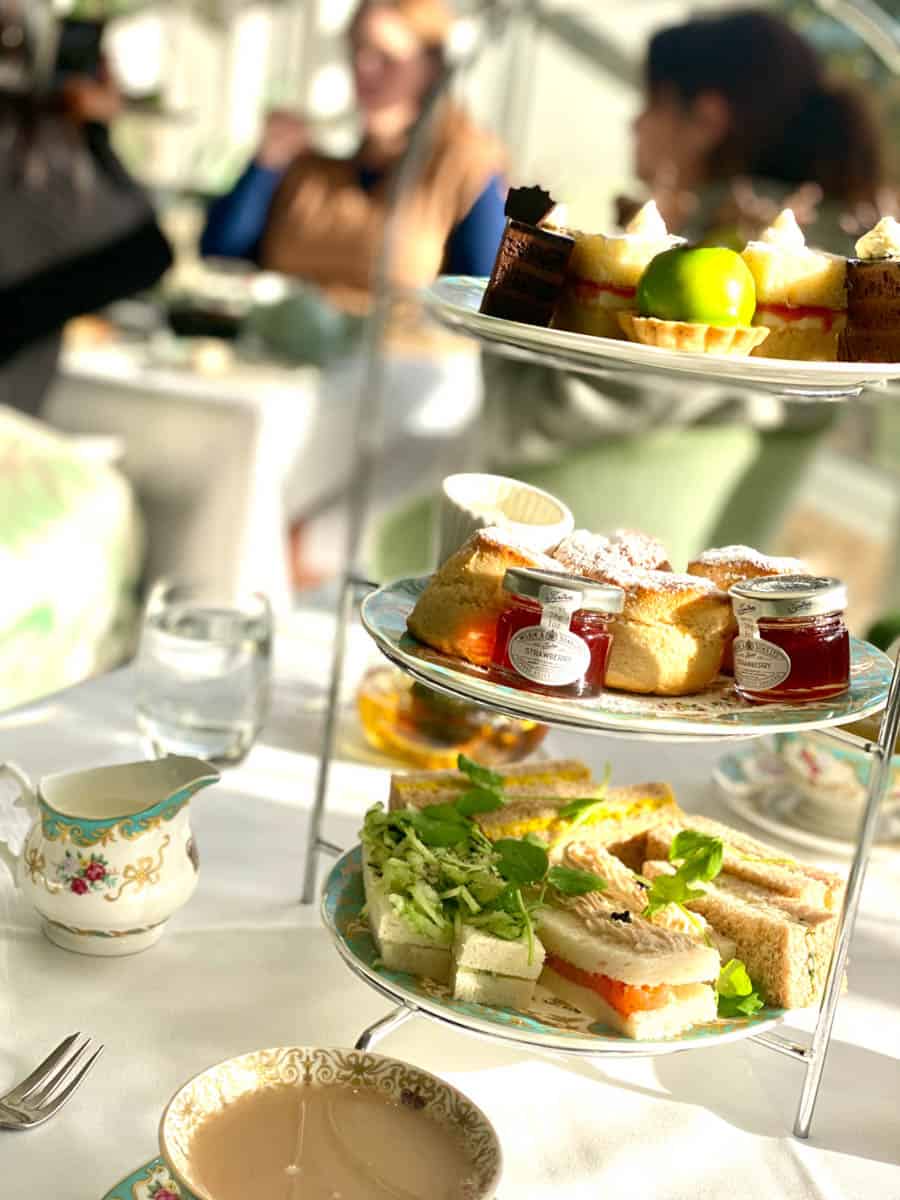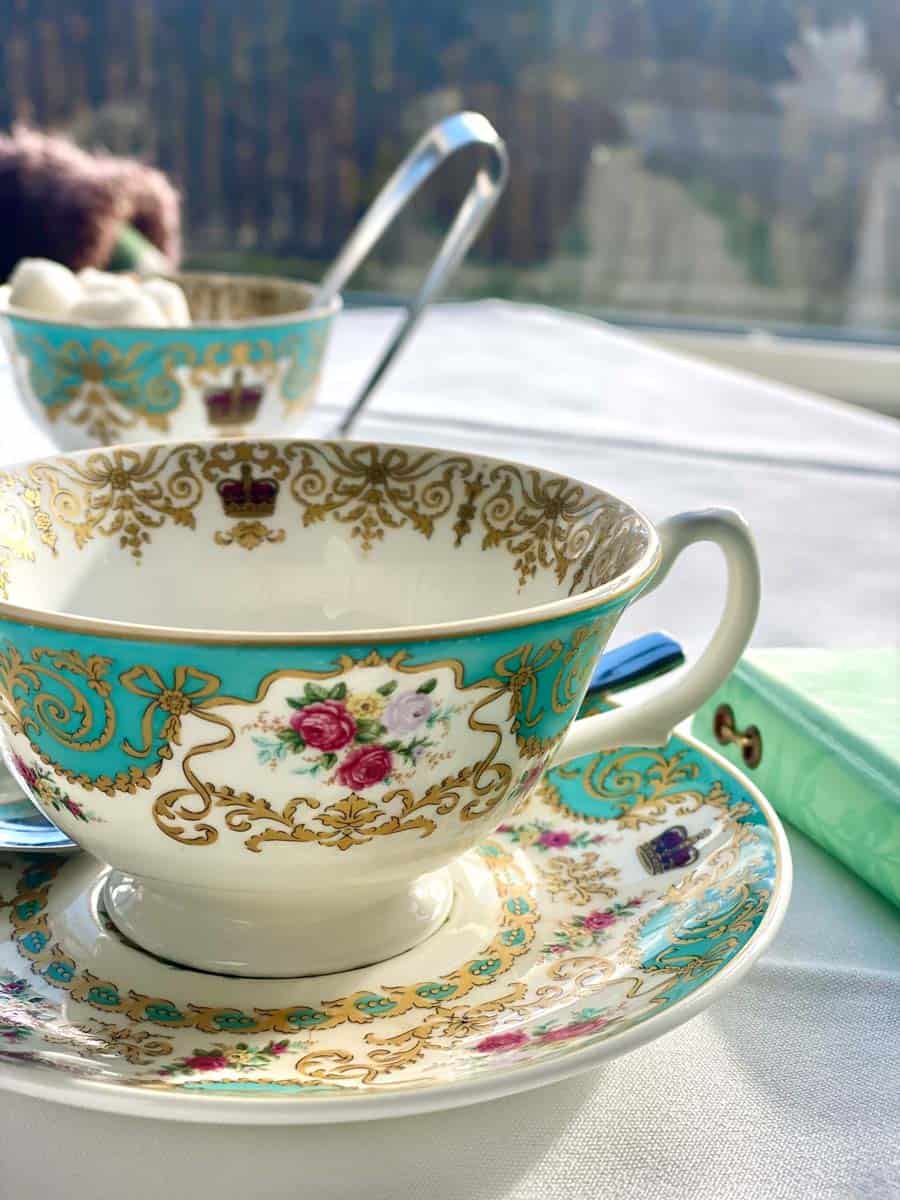 Every time I'm in London, I make sure to have at least one afternoon tea. If you want to go all-out, The Ritz is often regarded as London's most prestigious location for a classic afternoon tea service.
The Ritz is also an incredibly photo-friendly spot to eat. For more suggestions, check out my guide to the most instagrammable restaurants in London!
16. Tour the Tower of London
Location: The City
Tube: Tower Hill
The Tower of London is a castle and stronghold that dates back 900 years and is located on the banks of the Thames in the heart of London.
It is most renowned for being the location of the royal crown jewels and for having held a large number of captives, both famous and notorious.
The tower has been utilized for a variety of functions over the course of its existence, including housing the royal mint (up until the early 19th century), a menagerie (which moved out in 1835), a records office, an armory, and barracks for military personnel.
Additionally, up to the 17th century, it served the purpose of a royal home. The guides are former soldiers called Beefeaters, who have a reputation for providing humorous and informative tours.
Fun Fact:
My parents have done a lot of work on tracing my family's ancestry and tracing back through generations of family relatives.
They've even traced my dad's side of the family back hundreds of years (!) to (mostly) Italy and the UK.
Turns out one of my way-way-way-way-way back ancestors actually did some time in prison in the Tower of London! Yikes.
I don't think I inherited QUITE that sense of disregard for the law, but hey, maybe a leeeeeettle mischief is ok every now and then?
17. Kew Gardens
Location: Kew, Richmond, London TW9 3AE
Tube: Kew Gardens
Kew Gardens is currently the official location of the world's biggest collection of live plants and flowers.
Plant enthusiasts who want to spend the day wandering around one of the most intriguing (green) areas in London should make their way to the Royal Botanic Gardens in Kew. This is a beautiful place for anyone who has a passion for plants.
Due to the incredible variety of plants and fungus that can be found there, Kew is considered to be one of the most renowned botanical gardens in the world.
18. Piccadilly Circus
Location: Central London
Tube: Piccadilly Circus
The area is well-known for its neon signs, the many exhibitions, and the Eros fountain that can be seen in the center of this road intersection.
This fountain is today considered to be one of the most significant monuments in the city.
Piccadilly Circus is home to a wide range of entertainment venues, including movies, theaters, stores, and restaurants, as well as some of the most well-known traditional English pubs. It is well worth visiting, especially after dark.
19. Dine at Sky Garden
Location: 20 Fenchurch Street
Tube: Monument
The well-known expanded glass dome situated at 20 Fenchurch Street is home to Sky Garden, three stories of superbly planted public gardens as well as some of the most elite social spaces in all of London.
These areas include observation decks as well as an open-air patio. Inside, you'll also find several restaurants, bars, and coffee shops where you can enjoy a meal with the skyline of London in the background.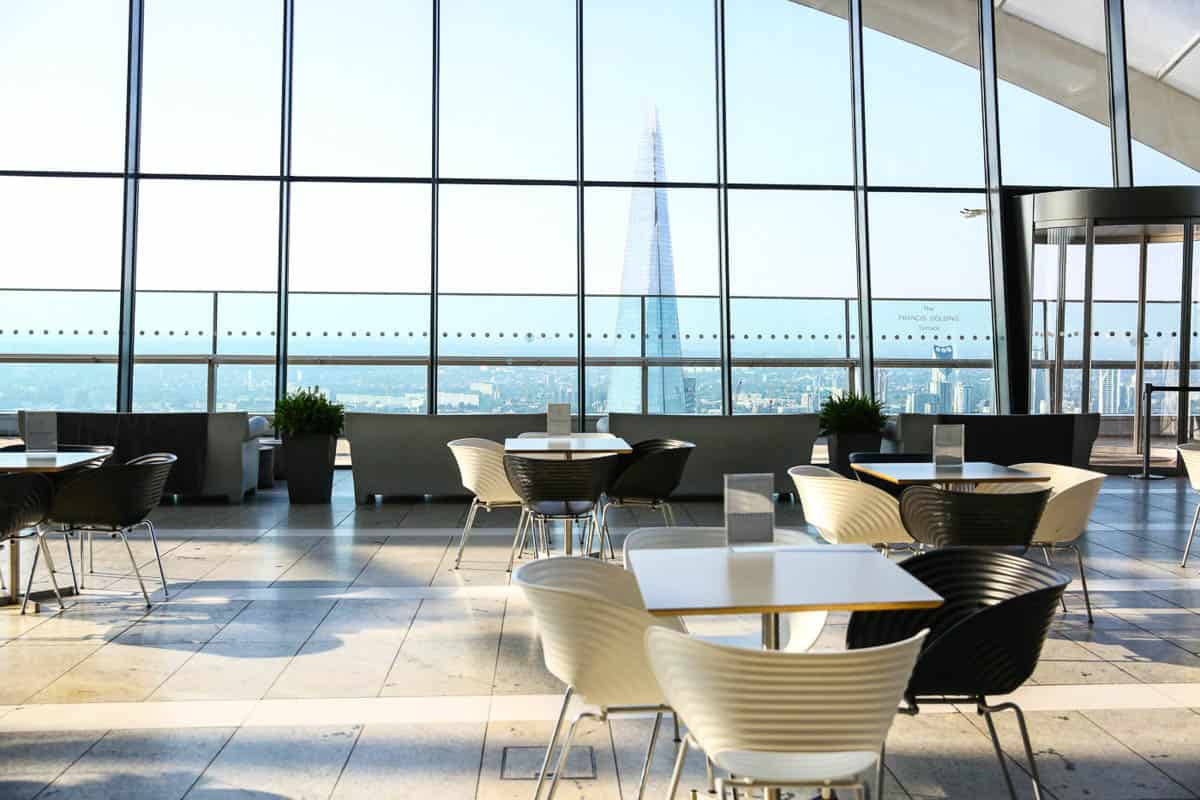 Entrance is free and reservations are recommended.
20. Borough Market
Location: Borough (South of the Thames)
Tube: London Bridge
The Borough Market first opened its doors in 1885, and now it is widely considered to be among the best places in London to get freshly cooked artisan foods and organic goods.
These days It is mostly visited by tourists who are in London for a visit, Borough Market is undeniably deserving of a trip, particularly if you have a passion for cuisine.
21. Explore Notting Hill
Location: West London
Tube: Ladbroke Grove or Notting Hill Gate
Because of its appearances in a great number of movies, Notting Hill has grown to become one of the most well-known neighborhoods in all of London.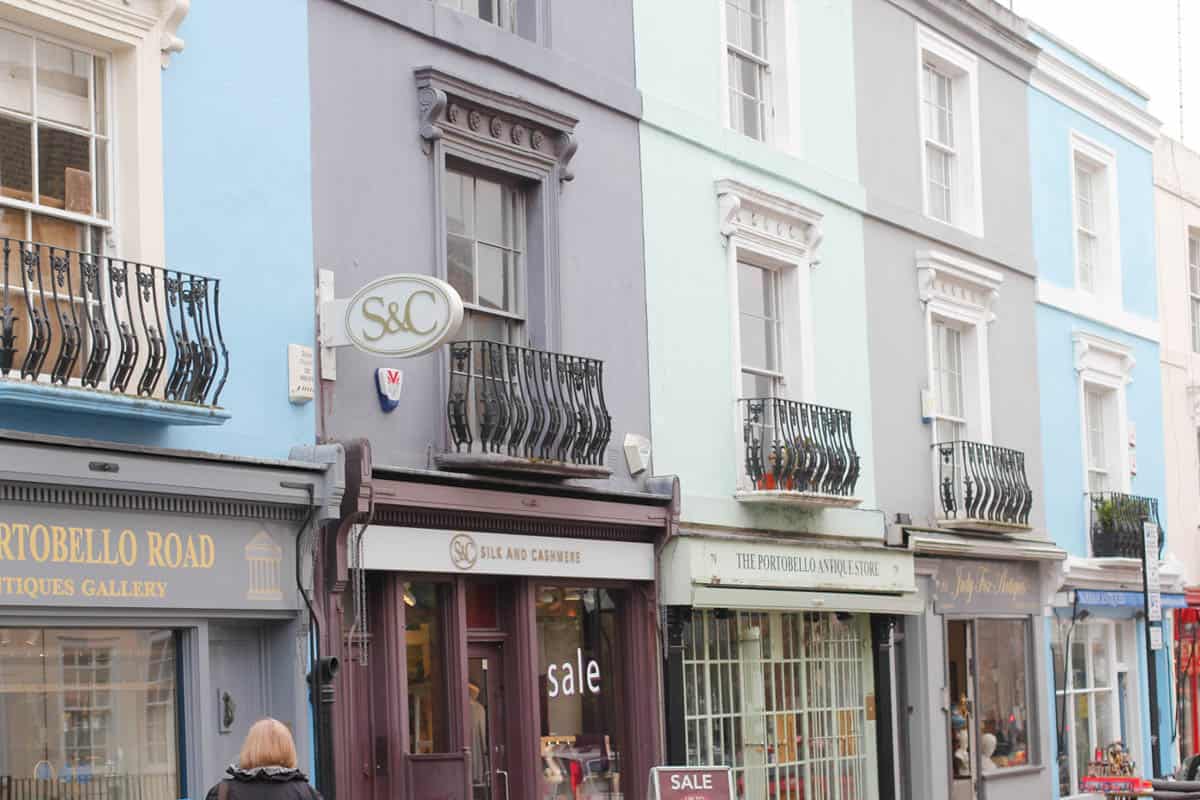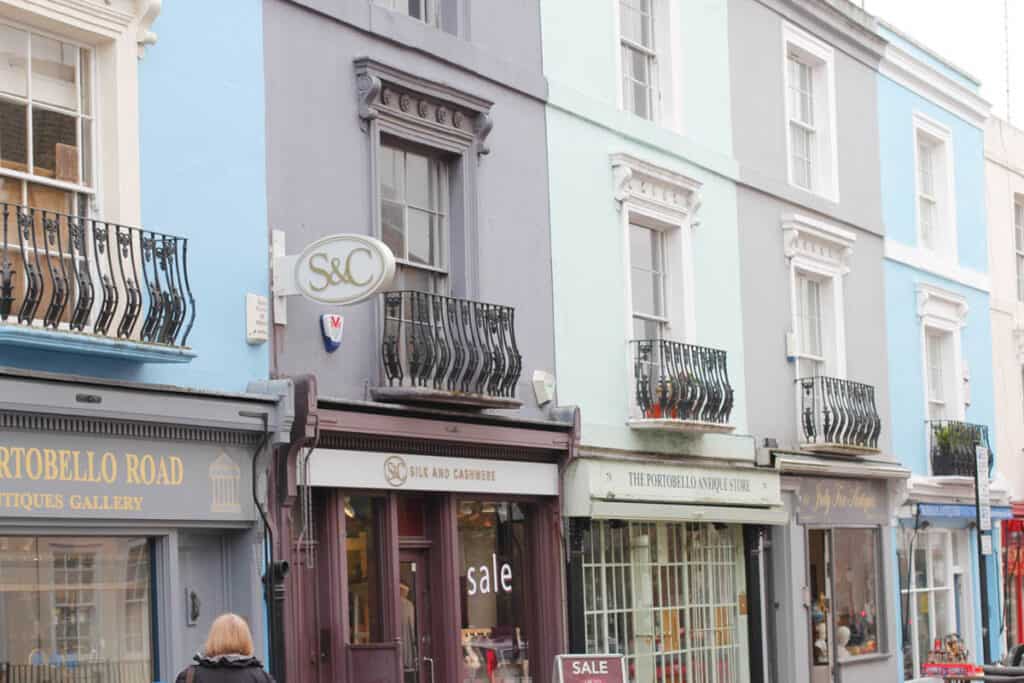 It is the ideal combination of many of the most unique aspects of London, such as the city's parks, nightlife, architecture, and food markets.
I love strolling through the streets of Notting Hill, and taking in street after street of charming homes.
22. Seven Dials
Location: Central London
Tube: Covent Garden
One of my favorite places in London is Seven Dials, which is a local area in London located near the hubbub of Covent Garden.
Seven Dials presents a different side of London with its many unique boutiques and hip watering holes.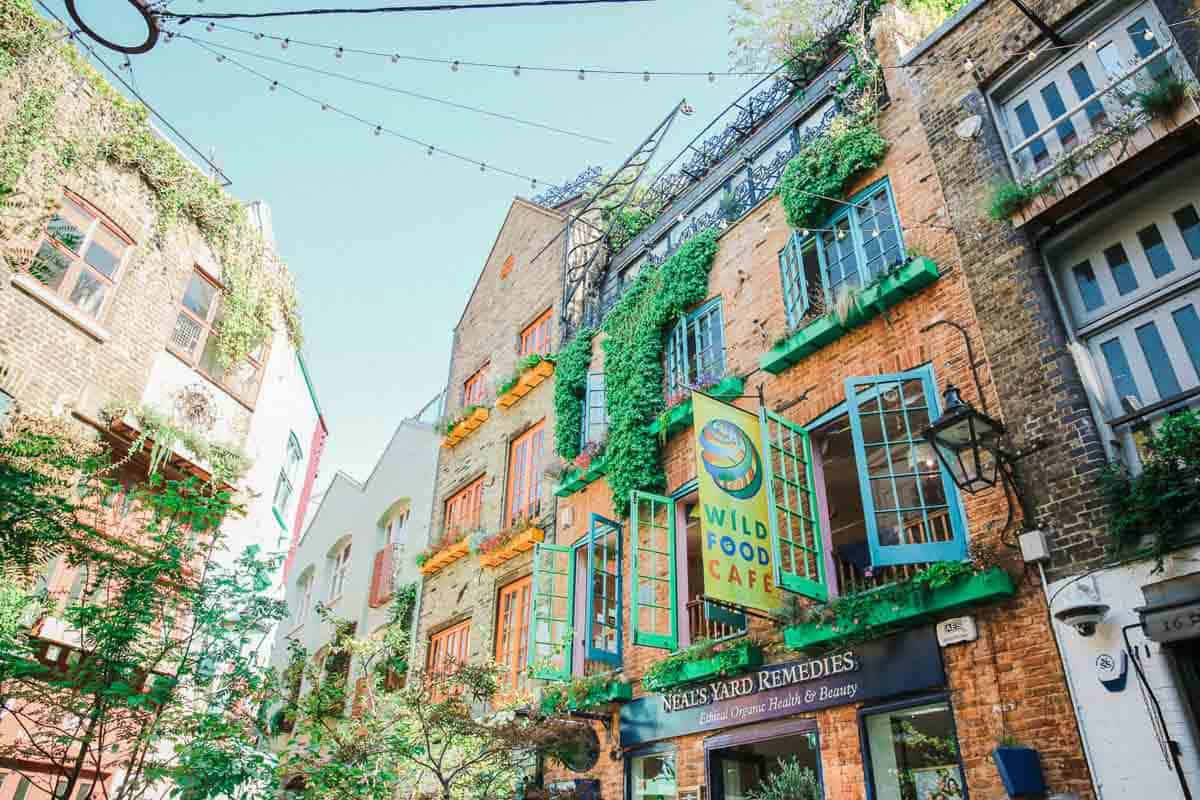 You'll feel as though you've stumbled upon a series of back alleys that only locals know about, even though you're in the middle of the city.
23. Summit The Shard
Location: South of the Thames
Tube: London Bridge
The Shard is a 72-story skyscraper that encompasses restaurants, offices, and even a hotel.
The View from the Shard is spectacular, so make sure to include a visit to the View from the Shard on your London bucket list!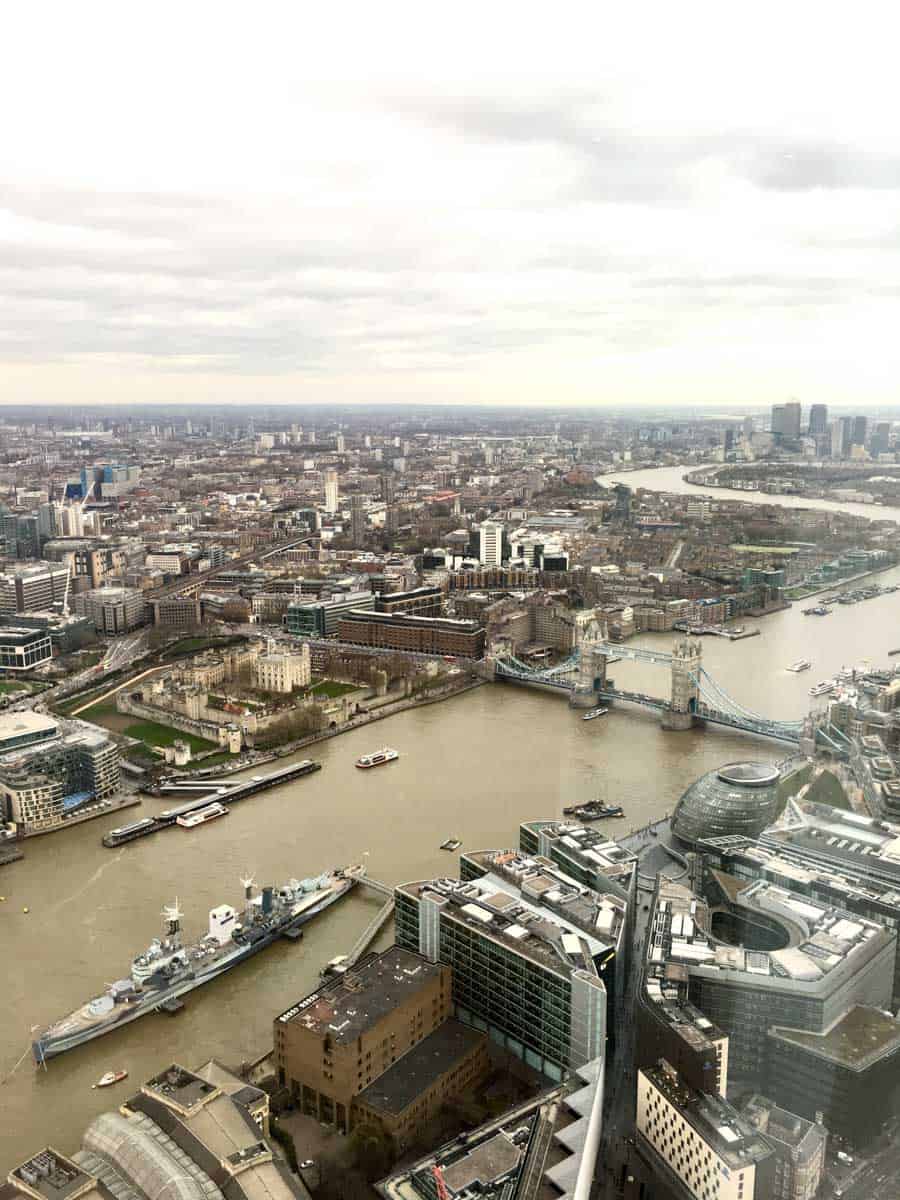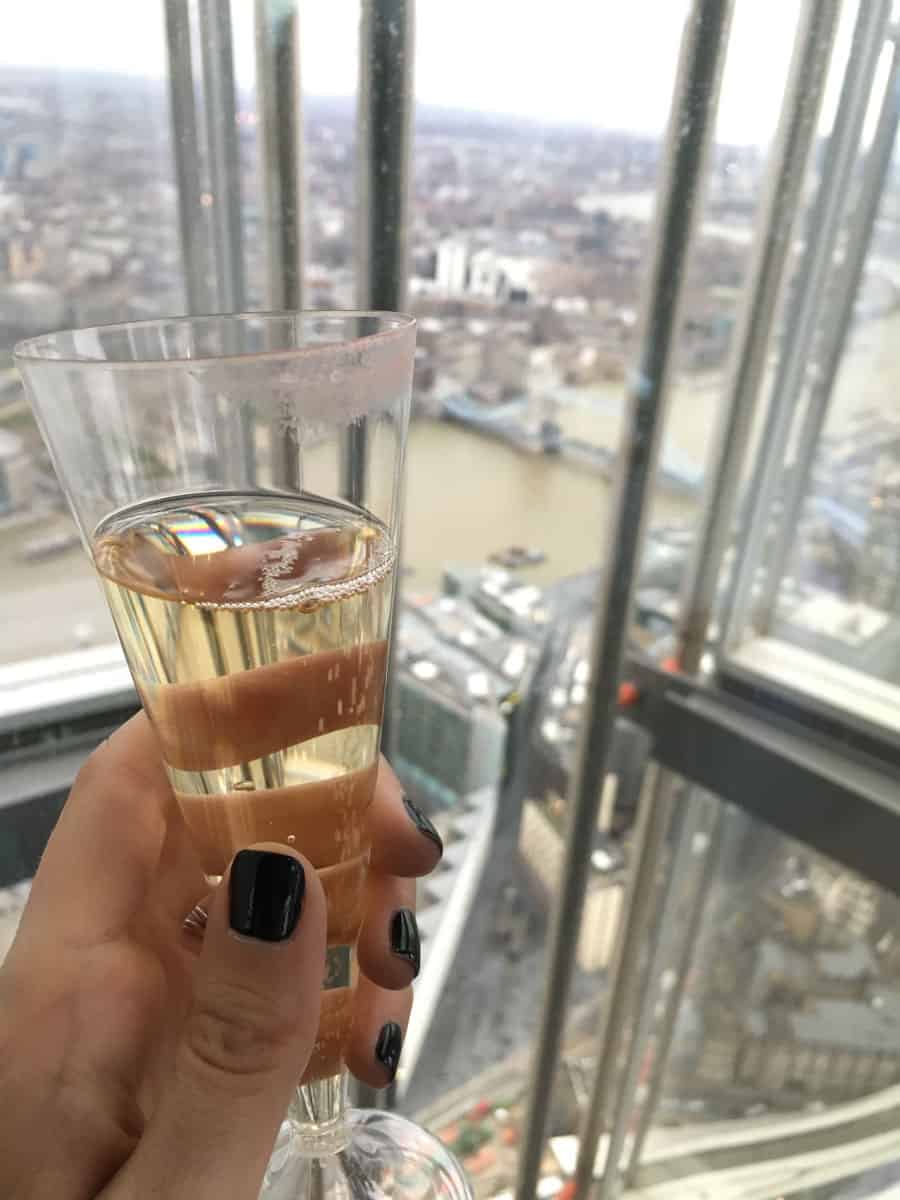 The viewing area takes up floors 68, 69, and 72, From these floors the view from The Shard is more than just another observation deck; it's a cutting-edge, entertaining, and informative experience with a serious "wow" factor.
24. Victoria & Albert Museum
Location: Kensington
Tube: Knightsbridge
London is full of great museums, and the Victoria & Albert Museum is no exception. Also known as "the V&A", the Victoria & Albert Museum is not only the largest museum of decorative and applied arts in the world, but also the world's leading museum of art and design.
Its collections include everything from architecture and ceramics to fine art and furniture, as well as fashion, sculpture, jewelry, and even pieces from the world of theater.
25. Enjoy a Curry at Brick Lane
Location: East London
Station: Whitechapel (Tube) or Shoreditch (London Overground)
If you enjoy a good curry, you have to visit Brick Lane in East London.
Brick Lane's Indian restaurants rose to prominence in the 1960s and 1970s, when they were opened by newly arrived Bengali immigrants.
Today, the area is still home to many of the area's classic Indian eateries. On a weekend night, it's filled with lively groups and is a fun place to spend an evening.
Don't miss the amazing street art that lines the brick buildings along the lane and surrounding streets.
26. Royal Opera House
Location: Central London
Tube: Covent Garden
The Royal Opera House's famous guided tours have returned, giving visitors the opportunity to stroll inside the magnificent Covent Garden location, learn about its colorful history, and discover what it takes to perform a play in one of the world's premier theaters.
27. Shop Til you Drop at Harrods
Location: Knightsbridge
Tube: Knightsbridge
Harrod's is a high-end department store in Knightsbridge that has earned a reputation as one of London's best attractions.
In 1834, when Harrods first opened, it was a little tea and grocery shop. Over 300,000 shoppers visit it every day now, looking through its extensive collection of high-end items, spectacular food halls, and uniquely British snacks and knickknacks.
I love checking out all of the designer clothes, as well as all of the specialty foods on the lowest floor.
Harrod's is a perfect place to shop for souvenirs from London, in case you're looking to bring something home with you.
28. The Cutty Sark
Location: Greenwich
Station: Greenwich (Tube) or Cutty Sark (DLR)
The Cutty Sark is widely regarded as the best example of a clipper ship ever built and was a formidable competitor in her day.
With its transparent skeleton and views of the ship rising above the pier, the Cutty Sark Ship has a prime position on Greenwich Pier and is very remarkable.
Fans of the London Marathon will recognize the Cutty Sark as a key point along the course.
29. Picnic on Hampstead Heath
Location: North London
Tube: Hampstead Heath
Hampstead Heath is an area of lovely countryside that is just a short drive from the heart of London, making it one of the most popular green spaces in the city. It is also noted for its breathtaking views of the urban skyline of the capital city.
30. Kensington Palace
Location: Kensington
Tube: Queensway
Kensington Palace, which has a significant place in history, served as the preferred home of successive sovereigns up to the year 1760. In addition to that, it was where Queen Victoria was born and spent her youth.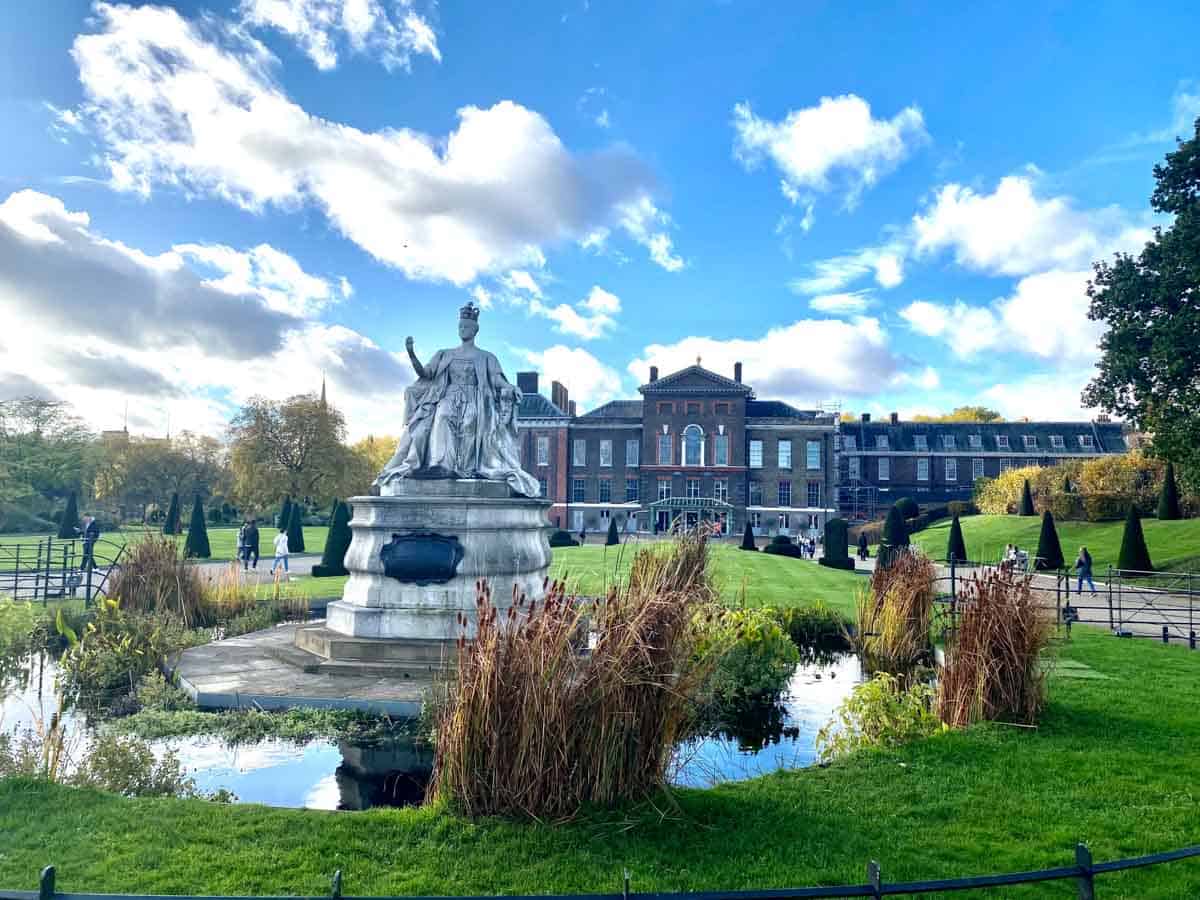 The only people living there at the moment are the Prince and Princess of Wales (William and Kate), who consider Kensington Palace as their London home, in addition to three of the late Queen Elizabeth's first cousins (and their spouses).
31. Walk Across London Bridge
Location: The City
Tube: Tower Hill or Mansion House
The original structure called London Bridge was sold to America. I know that sounds like a classic con, but the Americans really did buy it, dismantle it, and rebuild it in Lake Havasu City, Arizona.
Today at one end of the replacement bridge you can visit "The London Bridge Experience". Which tells the story of London Bridge as an entertainment with live actors.
32. Climb Primrose Hill
Location: North London
Tube: Chalk Farm
Escape from the city and visit Primrose Hill, a distinct neighborhood in London, and the views from its grassy peak are breathtaking.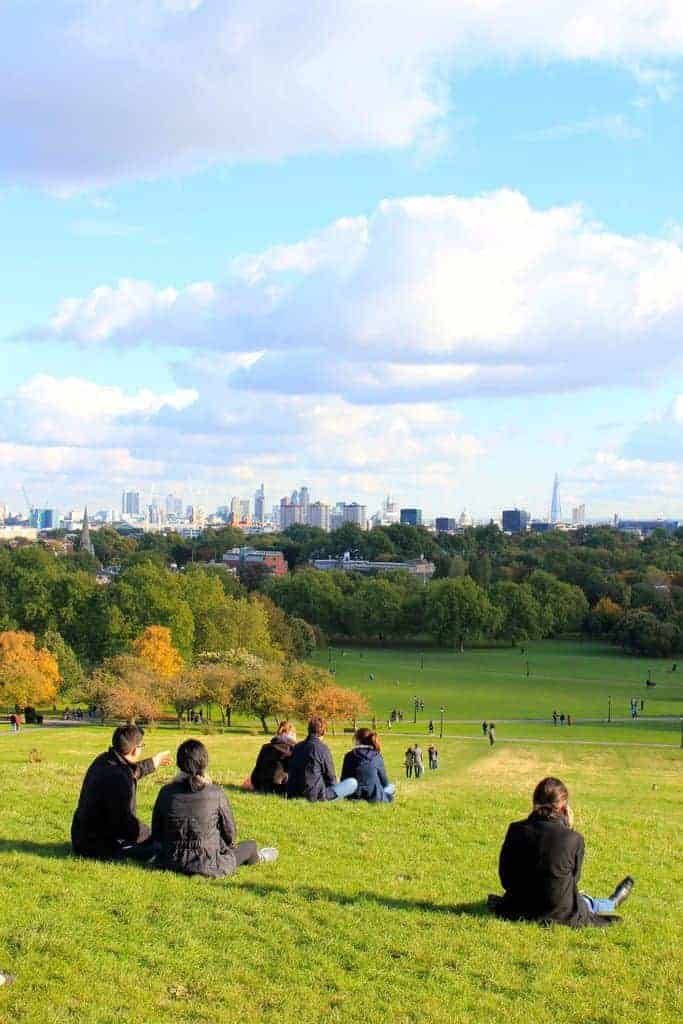 Both Prince Albert Road together with the ZSL London Zoo divide it from The Regent's Park. Henry VIII seized this land, along with The Regent's Park. It's a nice place to visit to escape the pace of central London.
33. Check Out Trendy Shoreditch
Location: East London
Station: Shoreditch High Street (London Overground)
Shoreditch is a district in the London Boroughs of Hackney and Tower Hamlets, in the city's East End. The area's reputation as a hub for the arts began to grow in the 1990s, when it had previously been identified with the working class.
Think of all the markets, antique shops, speakeasies, and fashionable eateries that would be perfect for Instagramming, not to mention the unfathomable quantity of street art, and that's what you will find in Shoreditch.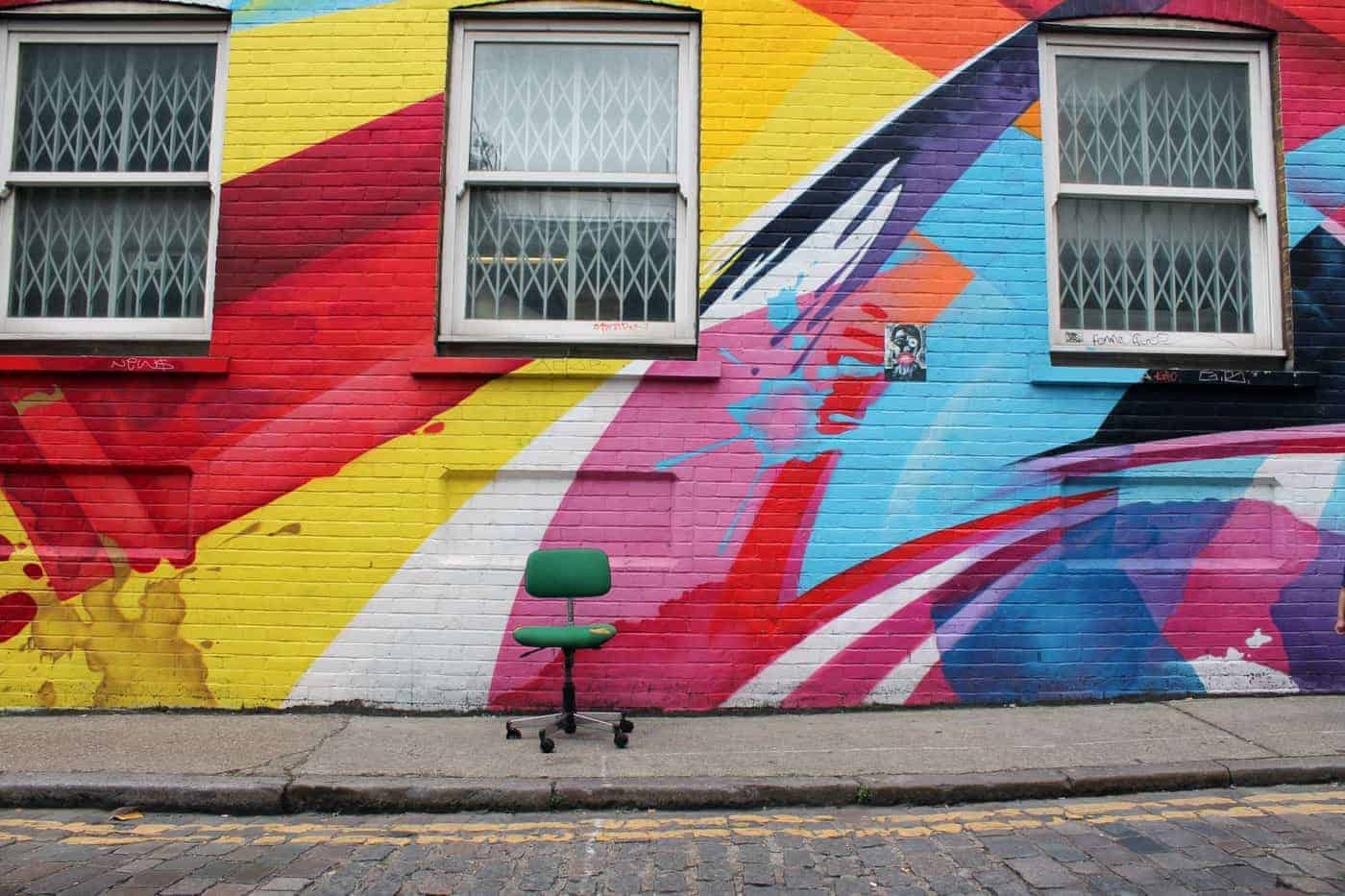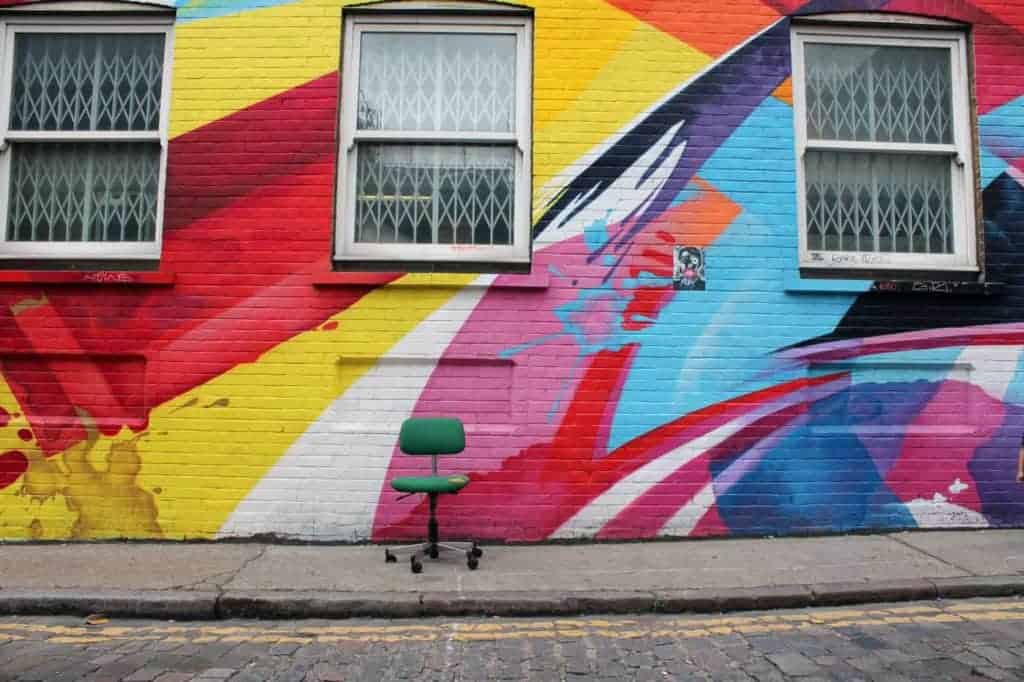 One of my favorite spots in Shoreditch is Redchurch Street, which feels like a back alleyway you've stumbled upon, but is actually jam-packed with high-end boutiques and restaurants.
34. 10 Downing Street
Location: Central London
Tube: Westminster
Number 10 Downing Street is home to the Prime Minister of Britain, but tourists may be disappointed to learn that No. 10 Downing Street is off limits.
You can't even go close to the house, much alone stroll along Downing Street. If you want to see the Prime Minister arriving or departing from his home, you should observe if the gates are open.
If you want to take a photograph with a backdrop of the iconic entrance, however, you'll need to go to Number 10 Adam Street, which is located around 800 meters away from Strand.
Due to its remarkable resemblance to its more well-known cousin, it has become a popular photo-taking location for visitors.
35. Tour St. Paul's Cathedral
Location: The City
Tube: St. Paul's
St. Paul's Cathedral, in addition to being an architectural landmark, serves as the Anglican Episcopal see in London and has thus played a prominent role The funerals of Lord Nelson and Winston Churchill, as well as the marriage of Prince Charles and Diana Spencer.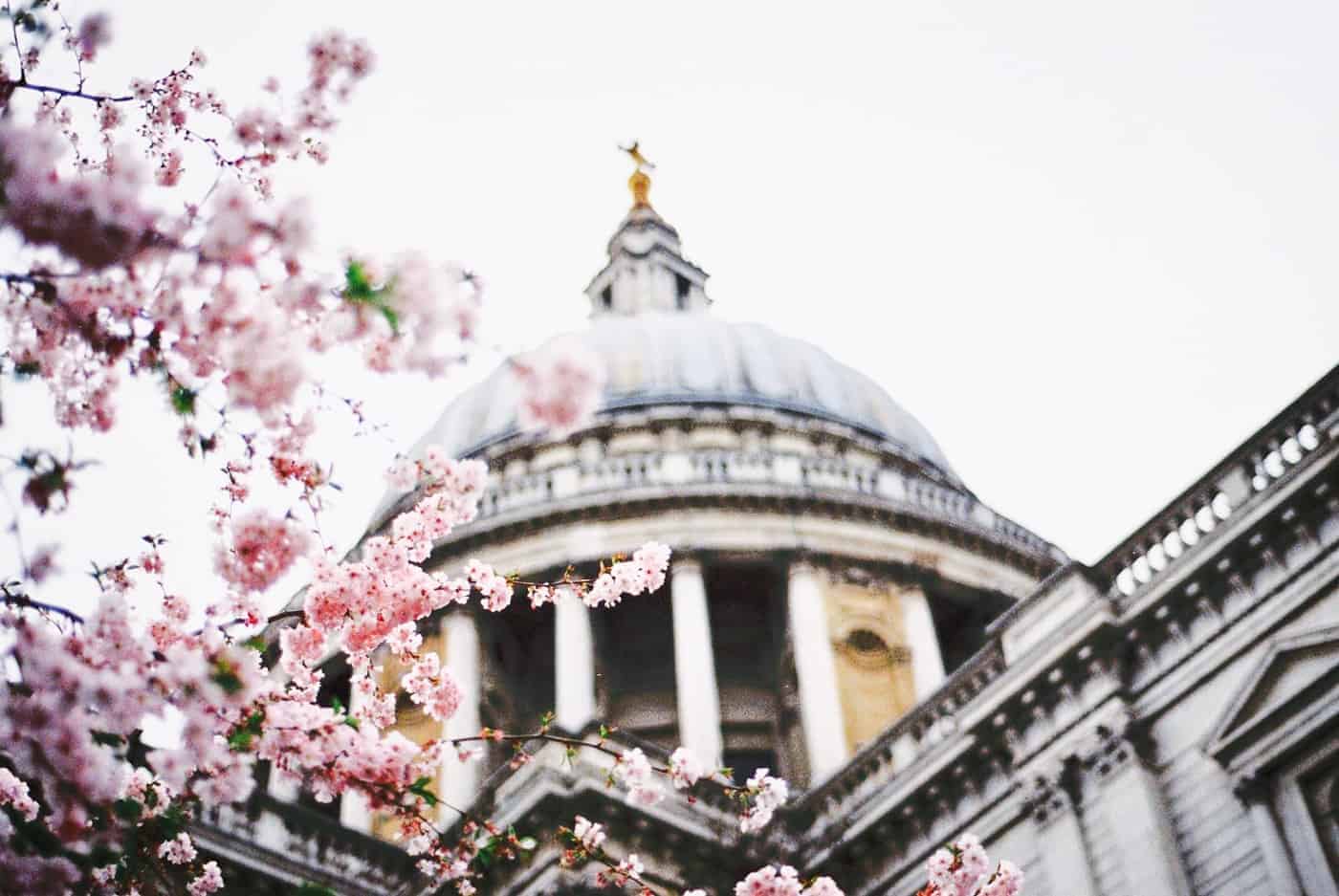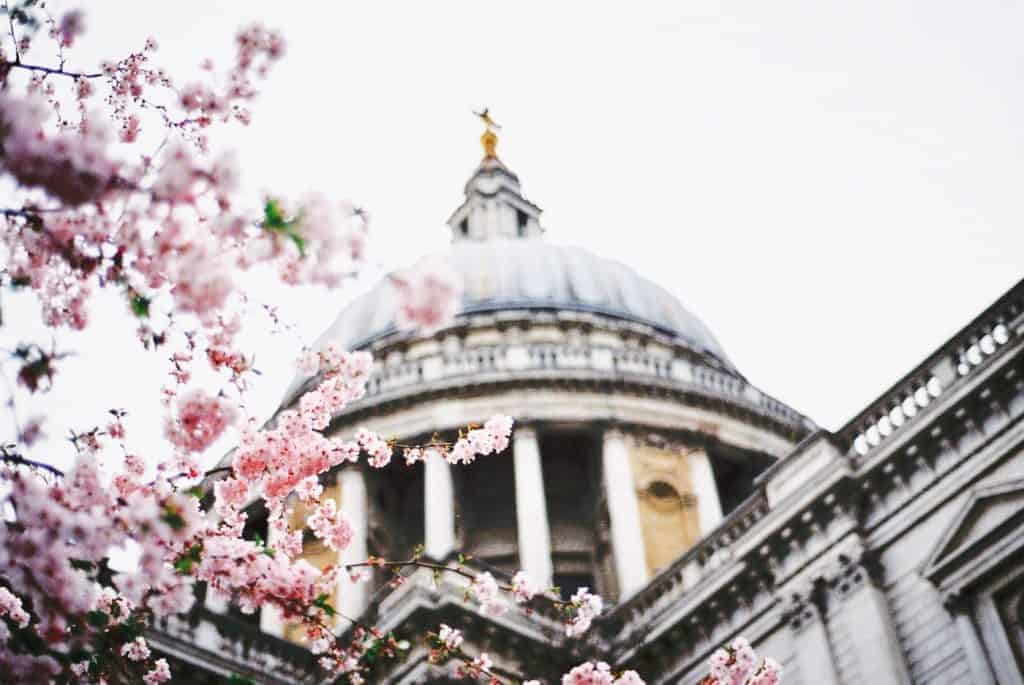 36. Royal Observatory
Location: Greenwich
Stations: Greenwich (Tube), Cutty Sark (DLR), or Maze Hill (National Rail Service)
If you are in Greenwich, you should certainly plan to visit the Royal Observatory. As part of the Astronomy Centre's free interactive galleries, you can find answers to all of life's fundamental questions about space, the concept of time, and the cosmos.
The museum is located close to the Cutty Sark in Greenwich, so these two sights can easily be paired together for a great day in London.
37. Go Souvenir Shopping at Camden Market
Location: Camden
Tube: Camden Town
Camden Lock, an unique site that is equally popular with residents and visitors, seems a million miles apart from the more refined marketplaces of Covent Garden and Greenwich.
It's unlike any other market in the UK – and it's a fantastic location to spend a few hours or a full day.
38. Visit the Sherlock Holmes Museum
Location: Central London
Tube: Baker Street
The Sherlock Holmes Museum, located at one of the world's most renowned locations, meticulously recreates the gas-lit world of London's famed detective and his Victorian surroundings.
Immerse yourself in a universe of Sherlock-related things and the famous crimes he solved, all in the place that inspired them.
39. Wander Through Carnaby Street
Location: Central London
Tube: Oxford Circus or Piccadilly Circus
Carnaby Street was formerly famed for its clothing stores, but today the retail businesses cover a wide range of topics and are well worth a visit.
Add in a variety of restaurants, many of which are located on surrounding side streets, and you have a perfect spot to spend an evening.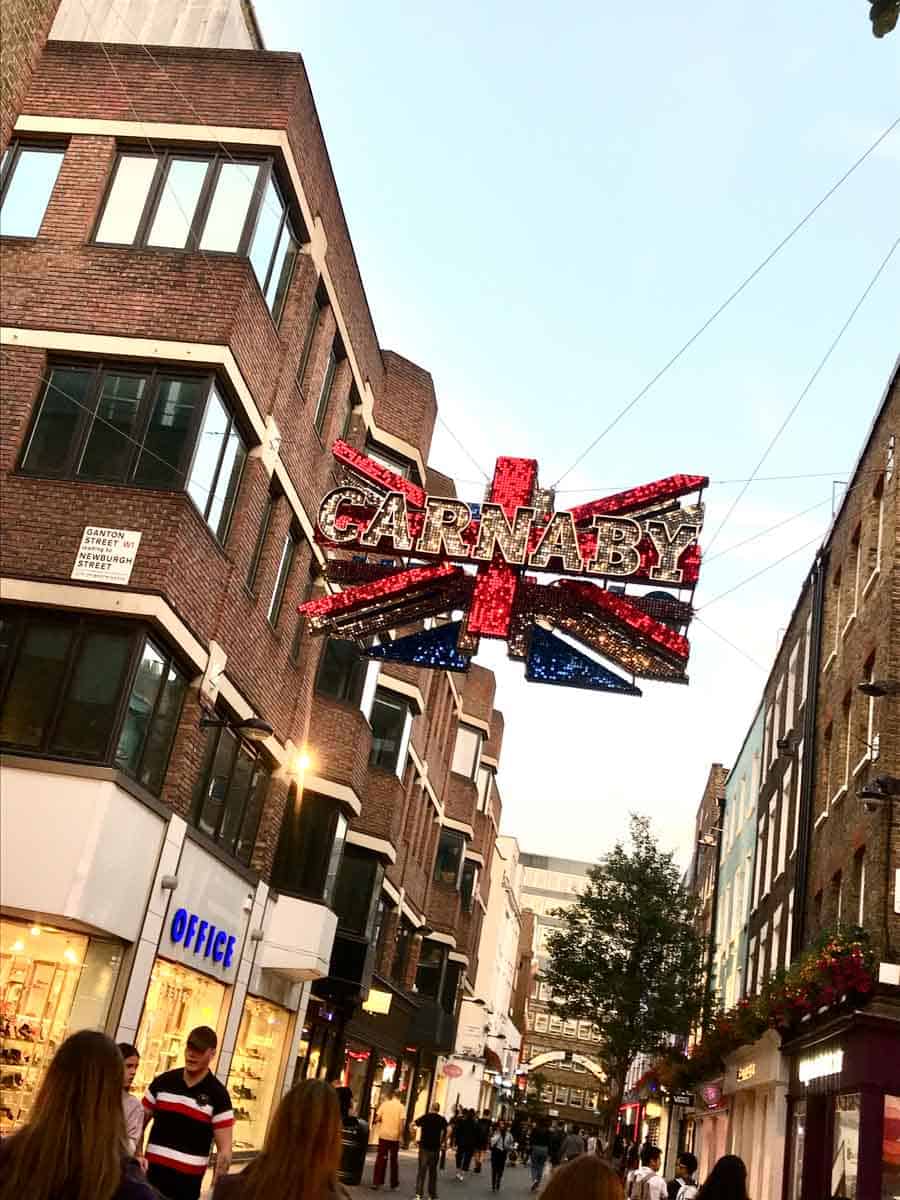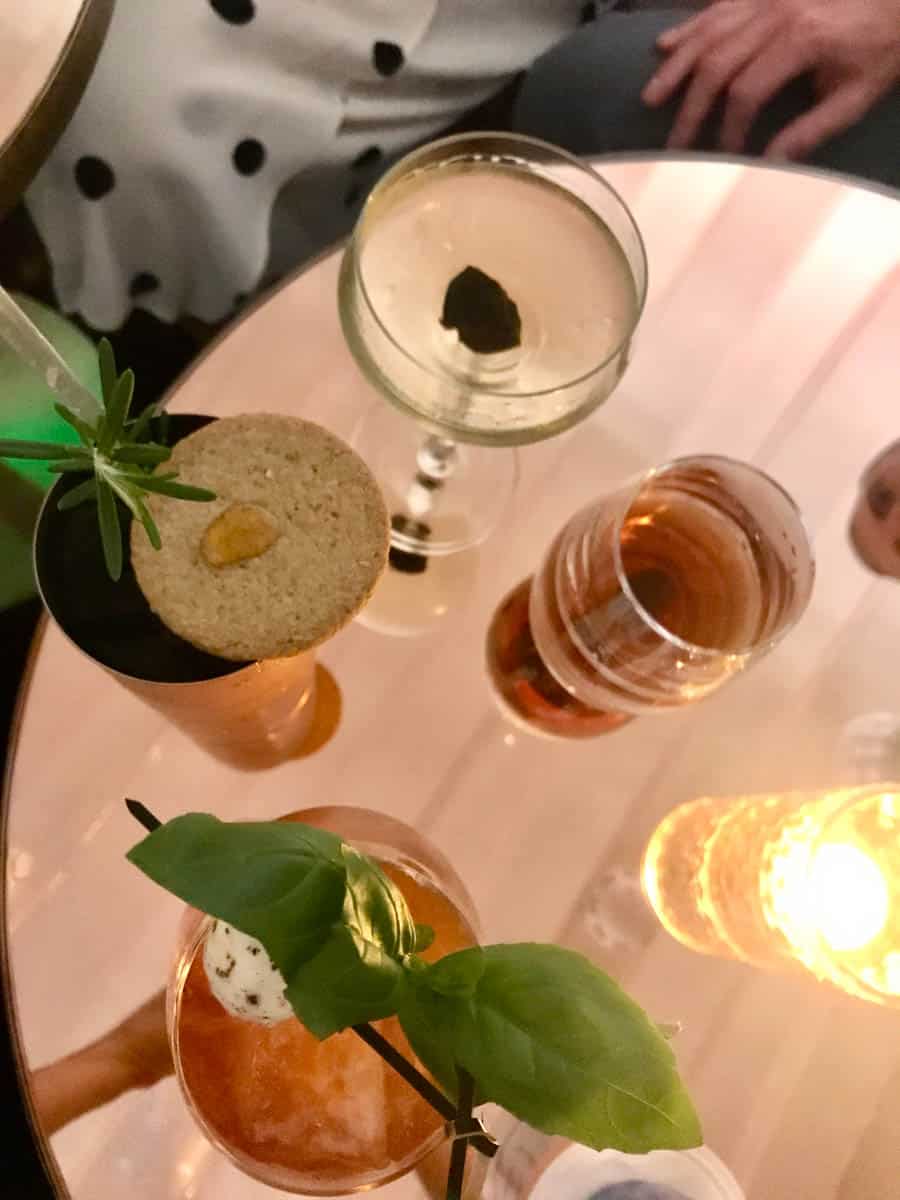 Don't miss Disrepute, my favorite cocktail bar in London. You'll love the vibe and decor as much as the creative, hand-crafted cocktails!
40. Day Trip to Hampton Court Palace
Location: Hampton Court Way, Easy Molesey, KT8 9AU
Station: Hampton Court (National Rail Service)
It might not be in London proper, but Hampton Court Palace is one of the most popular tourist destinations in South East England.
Each year, thousands of tourists from around the globe come to see the former house of Henry VIII and his six wives. King Henry VIII used to travel from Westminster by boat when visiting Hampton Court Palace.
The journey would take three days, although today Hampton Court Palace is much more accessible by National Rail Service from Waterloo.
41. See a Show in Leicester Square
Location: Central London
Tube: Leicester Square or Covent Garden
Leicester Square is fantastic place to visit in the evening. Leicester Plaza is a public square that offers daytime shopping and restaurants as well as nightly theater, clubs, and nightlife.
One of the best things to do in Leicester Square is see a show! The area is famous for its theaters, which feature everything from Broadway shows, to comedy, to music.
42. Visit the Sir John Soane Museum
Location: 13 Lincoln's Inn Fields, London WC2A 3BP
Tube: Holborn or Chancery Lane
Sir John Soane's Museum is a small museum in Holborn, London, near to Lincoln's Inn Fields, that was previously the residence of neo-classical architect John Soane.
It is not one of London's most well-known museums, yet it has approximately 30,000 original architectural drawings.
Due to the tight hallways of the home, which are completely decked out with Soane's huge collections, only 90 guests are permitted in at any one time, but it is well worth a visit.
43. Relax in Green Park
Location: Central London
Tube: Green Park
Despite its proximity to St James's Park, The Green Park has a distinct personality. It has mature trees and grassland, and it is bordered by Constitution Hill, Piccadilly, and the Broad Walk.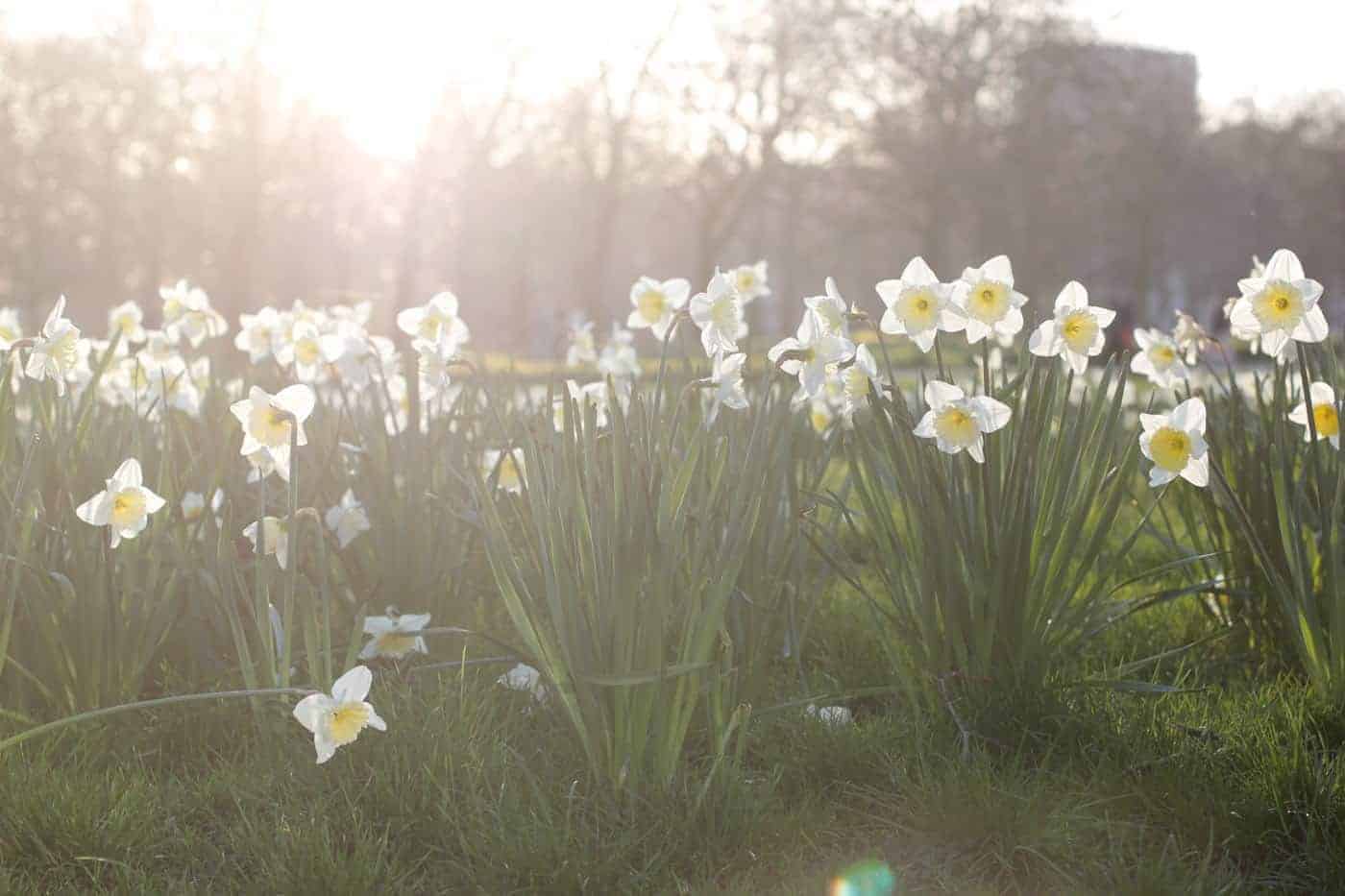 The Green Park was first mentioned in 1554 as the site of an uprising against Mary I's marriage to Spain's Philip II. It was a renowned dueling ground until 1667, when Charles II purchased an additional 40 acres and renamed it upper St James's Park.
44. Shop The Portobello Road Market
Location: Portobello Road, London W11
Tube: Ladbroke Grove or Notting Hill Gate
Another well-known London market, Portobello Road is the world's biggest antiques market, with more than 1,000 vendors selling all types of antiques and collectibles. This market is popular among both residents and visitors.
45. Somerset House
Location: Strand, London WC2R 1LA
Tube: Temple or Covent Garden
Located in the grounds of the Duke of Somerset's Tudor house, this Georgian quadrangle was opened in 1796 and designed by Sir William Chambers.
Somerset House has been home to several organizations throughout the years, including the Royal Academy of Arts, the prestigious Royal Society, and the lesser known Society of Antiquaries.
The doors of Somerset House are wide open and free for visitors.
46. National Maritime Museum
Location: Romney Road, London SE10 9NF
Stations: Greenwich (Tube), Cutty Sark (DLR), or Maze Hill (National Rail Service)
You may visit this location on the way to or from Greenwich and the Cutty Sark. Tickets are not required to enter the National Maritime Museum, however they should be reserved in advance online. The places we have listed in Greenwich, together make an excellent day out.
47. Visit the Churchill War Rooms
Location: Clive Steps, King Charles Street, London SW1A 2AQ
Tube: St. James' Park
A visit to the Churchill War Rooms takes you to the secret underground location where Winston Churchill led the British government during World War II.
Between 1940 and 1945, hundreds of employees worked in this basement bunker to carry out strategies and tactics for the British military. The war rooms have been preserved down to the last detail, so they're fascinating to tour.
You'll also learn about the life and leadership of Churchill before, during, and after the war.
48. Have a Sunday Roast
One of my favorite British traditions to enjoy when I'm in England is a Sunday roast.
A Sunday roast is a traditional special family meal that has defined British family life over the years.
It usually includes a roast meat (usually beef, but also chicken, pork or lamb), along with savory sides like potatoes, vegetables, or gravy and Yorkshire puddings.
Many restaurants and pubs in the UK will serve a Sunday roast lunch, so go ahead and indulge while you're in London!
49. Richmond Park
Location: Richmond
Tube: Richmond
If you want to take a break from the hustle and bustle of central London, visit Richmond Park.
It's the biggest of London's eight Royal Parks, and is sometimes known as "The Garden."
Richmond Park has an area of more than 2,500 acres and is home to a sizable population of deer in addition to several other species of animals and old trees.
It is a wonderful place to go on a day trip, and it is one of the many free things that London has to offer.
50. Watch a Football Match
Last but certainly not least on this London bucket list: embrace the culture of the UK by attending or watching a football match.
This may be called "soccer" in the USA but in the UK it is just "football". It has played a significant role in building the British character over the years and is more than just sport, it is also a cultural event.
The games are so popular that getting tickets to a match can be difficult, so check with your hotel concierge who may be able to help, and try to target a lesser-known team, or one that is not leading in the standings. These tickets may be easier to get your hands on!
London Bucket List: A Map
To make navigating this London bucket list even easier, I've plotted all of these things to see in London on a map.
How To Get Around London
To get to all 50 items on this bucket list, you'll need to know the best way to get around London!
By Tube
The easiest way to get around London is by using the tube, the city's underground public transportation system. For each item above, I've included the closest tube stop.
Riding the tube is quite simple for tourists. To pay for your ticket, you can use any credit card that has contactless payment enabled (or just use your phone).
Just hold your card or phone against the yellow turnstiles when you enter the tube station. Make sure that your credit card doesn't charge for foreign transactions!
By Cab
I also recommend taking a black cab ride at least once while you're in London. It's such a quintessential London experience!
Depending on how many people are in your group, it might also be more economical to take a cab from point A to point B.
By Foot
I also recommend walking from place to place in London, weather-permitting of course!
If you rely solely on the tube while you're visiting, you'll miss the back alleyways, hidden corners, and tucked-away buildings that make London so charming.
Next Step: Complete your London bucket list!
Now that you know all of the best things to do in London, all you need to do is complete your London bucket list!
Need some help planning for your visit to London? This checklist for traveling to London has everything you should do in advance of your trip, all organized in a super-simple timeline.