10 Common London Tourist Mistakes And What to Do Instead
This site uses affiliate links and I may earn a small commission when you use my links and make a purchase, at no extra cost to you. 
If you're heading to London, don't make these 10 common London tourist mistakes! London can be overwhelming to visit for first-timers, and it's easy to make rookie mistakes when you're visiting. I've put together this guide with some of the most common mistaks tourists make in London to save you from any missteps – and tell you what to do instead! Keep reading for exactly what not to do in London as a tourist.
London Tourist Mistakes: Things to Do
Mistake #1: Not seeing the city from up above
There's plenty to see and do in London with both feet on the ground, but it'd be a big mistake to miss seeing London from up above! Many tourists to London visit the London Eye.
I'll just say it! Personally, I think the London Eye is too expensive for what it is. I actually think that the London Eye is one of the things not to do in London as a tourist.
Instead of the London Eye, book a meal at Duck and Waffle or visit the Shard, where you can enjoy a glass of bubbly with your view!
These are two of the most Instagrammable restaurants in London. The view from both of these restaurants is equally phenomenal, and you'll get to enjoy a meal or drinks at the same time.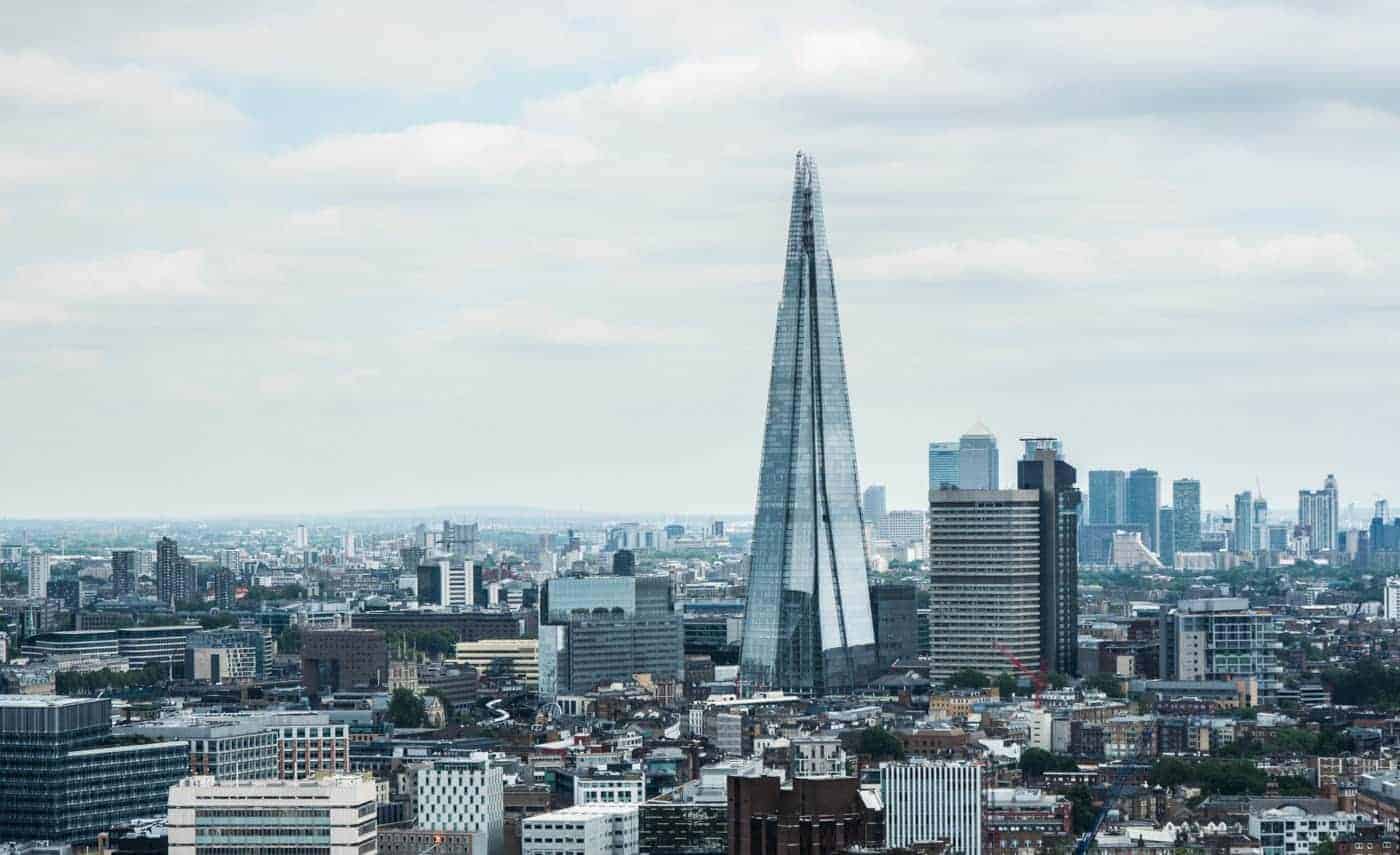 If you'll be in Europe for a while, check out these 10 common tourist mistakes in Europe, to learn everything else you should avoid during your trip…and exactly what to do instead.
And as you plan your trip to the other side of the pond, make sure to check out this checklist for traveling to London.
Mistake #2: It's about the lawn chairs at the public parks
If it's your first trip to London, you'll probably be checking out one of the city's gorgeous public parks, and I bet you'll be tempted to sit down and relax in the cute, preppy lawn chairs that are set up all around.
The good news? Go right ahead! But the bad news is that it'll cost ya!
It's a common tourist mistake in London to think that the chairs in the city parks are free to the public…but they're not. Be ready to hand over a few pounds if you'd like to enjoy them, and get booted off them if you won't!
Mistake #3: Skipping free stuff to do in London
Although London is one of the world's most expensive cities, it's a common tourist mistake in London to think that everything worth your time will cost money.
The reality is that there are about a zillion things to do in London that won't cost you a dime. My favorite is the British Museum, but almost all of the other museums in London are free admission!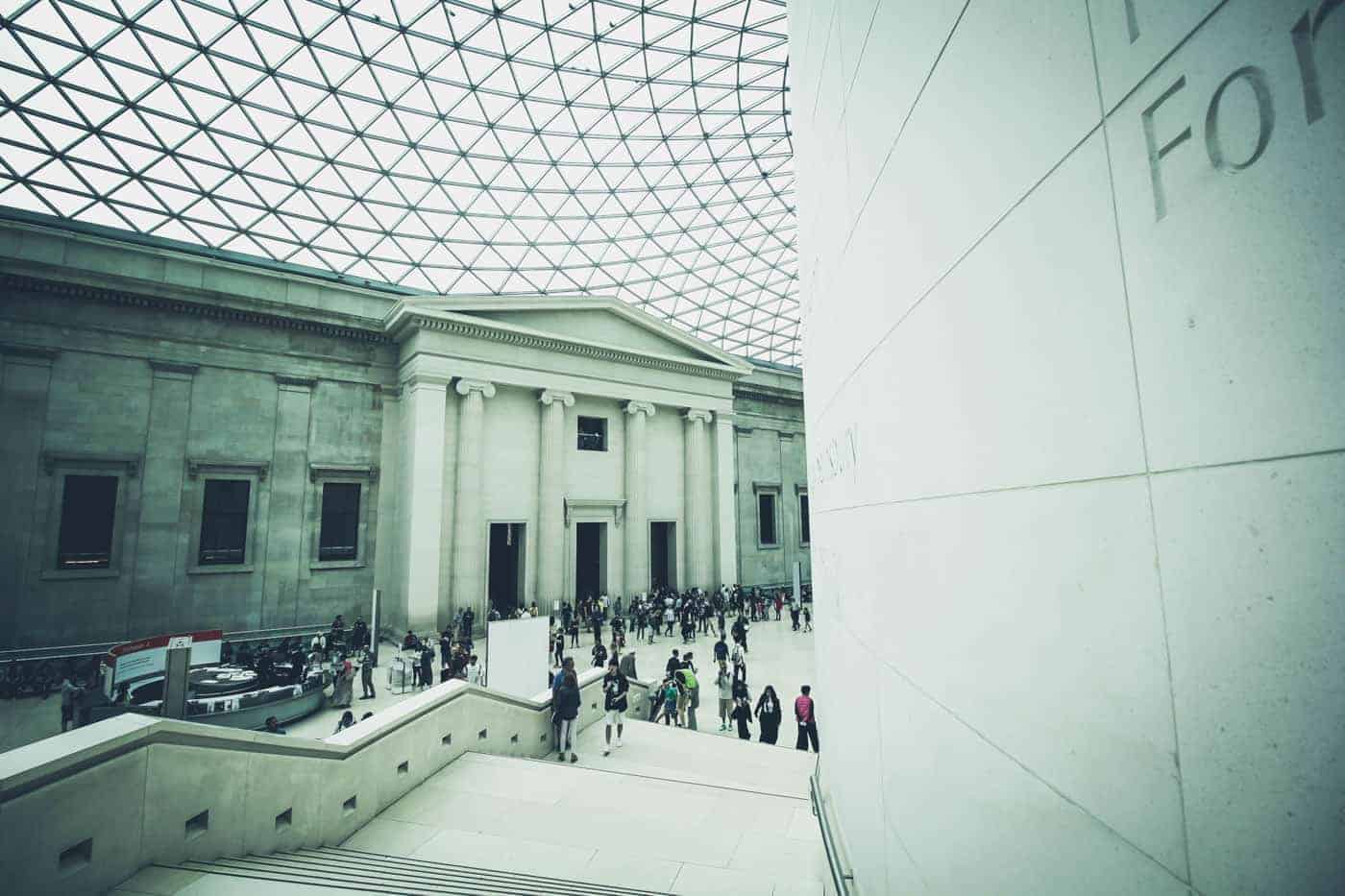 If you're not a museum person, you can take in one of London's gorgeous public parks, walk along the Thames, visit one of the city's markets (Borough Market or Camden Market are popular).
For views, head to the top of Primrose Hill, or check out the Sky Garden. For my complete list of things to do in London, check out my London bucket list!
If you're a photo-lover or an Instagram aficionado, you'll also love my guide to the most instagrammable places in London. Visit these top 10 spots for a wanderlust-inducing Instagram feed (or check mine out for more inspiration!).
Pro Travel Tip: These days, travel can be more uncertain than ever. Check for any COVID-related restrictions at your destination, and never travel without travel insurance! I recommend SafetyWing, because they have flexible + affordable insurance plans, and also cover COVID-related impacts on your trip (not all companies do)!
Mistake #4: Missing London's neighborhood charm
It can be tempting to spend your entire trip to London moving from one "big" sight to the next. After all, there is so much to see!
But it would be a mistake to spend all of your time at the big tourist sights, and missing out on London's lovely neighborhoods, where the appeal is a bit more subtle, but just as memorable. In fact, wandering the quaint neighborhoods is one of the best non touristy things to do in London.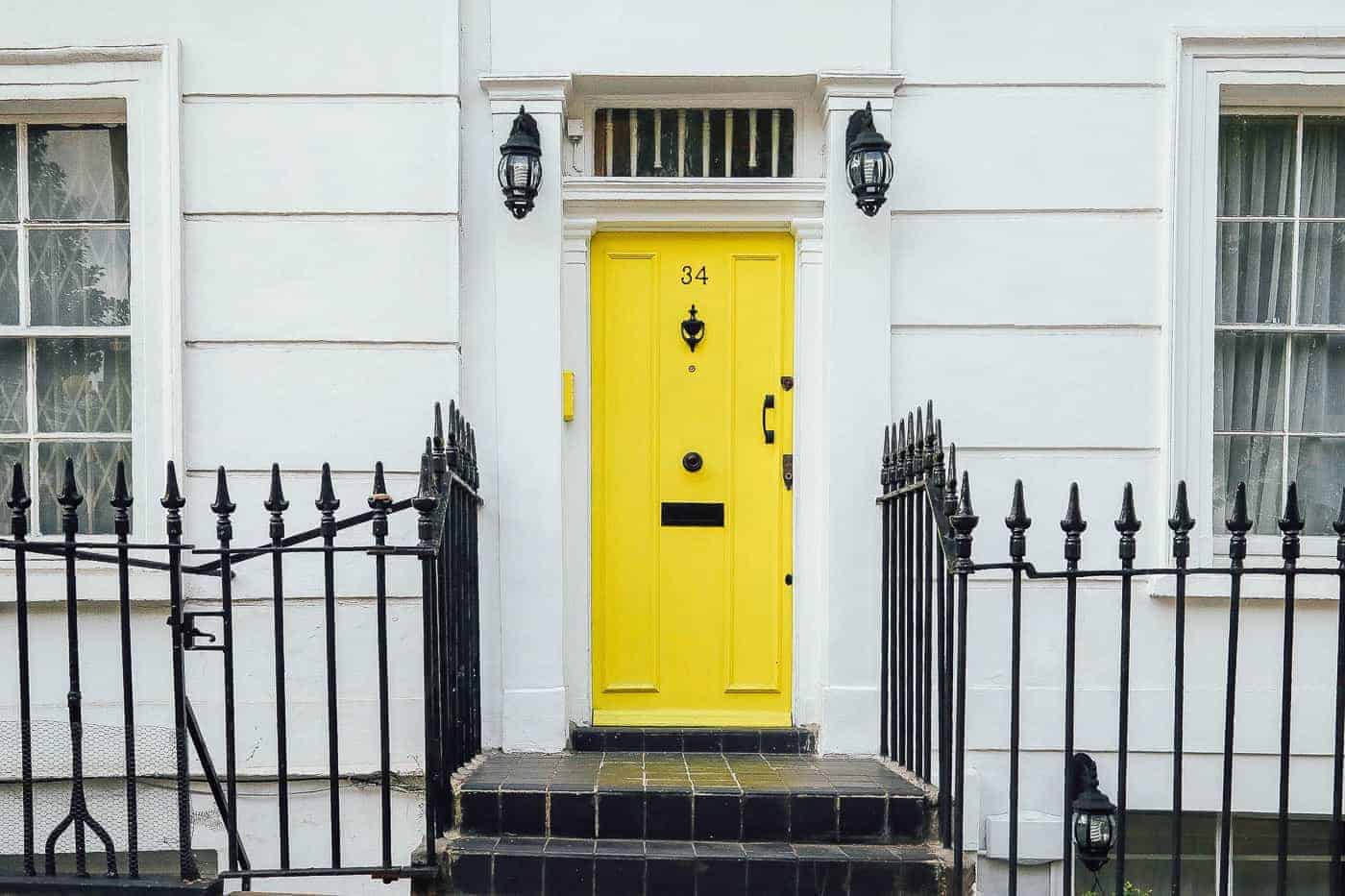 I'd recommend heading to either Chelsea or Notting Hill for breakfast in a cute cafe one morning, and then taking a few hours afterwards to wander around.
In Chelsea, try the Bluebird Cafe, and then wander down the King's Road and take in some of the side streets – especially Bywater Street for the candy-colored houses.
In Notting Hill, check out Farm Girl then wander down Portobello Road and then down Westbourne Grove, as well as the accompanying side streets. You'll love it!
If you need some help planning your trip, this 4 day London itinerary is perfect for first timers!
Speaking of London's neighborhoods, if you need advice on where to stay in the city, check out my guide for the best areas to stay in London for first time visitors.
London Tourist Mistakes: Getting Around
Mistake #5: Buying individual transport tickets on the tube
Many tourists in London make the mistake of buying individual tickets on the tube. But – this costs so much more! Instead, get a visitor oyster card.
You can buy Oyster cards at any tube or transport station, and load them with a certain amount of money. You can also buy a visitor Oyster card online ahead of time.
I'd recommend starting with about £20 per person for a 4-day trip, because you can always top up if you need to.
When you use your Oyster card on the tube, each individual journey will cost much less than what you'd pay buying "paper" tickets individually!
Mistake #6: Taking the tube…everywhere
Speaking of the tube…many London tourists make the mistake of over-using the tube, and not walking anywhere.
The tube stops in the center of the city can actually be quite close to one another, so you really don't have to take the tube if you're only going one or two stops.
Walking in between tube stops is one of the very best ways to see the city, and it'll help you get the lay of the land.
Mistake #7: Using the wrong side of the escalators
One more thing about the tube. When it comes to escalators, Londoners abide by the unspoken mantra of "stand right, walk left".
Meaning that when you're riding the seemingly miles-long escalators in the tube stations, stick to the right hand side of the escalators if you're not going to walk at the same time.
You'll stay out of the way for anyone who wants to use the escalator like a staircase. This one is a very common mistake that tourists make in London!
London Tourist Mistakes: How to Save Money When Visiting London
Mistake #8: Ignoring that pile of change
In London, a pocketful of coins can actually get you somewhere. Unlike in the US where a pile of change is unlikely to amount to more than a couple of dollars, in the UK, the one-pound and two-pound coins mean that a handful of coins can actually add up to enough for a decent lunch!
It's important to use up all your change while you're in London, because you can't exchange coins for other currency once you're back home.
On international flights, many airlines collect spare coins and donate them to charity – so that's another great way to use anything that's left over in your pocket.
Mistake #9: Booking a costly bus tour of the city
If you're a tourist in London for the first time, I know it's tempting to book that costly hop-on, hop-off bus tour of the city.
But here's an inside tip: instead of the bus tour, you can go almost the exact same route using London's public transport system.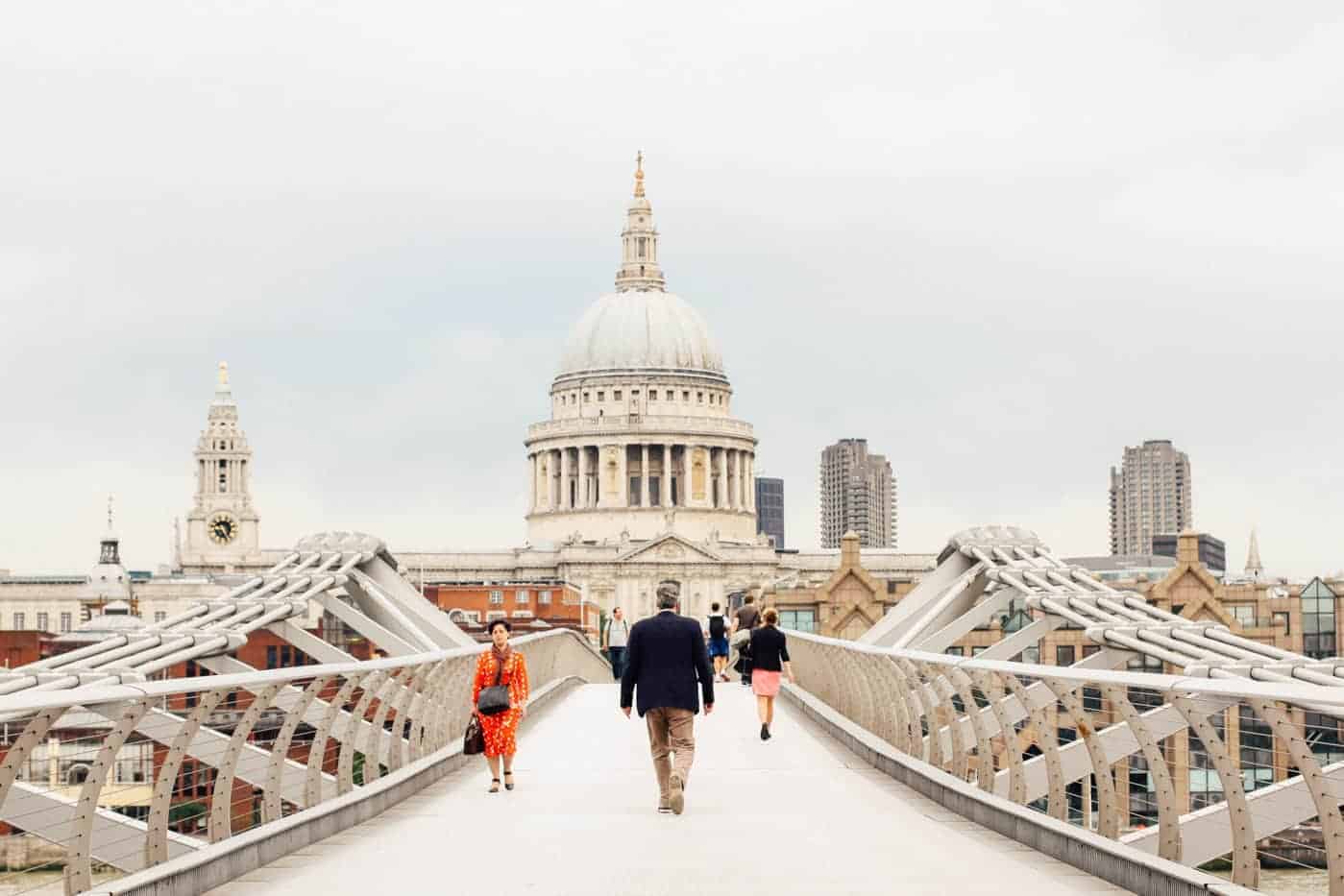 Jump on the number 9 from Picadilly Circus, or the Number 15 bus from Trafalgar Square. Check out this post for a full guide.
Mistake #10: Tipping too much
As an American, I always feel uneasy tipping any less than 15% or 20%….for pretty much anything. And tipping too much is truly a very common tourist mistake in London!
Even when I lived in London, I never really got used to the fact that tipping is just done differently in the UK.
Now don't get me wrong, it's always ok to make someone's day with a generous tip for a job well done, but the customary tipping guidelines are to round up to the next pound in a taxi, and add 10% to your bill in a restaurant.
Take note of your bill when you receive it, because often a 12.5% service charge is already added, and if that's the case, you don't need to add another tip on top of this.
READ MORE: The Best Instagram Spots in London
There you have it – the 10 Most Common Tourist Mistakes in London and What to Do Instead!
I hope that this guide has helped you with how not to look like a tourist in London! If you have room in your plans, I also recommend taking a day trip outside of the city to experience the small town charm of England. Rye Sussex is the perfect place!
I've also written a post about common mistakes people make when they're traveling to Europe for the first time. Check it out for all of the mistakes to avoid while you're visiting!
Pin it for later!