The Best Non Touristy Things to Do in London (17 Unique Activities!)
This site uses affiliate links and I may earn a small commission when you use my links and make a purchase, at no extra cost to you. 
Looking for some non touristy things to do in London? Even though sightseeing is one of the most popular things to do in London, there are so many more authentic experiences you can add to your London itinerary during your trip. Go beyond places like Big Ben, Buckingham Palace, and Westminster, and you'll get a true feel for what it's like to experience the city like a local.
Whatever your reason might be for seeking out unique things to do in London, these fun London activities will have you feeling right at home before you know it! Discover London's quirky side by exploring all of these unique activities, and learn the best ways to uncover even more hidden gems in this incredible city.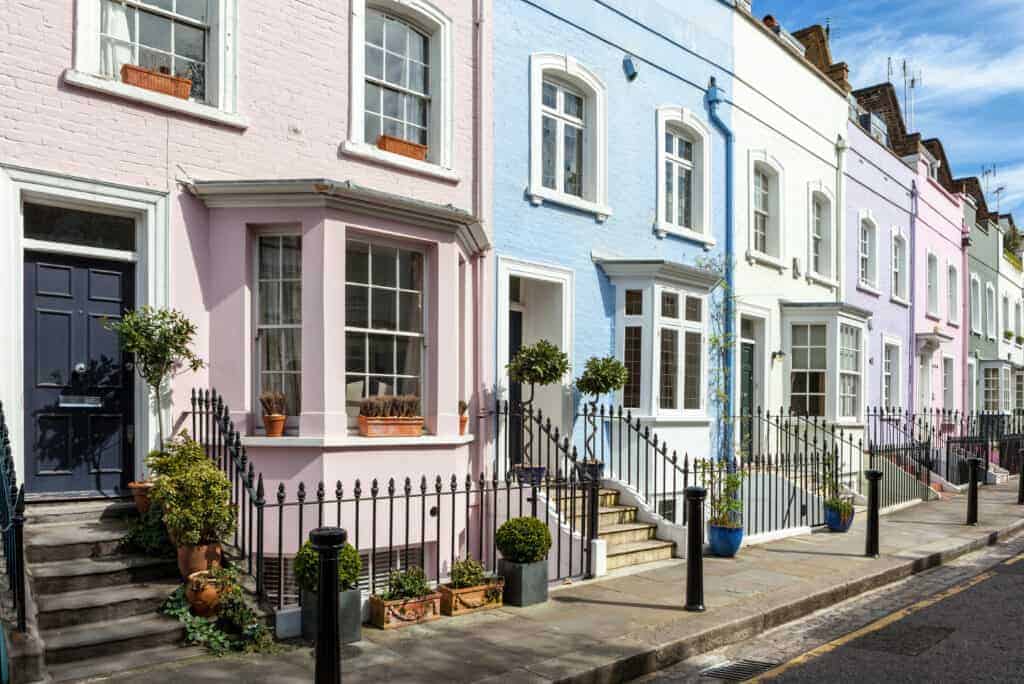 London is a vibrant and diverse city with plenty of things to see and do beyond the typical tourist hotspots. I was lucky enough to live in London at one time, and was able to experience the city in a way that locals can. I love sharing what I know about the city so that other travelers can experience London in the same way.
Here are a few of my favorite non-touristy things to do in London that I recommend checking out if you're looking for something more unique:
Unique Things to do in London: Free Guide
If you're looking for unique things to do in London, start by downloading my free guide! It's a printable PDF list that includes my top recommended London activities that will take you beyond the tourist hubs like Big Ben, Buckingham Palace, and Westminster Abbey.
You'll be able to save and print the guide, and bring it with you for inspiration while you're in London. Simply subscribe below, and it'll be in your inbox, pronto!
Get a Free Printable GUide to Unique London Activities!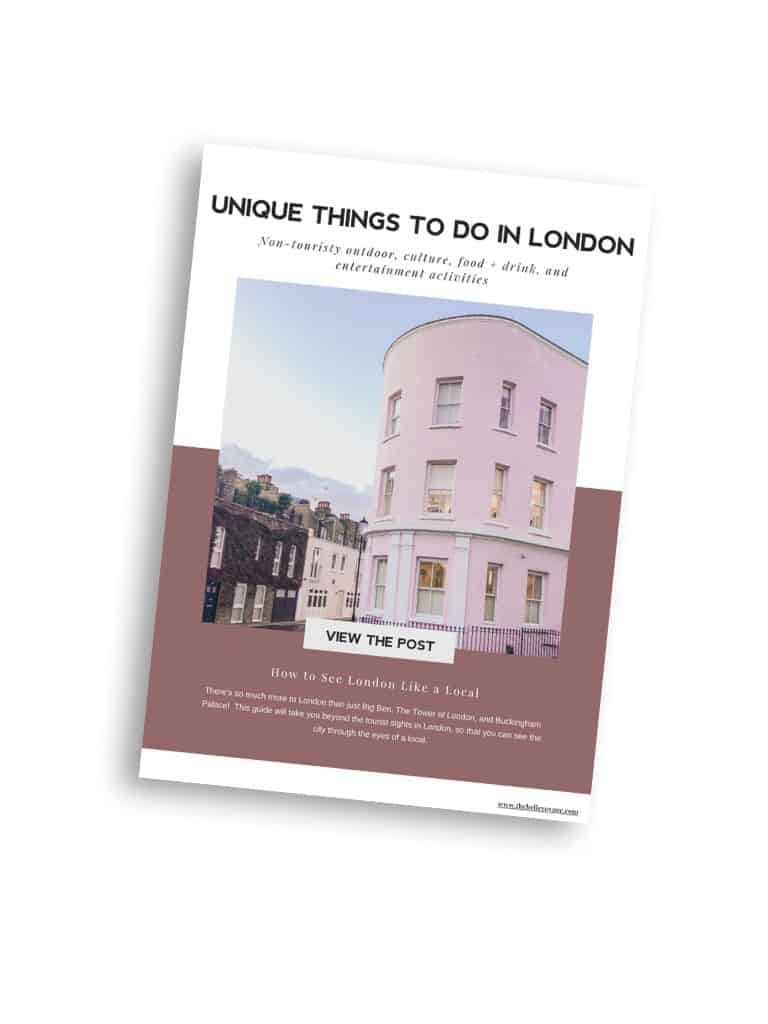 Fun Non-Touristy Things to do in London: Outdoors
Climb Primrose Hill for an Amazing View of London
Seeing London from above while you're visiting is such a treat.
Most tourists head to the Shard or The London Eye, but if you're looking for a local favorite, head to North London and climb to the top of Primrose Hill.
The top of Primrose Hill is one of the highest points in all of London, and it boasts picturesque views of the city's skyline that you can't get anywhere else in town.
The quiet grassy park also makes the perfect backdrop for a picnic.
Tube: Chalk Farm or St. John's Wood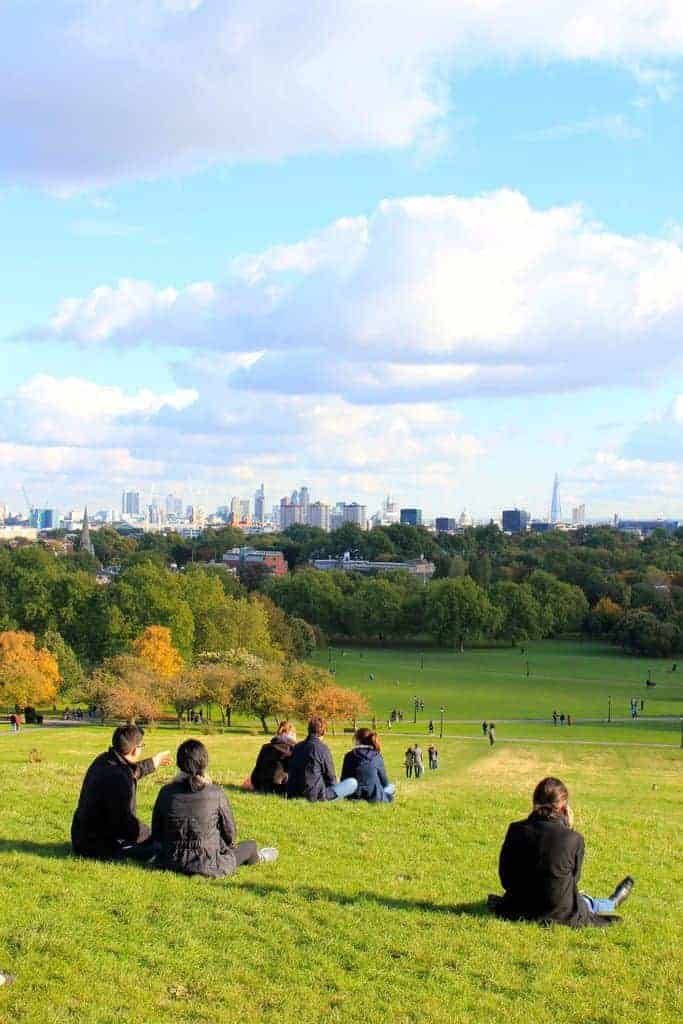 Walk Along the Regent's Canal Towpath
The towpath alongside the Regent's Canal in London is named after the paths that were historically used to tow barges along the canal with horses or other draft animals.
Today, the towpath is a popular recreation destination for locals, with views of the canal and surrounding neighborhoods. Walking along the towpath with a coffee is the perfect way to start a day in London. Along the way, you'll also see many bridges, locks, and plenty of houseboats.
If you're visiting London during the warmer months, make sure to stop at The Towpath Cafe, a canalside restaurant that's a favorite among locals. If you can manage to snag a table at this local jewel, you've done well!
Tube: Angel, Haggerston, or Hoxton (London Overground)
Visit Hackney City Farm
Did you know that there's a farm you can visit in central London? Most tourists wouldn't know that! It's true – Hackney City Farm is located on London's East End, and is home to a variety of plants, vegetables, and farm animals.
Hackney City Farm is free to visit, and it's a great unique thing to do in London, especially if you're traveling with kids.
Tube: Bethnal Green or Shoreditch High Street
Hours: Tuesday – Sunday 10:00am – 4:30pm
Admission: Free
Visit Kew Gardens
Kew Gardens is a botanical garden located in the London suburb of Kew. Most tourists never venture this far outside of central London, so visiting Kew Gardens is a perfect non-touristy stop on your London trip.
The Gardens cover 121 hectares (300 acres) and are home to over 50,000 plant species from around the world, making it one of the largest and most diverse botanical collections in the world.
Visitors to Kew Gardens can explore its many different areas, including the Palm House, the Princess of Wales Conservatory, and the Treetop Walkway, which offers stunning views of the gardens from high up in the treetops.
The gardens also feature a range of themed areas, including the Rose Garden, the Japanese Garden, and the Rock Garden, each of which showcases a unique collection of plants and flowers.
Tube: Kew Gardens Station
Non-Touristy Things to do in London: Food + Drink
Enjoy a Pub Lunch
Pubs have been a central part of British culture for hundreds of years. To truly experience London like a local, try having a traditional pub lunch at least once during your trip. Pubs have a warm, inviting atmosphere, so they're a great place to take a short break from all of the walking you're doing in London.
Many pubs feature classic British fare such as fish and chips, shepherd's pie, and bangers and mash, but you can also find "gastropubs" in London that serve elevated British cuisine you might expect to find in a fancy restaurant.
To find a pub in London with a local flavor, I recommend going outside of the touristy parts of the city. And if you can, visit a pub on a Sunday, where many pubs do a special "Sunday roast".
A Sunday roast is a British tradition, and consists of a heavy-ish hot meal in the early afternoon. Roast meat (beef, lamb, or chicken are common) is the centerpiece, and is served alongside roasted potatoes, vegetables, stuffing, gravy and Yorkshire pudding.
Here are a few of my favorite pubs in London where you can find a delicious pub lunch while dining among locals:
West London
The Pelican pub in Notting Hill is a chic, elevated pub experience that's still casual. Located a few blocks away from the tourist crowds on Portobello Road, The Pelican offers modern versions of classic British fare.
Tube: Ladbroke Grove or Westbourne Park
Address: 45 All Saints Road, London W11 1HE
Central London
The Harrison is a cozy spot in North-Central London where you'll feel as though you've stepped back in time. Located on a quiet side street only a few minutes' walk from King's Cross station, The Harrison is the sort of pub where you feel immediately at home.
Enjoy a pub lunch, relax with a drink by the fireplace in the corner "snug", or even decide to stay the night, as The Harrison also has several adorable guest rooms upstairs from the dining area.
Tube: King's Cross or Russell Square
Address: 28 Harrison Street, London WC1H 8JF
East London
If you're in East London, check out The Duke of Richmond in Dalston. A true local favorite, The Duke of Richmond is known for its elevated cuisine and creative cocktails. Don't miss their dessert, too!
Tube: Dalston Junction
Address: 316 Queensbridge Road, London E8 3NH
Picnic on Hampstead Heath
If you're lucky enough to visit London on a warm sunny day, escape the tourist crowds in Hyde Park and Green Park, and head to Hampstead Heath for a picnic lunch.
Referred to simply as "The Heath" by locals, Hampstead Heath is a grassy open space with rolling hills, scenic ponds, and forests, with plenty of spots to lay out a blanket and enjoy a meal. This is primarily a locals' spot, so you're unlikely to be among other tourists here, so you can enjoy your al fresco meal surrounded by nearby residents.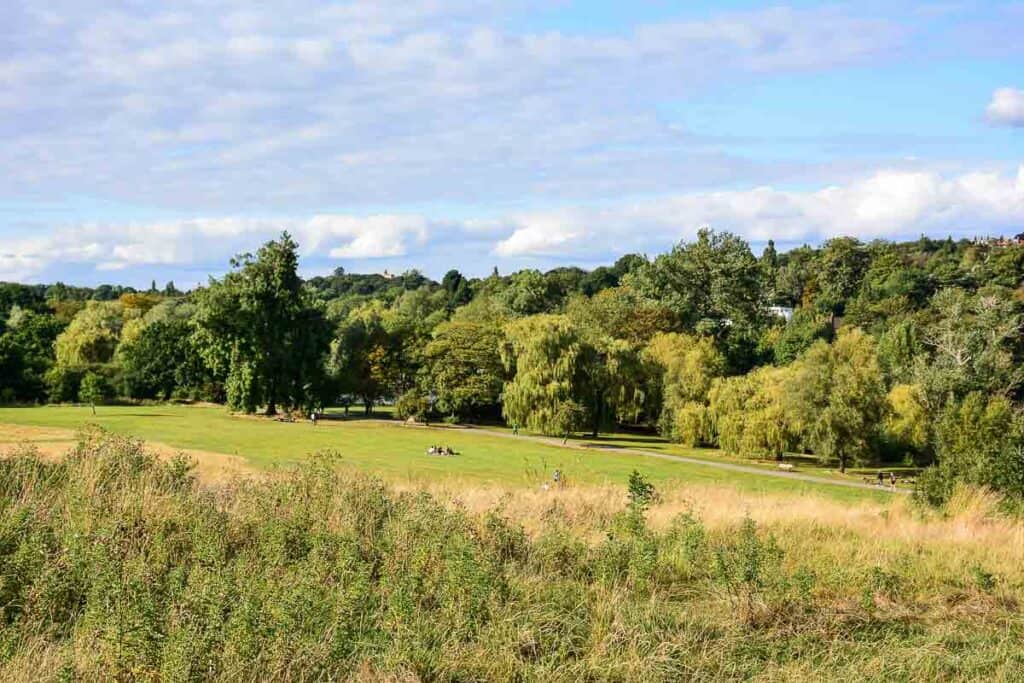 After lunch, enjoy the rest of what the Heath has to offer, including swimming in the ponds, playing sports, or taking a walk along the trails.
Experience The Nightlife in East London
If you're up for enjoying London's nightlife, get away from the touristy parts of the city and visit vibrant East London. East London is home to some of the city's most creative and eclectic bars and clubs, which range from dive bars to chic cocktail lounges to live music venues.
The latest "hotspot" in East London changes frequently, so it pays to ask around at one of the first bars you encounter to gauge where to spend your evening.
Tube: Shoreditch High Street or Old Street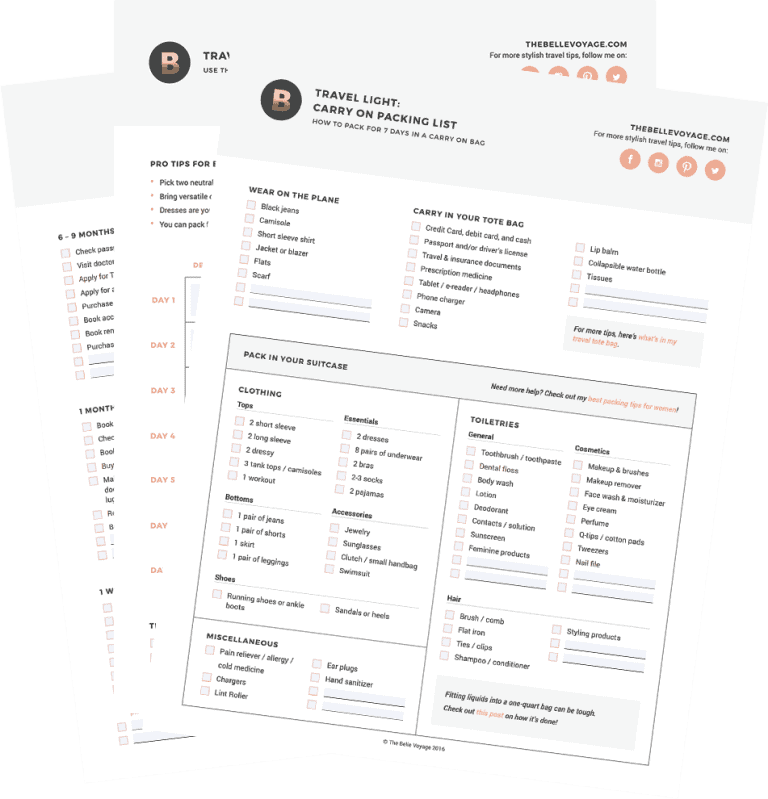 free printable travel resources
PACKING LISTS + PLANNERS
Get ready for your next adventure with my free printable travel planners and packing lists – the perfect companions to make packing a cinch and keep you stress-free!
Non-Touristy Things to do in London: Culture
Visit one of London's Lesser-Known Museums
There are so many world-class museums in London, but if you've already visited the British Museum and the Tate Modern, or are just looking for something different, check out one of London's smaller museums.
With exhibits that showcase the city's rich cultural heritage, even the smaller London museums are well worth a visit. And best of all, many of them are free to visit. A few of my favorite smaller museums in London are:
Sir John Soane's Museum: A historic house museum that was the home of the architect Sir John Soane and is dedicated to his life and work. The museum houses a collection of artwork, architectural models, and artifacts, including paintings, sculptures, and books.
Tube: Holborn
Hours: Wednesday – Sunday 10:00am – 5:00pm (closed Monday & Tuesday)
Admission: Free
Museum of the Home: Located in East London, this museum tells the story of home and domestic life in the UK, from the 1600s to the present day. It features exhibits on interior design, architecture, and everyday objects, and provides an in-depth look at how homes and domestic life have evolved over time.
Tube: Hoxton
Hours: Tuesday – Sunday 10:00am – 5:00pm (closed Mondays)
Admission: Free
Museum of London Docklands: Tells the story of London's river, its port, and the people who lived and worked there. The museum is located in the former West India Docks and features interactive exhibits, galleries, and displays on the history of London's port, trade, and maritime heritage.
Tube: Canary Wharf, West India Quay (Docklands Light Rail)
Hours: 10:00am – 5:00pm
Admission: Free
Sir John Ritblat Treasures of the British Library: A permanent exhibition located within the British Library in London. It features a selection of the library's most valuable and rare items, including medieval manuscripts, maps, and historic newspapers.
Tube: King's Cross or Euston
Hours: Varies; check website for details
Admission: Free
Museum of the Order of St John: Dedicated to the history of the Order of St John, a religious order that has played a significant role in the development of the city and its hospitals. The museum features exhibits on the order's history, its role in healthcare, and its influence on the city of London.
Tube: Farringdon
Hours: Wednesday – Saturday 10:00am – 5:00pm
Admission: Free
Watch a Live Court Case at the Royal Courts of Justice
Did you know that the public is allowed to sit in on court hearings at the Royal Courts in London? That's right – you can get a firsthand glimpse of the British justice system by watching barristers (yes, the ones with the wigs!) argue with each other. Sitting in on a court hearing is one of the most unique things to do in London, that most tourists don't even know about!
The Royal Courts only hear civil cases (and not criminal cases), so a live hearing is more likely to involve things like financial disputes or immigration matters, rather than a criminal case.
If you decide to visit the Royal Courts, make sure to dress appropriately (business casual is perfect), sit in the last two rows of the court, and bow your head to the judge when entering and leaving the courtroom.
Tube: Temple or Chancery Lane
Visit the Charming Neighborhoods of Notting Hill or Chelsea
Many visitors to London never venture beyond the city's famous attractions. Buf if you miss seeing some of London's most beautiful urban neighborhoods, you'll miss out on so much of the city's charm.
A great non-touristy thing to do in London is to explore the quaint neighborhoods of Notting Hill or Chelsea. In these areas, you'll find quiet, leafy residential streets, and can get some insight into what it's like to live in a posh London neighborhood.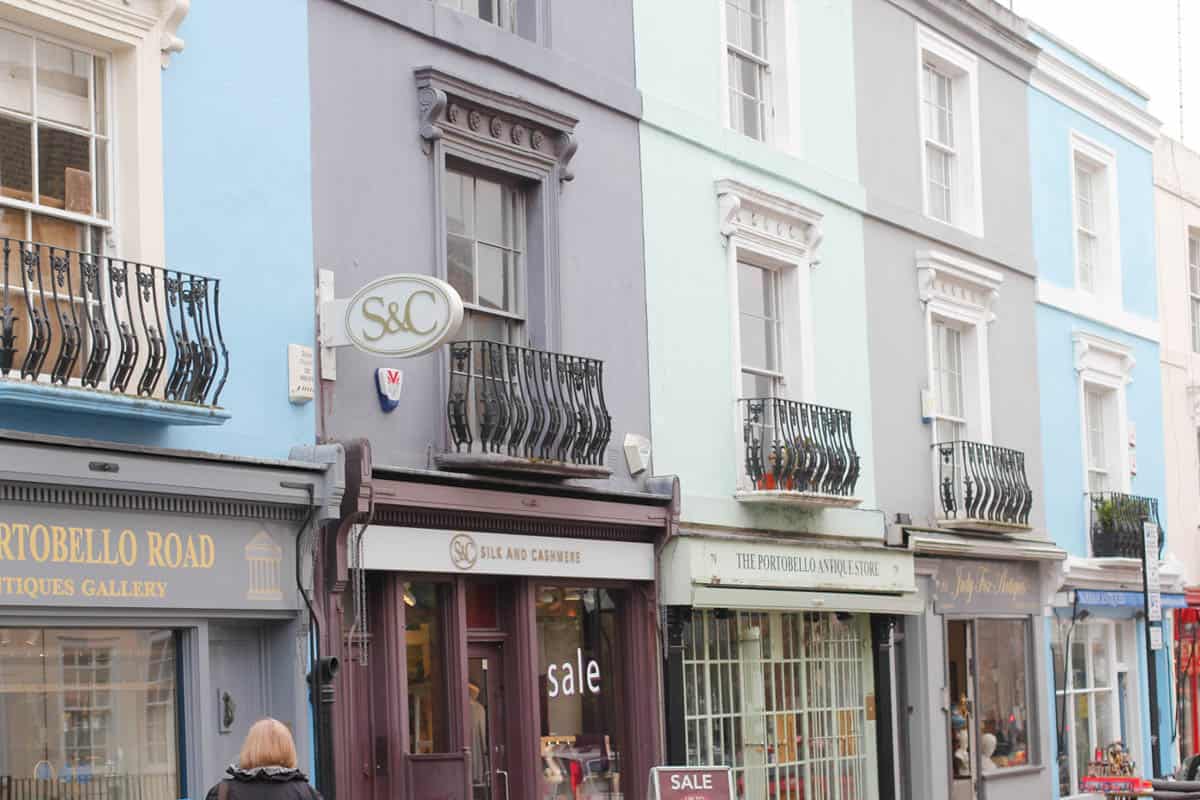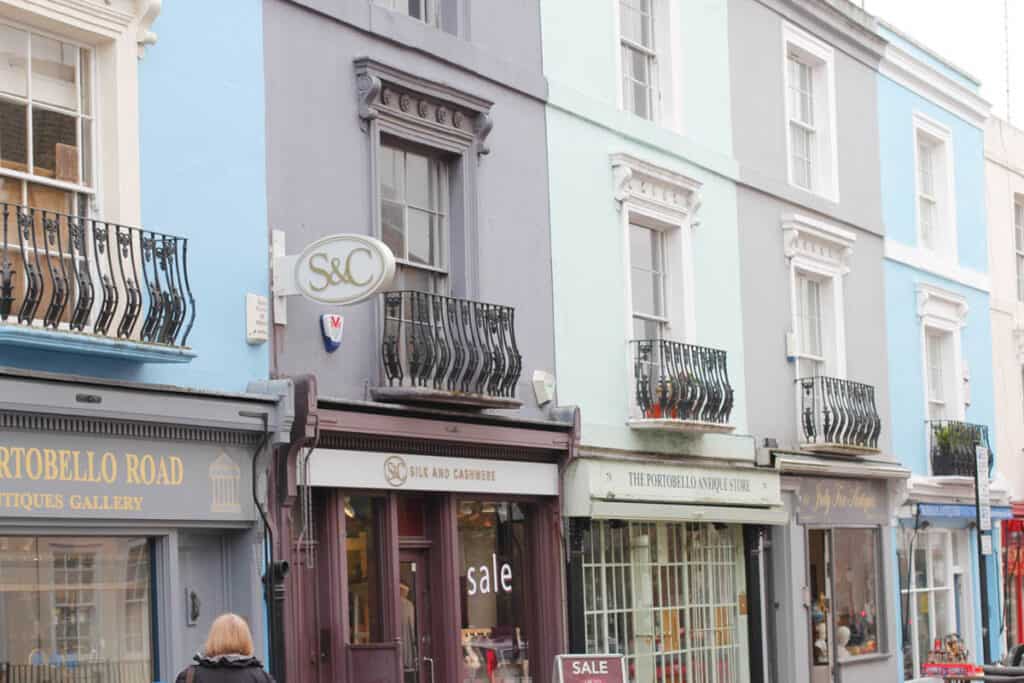 In Notting Hill, make sure to venture off of Portobello Road, the main market street in the area, and explore the streets a few blocks away.
In Chelsea, you should slip away from the King's Road to check out the side streets, including Lennox Garden Mews, where you can take in the rows of pastel-colored houses that line the street.
Tube: South Kensington or Sloane Square (Chelsea); Ladbroke Grove or Notting Hill Gate (Notting Hill)
Explore the Street Art in Shoreditch
London is home to some of the world's most talented street artists, and you can find their work all over the city. Shoreditch, a neighborhood in East London, is known for its vibrant street art scene.
The area is home to a large number of murals, street art installations, and graffiti, making it a popular destination for art lovers.
Shoreditch's street art is characterized by its bold and colorful style, with many of the works being large-scale murals that cover entire buildings. The street art in Shoreditch often reflects the area's eclectic mix of cultures, and covers a range of themes, including politics, social issues, and pop culture.
I love visiting the area on Sundays, when nearby Brick Lane is home to a huge vintage market. Even if you don't want to do any shopping, it's a great way to wander the streets with locals on a Sunday morning.
Tube: Shoreditch High Street
Visit The Westminster Cathedral
I know you've heard of Westminster Abbey, but if you want to get off the beaten path in London, check out Westminster Cathedral, which is a completely different building, that most tourists don't even know about!
Westminster Cathedral is the mother church of the Roman Catholic Church in England and Wales, and the largest Catholic church in the United Kingdom.
The cathedral was built in the early 20th century in a Byzantine-Romanesque style, and its design is heavily influenced by the early Christian basilicas of Rome . The interior of the cathedral is notable for its intricate mosaics, colorful marble floor, and impressive dome.
Westminster Cathedral is open to the public and visitors can attend Mass, take guided tours, or simply admire the beauty of the cathedral's interior. The cathedral is also home to several religious artifacts and works of art, including a replica of the Icon of Our Lady of Perpetual Succour, which is highly venerated by Catholics.
Non-Touristy Things to do in London: Games and Entertainment
Participate in a Pub Quiz
A pub quiz is what we might call trivia night in the US, and it takes place, well, in a pub. In a pub quiz, participants form teams and compete against each other to answer questions on a variety of topics, such as history, science, pop culture, and current events.
Pub quizzes usually take place on a weekly or monthly basis, and many pubs and bars host them as a way to attract customers and create a sense of community. The questions are typically designed for a general audience, and are not too specialized or difficult.
Locals love pub quizzes, so this is a great non-touristy activity to do in London. As a bonus, you'll get a flavor of the pub culture in London, which plays a large role in how locals socialize.
No matter where you are in London, or what night it is, you can find a pub quiz nearby. I love this pub quiz locator because you can search for a pub quiz based on your location, or day of the week. Be prepared for some fun competition!
Watch a Football Match
You haven't experienced true British culture until you've been among a group of locals watching a football match! I've never seen so much passion for athletics….and this is coming from a Wisconsin girl who lived among Green Bay Packers fans for decades.
If you have the chance to attend a football match while you're in London – do it! First, check the premier league schedule to see what games are on. Getting tickets can be a little difficult, but here is some information about how to do it.
Non-Touristy Things to do in London: Shopping
Columbia Road Flower Market
The Columbia Road Flower Market is a street market located in the East End of London on Columbia Road. It is known for its vibrant atmosphere and its collection of independent shops selling a wide variety of plants, flowers, and gardening supplies.
The market is open every Sunday, and it is a popular destination for locals and tourists alike. Visitors to the Columbia Road Flower Market can expect to find a vibrant display of flowers and plants, ranging from exotic blooms to seasonal flowers and shrubs. The market is a great place to find unique and handmade items, as well as gifts and souvenirs.
Tube: Shoreditch High Street or Bethnal Green
Visit Borough Market
Borough Market is a historic food market located in Southwark, London. It is one of the city's largest and oldest food markets, and it is known for its diverse range of food stalls, which sell a wide variety of produce, including fresh fruits and vegetables, meat, cheese, baked goods, and specialty food items from around the world.
Visitors to Borough Market can expect to find a bustling and vibrant atmosphere, with food stalls and vendors offering a range of delicious and fresh food, from artisan cheeses and charcuterie to street food and baked goods.
Shop The King's Road in Chelsea
If you want to shop among London's well-heeled locals, head to the King's Road in Chelsea. It's one of my favorite places to go shopping in London! Kings Road is home to a range of high-end shops, including designer boutiques, fashion and clothing stores, and luxury brand outlets.
While you'll see some high street chain stores, you'll also find some of London's best independent shops and boutiques here.
I like to start my shopping excursions on King's Road at the Bluebird Restaurant. It doesn't get much better than brunch at the Bluebird, followed by boutiques on King's Road!
Tips for Finding Unique Activities in London
There are so many sights in London that are geared towards tourists that it can be hard to find information about non-touristy things to do in London if you're not a local. I put this list together based on the time I spent living in London, and have added to it over the years each time I return to the city.
If none of the unique London activities in this guide fit your taste, here are a few tips for finding more off-beat things to do in the city:
Venture Outside of Central London
Most tourists in London stay within the city's most central neighborhoods. After all, most of London's top sights are located in close proximity to one another.
If you're looking to find things to do beyond the tourist mainstays in London, get outside of central London and explore one of the city's unique neighborhoods. A few suggestions for cool neighborhoods to explore in London are: Dalson, Haggerston, St. John's Wood, Maida Vale, Brixton and Hackney.
Chat Up The Locals
Once you are outside of central London, try chatting up some locals to find out the best things to do in the area. It's truly the best way to find out about local festivals, interesting shops, or other hidden gems.
If you're not comfortable meeting new people, start by chatting with a bartender at a pub, or a server at a restaurant, both of which are easy ways to open a conversation, and far less nerve-wracking than just approaching a stranger.
Seek Out Activities You Do at Home
One of the best ways to find unique things to do in any city is to first think about the kinds of activities you do at home. Whether you like to run half-marathons or 5Ks, enjoy live music, or even do volunteer work to support the local community, you'll find all of these activities in London, too!
Doing what you love in a new city is a great way to see the city like a local.
FAQs
How can I spend a day in London without tourists?
The best way to escape tourists in London is to get outside of central London. Try exploring one of London's unique neighborhoods like Dalston, Haggerston, Hoxton, or Hackney. These neighborhoods are filled with local favorite restaurants and independent shops, but are free from tourist crowds.
How can we avoid tourist traps in London?
Avoid tourist traps in London by exploring outside of central London. Head east to explore London's East End, which is a vibrant diverse part of the city, with local appeal but tons of charm. Visit neighborhoods where Londoners actually live, rather than just the areas around London's main sights.
Now you're set for your trip to London! If you need more help planning your London trip, here's the best area to stay in London, as well as the best London instagram spots!