Looking for the most stylish walking shoes for Europe?  I've got you covered!  This guide has everything you need to think about when you're on the hunt for cute and comfy shoes for Europe, along with my top five picks!
Posts on this blog may contain affiliate links. At no additional cost to you, if you click through an affiliate link and make a purchase, I may earn a small commission.
For all of my favorite travel accessories and products for female travelers, check out my shop.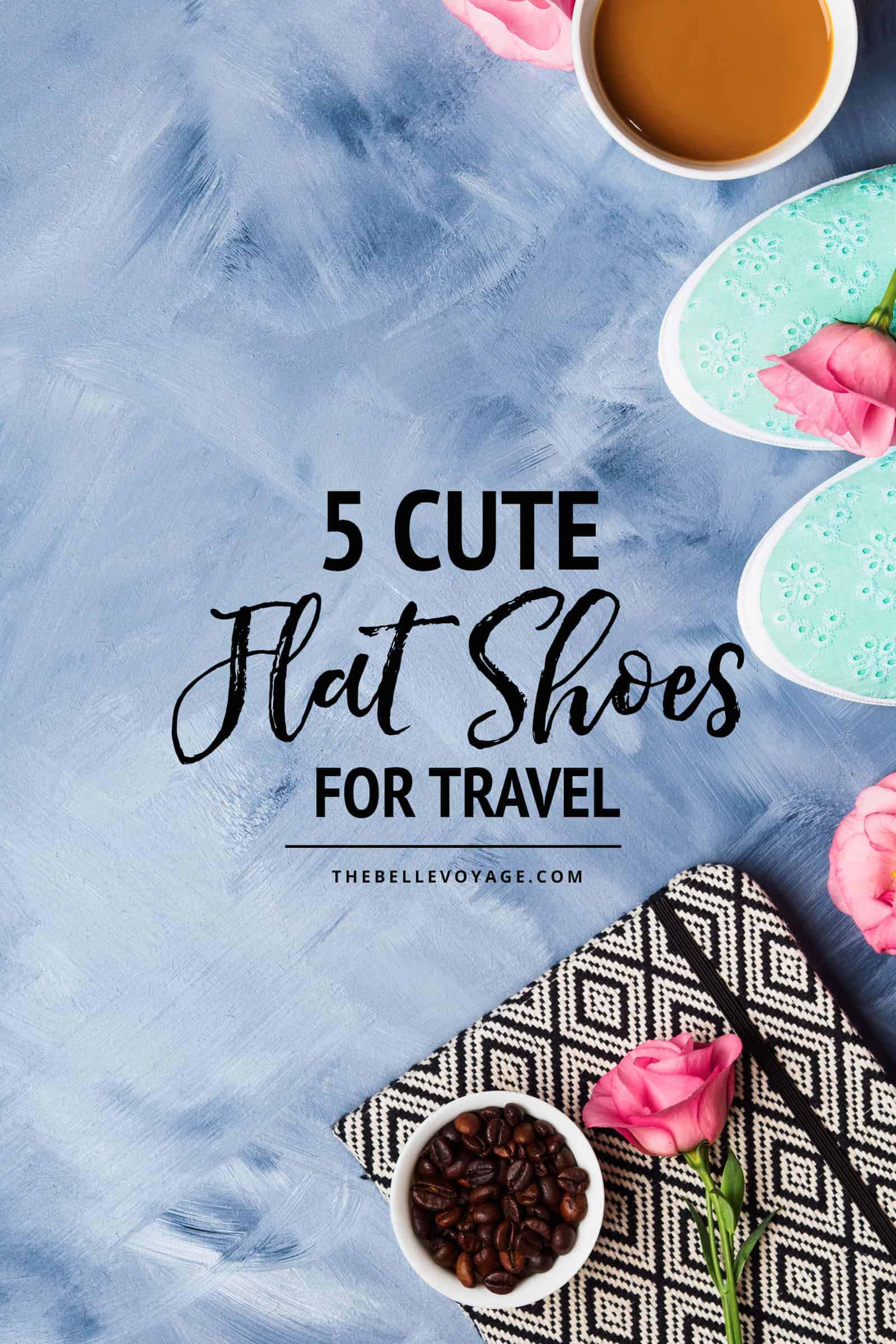 If you're packing for Europe, you're in the right place.  It's a good idea to put some thought into the shoes you'll bring on your trip, because in Europe, you'll find yourself walking quite a bit.
Between public transportation and sightseeing, any shoes that you bring with you to Europe had better be comfortable!
What to Look for in Walking Shoes for Europe
There's a few things to keep in mind when you're looking for shoes to pack for Europe.
Find Walking Shoes that are Versatile
As you look for shoes to bring to Europe, it's important to find a pair that are versatile, and that will go with everything in your Europe capsule wardrobe.
Start with Shoe Color
Start with color.  The most versatile shoes are ones that are either neutral or metallic.  Think black & white, blush, or gold.  These colors will go with nearly any color palette you select for your clothes.
Stylish Shoes To Go with Any Outfit
Next, consider the style of shoe, and find ones that will go with multiple outfits.  For example, ballet flats will go with both dresses, shorts, jeans, and dressy outfits.  On the other hand, styles like gladiator sandals look better with skirts and dresses than pants.
The Best Shoes for Europe are Lightweight
Finally, look for a walking shoe that is lightweight.  The last thing you want is to weigh your suitcase down unnecessarily!  There's plenty of shoe options out there that are so light, you'll barely notice them in your suitcase.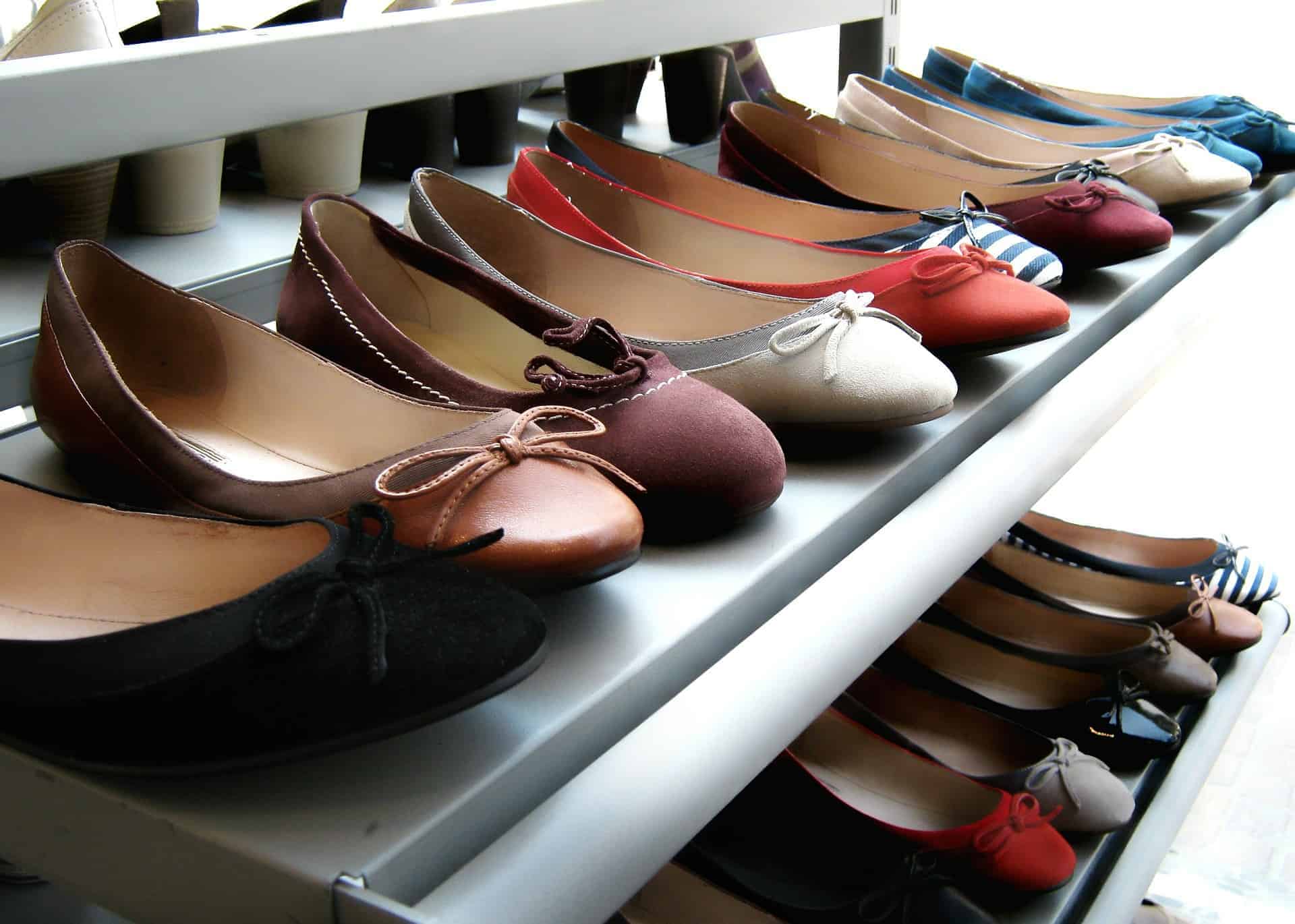 My Picks for Women's Stylish Walking Shoes for Europe
The last thing you want during a trip to Europe is for your shoes to slow you down.  Here's my top picks for stylish but comfy shoes that are great choices for walking in Europe.
1. Lissom Flytes: The Perfect Marriage of Comfort + Style
Lissom has undoubtedly perfected the comfortable and cute shoe for travel with their Flyte shoes.  The photo I've included here doesn't do justice to how comfortable these shoes are!  They conform to your foot perfectly, and keep it supported as you walk.
The body of the shoe is also flexible, so it moves with your foot as you walk.  I love the story of how the company was started, and I always love supporting other woman-owned businesses.
image via Lissom
I especially love the new blush color pictured above because they literally go with EVERYTHING.  They'd be perfect for any summery outfit you might want to wear in Europe.
2. Tieks Ballet Flats: Foldable + Easy to Pack
If you've read this blog for a while, you know that I love to pack a pair of ballet flats with me when I travel.  I try to abide by my own rule of bringing only two pairs of shoes on any trip I take.  Often, ballet flats are one of the two pairs, because they simply go with everything.
If you've never heard of Tieks, get to their website now!  Tieks has designed the Cadillac of ballet flats, and they're perfect for travel.  They are specially designed for comfort and style, and they come in about a million colors.
I mean, check out how cute the Rose Gold Tieks are: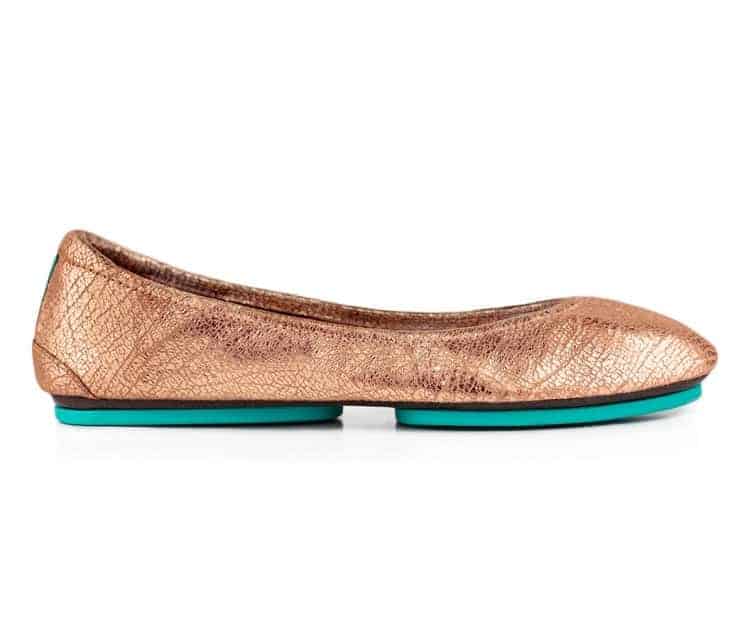 image via Tieks
Tieks are also are designed to fold in half, which makes them incredibly pack-able.  For more ballet flats that are perfect for travel, check out this post.  If you decide to buy Tieks, I recommend sizing up by a half size.
3. Naot Shoes and Sandals: Best for Variety of Styles
Have you heard of Naot shoes?   The brand makes some of the most comfortable shoes out there, and they're perfect for walking in Europe.  The footbed of Naot shoes is a "negative" impression of the foot, similar to the indentation your foot would make when walking in wet sand.
What Makes Naot A Good Walking Shoe
The bottoms of Naot shoes are made from cork and latex, and the upper parts made from Italian leather.  The combination makes for incredible comfort on your feet.  Not shoes come in a zillion different styles so you're bound to find something that works with the clothes you're planning to bring to Europe.
Personally, I love the Bianca slide sandal, pictured here: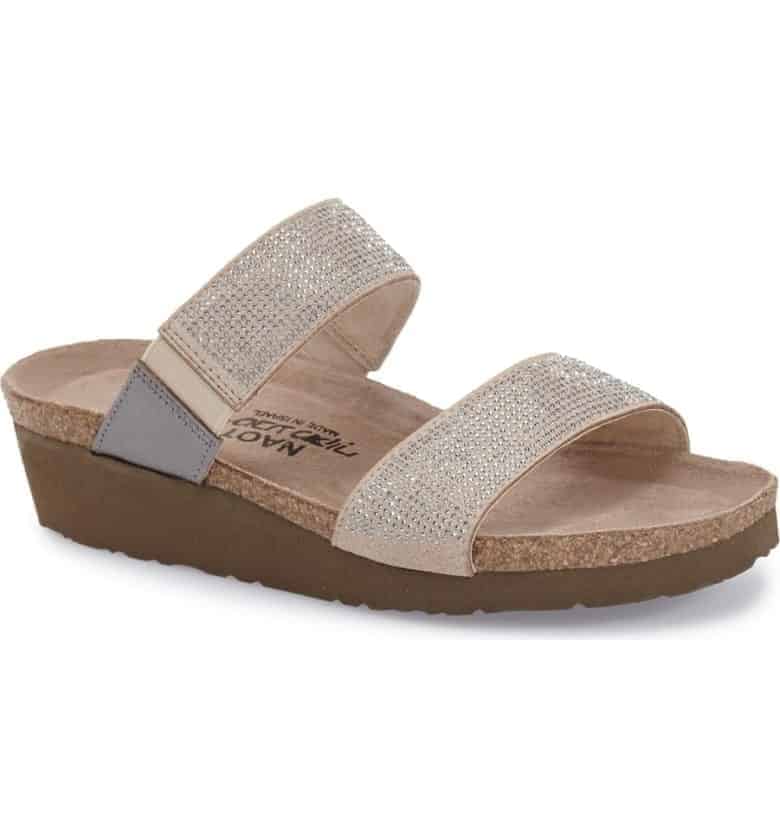 image via Naot
I bought a pair of Naot metallic sandals with me when I went to Europe by myself a few years ago.  I wore them constantly for three weeks, while I walked for miles and miles.  They were as comfortable as my running shoes and also super cute.
4. Nike Free Sneakers
When it comes to cute walking shoes for Europe, you can't go wrong with a classic pair of sneakers.   And as far as sneakers that travel well, Nike Frees win every time.
The best Nike Free sneakers for walking in Europe are the Flyknit shoes.
Why?  A few reasons.  First, they're incredibly lightweight, so they won't take up extra weight in your carry on bag.  Second, unlike most sneakers, Nike Free Flyknit sneakers squish down when packed to be almost flat.  They'll keep your bag light and leave you with plenty of room to bring all your other essentials.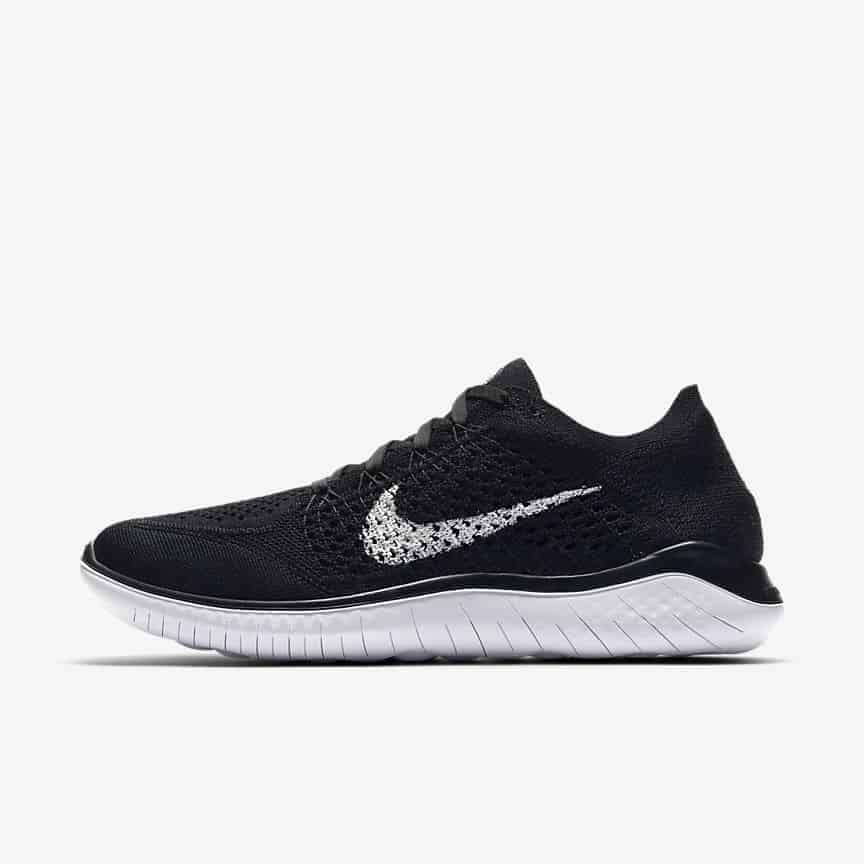 image via Nike
They're also ventilated, so if your'e going to Europe in the summer, you won't be sweating through your socks.  You're welcome.
Finally, the clean black-and-white design of the Nike Free shoes truly goes with everything.  They look especially cute with black jeans or leggings.  So if either of those are on your packing list, you can complement them with Nike Free sneakers.
5. Vionic Shoes: Comfort Meets Style
The final contender on my list of the best stylish walking shoes for Europe?   Meet Vionic shoes.  Originally developed by a podiatrist, Vionic shoes are designed to support your feet and body from every angle.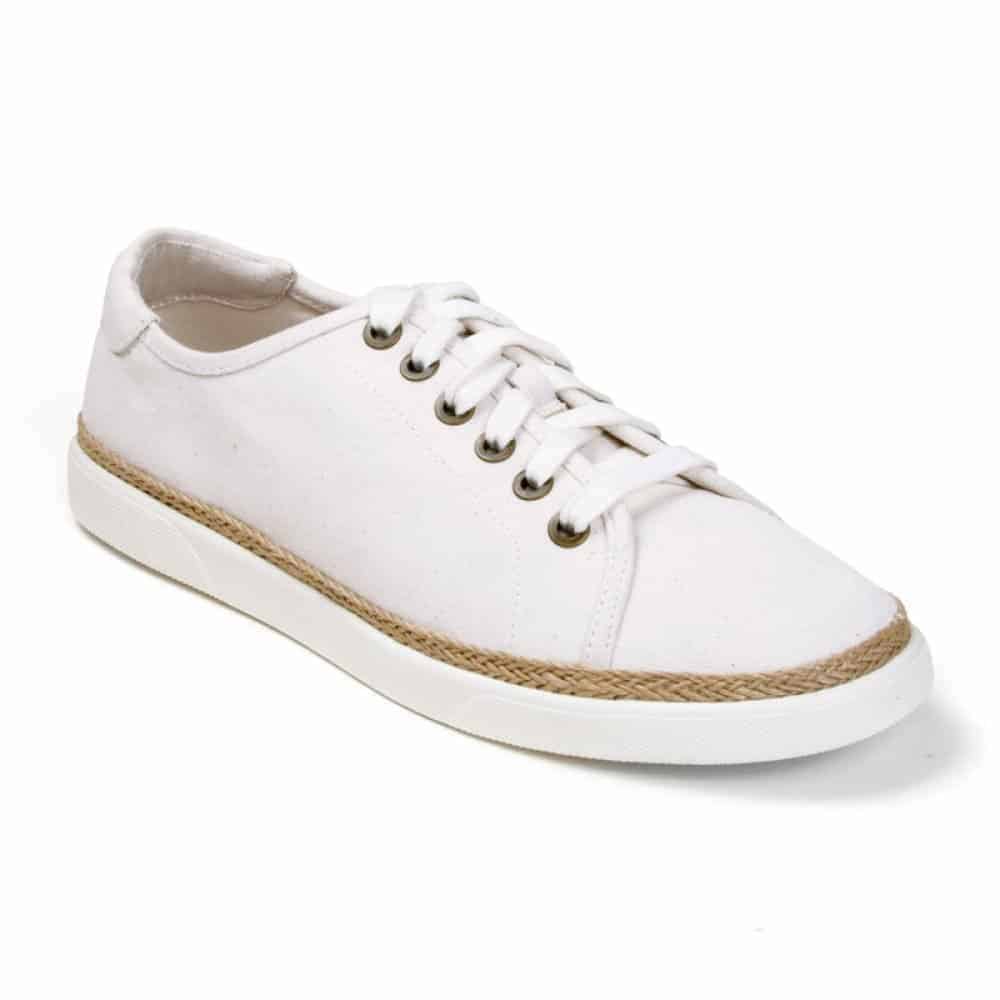 image via Vionic
Vionic shoes come in a ton of cute styles, and any of their sneakers or sandal styles would be perfect for comfortably walking in Europe.  Personally, I love their Hattie sneaker (pictured above).
There You Have it – The Most Stylish Walking Shoes for Europe!
I hope this post has helped you find some good options for stylish walking shoes for Europe!  If boots are your thing, check out my post on the best travel boots for women!
Disclosure: I was gifted a pair of Flyte shoes by Lissom.  As always, all opinions are my own.
Pin it for Later!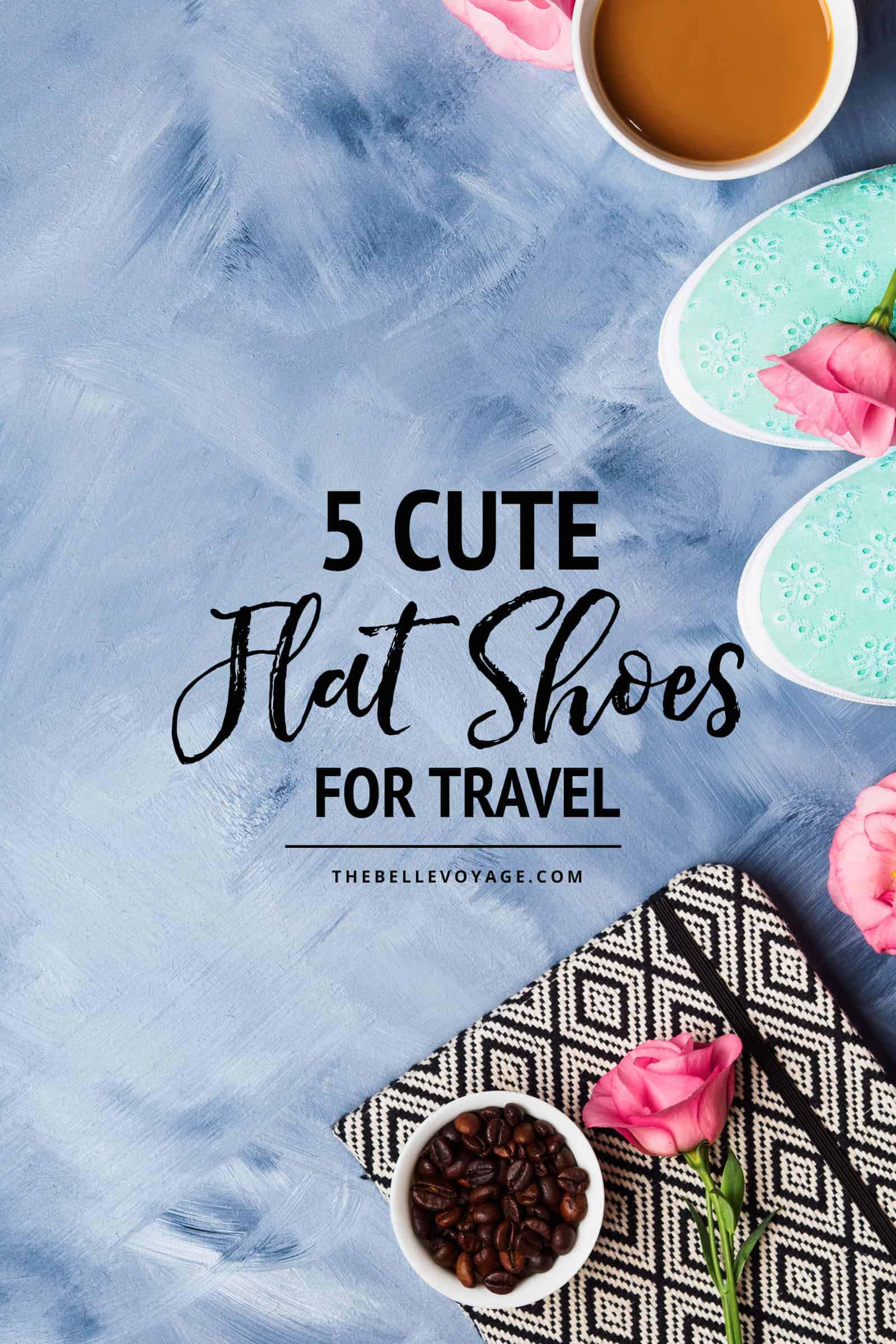 Wanna Learn to Pack a Suitcase Like a Boss?
Subscribe to download my three BEST travel planning resources:
Travel outfit planner
Pre-travel checklist
Carry on packing list