What to Wear on a Long Haul Flight and Look Stylish
This site uses affiliate links and I may earn a small commission when you use my links and make a purchase, at no extra cost to you. 
If you're wondering what to wear on a long haul flight and look stylish, this guide has you covered!  In this post, I'm sharing my best long haul flight outfit ideas, as well as a few tips and tricks on what to wear when flying long distance. I love to help plan travel outfits for women, and I've flown countless long haul flights. Here's what works (and what doesn't). Before your trip, also be sure to check out my list of 40 travel essentials for women!
What to Wear on a Long Haul Flight and Look Stylish
The best airplane outfits for long haul flights will keep you warm, comfortable, and also consist of pieces that you'll wear once you arrive at your destination.
There are also plenty of clothes that weren't meant for air travel! Wondering what not to wear on a plane? In general, steer clear of dresses and skirts because you'll be cold, and rompers are waaaaaay too difficult to undo in an airplane bathroom.
I have two outfits that I wear on overnight or international flights, depending on the kind of trip I'm going on. They're pretty similar, but have a few key differences:
Long Haul Flight Outfit Idea #1
This outfit is perfect for any of the following trips: a city weekend, spring, fall, or winter in Europe, or work travel. Here's the breakdown:
The whole look is very celebrity-on-the-go.
Long Haul Flight Outfit Idea #2
This second outfit is perfect for adventure travel, beach or summer travel. Here's what it consists of:
This look is athleisure at its finest.
For more ideas on what to wear on a long distance flight, check out my travel fashion board on Pinterest!
Pro Travel Tip: These days, travel can be more uncertain than ever. Check for any COVID-related restrictions at your destination, and never travel without travel insurance! I recommend SafetyWing, because they have flexible + affordable insurance plans, and also cover COVID-related impacts on your trip (not all companies do)!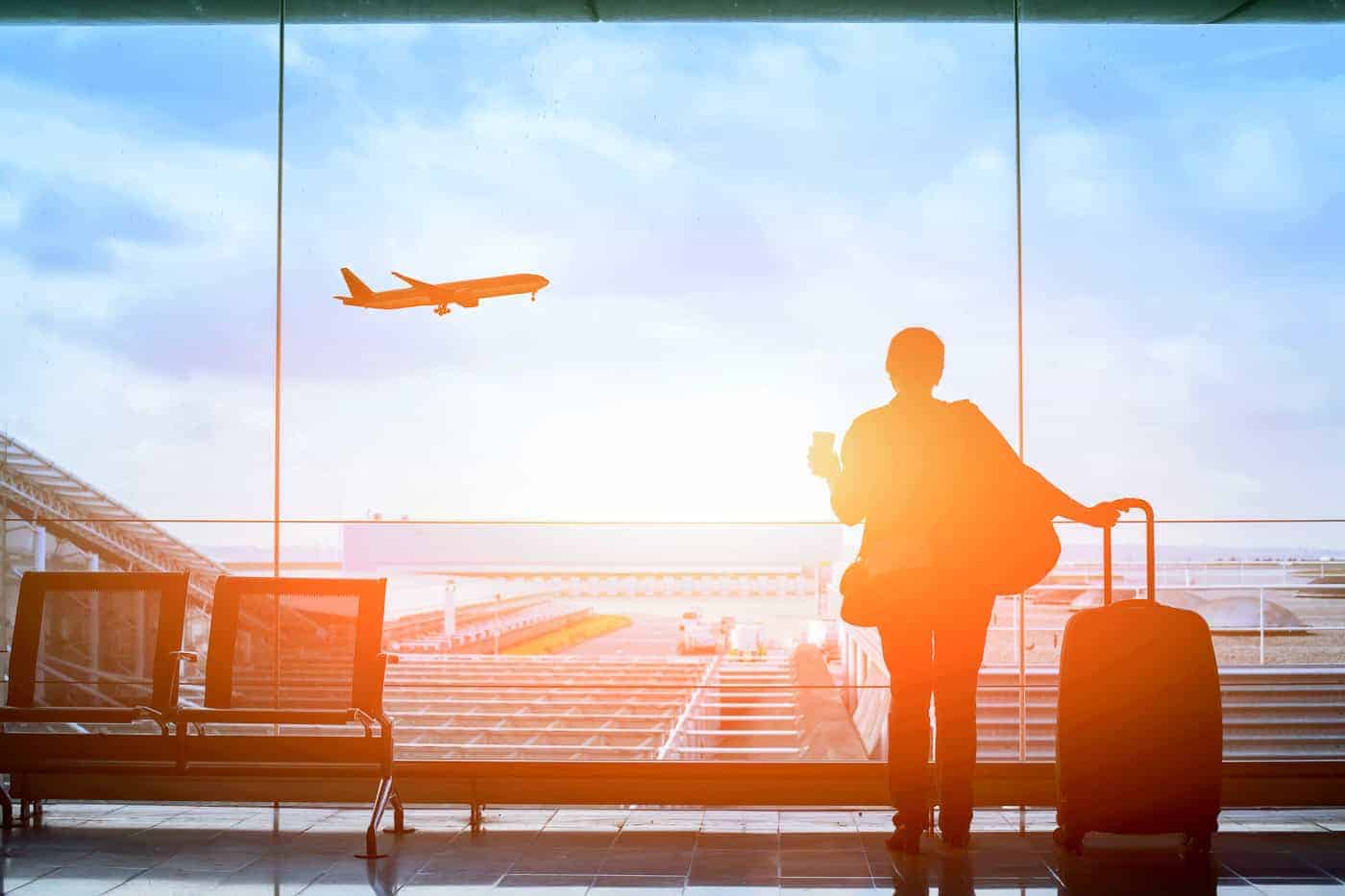 The Basics of Looking Stylish On a Long Flight
The ideal stylish long haul flight outfit should consist of these pieces:
Base Layer: A Long Camisole
And don't forget the word long! Camisoles have a tendency to creep up while you're seated, and the last thing you want on a plane is to give everyone a show while you're asleep. These long camisoles are affordable and come in a 4-pack, so you'll have extras to throw in your suitcase, too.
Two Tops
On top of the camisole, layer two tops. The first should be a loose-fitting shirt, and the second should be a long, warm cozy sweater or jacket.
Comfortable but Versatile Pants
For casual or adventure travel, I'd recommend wearing cropped leggings during a long flight. They'll be perfectly comfortable during the flight, and once you arrive, they can double as workout gear, pajamas, or loungewear.
For what to wear on long flights for other kinds of travel, I recommend black, stretchy skinny jeans. They're incredibly versatile, look polished, and are comfortable, too.
Shoes
I'm a firm believer that you can pack for any trip with only two pairs of shoes. As for what to wear on a long haul flight, steer clear of anything that's open-toed. Your feet will freeze!
If you do decide to wear open-toed shoes, make sure you pack socks to wear on the plane. Here's my advice on packing shoes for travel. Keep reading for more info on the best accessories to wear during a long distance flight.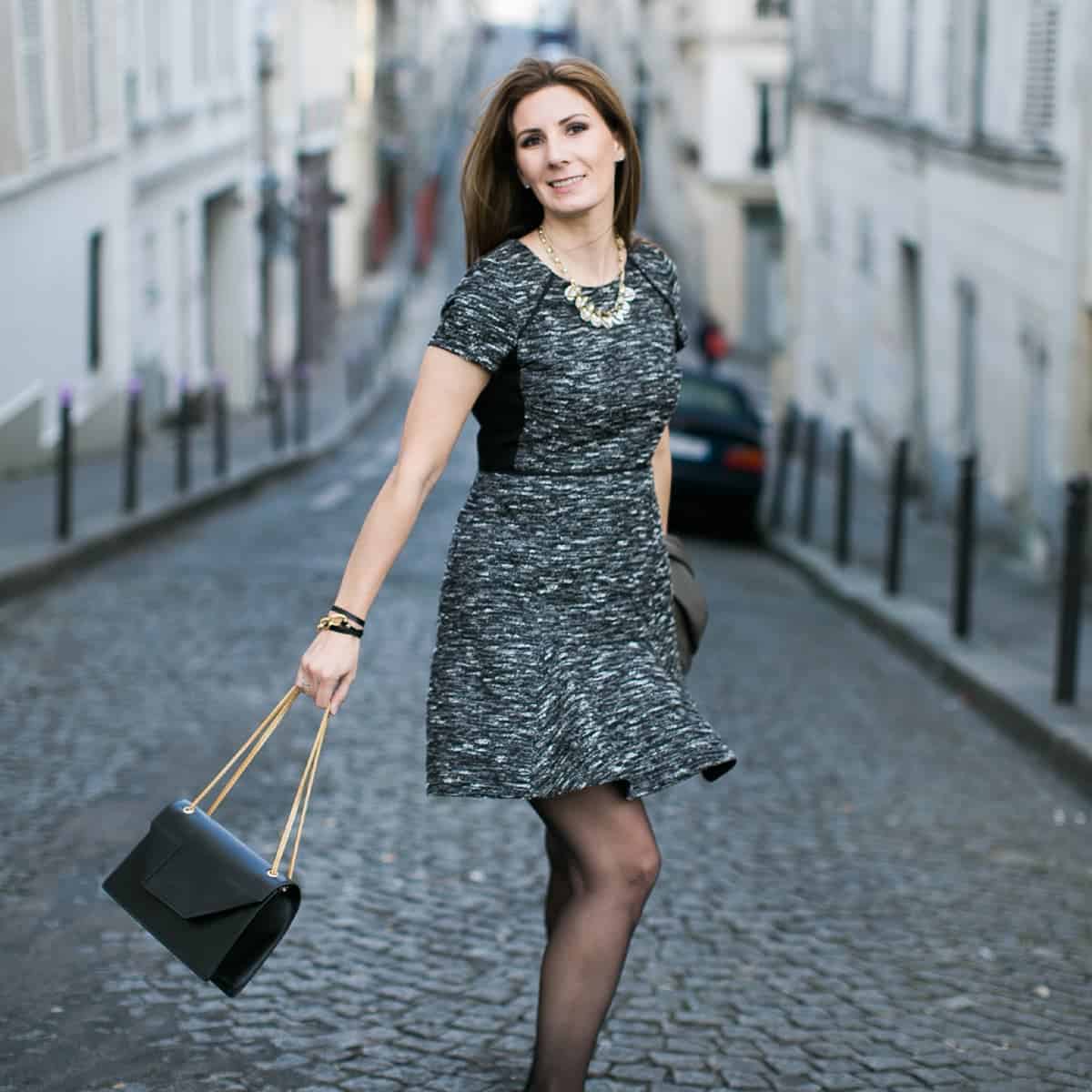 shop my favorite
TRAVEL ESSENTIALS
Ready to jet-set with ease? Discover my favorite travel products for your ultimate passport to stress-free adventures!
More Tips for What to Wear on a Long Haul Flight
Now that you know the basics of a long haul flight outfit, here's a few more tips on what to wear during your long haul flight:
READ MORE: 10 Flying Hacks for Stress-Free Air Travel
1. Wear your heaviest clothing and shoes on the plane
Travel packing for women can be an art! In general, I always recommend wearing your heaviest clothing on the plane, because it helps you to pack light. The same thing goes for shoes, too! So if you have to choose between wearing one of two pieces on the flight, always pick the heaviest!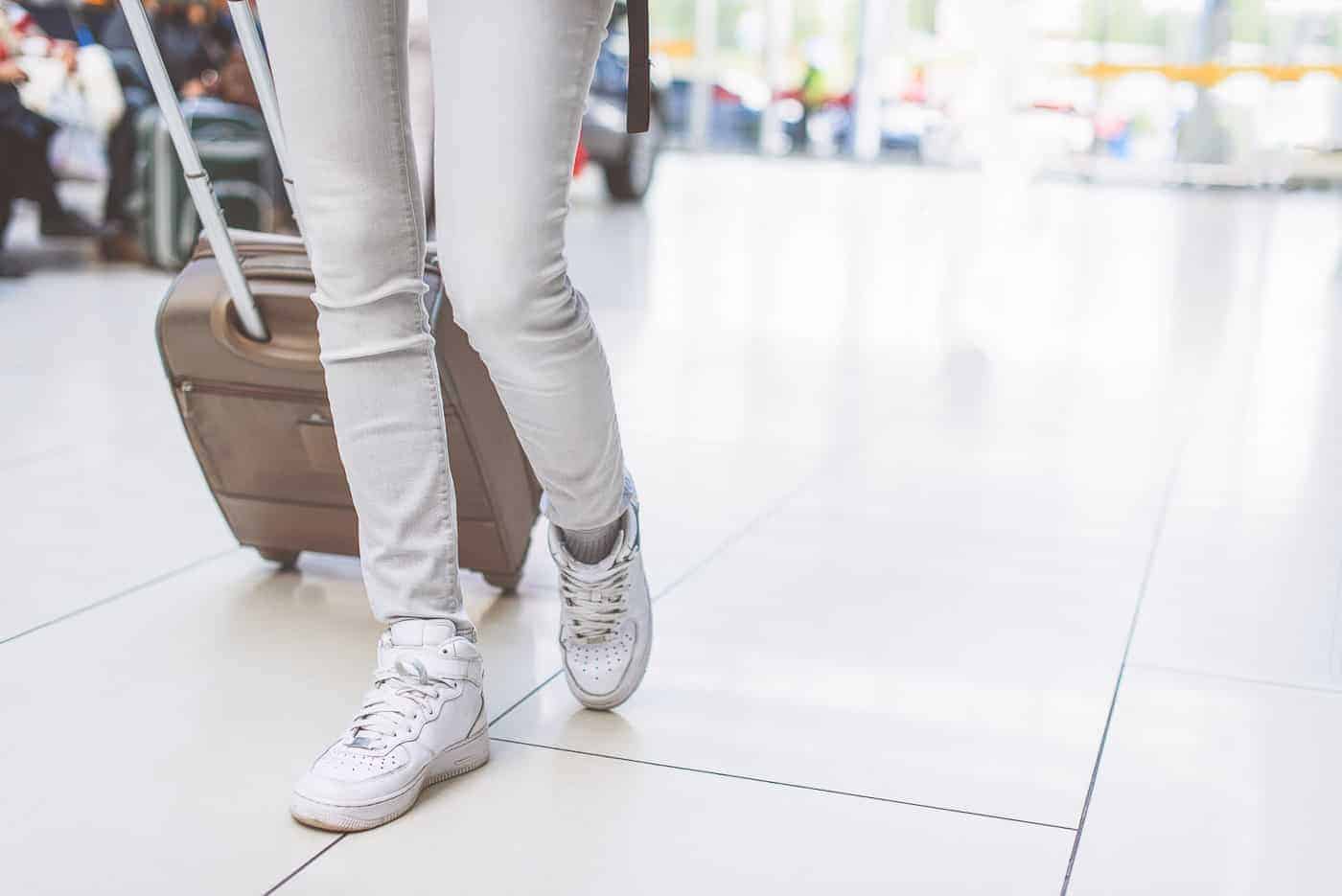 2. Dress in Layers
The best long haul flight outfits consist of multiple layers of clothing. Typically, overnight and long distance flights get really cold, but I've been on plenty that have been crazy warm, too.
Since you never know what sort of temperature you'll be dealing with, I always recommend dressing in lots of layers.
I always wear at least three layers on top: a camisole, a t-shirt, and a sweater or jacket. A fourth layer (if it counts?) is a big, cozy scarf.
3. Don't Forget these Key Accessories
There's a few key accessories that will elevate any long distance flight outfit, so they're must-have essentials!
First is a big, cozy scarf. This one is less than $13 and comes in a ton of colors.
Even during summer travel, I still fly with a huge scarf on overnight or international flights, just because they can be freezing. Even if I don't need the scarf to keep me warm, it'll double as an extra pillow. A third use for your scarf on a flight is to roll it up and use it as lower back support.
A second key accessory for a long flight is compression socks. I know, I sound like your grandma. But compression socks help prevent DVT and swelling during long flights, so they're important to bring when you take long flights.
I have these compression socks – they're awesome and I haven't found them cheaper anywhere else. Socks are just one of 22 long flight essentials that you should pack with you on the plane.
4. Best fabrics to wear on Long Haul Flights
The best fabrics to wear on long haul flights have stretch, breathe and don't wrinkle. They also keep their shape so that you don't look like you've slept all night once you get off the plane. Fabrics that fit the bill are lightweight wool, lycra, or a blend that has enough stretch to it that your clothes won't get baggy.
Fabrics that you shouldn't wear on a long distance flight are linen or all cotton – because they'll both get incredibly wrinkled over the course of a long flight.
5. What to Wear in Business Class for a Long Haul Flight
Some readers ask me if what they wear on the plane should be different for flying coach vs. flying business class. The answer? It doesn't really matter. If you follow the above tips, you'll already look stylish during your long flight!
The same goes for what to wear on a long haul flight in business class. It actually matters less, since chances are good that you'll be covered up in a blanket most of the time!
6. How to refresh after your long haul flight
Once you land after 10+ hours in the air, you'll be in need of a quick refresh. And once you land, here's my best tips on how to quickly recover from jet lag.
Now you know what to wear on a long haul flight and look stylish!
Need some help filling your suitcase? I can help you learn to build a travel capsule wardrobe! And if your long flight is taking you to a beach destination, check out my favorite picks for resort wear 2023. (Everything is under $50)!