15 Cabo Travel Tips You Need to Know for a Better Vacation
This site uses affiliate links and I may earn a small commission when you use my links and make a purchase, at no extra cost to you. 
Are you planning your first time visit to Cabo San Lucas or San José del Cabo? Cabo has all of the makings of an amazing beach vacation. Gorgeous beaches, world-renowned golf courses, perfect weather, incredible restaurants, and the chance to immerse yourself in Mexican culture – Los Cabos has it all! It's easy to feel overwhelmed, especially if it's your first trip to Los Cabos. In this guide, I'm sharing all of my best Cabo travel tips to make your Cabo vacation even better! Read on for my best San Jose del Cabo and Cabo San Lucas tips and tricks – and you'll be on your way to an amazing Cabo vacation!
And once you're familiar with the difference between Cabo San Lucas vs San Jose del Cabo, you'll be ready to plan the perfect Cabo itinerary. And for more details, check out the best things to do in San Jose del Cabo!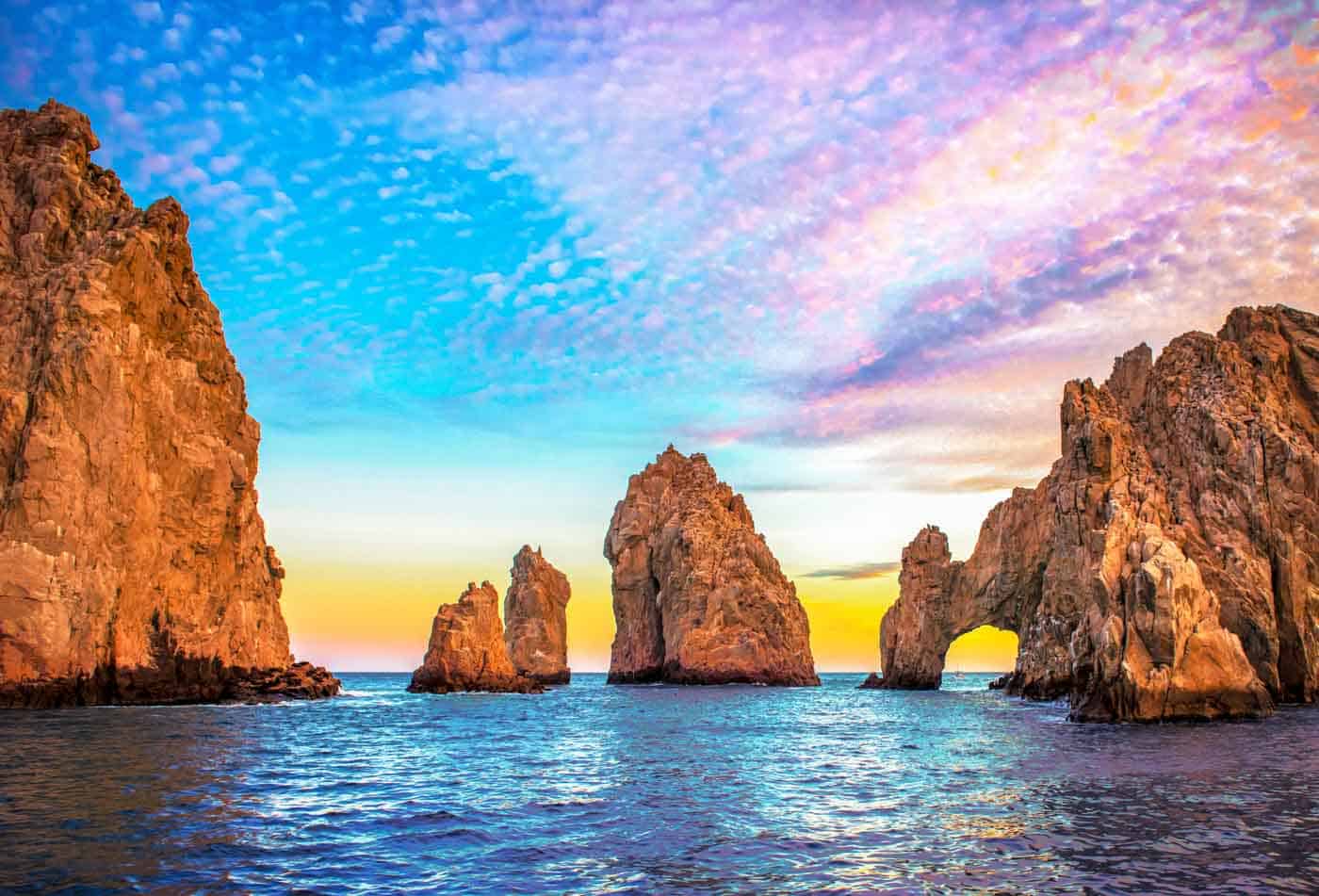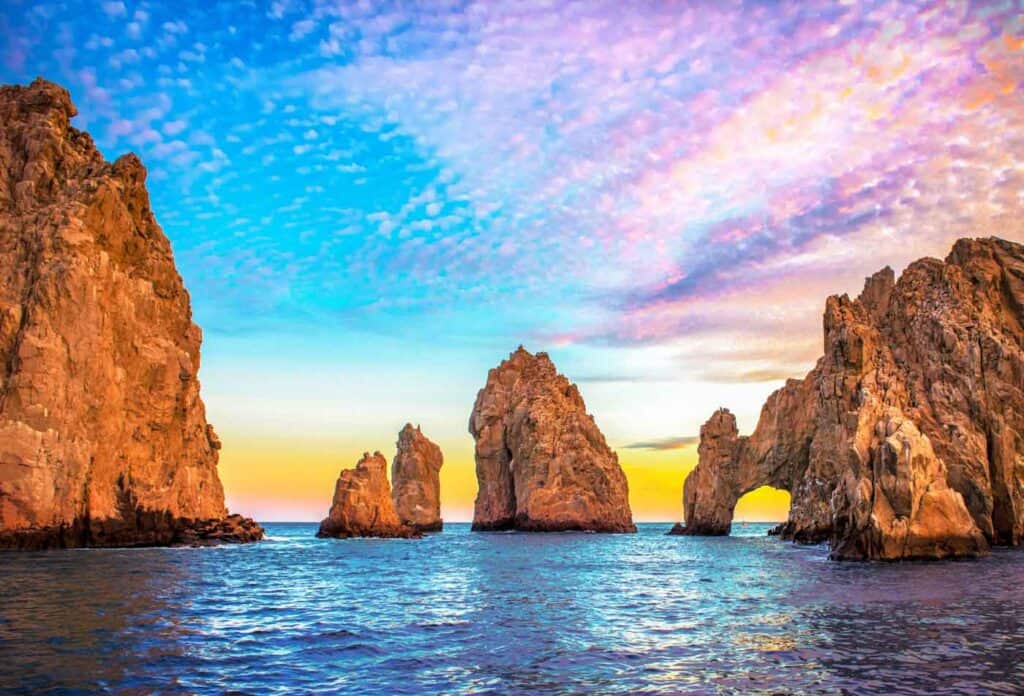 Travel Tips for Planning Your First Cabo San Lucas Trip
If you're planning a trip to Los Cabos, here are a few Cabo travel tips that will help make your Cabo vacation go as smoothly as possible! If it's your first time traveling to Cabo, I know it can be overwhelming to try and plan a trip. These tips cover everything I wish I'd known the first time I visited Cabo!
Cabo is Comprised of Three Different Areas
Most likely you've heard Los Cabos referred to as simply "Cabo", which means cape in Spanish.
What many first time travelers to Cabo don't realize is that "Cabo" is short for the official name of the area, which is actually "Los Cabos", or the capes.
It's called Los Cabos because there are actually TWO towns that make up Los Cabos: Cabo San Lucas and San Jose del Cabo.
Cabo San Lucas and San Jose del Cabo are located about 50 minutes apart from another, and are linked by what's called the "Tourist Corridor". The Tourist Corridor refers to the main coastal road connecting the two towns, which is lined on both sides by resorts.
All three of these areas: Cabo San Lucas, San Jose del Cabo, and the Tourist Corridor have different vibes, and pros and cons when it comes to where to stay in Cabo. That's why it's important to understand the layout of Cabo when you're choosing where to stay for your first visit.
Cabo San Lucas
Cabo San Lucas is the livelier, more touristy of the three areas. Here, you'll find a lot of all-inclusive hotels, tons of restaurants, and plenty of late-night dance clubs.
My top hotel pick in Cabo San Lucas: The Waldorf Astoria (formerly known as The Pedregal)
San José del Cabo
San Jose del Cabo couldn't be more opposite! San Jose del Cabo is a quaint small town, with stone streets, art galleries, and a more authentic Mexican culture.
My top hotel pick in San Jose del Cabo: The Viceroy
Tourist Corridor
The tourist corridor is more spread out, and most of the resorts there are pretty self-contained – meaning you'll need a taxi or car to get to shops and restaurants. You won't be able to walk to a "town" if you stay in the tourist corridor.
My top hotel pick in the tourist corridor: The Thompson Cape Hotel. Hands down! If you don't stay at the Thompson, at least check out the rooftop bar for a sunset cocktail.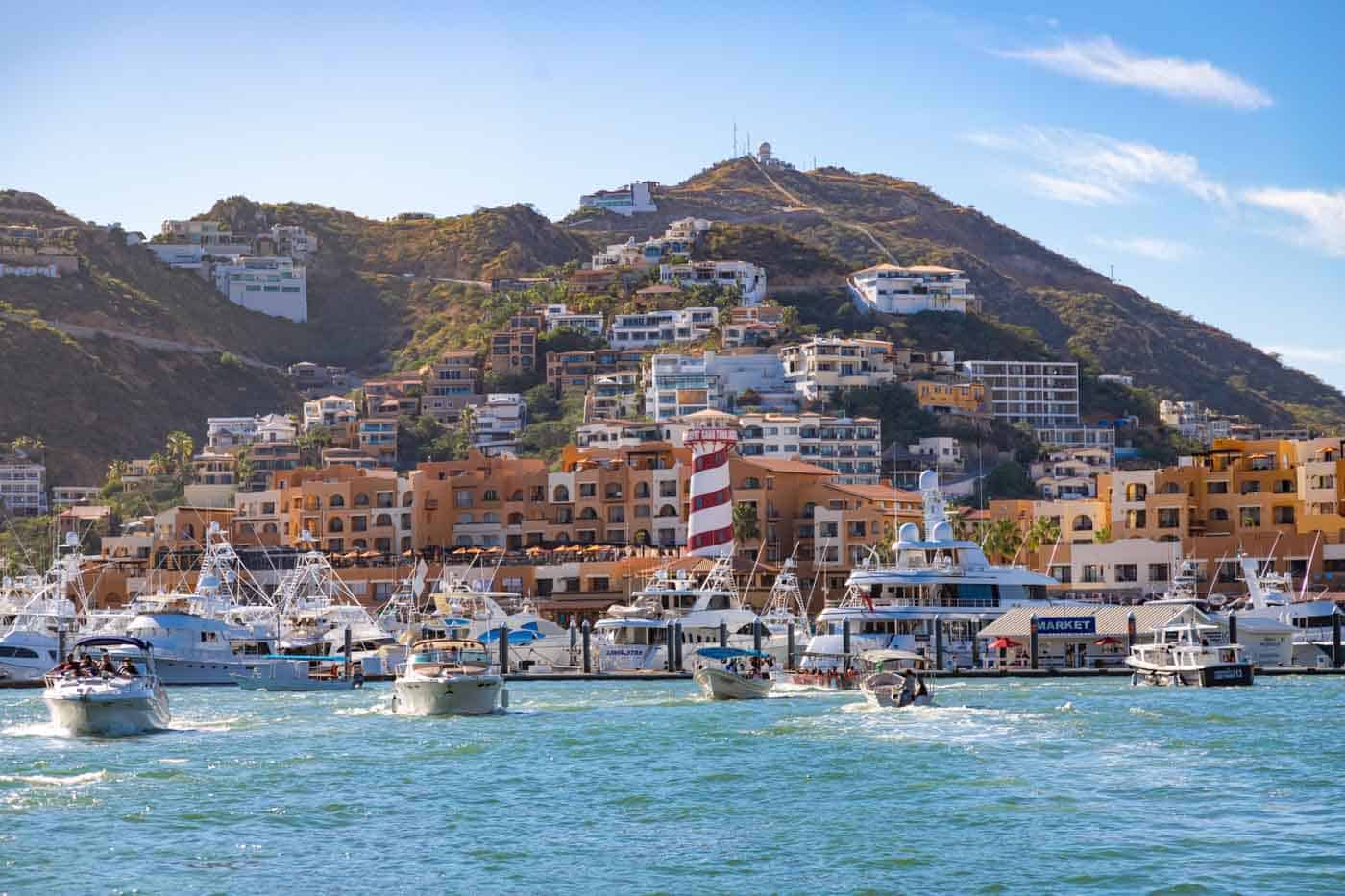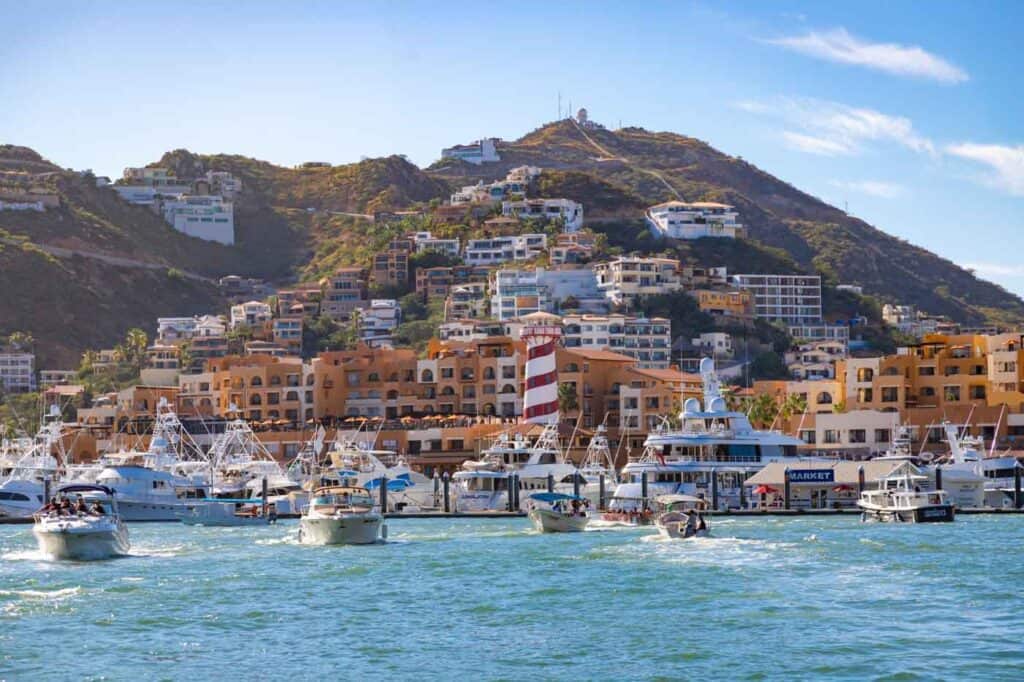 What Documents do You Need to Travel to Cabo?
If you're a U.S. citizen traveling to Cabo, you will need a current passport to travel to Cabo. U.S. citizens can enter Mexico for up to 180 days without a visa.
As of now, Mexico doesn't require proof of COVID vaccination to enter the country, nor is a quarantine required for foreign visitors upon entry.
Restrictions are dynamic, so please check with the CDC or the U.S. Embassy in Mexico in terms of any COVID-related requirements before you book your trip to Cabo.
Important Cabo Travel Tip: Get a Credit Card that Doesn't Charge an International Fee
Another important Cabo travel tip is to make sure you have a credit card that doesn't charge a fee for charges that are made in foreign currencies.
The last thing you want on your Cabo vacation is to be stuck with a bunch of extra foreign transaction fees from using your credit card abroad!
Here's the card I recommend for travelers who want to rack up travel points as quickly as possible. The fee is low considering the benefits of the card, and it doesn't charge any foreign transaction fees.
Getting Cash (Dollars or Pesos) in Cabo
If it's your first time visit to Cabo San Lucas or San Jose del Cabo, it's important to know that you should plan on bringing some cash with you.
While credit cards are accepted almost everywhere in Cabo, you will likely need cash for taxis, tips, or any shopping you plan to do in local markets.
This is an important Los Cabos travel tip: almost everywhere in Cabo accepts both U.S. dollars and Mexican pesos. For that reason, you don't need to worry about exchanging currency ahead of your trip. In fact, I've never brought or used pesos on any of the trips I've done to Cabo!
If you do find yourself needing pesos, it is best to just withdraw cash directly from an ATM in Mexico. You'll avoid costly fees that airport currency exchange kiosks often charge.
If you're paying by card, you can choose to have your charges be in pesos or dollars. If your credit card charges foreign transaction fees, make sure to choose dollars so that you don't incur extra fees.
The Best Time to Travel to Cabo
When planning your trip to Cabo, it's helpful to know the best time to visit Cabo. The good news is that there's not really a bad time to go, although there are some times of the year you may want to avoid based on your weather and budget preferences.
Cabo enjoys a warm climate all year-round. The summer temperatures are quite hot, and August and September tend to be the wetter months.
Cabo's peak season is November – March, when the weather is consistently in the high 70's to low 80's. Prices soar during the holiday periods, but it's for good reason – the winter is a perfect time to visit Cabo.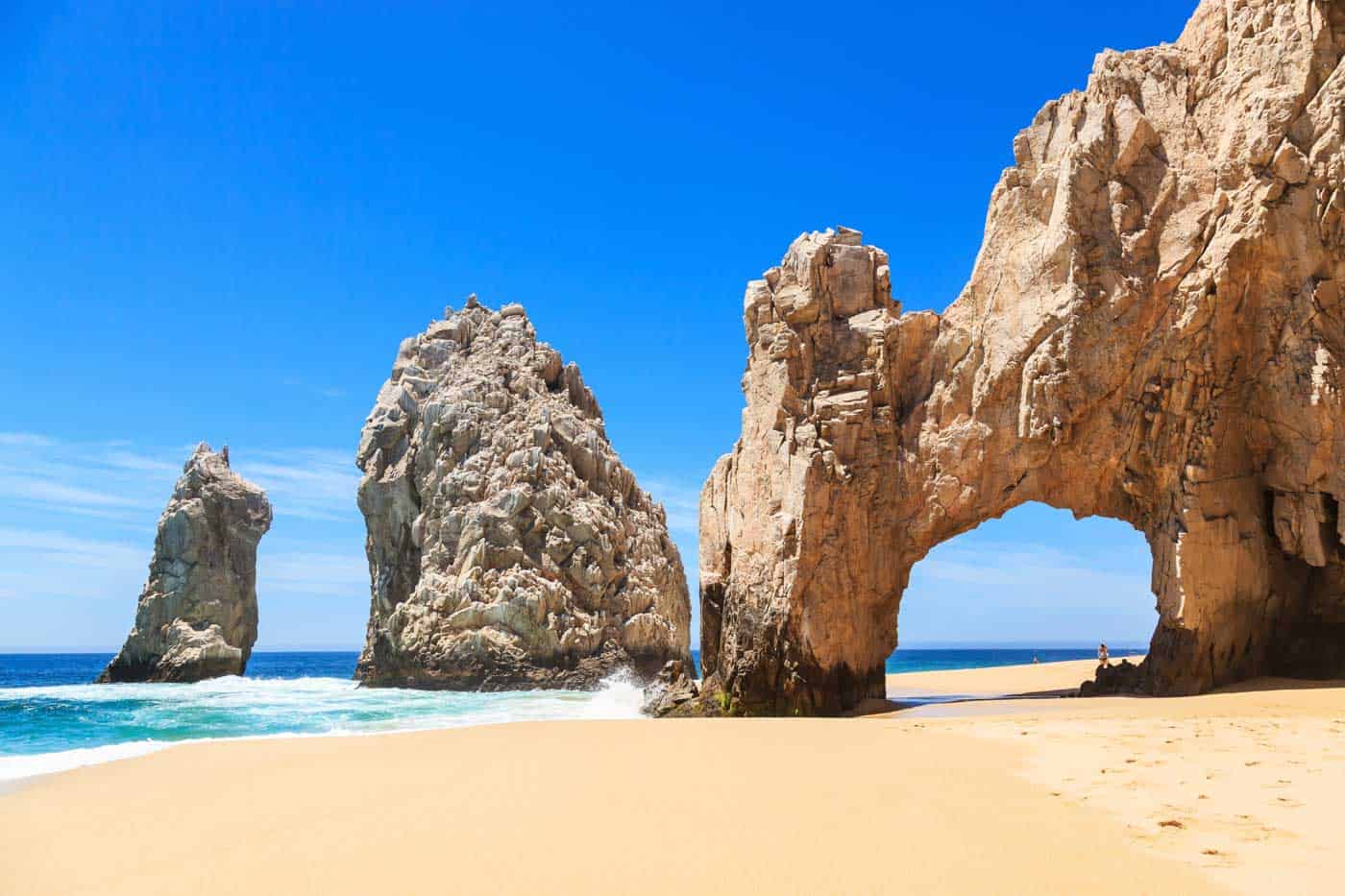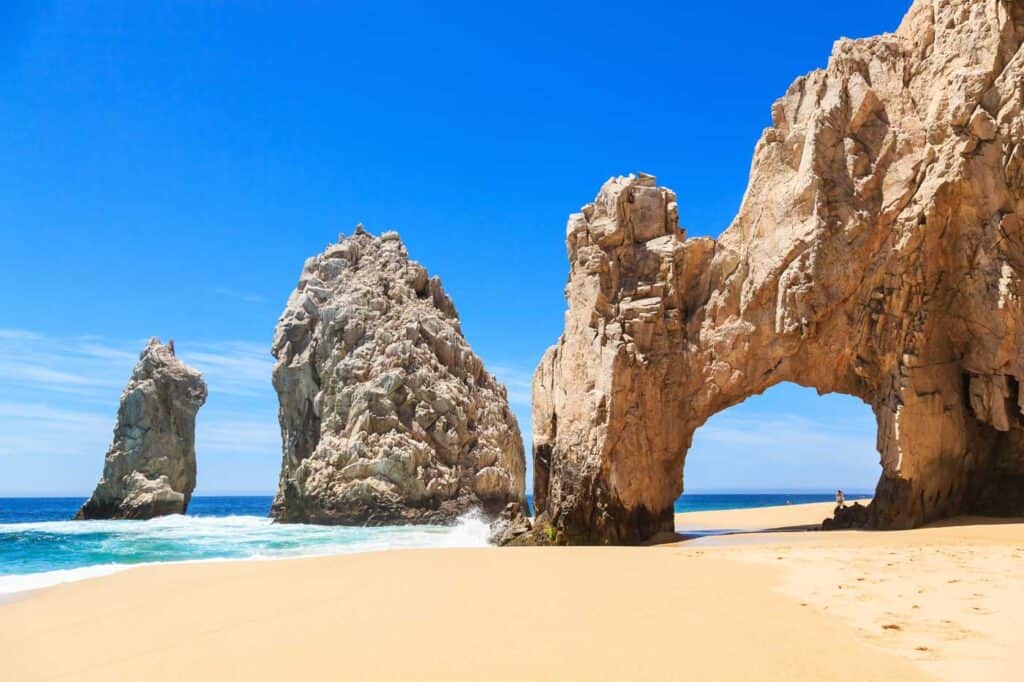 Cabo Airport Tips and Getting Around Cabo
What to Expect When You Arrive in Cabo
Here are a few travel tips to keep in mind for what to expect when you arrive in Cabo.
The Immigration Line Will be Long
First, when you land in Cabo from another country, the first thing you will do is go through immigration.
Pro tip: the immigration line in Cabo is always, always, always LONG. In my many visits to Cabo, I have yet to get through immigration in less than an hour.
When you're thinking about your plans in Cabo immediately after you arrive, make sure to give yourself enough time to get through immigration and customs. In the past, I have missed dinner reservations and activities because I didn't allow enough time to get through immigration at the airport.
Keep Your Tourist Card – You'll Need it to Leave Mexico
After speaking with the immigration officer upon arrival, they will give you back a portion of your Official Entry Immigration Form (FMM) that you need to keep with you during your trip. You might hear this referred to as a "Tourist Card".
Very important tip for traveling to Cabo: don't lose your Tourist Card!
Keep your Tourist Card in your hotel safe or on your person. Why? It will be collected from you when you leave Mexico. So don't just toss it aside or throw it away.
Pre-Book Your Los Cabos Airport Ground Transportation
When you're arriving in Cabo, it's a good idea to pre-book your ground transportation to your accommodations ahead of time. Most accommodations are at least a 30 minute drive from the airport, you won't be able to call an Uber, and taxis can be quite expensive ($85 one-way to Cabo San Lucas from the airport).
As soon as you exit baggage claim there will be a whole lot of people wanting your business – from timeshare salespeople, to taxi drivers, to other vendors.
It's best to just walk right past all of these vendors and head all the way outside the airport, to meet your driver directly.
Uber in Los Cabos
Another important thing to know before going to Cabo: Uber operates in Los Cabos, but cannot pick up passengers at the airport.
So if you were planning on just calling an Uber upon arrival, you'll be out of luck. This is due to an ongoing back-and-forth between Uber and the taxi companies that operate in Cabo.
Uber does operate in Cabo in general – but they just can't pick up passengers at the airport. So save your Uber rides for the way home, since they CAN drop off passengers, they just can't pick them up.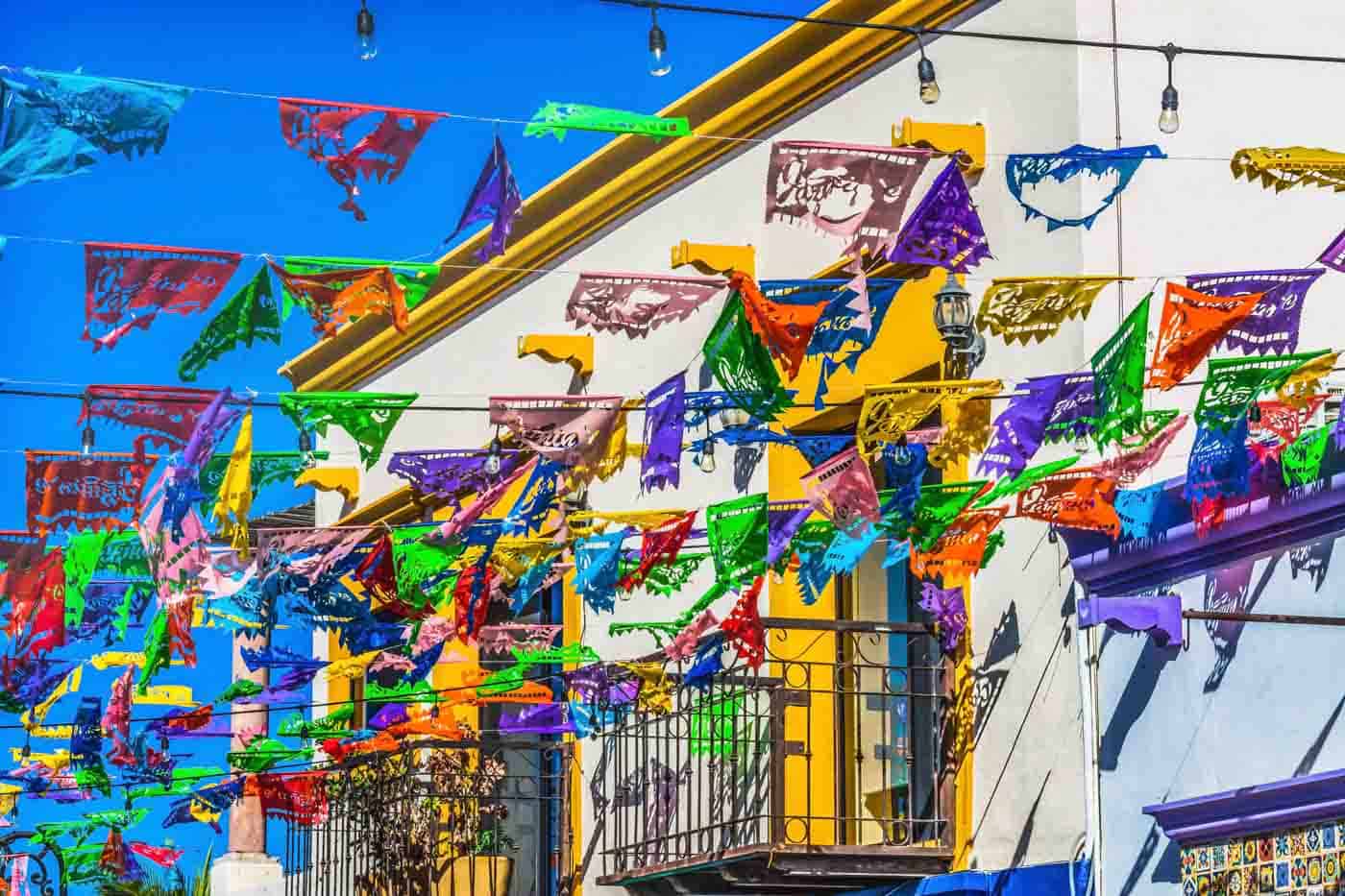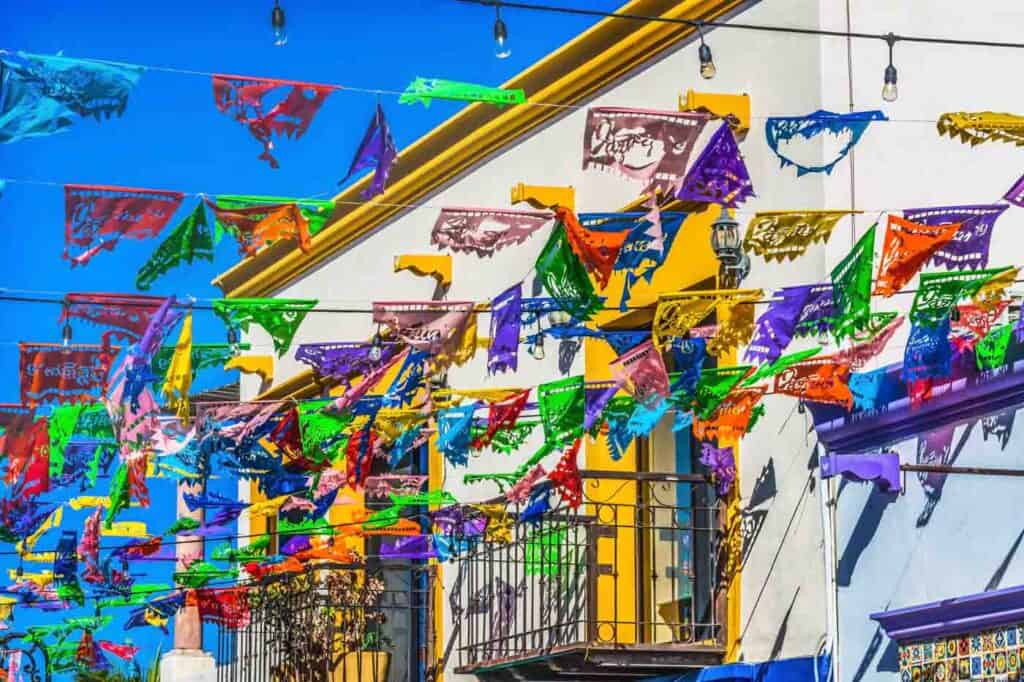 Recommended Ground Transportation in Cabo
For all of these reasons, I always pre-book my ground transportation in Cabo to make the entire arrival process much easier. Here are a few options that I have either personally taken myself, or researched in-depth.
Getting Around Cabo Can be Expensive: Plan Accordingly
Another Cabo travel tip that is important to know before you go to Los Cabos is that it is expensive to get around Cabo.
Whether you're going to or from an activity, another destination, or a meal, expect to pay a premium for ground transportation.
The taxi industry in Cabo understands that tourists are a captive market, and as a result, they're able to command above-market prices for ground transportation.
Keep this in mind as you plan your Cabo itinerary. Try to group together activities and meals that are in the same location, or share a ride with another group.
If you're planning an excursion, it's also a good idea to ask if transportation to and from your accommodations is included. If so, that's a big cost savings!
Travel Planning Tip: Most Beaches in Los Cabos Aren't Swimmable
Although the beaches in Cabo are absolutely gorgeous, it's important to know before you go to Cabo that most of them aren't swimmable.
Most beaches in Cabo aren't safe for swimming because of the strong undertow. Even strong swimmers can quickly get pulled out by the currents, so swimming isn't allowed on many beaches in Cabo.
There are a few exceptions, though! If you do want to swim on the beaches in Cabo, I recommend taking a day trip to the Arch and nearby Lover's Beach.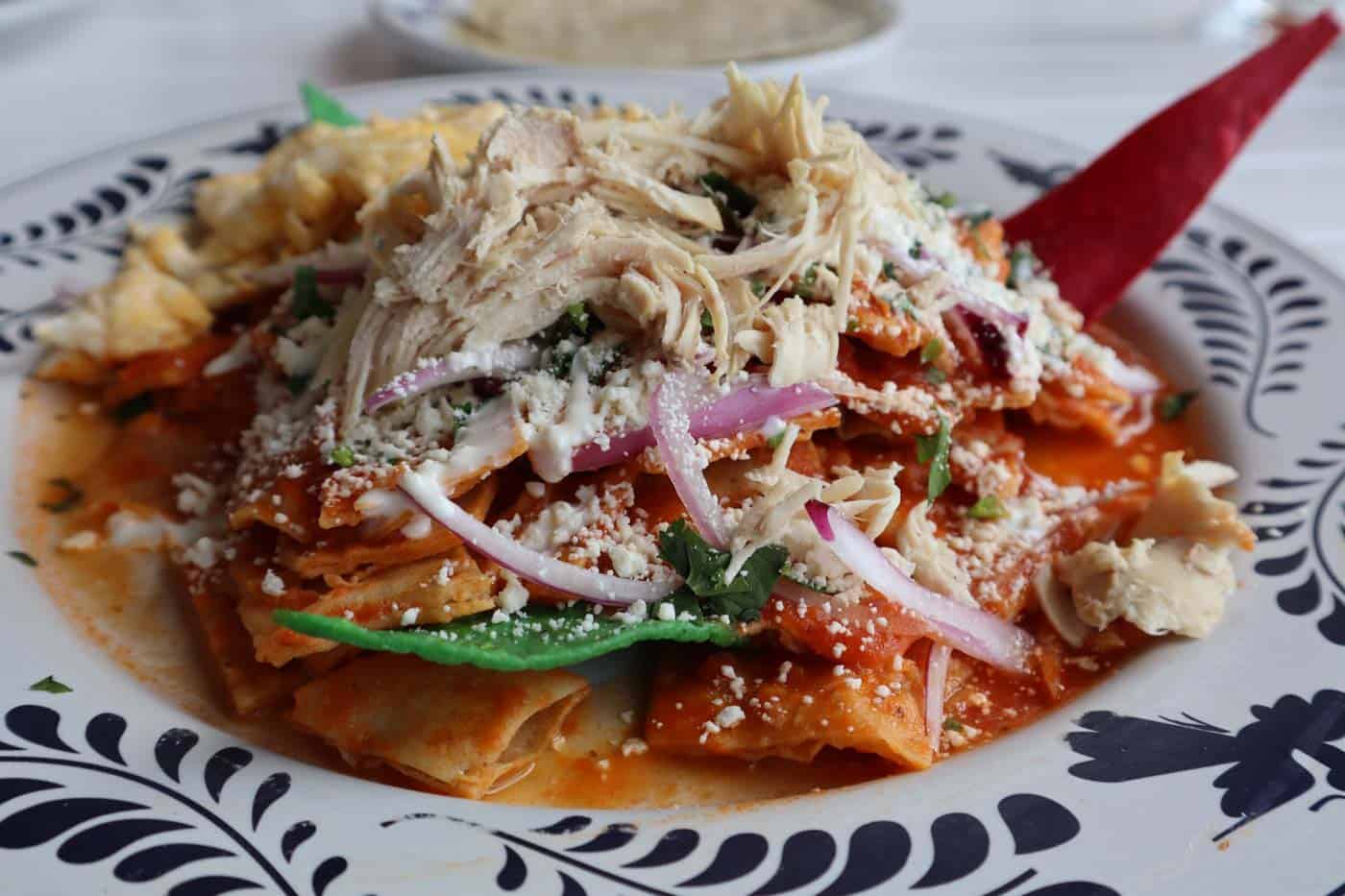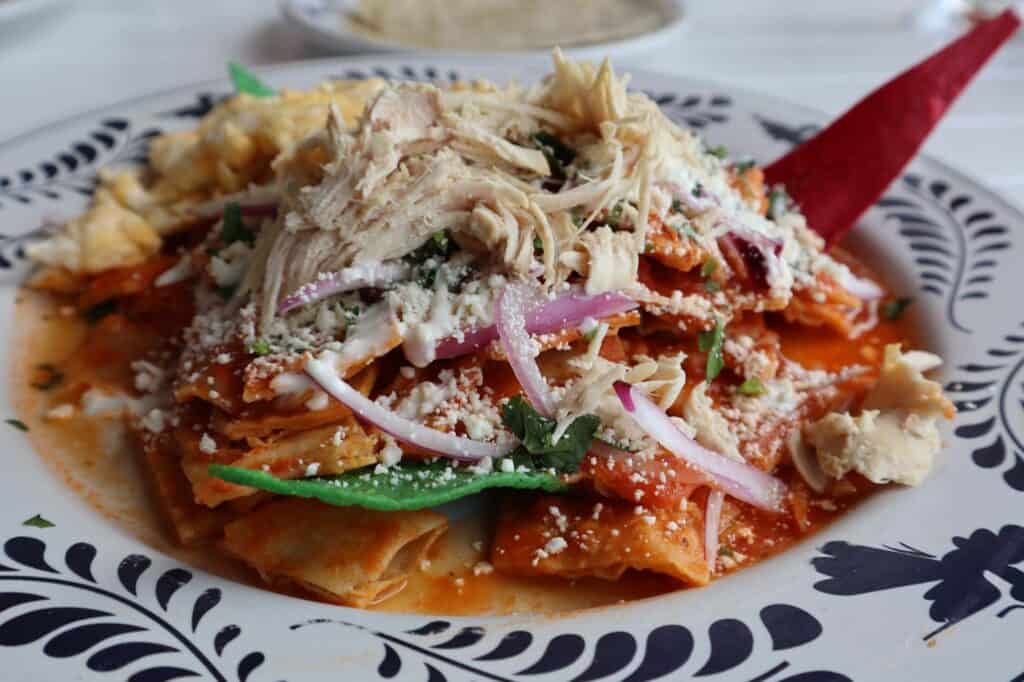 Eating and Drinking in Los Cabos
The restaurant scene in Cabo has changed dramatically in the past several years, and it's now known as a foodie destination! Here's some important Cabo travel tips when it comes to eating and drinking.
Consider NOT Staying at an All-Inclusive Resort
I know this might be controversial….but hear me out. If you're visiting Cabo, especially if you're visiting for the first time, consider NOT doing an all-inclusive hotel.
There are many benefits to all-inclusive resorts, and for some travelers, they are a perfect fit. But one thing to consider is that Cabo has INCREDIBLE food! From authentic Mexican cuisine, to the freshest seafood, to celebrity-chef hosted restaurants, Cabo has world-class food at every price point.
If you stay at an all-inclusive, you'll want to get your money's worth – and you should! But that means either missing out on, or double paying for, the amazing food that Cabo has to offer outside of your resort.
I've stayed at all-inclusives in Cabo in the past, and don't get me wrong – it was so nice not to have to think about everything adding up, and not bringing my credit card with me everywhere. But then I got a taste of Cabo's local cuisine, and I knew I'd probably never stay at one again!
You may still decide an all-inclusive resort in Cabo is right for you. But just keep this point in mind when you're making your decision!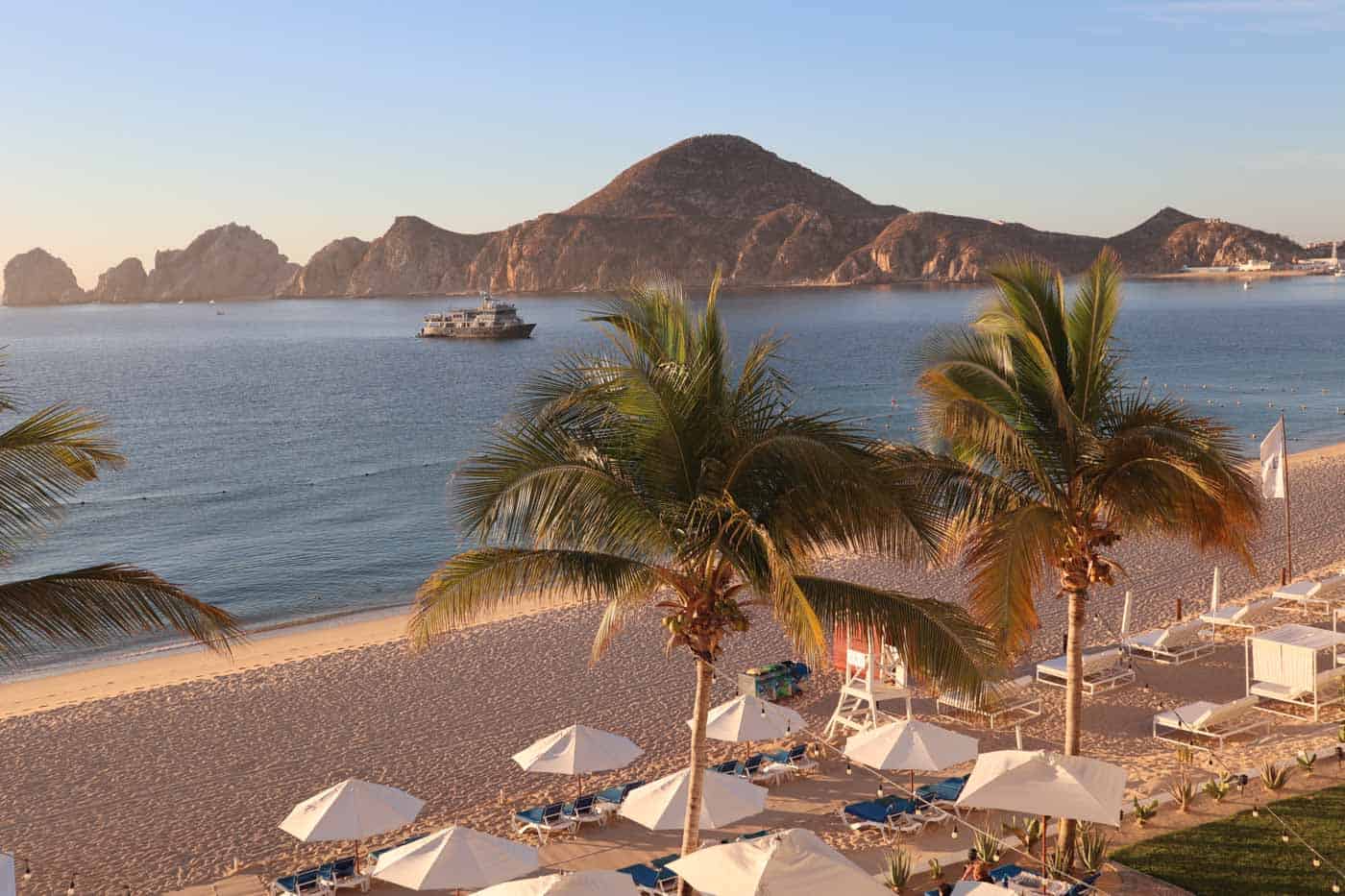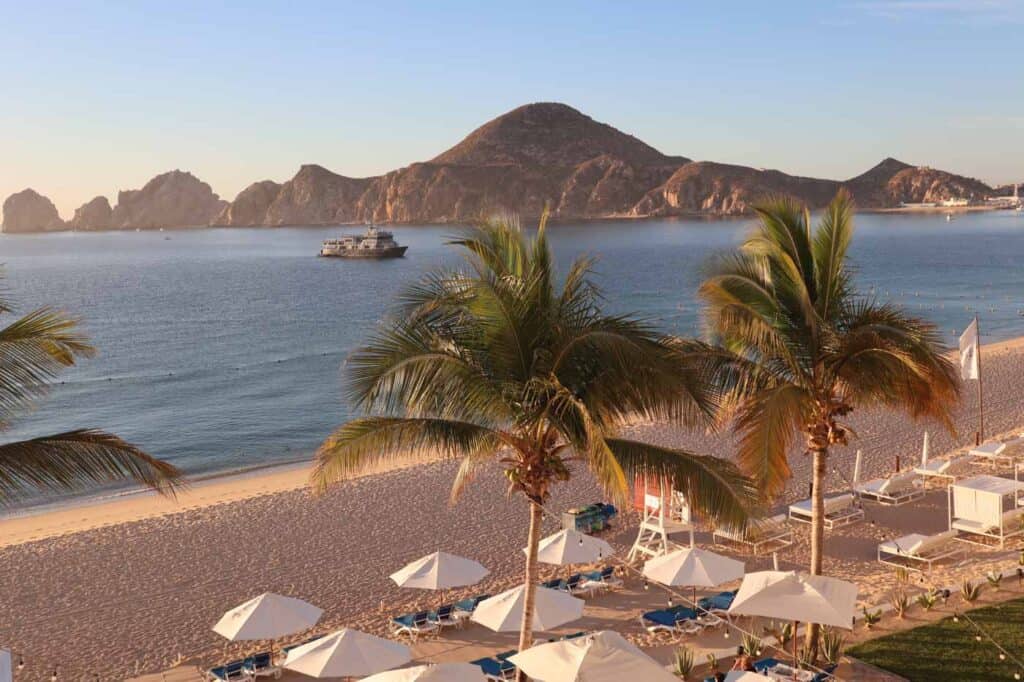 Try Fresh-Caught Fish in Cabo
One of the reasons Cabo is a food-lover's destination is the fresh-caught seafood you can enjoy when you visit.
Doing a deep-sea fishing trip in Cabo is a very popular tourist activity. If you or anyone in your group is planning to do a fishing trip, make sure to bring home at least one fish with you.
If a cleaning and filleting service isn't offered as part of your fishing trip, there are several places in downtown Cabo that will clean and filet your fresh-caught fish for you.
You can then either have it shipped home, or eat it fresh in Cabo! You can bring the fish to a restaurant (call ahead) and they'll cook it for you, according to your liking.
Or if your accommodations have a kitchen, grill the fish for dinner! It's a unique – and delicious – way to enjoy the local cuisine in Cabo! I'm getting hungry just thinking about it.
Try One of Cabo's Farm-to-Table Restaurants
Although Cabo is known for its seafood and traditional Mexican cuisine, don't miss out on visiting one of Cabo's farm-to-table restaurants while you're there.
Check out either Flora Farms or Acre. They're both about a 45 minute drive from Cabo San Lucas, or 15 minutes from San Jose del Cabo.
Both restaurants are world-famous, and grow the food that they serve on the surrounding farms. Visiting one of these restaurants is an incredible experience!
Drink Bottled Water while You've Vacationing in Cabo
Although hotels in Cabo use filtered water, I generally avoid drinking tap water in Cabo, just to be on the safe side.
Nothing can ruin a trip like a cse of traveler's diarrhea! So make sure to get plenty of bottled water and use this for drinking and to brush your teeth.
For a more earth-friendly way to drink bottled water, try buying a larger gallon-size bottle, and then use a reusable cup or bottle to refill from the larger container. Every little bit helps!
What to Pack for Cabo
Here's another one of my tips and tricks for Cabo San Lucas and San Jose del Cabo. Make sure you pack the right gear! Use my packing list for a Mexico resort as a starting point.
When putting together your Cabo packing list, start with my list of travel essentials for women. If you're new to travel and packing, you'll also love my best packing tips for women.
Bring The Right Gear for Water Activities
There's a few specific things you should pack for Cabo, especially for a first time visit to Cabo San Lucas or San Jose del Cabo.
Waterproof Phone Case
Most people that visit Cabo take a cruise to the arch during their visit. Make sure to keep your phone protected from the water with a waterproof case! I like this case because you can still use your phone to take photos while it's inside the case.
Packable Sun Hat
The rays in Cabo are strong! Stay protected from the sun with a big, floppy hat. I love this one because it rolls up to easily fit in your suitcase. No more carrying your sun hat on the plane!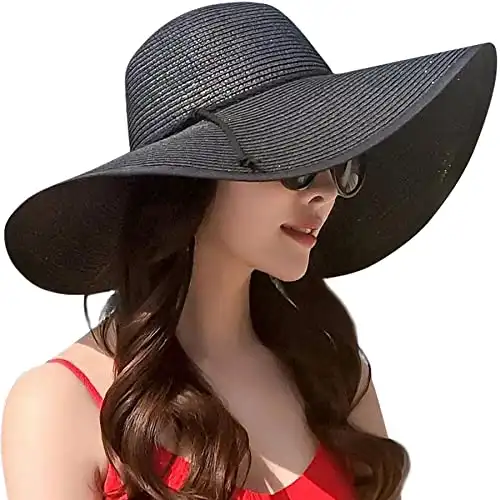 Travel Size Sunscreen
Buying sunscreen once you're in Cabo can be really expensive.
Make sure to pack travel-size sunscreen that will fit in your carry on bag. Look for "reef-safe" sunscreen that doesn't contain chemicals that will cause harm to marine ecosystems.
Now You're Ready for Your First Time Visit to Cabo!
I hope these Cabo tips and tricks have helped prepare you for your first time visit to Cabo!
Now you know all of the important San José del Cabo and Cabo San Lucas travel tips. All there's left to do is enjoy your Cabo vacation!
Traveling elsewhere in Mexico? Check out these Mexico City travel tips to make the most of your trip!