READY TO MASTER THE ART OF STYLISH TRAVEL?
GOOD.  LET'S GET PACKING.


ABOUT THE BELLE VOYAGE
I created The Belle Voyage to help simplify travel for women.  Because travel = new experiences = wisdom = empowerment!
See what I did there?
There are so many travel challenges that are specific to us ladies.  Walking through an airport in heels.  Deciphering drugstore beauty products in a foreign language.  Making six days' worth of outfits fit into a carry-on.  The creepy dude in the airplane seat next to you.
All of these challenges – big and small – can seem daunting if you're dealing with them for the first time.  So much so – that you might just decide not to travel at all.  And I can't let that happen!
By creating The Belle Voyage to share what I know about packing lists, travel beauty essentials, stylish airport outfits, and female-friendly travel destinations, my goal is to inspire women to pack their (carry on) bags, and see what the world has waiting!
Whether you're a frequent business traveler, getting ready for your next vacation, or just daydreaming about a weekend getaway, I'm here to make your trip simple and stylish.
So…..wanna hang out?  Follow me on instagram, or sign up in the sidebar to receive new posts by email.
NEW AROUND HERE?
If you're new to the blog, here are a few of my favorite posts to get you started!
Packing Beauty Products for Travel
My Business Travel Capsule Wardrobe
My Best Packing Tips for Women
MORE ABOUT ME: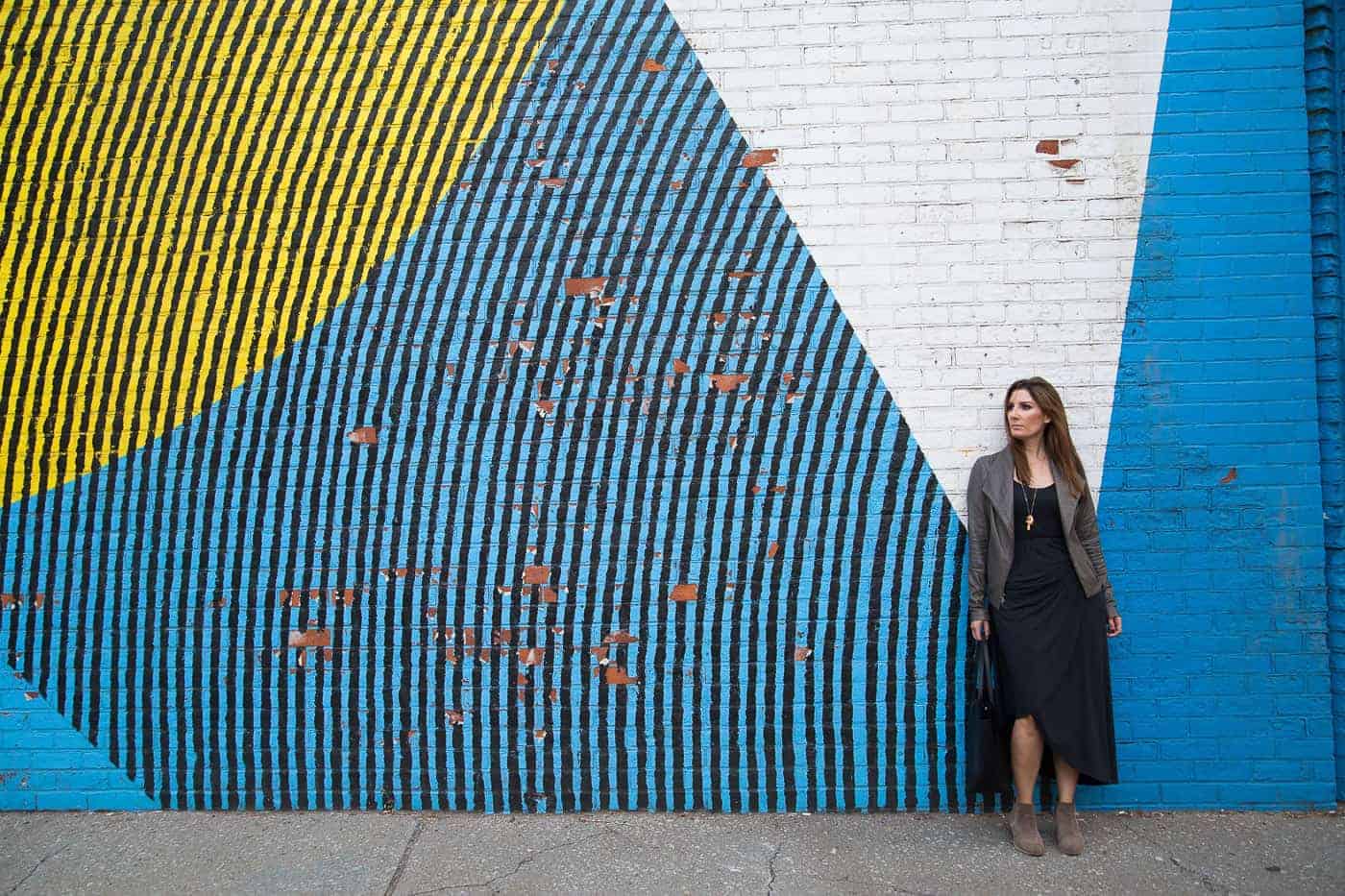 I'm a San Diego dweller imported from Madison, Wisconsin.  I dream of the day when I can live in London.  I'm a lover of sparkling wine, 90's rap music, vizslas, black and white photos, and ice hockey.  Oh and travel.
Travel has been a source of inspiration, and a big part of my life, for as long as I can remember.  From summer road trips as a kid, to living and studying on four different continents, to making my vacation days count while working full time – I've loved every minute.
I still travel at least once a month for work, and I have a looooooooong travel wish list to get through – so there's plenty more adventure to come!  So stick around for a while, won't you?
Thank you for stopping by!  I love hearing from readers and meeting new people so don't be shy!  Comments make my day….and don't hesitate to get in touch if I can answer any questions.
Wanna Learn to Pack a Suitcase Like a Boss?
Subscribe to download my three BEST travel planning resources:
Travel outfit planner
Pre-travel checklist
Carry on packing list