Affordable Resort Wear 2023: Chic Vacation Outfits Under $50!
This site uses affiliate links and I may earn a small commission when you use my links and make a purchase, at no extra cost to you. 
What do you wear on a resort getaway? In this guide, I've pulled together some of my current favorite picks for affordable resort wear in 2023 and am excited to share them with you! Best of all, they're (almost) all under $50 and available on Amazon to make your shopping super simple. You'll be vacation-ready in no time…without breaking the bank.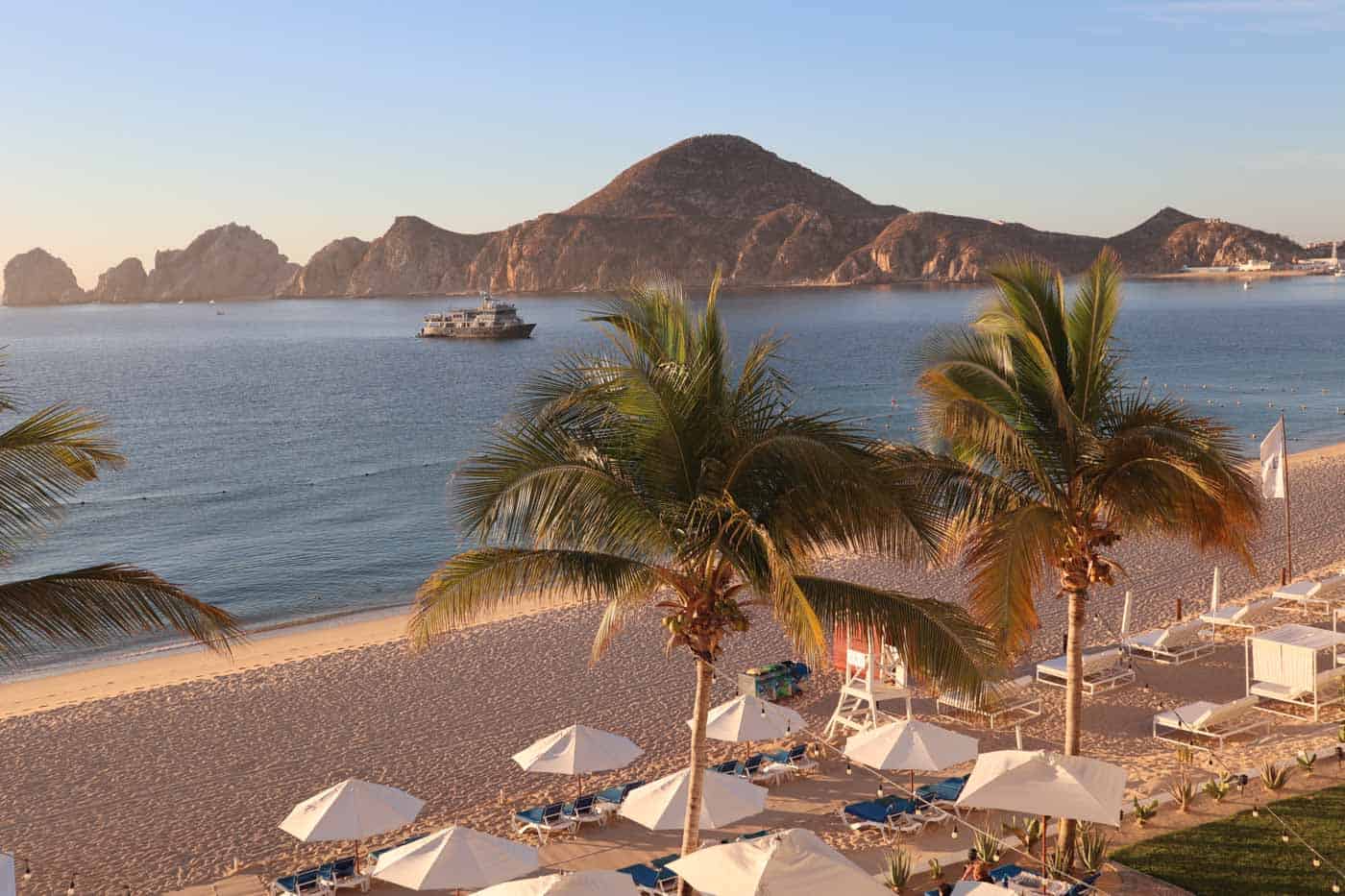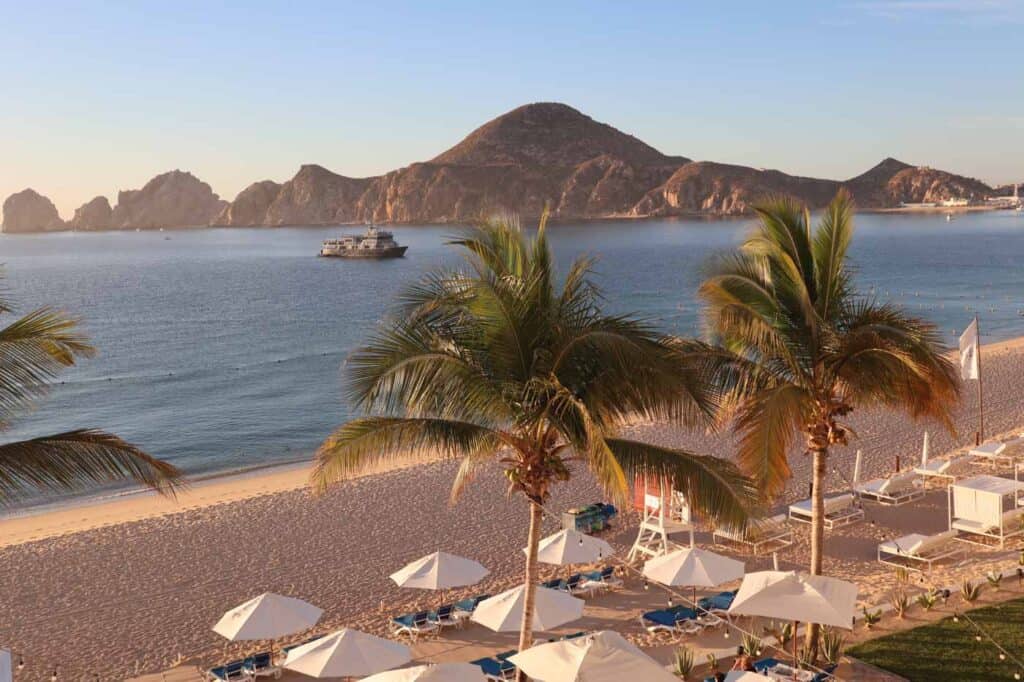 Best Beach Resort Wear in 2023
Is anyone else ready for winter to just be…over? This is always the time of year when I find myself wishing I were about to jet off to a tropical island and enjoy a sunny, beach-y vacation.
The same goes for the world of fashion, since this is ALSO the time of year when designers come out with their resort wear styles. I love scoping out all of the luxury swimwear, beach cover-ups, and resort dresses.
But as much as I love low-key stalking high-end resort wear, I rarely buy anything, since it's not always the best investment.
Why? Resort clothing like beachwear and swim cover-ups inevitably get sandy, salty, and sunscreen-y, meaning that they will get damaged quickly. Investing in designer resort pieces is probably not the best way to spend your dollars!
Rather than splurging on expensive vacation clothes and accessories, try to look for pieces that are more budget-friendly. It is absolutely possible to get a high-end look without the price tag!
Affordable Resort Wear
Where do you find stylish, but affordable resort wear? I wanted to make your shopping super simple, so I've searched high and low to find the best affordable resort wear on Amazon, and I'm sharing my top picks today!
Amazon is one of the best places to buy resort wear not only because of the wide selection and fast shipping, but also because it's easy (and free!) to make a return. And when it comes to beach resort clothing…returns are hard to avoid.
But what's best of all…..(almost) everything is in this post under $50! These pieces will help you look resort chic without the designer price tag, so you'll have money left over to spend on your trip.
Read on for my top picks for affordable swimsuits, cover ups, vacation dresses, shoes and accessories for your next beach trip!
In full disclosure, a few of the dresses are a bit over $50, but they were too cute to not include. And I figured you guys would love them. So here we go!
Women's Resort Wear 2023: My Top Picks
Here's all of my top picks for women's resort wear in 2023. From swimsuits to beach coverups, resort dresses, shoes and accessories, all of these pieces will fit easily in your suitcase and look phenomenal on the beach!
Swimsuits
One Shoulder Bikini
The scallop edge detail of this two-piece swimsuit is the kind of detail you'd expect to see in a high-end designer piece. I have a similar style in black and it's one of my go-to's.
I love the rich, deep navy color of this suit as much as I love the price tag!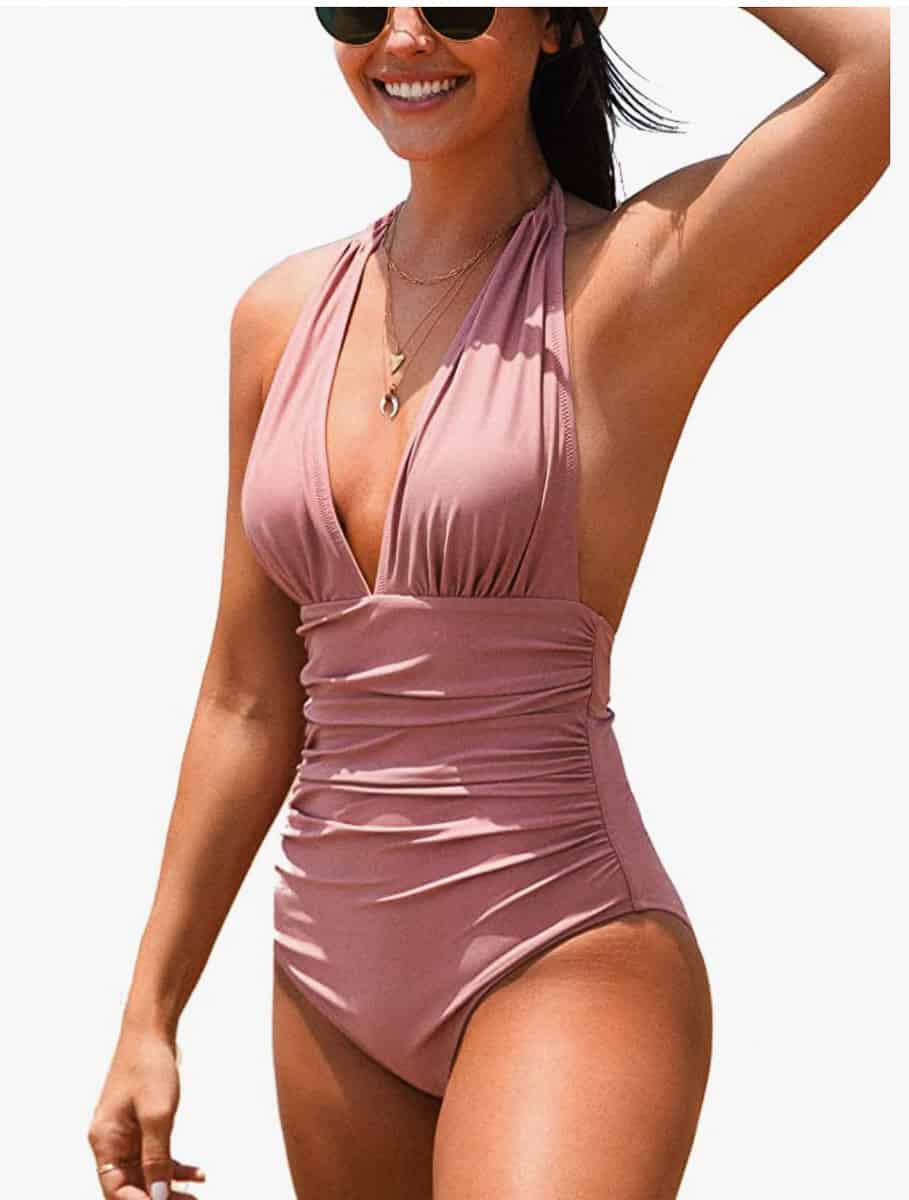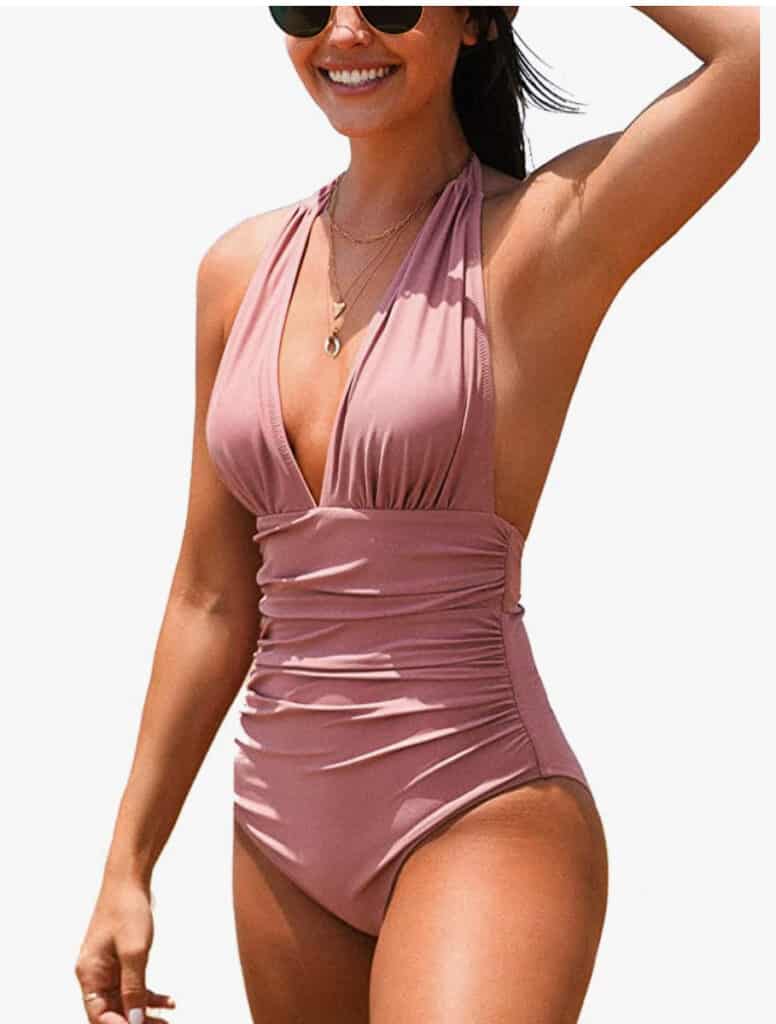 One Piece Halter Swimsuit
If you're looking for a one-piece swimsuit, I love this option!
The silhouette is super flattering, and it comes in a ton of different colors, so you're sure to be able to find an option that works with the rest of your beachwear.
Crochet Swimsuit
The crochet swimwear trend is still alive and going strong!
If you want to lean in to the crochet trend, this suit is a perfect option.
It hits the mark in terms of texture and details, but the black color and classy silhouette keep the suit timeless.
I also love the way that the suit ties in the back – so cute!
Reversible Bikini
I love reversible clothing for travel, and this reversible bikini is a perfect example!
It comes in multiple color options and reverses patterns on the top and bottom. And when you consider that you're getting two suits in one, it's that much more of a deal!
The straps also have a braiding detail which you wouldn't expect at this price point. Affordable resort wear at its finest!
Swim Cover Ups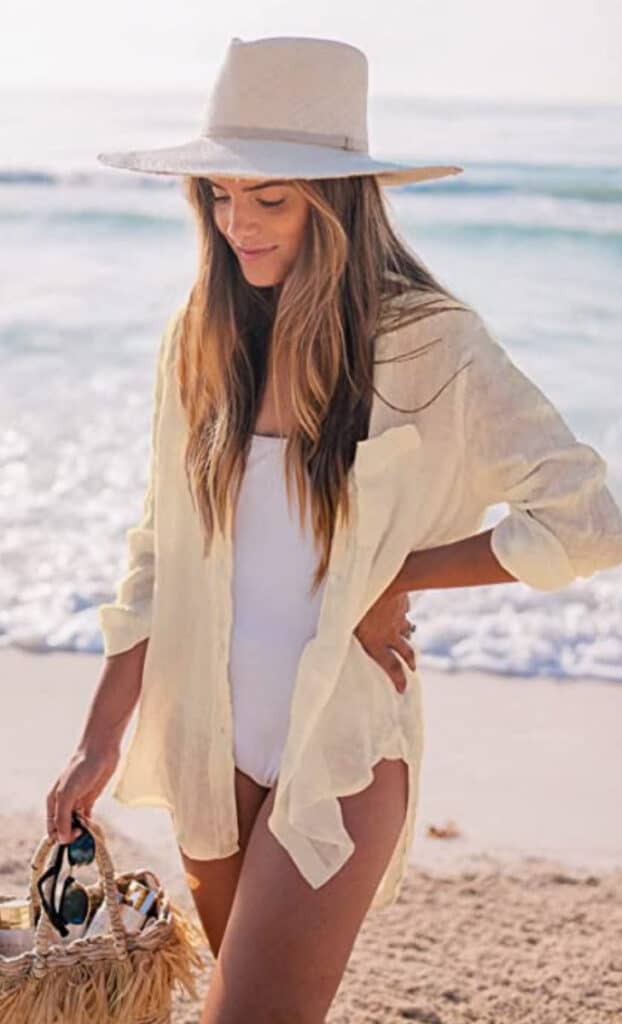 Long Button Down Shirt
If you want a celebrity-at-the-pool look on vacation, throw on a long button-up shirt over your suit and throw on a floppy hat. Done!
This shirt is an affordable option that's available in many different colors. It's lightweight so it's easy to pack, and will also give you some added sun protection.
Palazzo Pants
Sometimes pants will do the trick for a swim cover up. This affordable option is a wide-leg palazzo pant style that is available in both patterned and solid colors.
Personally I love the striped pattern, and the long leg slit would be especially comfy and flattering for long beach walks.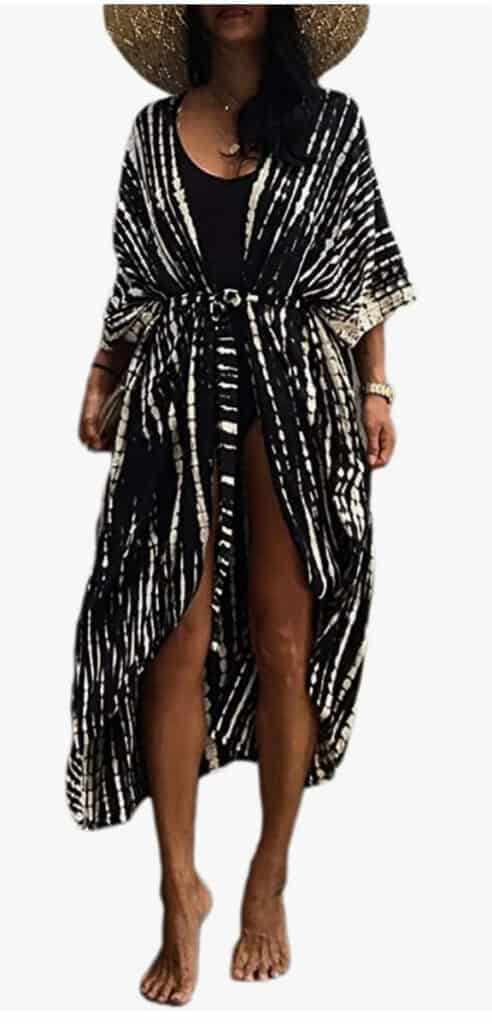 Kimono Style Swim Coverup
One of my favorite swim cover-ups is an open-front kimono-style top with a black and white pattern.
This coverup was the closest I could find to the style that I have, and wear anytime I'm at the pool or beach.
I love the length, as well as the option to keep it open, or tie it closed.
Crochet Swim Cover Up
See what I mean about crochet being everywhere? This coverup plays on the crochet trend, but you won't have to spend a lot to try it out.
Although it's cute, this style doesn't offer much in terms of sun protection, so just make sure that you pair this coverup with adequate sunscreen.
Resort Dresses
Cut Out Sundress
Dresses with cut-outs are still very much on-trend. If you want to try the trend on for size without a major investment, this dress is pretty much perfection.
Honestly, I kinda can't get over this dress. I love a chic resort dress, and I still can't believe what a steal this one is. I might just have to order it in more than one color!
Smocked Dress
Smocked dresses are everywhere it seems! Personally, I love the style and find it to be flattering on any body type.
It's also a pretty classic look, so you'll be packing this dress for many vacations to come.
I love that this dress can be styled casually during the daytime, or dressed up for an evening out. The coffee-brown color of the dress is also perfect if you want a versatile neutral that's not black or white.
Maxi Dress
When it comes to resort wear, you can't go wrong with a classic maxi dress.
This dress is at an affordable price, and also has a flattering elastic waist as well as tiny button details. It comes in a ton of different colors. I'm loving the black (of course), "Wine Red" (also of course) and "Rust Red" colors!
The spaghetti straps also look to be adjustable, which means you'll get an even better fit.
Shoes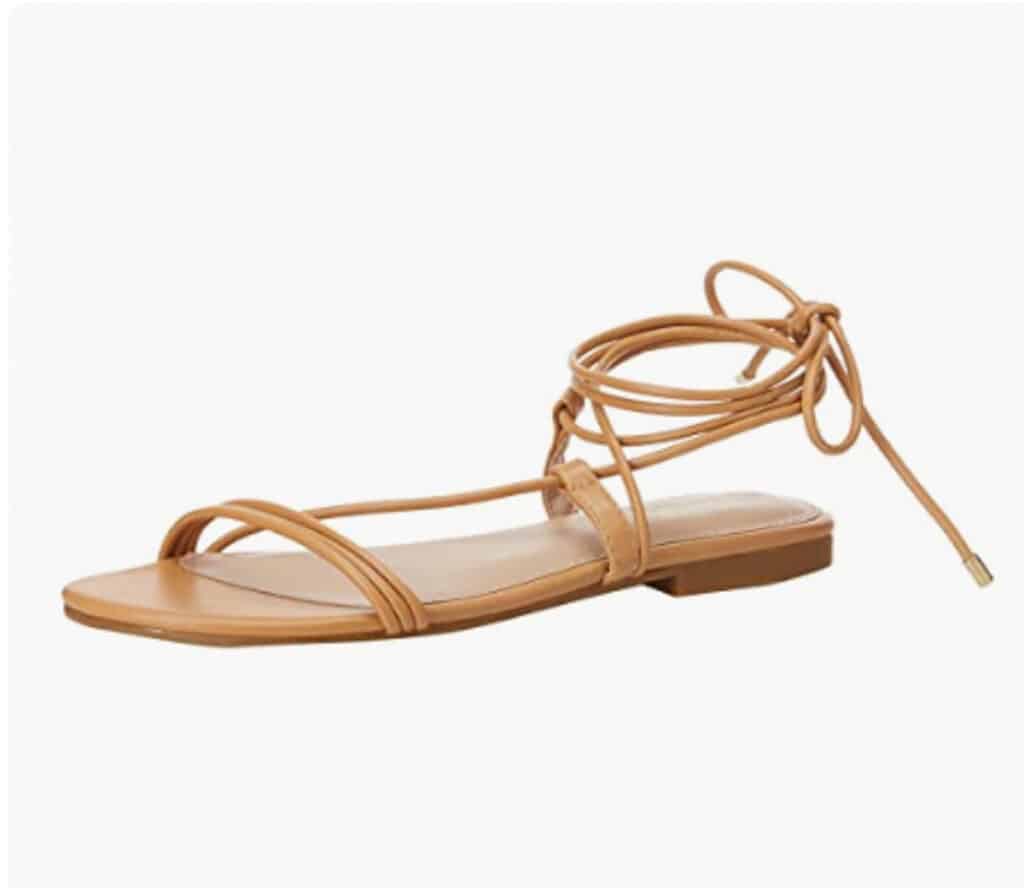 Flat Sandals
If you're going on a beach vacation, pack two pairs of flat sandals. One that's more casual, and a second one that is dressier for evening.
This pair has long tie straps which make it perfect to pair with a sundress for evening drinks or dinner.
The color is also a go-with-anything neutral, making this a perfect (and affordable) travel shoe!
Espadrilles
If you want to add some height to your resort footwear, an espadrille is your best bet.
Espadrilles have a flat sole, which makes it easier to walk on grass or sand. For that reason, they're a much better dressier shoe option for a beach vacation than high heels!
The camel color of this espadrille will match anything else in your suitcase. The detail in the straps keeps it visually interesting. As a bonus, the heel isn't super high, so it'll be comfortable for those long walks on the beach 🙂
Accessories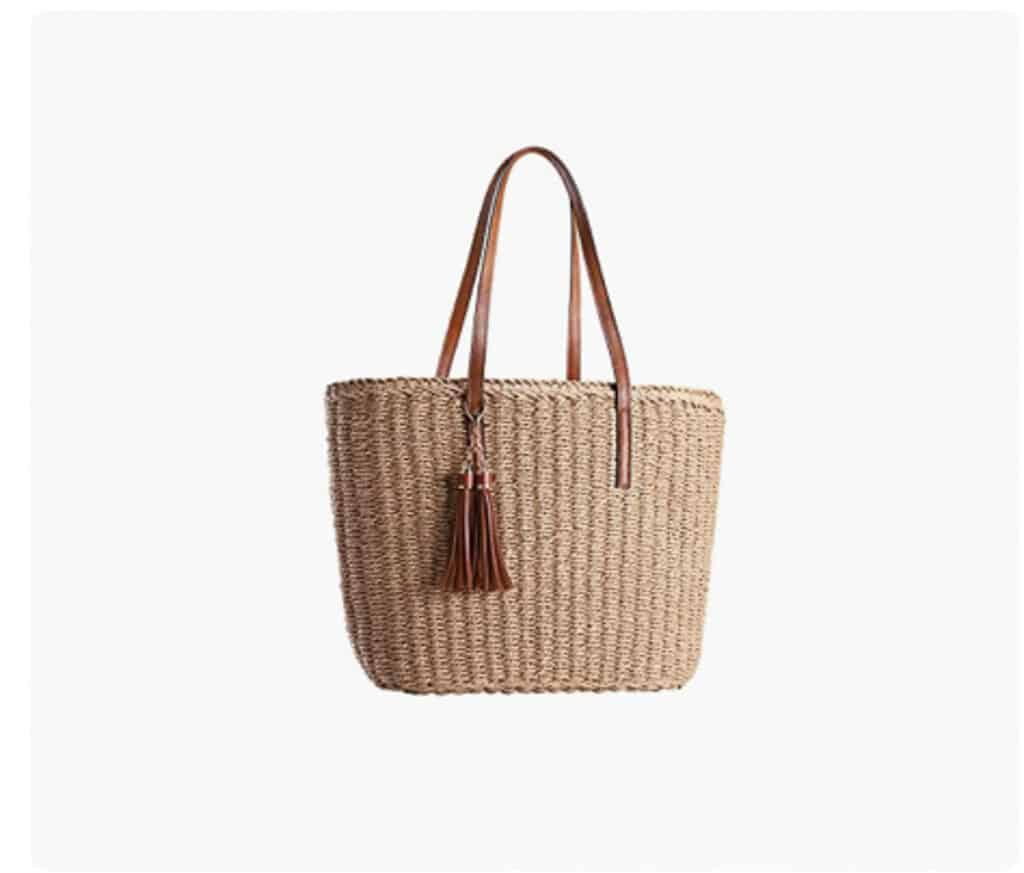 Beach Tote
All good resort wear collections should include a beach tote! This is the bag that you can use as your personal item on the plane, and then to carry your essentials to the beach or pool.
Beach totes inevitably get sandy, soaked and spilled on, so keeping them budget-friendly makes sense.
This tote is perfect for just about any summer trip! It's large enough to fit a day's worth of beach must-haves, and the straw color goes with literally everything.
I also love that this tote has an interior lining, as well as a zipper closure. Pretty awesome for the price!
Straw Clutch
What's the best accessory to pair with your affordable resort wear? A straw clutch of course!
This one comes with an extra strap, so it can be worn as a clutch and a cross-body bag. Win! And the pom-poms are a very cute additional touch.
Even better: it comes in six different color options, so there's sure to be one that fits the rest of your vacation wardrobe.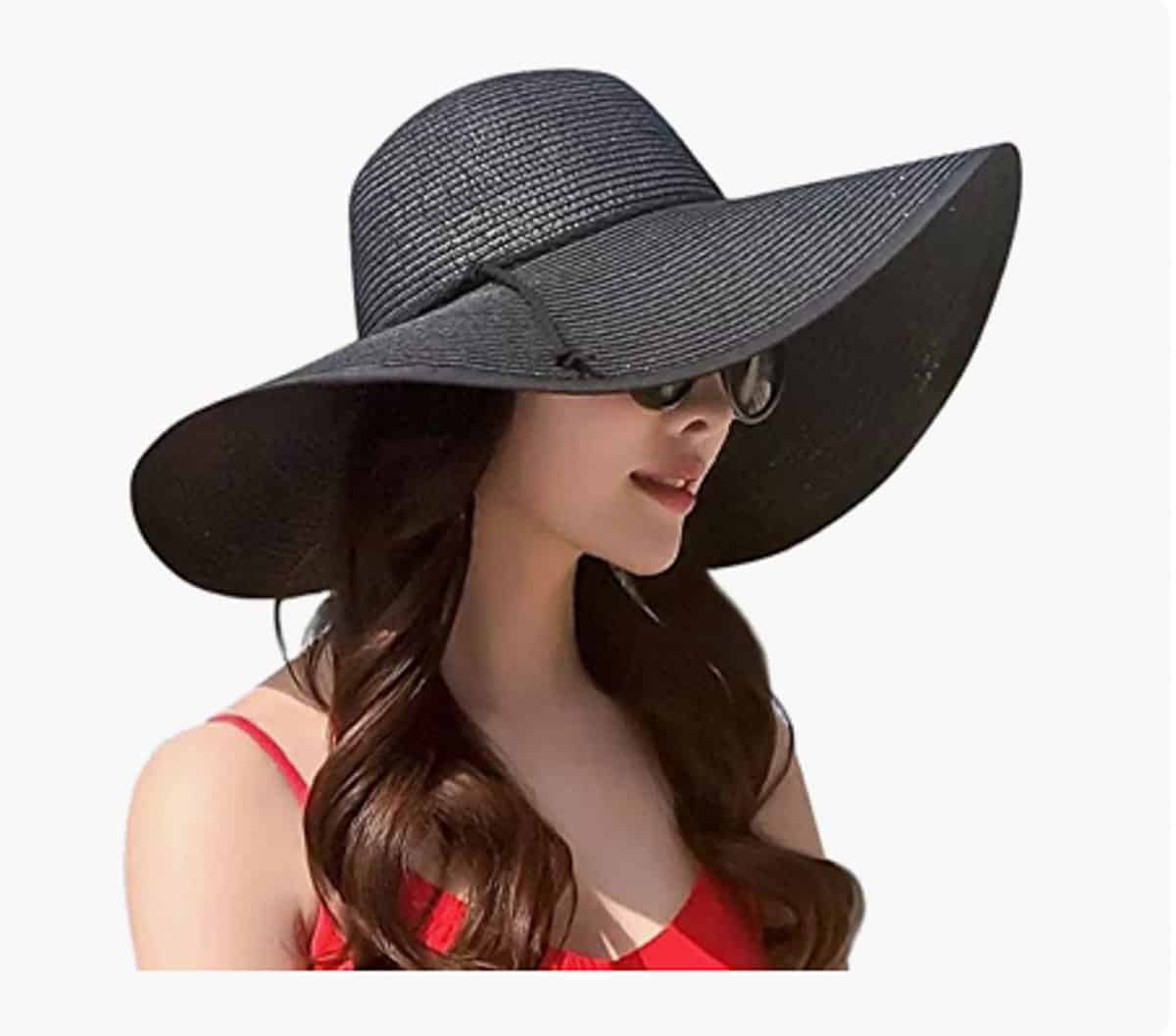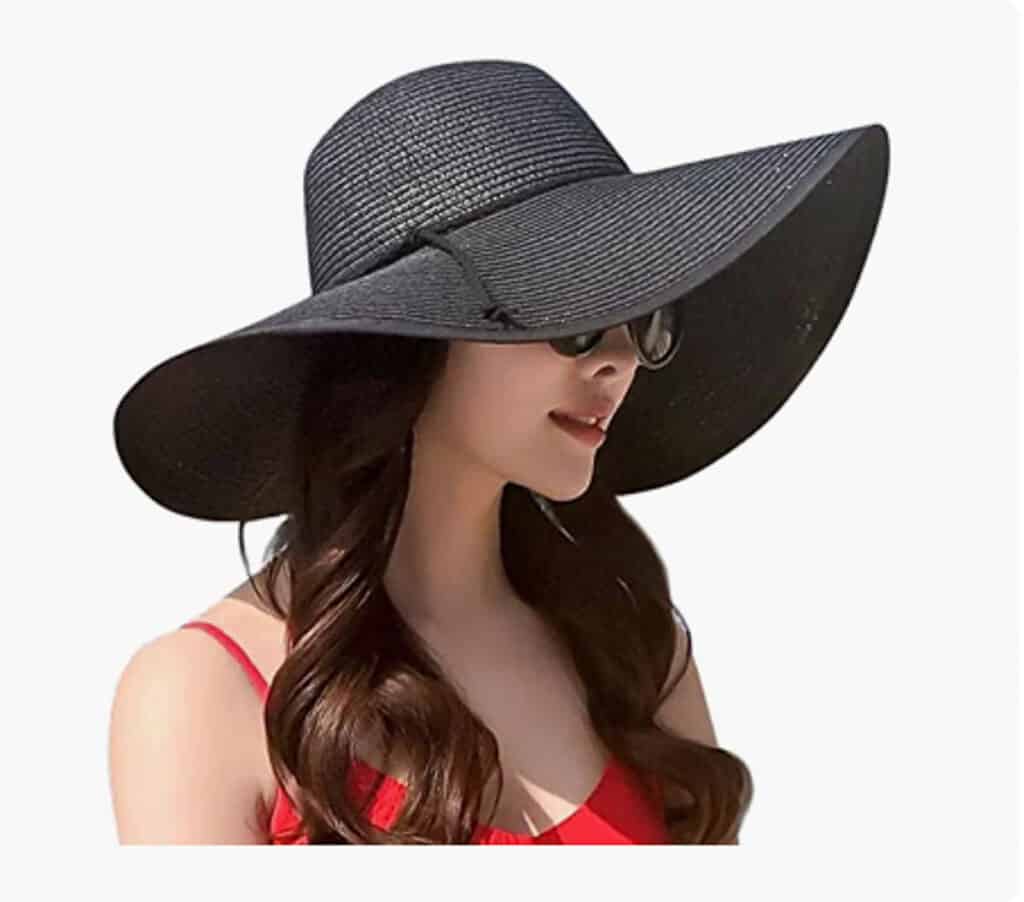 Packable Floppy Hat
Nothing says celebrity resort chic like a large, floppy hat.
Not only will a floppy hat put the perfect touch on your pool outfit, it will also keep you protected from the sun.
Best of all, this hat is perfect for travel because it's packable! That's right…you can roll it or fold it up, and put it in your suitcase, and it'll bounce right back to shape when you're ready to unpack!
Sunglasses
Top off your affordable resort wear collection with a pair of designer-inspired sunglasses.
These sunglasses are a classic shape, and the tortoise finish will never, ever go out of style.
But at this price point, if you happen to lose, break, or scratch them, you won't be heartbroken!
How To Create The Perfect Resort Chic Vacation Outfit
To create the perfect resort chic vacation outfit, you can use the pieces above to mix and match, and put together the perfect style for your beach trip.
I've designed this list to function like a capsule wardrobe, so you can create a ton of different looks from just a few pieces.
Did you love these ideas? Guess what?
I've got even more to share! Click below to check out the entire resort wear collection, and you'll be all packed in no time.
If you need more help, check out my Hawaii packing list for females, a roundup of vacation outfit ideas for what to wear in Hawaii, as well as a comprehensive Mexico resort packing list. They can all be easily adapted to fit any warm-weather destination! And this 15-piece beach vacation capsule wardrobe is exactly what you need to keep your suitcase nice and light.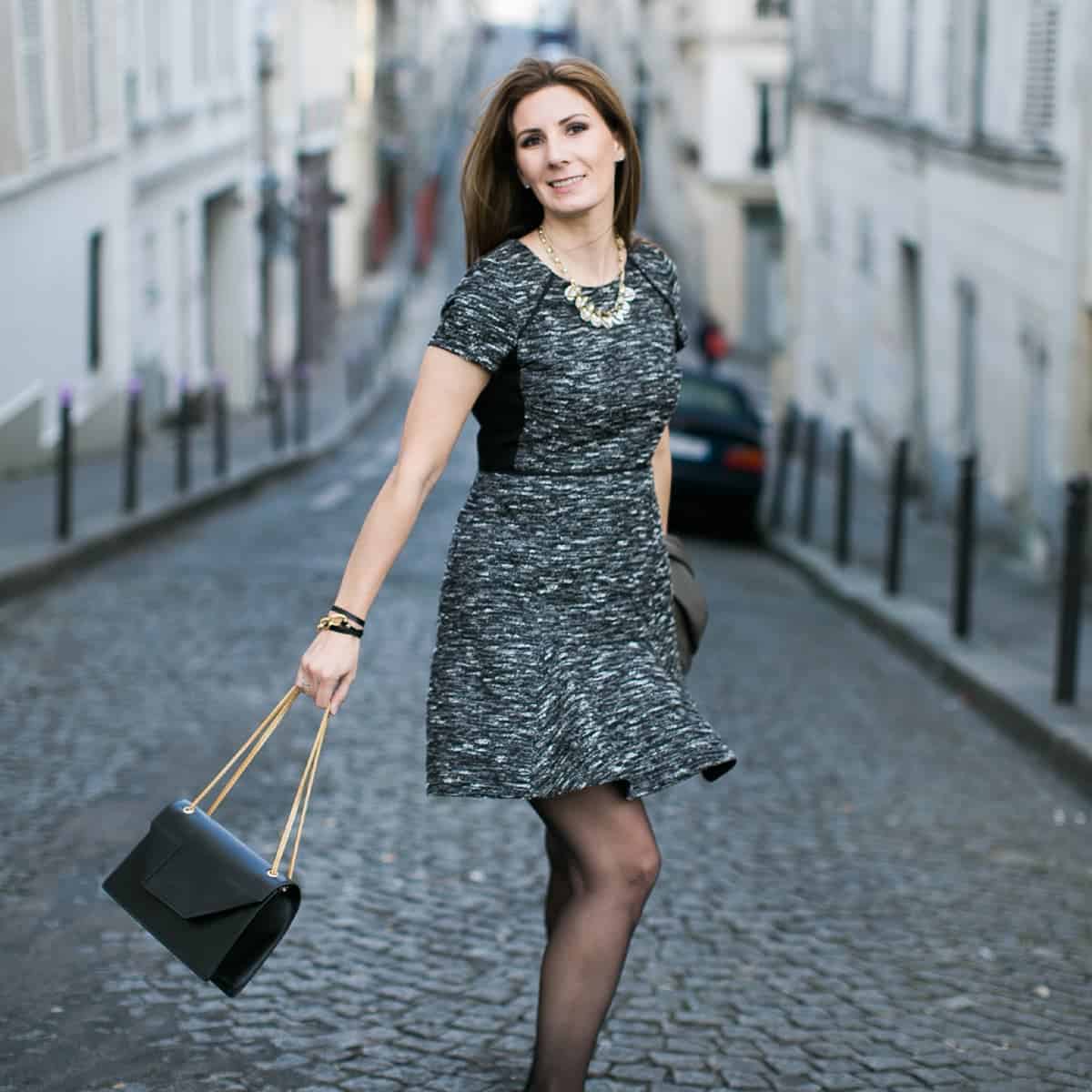 shop my favorite
TRAVEL ESSENTIALS
Ready to jet-set with ease? Discover my favorite travel products for your ultimate passport to stress-free adventures!
Frequently Asked Questions
What is appropriate resort wear?
Appropriate resort wear for women is typically a sundress, or a dressy top paired with a skirt or capri pants. For men, resort wear is usually a short-sleeve button down shirt, along with dressier shorts or lightweight pants.
Sandals are acceptable resort wear for men and women.
What do people wear at beach resorts?
During the daytime, most people at beach resorts wear swimwear to the beach or pool. Most resort guests will also wear a cover up over their swimsuit when coming from or going to the water.
In the evening, people at resorts wear dressy casual attire, such as a sundress for women and a short-sleeve shirt with lightweight shorts for men.
What is resort casual chic?
A dress code of resort casual chic refers to attire that is casual, yet dressy. A resort casual chic outfit is more elevated than just shorts and a tank top, but not as formal as business casual.
For women, a dressy sundress is perfect, and for men, shorts and a short-sleeve button down or polo shirt is a perfect resort casual chic vacation outfit.