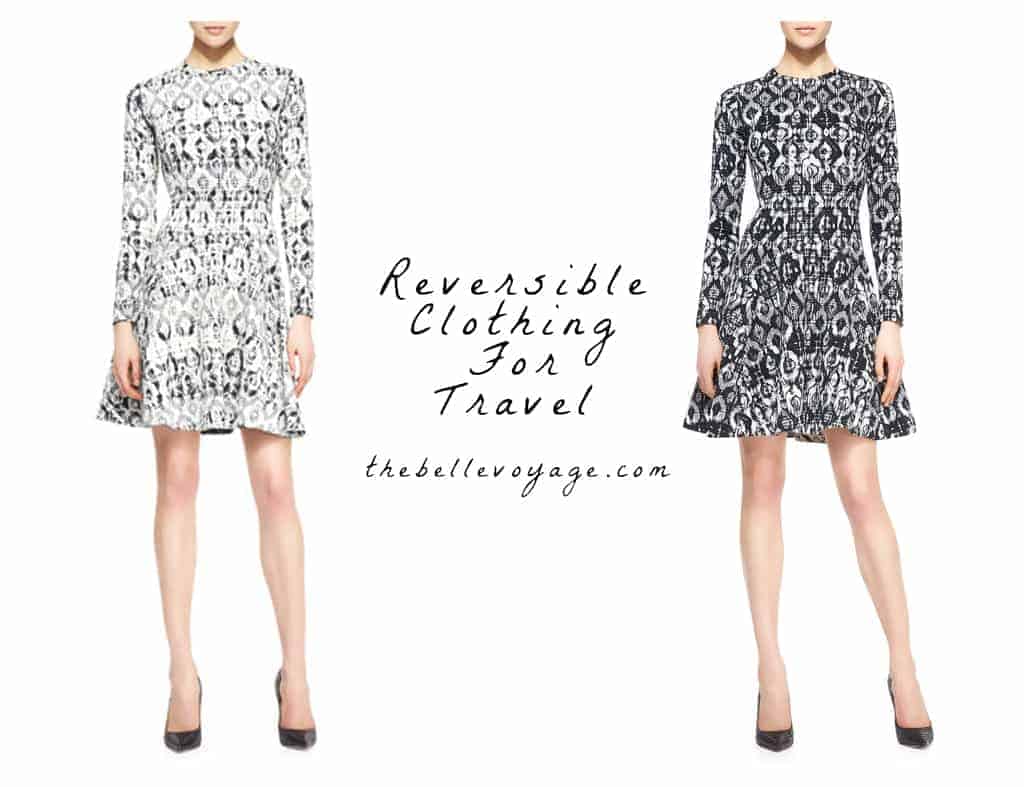 If you've read this blog for a while, you know that two of my favorite tips for packing light are:
1: Consider reversible clothing options
2: Pack a dress – I almost always do, no matter the trip
What if…..you could…..pack a reversible dress?
Wake me, I'm dreaming.
When I first thought about this in a moment of epiphany (kind of), I pictured that the overlap of reversible and dress probably wouldn't really yield any cute options.
Well I was WRONG.
In the world of reversible clothing, turns out there are a ton of adorable dresses out there!  Check out what I found.
A reversible black-to-white day-to-night dress by Elie Tahari.  This would be perfect for a business trip!
A super simple option is this dress.  It's on sale for $35 and could easily be styled in so many different ways.  This dress would be the perfect addition to the Europe trip capsule wardrobe I put together a while back.
Dresses with sleeves are another one of my packing favorites – simply because they're an entire outfit in one.  This reversible dress has sleeves and could easily be worn to almost any ocassion.
For a sleeveless option, check out this simple dress.  I love the ruching and I think it could be worn as a sundress for the daytime, but also styled with heels and jewelry for evenings out.
This dress is a different style of reversible – instead of switching it inside-out, it can be worn with either the front or back in front.  If that makes sense.  You might want to add a layer underneath though, unless you're channeling J Lo, which is totally understandable.
I'll be featuring more reversible clothing and accessories that are perfect for travel in the coming months, so stay tuned!
Liked this post?  PIN IT!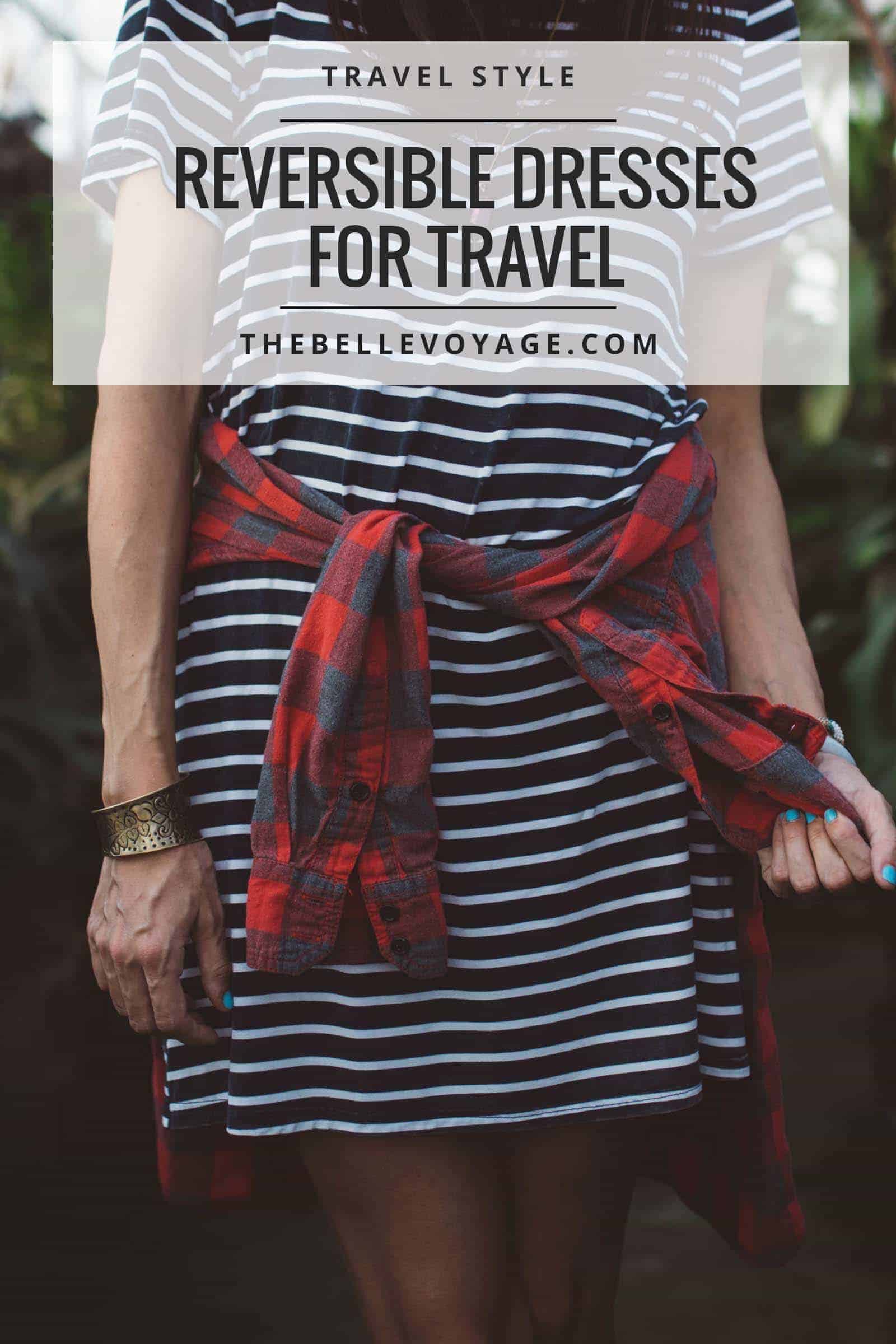 Wanna Learn to Pack a Suitcase Like a Boss?
Subscribe to download my three BEST travel planning resources:
Travel outfit planner
Pre-travel checklist
Carry on packing list