The Best Reversible Dresses for Travel
This site uses affiliate links and I may earn a small commission when you use my links and make a purchase, at no extra cost to you. 
If you're looking for a reversible dress, you've come to the right place! I've rounded up all of my favorite reversible dresses for travel, work, casual, and evening occasions. There are so many cute options, and I've included a ton of different styles, no matter what your budget is. Dresses are the ultimate versatile piece to keep in your closet or your suitcase! And finding a dress you can wear in multiple ways makes them that much better.
Read on for my top picks, including one piece of clothing that you can wear EIGHT different ways (true story).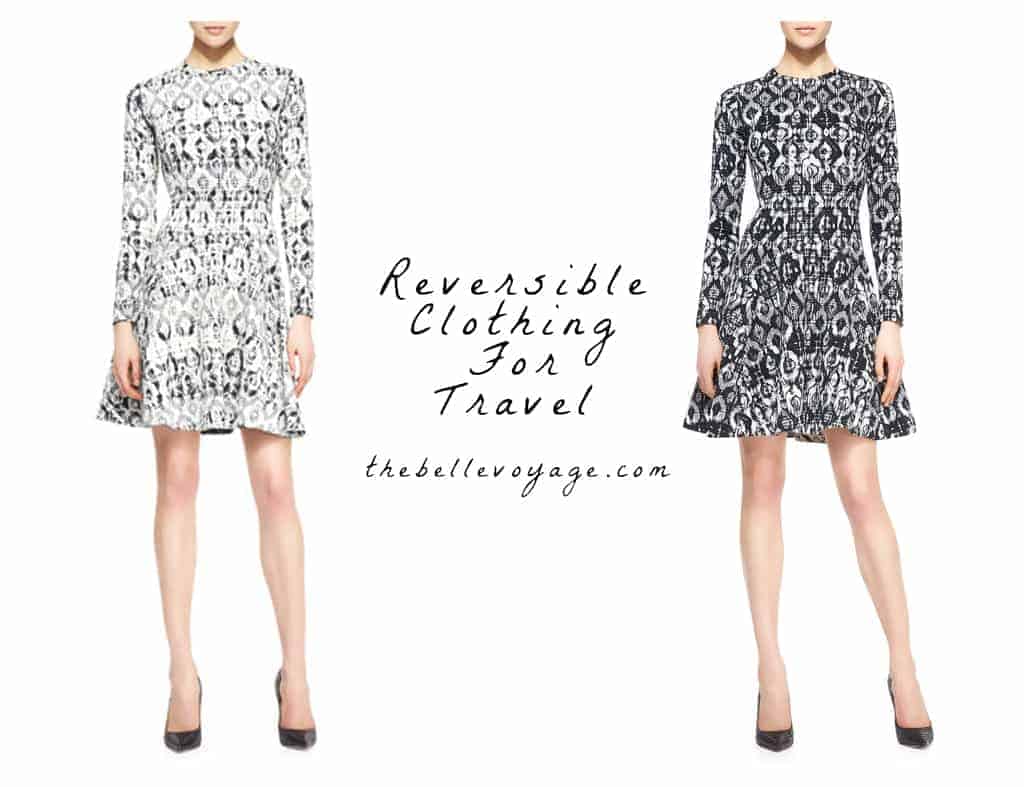 If you've read this blog for a while, you know that I love to pack light! Two of my favorite tips for packing carry on only are to always pack a dress, and to try and find reversible clothing for travel that you can wear multiple ways. In this post, I'm sharing my top picks for reversible dresses!
Versatile clothing pieces are definitely having a moment. But it's not just a trend. Because you can wear these dress styles multiple ways, they will have lasting utility beyond just a fashion trend.
Pro Tip: Some of the styles in this guide have a reversible neckline that can be worn in the front or in the back. Other styles have two different patterns on either side of the fabric, so they can be worn outside-in and inside-out.
Women's Reversible Dresses for Travel
If you're looking for a reversible dress for travel, here are a few tips.
First, try to find a dress that's made of fabric that's lightweight, so it's easy to pack. You should also look for dresses in fabrics that won't wrinkle easily, because the last thing you want to do while traveling is iron something.
Finally, the best dresses for travel are ones that are versatile. Versatility is key! Look for a piece that you can wear during the daytime, either with sneakers, sandals, or boots, but that can also be styled for nighttime, too.
Here are my top picks for dresses to toss in your suitcase for your next trip.

Reversible Work Dresses
Getting a reversible dress for work travel makes complete sense. Work clothes can often be expensive, and having one of these means that you're getting two dresses for the price of one!
Check out these versatile dress styles that are perfect for the office or for business travel.

Casual reversible dresses For Women
If you're looking for a casual reversible dress, there are plenty of options to pick from! I've included my favorites below.
These knee-length, midi, and maxi dresses are perfect for daytime and casual occasions. They would also be great dresses for vacation, so consider tossing one in your suitcase for your next trip!

Convertible Dresses
I couldn't write a post about versatile clothing without mentioning one of my favorite brands, Encircled. Encircled makes two convertible dresses that you have to check out!
If you're looking for MORE than just a reversible dress, check out these convertible ones.
What's a convertible dress? It's a dress that you can wear as an entirely different piece of clothing, such as a top, a sweater, or a scarf. Here are my favorite convertible clothing pieces from Encircled:
The Revolve Dress
Encircled's Revolve Dress can be worn SIX different ways! You can wear the neckline back to front, or front to back, either as a boatneck style, or a cowlick style.
The length of the dress is adjustable, so you can wear it as a top, a tunic, or a dress. Genius!
Check it out, along with my review and how I styled it in multiple ways.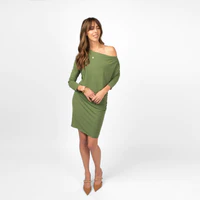 The Chrysalis Cardigan
The Chrysalis Cardigan is much more than just a cardigan! It can actually be worn EIGHT different ways, including as two different styles of a dress, a skirt, a cardigan, and a scarf.
Check it out to see how it works, and all of the different looks you can create with just a single piece of clothing.
Top Pick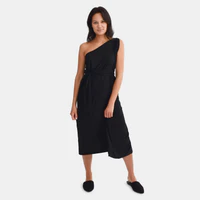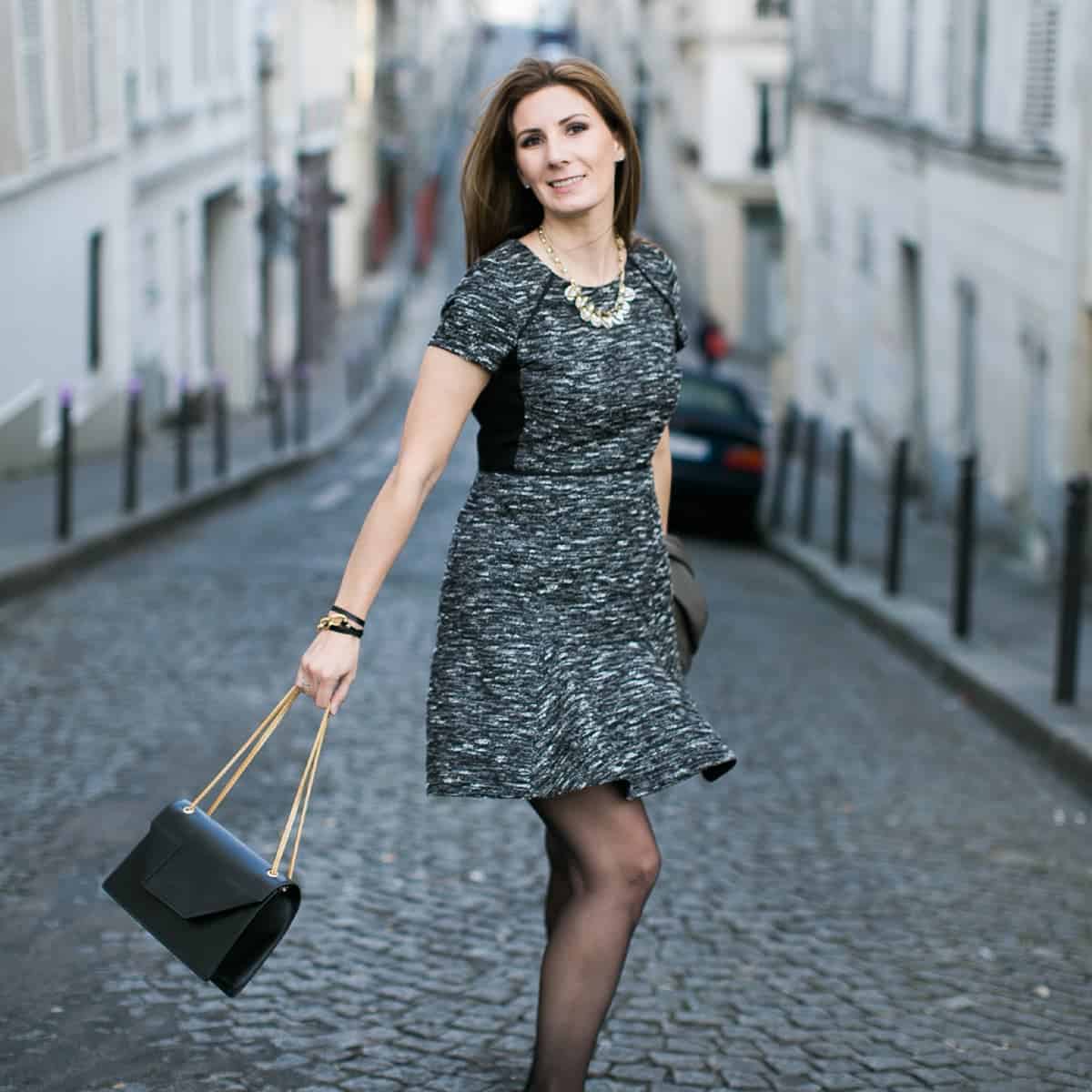 shop my favorite
TRAVEL ESSENTIALS
Ready to jet-set with ease? Discover my favorite travel products for your ultimate passport to stress-free adventures!
Reversible Evening Dresses
To round out this guide, I'm also including a few picks for styles that are perfect for evenings.
Whether you're going to a fancy dinner, a cocktail hour, or a dressy event, check out these dress styles for options that you can wear multiple ways!

Now that you've found the perfect dress, check out my other posts on travel clothing!