21 Amazing Wineries Close to Los Angeles
This site uses affiliate links and I may earn a small commission when you use my links and make a purchase, at no extra cost to you. 
In California, wine regions like Napa Valley and Sonoma County tend to get all of the attention. While the wines from both of those areas are incredible, they're way too far for a day trip from Southern California! This guide will introduce you to 21 of the best wineries close to Los Angeles that are perfect for a day trip.
Whether you're celebrating a special occasion, or just looking for a great place to spend the day, check out these amazing vineyards and tasting rooms to sample world-class wines and even enjoy live music and delicious food! It's the perfect addition to any Los Angeles 2 day itinerary.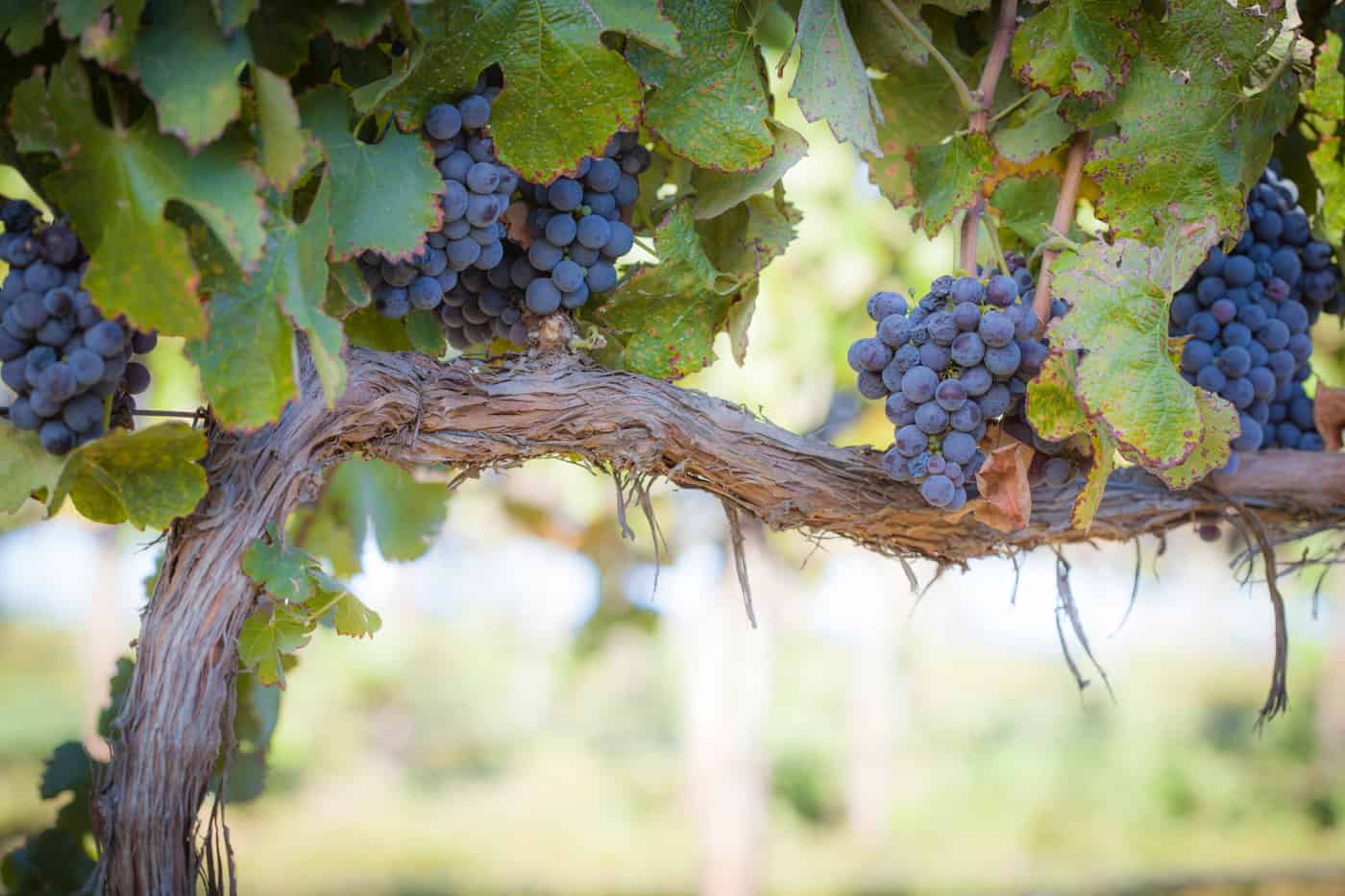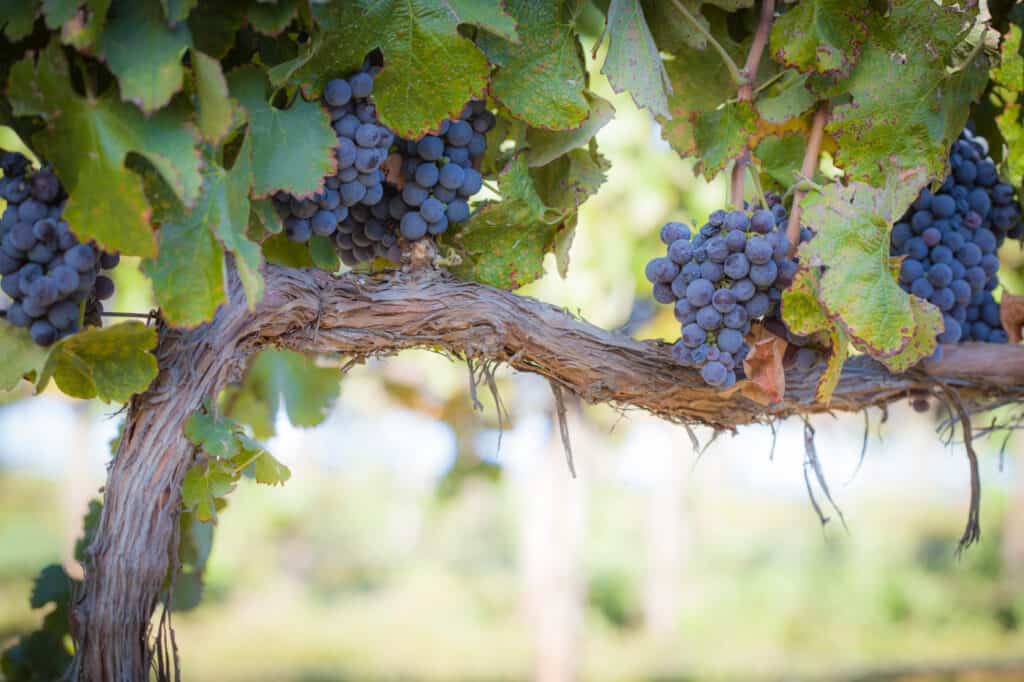 In this guide, I'm sharing the many wine regions and vineyards in Southern California that are close enough to visit as a day trip from Los Angeles. From San Diego to Santa Barbara, these wineries feature the best tasting experiences within a short drive from LA.
Visiting details can change frequently! So before you visit any of these wineries, make sure to check each winery's website to confirm their opening hours, and also see if reservations are required for tastings.
If you're planning to bring kids with you, you should also make sure to confirm any age restrictions at each winery, as some wineries are 21 and up only.
History of Winemaking in Los Angeles
Today, Napa and Sonoma are the flagship wine regions of California. Areas in the Central Coast such as Paso Robles get plenty of attention, too. (Pssst…you'll also love this Napa Valley itinerary as well as my guide to the best wine tasting in Sonoma!)
While Northern California ultimately surpassed Southern California in terms of wine production and notoriety, Los Angeles was actually the state's first wine region. The first winemaking in Los Angeles dates back to the late 1700's when missionaries had grape cuttings sent up from Mexico to produce sacramental wine.
By the 1850's, there were over 100 vineyards in the Los Angeles, from Malibu to Pasadena, and even in "downtown" Los Angeles, a town at the time of less than 5,000 people.
The Next Chapter of Wineries in LA
Ultimately, various factors contributed to the waning of wine growth and production in LA, including widespread urbanization and a plant parasite called Pierce's Disease that completely wiped out many of the area's vineyards.
Winemaking in LA may have eventually been overtaken by other industries (hello, Hollywood), but the region's foundations of mild weather and good soil mean that wine production isn't gone completely. In fact, there are tons of amazing wineries close to Los Angeles that make for the perfect place to spend a day!
Downtown Los Angeles
Did you know that there are multiple wineries right in downtown LA? It's true! If you want to stay as close to home as possible, you can go wine tasting at one of several urban wineries, right in Los Angeles, the original epicenter of the city's wine industry.
1. San Antonio Winery
Located in downtown Los Angeles, San Antonio Winery is the oldest and largest producing winery in Los Angeles. Making wine for over 100 years, four generations of the Riboli family has grown this wine business from the early 1900's to one of the most awarded wineries in California.
Maddalena Restaurant
In addition to their tasting room, San Antonio Winery is also home to Maddalena Restaurant. Maddalena has been open for over 40 years, and features freshly made pastas, organic salads, grilled meats and specialty sandwiches.
In addition to the restaurant, there's also a small gift shop on site that sells wine accessories, glassware, souvenirs, and gourmet food.
Location: 737 Lamar Street, Los Angeles, CA 90031
Hours: Monday – Thursday 9:00am – 6:00pm; Friday – Sunday: 9:00am – 7:00pm
2. Angeleno Wine Company
Just a stone's throw away in downtown Los Angeles, you'll find Angeleno Wine Company. The tasting room is housed in a 1,500 square foot warehouse that was previously a fabrication workshop. Angeleno focuses on unique varietals of wine, including Alicante Bouschet, Tannat, Graciano, Godello and Loureiro.
In addition to being one of two urban wineries in Los Angeles, Angeleno is also unique because of its supply chain. True to its name, Angeleno's wines are sourced from grapes grown locally in Los Angeles County, are naturally made, and are 100% vegan.
The tasting room is open on the weekends, where you can enjoy wines by the flight, glass or bottle. Reservations are recommended.
Location: 1646 Spring Street, Los Angeles, CA 90012
Hours: Saturday 12pm – 8pm, Sunday 12pm – 6pm
Malibu Wineries
A short yet beautiful drive up the Pacific Coast Highway from Los Angeles is Malibu, home to some of the best Los Angeles County vineyards. Wine lovers will enjoy coastal breezes off of the Pacific Ocean while sipping on some of the area's finest bottles.
3. Malibu Wines & Beer Garden
No list of the best wineries close to Los Angeles would be complete without Malibu Wines & Beer Garden.
The winery is perched up above the Pacific on the 1,100 acre Saddlerock Ranch and serves Semler and Saddlerock label wines. For beer lovers, there's also local and regional craft beer available in the beer garden. On Saturdays and Sundays, the winery also serves wood-fired pizzas from Topanga Grain Co.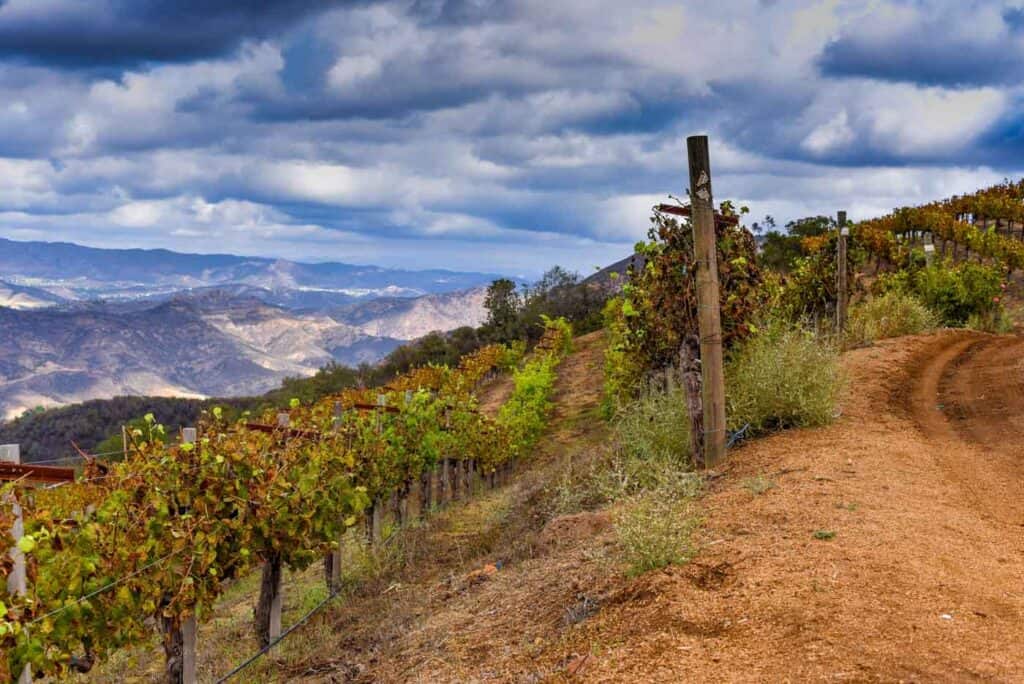 Malibu Wines & Beer Garden also hosts frequent special events, like Sunday yoga & mimosas (see you there), and a silent disco every Friday and Saturday night. Check their event calendar to see what's on!
Malibu Wine Tours
If you're interested in a wine tour, the winery also offers several tour options, including a 4×4 tour, formerly known as the uber-popular Malibu Wine Safari.
The 2-hour tour takes you through the ranch in a 4×4 vehicle, where you'll stop at various locations on the ranch to take in sweeping vistas, meet some of the ranch animals, and even view Chumash Native American cave paintings.
Location: 23130 Sherman Way, West Hills, CA 91307
Hours: Sunday – Thursday 12pm – 7pm; Friday & Saturday: 12pm – 9pm
4. Cielo Farms Malibu
Nestled in the Santa Monica Mountains, you'll find Cielo Farms Malibu. Family owned and operated since 1999, this winery is known for its great wine, as well as the stunning panoramic views you'll enjoy when you visit.
Unique to Cielo is the winery's gorgeous Tuscan-inspired estate that sits on over 30 acres of land among a grove of olive trees. You'll feel transported far from Los Angeles, even though the winery is such a short drive away.
Reserve a table at "The Barn", and take in the views of the mountains while you taste a flight of Cielo's Woodstock and Estate wines. There's also a selection of small plates and pizzas available on the weekends.
Location: 31424 Mulholland Way, Malibu, CA 90265
Hours: Varies by day; check website for details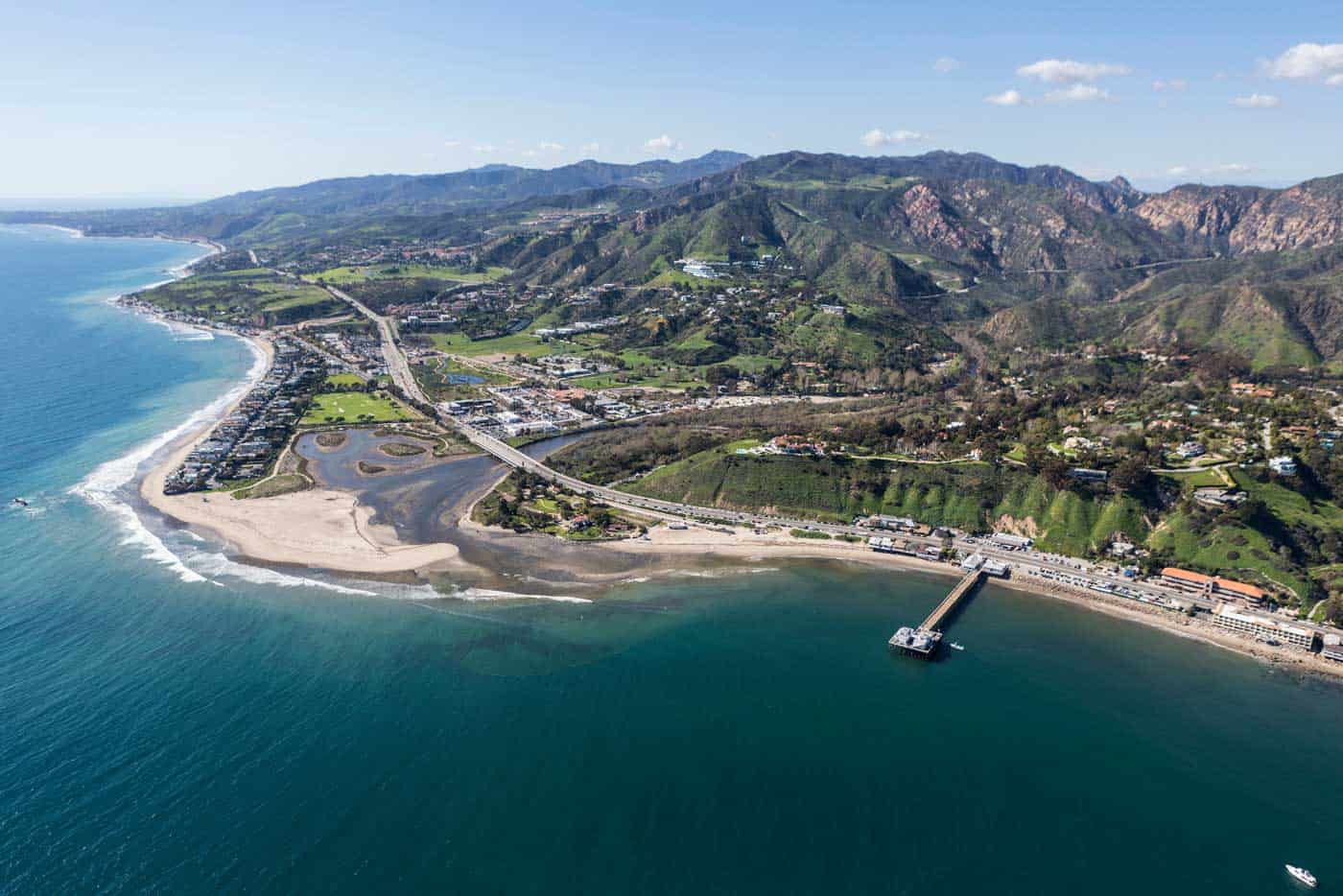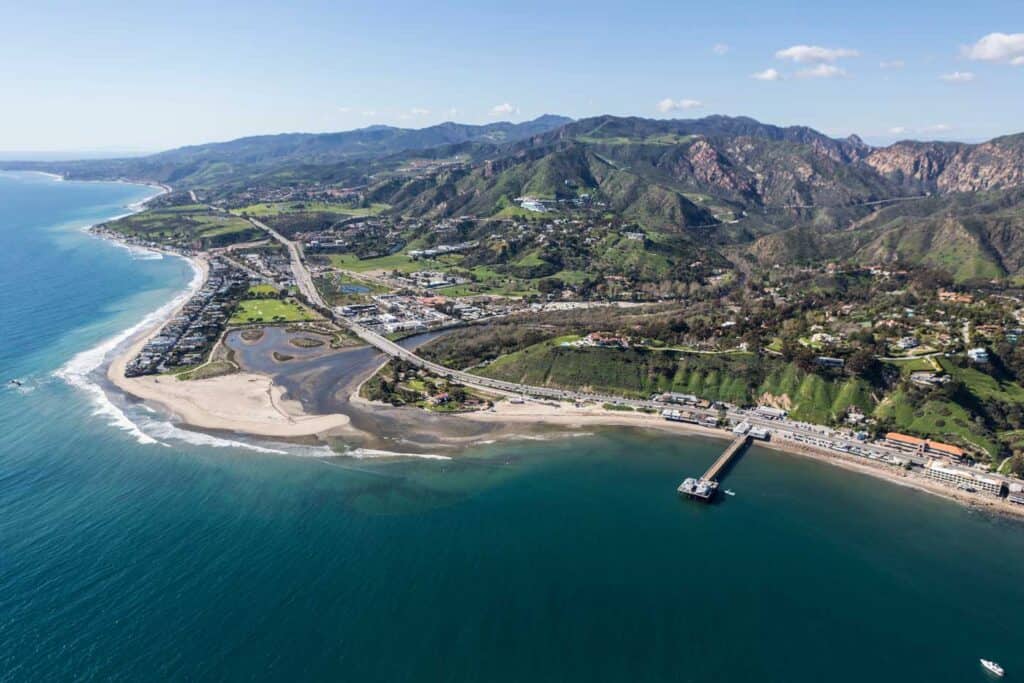 5. Rosenthal Winery
If you enjoy the surf culture of Malibu, you'll love Rosenthal Winery.
The Rosenthal Malibu Estate Tasting Room is located directly across from the beach in Malibu. It's an ideal place to spend a sunny afternoon. After all, it's the only winery near Los Angeles where you can taste wine while enjoying beachside views!
Malibu's First Vineyard
Rosenthal is Malibu's first vineyard, with its first vines planted in 1987. Interesting factoid: the Rosenthal Estate is its own American Viticulture Area: Malibu Newton Canyon A.V.A.
That means that no other wines in the world include grapes grown in this area. In other words: Rosenthal is literally in a class of its own.
You can bring your own picnic lunch to Rosenthal. The winery also has food trucks on Saturdays and Sundays. Reservations are recommended but not required.
Location: 18741 Pacific Coast Highway, Malibu, CA 90265
Hours: Varies by day; check website for details
6. Cornell Winery
Located in between Malibu and Agoura Hills is the tiny town of Cornell, CA. Just outside of the town, you'll find the rustic-chic Cornell Winery tasting room.
Cornell Winery was named for the town itself (which was in turn, named after Ezra Cornell, who founded the New York university of the same name).
Wine tasting at Cornell includes a 3 wine self-guided flight of wines that are local to the area: anywhere from LA to Monterey (with the occasional Sonoma or Napa wine thrown in for kicks).
If you want to enjoy a meal with your wine tasting, the Old Place Restaurant is just next door. No reservations are required to visit Cornell.
Location: 29975 Mulholland Hwy, Old Agoura, CA 91301
Hours: Varies by day; check website for details
7. Cavaletti Vineyards
Beginning with their first harvest in 2016, Cavaletti Vineyards is focused on reinvigorating the wine growing region of Ventura and Los Angeles Counties. With a goal of producing world-class wines from this region using organic practices, Cavaletti sources grapes from Los Alamos to Rancho Cucamonga.
Visiting Cavaletti is perfect if you're looking to taste great wine without the extras. It's a laid-back setting, without a fancy tasting room or panoramic vineyard view. Instead, the focus of the visit is the wine itself.
Whether you enjoy red, white, or rosé, there will be a glass (or bottle) you'll enjoy at Cavaletti. Varietals you can taste at Cavaletti include Chardonnay, Rosé, Syrah, Nebbiolo, Sangiovese, Tempranillo and Grenache.
Reservations are recommended, but not required.
Location: 165 Poindexter Avenue, Suite D, Moorpark CA 93021
Hours: Saturday & Sunday, 12pm – 6pm
Ojai Valley Wineries
Located just northwest of Los Angeles, the scenic Ojai Valley (pronounced Oh-hi) is a popular tourist destination known for its boutique hotels and abundant hiking trails.
As an agricultural center, it's also home to several wineries close to Los Angeles. These Ojai wineries are located about 1.5 hours from LA, making them close enough for a day trip.
8. Ojai Vineyard
With over four decades of winemaking experience, Ojai Vineyards is perhaps the best-known of the wineries in Ojai.
Syrah is the flagship varietal at Ojai Vineyards, but they also make many other wines including Chardonnay, Pinot Noir, and multiple different blends and annual productions. The tasting room at Ojai Vineyard is open daily, with tastings inside and on the outdoor patio. There are over 300 wines that you can enjoy!
Reservations are recommended to visit the tasting room. There isn't any food served there, but you can bring in outside food or a picnic.
Location: 109 S. Montgomery St., Ojai, CA 93023
Hours: Daily, 12pm – 5pm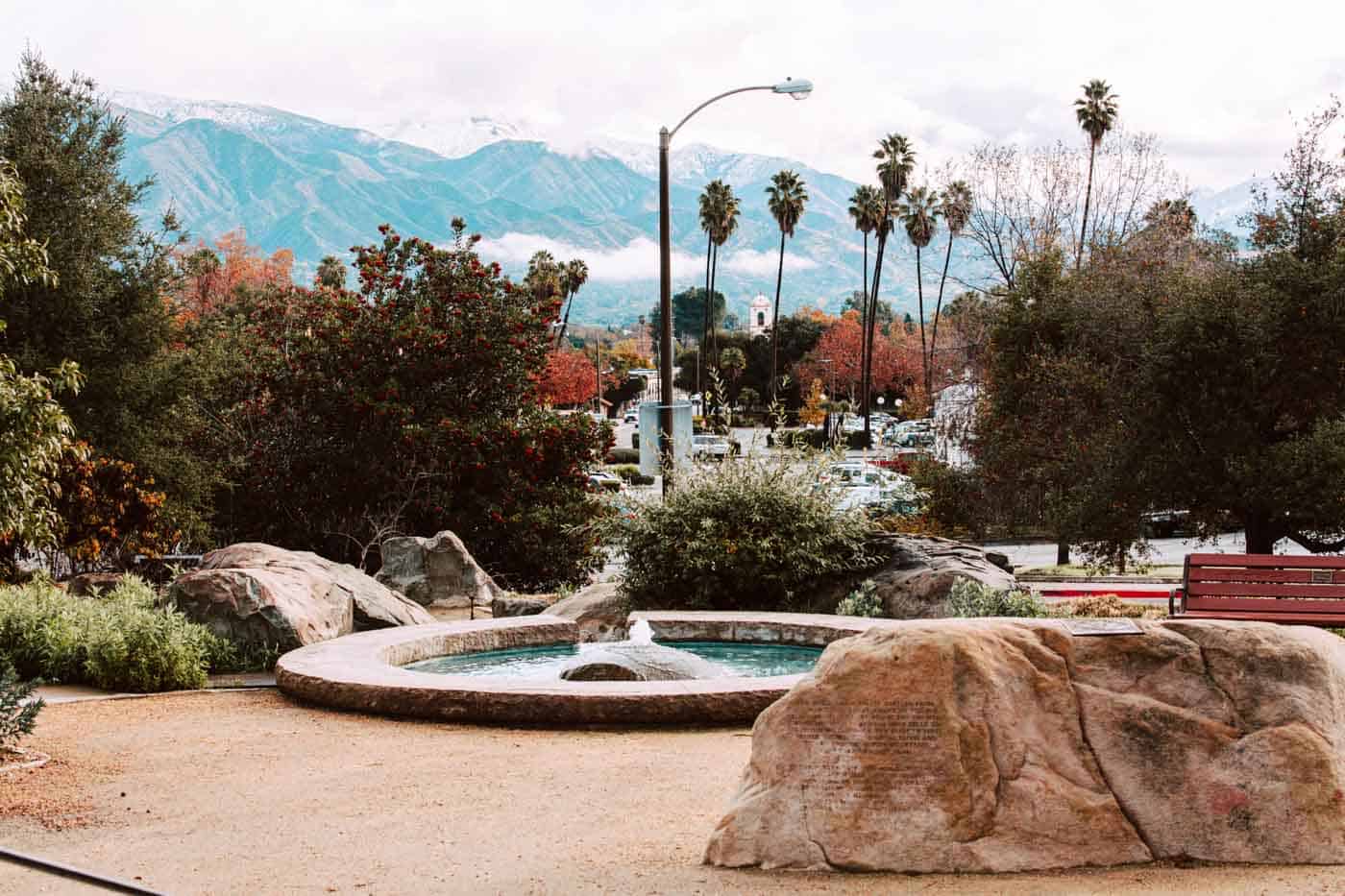 9. Casa Barranca
Located in the heart of downtown Ojai, Casa Barranca was the first certified organic winery in the Santa Barbara region. Casa Barranca produces natural, organic wines, including Chardonnay, Marsanne, Sauvignon Blanc, Cabernet Sauvignon, Pinot Noir, and more.
The tasting room at Casa Barranca is tucked in Ojai's downtown arcade and is made in the Arts & Crafts architectural style, consistent with its historic location. In other words: it's warm and charming. Reservations are not required for parties of less than 6 people.
Location: 208 E Ojai Avenue, Ojai, CA 93023
Hours: Sunday – Thursday 12pm – 5pm, Friday – Saturday 12pm – 6pm
10. Topa Mountain Winery
Also located in downtown Ojai is Topa Mountain Winery. Named for the mountain range it sits underneath, Topa produces estate-grown wines from grapes grown on-site, as well as other wines produced with grapes from neighboring farms and elsewhere in Santa Barbara County.
While they don't offer tours of their winery or vineyard, Topa Mountain Winery's tasting room is open to the public. Reservations are required to visit Topa Mountain Winery, so be sure to make a booking in advance.
When you visit, you can enjoy one of the winery's classic varietals such as Syrah, Grenache, or Viognier. The Viognier sounds absolutely delicious to me! Or, enjoy one of the newer varietals such as Tempranillo, Barbara, Carmenere and Touring Nationale.
Location: 821 W. Ojai Avenue, Ojai, CA 93023
Hours: Opens daily at 12pm; last reservation at 5pm
Santa Barbara Wine Country
Santa Barbara County is home to many of Southern California's best wine regions, including the Santa Ynez and Santa Maria Valleys.
At the heart of Santa Barbara Wine Country is the city of Santa Barbara itself, a charming beach community and home to a variety of nearby tasting rooms.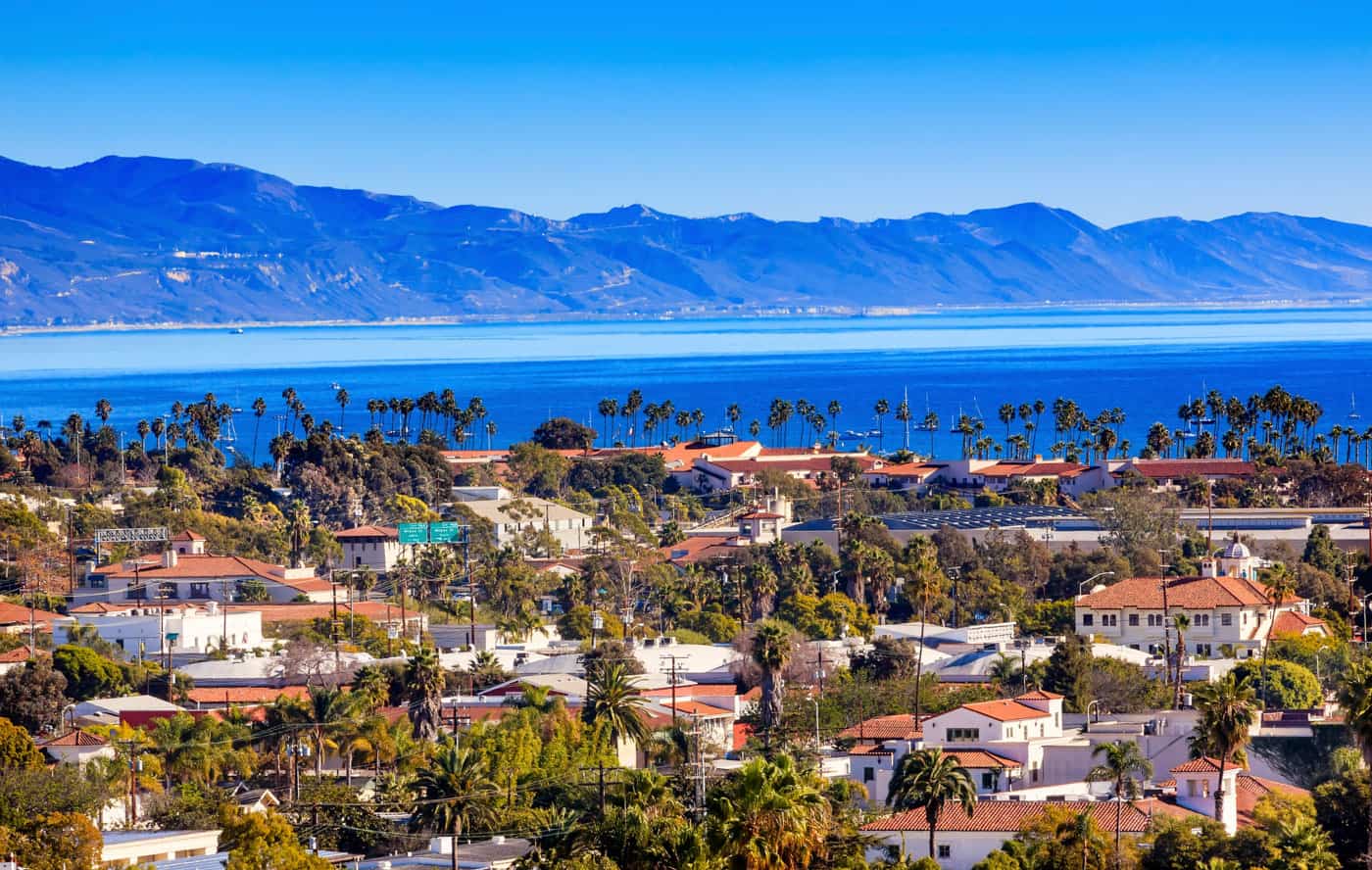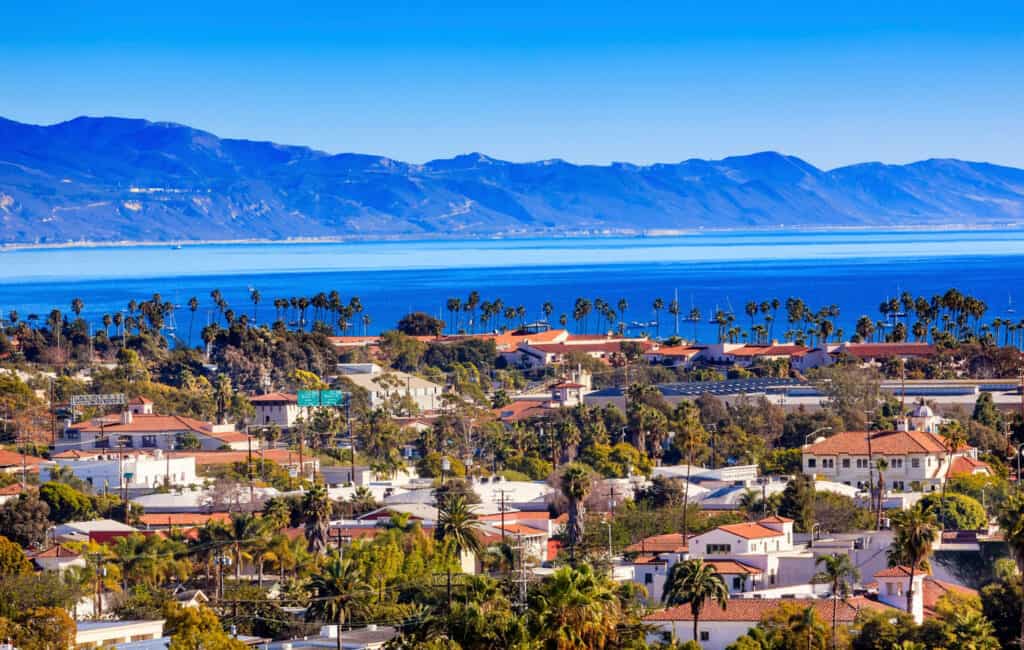 11. Santa Barbara Urban Wine Trail
The Santa Barbara Urban Wine Trail is a cluster of more than 30 wineries in and around downtown Santa Barbara.
I haven't listed all of the wineries here individually, but you could easily take a day trip from LA to visit this area, since the wineries here are all located so close to one another.
Many are also located in close proximity to the train station in Santa Barbara, which is a great way to get in between Santa Barbara and LA, especially if you're planning to enjoy different wines.
The Urban Wine Trail spans six neighborhoods: Summerland, Goleta, Downtown, Midtown, Presidio, and the Funk Zone (count me in). Navigate your trip with the easy-to-use wine trail map, and pick up a discount card that you can use at all of the participating wineries.
Location: Varies
Hours: Varies by winery; check individual websites for details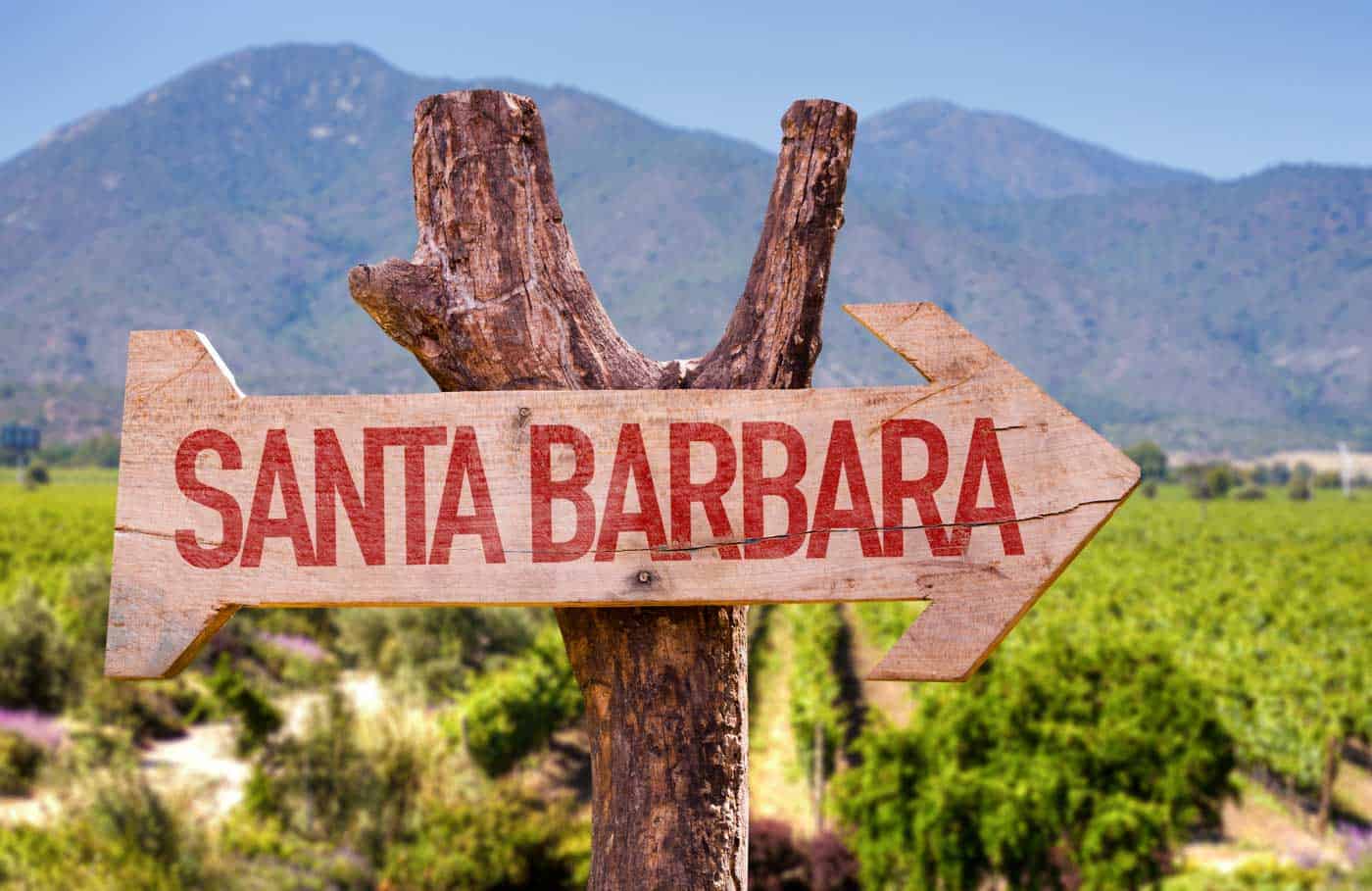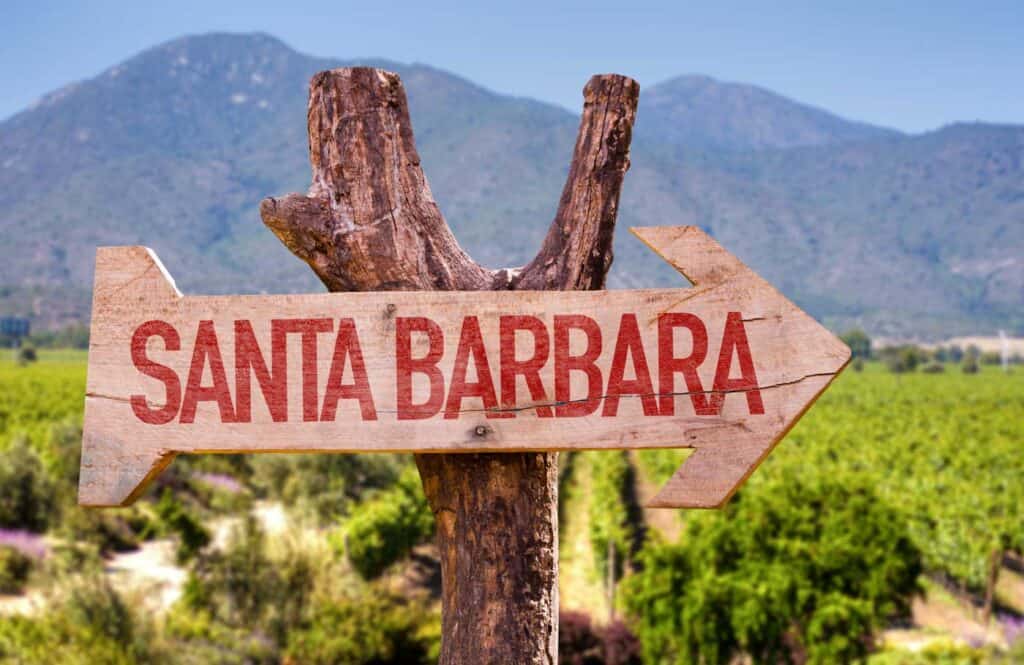 Santa Ynez Valley Wine REgion
Just north of Santa Barbara is the Santa Ynez Valley AVA. The valley has around 120 wineries that are open to the public, and all are close enough to Los Angeles to make for a great day trip.
If you feel like venturing further, this Paso Robles itinerary is perfect for you!
Los Olivos
Tucked in the Santa Ynez Valley is the charming, historic town of Los Olivos. If you're visiting the Santa Ynez Valley from LA for a day of wine tasting, I recommend stopping in Los Olivos to grab a bite to eat during the day (check out Bar Le Cote or Panino Los Olivos).
12. Melville
If you only visit one winery in the Santa Ynez Valley, I recommend visiting Melville. I've been enjoying their wines for years (the Pinot Noir is my absolute favorite) and have been lucky enough to visit their estate winery in the Santa Rita Hills a few times in person, too.
A tasting flight of 5 pours is a very reasonable $25 per person. You can purchase small bites (cheese, charcuterie, and hummus) to go along with your wines, but I highly recommend bringing a picnic with you to enjoy under their giant shady trees. It's the perfect place to enjoy a glass of wine (or two)!
If you're interested in a tour, they have a few 90-minute tour options that you can reserve in advance, as well.
Location: 5185 East Hwy 246, Lompoc, CA
Hours: Sunday – Thursday 11-4pm; Friday and Saturday 11-5pm
13. BABCOCK Winery
If you only visit TWO wineries in the Santa Ynez Valley, make the second one Babcock Winery! The wines at Babcock are incredible – specifically their Pinot Noir and Chardonnay. When you visit, you can choose from two different wine flights, or wines by the glass or bottle. Snacks are available for purchase.
One of the most unique things about Babcock is its tasting room, which is a relatively recent addition to the winery and creates an atmosphere that's a breath of fresh air in the world of opulent wine tasting rooms.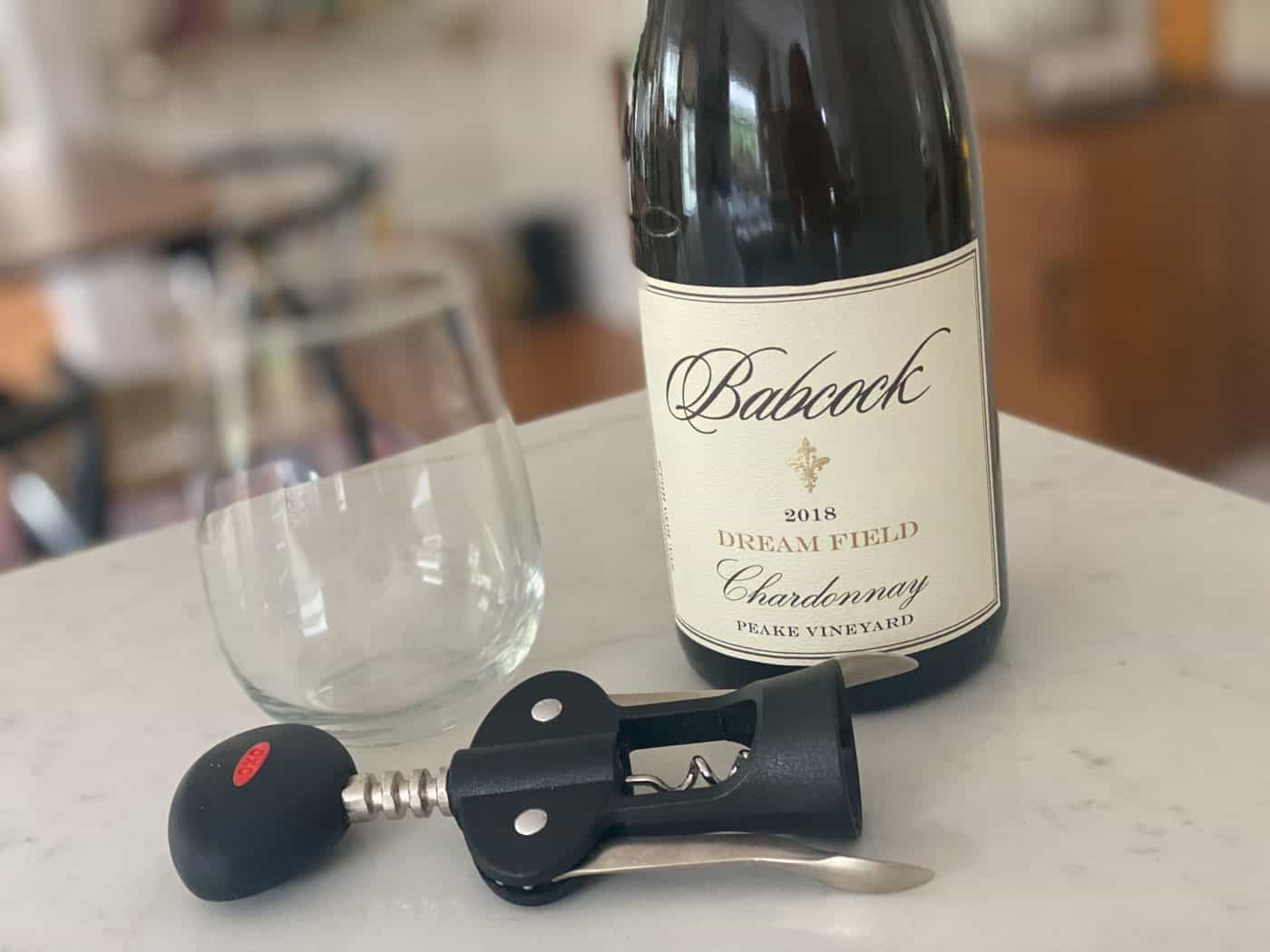 The tasting room is a vast array of vintage memorabilia – but, like, the cool kind. A little bit rock-n-roll, a little bit retro, it's filled with records, decor, and other treasures from the 60's, 70's and 80's. You can sip wines and enjoy the scene while nostalgic tunes play in the background.
Location: 5175 CA-246, Lompoc CA 93436
Hours: Sunday – Thursday 11am- 5:30pm, Friday & Saturday 11am-6pm
14. Sunstone Winery
Ever since I saw a photo of Sunstone Winery, I have wanted to visit this vineyard. With its French Provencal countryside setting and stunning villa, it's got to be one of the most beautiful wineries I've ever seen!
The vineyard was first planted in 1990, and has been producing organically-grown wine for over three decades. Wine connoisseurs will love their renowned Rhone varietals, especially their Viognier and Syrah, both of which have been rated 90+ points by Wine Enthusiast.
Sunstone Villa
The centerpiece of the gorgeous grounds at Sunstone is the 8,500 square foot villa perched on the hillside above the winery. Built entirely from reclaimed materials and antiques from France, the villa is an absolute masterpiece and is available to wine club members to enjoy.
If you visit the tasting room at Sunstone, you can enjoy different wines by the glass or bottle, or try a tasting flight for $25 per person.
Location: 125 Refugio Road, Santa Ynez, CA 93460
Hours: Open daily 11-5pm
Temecula Valley Wine Region
If you'd prefer to head south of LA, Temecula is located only 1.5 hours from Los Angeles, so it's one of the best areas to visit wineries and vineyards near LA. That makes it very easy to do some Temecula wine tasting from LA!
Temecula Wine Country is home to nearly 50 wineries, as well as many varietals of wine, including Cabernet Sauvignon, Chardonnay, Merlot and Sauvignon Blanc, to name a few.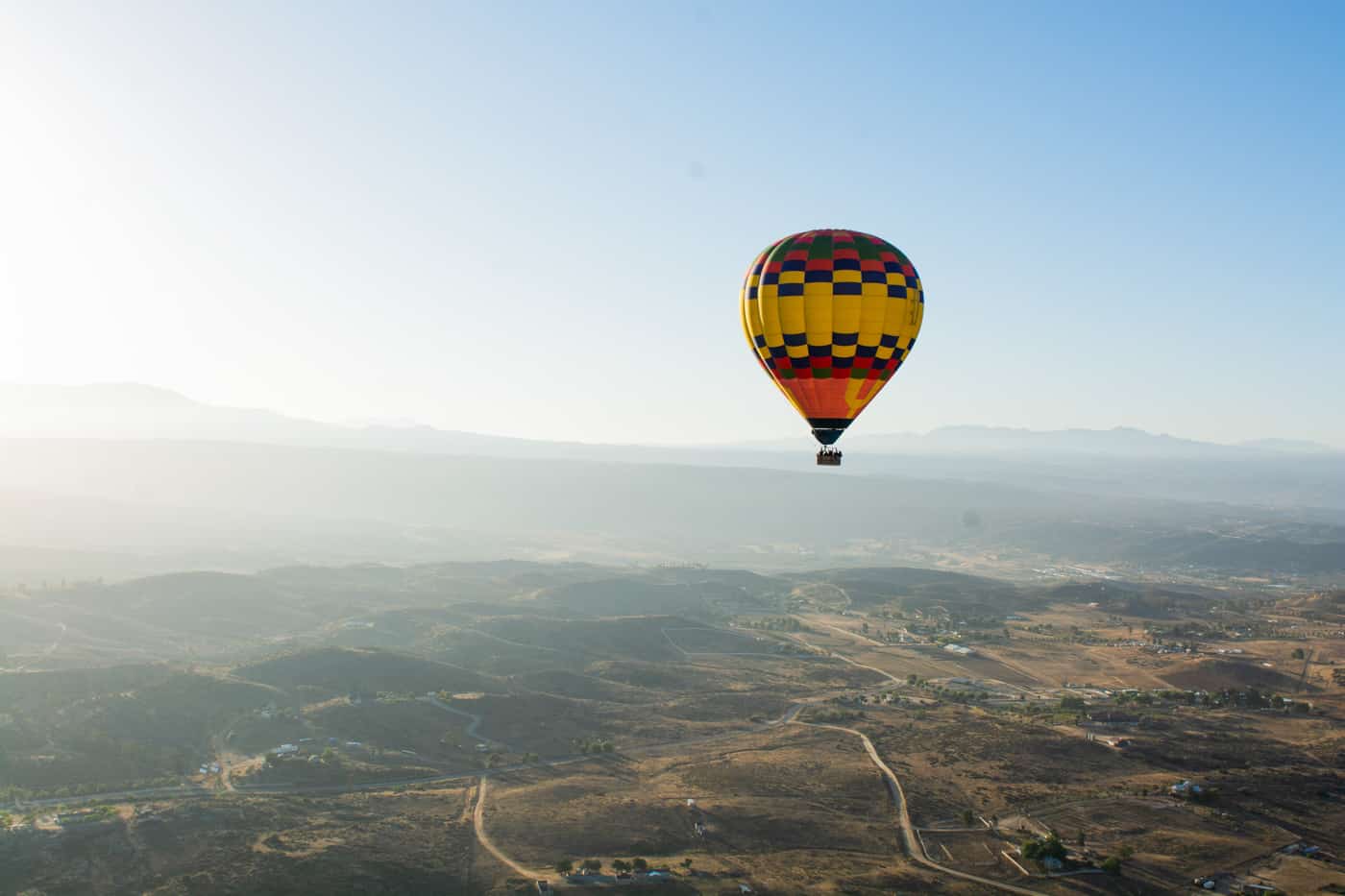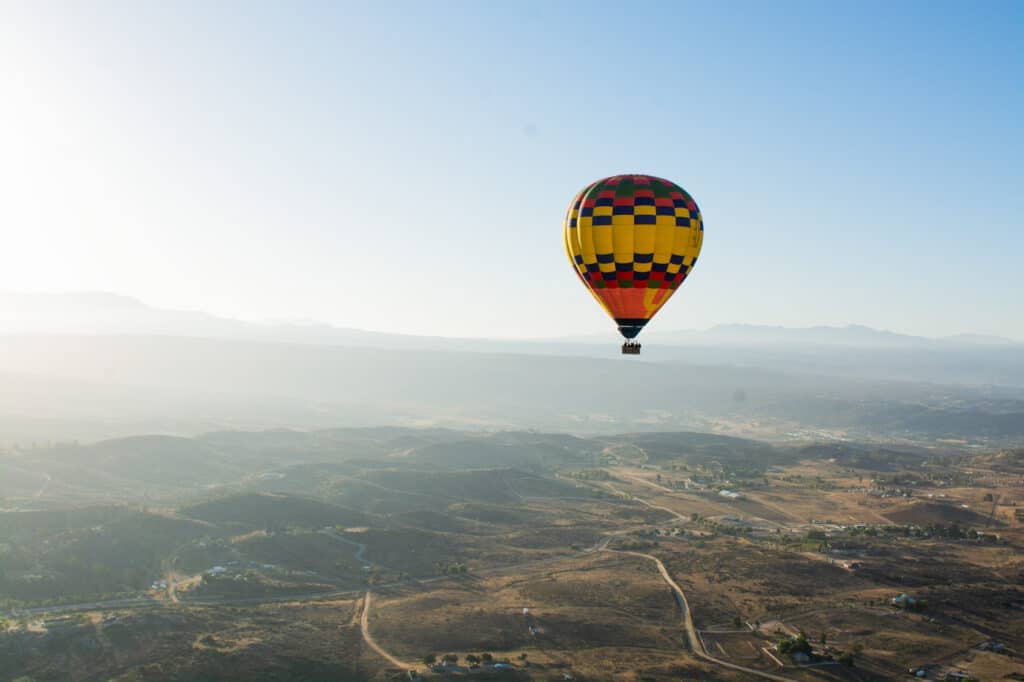 15. Akash Winery
Akash Winery just might be my favorite winery in Temecula. That's saying a lot, since as a local San Diegan, I'm in Temecula often.
Akash is the ideal place to spend a leisurely afternoon outside. The winery has a gigantic terrace with panoramic views over the surrounding vineyards. I love soaking up the sun at Akash in the warmer months, and they've also got tons of outdoor fire pits to keep you toasty on cooler days.
Five days a week, Akash hosts different food trucks, so you can order some delicious eats to snack on while you enjoy a bottle or glass of wine. The winery often has live music entertainment, so it's the perfect place to spend an afternoon. Reservations aren't required.
Location: 39730 Calle Contento, Temecula, CA 92591
Hours: Vary by day; check website for details
16. Bottaia Winery
Opened in 2018, Bottaia is one of the more recent additions to the Temecula Valley. The vibe at Bottaia is sleek, modern, and minimalist luxury.
Most people come to Bottaia to do tastings out on their patio, which overlooks the acres of vineyards on the estate and is one of the most beautiful spots in Temecula.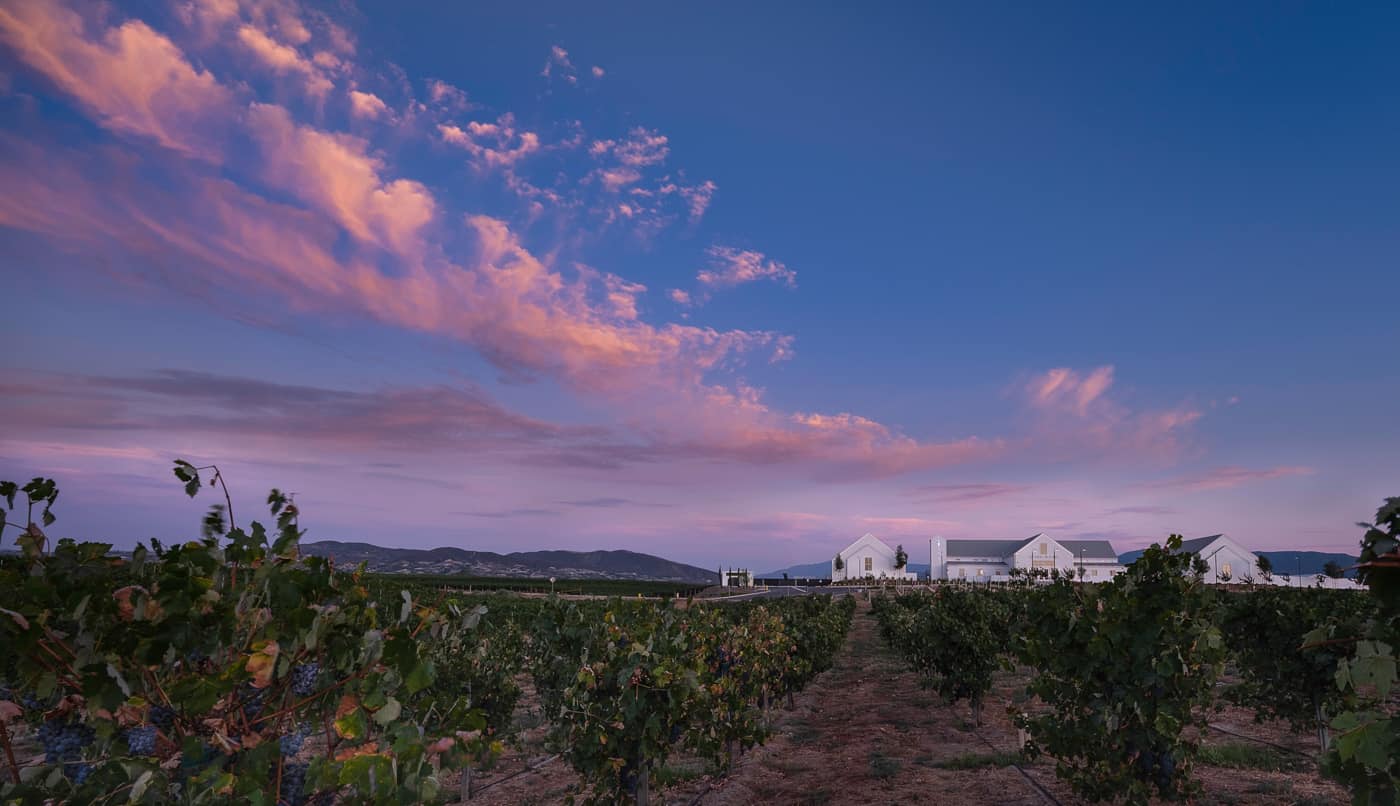 The wines at Bottaia are primarily Italian varietals, both red and white. I especially love their library wines, including a Barbera and a Montepulciano.
If you're visiting during the summer, it's also worth checking out the Pool at Bottaia. You can buy a day pass to enjoy poolside lounging, with food and drink service.
Location: 35601 Rancho California Road, Temecula CA 92521
Hours: Wednesday – Sunday, 12pm – 7pm
17. Doffo Wines
If you enjoy red wine varietals, I recommend visiting Doffo Winery in the Temecula Valley. Doffo has a rich family heritage, which is a fascinating story of entrepreneurship and passion. Doffo is also much smaller than other wineries in Temecula, so the tasting experience is very personalized.
Reservations aren't required to visit Doffo, but they're encouraged since space is limited. At the tasting, you can enjoy wine flights, or select a glass or bottle from their wine list.
If you visit Doffo, you'll also get to see part of the family's MotoDoffo vintage motorcycle collection. The collection, started by Marcelo Doffo, consists of over 100 motorcycles and scooters spanning 8 decades.
Location: 36083 Summitville St., Temecula, CA 92592
Hours: Sunday – Thursday 11am-5pm, Friday and Saturday 11am-6pm.
Orange County Wineries
Located just 45 minutes south of Los Angeles, there are several wineries located in Laguna Beach, a picture-perfect seaside town in Orange County.
I discovered these three wineries last time I visited Orange County, and loved all of the unique varietals that were available for tasting.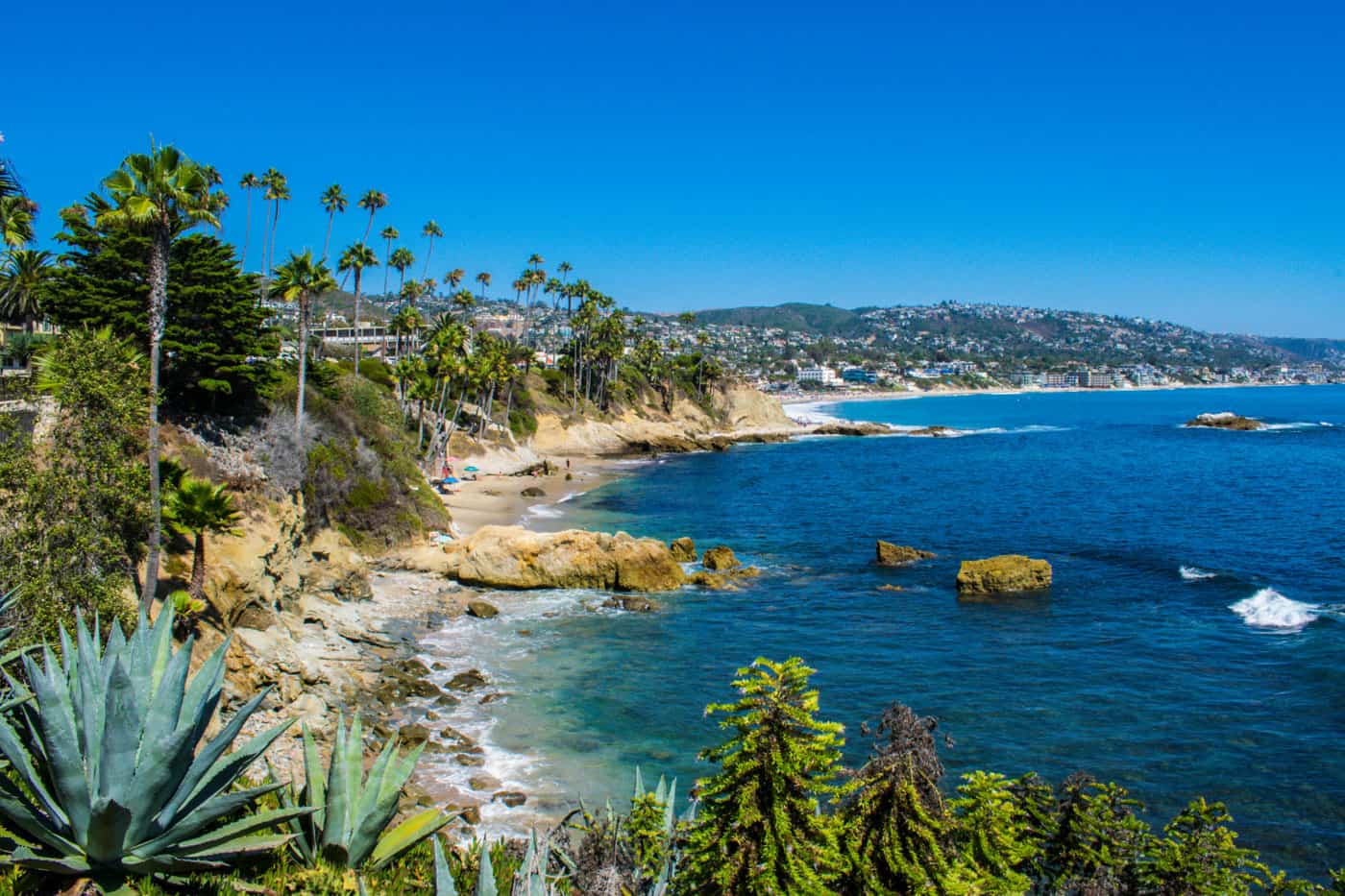 18. Laguna Canyon Winery
Laguna Canyon Winery is a boutique urban winery tucked into the canyon between Laguna Beach and the more populated areas of Orange County. It's Orange County's first urban winery, and is best known for its red wine varietals, including Petite Syrah, Cabernet Sauvignon, and Cabernet Franc.
Tasting at Laguna Canyon is always a really fun, interactive experience. The wine is served from automated machines, while videos of live rock-n-roll bands plays on the 10′ wall-mounted screen inside the tasting room.
Once you've sampled the wines at Laguna Canyon, you can check out some of the other wineries in Laguna, or head into the quaint downtown area to explore the boutiques, restaurants and galleries. Or just enjoy a day at the beach!
Location: 2133 Laguna Canyon Road, Laguna Beach, CA 92651
Hours: Tuesday – Sunday 12pm – 5:30pm, closed on Mondays
19. McClain Cellars
McClain Cellars produces wine with grapes from the Santa Ynez Valley in Santa Barbara County, but the winery's tasting rooms are located in Laguna Beach. It is the only black-owned winery in Santa Barbara and Orange Counties, and produces 31 varietals of wine.
How cool is this? Every month, the winery chooses one of its wine flights to support a different charity. When visiting the tasting room, guests can choose a charity wine flight, or another selection from the wine list. Proceeds from charity flights are granted to the specific organization each month.
There are two place in Laguna where you can taste McClain Cellars wines. A large, modern industrial-luxe tasting lounge located in "The Hive" on Laguna Canyon Road, and a smaller cellar on Forest Avenue in downtown Laguna. Reservations are recommended at both locations.
Location: 849 Laguna Canyon Road, Laguna Beach, CA 92651
Hours: Varies; check website for details
Oceanside Wineries
You might not expect Oceanside to be on the list of where to go wine tasting near Los Angeles. But I recently visited Oceanside just to check out their wine bars and tasting rooms, and found a few that I can't wait to go back to.
If you're looking for wineries close to Los Angeles, Oceanside is a great choice. It's only 1.5 hours from LA, and it is easily accessible by car or train for a wine tasting day trip.
20. Coomber Craft Wines
Coomber Craft Wines is an urban winery and tasting room in downtown Oceanside. Opened in 2019, their tasting room is relaxing, casual, and inviting.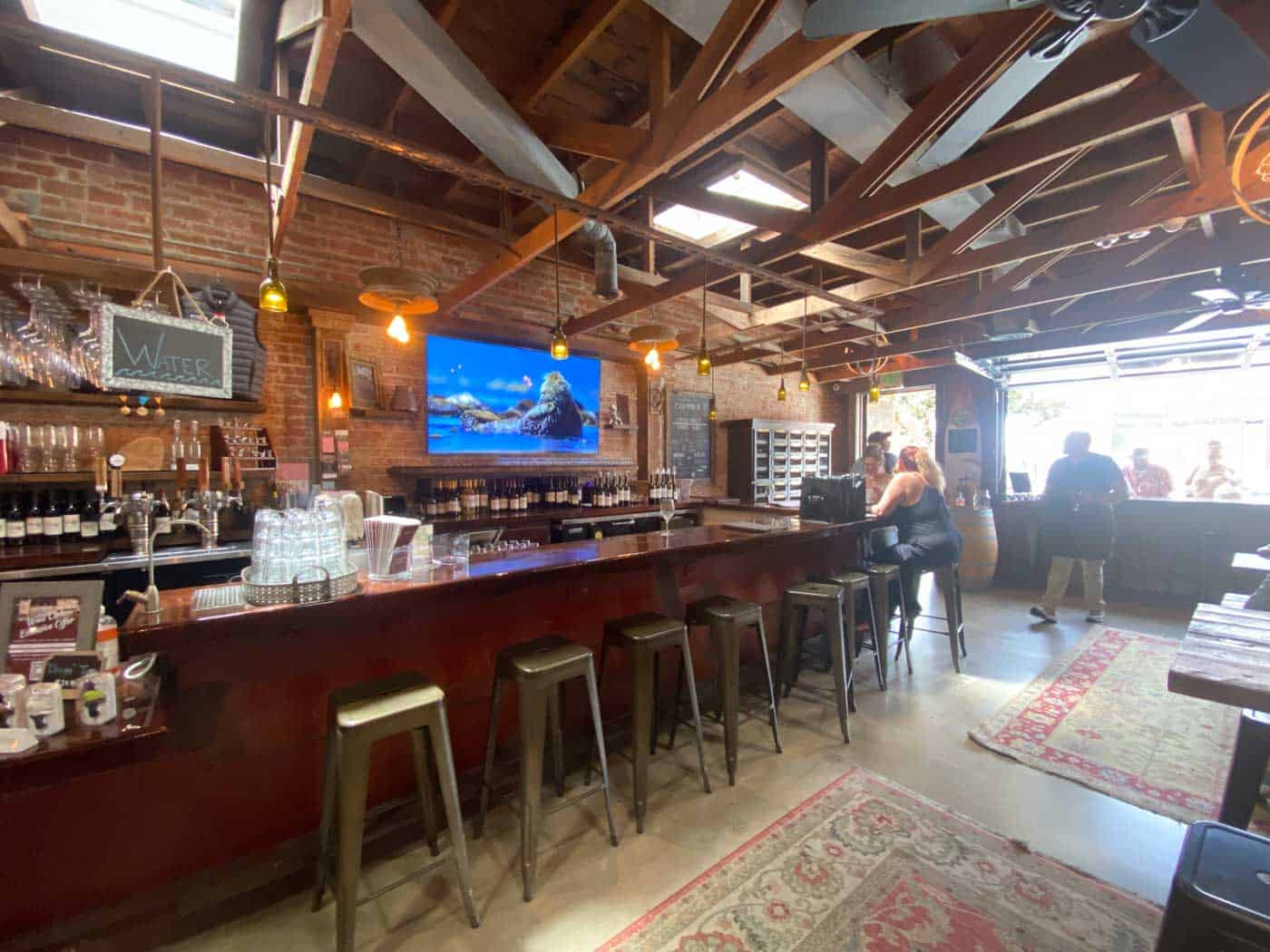 The Coomber family has a love for animals – both their own, and also those in need. The tasting room is pet-friendly, and the day I visited, they were hosting a dog adoption event on their patio. It was hard to resist bringing home another family member, but you can bet I'll be back!
The outdoor patio at Coomber is the perfect place for a picnic lunch. Snacks are available for purchase, or you can bring your own lunch or dinner to enjoy – there's plenty of restaurants close by to choose from. They also feature live music on their patio between 5:30 and 9pm, 7 days a week.
Location: 611 Mission Avenue, Oceanside, CA 92054
Hours: Monday – Friday 4pm – 9pm, Saturday and Sunday 12pm – 9pm
21. Orfila Winery
Orfila Winery is an award-winning, small production winery in San Diego. The vineyard itself is located in Escondido, but they have a tasting room in Oceanside that's located within the central business district.
Orfila produces primarily Italian and French varietals of wine, including those from the Rhone Valley, Burgundy and Bordeaux. The winery sources grapes both from its own estate, but also from other vineyards in Sonoma, San Luis Obispo, and Santa Barbara Counties.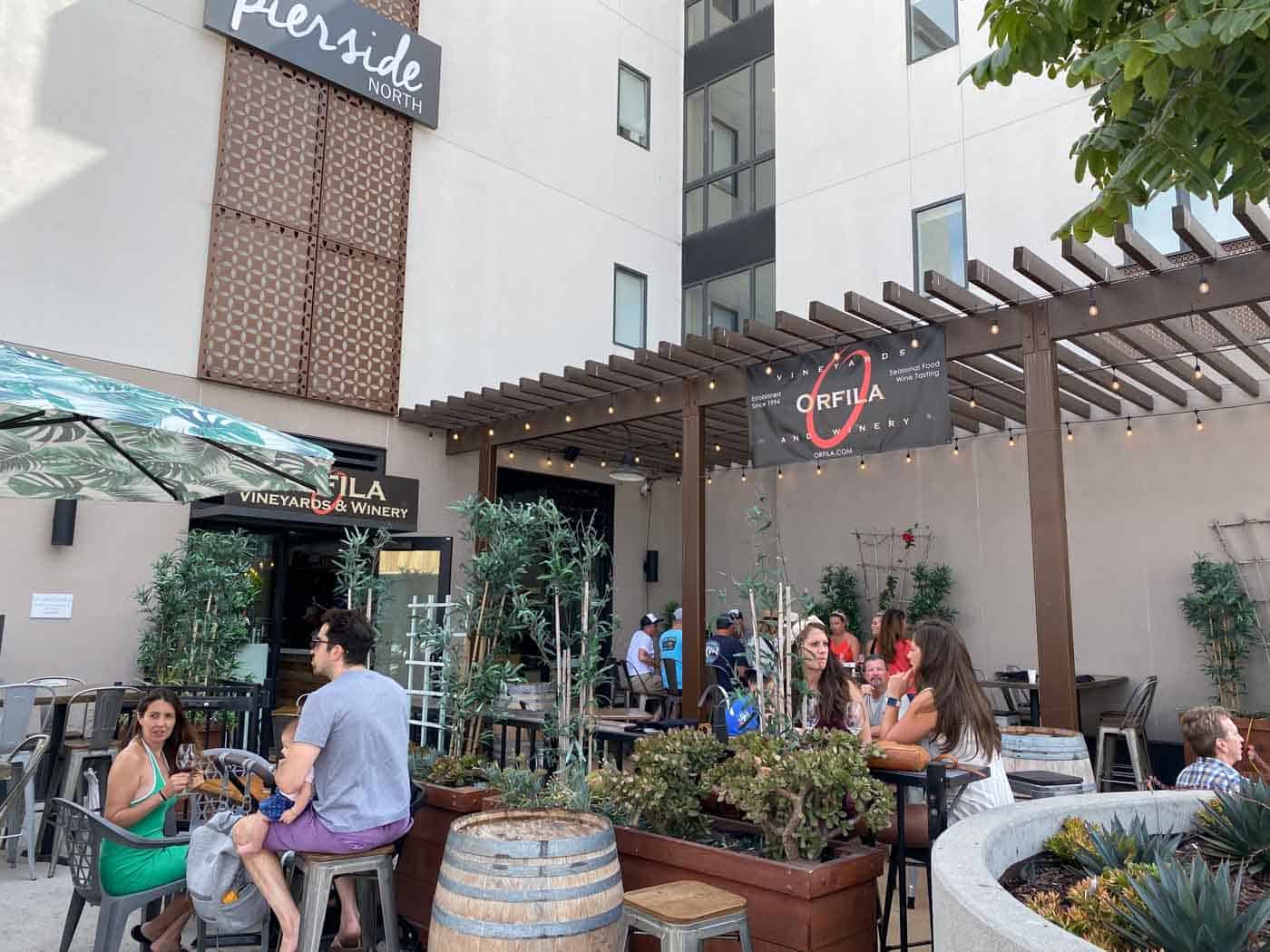 Reservations aren't required to visit the Orfila tasting room. They also feature an expansive food menu, so you can order appetizers, snacks, or entrees to pair with your tasting.
Location: 221 North Cleveland Street, Oceanside, CA 92054
Hours: Varies by day; check website for details
Map of Wineries Close to Los Angeles
Still can't decide which winery to visit? I put together a map of the best wineries close to Los Angeles, to help you plan your day.
I hope this guide has helped you plan your wine tasting day trip from Los Angeles! If you enjoy Champagne, you'll also love my guide to the best sparkling wineries in Napa!