The 5 Best Sonoma Wine Tasting Experiences
This site uses affiliate links and I may earn a small commission when you use my links and make a purchase, at no extra cost to you. 
Looking to do some Sonoma wine tasting? When it comes to wine tasting in Sonoma Valley, it's about not just the wine, but also the experience. There are so many beautiful wineries in Sonoma County, along with chic wine tasting rooms in Sonoma where you can taste wines from more than one winery at a time. If you're looking for the best wine tasting experience in Sonoma, I've got you covered.
This guide has the top 5 wine experiences in Sonoma that you can't miss during your trip. From unique wineries, to world-class wines, to delicious foods, there is something about each of these wineries that sets them apart. Read on for all the details!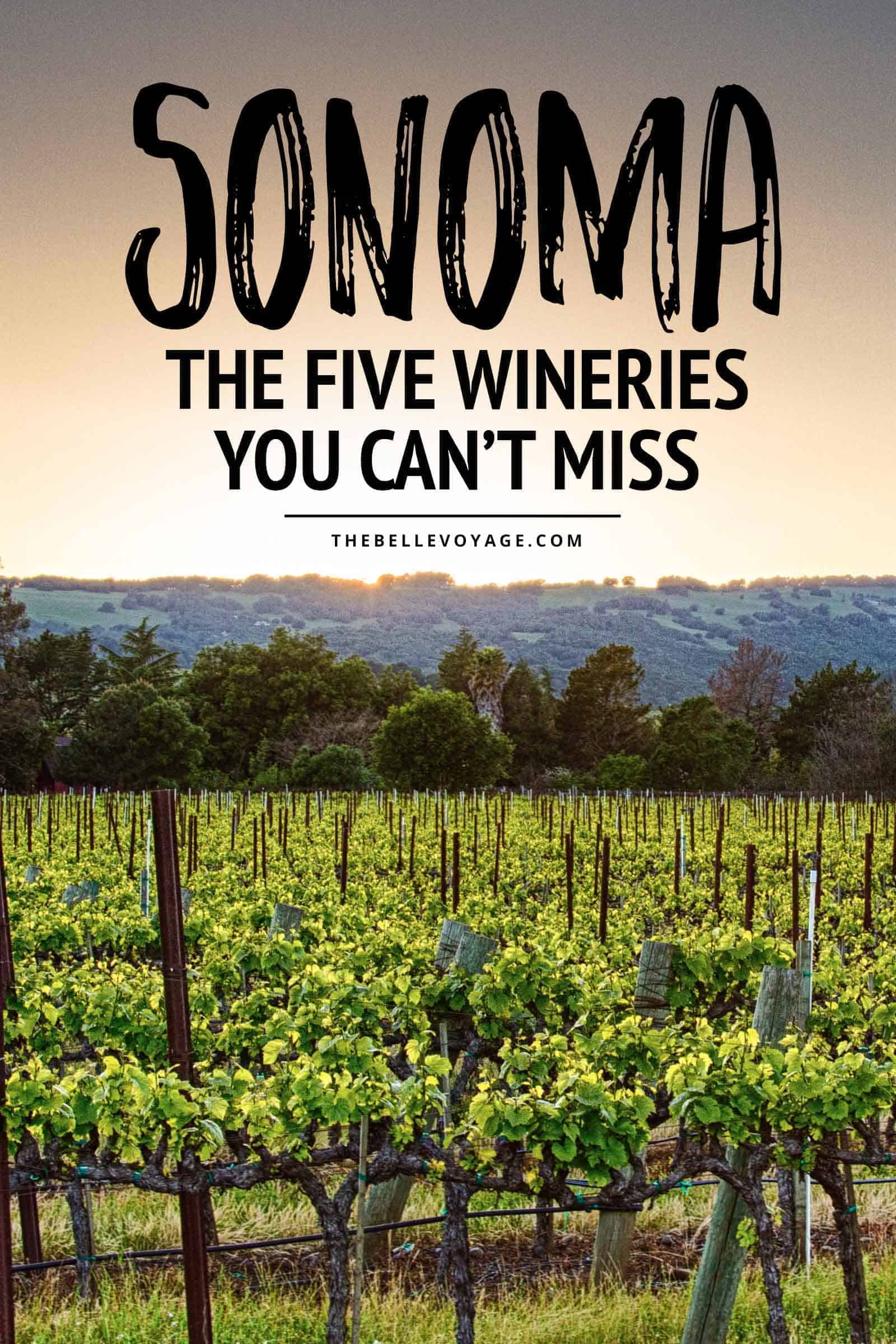 Best 5 Wine Tasting Experiences in Sonoma, California
I love visiting each winery to just soak in the look and feel, and unique character that each one has to offer. They're all so distinct from one another, but in my mind there are a few that absolutely stand out.
Read on for all of the best Sonoma wine tasting that you can't miss when you visit!
A Packing Must-Have for Your Trip to Wine Country
Before you go to Sonoma, make sure to consider how you'll bring home the wine you enjoy on your trip! I love these WineSkin bags because they make it easy to bring home wine in your checked luggage. It's often cheaper to check luggage than to pay to have wine shipped home! These Wineskin bags make it easy to protect wine bottles in your suitcase, so they're safe in your suitcase when you travel home.
The Best Sonoma Wine Tasting
Scribe Winery: The Best Sonoma Wine Tasting Experience for Photography Lovers
It's hard NOT to rave about the tasting experience at Scribe Winery. Picture olive trees, bud vases, a hundred-year-old-hacienda, linen napkins, and a fabulous bottle of rose….and that is just the beginning of your love story with Scribe.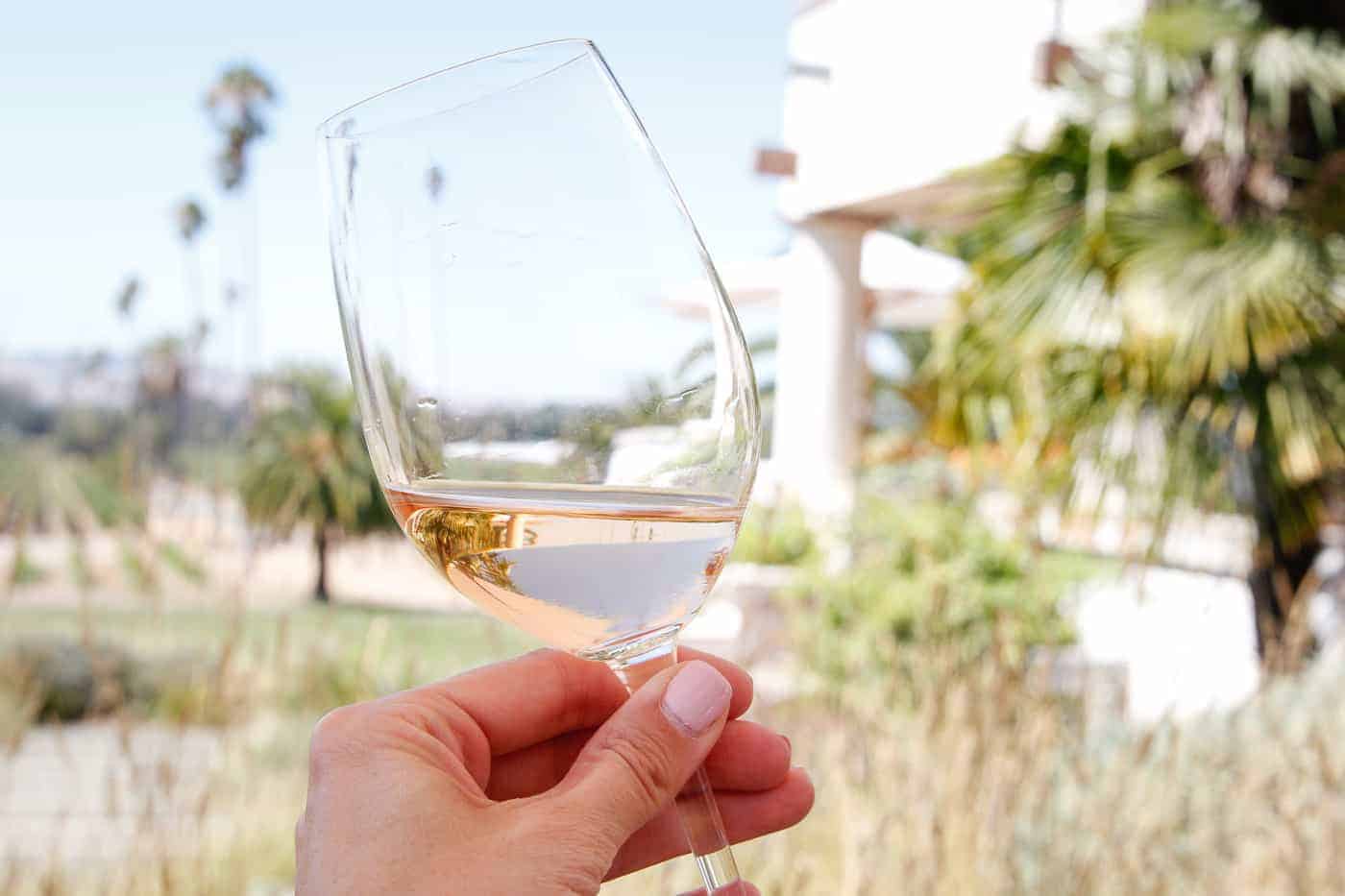 Straight out of an Instagrammer's dream, the winery's main building is a hacienda from the 1850's, renovated by Andrew and Adam Mariani, the brothers that own Scribe.
With renovations complete as of January 2017, guest tastings at Scribe in warmer weather take place outside on the Hacienda's patio, and come complete with a family-style lunch, which showcases the produce and herbs grown in the surrounding gardens at the vineyard.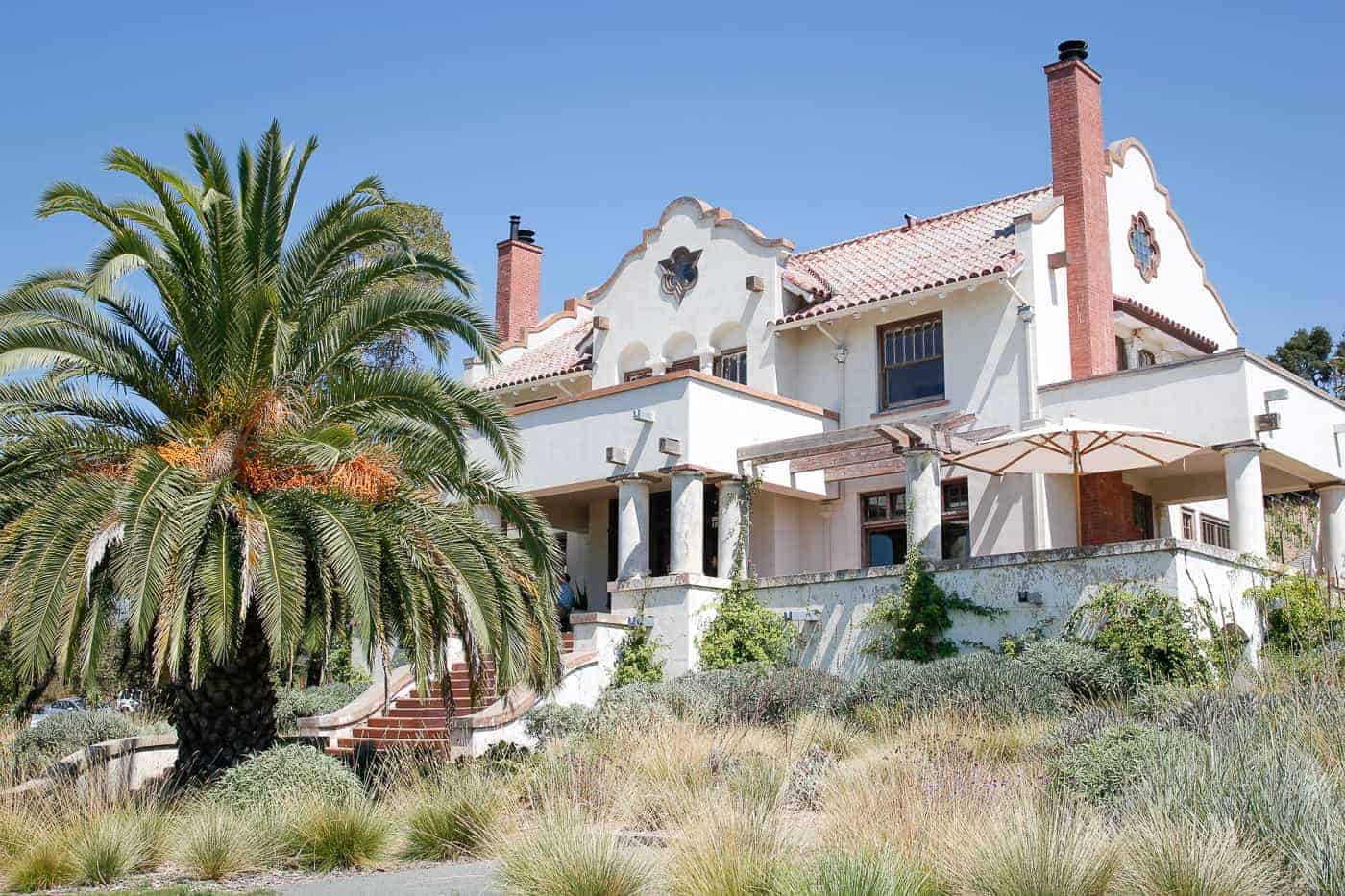 Needless to say…the food and the wine are delicious. Plan to spend a few hours here, lingering over your lunch and enjoying the views!
Pro Travel Tip: These days, travel can be more uncertain than ever. Check for any COVID-related restrictions at your destination, and never travel without travel insurance! I recommend SafetyWing, because they have flexible + affordable insurance plans, and also cover COVID-related impacts on your trip (not all companies do)!
J Vineyards
If you like sparkling wine, J Vineyards is a must-visit while in Sonoma County.
Sure, you might have seen their sparkling wines in your local grocery store, but the truth is that you've only seen (and tasted) the tip of the iceberg until you've visited the mother ship.
I recommend doing the Legacy tasting so that you've got a place to sit down – and don't miss the cheese plate, which is specifically made to pair with the wines you'll have in your tasting.
The cheese is expertly chosen, so delicious, and elevates the tasting experience to another level. Truly! And I'm not just saying that because I'm a Wisconsin girl. If you love bubbles, make sure to check out these other Napa Valley sparkling wineries.
Littorai Wines: A Sonoma Wine Tasting Experience with World-Class Pinot Noir
Littorai is the REAL Sonoma. Well-known among Pinot-lovers, Littorai is family-owned, rich on scenery, and practices solely sustainable farming techniques.
Visiting Littorai requires old-fashioned directions (don't try your GPS….it will lead you astray), a gate code, and a bit of patience, depending on what the nearby creatures are up to (we were late for our appointment due to several deer standing in the middle of the windy, hillside road where Littorai sits).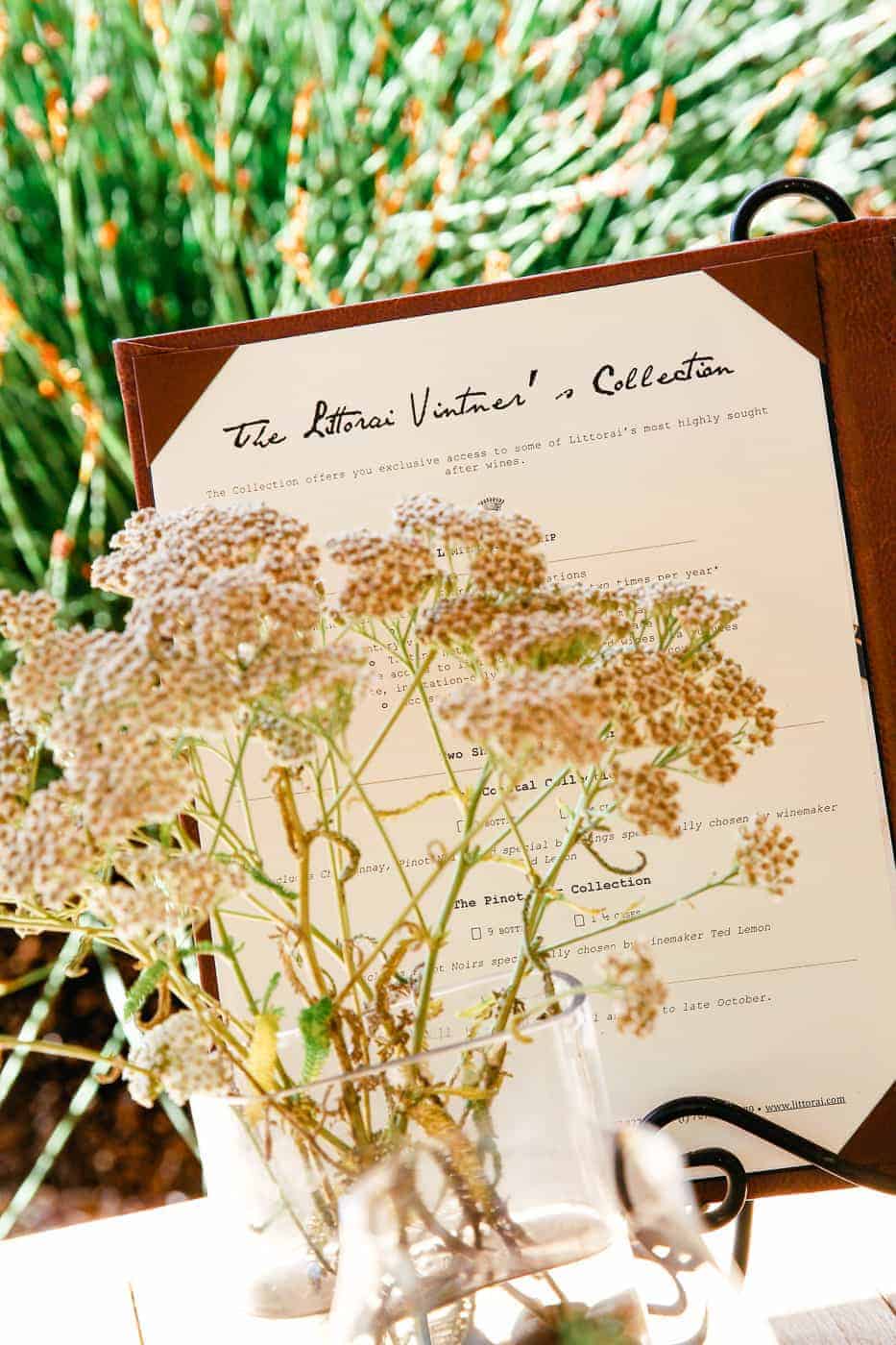 The tasting includes mostly pinots, and you'll love the subtle, elegant flavor in their wines. The low alcohol content means you can sip away without feeling super woozy before your next tasting.
Don't forget to grab a satchet of lavender on your way out! Stash it in your luggage, and your dirty clothes will smell clean when you get back home.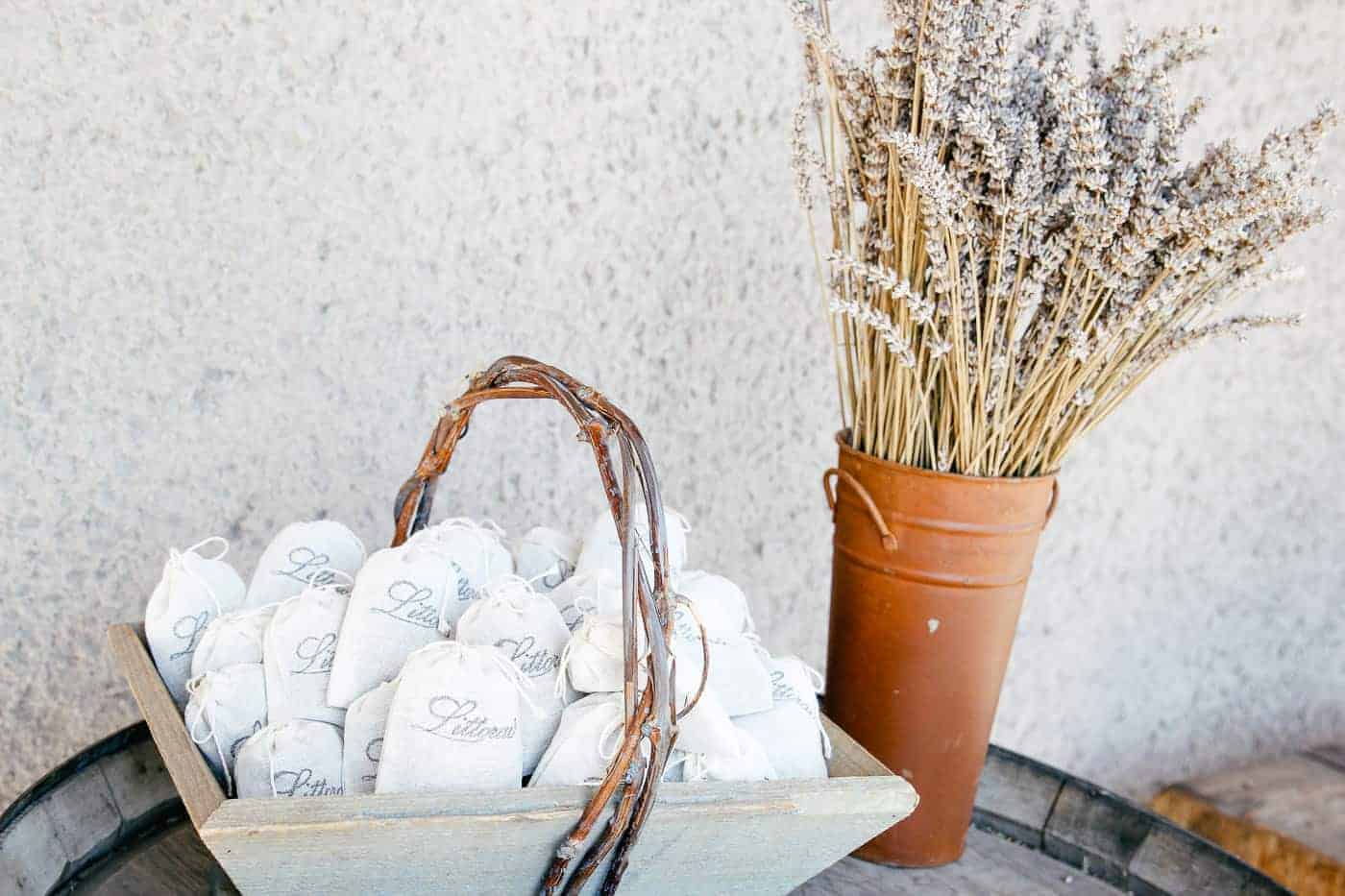 Ram's Gate Winery: The Best Sonoma Wine Tasting Experience for Design Lovers
Perched atop a hill in the southern Carneros region of Sonoma County, a tasting in Ram's Gate is the perfect spot for the elegantly stylish.
With a modern-industrial vibe, design lovers will feel right at home in the tasting room, sipping on the winery's finest pinots and chardonnays.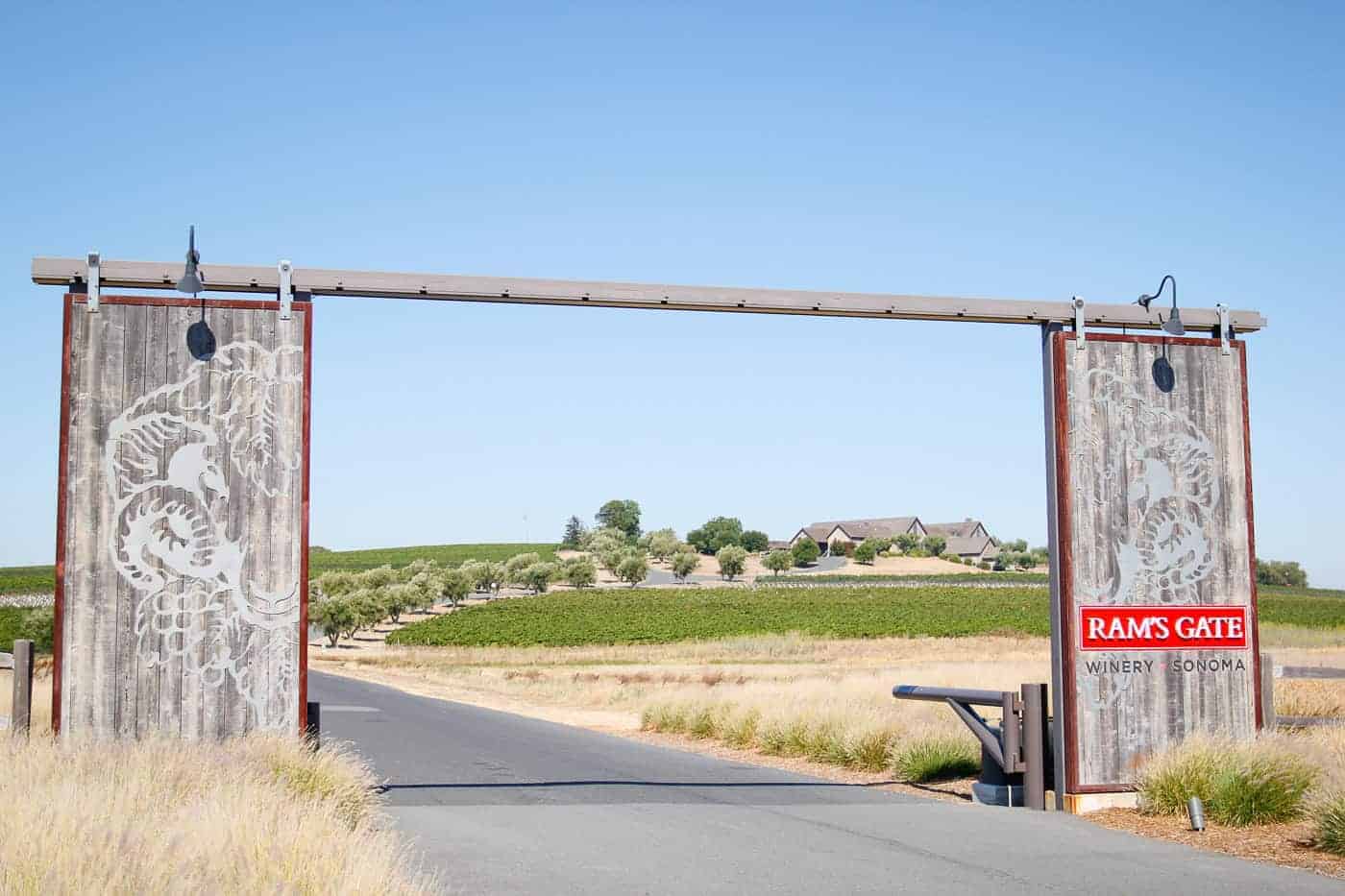 After your tasting, wander down to the pond behind the tasting room for a serene view of the surrounding vineyards. This is absolutely a winery that I will come back to – they make you feel right at home!
Domaine Carneros: The Best Sonoma Wine Tasting Experience for Sparkling Wine Fans
Sparkling wine fans rejoice, because there's no better wine tasting experiences in Sonoma than Domaine Carneros. You'll feel like you've been transported to pastoral France – just without the jet lag.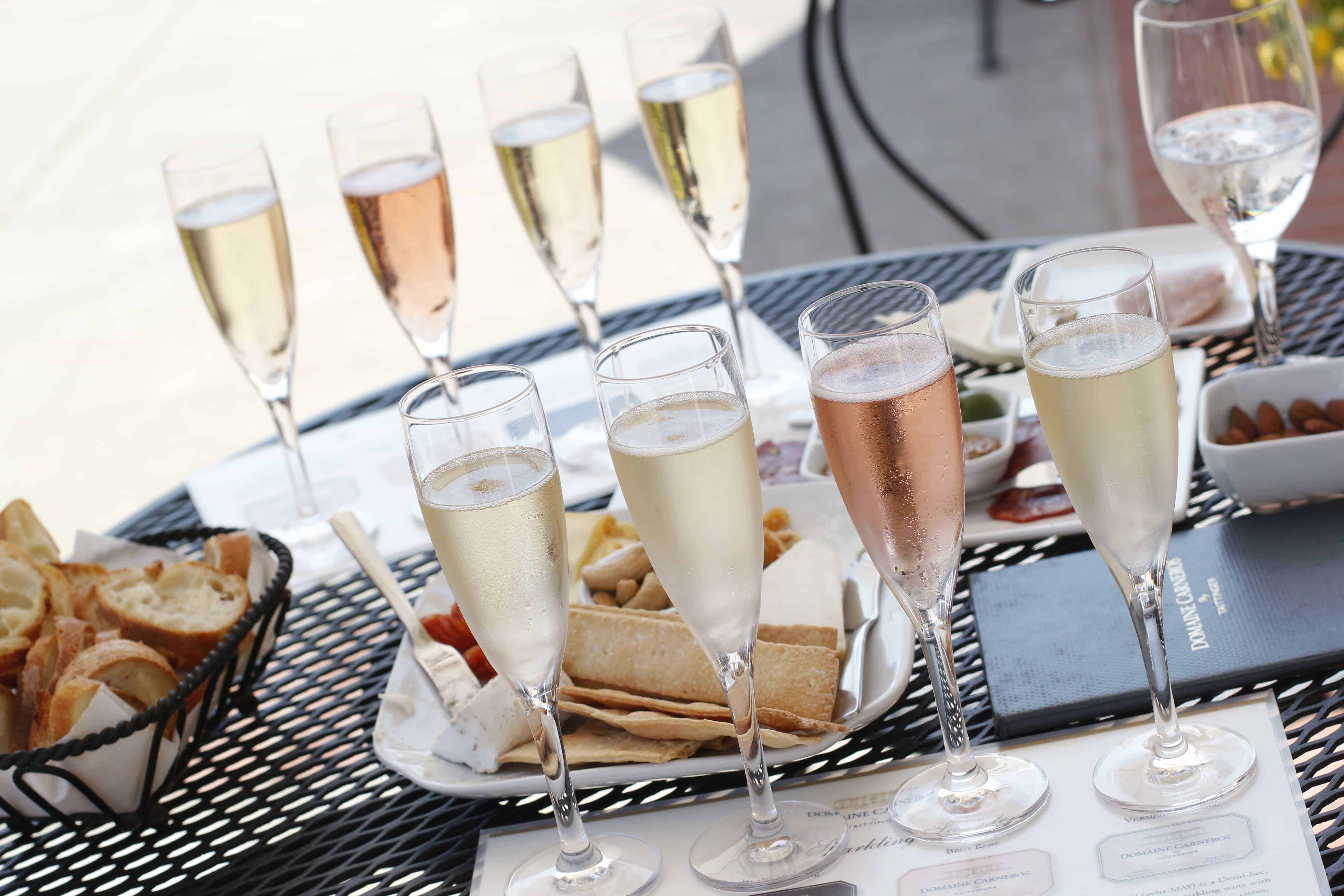 Indeed, the chateau-like setting of Domaine Carneros is part of what makes the winery unique.
Revel in the ambiance while tasting a flight of bubbles (and snacks if you'd like) on the outdoor patio. What a great spot for a bachelorette party or a girls weekend!
How to Pack Wine in Your Checked Bags
Normally, I am all for flying carry on only. But when it comes to bringing wine home, these WineSkin bags make it super easy to put bottles in your checked luggage.
These will make sure your bottles stay protected, and keep your clothes safe from any spills or leaks.
It's usually cheaper to check your luggage than to ship your wine home – so be prepared ahead of time!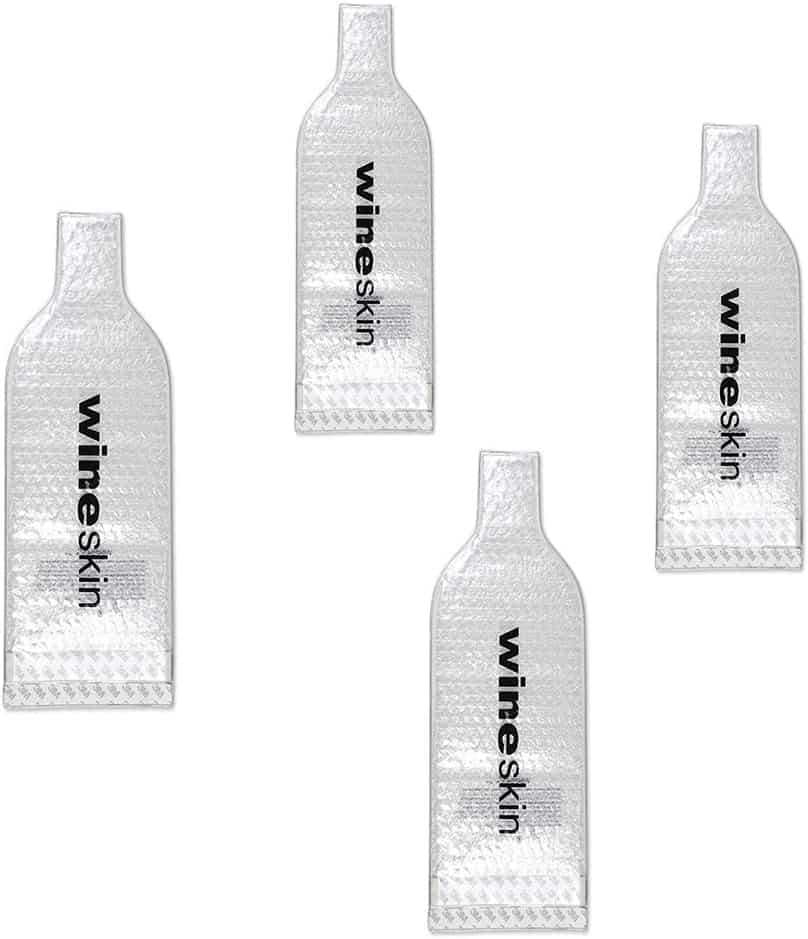 READ MORE: Where to Stay in Sonoma: The Fairmont Sonoma Mission Inn
There you have it – the 5 Best Sonoma Wine Tasting Experiences!
Once you've had your fill of wine, check out one of these fun things to do in Napa besides wine tasting. If you love wine tasting in California, you'll love visiting the central coast, too.  Check out my perfect Napa Valley itinerary as well as a great Paso Robles itinerary for a rundown of exactly what to do in Paso!
Planning to spend more time in Northern California? You'll love this Yosemite 3 day itinerary!
And if you'll be in Southern California, too, check out my guide for a wine tasting in Temecula day trip along with the best wineries close to Los Angeles.

Pin it for Later!