Wine Tasting in Temecula: The Perfect Day Trip Itinerary
This site uses affiliate links and I may earn a small commission when you use my links and make a purchase, at no extra cost to you. 
If you're planning to go wine tasting in Temecula, this guide has everything you need to know to plan your time in wine country. This Temecula wine tasting day trip itinerary will cover the best wineries to visit and places to eat with one day in Temecula, and exactly how to structure your day so that you see all of the area's highlights. I'm also including my recommendations for the best things to do, and places to eat in the Temecula Valley! Read on for all the details.
I live only an hour away from Temecula, so I take day trips there quite often. In this post, I'm sharing with you all of my favorite things to do, and the best wineries to visit on a day trip to Temecula.
How Many Days Do You Need in Temecula?
If you're planning a visit to Temecula Valley, you might first be wondering how many days you need in Temecula in order to feel like you've experienced the area. Is one day enough?
Yes, it is! You can either plan to spend a weekend in Temecula, or taking a day trip to Temecula. Many visitors to the Temecula area spend one or two nights there, but it is absolutely possible to visit Temecula as a day trip if you don't have as much time.
Temecula is located less than an hour and a half from most of the main cities in Southern California. That makes it an easy drive, leaving you plenty of time to explore everything that the region has to offer.
Pro Travel Tip: These days, travel can be more uncertain than ever. Check for any COVID-related restrictions at your destination, and never travel without travel insurance! I recommend SafetyWing, because they have flexible + affordable insurance plans, and also cover COVID-related impacts on your trip (not all companies do)!
Getting To Temecula by Car
Temecula is an easy day trip from just about everywhere in Southern California. That makes it a very popular destination for tourists. How far away is Temecula from other cities in California?
Here are driving times to Temecula from major nearby cities:
San Diego to Temecula: 60 minutes (Temecula is one of the best road trips from San Diego!)
Palm Springs to Temecula: 90 minutes
Orange County to Temecula: 60 minutes
Los Angeles to Temecula: 90 minutes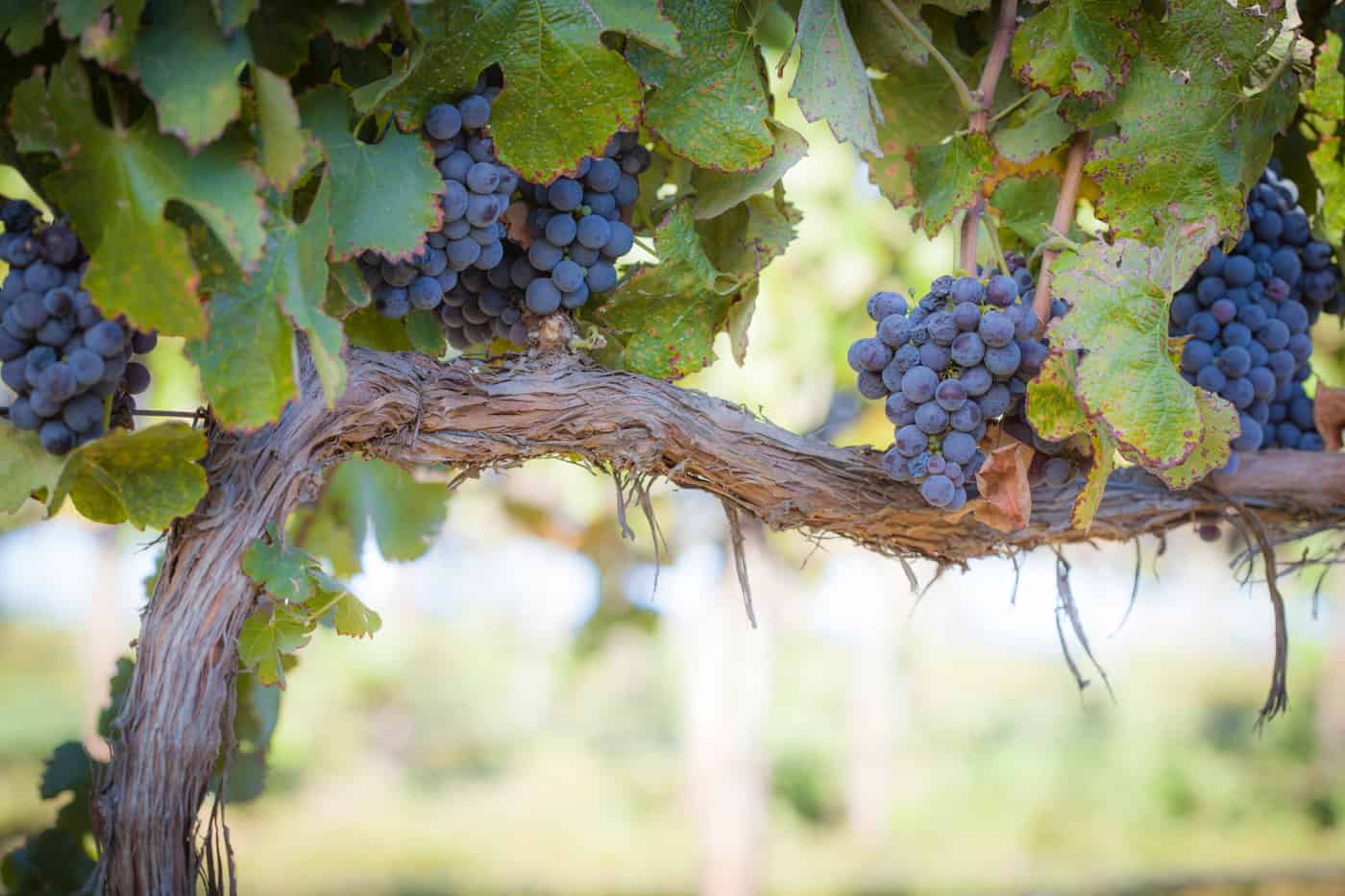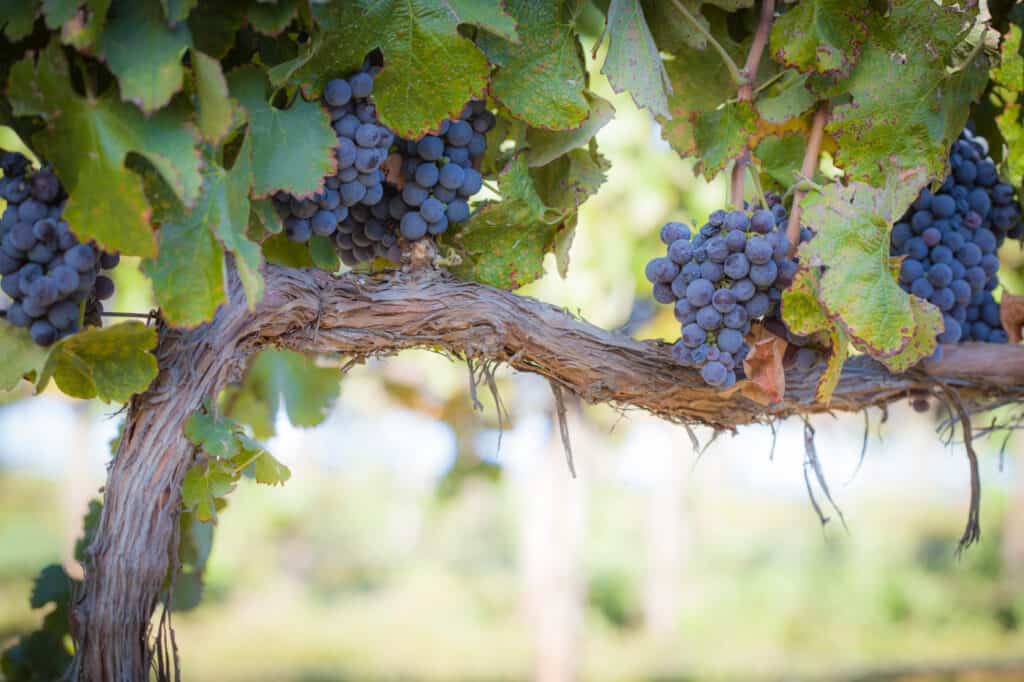 Getting Around Temecula
You're probably wondering – how do I spend a day in Temecula?
The Temecula wine region is compact, and many of the wineries in Temecula are located quite close to one another, so it is easy to drive from one location to the next.
To stay safe while enjoying Temecula's delicious wines, make sure to nominate a designated driver for the day, or book a private driver (my top pick is here). Otherwise, consider turning your day trip into an overnight weekend!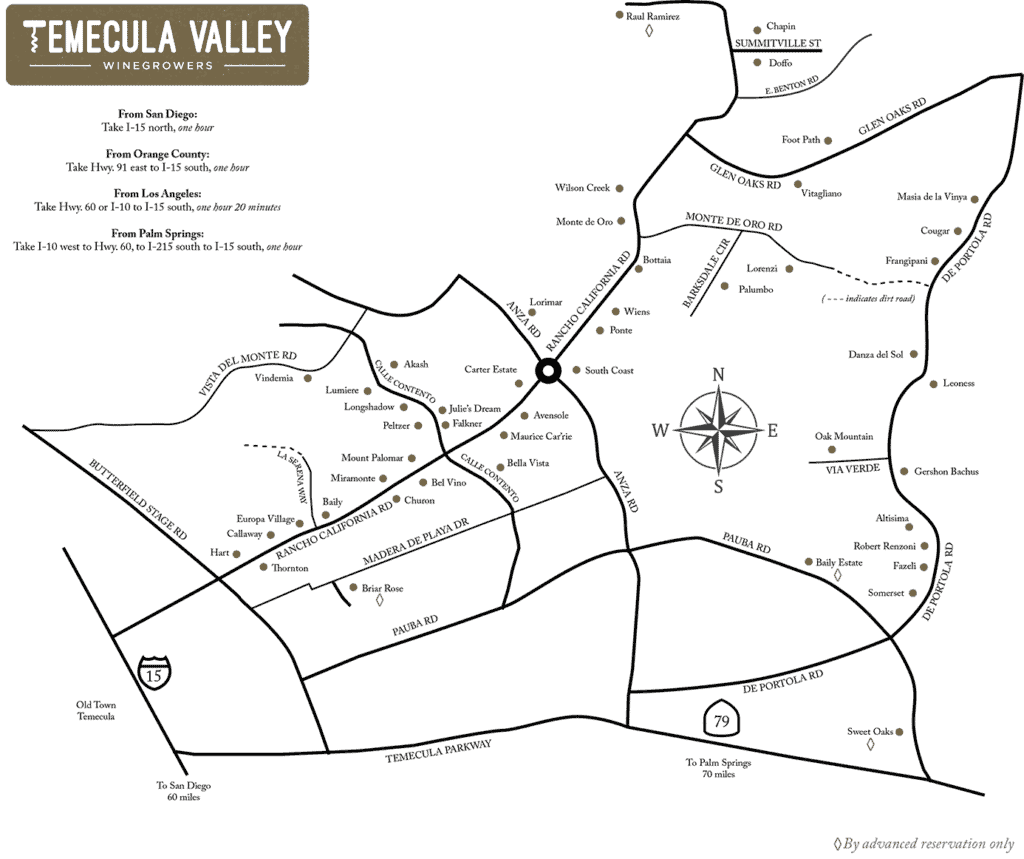 How to Visit the Best Wineries in Temecula in a Day Trip
Temecula is home to 50 wineries – so how do you pick the best wineries to visit with only one day?
In this post, I'm sharing my recommendations for the best Temecula wineries to visit on a day trip. I've been going to Temecula for years, so I've experienced almost all of them!
If you're interested in learning more about all of the wineries in this area, the Temecula Valley Wineries Association has a fantastic list of all the wineries in Temecula.
Temecula Day Trip Itinerary Outline
Here's my recommended itinerary for a Temecula day trip. I'll cover all of the details and specifics below, but here's exactly how to spend a day in Temecula:
Lunch: begin with lunch at a Temecula winery with incredible food
Wine Tasting #1: visit a winery known for its sparkling or white wines
Wine Tasting #2: visit a winery known for its red wines
Evening: explore Old Town Temecula and enjoy a delicious dinner before heading home!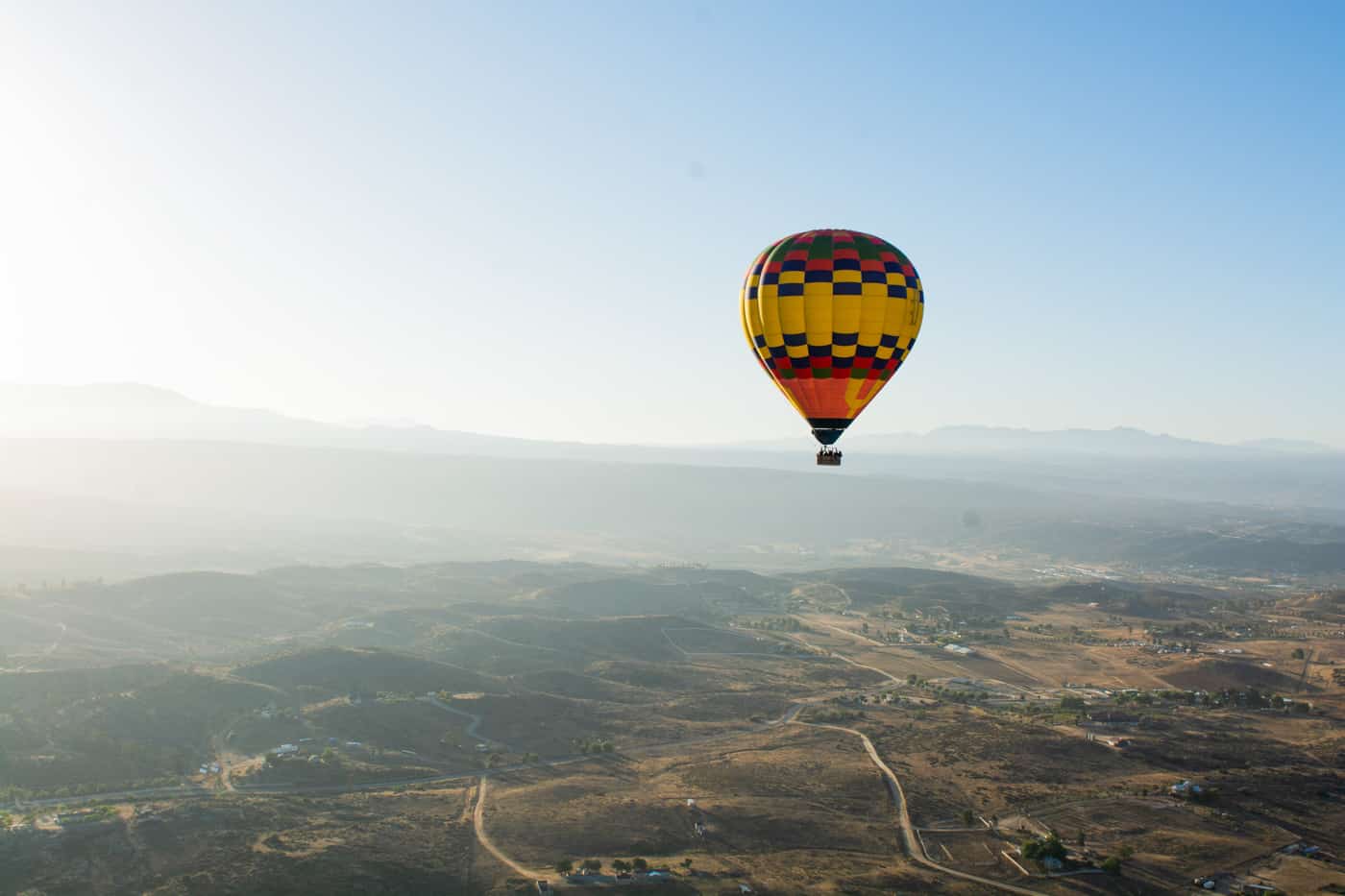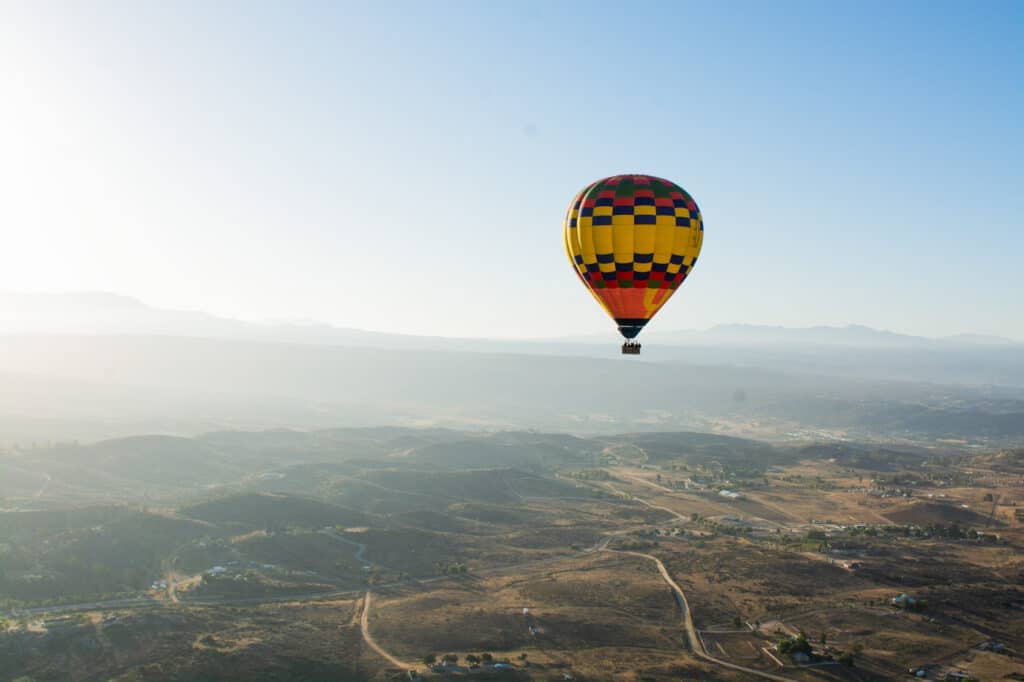 How to Plan a Day Trip to Temecula
If you follow the outline above, you'll have the perfect day trip to Temecula!
To help plan your day in Temecula, allow roughly 1.5 hours for each of the four stops above. This is a total of six hours in Temecula, which makes for the perfect day trip no matter where you're coming from.
It can get crowded in Temecula on the weekends. If your schedule allows, try to visit Temecula on a weekday, where you'll have the place (almost) to yourself.
Some wineries aren't open on Mondays, so make sure to check opening hours ahead of time before you make your plans.
Temecula Wine Tasting Itinerary
I recommend starting your day in Temecula by having a hearty lunch. After all, you're planning on sipping wine all afternoon!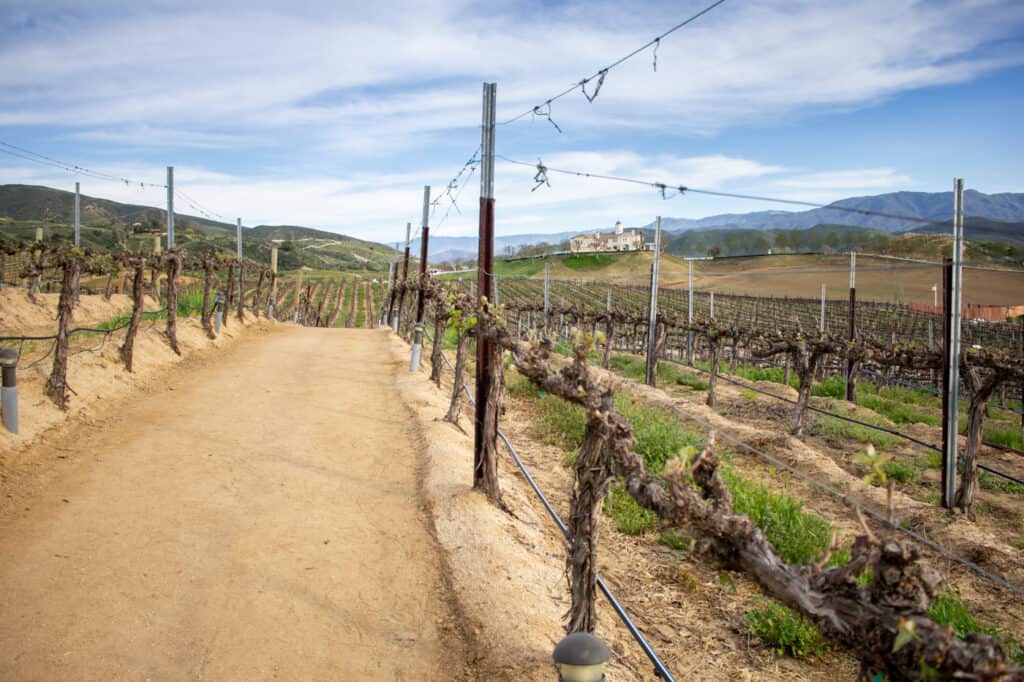 The Best Winery Restaurant for Lunch in Temecula
I've been to so many wineries with restaurants in Temecula! I can say with certainty that Leoness has the best food of any of them, hands down!
For that reason, it is the perfect place to start your day trip to Temecula with a tasty lunch.
Check out their restaurant and make sure to book a table well ahead of time, because they fill up quickly.
Visit the Cellars at Leoness
After lunch, you can take a tour of the cellars at Leoness.
Taking a cellar tour is a definite must-do as part of any Temecula day trip! You'll get an inside view to how wines are grown, produced, and aged.
If you've never experienced this before, I highly recommend adding it to one of your tastings!
Wine Tastings After Lunch
After lunch, let the wine tasting begin! I recommend visiting two wineries as part of this Temecula day trip itinerary.
The wineries below are some of my favorites for tasting Temecula's many varietals of grapes.
In this itinerary, you'll start off at your first stop by tasting lighter wines (whites, rosés, and sparkling wines), and then move to tasting red wines at your second stop.
I've listed two choices for each stop – read on to make your decision on which Temecula winery is right for you!
Winery #1: Akash or Thornton
For your first tasting, I recommend focusing on wineries with fantastic lighter wines. So to start off your Temecula wine tasting tour, plan on tasting sparkling wines, whites and rosés. This is a great way to get your palette warmed up!
For your first stop, I recommend visiting either Akash Winery or Thornton Winery.
Both Akash and Thornton excel in lighter wines. They also both have beautiful grounds, delicious food, and an overall fascinating tasting "experience".
Akash Winery
Akash Winery is a family owned Temecula winery that is one of my absolute FAVORITE places to visit in Temecula, especially on a beautiful day in the spring or fall.
While Akash boasts a range of great wines, I love their white, rosé and sparkling wines. They're fresh, light, and crisp, which is the perfect complement to the huge, beautiful terrace that surrounds the winery.
The outdoor patio has a chic and modern feel to it, and it's the perfect first stop on a day trip to Temecula!
You can experience a range of tasting options during your visit – and best of all, no reservations are required! There is often live music on the patio, too.
On colder days, there are tons of firepits outside where you can enjoy your wine and still keep warm.
Thornton Winery
Sparkling wine fans (me, me!) will love visiting Thornton Winery! Even though there are some amazing sparkling wineries in Napa, I am so grateful that SoCal has one of its own, too.
Thornton is an old world-style chateau that is home to the winery's tasting room and Champagne Cafe.
Thornton is best known in Temecula for its varieties of sparkling wines, which are produced using the Methodé Champenoise, or traditional process of making sparkling wine.
When you visit Thornton, you can taste all of the winery's varieties of sparkling wine in their Champagne Lounge, as well as other wines in their portfolio.
Winery #2: Doffo or Bottaia
Next on your Temecula wine tasting itinerary: visit a winery with great red wines. For this tasting, we'll focus on Italian red wine varietals at either Bottaia or Doffo.
Bottaia and Doffo both have delicious wine however the atmospheres between the two are quite different. Bottaia is a larger winery, with a modern farmhouse look, whereas Doffo is much smaller, traditional and unique.
Make your choice depending on what you gravitate towards, or to complement the previous winery you visited. Personally, I like mixing up larger wineries with smaller ones, to vary the overall day trip experience.
Doffo Wines
Doffo Winery is a great place to stop as part of your Temecula itinerary for a few reasons.
I should start with the wines! Doffo is home to multiple award-winning red wines. But there are many other reasons why this winery should be a stop on your Temecula day trip.
First, the rich family heritage that is behind Doffo winery is a fascinating story of entrepreneurship and passion.
Second, the winery is located atop a hill in Temecula with absolutely gorgeous views of the entire valley. I love that it's a smaller winery, so your tasting experience is more personalized.
Finally, if you visit Doffo, you'll get to see part of the family's MotoDoffo Vintage Motorcycle Collection – which is a true delight to see, and makes the experience that much more unique.
Bottaia Winery
Bottaia is one of my favorite wineries to visit in Temecula. It's known for its Italian red grape varietals, so if you enjoy Italian red wines, you will love Bottaia.
Bottaia opened in 2018 and is one of the more recent additions to Temecula wineries, and its decor is sleek, modern, and minimalist luxury.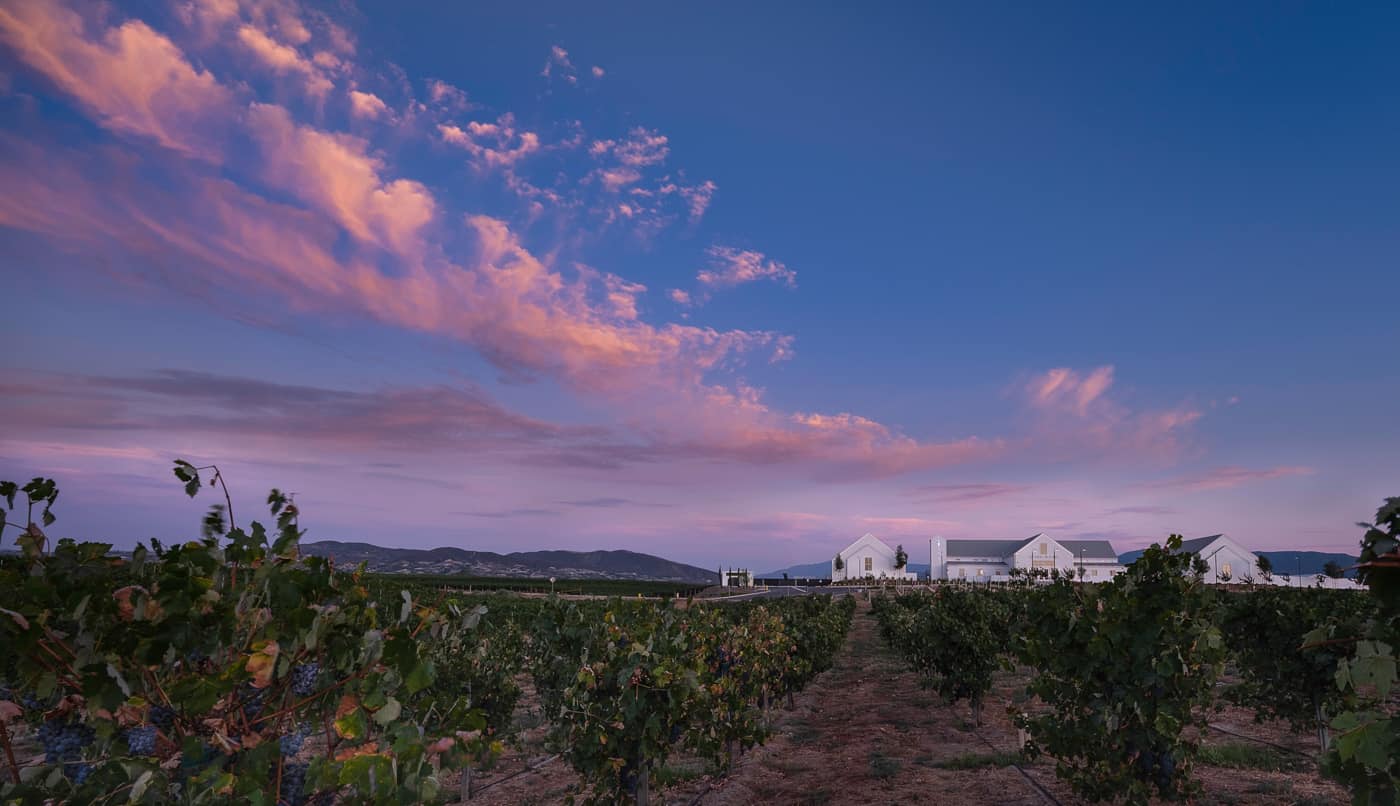 Since Bottaia is a very popular winery, it does fill up quickly, so make sure to make a reservation for a tasting in advance of your Temecula day trip.
If you are in Temecula for a weekend getaway, I highly recommend visiting the Pool at Bottaia. It's an amazing way to spend a luxurious, leisurely day soaking up the sun among the vineyards.
Explore Old Town Temecula for Dinner
Now that you've enjoyed an afternoon of Temecula wine tasting, head to Temecula's Old Town.
The Old Town in Temecula is reminiscent of a gold-rush era town , with traditional-style western buildings, antique stores, and wooden walkways.
The quaint Old Town Temecula area spans a few blocks and is easy to navigate on foot. There are a lot of cute stores to explore!
I recommend checking out Ford & Elm for adorable + chic home decor, as well as the Temecula Olive Oil Company for some souvenirs to bring home.
And if you're still interested in doing some tastings, you can taste their olive oils and vinegars, too. Yum!
The Best Dinner Restaurants in Temecula
By now, you're probably ready for dinner. Where's the best place to go for dinner in Temecula? I'll tell you!
There are a ton of restaurants in Old Town Temecula, but there are only two that I keep coming back to again and again.
For dinner on your day trip to Temecula, I recommend booking a table at either The Small Barn, or The Goat and Vine.
Both restaurants feature farm-to-table dishes that showcase Temecula's wines, and are absolutely delicious.
They're also both limited in terms of seating, so be sure to make reservations in advance if you plan to visit.
And there you have it – a perfect Temecula Day Trip!
Is Temecula Worth Visiting?
Temecula is absolutely worth visiting! I love that it is located so close to other cities in Southern California that it can be visited with an easy day trip.
In Temecula, you can have a true wine tasting experience, but also enjoy the area's great food and beautiful scenery. It's a very unique place in Southern California, and the perfect complement to longer trips to a 3 day San Diego itinerary, a Los Angeles 2 day itinerary, or Palm Springs.
I hope that this Temecula itinerary has you excited for your visit! If you still have some energy left after your day trip, check out these fun things to do at night in San Diego.
If You're Looking for More Wine Tasting Destinations in California
If you enjoy wine tasting (like me!), you'll also love my posts on the perfect Napa Valley itinerary for first time visitors, as well a guide to the best wine tasting in Sonoma, and some beautiful wineries close to Los Angeles!
And if you'll be in Central California, you can check out this Paso Robles itinerary.