When I was doing research for my holiday gift guides, I came across The Carry on Cocktail Kit and thought to myself: "That truly is the best gift for a traveler, EVER".
It didn't show up in any of my gift guide posts since I decided that The Carry On Cocktail Kit really deserved its own post.
Because, honestly, I'm smitten: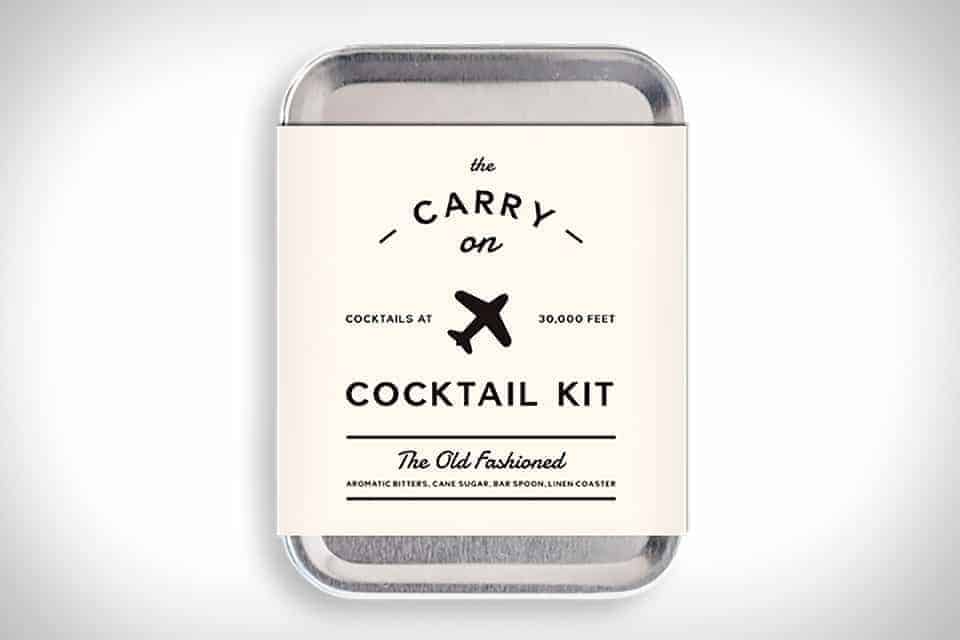 Behold: a Carry on Cocktail Kit.
The kit comes with pretty much everything (sans bourbon) that you need to mix up two Old Fashioned cocktails mid-flight.  Yep – TWO.  You decide what to do with the second one.
Not only does the packaging have curb appeal, but the entire thing is miniature, and you guys know I cannot resist a good mini.
But the best part is the allure of casually whipping this out before the bar cart rolls through the aisles as if to say "even my tastebuds are too good for this flight".
It even comes with a linen coaster.  Linen.  Not only are you going to be sipping the finest cocktail on the flight but you are going to look CLASSY doing it.  Even if you're in the middle seat of the last row.
To the geniuses at W&P Design and Punch: if you ever decided to create, say, a champagne cocktail kit, I just wanted you to know that I would totally be on board with that.  And I didn't even try to make that pun so don't hold it against me.
images via carryoncocktailkit.com and food52.com
Wanna Learn to Pack a Suitcase Like a Boss?
Subscribe to download my three BEST travel planning resources:
Travel outfit planner
Pre-travel checklist
Carry on packing list