How to Create The Perfect Winter Travel Capsule Wardrobe
This site uses affiliate links and I may earn a small commission when you use my links and make a purchase, at no extra cost to you. 
Winter travel can be one of the most difficult kinds of travel to pack for. The clothes are bulkier, and you've got to wear a few layers in any single outfit just to keep warm. One way to simplify packing for travel during the cold weather months of December, January and February is by creating a winter travel capsule wardrobe.
A travel capsule wardrobe is a group of clothing pieces that all go together, and can be mixed and matched to create different styles. In this post, I'm sharing exactly which sweaters, tops, pants, coats, boots and dresses to put in your winter travel capsule wardrobe, so you can pack at a moment's notice for your winter getaway! Read on for an easy guide, filled with my favorite must-have picks from this season's styles, and you'll know exactly what to pack in a carry on bag this winter!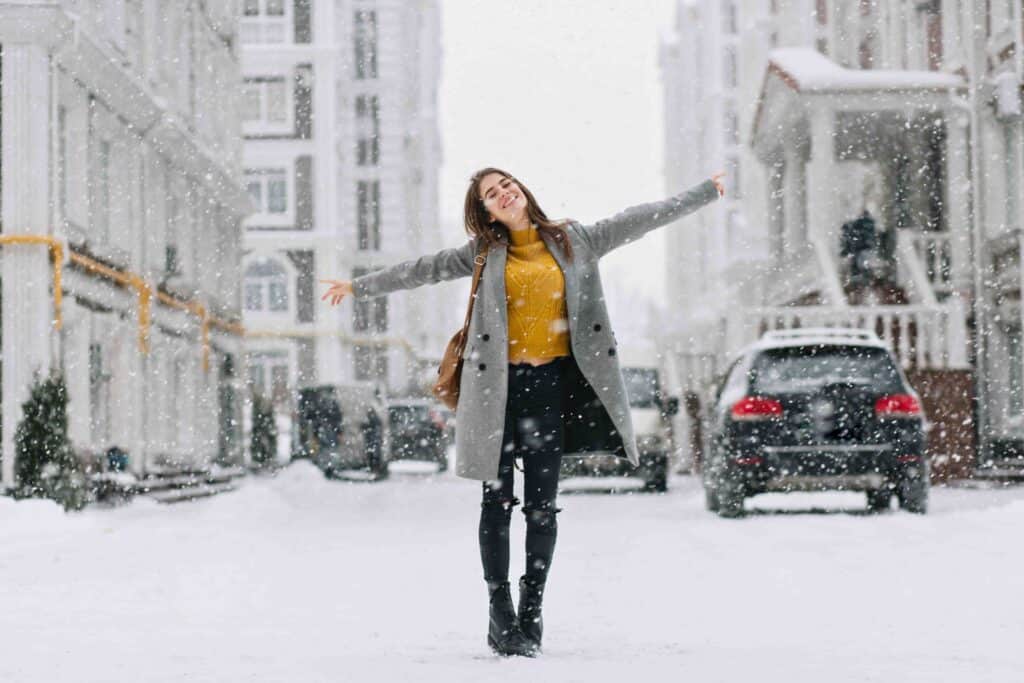 What is a travel capsule wardrobe?
Capsule wardrobes are small collections of clothing pieces that can be styled in different ways to create multiple different looks.
A TRAVEL capsule wardrobe is created specifically with packing in mind. So clothing in a travel capsule wardrobe needs to be not only versatile, but also packable.
The Purpose of a Travel Capsule Wardrobe
The purpose of a travel capsule wardrobe is to simplify packing, and help you pack light so that you can travel with just a carry on bag, but still have plenty of cute travel outfits.
Creating a travel capsule wardrobe is something I usually do four times a year, for each season's trips. For last season's ideas, check out my fall travel capsule wardrobe. And for work travel, this business casual capsule wardrobe is perfect!
How Many Pieces Should be in A Winter Travel Capsule Wardrobe?
There's not really any rules to how many pieces should be in a travel capsule wardrobe. The main objective in creating your capsule wardrobe is to have enough pieces that you can create many different looks, but not so many that it becomes overwhelming.
In general, try to aim for less than 20 pieces of clothing in any travel capsule wardrobe. While it depends on the season, I try to include 2-3 pairs of pants or bottoms, 4-5 tops and layering pieces, 1-2 coats, 1-2 dresses, 3 pairs of shoes and 2 accessories.
How do You Create a Winter Travel Capsule Wardrobe?
I know it might seem a little overwhelming to try and whip up a travel capsule wardrobe from scratch. Especially for winter, when everything is big, bulky and heavy.
But I promise it's easy. In this post, I'm going to share easy and stylish options for a cold weather capsule wardrobe that is easy to pack!
Let's break it down into a few simple steps.
Step 1: Plan Your Winter Travel Capsule Wardrobe
When it comes to creating a capsule wardrobe, planning is the first step!
To help you plan your capsule wardrobe, I created a travel outfit planner that you can download and print out. It will help you figure out exactly what pieces to add to your cold weather capsule collection.
Just add your email below, and the travel outfit planner will go straight to your inbox!
Step 2: Download My Free Travel Outfit Planner!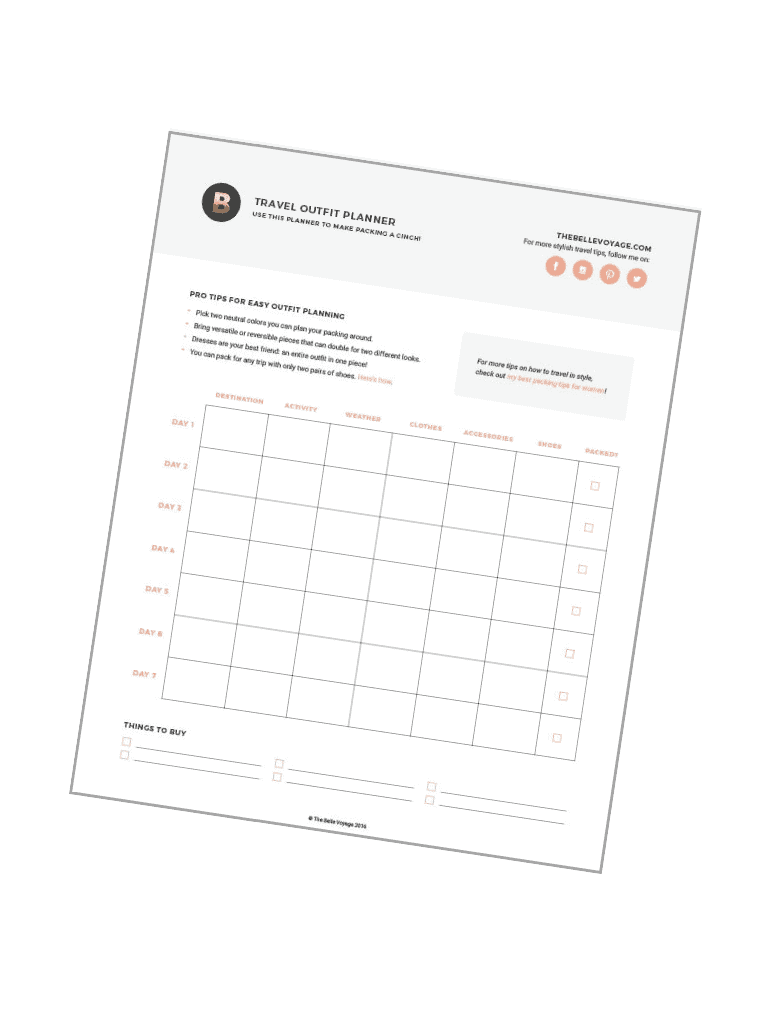 Step 3: Pull together the pieces you need for your capsule
Next, let's start putting together all of the pieces in your capsule collection.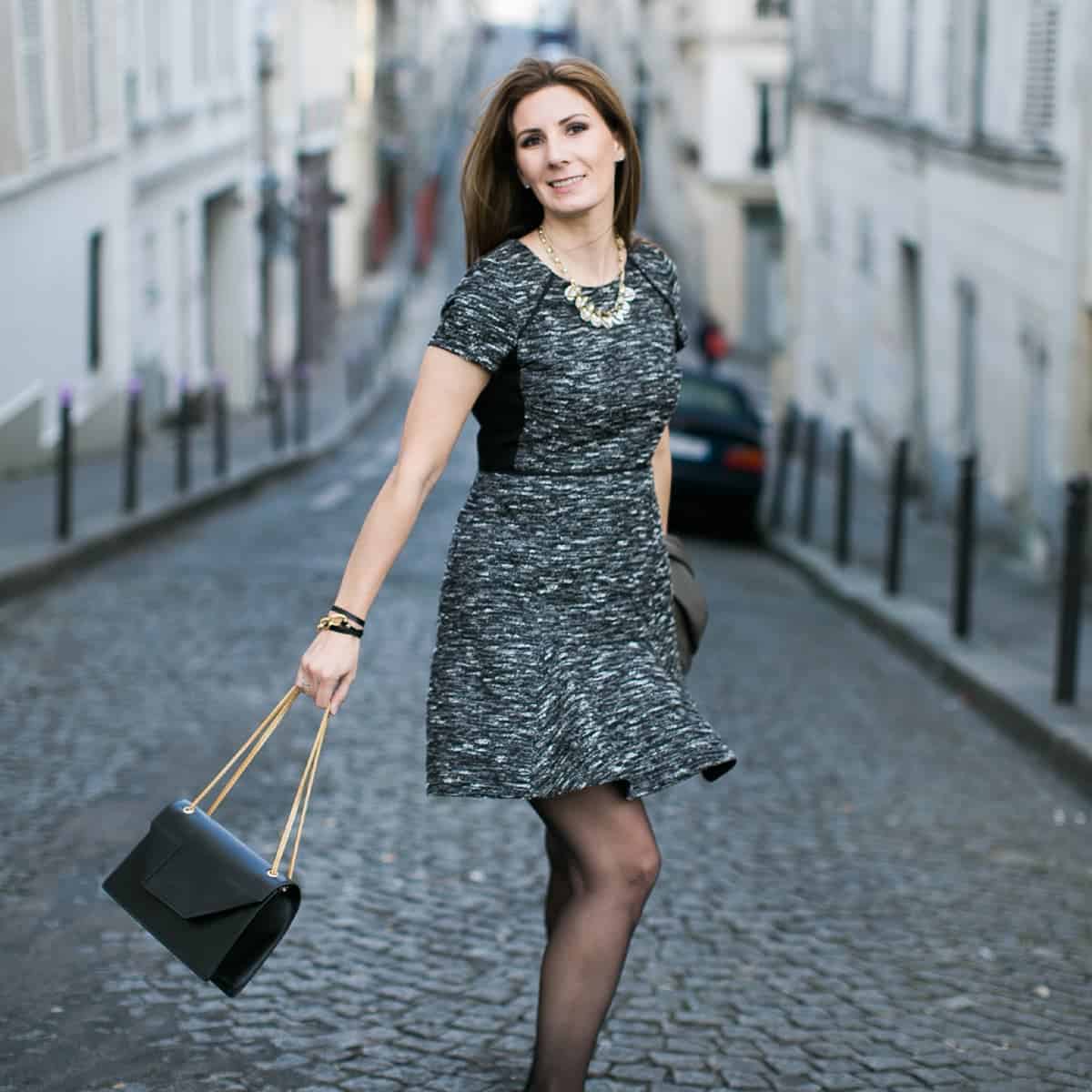 shop my favorite
TRAVEL ESSENTIALS
Ready to jet-set with ease? Discover my favorite travel products for your ultimate passport to stress-free adventures!
What's Included in a Winter Travel Capsule Wardrobe?
Start by grouping together pieces of clothing according to their type. For this example, we will use the following clothing categories: sweaters, tops, pants, coats, boots, dresses and accessories.
Sweaters
I am starting this winter travel capsule wardrobe with sweaters because, let's be honest. As soon as I said "winter", you were already thinking about cozy sweaters. Me too.
In terms of what to look for, the best sweaters for winter travel are ones that have a fitted style, and that are made from fabrics that maximize their warmth to weight ratio.
I love an oversized boyfriend sweater as much as the next gal, but a bulky sweater isn't going to do you any favors when it comes time to fit your clothes in a suitcase.
Some good fabrics to look for in terms of warmth are wool, fleece and cashmere. In terms of what to avoid, try to avoid cotton if you can. Cotton is bulky without being particularly warm, so you will sacrifice space in your suitcase without the benefit of packing something that's actually cozy.
Sweaters for Winter Travel
Choose 2 or 3 sweaters for your capsule, depending on just how cold it will be at your destination. Try to choose at least one patterned sweater to keep things interesting. I love a good striped sweater!
Shop Sweaters

Tops
Next, add 3-4 tops that you can wear by themselves, or as a layer under the sweaters for added warmth.
Look for fabrics like wool and silk that are lightweight and can be easily layered, but are still warm. The benefit of picking lightweight fabrics for your capsule is that they're also easy to pack, and will take up less room in your bag.
Try to include at least one merino wool layering top. Merino wool is amazing for travel because it's naturally breathable. That means you can wear it several times without washing it. Win!
For this capsule, I included two patterned shirts (one with a wide-rib texture to serve as a "pattern"), including two turtlenecks and one button down. They're all layer-able and will go with any of the pants in the wardrobe.

Pants
Next, choose 2 or 3 bottoms for your capsule wardrobe. Since this is a winter capsule, I'm sticking with pants rather than skirts or shorts.
Include 1-2 pairs of jeans and one pair of leggings. Having both jeans and leggings will give you two different looks, which is the kind of versatility we're aiming for in a capsule collection.
Pro tip: if you're traveling in cold temperatures, look for pants that are lined on the inside to keep you as warm as possible. Read on for my recommendations!
Jeans
Speaking of pants that are lined on the inside, can we talk about the new Instacozy jeans from Madewell? Yes and yes!
If you haven't heard of them yet, Instacozy jeans are the fit (and price point) that we all love about Madewell denim, but with a super-cozy inner lining made just for cold winter days. Genius!
The concept is awesome not just for the warmth factor, but also for the illusion factor. In other words, it FEELS like you're wearing pajama pants, except that it LOOKS like you're wearing jeans. It's like your own little denim secret.
I'm including regular denim Instacozy jeans as well as black Instacozy jeans in this capsule – both are linked below.
UPDATE: Wow, those Insatcozy jeans were crazy popular! Lots of sizes are already sold out, so I'm also linking here to two cute additional styles of lined jeans: a high-rise straight pair, as well as a pair of flannel-lined boyfriend jeans.
Fleece-Lined Leggings
In addition to the two pairs of jeans, add a pair of leggings to your wardrobe to give you even more options for outfits.
Leggings are great for travel because they look chic (but are secretly comfortable), and also don't take up much space in your suitcase.
Unfortunately, many leggings are made of flimsy material and would be freezing in the wintertime. I'm not going to let you freeze! All of the leggings I'm including here are lined on the inside for extra warmth, so you'll stay nice and cozy.
As a bonus, you can also use the leggings to wear under any dresses in your capsule wardrobe.
If your trip includes a dressy night out, check out the faux-leather lined leggings (otherwise known as coated leggings) which I love!

Coats
Coats can often be the most difficult part of creating a winter travel capsule wardrobe. But they don't have to be!
As long as you think carefully about the kinds of activities you'll be doing on your trip, you can likely get away with bringing only one coat. One coat is perfect because it means you can wear it on your travel days, and you won't have to pack a second large, bulky item in your suitcase.
For maximum versatility, look for a classic, 3/4 length coat in camel or gray. This sort of coat style can be dressed up or down, and these colors will go with the denim and black pants you're packing.

I'm also including a second coat, simply because I love a good puffer too much to not include it! My friend sent me a photo of a gorgeous puffer jacket this morning and I immediately fell in love. It would pair perfectly with any of the tops, sweaters, or dresses in the rest of this capsule wardrobe.

Boots
Since this is a winter capsule wardrobe, boots will be your shoe of choice. Fortunately, there are plenty of boot styles out there that you can turn to no matter what your winter travel entails.
For casual sightseeing, lots of walking, or navigating snowy streets, put on your weatherproof boots. For a dressier look, add tall black boots. Plan to wear the tall boots as part of your travel or airplane outfit since they are the largest and hardest to pack.
Finally, black ankle booties can be your go-to shoes for pretty much every other outfit!

If you'll be doing a lot of walking, you'll need shoes that are comfortable. Any of these walking shoes for Europe are perfect options!
Accessories
The last part of your winter travel capsule wardrobe is accessories. To keep you nice and warm, add in a hat, scarf, and gloves.
I've picked each of these accessories so that they can be worn with any of the clothing combinations in the capsule collection.
The hat is simple, and could be dressy or casual. The pattern in the scarf adds some interest, and the gloves are a classic that you could wear with absolutely anything. Did I mention you can wear them while texting on your phone? Sold!
Shop Accessories

Winter Travel Dresses
In general, I like to include dresses in my travel capsule wardrobes. Dresses make packing so much easier, and they add another dimension to the other pieces you're packing.
But what about dresses for winter travel? OK, hear me out.
As someone who grew up in Wisconsin, I am confident in saying that it is possible to survive a winter day in a dress. OK, maybe not a day that you'll be outside for a long period of time, of course! But if you style them right, dresses can actually be really cozy.
Find a dress with sleeves that's made of warmer material, like a sweater dress. Throw on leggings underneath it, and then add knee-high boots. Done! Here are a few options for winter travel dresses that I love.

Add The Finishing Touches
Finally, for everything else you need to pack, check out my list of the top travel essentials for women. It's got the complete, comprehensive list of everything to pack, for any trip you'll ever take, anywhere!
The Winter Travel Capsule Collection
Here is what (most of) the collection looks like, all put together. As you can see, you can mix and match almost everything in this capsule wardrobe to create so many different looks.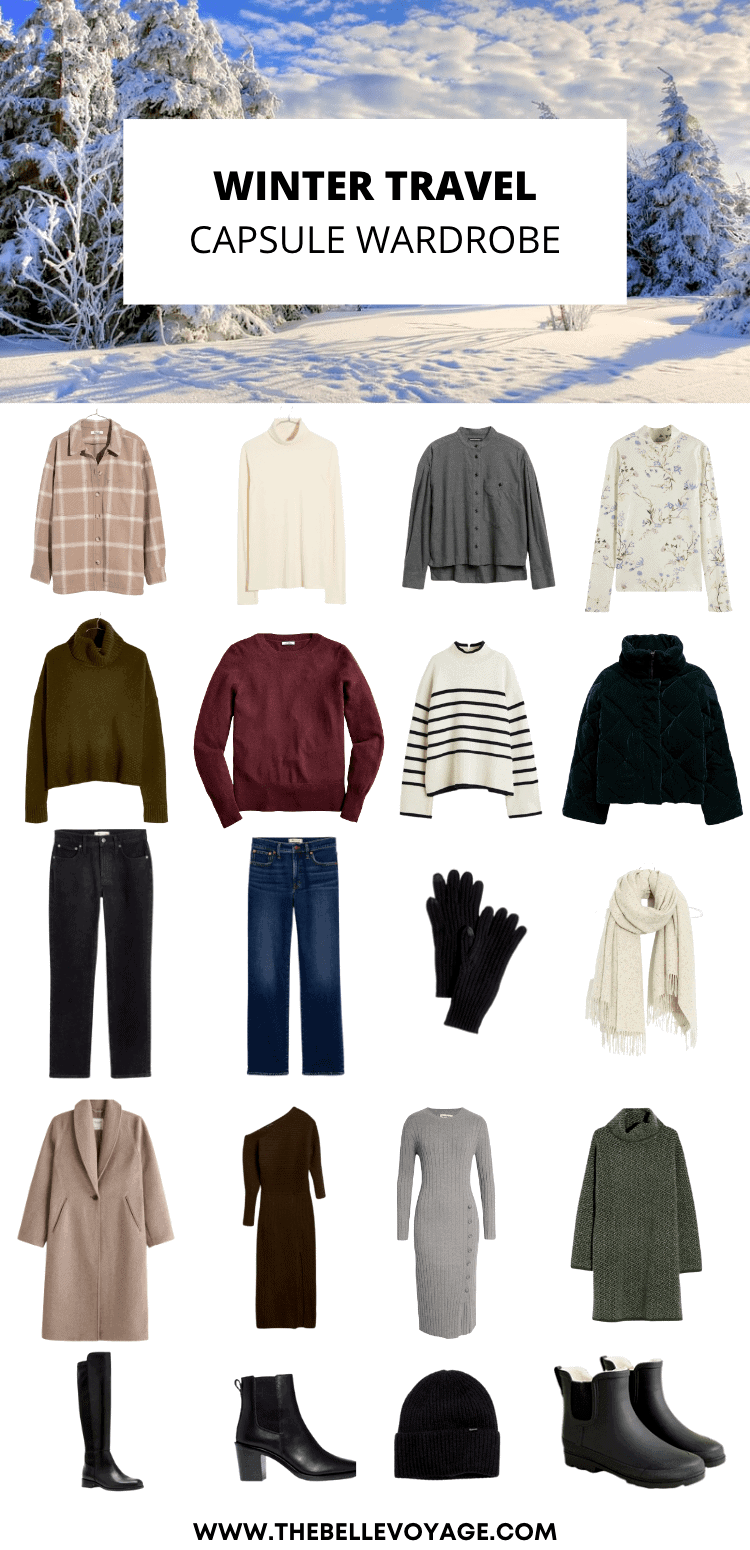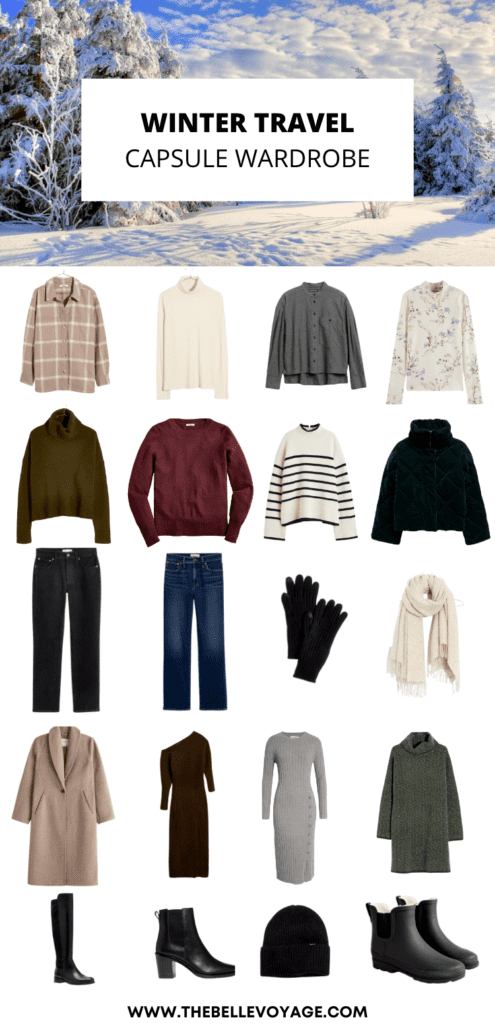 Now you're all set for your winter trips! If you get lucky enough with warm weather, check out my spring travel capsule wardrobe and summer travel capsule wardrobe for more packing inspiration, as well as this 15-piece beach vacation capsule wardrobe if you're heading somewhere warm.