The Ultimate California Bucket List
This site uses affiliate links and I may earn a small commission when you use my links and make a purchase, at no extra cost to you. 
If you're planning a trip to California, you're probably wondering what are the best places to see in California. Or maybe you live in California, and you're gathering a bucket list of all of the best place to see in California before you die. So how do you figure out the best places to see in California? I've put together the ultimate California bucket list to help you narrow down exactly where to go on your trip to California. Keep reading for all of the details! And if you're only going to one half of the state, you can use this list for a Northern California bucket list and a Southern California bucket list.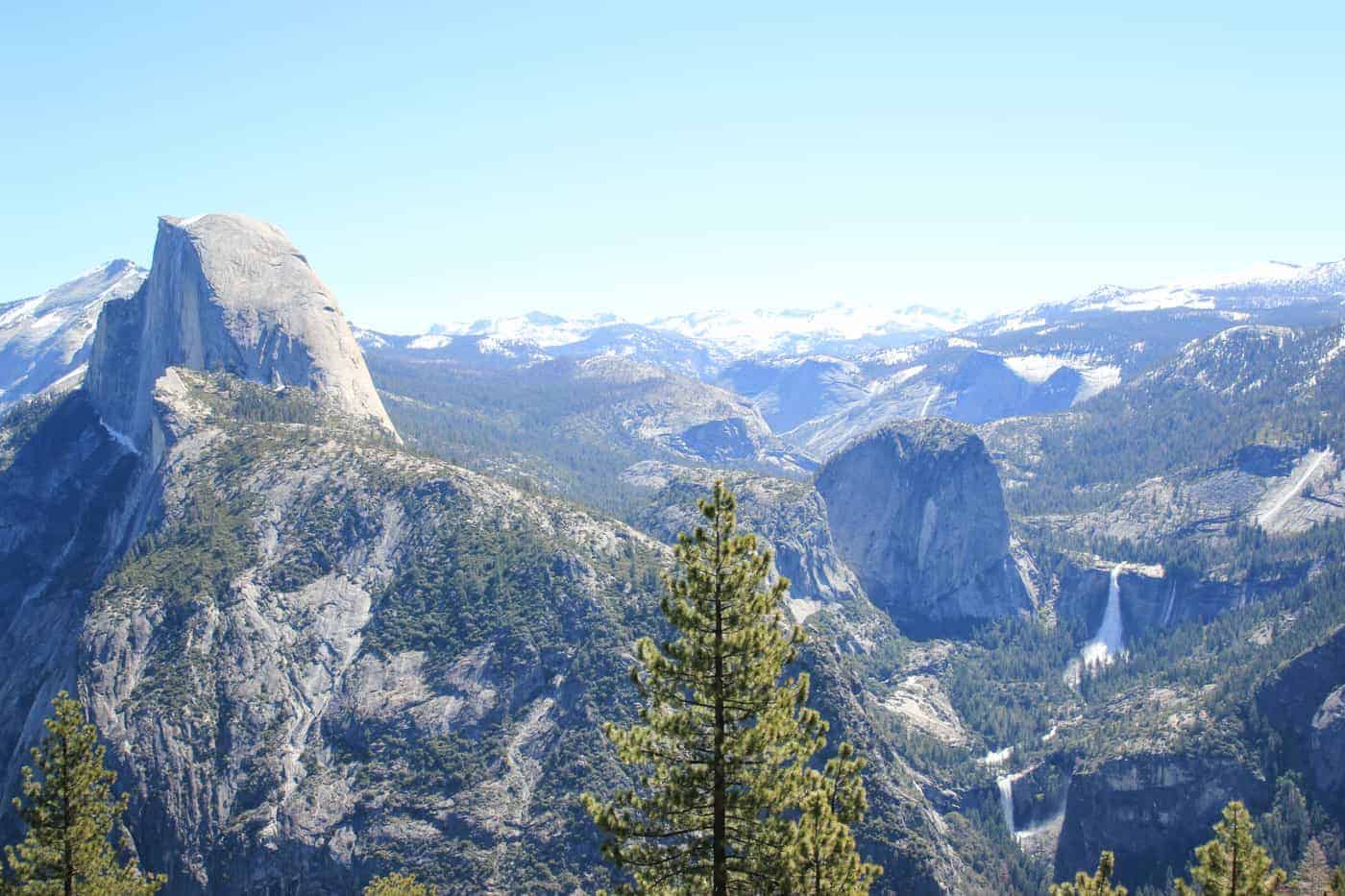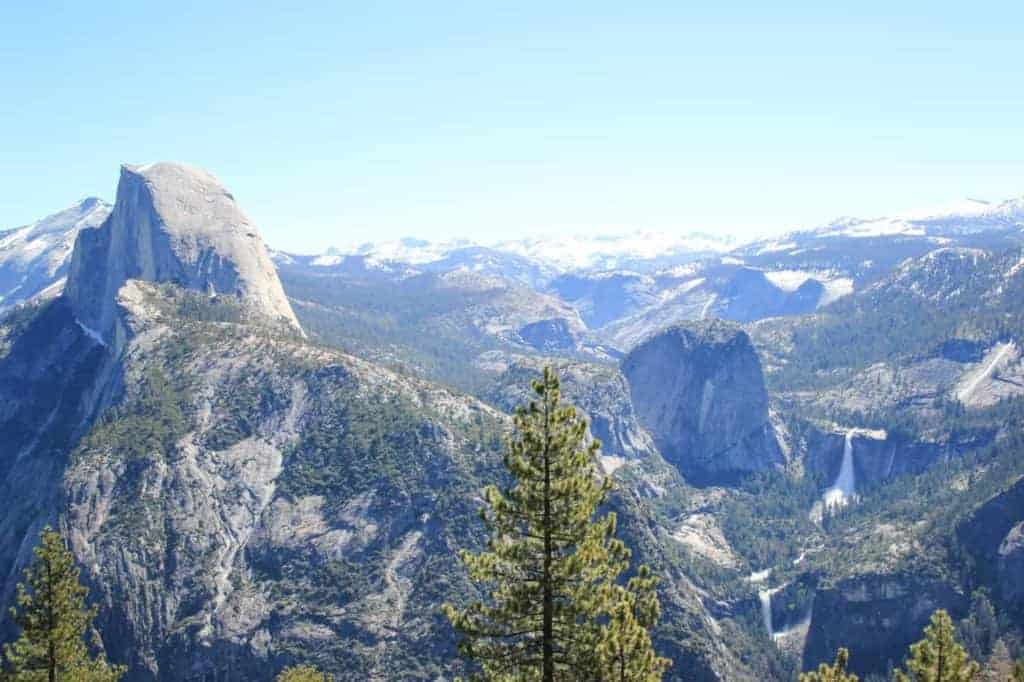 The Ultimate California Bucket List
I've been lucky enough to be a resident of the sunshine state for almost twenty years now, and I feel like I STILL have a very, very long list of things to see in California before I die. Here's my top 20 to help get you started planning your trip!
1. The Golden Gate Bridge: A Stunning Start to a Northern California Bucket List
An architectural icon of the city by the bay, checking out The Golden Gate Bridge is a must on any Northern California bucket list. If you're visiting San Francisco, there's a few ways to view the bridge.
Head over to Crissy Field for a picnic lunch and an incredible view, or view the bridge from the water on a trip over to Alcatraz. For an incredible view from another perspective, spend an afternoon on Baker Beach.
Travel tip: for more ideas on how to spend your time in San Francisco, I've put together the perfect San Francisco itinerary with all the details you'll need to make your trip to the city unforgettable.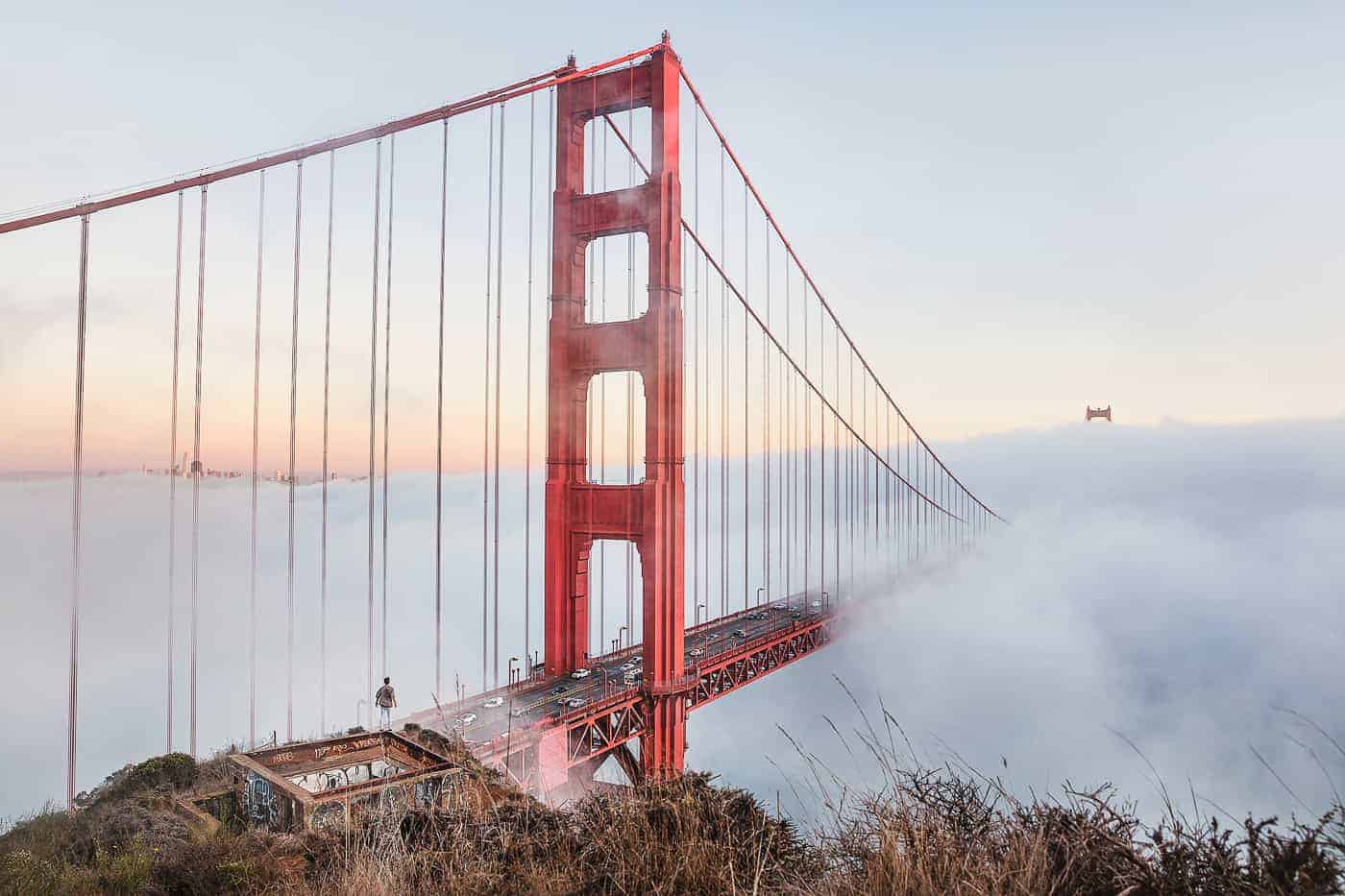 2. Big Sur's Rugged Coastline
California has gorgeous coastline, but nowhere is it more dramatic than Big Sur. The Pacific Coast Highway winds along the cliffs above rocky beaches and water so blue that it's hard to even fathom.
Unlike the rest of the California coast, the Big Sur area is sparsely populated. There are several incredible state parks that are a must to visit if you're in the area.
Speaking of bucket lists, Big Sur's Post Ranch Inn is on my hotel bucket list. If it's in your budget, it's THE place to stay in Big Sur. Maybe I'll get there someday!
Travel tip: Since it's not located in one of California's major cities, many visitors to California don't get the chance to see Big Sur. Check out a post I put together with some fellow travel bloggers on other California hidden gems!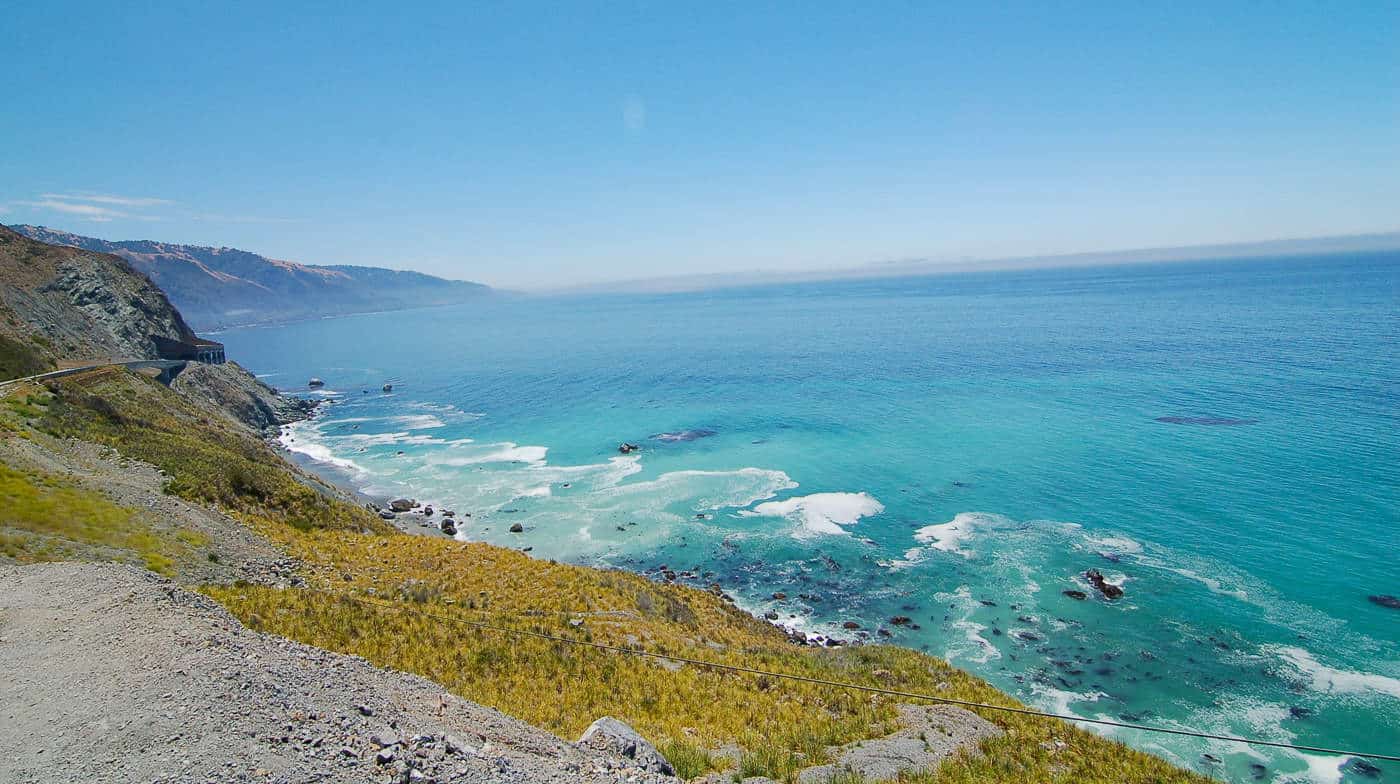 Pro Travel Tip: These days, travel can be more uncertain than ever. Check for any COVID-related restrictions at your destination, and never travel without travel insurance! I recommend SafetyWing, because they have flexible + affordable insurance plans, and also cover COVID-related impacts on your trip (not all companies do)!
3. The Hollywood Sign
Touristy? Maybe. But nothing says "LA" like the Hollywood sign. If you're visiting LA, seeing the Hollywood sign is on everyone's list of things to see.
The good news? Unlike many of LA's other hotspots, viewing the Hollywood sign won't cost you a dime!
Travel tip: For more info on the best way to view the Hollywood sign, check out this post.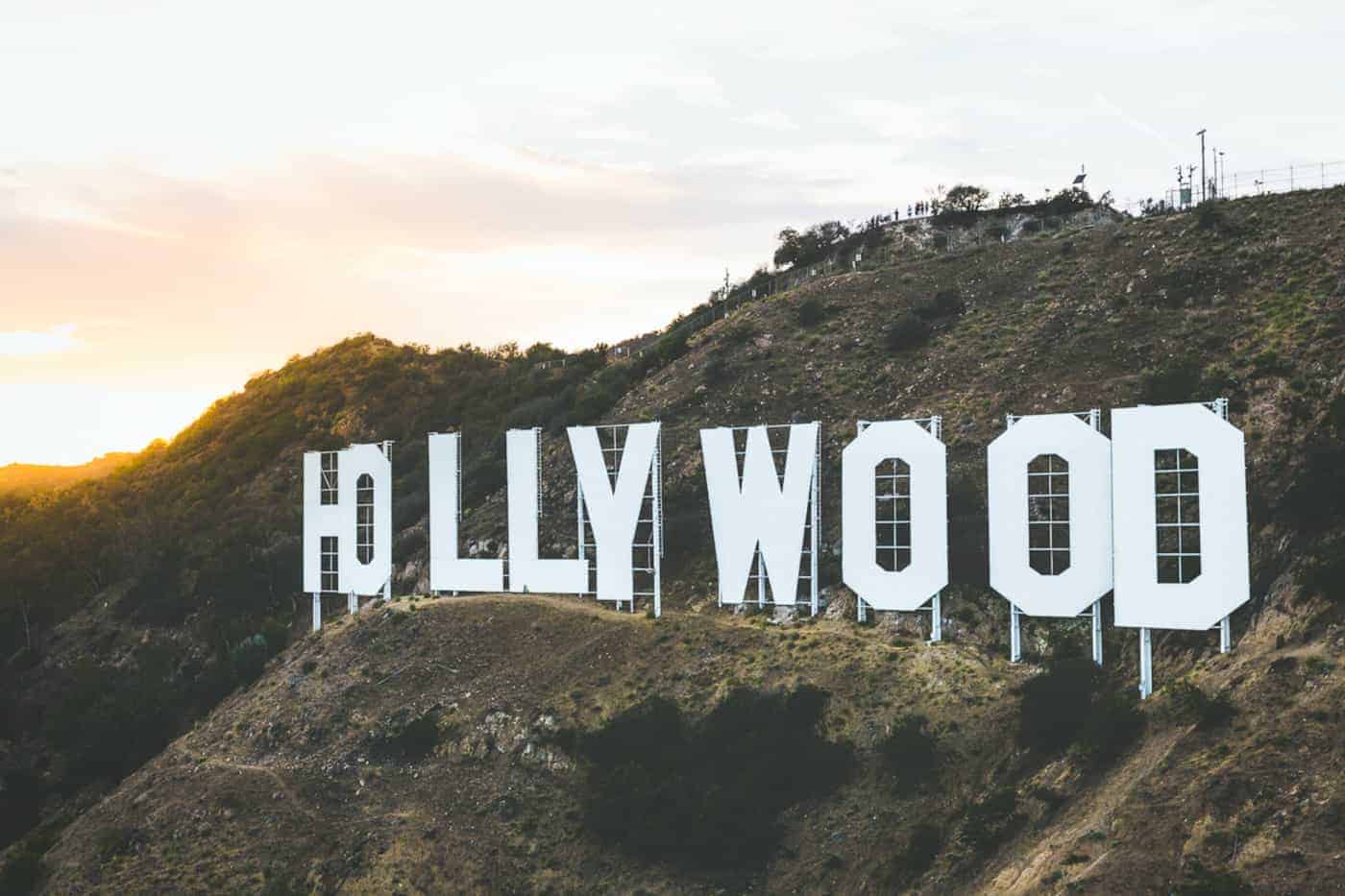 4. Venice Beach
Well-known for the Muscle Beach outdoor gym, skateboarding, and fantastic people watching, Venice Beach is LA's most eclectic beach community. That's why it's on the list of things to see in California before you die!
Stroll down the mile-long Venice Beach Boardwalk with a coffee in hand, and enjoy soaking up the beach's bohemian vibe.
Just east of Venice Bach is Abbot Kinney road, which is filled with cute boutiques and restaurants, so it's a great place to spend an afternoon strolling around. You could also rent a bike and check out Venice Beach's canals!
Travel tip: LA is a gigantic city, and there's just so much to see and do! I've put together the perfect Los Angeles itinerary to help you plan your time there.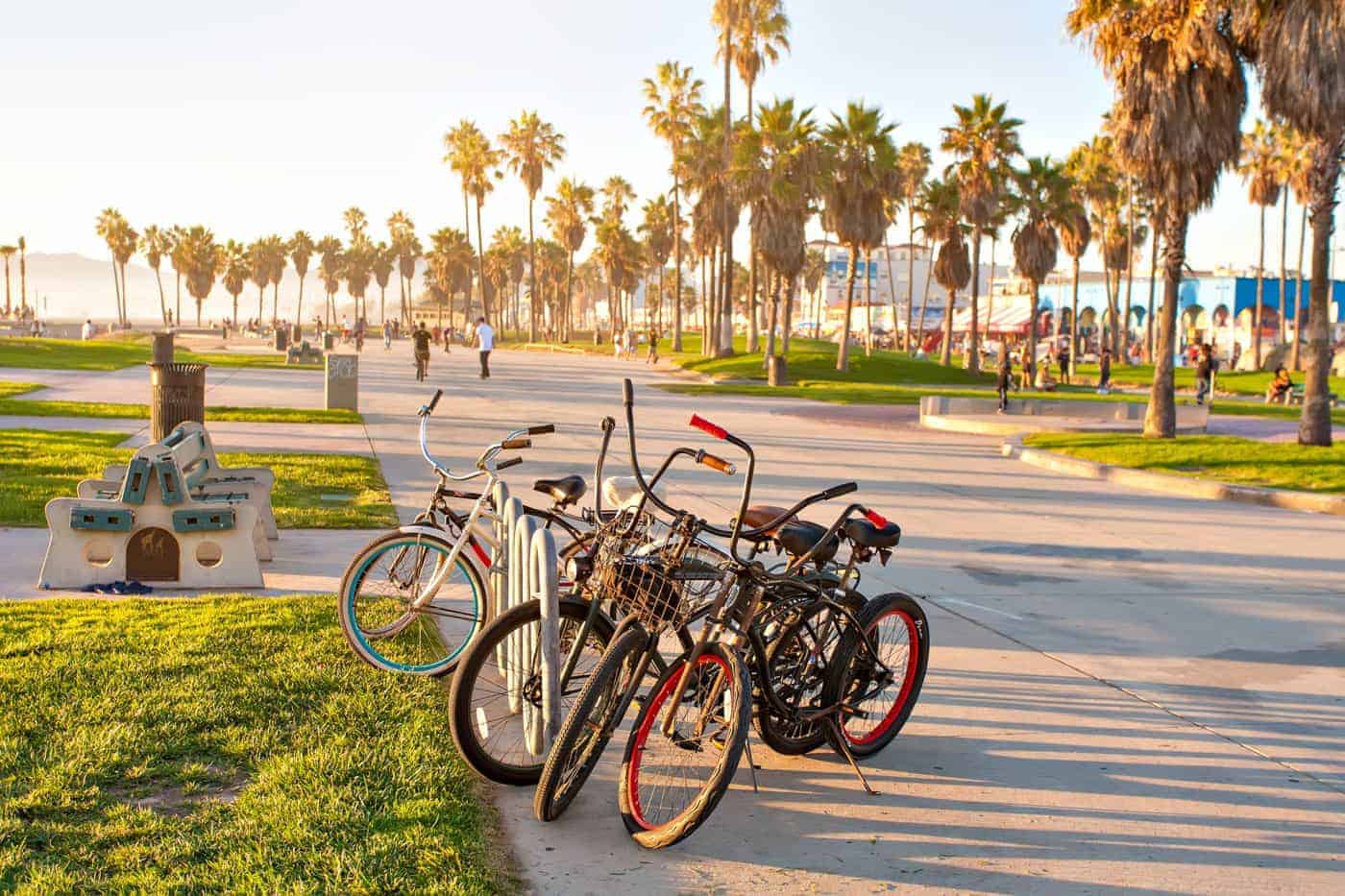 5. Coronado Island
Fairytales come true on Coronado Island, San Diego's picture-perfect community, connected to downtown via the swooping Coronado bridge.
Plan to spend a day here strolling down Orange Avenue, taking in the gorgeous homes, or maybe even renting a bike to cruise around the island itself.
No visit to Coronado is complete without a stop at the Hotel Del Coronado. The hotel's red rooftops and classic architecture are an icon of the island, and hotel sits on one of San Diego's most beautiful beaches.
Travel tip: If you'll be in San Diego for a few days, this 3 day San Diego itinerary is packed with info on all of the best things to do in the city!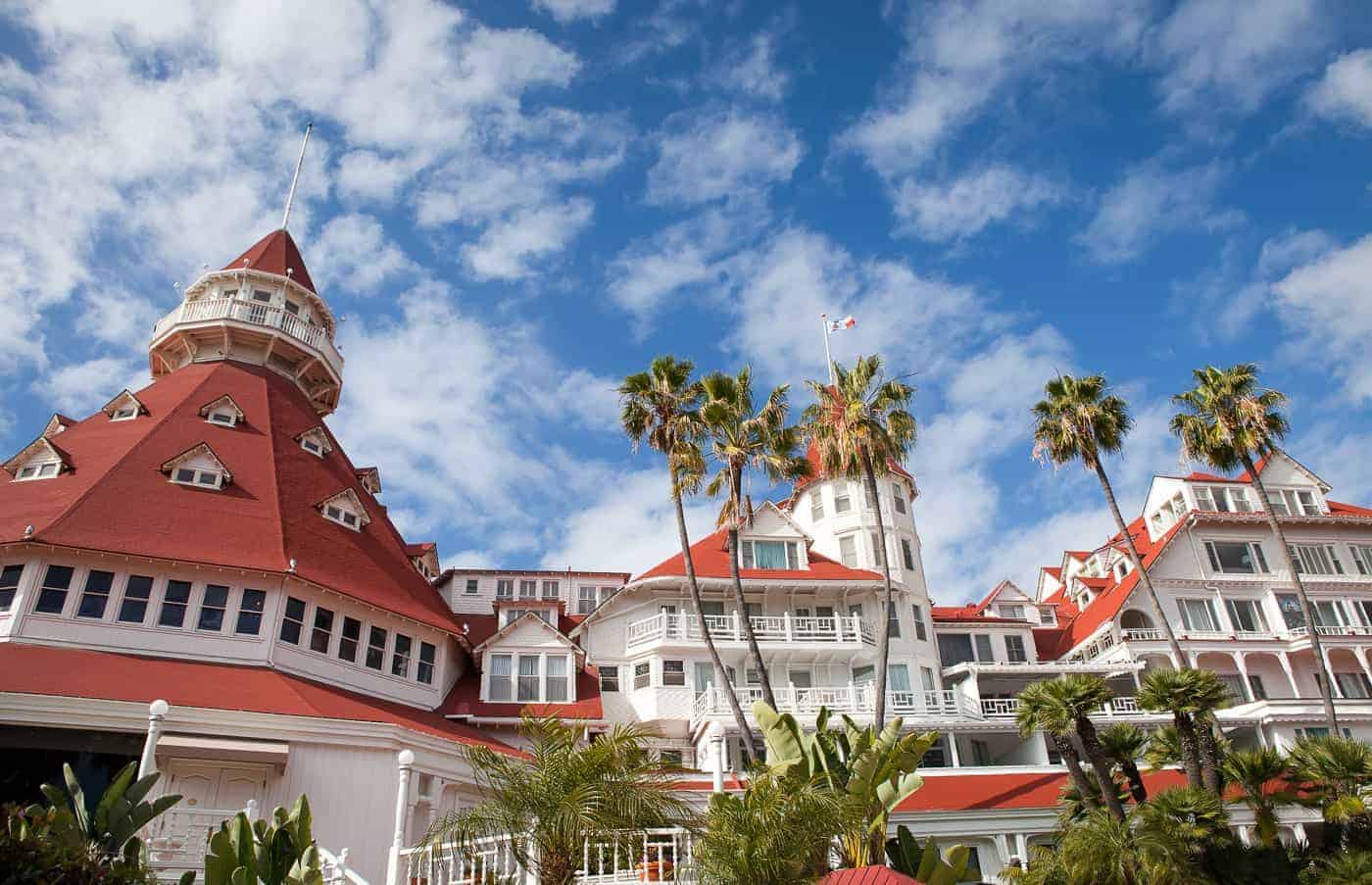 6. Torrey Pines State Reserve
Torrey Pines State Reserve is San Diego's crown jewel when it comes to seaside views. Perched on the cliffs atop Torrey Pines State Beach, the park's hiking trails wind down the sandy cliffs towards the beaches below.
The best trail to hike is the Beach Trail, which will take you along the coast with great lookout points along the way. Keep your eye out for dolphins swimming in the water below.
Travel tip: When the tide is high, the last portion of the hike on the beach can be next to impossible. So if you plan to visit, make sure to check the tide calendar ahead of time to plan your visit for low tide.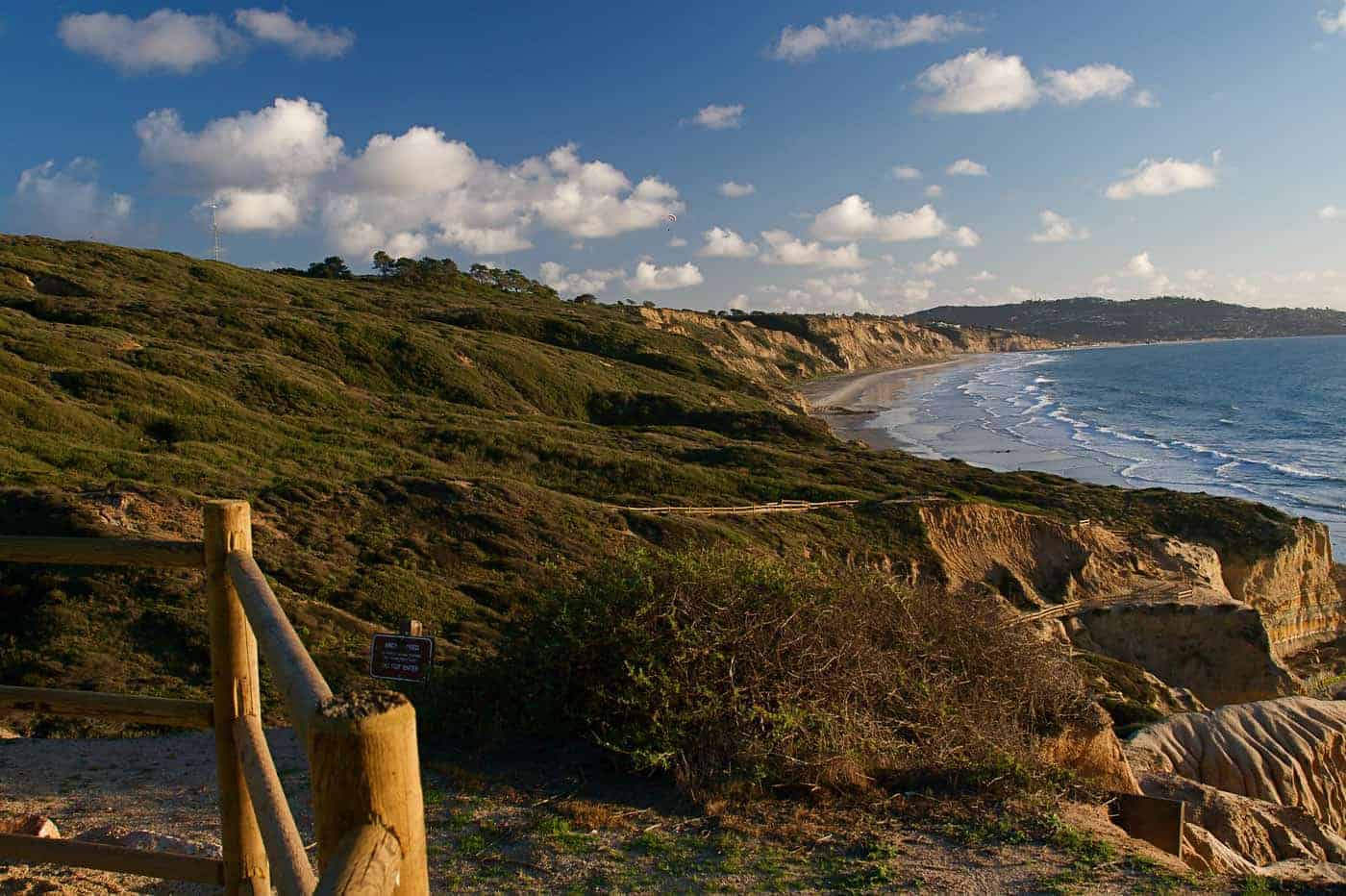 7. Monterey Aquarium: Marvel at Marine Life at this Stop on Your Northern California Bucket List
If you're visiting the Big Sur or Carmel areas, check off another item on your California bucket list by visiting the Monterey Bay Aquarium.
Over 30,000 sea creatures call the aquarium home, and it is one of the most impressive collections of marine life anywhere in the world.
Plan your trip in advance and save time on the day you visit by buying your tickets online ahead of time.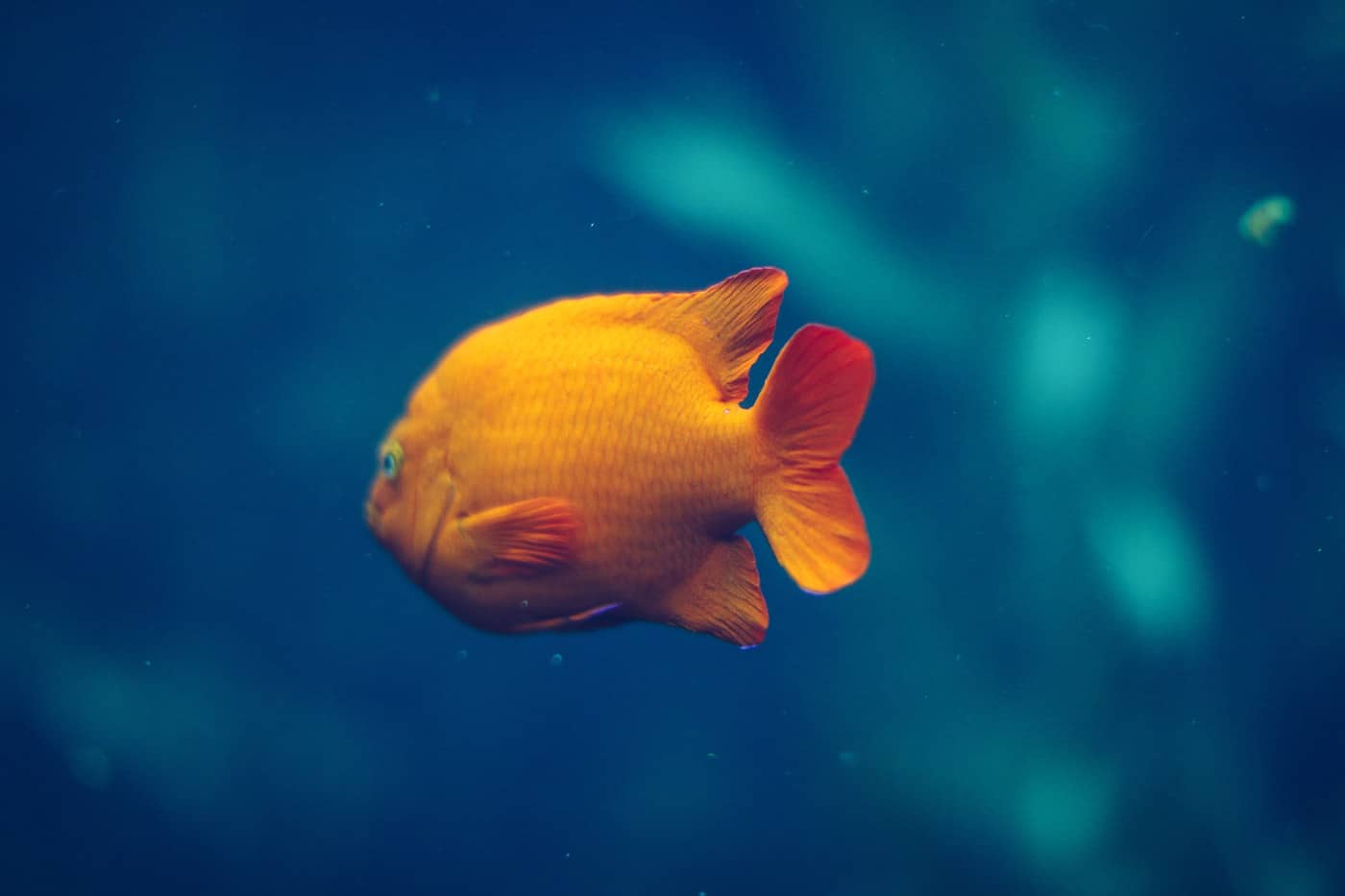 8. Napa Valley and Sonoma County
There's no doubt about it, California produces some fantastic wines. If you're heading to the west coast, a visit to Napa or Sonoma is a must. Food and wine lovers will definitely want to check this off their Northern California bucket list!
Plan to spend at least two full days enjoying wine country, and don't forget that the areas are actually pretty spread out. For that reason, it's best to pick a region and explore it thoroughly, rather than spending your entire trip driving from one end of the valley to the other.
Travel tip: I've put together the perfect Napa Valley itinerary for your time in wine country. If you're planning to visit Sonoma, check out my list of the best Sonoma wine tasting, along with my favorite place to stay in Sonoma.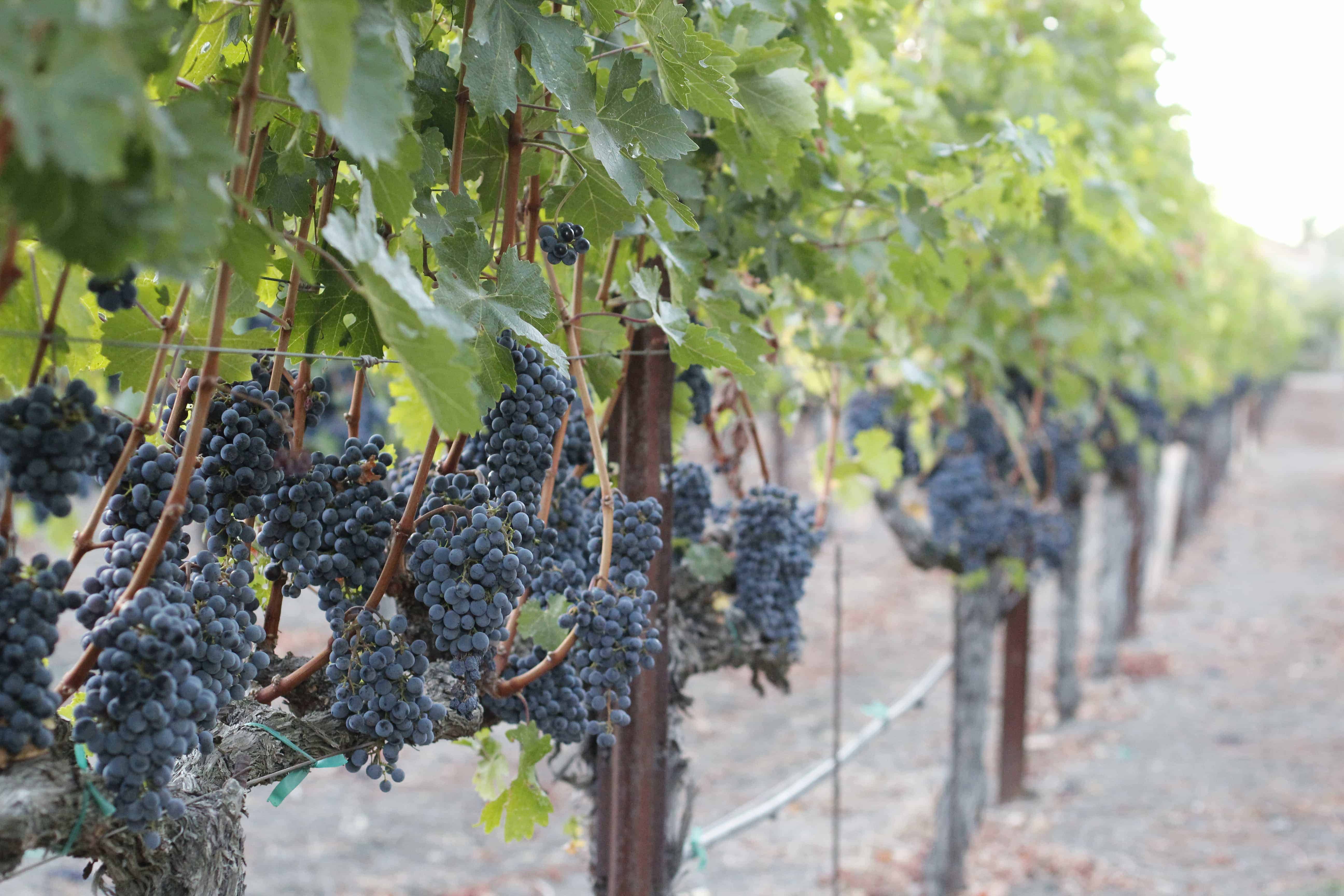 9. Yosemite National Park
California's natural beauty is stunning, but nowhere more so than in Yosemite National Park. From waterfalls galore to the majestic Half Dome, Yosemite has scenery in spades, and it's a must-do on any California bucket list.
While Yosemite is gorgeous during any season, my favorite time of year to visit is in the springtime, because the waterfalls will be at their peak! The park is also less crowded in the spring than in the summer months.
Dare I say it, but Yosemite might just be the most beautiful place in California. There's a reason it's on the list of the places to see in California before you die!
Travel tip: Check out my perfect 3 day Yosemite itinerary for a full plan on how to spend your time at the park to make the most of your trip.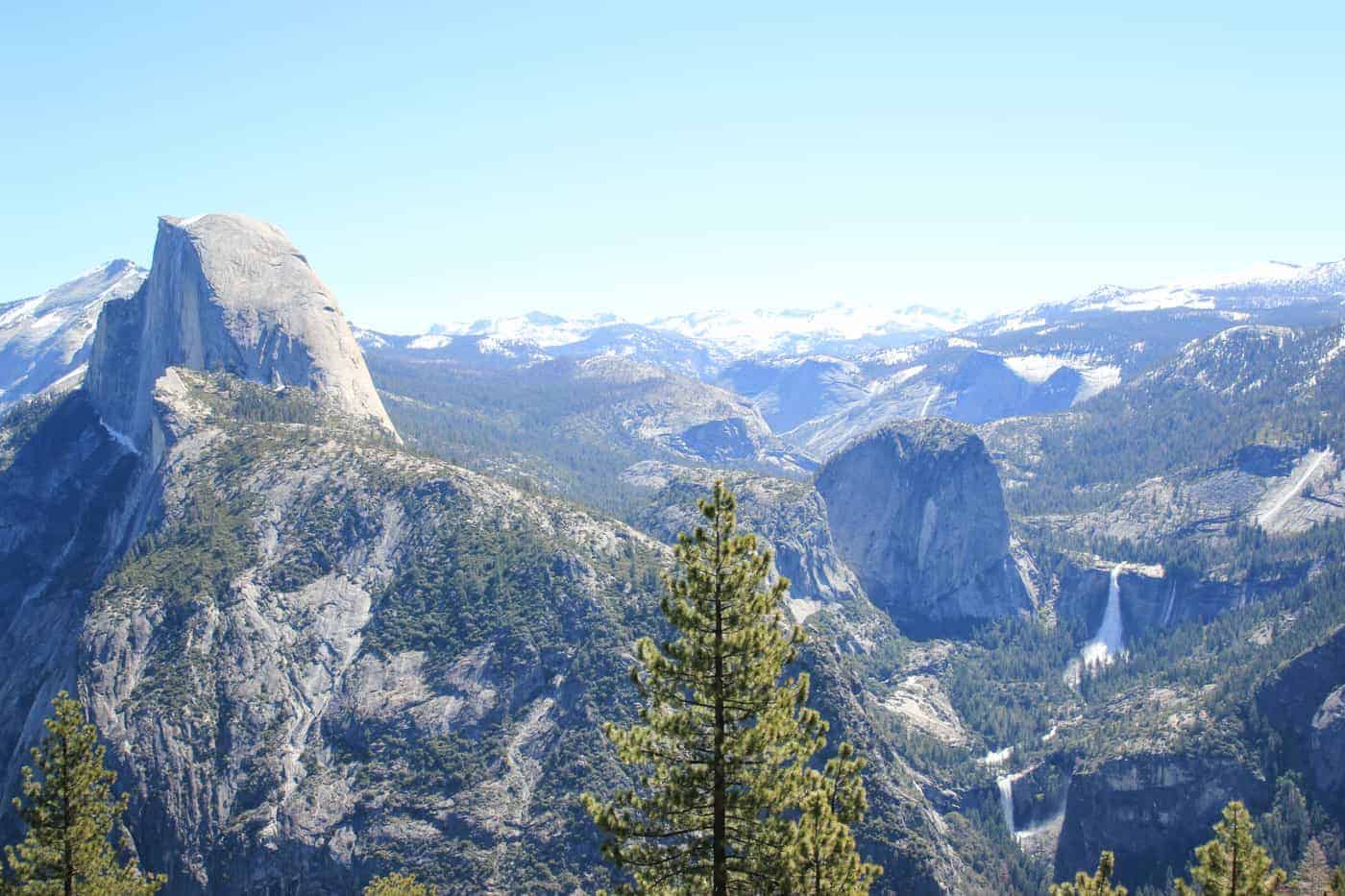 10. Joshua Tree National Park
Speaking of must-see parks in California, add Joshua Tree National Park to your list.
The park is filled with Joshua Trees themselves (pictured below), a unique and whimsical-looking member of the agave plant family. Whether you're looking to hike, camp, rock climb, or just soak up the hipster vibe, you'll love this desert oasis.
Travel tip: Plan to visit Joshua Tree in the late spring, from the end of February to mid-May. The desert will be in bloom and the weather is ideal during this time of year.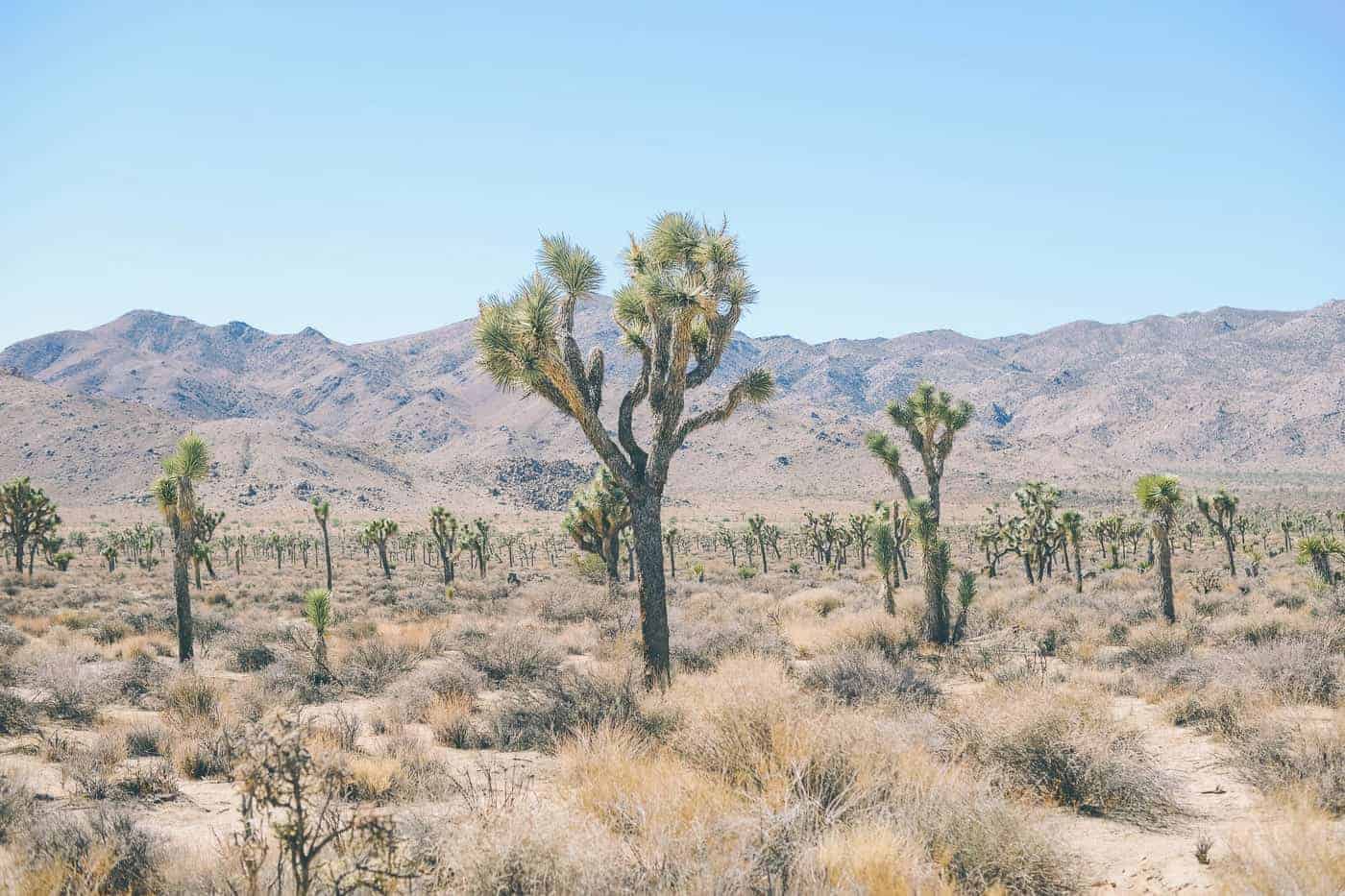 11. Sequoia National Park
It's hard to narrow down the best of the national parks in California, but Sequoia National Park should be on any California bucket list.
You haven't seen giant trees until you've seen the majestic Sequoias that are the park's namesake. If you're visiting Sequoia National Park, you have to make a stop at the General Sherman Tree.
It's nearly 300 feet tall, and it's the largest living thing on earth!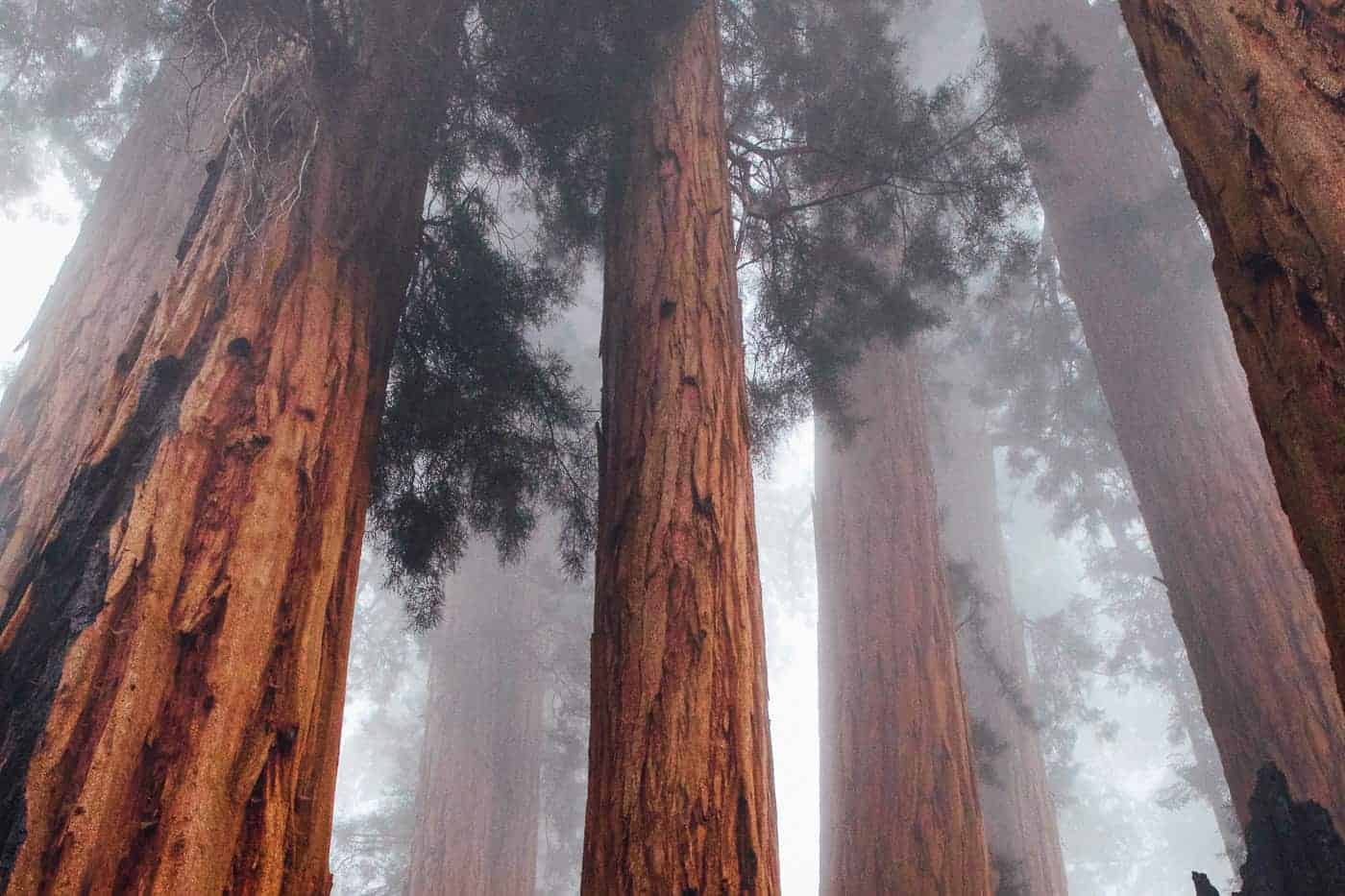 12. Mammoth Mountain
Another gem of the Sierra Nevadas is Mammoth Lakes, California, home of Mammoth Mountain. Mammoth is best-known for its skiing, and it's a popular spot for southern Californians who want to road-trip the five hour drive from LA.
While most people visit Mammoth in the winter, it's also a fantastic getaway during other seasons, too.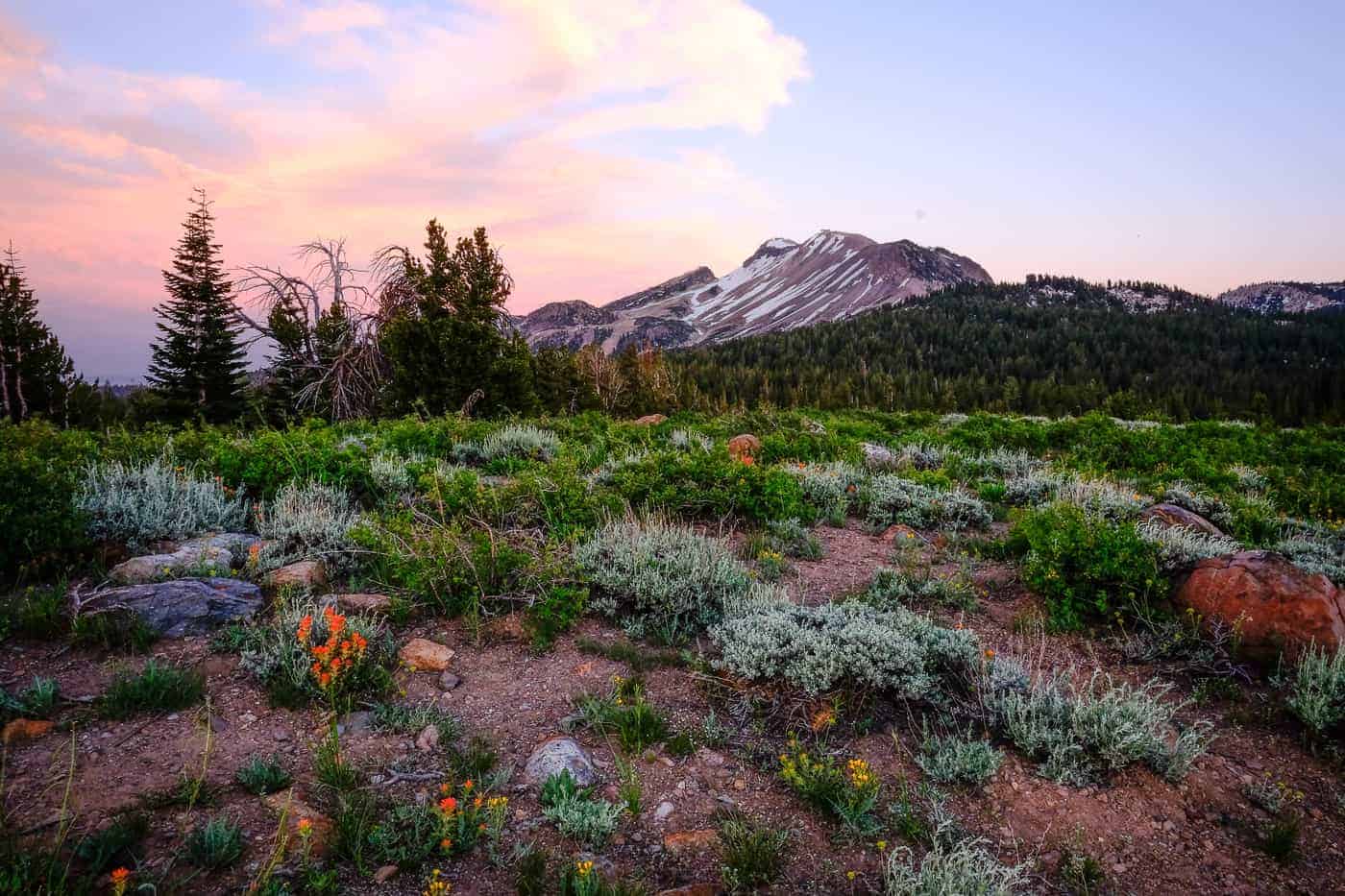 13. Lake Tahoe: Add This Crystal Clear Mountain Lake to Your Northern California Bucket List
Whether you visit in the summer or the winter, Lake Tahoe has something for every season. In the winter, the fresh powder is incredible, and you can't beat the mountain views on a clear day.
In the summer, the beaches and hiking are some of the finest in California. That's why it's on the list of the best things to see in California before you die!
Did you know that Lake Tahoe is North America's largest mountain lake? If you visit, don't miss the sunset views over the lake – they're breathtaking.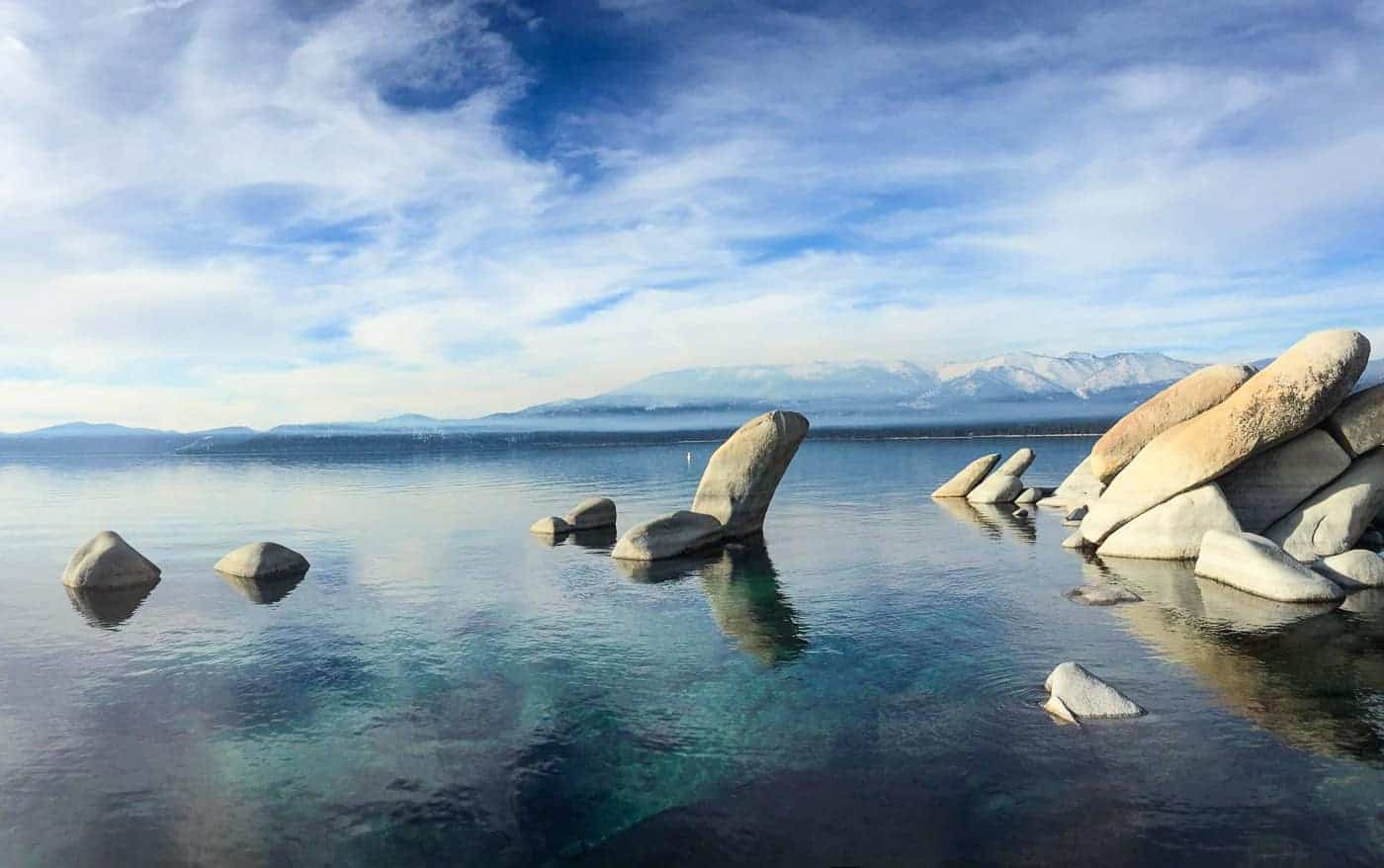 14. Malibu: Beautiful Beaches are a Must for Your Southern California Bucket List
Malibu is an easy day trip if you're visiting Los Angeles, and its beaches have earned their reputation as some of California's most beautiful ones. That's why it's part of this Southern California bucket list!
Take the short drive up the Pacific Coast Highway from Santa Monica, and check out the beachside mansions on your way.
Stop at the Malibu Country Mart for lunch and celebrity-spotting, enjoy the beaches, and then end your day with sunset cocktails at Duke's.
You'll also be close to Malibu Wines, which is one of the many cute wineries close to Los Angeles.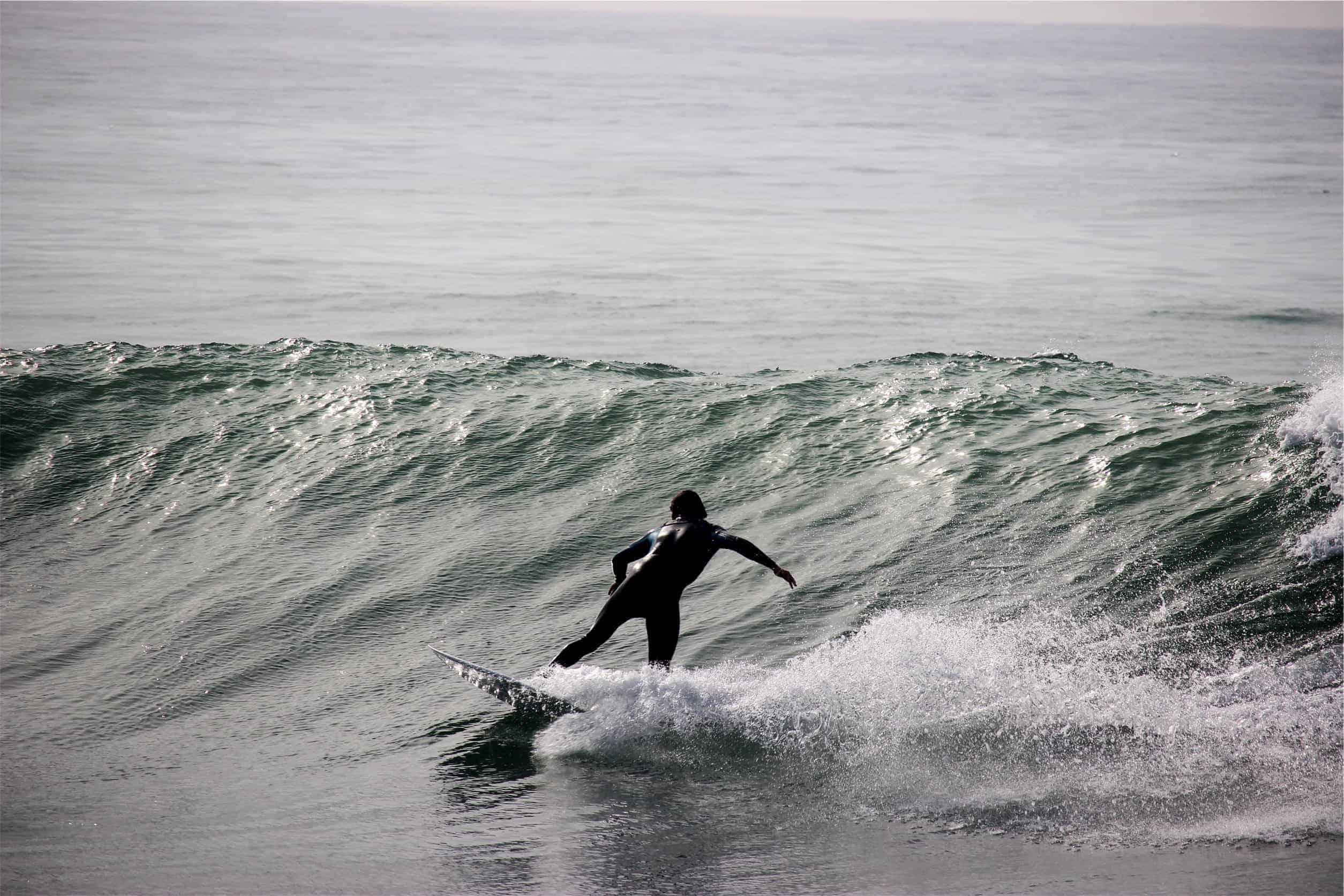 15. Rodeo Drive: For A Luxury Stop on Your California Bucket List
Another famous landmark in Los Angeles is Rodeo Drive, home to high-end shopping and dining. In the heart of Beverly Hills, a walk down Rodeo Drive should be on everyone's Southern California bucket list!
From Chanel to Dior to Armani, Rodeo Drive has it all, and you'll love the people-watching.
After a day spent (window) shopping, pop in to the Beverly Wilshire at the very south end of Rode for a drink at the lovely lobby bar.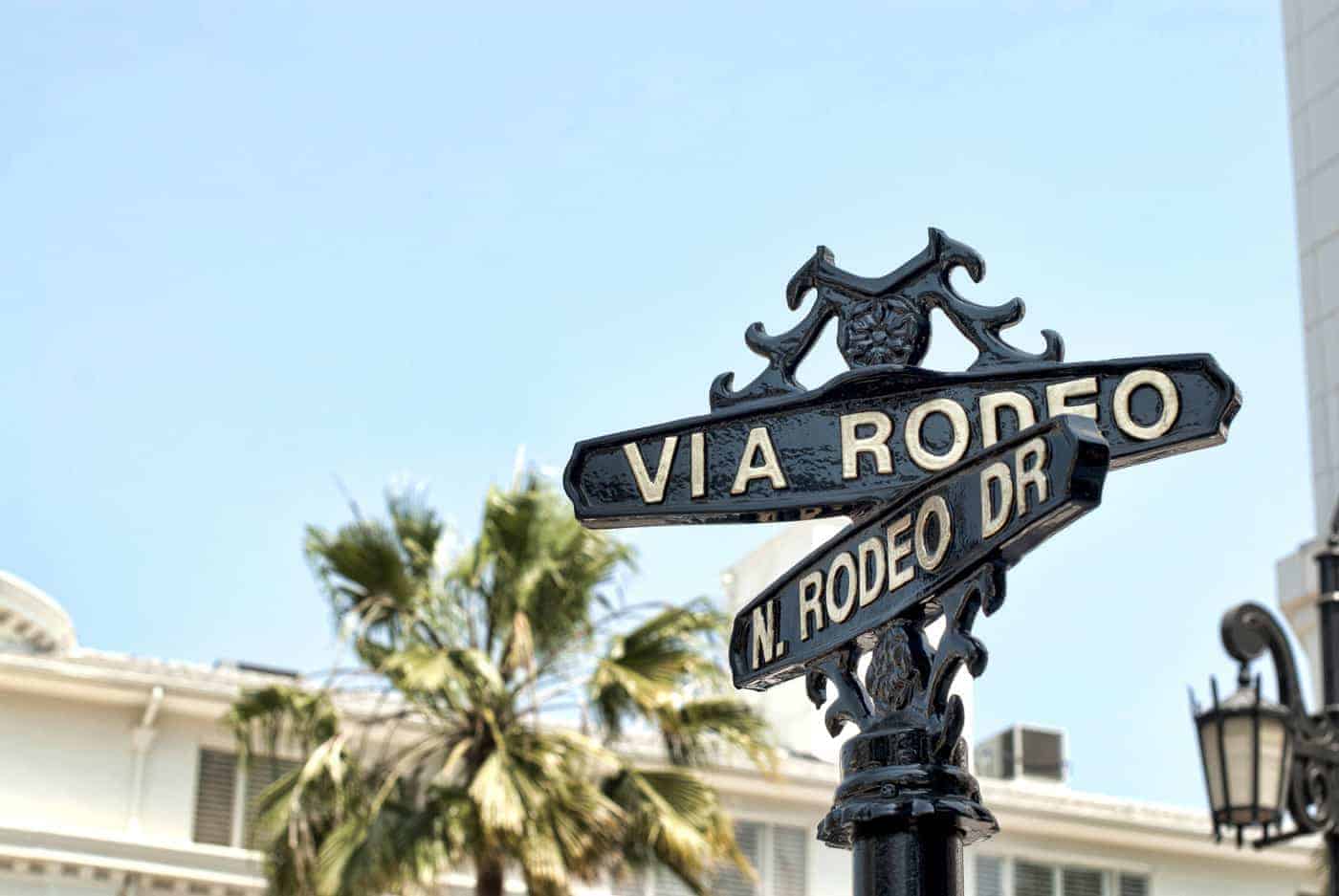 16. Hearst Castle
Located on California's central coast, Hearst Castle is home to a gorgeous collection of art and antiques. It's quirky charm makes it a great addition to a list of places to see in California.
Previously the private residence of newspaper businessman William Hearst, the mansion opened to the public in the late 1950's after Hearst's death.
Today, visitors flock to the castle to tour the stately rooms and antique art, and also enjoy the views of the coastline from the buildings themselves. Add this to the list of things to see in California before you die!
17. Balboa Park
San Diego's Balboa Park is an urban park and design-lover's dream. The Spanish architecture is stunning! The park is home to many of San Diego's best museums, including the Museum of Us and the Natural History Museum. It's a perfect spot for an afternoon stroll with an ice cream cone in hand.
Travel tip: If you're planning to spend more than one day in San Diego (and you should!), I've put together a list of my favorite beachfront hotels in San Diego. Nothing beats falling asleep to the sound of the ocean!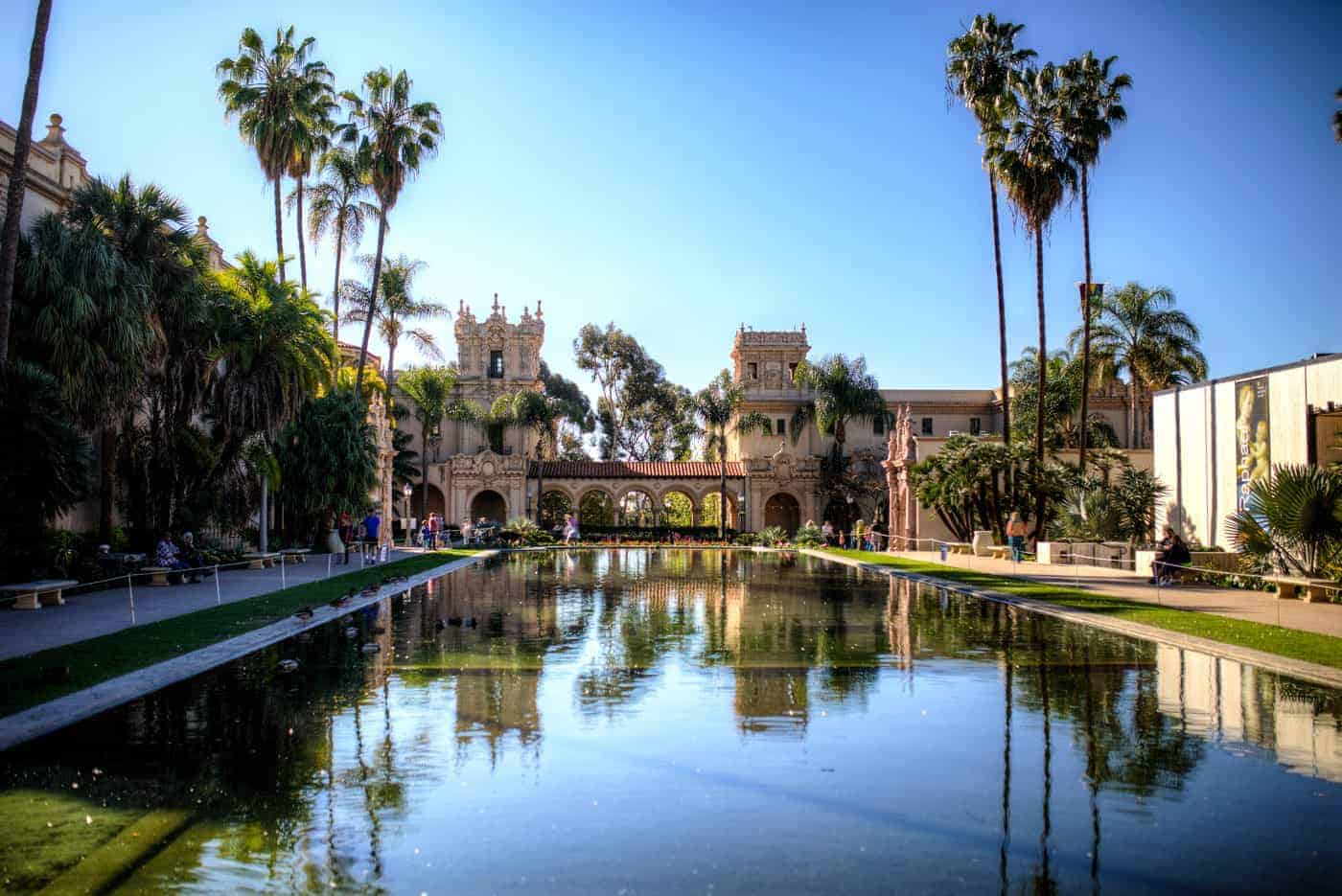 18. The Getty Museum: Art Lovers Should Add this to Their California Bucket List
The Getty Museum houses what is arguably the best art collection on the west coast. A mix of paintings, photographs and sculpture, the Getty features both permanent and rotating exhibits.
The museum itself is also a work of art. Perched above Santa Monica, the museum's sweeping architecture is stunning. Plan to hang out for a while on the museum grounds and enjoy the views across all of LA.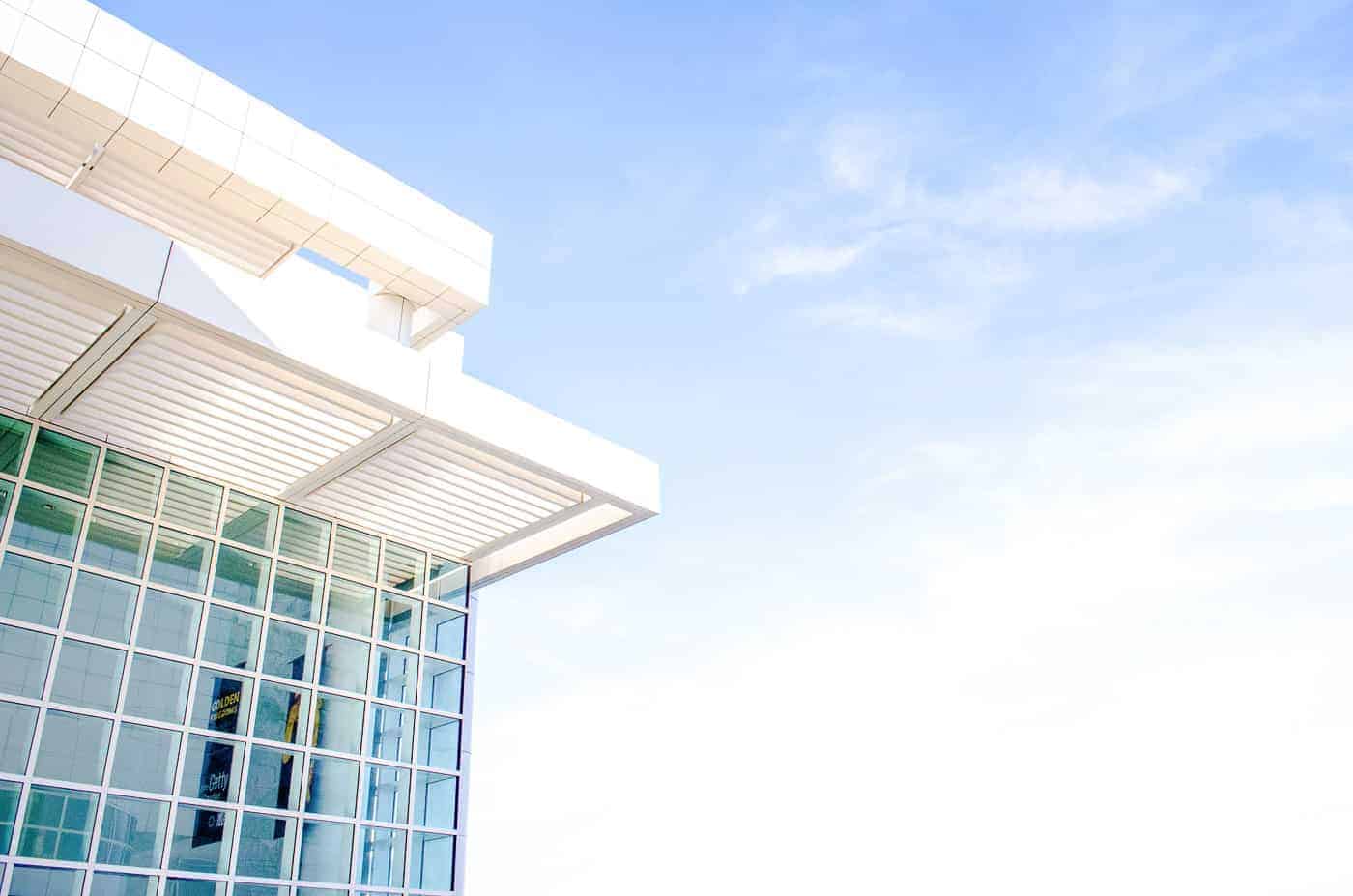 19. Disneyland: A Must for Every Southern California Bucket List
Whether or not you are visiting California with kids, Disneyland is fun for everyone. There's a reason it should be on every Southern California bucket list!
It's well-worth a stop at the happiest place on earth to visit old favorites, like It's a Small World, and also check out what's new.
If you're visiting Disneyland, you can buy a Parkhopper ticket that gives you access to California Adventure, located just next door. If you'd rather visit one park each day, I highly recommend an overnight stay at the luxurious Disneyland Hotel.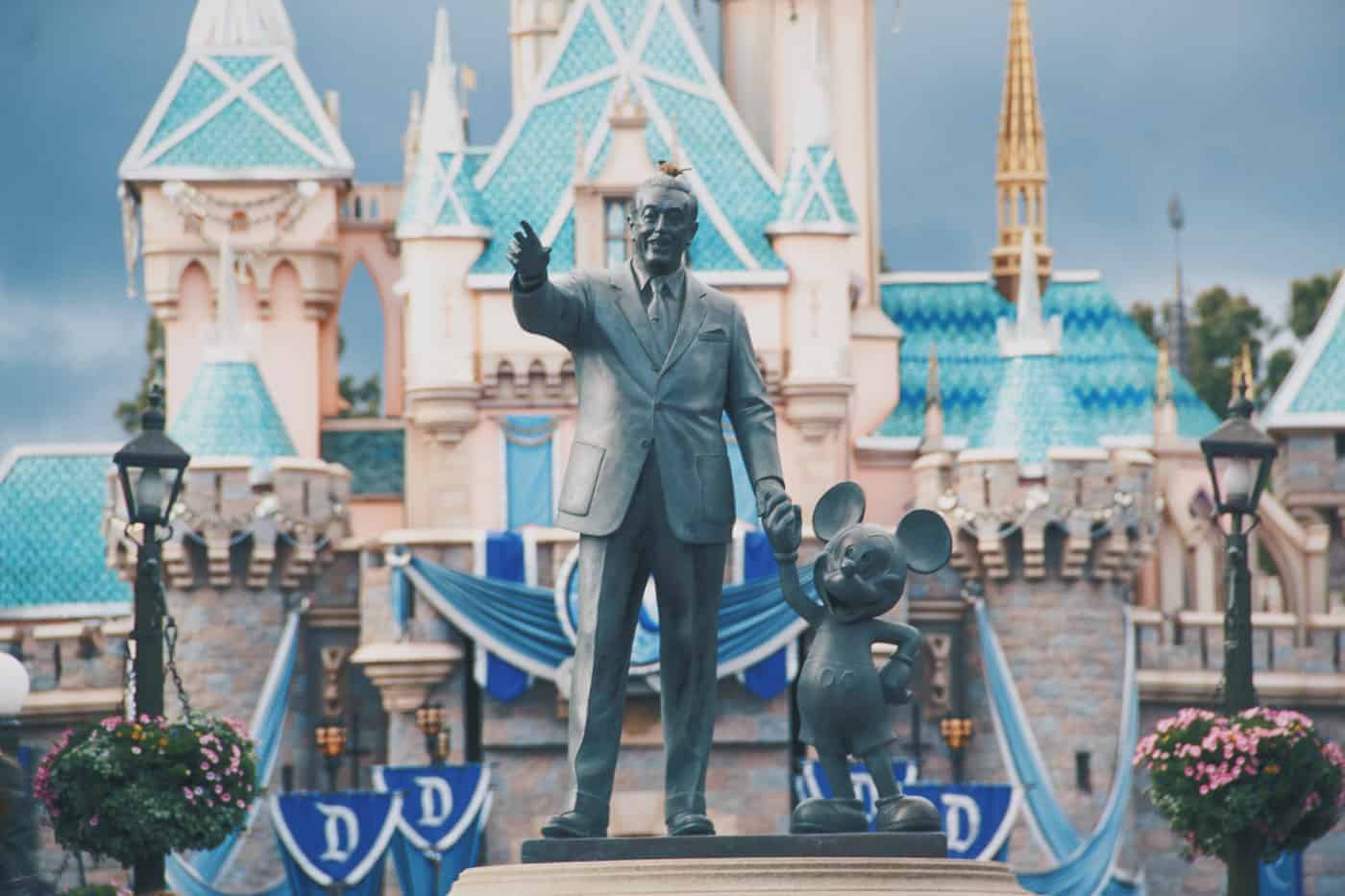 20. The San Diego Safari Park
San Diego is well-known for its beaches and laid-back lifestyle, but it's also one of the best places to see exotic animal life.
The San Diego Safari Park is unique because the animals live in gigantic enclosures, designed to approximate their natural habitats.
You can take various "safaris" throughout the park, depending on what you'd like to do and which animals you want to see. If you can't make it to Africa for a safari, this is certainly one of the best things to see in California before you die.
If you'd prefer to stay closer to downtown, another alternative is to visit the world-famous San Diego Zoo. After your visit to the zoo, dinner at The Prado or Cucina Urbana is a perfect way to end your evening.
Since the zoo is close to downtown, there's plenty of places to stay nearby including some of my favorite unique hotels in San Diego.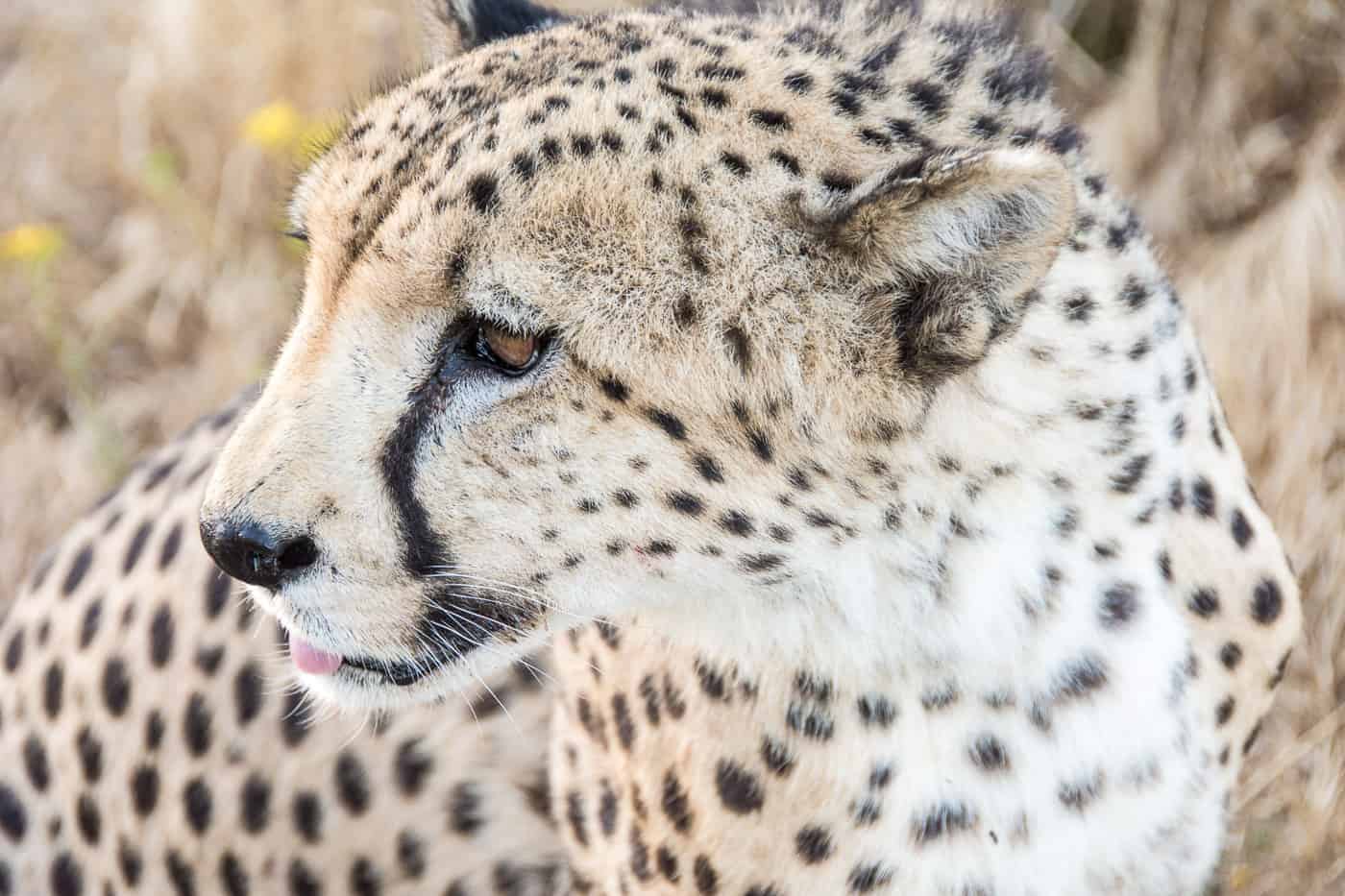 What else is on your California bucket list?
I hope this list has helped inspire you with all of the places to see in California before you die. For more specifics, check out my detailed guides including the perfect Los Angeles itinerary.
Pin it for Later!